Now that many countries around the world have enacted quarantine measures to prevent the spread of the pandemic, more people find themselves at home. With no access to gym equipment or even the ability to run outdoors, individuals are finding creative ways to get their workouts every single day.
Daily workouts provide individuals with the chance to boost their health. Through these physical activities, people not only burn calories, but they also ensure that they put their muscles to work, thus avoiding muscle atrophy, also known as the loss of skeletal muscle mass.
Thankfully, there are various ways to work out in your home. In this article, we have collected the 9 best ways to squeeze in that physical activity no matter how busy you might be. Take a look.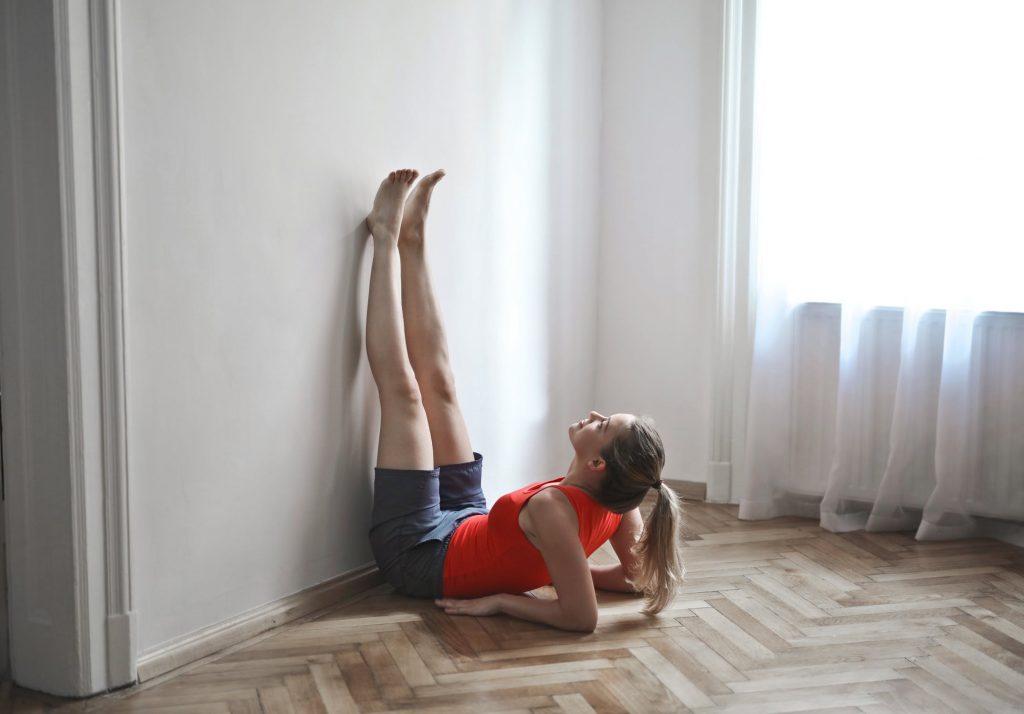 1. Get Cleaning
Not many people can say they enjoy doing the housework, especially when it involves cleaning the house. For people who are hesitant to start sweating the traditional way, cleaning and housework are some of the best ways to start. After all, it combines the best of both worlds, right?
Vacuuming and mopping go hand in hand, and of course, sweeping the floor. According to Good Housekeeping, individuals who vacuum for at least 132 minutes can burn 387 calories. Meanwhile, those who mop the floor for 138 minutes can burn 405 calories.
Why do these household and cleaning chores can burn fat? These activities normally involve bending, squatting, as well as carrying different tools and instruments, which are great for arm workouts and toning the shoulder muscles.
2. Doing Yardwork
If you do have a yard or a garden at home, weeding, raking leaves, or pruning and cutting your trees can serve as a great workout. All of these, particularly weeding and raking leaves, require you to squat most of the time. This allows you to exercise your core and engage your muscles.
Moreover, pulling and even twisting movements can help you experience the same soreness you get from the gym. Just remember to wear protective clothing and observe proper posture to really activate those muscles.
3. Marie Kondo-ing Your Place
Being holed up at home is the perfect time to declutter. While Marie Kondo-ing your closet can bring you joy, you'll be delighted to know that decluttering and moving things around your house can also help you sweat.
From running around from room to room to going up and down the stairs to even moving furniture – this alone can allow you to burn 240 calories a day.
4. 7-Minute Workout
7-minute workouts are great for individuals who are always on the go or simply those who don't have enough time within the day. This workout consists of short, rapid-fire bodyweight exercises that target different parts of the body.
Ideally, each workout should be done within 30 seconds, with the whole circuit being done three times. There are a number of mobile apps and tutorials available on the web, making it easier and more accessible.
5. Yoga
Yoga at home is certainly possible, especially with the barrage of YouTube videos permeating the exercise scene these days. Yoga with Adriene is a great option, especially for beginners who are looking to start something new.
Adriene Mishler is a yoga guru whose motivating and has challenges to last for 30 days, so it's worth giving her channel a try. However, the yoga exercises of Cole Chance are also worth exploring, especially with his scientific and anatomical explanations.
6. HIIT
High-intensity interval training (HIIT) is designed for a short workout that targets the whole body. In as little as 10 to 30 minutes, these quick exercises aim to target fat and give you more energy.
Though many HIIT exercises are filled with plyometric moves and tend to be harder on the joints, there are also tons of HIIT workouts that require less jumping. Plus, since there are recovery periods in between, you won't have to endure too much.
7. Cardio
Bummed about not being able to run or walk outside? You can still get a cardio workout inside your home thanks to various videos and apps.
A great cardio workout that pushes you to the limit is the full-body workout created by Certified Physical Therapist Amy Eisinger. The circuit is made out of five moves that engage your core, shoulder, and leg muscles. Finish as many reps as you can and you're good to go.
8. Abs
Want to emerge stronger and toned? Focus on your abs and core. You'll find that these are a delight to do, especially as these don't require the use of special machines or equipment.
For those who struggle with ab and core exercises, and those who are just starting out on their fitness journey, you'll be glad to know that there's an 8-minute abs workout for you. With a series of planking exercises and dead bugs, you're sure to get that burning feeling in no time.
9. Playing With Your Child Or Dog
If you have space in your house, you can certainly plan with your kids or with your furry pets. Not only do you get your required physical activity, but you are also pushing them towards the level of exercise that they need on a daily basis.
Feel free to play catch or even run around in the house. This is a great way to catch up on some cardio.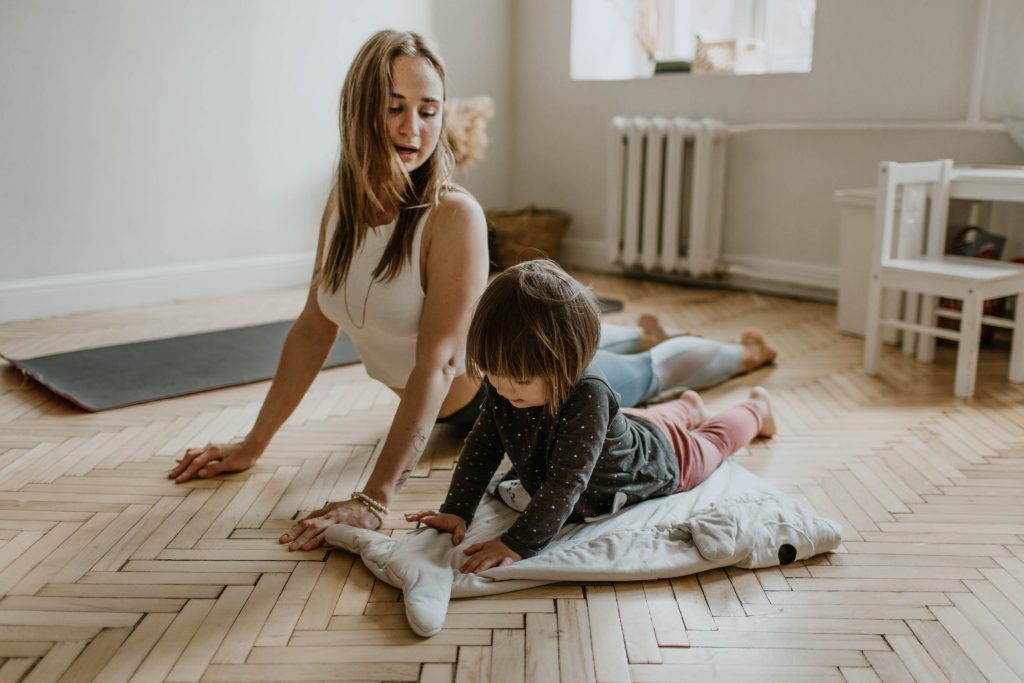 The Bottom Line
Now that you know which nine workouts are best done at home, you can finally try your hand at these exercises. Whether it's simply doing household chores or a full traditional workout, there's certainly an option for everybody.