In recent years, the home-buying process has shifted from newspaper advertisements to smartphone applications, making it simpler to browse real estate listings. Thousands of listings are available on the best real estate applications.
In addition, several of these popular applications can help you purchase, sell, or even rent a home, so they're not only for home buying purposes. Read on to discover the top real estate apps available.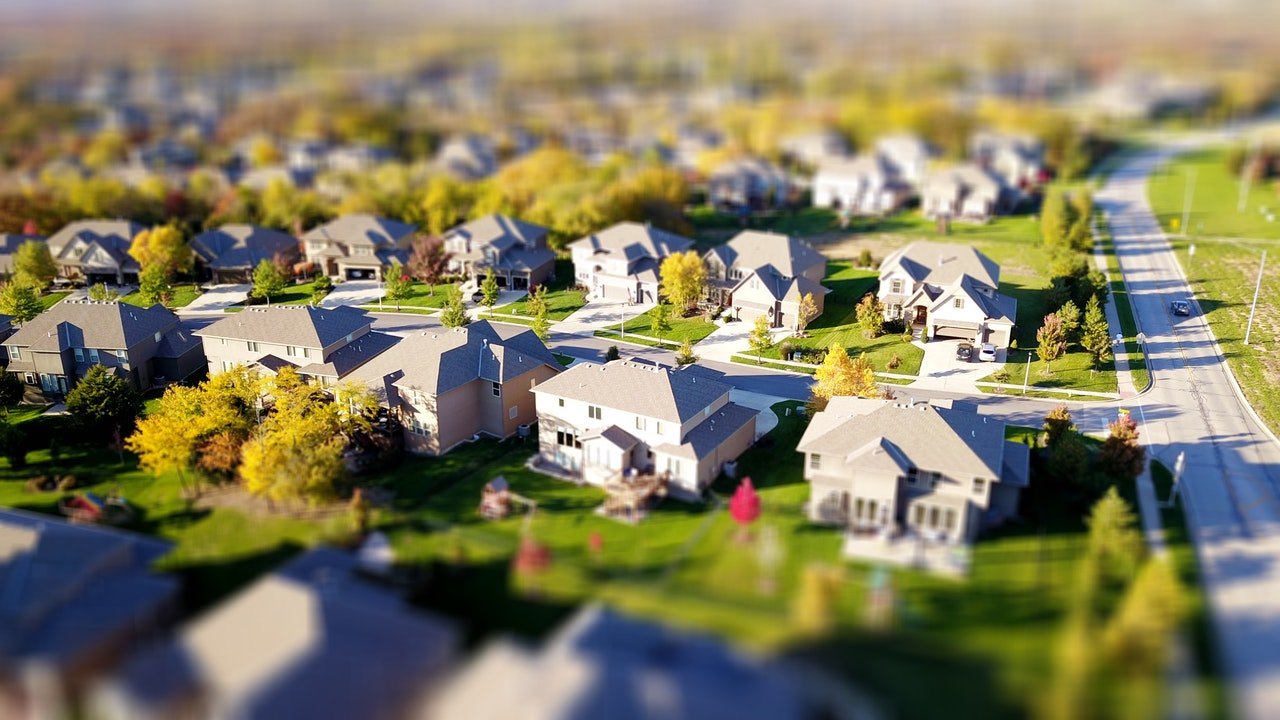 Zillow
For anybody wanting to buy, rent, or sell a house, Zillow is a full-featured real estate app. I can explore millions of apartments and homes for rent or sale from the search tab, narrowing my results with advanced search filters.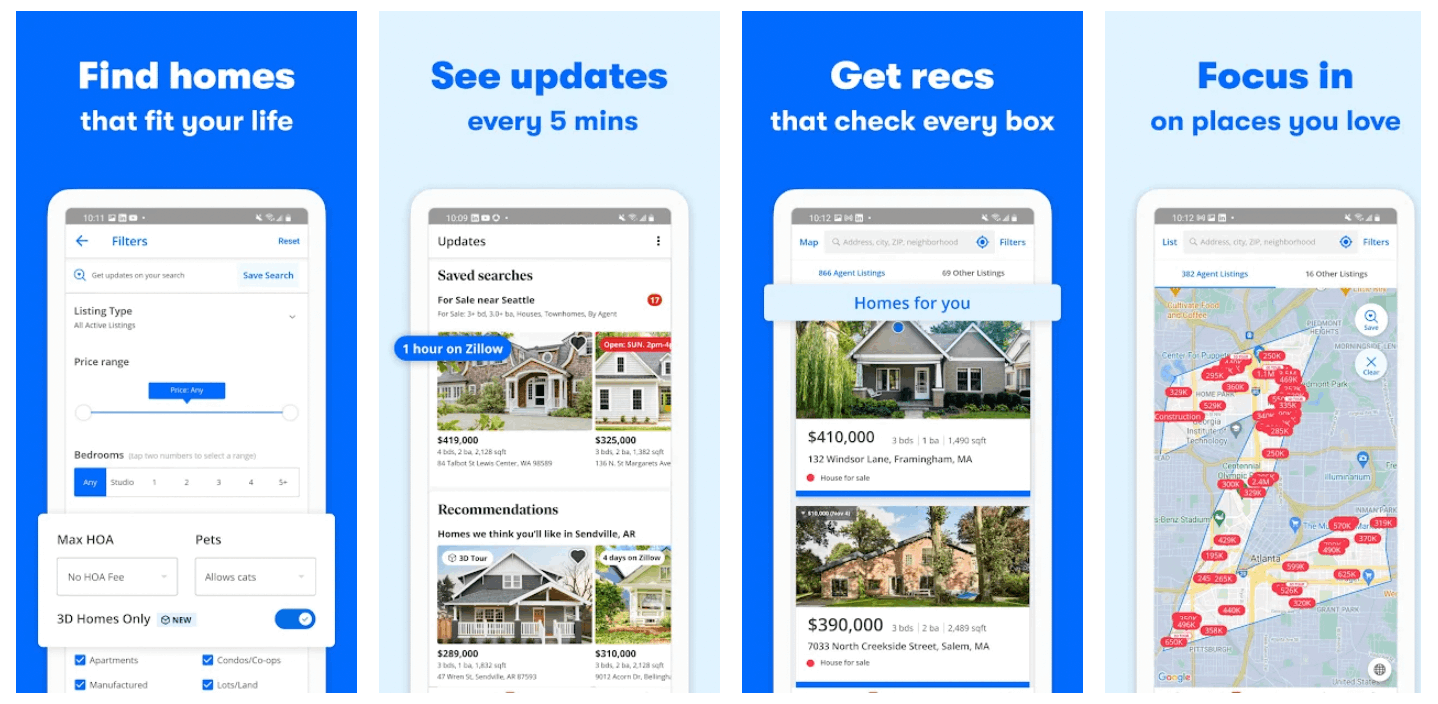 Everything from 3D walkthroughs to publicly available tax information can be found in listings on the Zillow app. I can contact the owner or listing agent from the app if I discover a house for sale or rent that appeals to me. It's free to create a Zillow house listing, and potential buyers or renters can contact me via the app.
I can utilize Zillow's real estate agent directory to search for local agents and read reviews when I'm ready to connect with an agent to sell my home or help me buy a house. In addition, the app's mortgage features make estimating my payments and finding a lender a breeze.
Xome Auctions
Xome (pronounced zome) is an online real estate auction service. In 2015, the company was founded. The purpose of Xome is to provide a straightforward way to give a full, end-to-end real estate experience.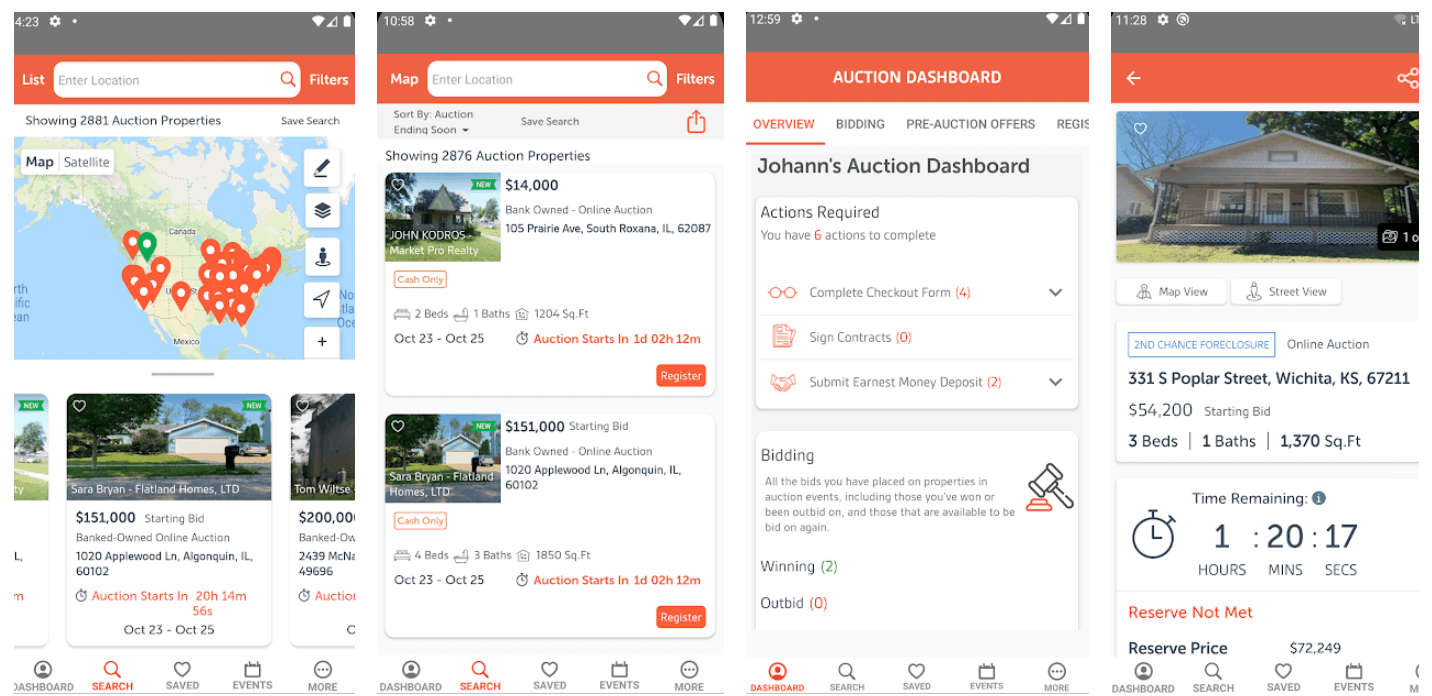 On Xome, people can buy and sell homes, but I can also get a full real estate experience from start to end, including mortgages, Xome signings (notary signings), Xome auctions, Xome field services and title services, appraisals, and more.
In a nutshell, it is comparable to eBay but only for home sellers and buyers. One feature of the platform, though, may deter some property buyers—Xome compels buyers to pay all broker commissions in addition to their winning bids.
Redfin
Redfin strives to make the buying and selling process as simple as possible. Its cheap commission rates and services draw customers from all around the country. With Redfin, you can be a buyer or seller.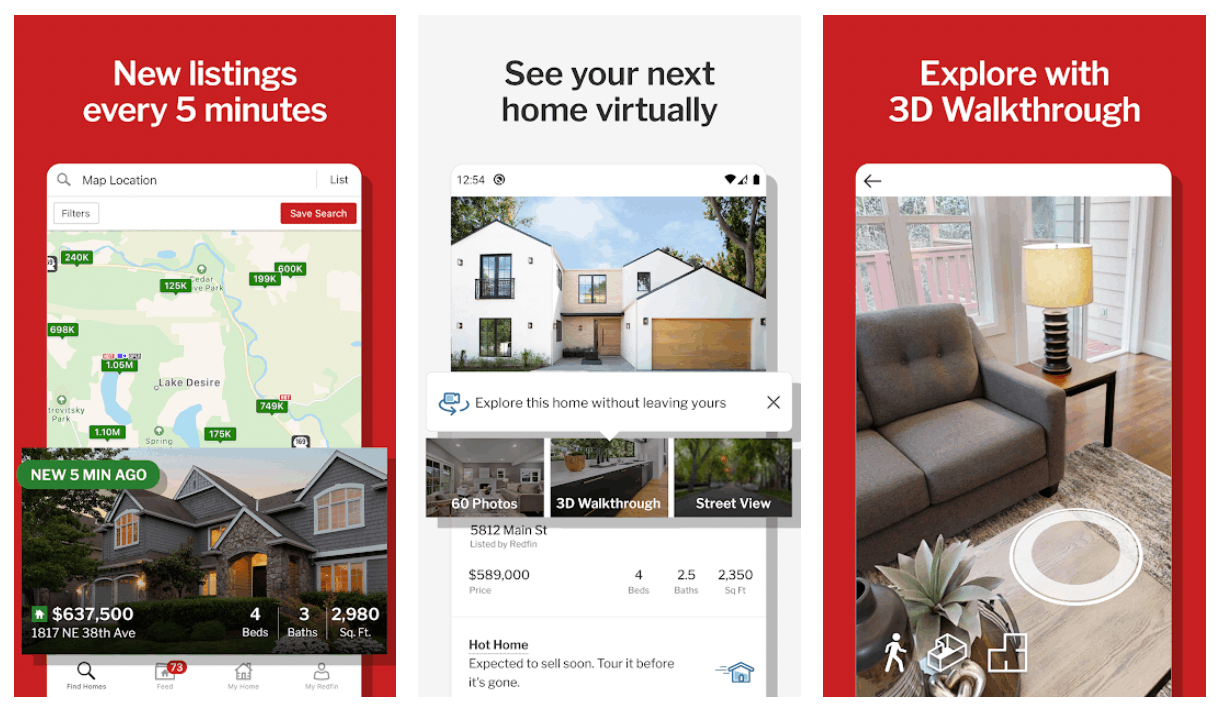 Sellers can use Redfin to advertise their house for as low as 1% commission. This is the company's core service. Users can also interact with a listing agent and get professional photos and a 3D tour.
Lastly, sellers can get a full cash offer for properties through RedfinNow. As a result, they can sell their property quickly without the hassle of viewings and negotiations. Purchasers may work with agents to locate the most recent listings, tour properties, and offer bids.
Trulia
Trulia is a mobile real estate app that allows me to search through millions of homes. Plus, the app notifies me when new properties become available. I also have access to a personalized feed of recommended properties. The search function also provides filters for properties that are now for sale or rent, and properties that have been sold recently.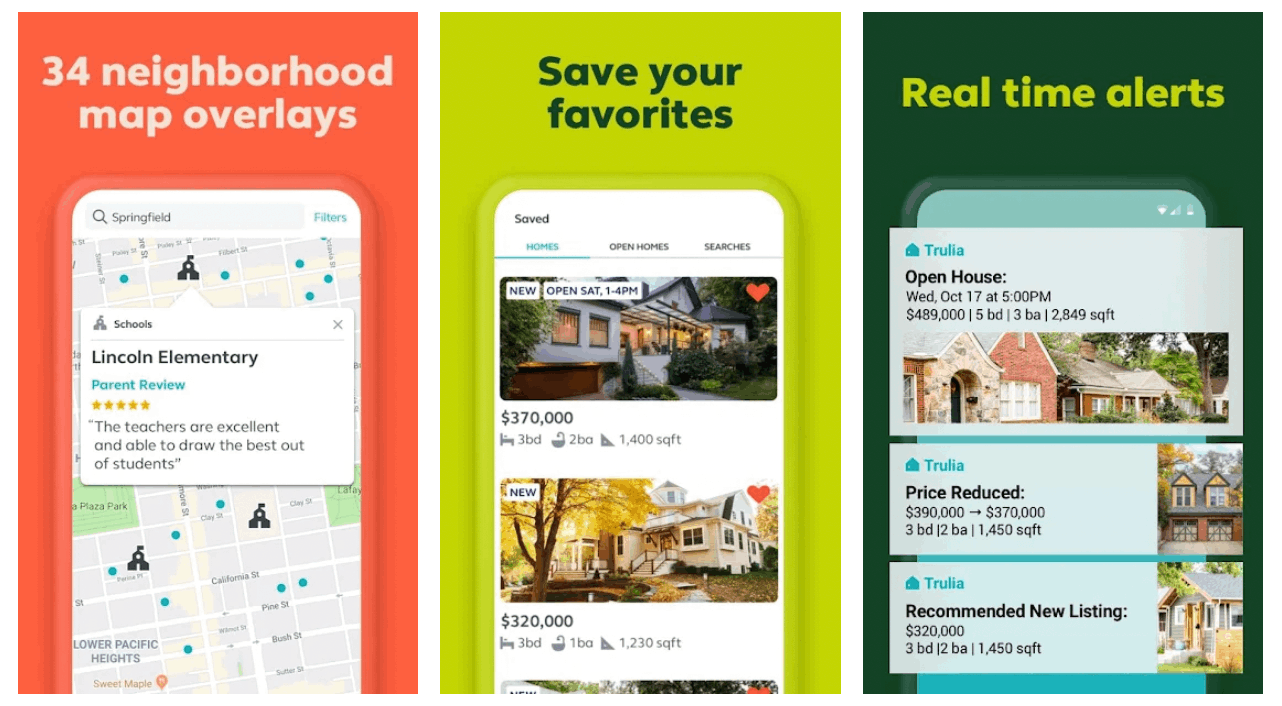 I can filter my options by property type and house size or use keywords to specify must-have features. The majority of listings include many images and video overviews or 3D tours. With useful facts and map overlays, I can even get to know the neighborhood.
Homebuyers can use a mortgage calculator and other mortgage tools. The fact that Trulia is owned by the same company that owns the Zillow real estate app is worth noting. Trulia was bought by Zillow Group a few years ago, bringing the two real estate digital giants together under one roof.
Realtor.com
Realtor.com is a real estate app with many features for anyone looking to purchase or rent a house. I can use its search tool to find houses for rent or sale anywhere in the United States. I can also refine my search using the app's various filters and see results in either a map or list view.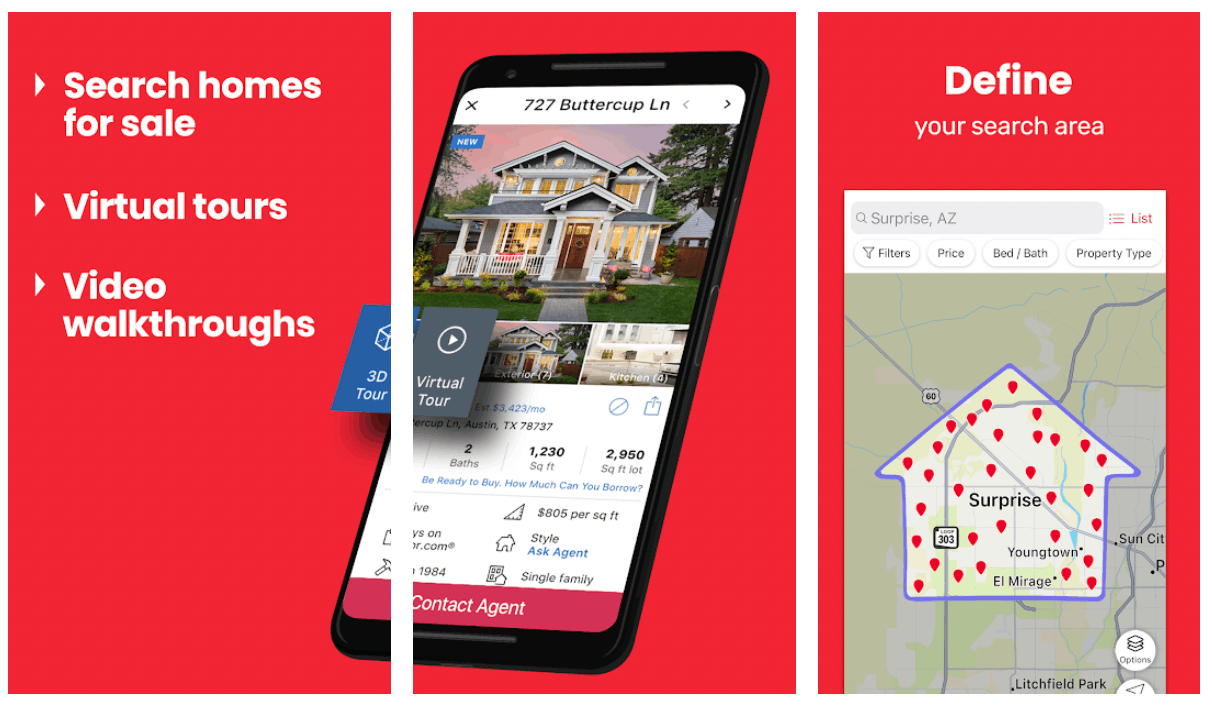 The Realtor.com app includes details on the property and the surrounding community, such as adjacent schools, noise levels, and crime rates. Some postings also contain 3D tours, which allow me to view the property from my phone. If I'm interested in a house, I can use the app to organize a tour or contact a real estate agent.
Realtor.com offers a variety of financial tools in addition to real estate listings. Based on my current income and expenses, the app can help me assess my monthly expenses and how much I can afford. I may also get pre-approved for a mortgage and check mortgage rates.
Apartments.com
After installing the Apartment.com app, I did not need an agent anymore because the app acted as my agent. I have access to rental listings for apartments and single-family homes in all of the United States' big and small cities.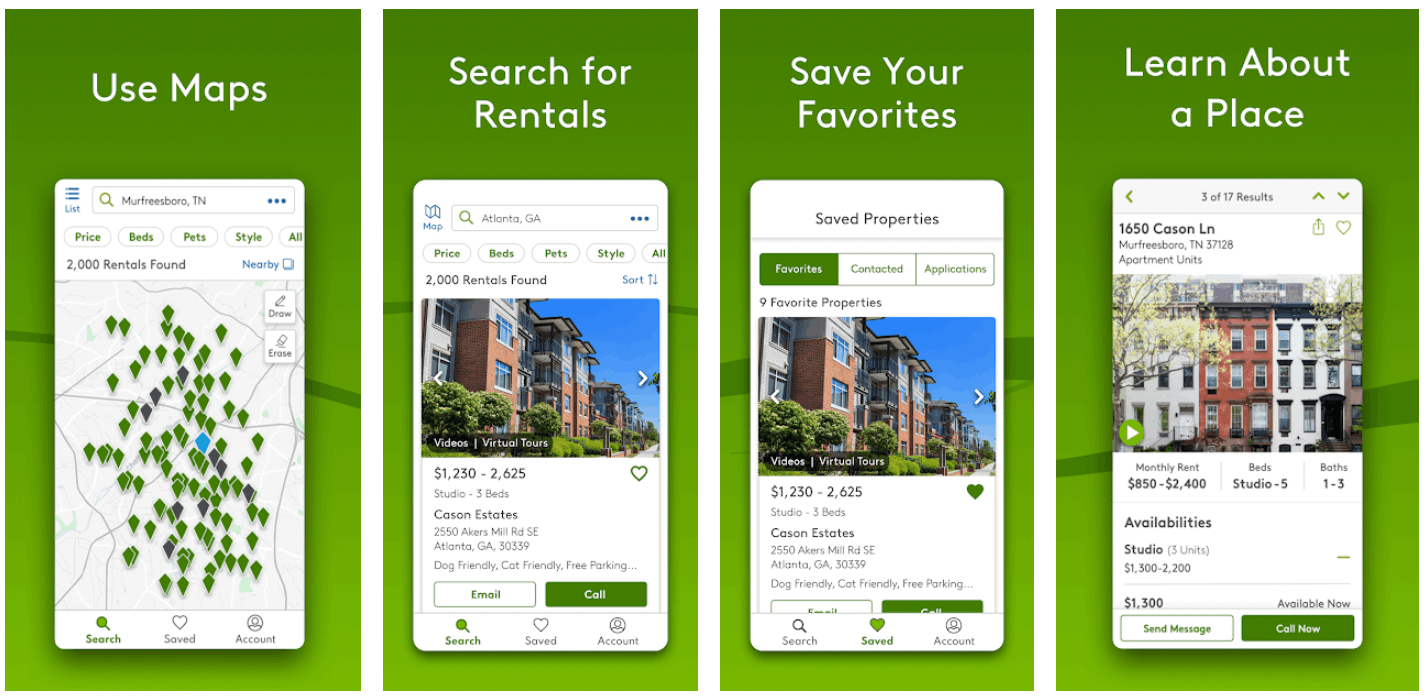 Of course, the search experience is a key element of the app. I can search by state, zip code, or city, or I can use the Nearby Search feature. There's no need to search for houses that interest me repeatedly because I can add them to my favorites.
Apartments.com also has a 3D tour function, which allows me to look around a possible living space from the comfort of my computer or mobile device. Using several virtual modes, I can examine a home, an apartment, or other dwellings.
LoopNet.com
The LoopNet app is the acclaimed commercial real estate listing platform's mobile version. It has over 50,000 commercial property listings for sale, lease, and auction. Unlike the LoopNet website, though, the app does not display franchises or businesses for sale.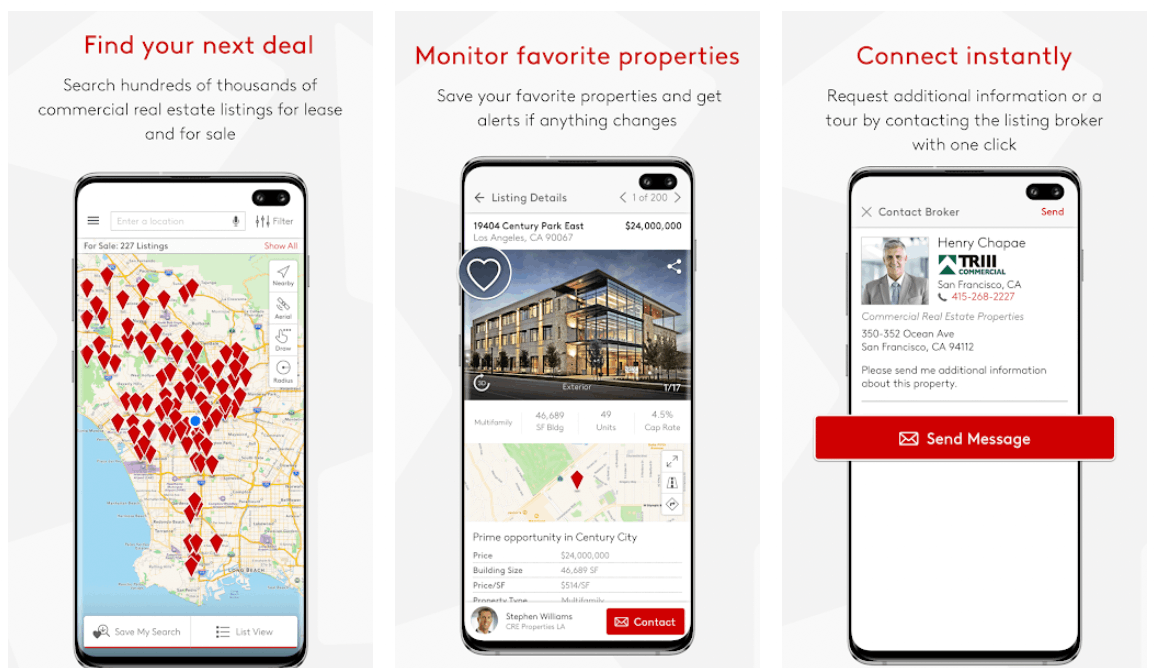 Like other real estate apps, the LoopNet app filters listings by tenancy (single or multiple), property type, city, and price. I can bookmark searches for later use and favorite listings and share them. The details in the listings depend greatly on the listing broker, but most contain at least a few images and basic property details such as square footage and year built.
While I can get information on the listing broker, checking LoopNet's broker database requires visiting the entire website. It's a good thing, too, because I can contact a listing broker for free via the app.
HomeSnap
The Homesnap app was created to provide buyers with a simple and efficient method to look for properties. Homesnap works with local multiple listing services (MLS) to bring up-to-date property listings to app users.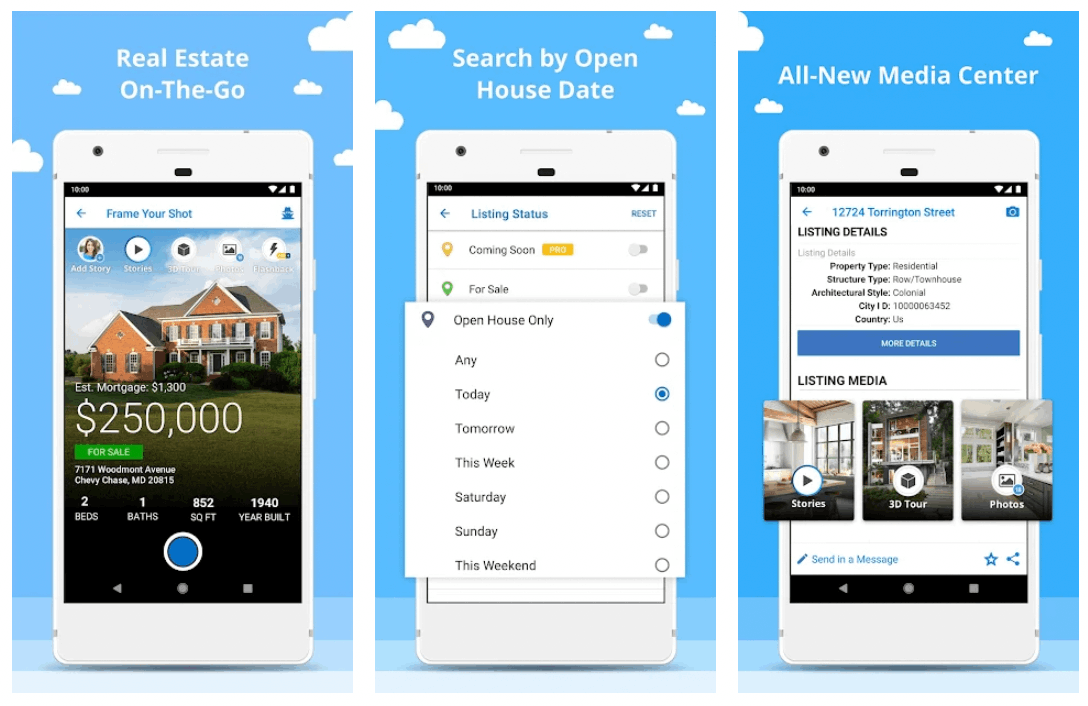 The fact that Homesnap is solely a mobile app for iOS and Android users is one of the distinct characteristics between it and other real estate search sites. Using a laptop or desktop, I am unable to view any listing information or data.
I can use the app to look for homes with HD pictures and get specific listing information like property history, property boundaries, and school attendance zones. I can also program the app to notify me of any new listings, price adjustments, or other market developments in any zip code I specify.
BiggerPockets
BiggerPockets is the most comprehensive resource for rental investors seeking to learn, network, and connect. They also offer a calculator section on their website for assessing rental properties, wholesaling, rehab, and BRRRR investments, among other things.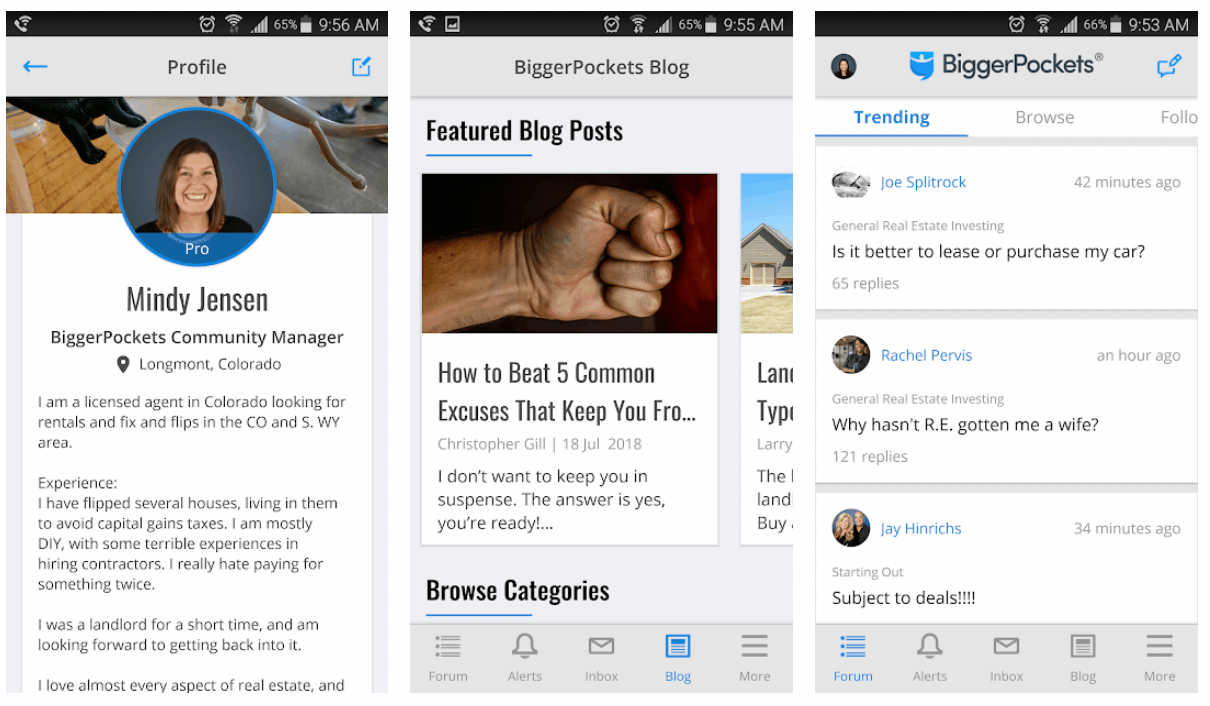 I learn about all facets of real estate and real estate investment using the app. Tools, data, and resources are also offered to help me improve my real estate expertise, dealmaking, marketing, networking, and other day-to-day real estate operations.
One major drawback of using BiggerPockets is that I am limited to only five free property analyses. After that, I'll have to pay $39.00 per month or $390.00 annually for a Pro membership. It also offers a $99.00 per month Premium membership for real estate brokers, investors, and hard money lending organizations.
Movoto Real Estate by Ojo
Movoto's real estate information, once known for its listings on local living in different places, now offers comprehensive property searches and listing details that rival any other app I've tested.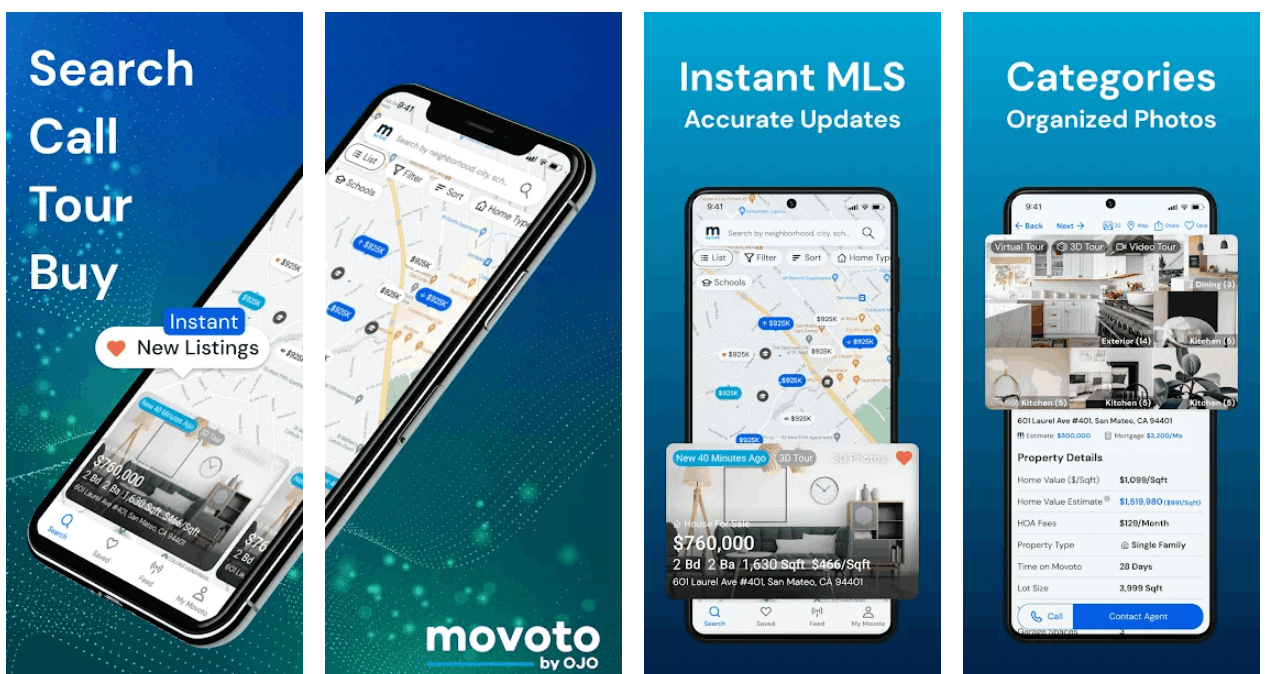 Property profiles contain the neighborhood's one-year and five-year market information, ZIP code, and city. The property's asking price also shows how it compares to others. When I look at all the current listings, the number of days a property has been on the market is presented on the map and list search options.
To discover important features, I need to scroll down a bit. The listing agent's block of text displays before many of the property specifics that I think are more important because of pulling long descriptions from the local multiple listing services.
Conclusion
Take a look at the list above to learn more about (and download) the best and most popular real estate apps available today, whether you're looking for a new home, an investment property, or want to sell your current home.
Last updated on November 30th, 2023 at 03:30 pm