Known for its signature burgers and recipes, Burger King has been serving customers since 1953. Founded as Insta-Burger King, with a global network of more than 18,000 independent franchises, Burger King is also one of the fastest-growing restaurant chains in the world.
The juicy, sumptuous, and delicious burgers at affordable prices, combined with family-friendly dining experiences, have cemented Burger King's place as one of the key players in the restaurant-chain market. Today, the parent company of Burger King, Restaurant Brands International, is a publicly traded company in the United States.
Burger King's popularity has exploded in recent years, and it was only a matter of time before the chain released an app that allows you to order your favorite burgers and fries with the tap of a finger. So, whether you're craving a Whopper or a crispy and crunchy snack, the Burger King app comes to your rescue whenever you want, wherever you are. Get to know the app better and unlock its true potential below.
About the Burger King App
How the Whopper Detour Reignited Public Favor for Burger King
Don't Miss the King Deals, Coupons, and Rewards
How Can You Download the Burger King App?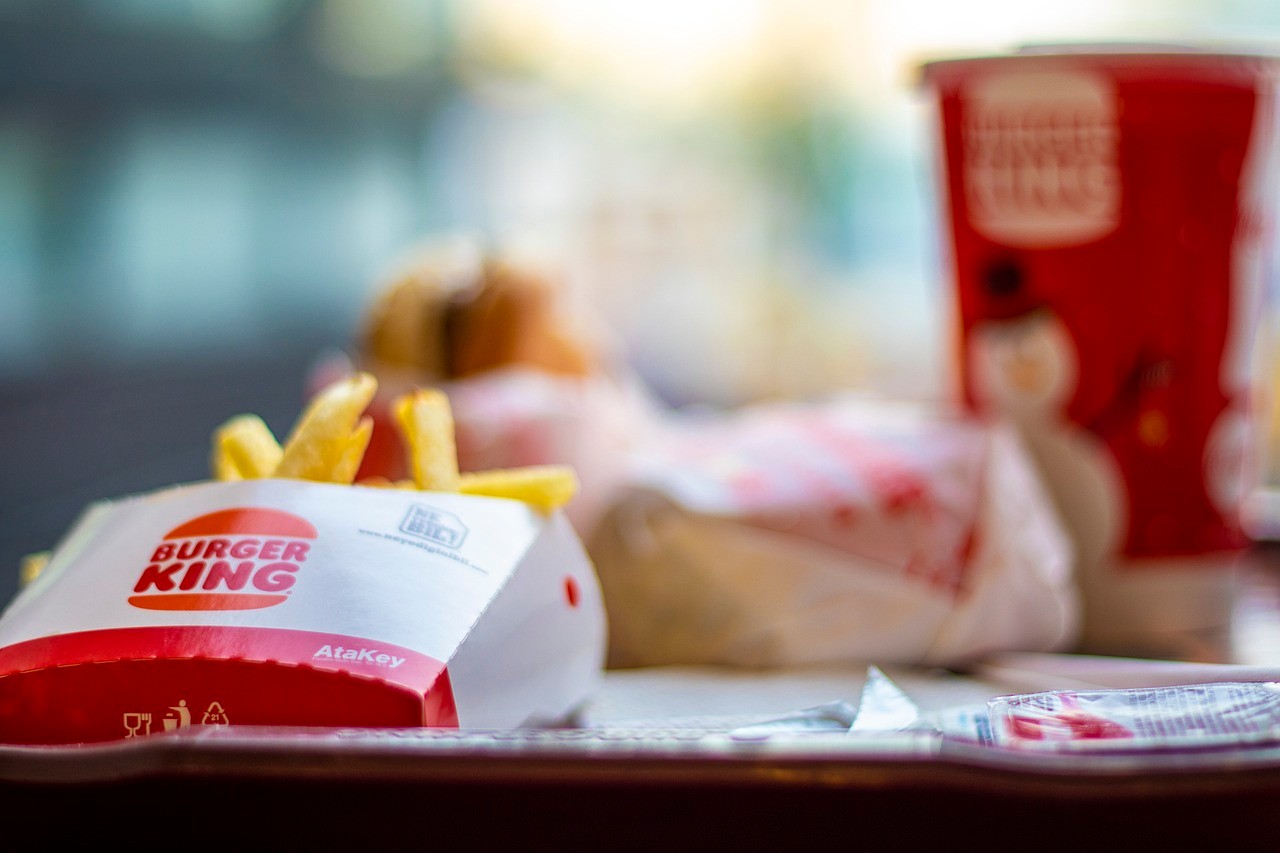 About the Burger King App
Burger King has always been at the forefront of innovation. The company is known for its willingness to try new things and test the limits of technology.
Just as it was first in line to develop burgers, french fries, and chicken sandwiches that are loved by millions today, Burger King was also one of the first major fast-food chains to offer mobile ordering. Burger King launched its own mobile application in 2009.
Initially developed to become a mobile coupon hub and store locator, the app began to take orders digitally and accept payments when digital ordering became imperative in the online food business. And now, the app makes it easy for you not just to place the order but get deliveries, receive exclusive deals and offers, and redeem them.
With the Burger King app, you can also find any of your local branches and their menus. From ordering your favorite meal in less than a minute to find amazing deals, the app has something for everyone. Giving you greater control over what and when you eat is just a tap away.
Simple Way to Order
Many people have become so satisfied with the convenience of this app that it has garnered the reputation of being a cult favorite. It has earned high ratings for its ability to provide an easy way to place orders, add items to your cart list, locate nearby restaurants and get birthday rewards. No wonder the app has received a rating of 4.7/5 on the Apple App Store.
With plenty of options for customization and an easy-to-navigate interface, the Burger King app is a must-have for anyone who loves American casual chain fare. Best of all, this app is so simple that even if you're a first-time app user, you can easily place your order from the comfort of your home and have it delivered.
All you have to do is download the app on your smartphone, and you are ready to place your first order.
How the Whopper Detour Reignited Public Favor for Burger King
Burger King has had a long history of successful marketing campaigns, but the brand is always looking for new ways to engage with customers. In one of its most famous campaigns, Burger King launched the Whopper Detour, a push notification offering $0.01 Whoppers to customers while they were walking nearby a Burger King location.
Burger King's new "Whopper Detour" campaign is an innovative way to get customers through the door. Burger King gave customers one hour from the moment of the push notification to claim their almost-free burger at their local store. The innovative campaign chose the perfect time to execute it, right before lunchtime.
By combining a limited-time offer with mobile marketing, Burger King was able to boost sales. In addition, this promotion brought consumers back into the fast food chain during a time when people perceived that it had lost its coolness.
Results of the Campaign
The campaign's results and Burger King's whooping whopper deals were huge brandings and financial success. Because of the Whopper Detour campaign, Burger King's mobile order value increased by 300%, with a great redemption rate 40 times higher than the previous records.
It is also worth noting that the Burger King app is one of the most popular apps on Android and iOS platforms, with over six million combined downloads. Moreover, with the campaign becoming a huge success, the Burger King app became the number one app on both platforms.
Don't Miss the King Deals, Coupons, and Rewards
With the Burger King app in hand, you're able to enjoy most of the deals and coupons available at your favorite fast food joint. But you need to be connected to WiFi or mobile data in order to take advantage of them.
The Burger King app is the only place to get Burger King Deals. With the app, you can get notifications when Burger King has new King Deals available, and things are always changing. What makes them so über fun is that they are only available via the Burger King app.
For instance, you can get a free kid's meal by ordering more than $1 worth of food. Another example of an exclusive offer is homegating, where you get a delivery discount of $5 off your order when it's at least $10.
Plus, you can get additional rewards if you sign up for an account through the app. This app is the perfect companion for all burger lovers out there, from daily deals and coupons to exclusive offers and earning reward points that can be redeemed on the items of your choice.
The Burger King Loyalty Program and Vouchers
Burger King's loyalty program and vouchers can be a real deal for customers who visit regularly. Under the loyalty program, customers are entitled to earn reward points each time they order through the Burger King app. This gives customers a reason to order more often since they can accumulate points that can be exchanged for discounts or freebies
Users also get 200 free points for just signing up in the Burger King app. Finally, it should be noted there are updated vouchers through which the customers can get the best deals on their burgers and meals, and saving never gets stale.
How Can You Download the Burger King App?
Now that we've established how incredible the Burger King app is, it's time to install it on your phone. Similar to the application's user interface, downloading the application is also straightforward.
The application is available on Android and iOS platforms. So all you have to do is search for Burger King and choose your country when prompted. After doing so, you can download the application by clicking on the "install" button.
The newest version of Burger King requires an iOS version of 11.0 or later on iOS devices, and as for Android devices, the system requirement is Android 5.0 or above. In addition, Burger King has released a new version of its application, featuring several bug fixes that should give users a less buggy and more pleasant experience.
As soon as you've downloaded the app, you'll need to sign up using your contact details or an email address. You will also need to provide your first and last name. Once you've created your profile, ordering food for your first meal is easy. In addition, the app offers multiple payment methods, including debit and credit cards, Apple Pay, and, most importantly, pay orders using points.
Areas for Better Customer Experience
The Burger King app is a game-changer, but it's not perfect. In fact, there are some things that developers can surely improve upon. For instance, many consumers have complained about coupons needing to be fixed in offline stores.
Others have also complained of missing food items on the delivered packages. Unfortunately, it might be an innocent human error, but app users are still concerned about this issue.
Users have been sharing their feedback with developers on both the App Store and the Google Play Store through reviews to help them find and fix these bugs. This means that the user experience of the app will continue to improve over time.
The Bottom Line
If you love Burger King, the mobile application for Burger King is a must-have for your device. It allows you to order your favorite meals and try out new ones with a simple touch of a button or two. You can also see the menu, find coupons and promotions and learn about special offers at your local outlets. It's pretty much an all-access pass to fast food greatness as long as it's from Burger King.
Spanish version: Descubre cómo obtener descuentos en bocadillos utilizando la aplicación de Burger King
Last updated on May 22nd, 2023 at 10:57 pm