Meeting new people was made so easy when Tinder hit the social networking and online dating scene. A simple swipe was all it took to make the first move and begin chatting.
It is now one of the most popular online dating apps as you can use the service for free. Create a profile and quickly begin checking out people nearby who are also using the app. But that's not all, there are other excellent features it offers in finding your match.
In this article, you'll learn more about Tinder's features, how you can set up your profile, subscribe to a premium account, and some tips and reminders.
Tinder: An Online Dating App
Setting Up Your Profile on Tinder
Features of Tinder
Tinder Plus, Tinder Gold, and Tinder Platinum
Tips and Reminders When Using Tinder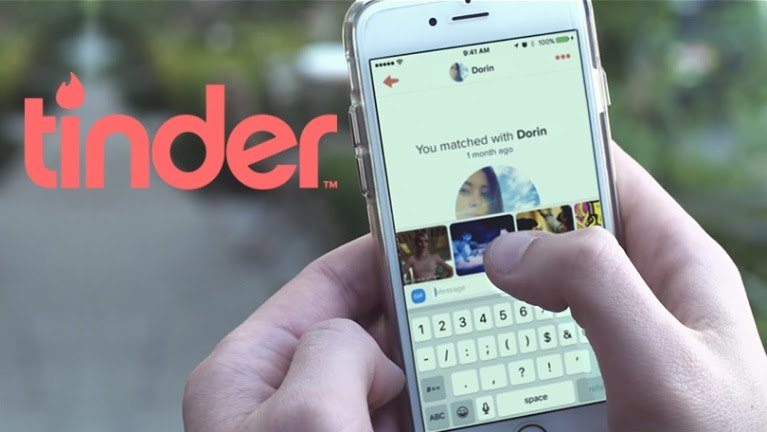 Tinder: An Online Dating App
At first glance, Tinder is an online dating application that allows its users to swipe anonymously on the profiles shown. If two users like each other, then the app will reveal it's a "match." Once matched, they can send messages to each other.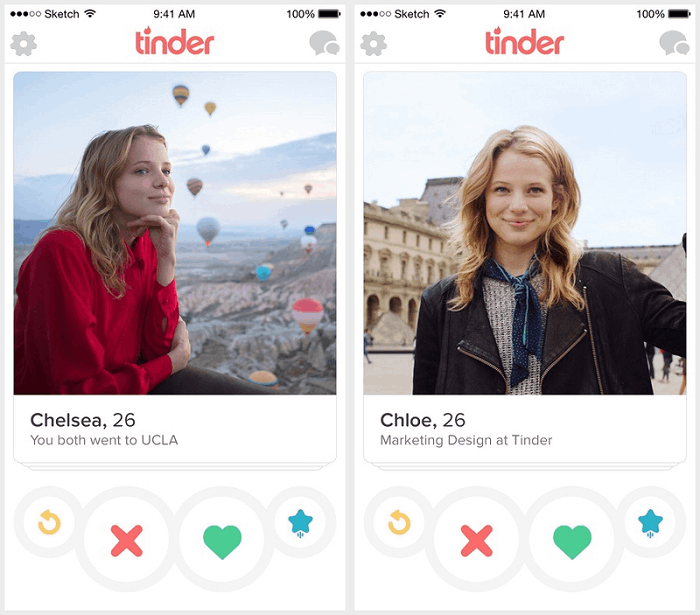 Its user-friendliness is one of the best selling points of the app. Users love how easy it is to navigate the app and swipe profiles, set up profiles, and send messages to their matches. As proof, there are over 100 million users worldwide.
Tinder started in 2012 as a start-up company idea of Xtreme Labs in Hatch Labs. Two years after its market release, the application recorded over 1 billion swipes daily.
Tinder uses geosocial networking to show profiles of users nearby. This American online dating app has established itself as one of the top apps for online dating with its continuous updates and improvement of features.
How to Download Tinder
The application is free to download on both the Google Play Store and the iOS App Store. Search for "Tinder" and then click "Install". With just a few taps, you can explore the world of online dating through this app.
After installing, the app will prompt you to log in or create an account via a Google account, Facebook account, or by phone number. A verification code will be sent to the phone number you will enter to confirm that you are creating a legit and authentic account.
Once you've signed in to the application, the first thing that you will see is a prompt asking you to enable your location. Remember that Tinder is a geosocial networking app, so that is why it's asking for your current location.
Setting Up Your Profile on Tinder
Your profile is everything on Tinder. It will be the only basis for your potential matches to learn more about you and get that swipe right. So, it is crucial to understand what information you should be putting on for your profile for everyone to see.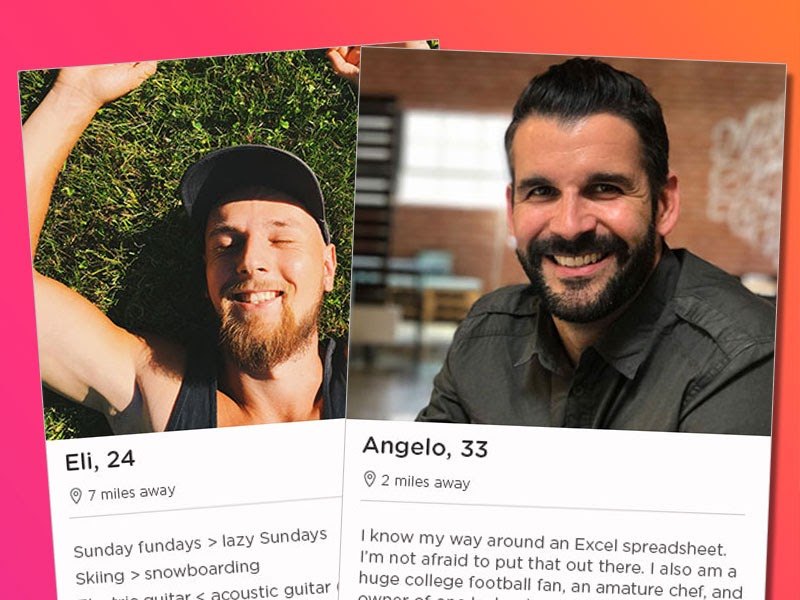 First, provide necessary information about yourself. Your nickname, age, sex, and sexual orientation are basics. But, you may also add your passions, interest, current company, previous or current school, and your current city of residence.
Connecting your Instagram account will give other users access to your profile. They can check out your feed and learn more about you. Also, you may connect your Spotify account to show your potential matches the music that you like.
Lastly, you need to provide your bio. This is a short description of yourself so make it as interesting as possible. You can include your interests, strengths, and best assets. Remember, your bio will play an important role in appealing to other users.
Adding Media on Your Tinder Profile
Photos are vital for your profile. Some people say that swiping left or right is solely dependent on the images of a user, so you need to make sure to give it your best shots.
On Tinder, you can add a maximum of nine photos to your profile. As a tip, put the best photo as the first one to give a great first impression to other users.
Also when choosing photos to include, make sure that they will feature all your best assets, such as your best angles, height, shape, or other. Ultimately, it's your profile, so it's your decision, but adding personality to these photos will surely create more match success and chatting opportunities.
Features of Tinder
Tinder offers a lot of great features where you can have an excellent experience in online dating. First, you can control what can be shown on your profile. For example, you may opt not to share your age and distance publicly.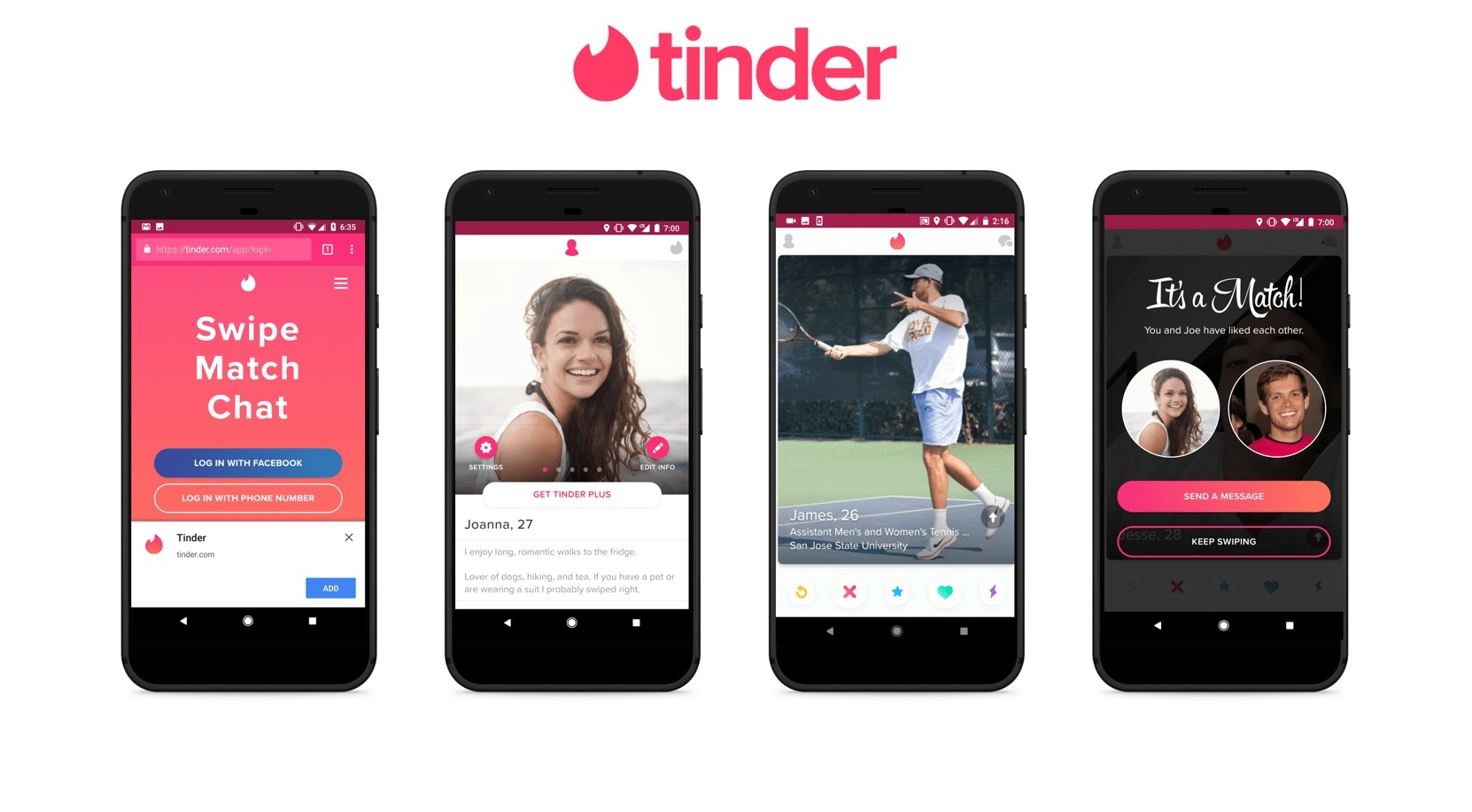 You can also personalize your experience because it asks for your preferences on potential matches. First, you can filter based on the age range you prefer.
Aside from age, you can then widen the distance from which the users are located. The wider the distance, the more profiles you can see, which means more chances to find that perfect match. If you want, you can also just choose among the users who are nearby your current location.
Lastly, Tinder assures that profiles you can view are of your sexual preference. You can filter for just men, just women, or select both so that the app will show you profiles of both men and women.
Other Features of Tinder
In a basic account on Tinder, you have a limited number of likes or swipes that are refreshed after a few hours. A tab shows the "Top Picks" for you, which features users' profiles that may suit best your indicated preferences.
If a typical swipe right is not enough to show your interest in another user, send a Super Like by tapping the blue star icon. It will appear on the user's card stack that you Super Liked them because your border will be highlighted blue.
Another great feature of the app is its messaging feature. There is an instant push notification once someone sends you a message. So, you will be updated and will not miss out on the chance to talk to your match and get to know them better.
Tinder Plus, Tinder Gold, and Tinder Platinum
You can already do so much with the basic account on Tinder. However, if you want to experience additional perks, you may choose from these subscription packages: Tinder Plus, Tinder Gold, and Tinder Platinum.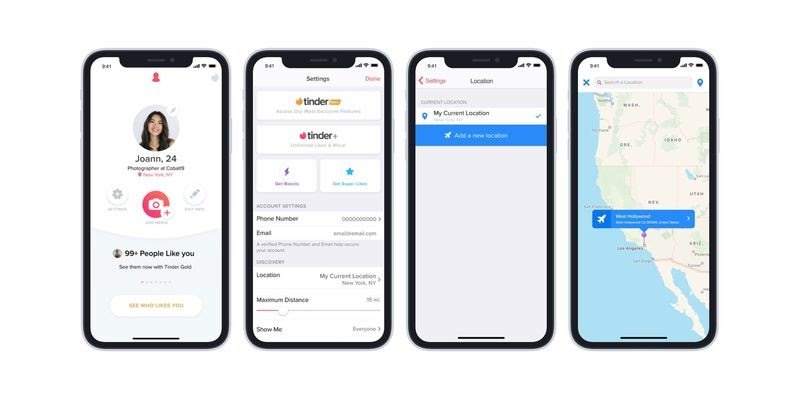 You may avail of the three packages, but note that the price is different depending on your billing preference and age. If you are over 30 years old, the subscription plan will be more costly. The price ranges from $2.33 to $29.99.
In Tinder Plus, you have unlimited likes, unlimited rewinds, five Super Likes a day, a free one-month boost, a 'Passport' to any location, and an advertisement-free experience. For Tinder Gold, you can enjoy all the perks of Tinder Plus, and you can see who likes you and New Top Picks daily.
Tinder Platinum subscribers have the perks of Tinder Gold plus other unique features. Here you can message the user first before matching. Lastly, you can see who likes you, even a week later.
Passport on Tinder
Since Tinder shows the other users' profiles limited to the proximity to a specific user, the maximum distance is only 100 miles. If you want to find users beyond that distance, then a subscription plan is a must because of its Passport feature.
Passport allows its users to explore other cities or places beyond the designated maximum distance. You may do this by pinning the wanted location or just by searching. For example, you are in New York City, you can find users even from Asian countries.
After choosing the preferred location, you can use the app the way you already know: swiping right if you like the user. This gives you more opportunities to find the perfect match across the world.
Tips and Reminders When Using Tinder
Here are some essential tips and reminders for new users of the app to maximize the online dating experience. First, in setting up your profile, make sure that it is fascinating. Write a short but witty bio.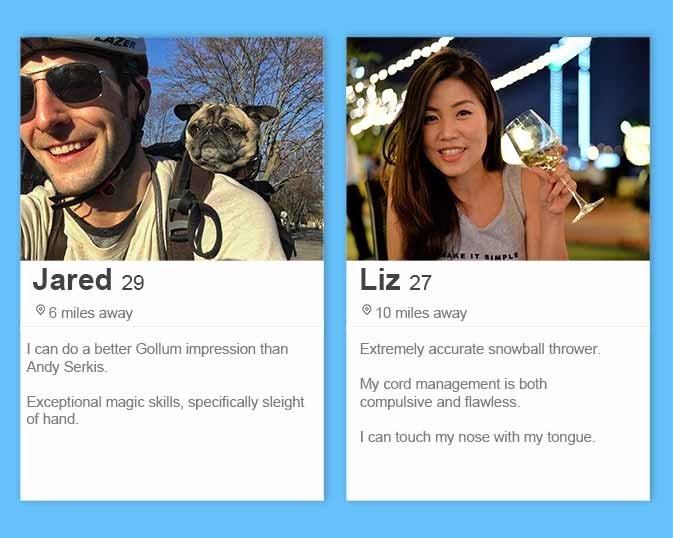 As mentioned earlier, your photos must showcase your personality. Avoid dull, boring, and stiff selfies. If possible, the images must reveal your different sides and various interests. You can seek help from your friends if you want to.
Remember, this is a dating app. You are in the process of getting to know your matches and see if you vibe well. First impressions last, so have a strong and remarkable opening question or remark. Avoid the boring "Hey" or "How are you?"
Reveal your fun side. Short, witty banter will make you more interesting to your matches. Also, utilize the media in the messages to avoid monotony in your conversation. You can use gifs to add flair to your conversations.
Some Other Reminders
Do not forget that Tinder is an online dating app. You are interacting with total strangers, so it is advisable not to trust your matches quickly. Get to know them better and deeper first before giving your complete trust.
Do not give out too much personal information to your matches, such as your phone number, address, credit card number, and more. Again, do not trust too easily.
Be wary of fake accounts within the app. It is easy to create a dummy or poser account on Tinder. So if you feel something is sketchy, you can easily just ditch the conversation. However, the app is constantly working to remove dummy accounts through its verification feature.
Conclusion
Meeting new people online to find potential partners is exciting and trendy nowadays. You can join the bandwagon by using TInder which is a top online dating application. The app allows you to swipe left or swipe right to connect to the profiles of other users near you.
Also, Tinder has a lot of great perks for its basic accounts and even premium versions. Using the app, you just have to remember to protect yourself from potential harms like data privacy.