Thanks to technology, people can now enjoy simplified and convenient banking through a mobile device. Sending, receiving, and saving money became more accessible. Now with the Cash app's existence, it's so simple to work around money, pay friends for dinner, receive credit, and others.
What's great about the Cash app is, it simplifies the process of sending and receiving money. Many people use this application for money transfer, deposit money, pay bills and even invest your money. It has simple and straightforward navigation and useful features for making banking a hassle-free experience.
The app became so popular not just for the money transfer and receiving feature but also for trading stocks, buying and selling Bitcoins. To put it simply, the Cash app isn't only a mobile wallet but also a place to save and invest money. Check out this guide to find out more about the app, its features, and other information.
What Is The Cash App?
Main Features Of The Cash App
Spending Through The Cash App
Investing With The Cash App
How To Download And Sign-In For Cash App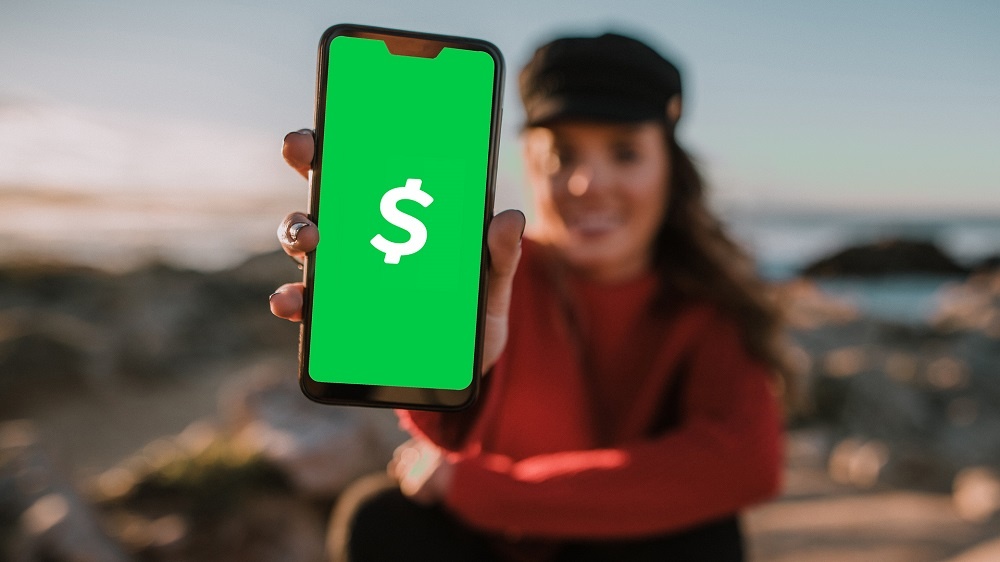 What Is The Cash App?
Technically speaking, the Cash app is a peer-to-peer money transfer service that allows users to send and receive funds. It's developed by Square Inc., which is known to be the best credit card processing company for small businesses.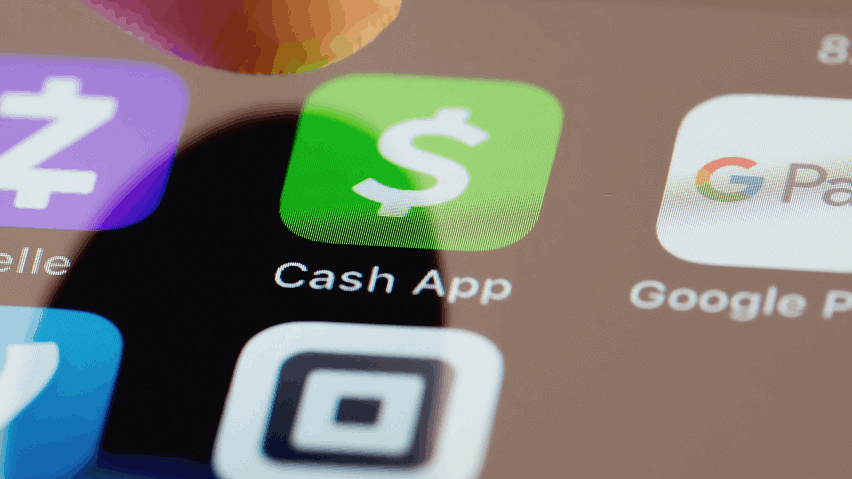 What's more, the Cash app provides users with a Cash Card, where users can make purchases from funds available on the app account. The mobile application gets good reviews for its host of features available, as well as the safe and secure transactions with data encryption.
In addition, the app also has an in-app security lock for an added layer of protection. It simplifies the process of payment requests, making it incredibly easy to settle bills and transfer money.
Another praiseworthy feature of the Cash app is, users can connect their debit and credit accounts to the app. This gives more freedom to send funds from the account, and then vice versa. In case users want to withdraw money from the account into their debit account, the action is simple with standard transfer deposits.
How Does It Work
Cash app gives users four functionalities like sending money, receiving funds, mobile banking, and investing. Once debit or credit accounts are connected to the Cash app, users can now work around with funds, transferring and depositing money from the platform to the bank accounts.
It takes about three days before funds are transferred into the debit account using a linked bank account. However, there's also an option for instant transfers but with a limited charge.
Once user identity is verified, you can send up to $2,500 per week using the Cash app. Without identity verification, you're left with only $250 per week.
Main Features Of The Cash App
As said, there are four main functionalities accessible for Cash app users, but there's more to it. By having the Cash app card, you can enjoy other features like paycheck direct deposit and tax refund check.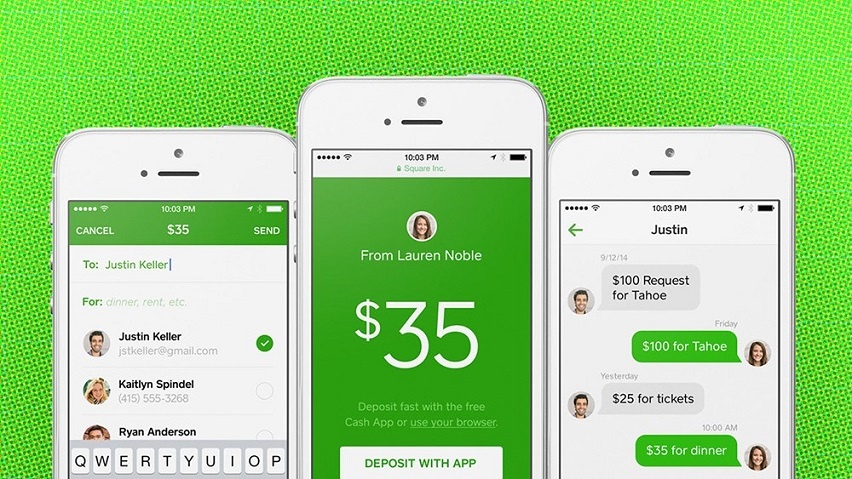 Moreover, cardholders can access the Cash Boost, wherein users can receive discounts from partner merchants and brands. This mobile application is surely reliable with two-factor authentication and uses fraud detection software when it comes to security.
Cash app also uses encryption to protect the user's information, transactions, and linked bank accounts. Additionally, it has a security lock feature to keep data safe. Another reason to love this mobile app is investing money with a little amount of cash.
It's the best way to get started trading stocks and purchasing Bitcoins. The platform is comparable to other services, including WeBull and Robinhood—allowing users to build an investment portfolio in one place.
Sending Money On The Cash App
The main thing to enjoy in the Cash app is the ability to send and receive money. To do this, you need to have an external bank account to connect to the app. This account is also a place to withdraw funds from the Cash app whenever you want to.
Of course, users need to enroll the bank account into the platform to send, deposit, and withdraw money from one place to another. The send money feature is simple, and you enter the amount you wish to send, enter the email address of the recipient, then tap Pay.
Spending Through The Cash App
The Cash app comes with an optional free debit card for withdrawing money and using it for different transactions. This card is issued by Sutton Bank, completely customized and unique for the Cash app user.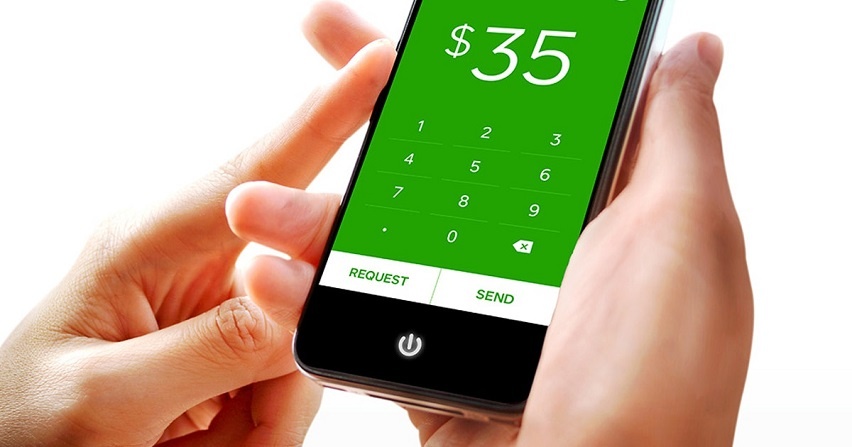 The funds come from the Cash app platform, so the card isn't connected entirely to the personal bank account. Cash app provides this debit card because, for safe and easy spending, there's no need to use a personal debit or credit card.
This is more useful for transactions online when shopping for items, booking flights, and paying for restaurants. In addition, it gives an added perk of having another card to use for all other transactions.
Outside of using the Cash Card, users can also take advantage of the platform to pay bills and make payments. These actions are pretty helpful, helping you not skip payments and acquire no interest or overdue charges.
Saving Money On The Cash App
Although the platform doesn't come up with Federal Deposit Insurance Corp. coverage, users can still save up funds using the Cash app. Keeping the money is safe because of the host of security features, and users can always deposit money to their personal bank accounts.
In terms of saving money when using the Cash Card, this is possible as the card has a Boost feature. This means, when transacting with a partner merchant, users and cardholders get discounts from a particular vendor.
This feature is activated, and you can swap boosts as many times as you want, guaranteed you use the app or Cash Card.
Investing With The Cash App
Now, the hype comes in with the freedom to invest money for as little as $1, with no commission fee. Note that this is only available for residents in the United States who are 18 years or above. Users can invest funds in stocks and exchange-traded funds in one platform.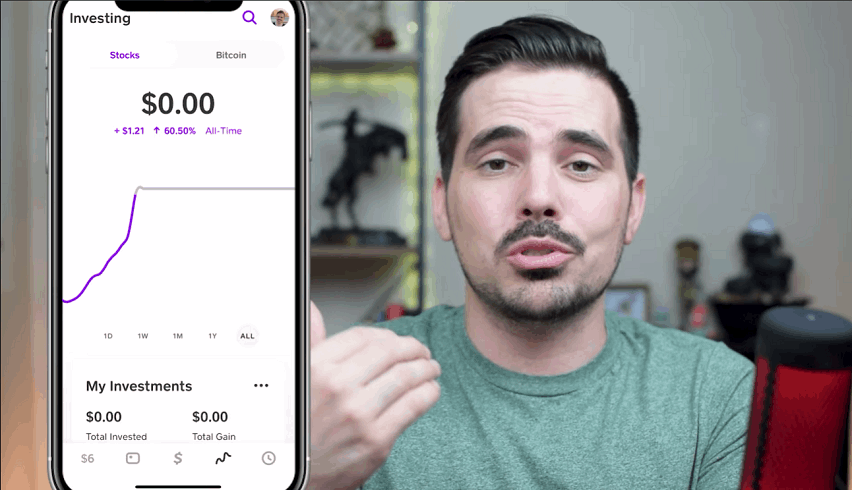 Investing requires user information such as full name, date of birth, Social Security number, address, and employment information. The Cash app allows users to buy stocks from specific and supported companies through the Cash app account.
Because users can link a bank account to the platform, it's easier to access more money to invest in stocks. In case a user doesn't have enough funds in the app, the remaining amount can be retracted from the linked bank account—with user permission.
Fees And Charges
For those wondering whether there are fees and charges associated with Cash App, the answer is yes, there are, but only if you will send or receive money outside of the United States.
Sending payments from the Cash app or bank account is free, but if you use a credit card to send payment, there's a 3 percent transaction fee.
In case you want to send or receive money instantly and without waiting for three days, you can be charged a 1.5 percent rush fee. There's also a $2 fee for using Cash Card at an ATM, and that ATM servicer may charge a different fee as well.
How To Download And Sign-In For The Cash App
The Cash app is available for both Android and iOS devices for free. The process of downloading the app is almost the same for different operating systems but uses distinct applications. For iOS devices, head to the Apple App Store to download Cash App, whereas for Android devices, go to the Google Play Store to install the app.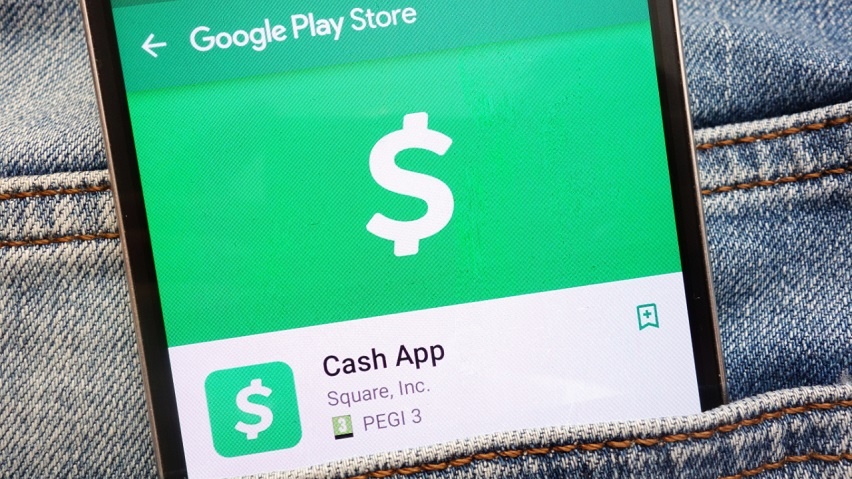 After downloading the app, it's now time to sign up. First, the application will ask for a mobile or phone number. This number will receive a confirmation code to start signing up. Next is to choose the $Cashtag, add a photo, and provide a valid email address.
Note that completing the user information is crucial for account verification. This time, users need to link financial accounts on the platform. Add the debit or credit card accounts on Cash App to receive and send payments.
Note that you need to verify these linked accounts to enjoy more perks like the maximum amount to send or receive money per week.
Bottom Line
Cash app is a popular mobile application these days because of the useful functionalities and hassle-free money sending, receiving, investing, and saving. With most things becoming digital, having a reliable online wallet is helpful to secure transactions online, settle payments, and make transactions.
In addition to money transfers, the best thing about this application is the ability to invest. Once the user account is verified, it's easy to buy stocks from the platform, grow the investment portfolio, and withdraw funds altogether. Since users can link bank accounts into the platform, getting the fruit of the labor is easier and more hassle-free.
Last updated on December 23rd, 2022 at 07:46 pm