With a proper Virtual Private Network, or VPN, you should be able to connect to servers all over the globe, hiding your IP address and staying safe from third-party snoopers. Additionally, a VPN goes a long way when it comes to unblocking streaming platforms that aren't available for your location
We did some research and found NordVPN to be one of the most reliable options for mobile use.
In this article, we will discuss how it works, the pros and cons of using this service, and what features you can enjoy. So, let's get started!
What Is NordVPN All About?
NordVPN started operating as a service provider back in 2012. With its headquarters in Panama, it offers a surveillance-free policy to its users, and this is one of its main advantages.
According to the developers, as well as millions of users across the world, it excels in speed, its unblocking abilities, and ease of use.
Going through a few of its main features and advantages, NordVPN stands as a secure and user-friendly option regarding minimal data logging.
Plus, the fact that it doesn't conform to the Five Eyes, Nine Eyes, and 14-Eyes regulations is a big plus.
Protection
Furthermore, the AES 256-bit encryption is designed to offer spectacular protection from hackers and any kind of tracking from the government or your ISP.
Still, we did find that you shouldn't rely on a VPN solely, even when it is as robust as NordVPN.
Ensure you set up two-factor authentication and install anti-malware software that will serve as an additional protection layer.
The Pricing Scheme of NordVPN
Before we get into the features of this Virtual Private Network, it is essential to discuss the subscription options.
Firstly, there is the 1-month pricing option that is set at $11.95.
To be honest, although you are getting access to thousands of servers at great speeds, it isn't the most affordable plan, especially when you compare it to ExpressVPN or CyberGhost.
Fortunately, if you are looking at it for long-term use, NordVPN offers cost-friendly subscriptions. If you decide to be billed for one year of use, then the monthly price will be set at $6.99.
Cost Effective
That sum is even lower if you decide to subscribe for two years, in which case you will be billed (upfront) for $3.99 per month.
Lastly, a couple of months ago, NordVPN introduced their fourth subscription option for 3 years, which works out to $2.99 per month.
Still, it would be much better if the users were offered a trial that is free of charge before deciding whether the provided service meets their requirements or not.
Devices That NordVPN Operates With
One of the coolest things about this VPN is its compatibility with all major devices. We performed a couple of test sessions and found something interesting.
We were impressed that there aren't a lot of differences between the designated apps and extensions for iOS, Android, Windows, macOS, and Linux.
To get started as a smartphone or a tablet user, you will need to go to the Apple Store or Google Play Store and download the app for free.
After you create an account, navigating through the app is incredibly easy as you are instantly presented with a plethora of server locations, and the Quick Connect feature.
Other Options
Apart from the designated apps, there is also an extension for Google Chrome and Firefox browsers.
Most importantly, there are a couple of protection layers added, such as WebRTC and the Transport Layer Security.
These prevent leaks and encrypt traffic while you are browsing from your mobile phone or a desktop computer.
The Protocols That NordVPN Offers
Over the past couple of years, NordVPN has successfully implemented the WireGuard protocol, which isn't as common as OpenVPN and IKEv2, but holds huge potential.
Compared to the other two, WireGuard is open-source and offers faster performance. Additionally, it can be integrated with all the supported operating systems.
It also comes with OpenVPN, which is available on all the designated apps.
Additionally, we found that it is probably the most reliable option out there given its history, as well as the fact that most popular Virtual Private Networks work with this protocol.
iOS or macOS Users
Furthermore, if you are an iOS or a macOS user, you can connect with the IKEv2 which stands as the default option.
The most impressive part? How about the fact that NordVPN supports the Tor browser, which is something that no other Virtual Private Network does at this point?
The Locations That NordVPN Supports
When it comes to choosing a VPN, one of the most important points is its geo-diversity. We found that NordVPN offers servers in 59 countries.
While it may not be as many as offered by providers such as CyberGhost and ExpressVPN, the locations offered are where you would typically need them.
Throughout the test period, we connected to many US and UK locations, as these two countries offer the highest number of servers.
We found multiple reliable locations throughout Europe, Middle East, India, and Hong Kong. And, while most VPNs don't set up servers in Africa, NordVPN offers one in South Africa.
Servers
As mentioned above, although this provider could do a better job when it comes to the number of the featured countries, the fact that it offers more than 5,600 servers in total is quite impressive.
Keep in mind that all of the connection locations are dedicated, and according to the NordVPN developers, they aren't interested in setting up virtual locations.
Is NordVPN Fast Enough?
When it comes to determining whether a VPN is worth the money, speed is of the utmost importance.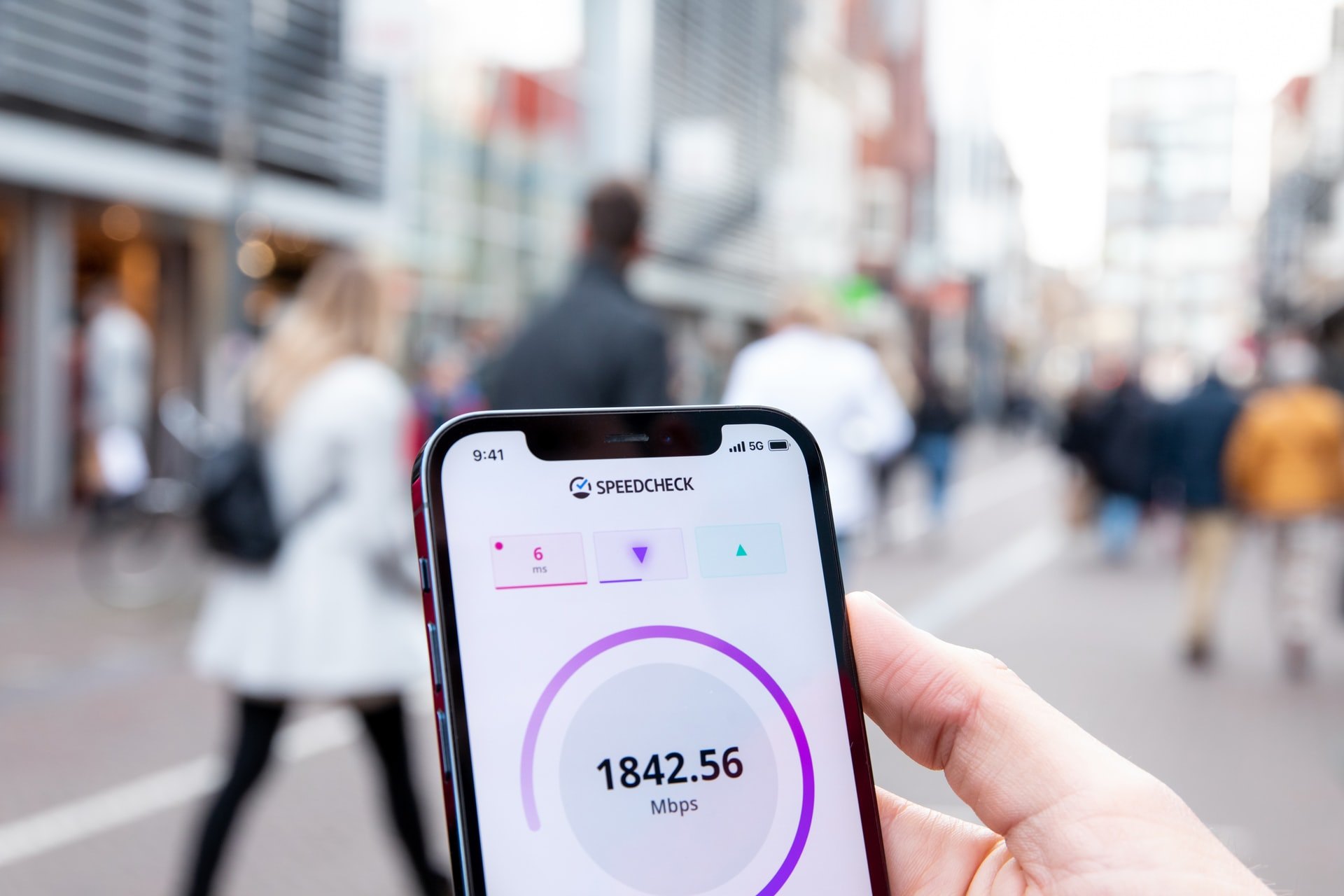 What we found is that the Quick Connect feature is incredibly beneficial if you care about using the server that offers the lowest latency and best download/upload speed.
Still, you should know that if you want to bypass geo-restrictions, you should choose the location manually and that is not something that Quick Connect allows.
While we knew that NordVPN was one of the fastest, our download/upload speed increased by 8% when connected to US/UK/France servers, which is something that we didn't expect.
Long-Distance Servers
Trying out the long-distance servers did have a serious impact on our connection speed. When we used the Hong Kong location, both our download and upload speeds were decreased by 20%.
Compared to other VPNs, this isn't a dramatic change. We had a similar experience with New Zealand and South African servers. However, the latency was a bit of an issue.
Taking everything into consideration, although it doesn't offer optimal connectivity to long-distance servers, we still found that it is suitable for streaming and gaming, which is all most people need.
NordVPN And Streaming Platforms
One of the main uses for a VPN is to bypass the content restrictions related to the location you are connecting from.
The first test that we performed was with Netflix and the results were spectacular. We tried to unblock Netflix USA, UK, Canada, and Germany… and had a success rate of 100%.
We were able to stream multiple TV shows and movies in HD quality.
NordVPN does such a good job because of its Smart Play feature that works in combination with DNS to unlock streaming content all over the world.
Other Platforms
We didn't want to stop at Netflix and proceeded with other popular platforms.
Although most VPNs have trouble with unblocking the BBC iPlayer and Hulu, we didn't find that to be the case with NordVPN, which was successful 9/10 tries.
Furthermore, we were able to access HBO Go and Amazon Prime Video through the UK, US, and other European servers, which gives users the opportunity to enjoy local content.
Does NordVPN Prevent Activity Exposure?
Along with encryption and security features such as WebRTC, a kill switch goes a long way when it comes to protecting you from exposure.
It is particularly beneficial in case of a power surge, as the kill switch will shut down your online activity, whether that is browsing or downloading.
We were also quite impressed that NordVPN offers a double VPN connection.
Various Encryption Levels
So, although most VPNs offer direct connection, in this scenario you will be subjected to multiple layers of encryption before you successfully connect.
What we found is that along with the minimal data logging that NordVPN advertises, you don't have to worry about much.
When it comes to internet providers, vendors, and third parties getting any information on you, you can rest assured!
The Main Disadvantage of NordVPN
One of the features that we would like to see at the NordVPN in near future is split tunneling.
Split tunneling is something that top competitors like ExpressVPN offer.
This feature allows simultaneous connections to unprotected public networks and streaming/browsing activity through the designated VPN servers.
Static IP Addresses
Also, if NordVPN already does such a great job when it comes to encryption, and staying out of the 14-Eyes alliance surveillance, we don't see a reason why it would use static IP addresses.
While at any given time multiple users are connected to the same IP address, it would still be nice if it changed with each time that you successfully connect through that server.
Summary
Testing NordVPN was an enjoyable and vivid experience.
While there is always room for improvement, we can say with confidence that the ease-of-use, speed, bypassing ability, and app compatibility is something that makes NordVPN a fantastic choice!
Last updated on December 28th, 2022 at 06:31 pm