Virtual Private Networks stand as the most popular method for hiding your IP address and enjoying anonymous browsing.
Still, TOR is a great competitor, mostly due to its user-friendly interface. You can also change your IP address with each new connection.
A few years ago, it was available only for desktop use, but today, there is an intuitive Android app, which we will look at in this article. Without further ado, let's discuss how it works, as well as the pros and cons of TOR mobile.
What Is TOR Mobile About?
The Onion Router (TOR) is one of the most reliable protocols for untracked browsing and bypassing government restrictions.
Developed by Tor Project, it can be used for anything you can think of, including accessing the Dark Web, unblocking restricted content, and hiding your IP address from the authorities.
According to the developers, both the browser and the Android app are extremely simple to set up.
Highlighted by extensive security features and integrated privacy tools, TOR is made to protect your online identity. 
How It Is Funded
One of the most impressive points about this concept is that it is a non-profit project that receives donations from individuals and institutions such as the National Science Foundation.
The main difference between TOR and a Virtual Private Network is that instead of encrypting your data, TOR works through intermediary nodes that are even trickier to track.
Will Using TOR Mobile Break the Bank?
While there are a plethora of faux apps that support the original TOR browser, there is just a single app that "The Onion Router" developers vouch for.
It is available on the Google Play Store to download and install and supports all Android devices that are above version 5.0.
To answer the question of whether TOR Mobile is pricey, the app, much like the desktop browser, is completely free to use. 
At the end of the day, that is what the foundation of this project is built on.
Contributions
But if you are satisfied with how the app performs for bypassing and hiding your IP address, you can always make a contribution to show your support.
The fact that there isn't a subscription plan or overwhelming ads is one of the main reasons why millions of people are impressed by this app.
With that in mind, we were very intrigued about whether the mobile app stands up to the expectations that it has built, so we got stuck in.
Getting Started - Installation and Setup
The first step to using TOR mobile is to find the app at the Google Play Store and download it.
Make sure that you look for the version that has the purple logo rather than the green one, which stands for the BETA version.
Once you have installed the Tor Browser, the next step is to open the app and click the connect button.
Of course, we performed a series of security tests just to make sure that our connection was running through the TOR protocol.
Connection Test
The best way to make sure your IP address is well-hidden is to type "what is my IP address" into the search bar that is at the top of the screen.
You will be provided with results from the DuckDuckGo search engine, after which you should click on the link and find more on the designated connection location.
The simplest method is to access Hidden Wiki - if you can do it, then it means that you have successfully connected and are ready to enjoy the TOR Mobile app.
Should You Poke Around with TOR Browser Settings?
Much like with the desktop TOR browser, the app allows you to customize it according to your privacy and security preferences.
Still, our personal experience is that you shouldn't do a lot of changing in this aspect. The reason is that you can unintentionally mess with the protocol and expose your IP address.
The only setting that we did adjust was the safety level. 
Where do you find the security settings? At the top right corner of the screen in the form of three dots.
Safety Levels
You can choose from the "standard" option, which provides the user with regular TOR protection, hiding your IP address and allowing you to access all websites and content.
On the other hand, when we chose the "safer" option, it did restrict access to JavaScript-based websites and all audio and video were converted into a click-to-play format.
Lastly, in case you don't want to risk anything and you need the TOR browser for static use with sensitive websites, then the "safest" security level is what you should set the app to.
Does TOR Mobile Work with a VPN?
As we stated earlier, the Onion Router doesn't encrypt your connection but rather drives it through complex intermediary nodes.
With that in mind, for enhancing the security level, we decided to install NordVPN and stay on the safer side, especially with the kill switch feature that it provides.
The main reason why we used NordVPN during a couple of test sessions is that, although you have to pay for the service, it provides its users with a friendly privacy policy.
Highlighted by minimal data logging, and Panama-based headquarters, we didn't have to worry about our information being shared with anyone.
TOR+VPN
With that in mind, you should know that TOR+VPN will greatly affect the speed of your internet connection.
But, unless you are looking to stream in HD with these two protection layers, the decrease should be fine for most things such as regular browsing activities.
Furthermore, if you are using the Onion Router for bypassing geo-restrictions, then using a VPN makes even more sense.
How to Update the TOR Mobile Browser
Although the mobile version does hold a lot of potential, there is always some room for improvement.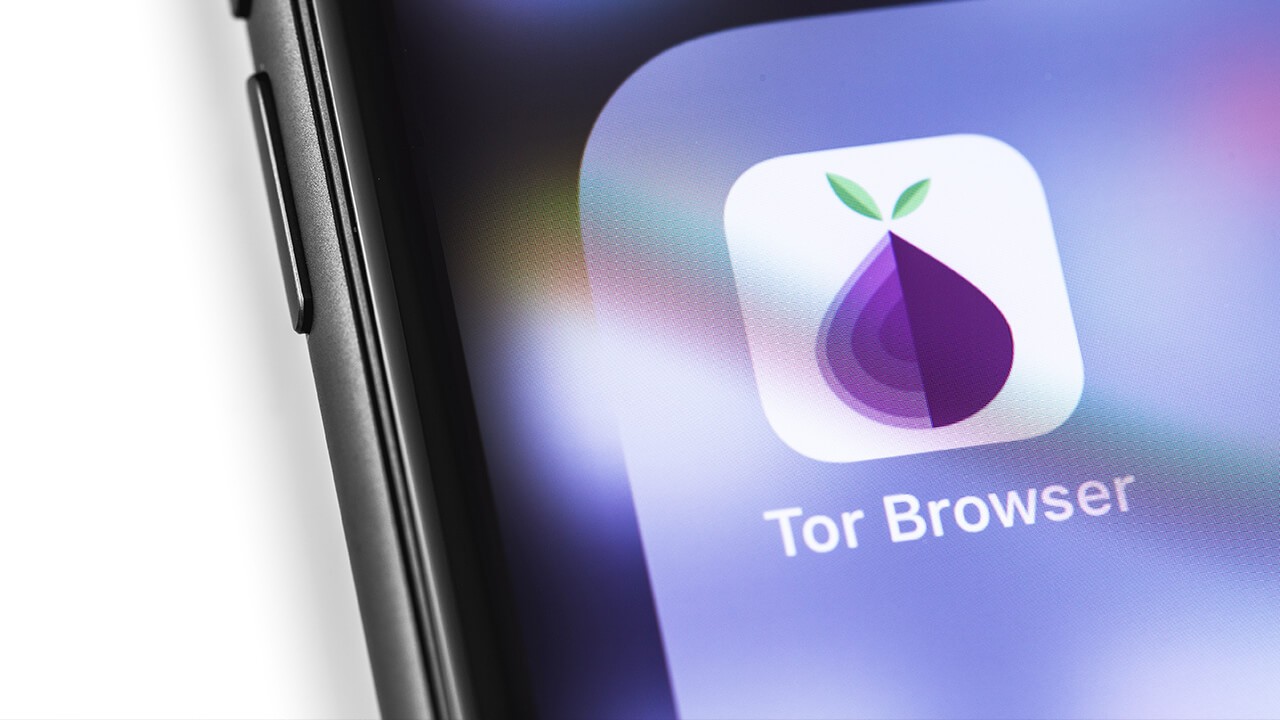 The developers are quite regular when it comes to performing maintenance and updating the interface.
Still, we found that TOR Mobile doesn't download the updates automatically, which is why we found a simple and secure manual method.
The best way to do it is to open the official TOR website and go to the latest releases. This is where all the updates and versions are listed - download and install the desired version.
Updating
After this, the app should be updated which you can find out by performing a couple of test sessions and taking notes on whether the existing issues are fixed.
If that doesn't work, then we suggest uninstalling and reinstalling the TOR Mobile app.
This is the most effective way to make sure that the browser you are using is in accordance with the latest versions.
Perfect for Anonymous Browsing
The main reason people use the TOR browser is to ensure that they can view any content without dealing with unnecessary ads and third-party issues.
By isolating the sites that you visit, the protocol allows you to stay hidden, clearing any stored cookies as soon as you are done browsing.
Much like Virtual Private Networks, the idea of TOR is to keep you away from government surveillance. 
The developers understand that for a variety of reasons, users may not want their browsing history tracked.
Who Will Know?
Although your internet provider and anyone else who has the ability to track your data will know that you are using the TOR browser, that's about it.
What this means is that the information, history, and your internet preferences stay well hidden.
Roam the Internet Freely
The main advantage of the TOR browser in comparison to Google Chrome and Mozilla Firefox is that you can access any website that is hosted on the web.
Because of this, the restrictions that may be imposed by the local authorities or your internet service provider are easily bypassed.
Talking about browsing freely while laying low, we found this protocol to be very effective when it comes to "preventing fingerprints".
Hidden Identity
What this means is that anyone who is interested in your browsing preference and habits won't be able to identify you.
This is because TOR allows you to change IP address with each connection.
Furthermore, the intermediary nodes go a long way when it comes to hiding your identity because all users will look the same.
Alternatives to TOR Mobile
Before the TOR Mobile Browser by the TOR Project was released for Android users, Orfox and Orbot were the two routing methods that were officially recommended.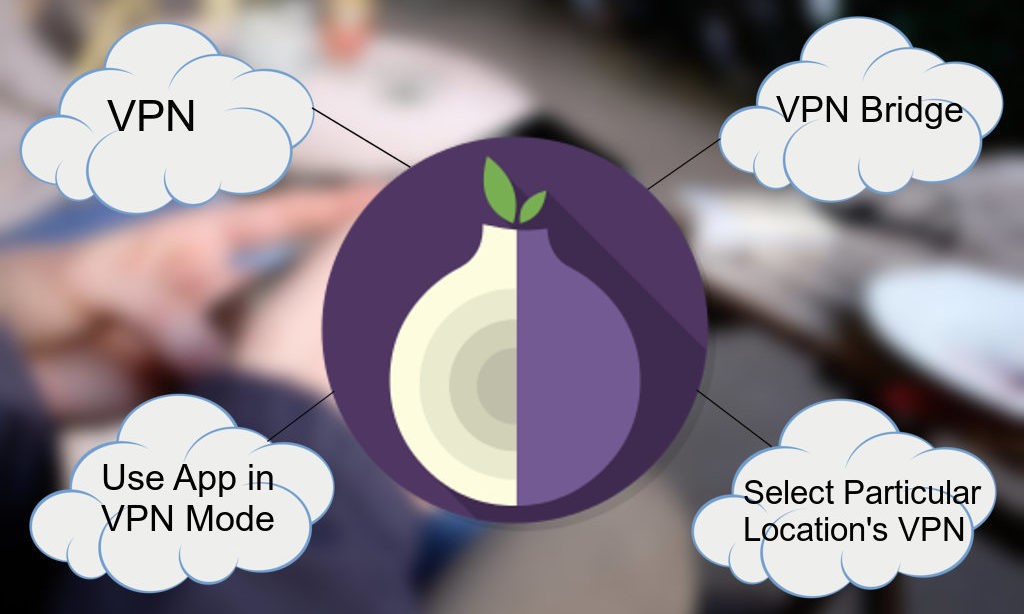 While Orfox isn't available anymore, Orbot still works as a proxy server that may be even more efficient for using with TOR Mobile than a Virtual Private Network.
The difference between NordVPN and Orbot is that the Tor browser proxy doesn't only provide encryption.
It also routes your connection through intermediary nodes thus successfully maintaining two layers of protection.
Speed Issues
On the other hand, you should know that it will be slowing down your internet connection more than a VPN.
At the end of the day, and judging from our experience, Orbot is a good addition to TOR.
This is especially true if you want to access all the websites while making sure that your IP address is hidden and strongly encrypted.
Disadvantages of TOR Mobile Browser
As we have mentioned above, the latest TOR mobile browser is officially released and much improved from the beta version, but we have some complaints.
The mobile version still does miss a couple of features that the desktop one offers. The first one is that we weren't able to track our TOR circuit. 
The biggest interface issue is that, although it doesn't require a lot of free memory space (the size does vary depending on the Android version), moving it to an SD card won't work.
Connection Issues
While it will be operative in basic functions (opening and navigating the app), but for whatever reason, you can't connect. 
Additionally, if you were hoping to take screenshots or upload photos/videos while you are connected to the TOR browser, that won't be available with the Android version.
Summary
While testing TOR Mobile, we didn't have any issues regarding compromised privacy/safety while we accessed all the desired content.
With that in mind, if you want to browse anonymously and freely, TOR Mobile is something you should try out!
Spanish version: Cómo utilizar internet sin dejar rastro con Tor Mobile
Last updated on May 23rd, 2023 at 07:59 pm