Managing and controlling your finances can be difficult with limited resources. But what happens if you have an app that allows you to take financial management to the next level? This is what the Bank of America mobile app is offering.
The Bank of America app is a mobile banking application that lets you bank securely and easily. You get to manage your accounts, transfer money, pay your bills, check deposits, and even manage your investments with just a few taps. The app does all this while offering some of the best digital security systems that protect your account.
If you want to learn more about the Bank of America mobile app and how to download it, check out the article below.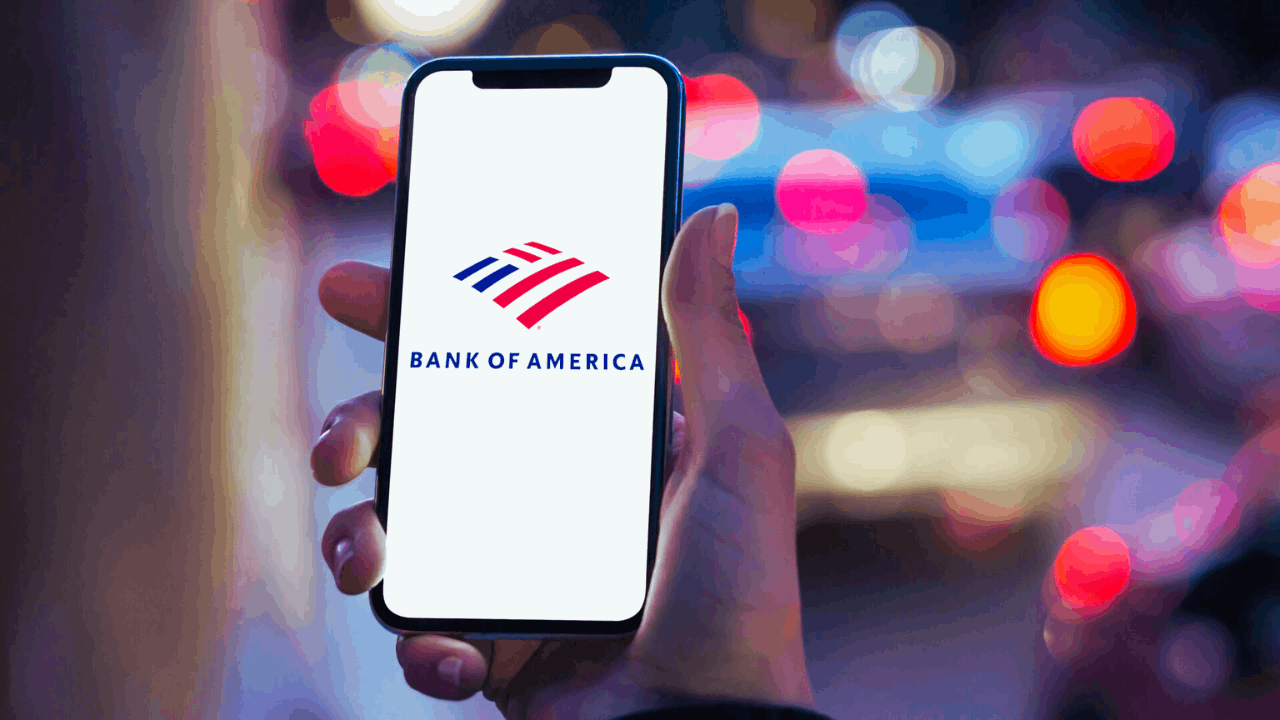 Features of the Bank of America Mobile App
The Bank of America mobile app is loaded with features that will help you manage your finances from anywhere through your mobile device. When you log in to your account, you can view your bank account including your account balances, and review all of your recent transactions.
You can also use the app to activate or replace your credit or debit cards. Users can even transfer money through Zelle or pay their monthly credit card bills with the app.
Depositing checks is also easy with the BOA mobile app. All you have to do is take a photo of the check to deposit it. You immediately get confirmation that your check is being processed.
Additionally, you can also manage your investments with updates from market data, news, and quotes, as well as view your trade stocks, mutual funds, and ETFs.
Making Banking More Secure
One of the best features of the Bank of America mobile app is its security. One of their top priorities is the safety of your money so the app contains several security features.
One of which is the Touch ID or Face ID feature, where you use your fingerprint or face to unlock or log in to your account. You also get notifications for every transaction you make, especially when it comes to your credit card accounts.
If fraudulent activity is detected, the app will immediately notify you and will recommend that you block the card for further investigation. You are not liable for fraudulent transactions when they are reported immediately through BOA's Mobile Banking Security Guarantee.
How to Download and Set Up the Bank of America Mobile App
The Bank of America mobile app is free to download from the Google Play Store for Android devices or the Apple App Store for iOS devices.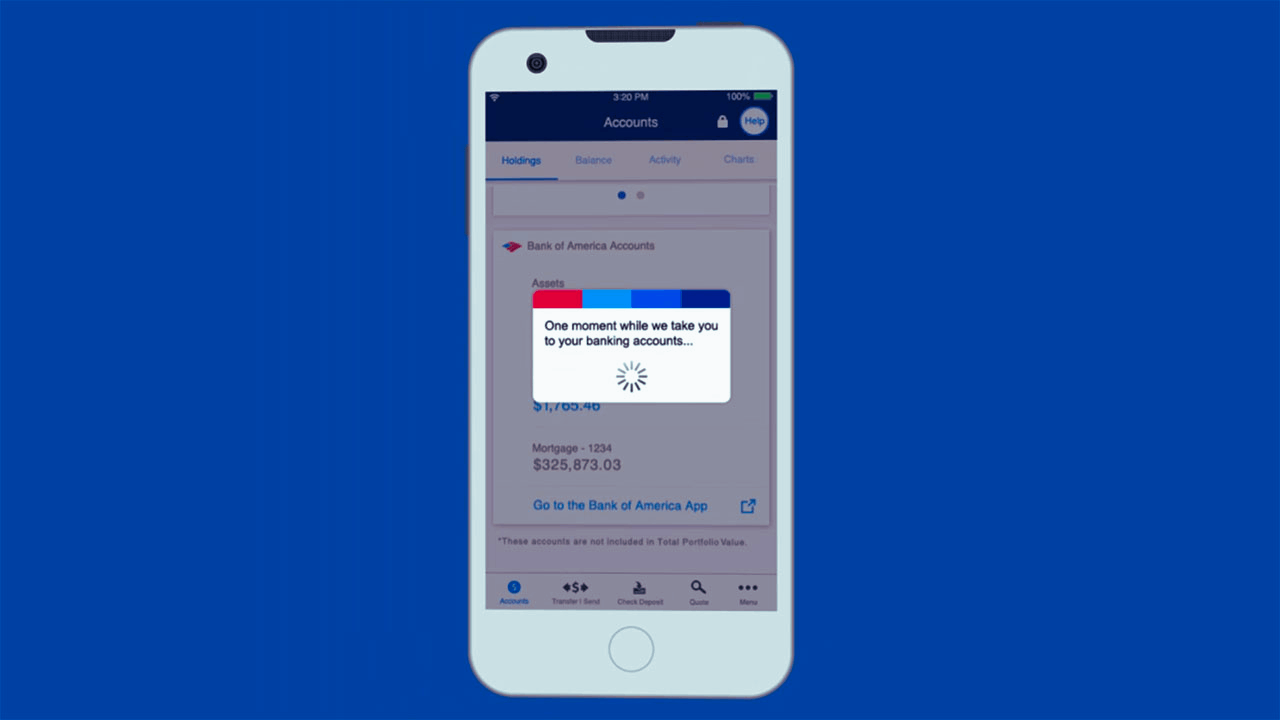 Make sure that you only download the app through these platforms to avoid any security and safety issues on your mobile device. The follwing step-by-step guide outlines how to successfully download the app to your device.
Step 1
Launch the app store for your device and find the app through the search function.
You can type "Bank of America app" in the search menu to locate the app.
It will then show a list of apps that are similar to the keywords that you have entered.
Step 2
To ensure that you are downloading the right app, the mobile banking app should have the Bank of America logo and show the publisher as Bank of America.
This will help you identify that you are downloading the correct app.
Step 3
Depending on your device, tap "Install" or "Get" to start downloading the app.
You should be able to download it immediately as the app does not require you to pay beforehand.
It will only take a few minutes for you to download the app entirely.
Step 4
Wait for the app to be fully installed. In many devices, it will scan the app first after it is installed on your phone.
Once done, you can tap "Open" to launch the app. You can then create an account, or log in to your account if you already have one, and start using the app.
Step 5
After logging in, make sure that you boost the security of your account by heading over to Settings and enabling the security features.
The app will ask you to enter your fingerprint through the screen or take a photo of your face for its facial recognition security feature.
You can also edit your password and make it more complex but easy to remember. After that, you can start using the app and connect all of your accounts.
Applying for a Credit Card using the Bank of America Mobile App
The Bank of America mobile app lets you apply for one of Bank of America's credit cards with ease.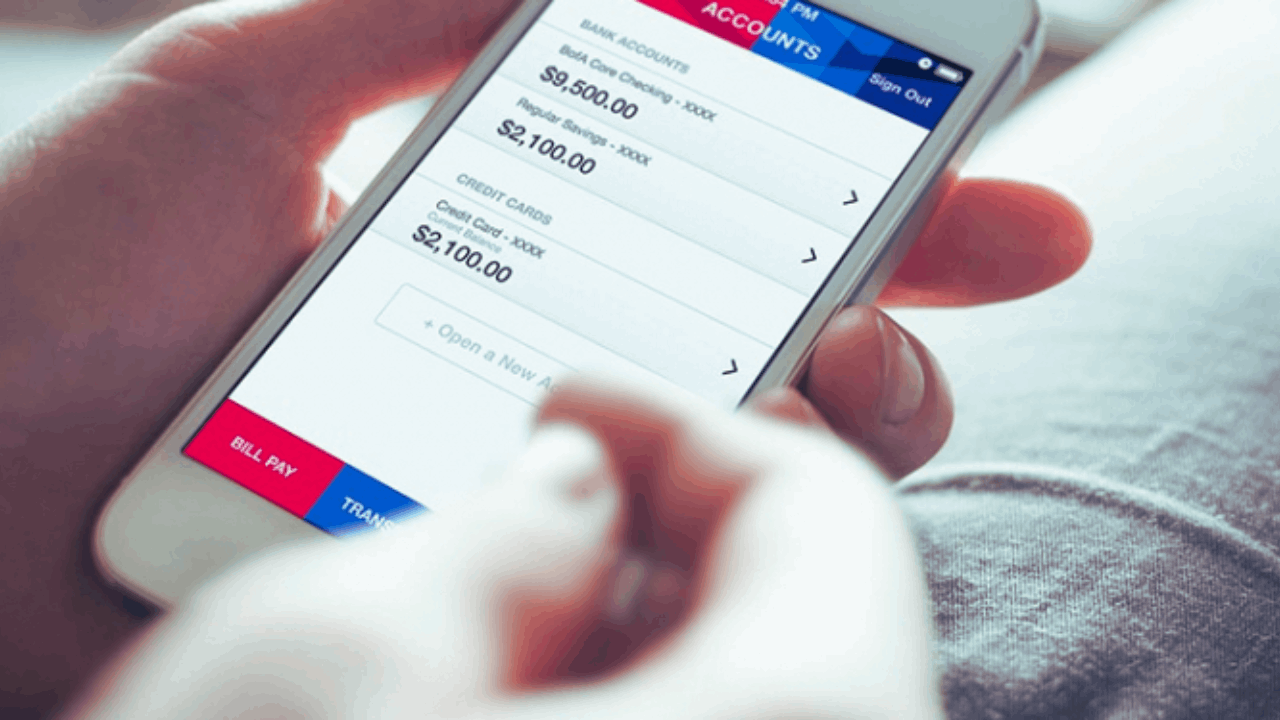 There are several ways for you to apply using the app.
Step 1
The first option is to log in to the app and tap "Products" at the top right corner of the screen.
You can try and search for the credit card that you want to apply for and see if it is available for application.
Step 2
Make sure that you have prepared the necessary information and documents such as your income tax return, government-issued ID, utility bills, and more before you apply.
Step 3
Fill out the application form with your personal details and upload the necessary documents.
Make sure you review all details including the terms and conditions before submitting the application.
Step 4
Once done, all you need to do is wait for a notification to see if you have been approved for the card.
The second option is to use the app's customer service and reach out to them to apply for the card.
What to Expect After Applying
The approval process can take some time and it normally will be a few days before they reach out to you with their decision.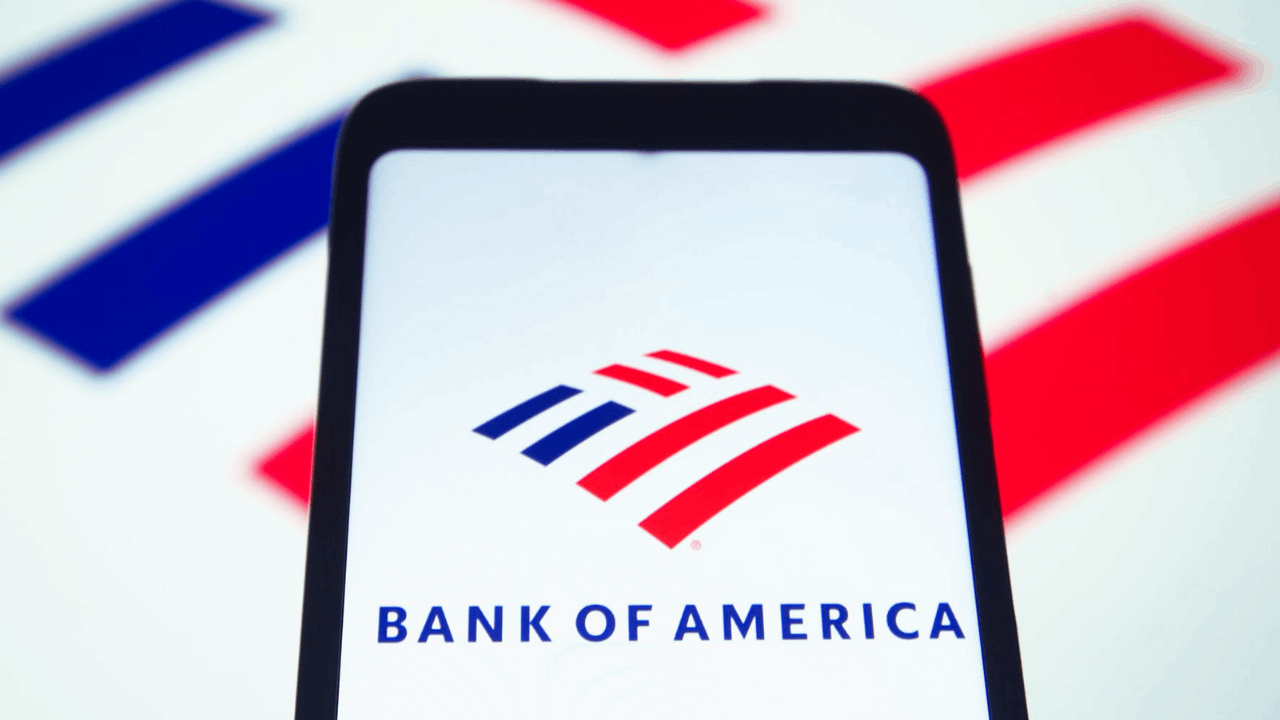 If you are approved, they will then mail the card to the address that you have stated on your application form.
You can also check for the status of your application through the app by contacting their customer support.
You can also call them at 00 1 315-724-4022 and receive an update on your application.
Managing Your Credit Card via the Mobile App
Once you receive your credit card, log in to your Bank of America mobile app so you can activate the card and link it to your account.
All you need to do is tap "Add", fill out the necessary details requested on the app, and then submit to create the account.
You should then receive a notification that the card has been activated and you can start using it for purchases.
Conclusion
The Bank of America mobile app offers a wide variety of features that help you get on top of your finances. You can use the mobile banking app to check your balance, pay your monthly dues, and even set up investments. There is a lot of value in using the Bank of America mobile app so download the app today and experience the difference!