Adobe developed PDF files as read-only documents initially, but now you can use Adobe PDF Printer to convert those documents and print off your PC. Usually, documents like application forms, manuals, scanned documents, and eBooks are in PDF format and can be opened in any operating system. The PDF format makes sure the layout stays the same.
While PDF is a read-only file type, it can also include hyperlinks, videos, interactive buttons, and more. Everything about Adobe PDF works just fine until you need to add Adobe PDF printer for Windows. It's a good thing, Windows 10 makes it easier than versions before.
If you're having a hard time accessing the PDF printer in Windows, you're going to want to check out our guide. There are third-party programs you can use like Adobe Acrobat to manually find the PDF printer driver. Make sure to follow the steps up next to make it work.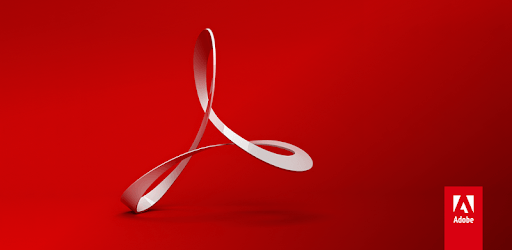 What Is Adobe PDF Printer?
In Windows 10, the Adobe PDF printer is a built-in default. However, older computers and laptops lack this software, which makes it harder to print files in PDF format. With that, you don't have an option but to download third-party programs to print the file. 
The Adobe PDF printer is a program designed to make it easier to edit, convert, and print PDF files. The most significant feature of this program is the ability to capture all of the information sent to the printer and instead of printing on paper, the information is created as a PDF file.
Ways To Add Adobe PDF As Printer in Windows
Adobe Acrobat is one useful program to download and add the PDF printer to your computer. The only downside is, Acrobat doesn't always work. You still need to repair the PDF printer installation every once in a while. This has been a huge issue for older computers.
Aside from the Adobe Acrobat, third-party programs like CutePDF Writer and doPDF work well. Installation of these programs is easy and you only need to follow the instructions on the screen. The last resort, if everything fails, is printing to an XPS file. You need to convert the file from XPS to PDF using an online conversion. This option is complicated but it works.
Access PDF Printer in Windows 10
As mentioned, the Adobe PDF printer is already built-in as standard for Windows 10. You can access the printer by clicking Print in a specific program then choose Microsoft Print to PDF from the pop-up options.
If the option isn't readily available on Windows 10, you can add the printer manually. This is how you're going to do it.
Go to Settings from the Start menu.
Find Devices and Add a Printer or Scanner.
Windows will attempt to find a printer. If thePDF printer can't be found, choose Add a Local Printer or network printer.
Choose the file from the drop-down menu.
Use the existing port and Click Next.
Choose Microsoft from the manufacturer and select Microsoft Print to PDF.
Click Next and choose Use the Current Driver. Accept Default option.
Tap Next again to install the printer.
You can now choose the PDF printer as an option in Print.
Repair Adobe Acrobat Installation 
If the Adobe Acrobat seems to be the problem, you can repair the program. Troubleshoot by going to Help > Repair Adobe Acrobat Installation. This will do the trick and you can already print PDF through the PDF printer.
Use Other Third-Party Programs
Don't have Adobe Acrobat on your computer? You can add the PDF printer using a third-party program like CutePDF and doPDF. Install the programs as standard and follow the instructions to use the PDF printer for Windows.
For CutePDF, follow these steps.
Select the file in any application.
Go to File then Print.
Choose CutePDF Writer as the printer in the Print dialog box.
Click Print.
Enter the new file name for the PDF and save it on the desired location.
For doPDF, here's what you can do.
Open the PDF file.
Click File then Print.
Select doPDF from the Printers list.
Click Print and choose the location for the PDF file.
Conclusion
Adobe PDF printer driver is a useful software to create, edit, and print PDF documents using the Acrobat program. Follow the steps mentioned above to install or add Adobe PDF printer to your personal computer.
Last updated on November 18th, 2022 at 06:04 pm