The Internet has not only affected the retail and the entertainment industry but also the way that people learn about recent happenings in the world. Today, it is much more popular to read an online article than turn on a television and watch a news anchor present the latest information.
With that in mind, we weren't surprised to find a plethora of news apps available on the market. The biggest challenge here was to find those that are objective.
Next, we will be presenting a few Android-compatible apps that we found to be quite reliable. Let's get started!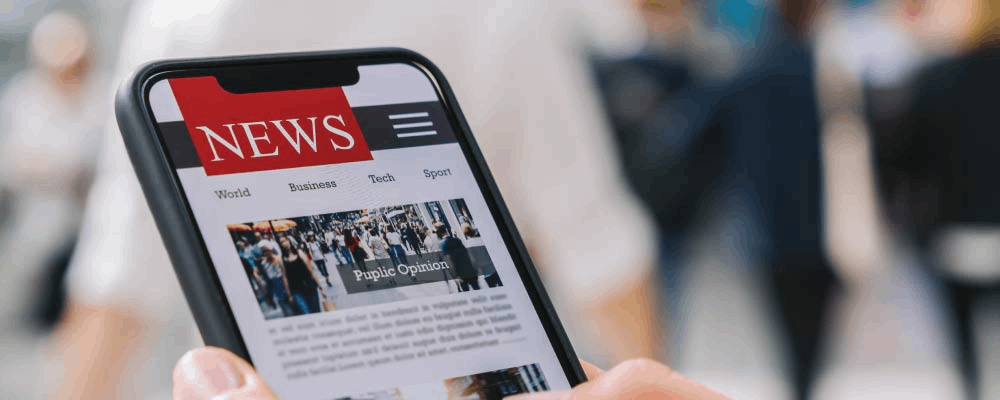 What Is AP News About?
Our main idea was to find a news app that wasn't founded by an individual station. The Associated Press sources their information from more than a hundred different channels, which is the main reason why we consider this app to be trustworthy.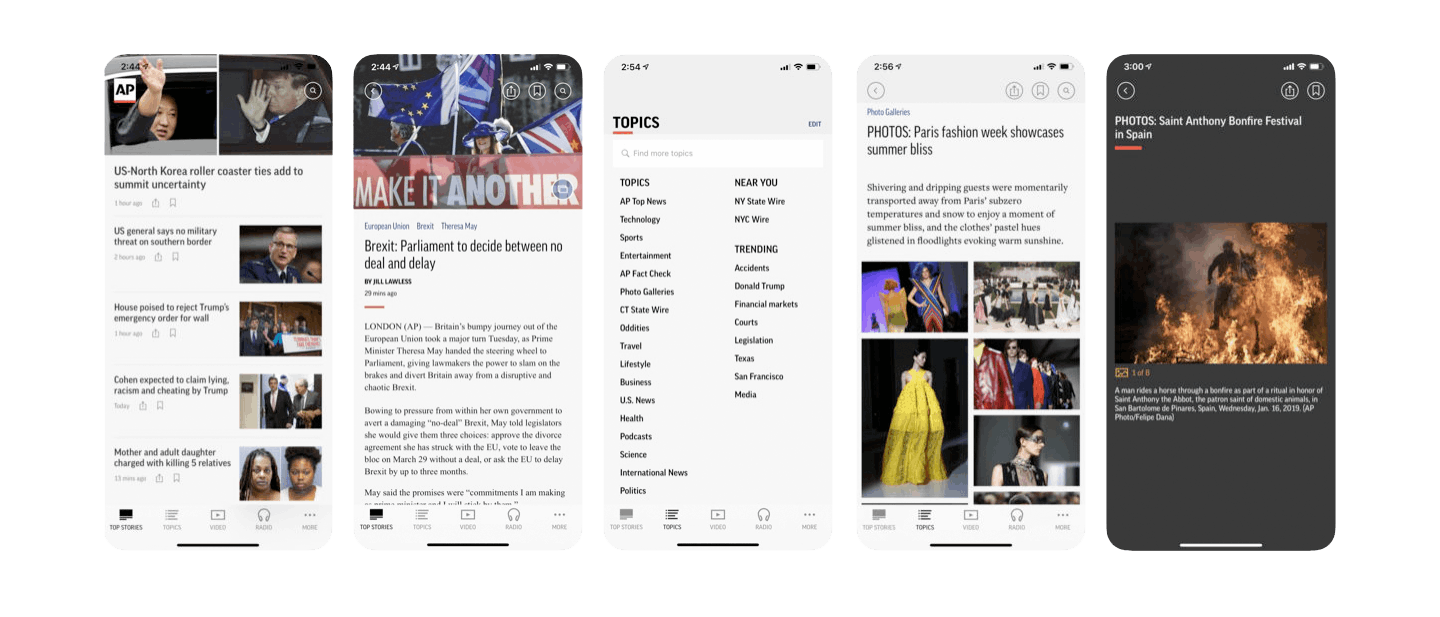 One of the coolest features of this app has to be the user-friendly interface. There are designated columns depending on what you are looking for – sports, entertainment, lifestyle, and even politics. Most importantly, the app is incredibly easy to navigate.
Comes In a Few Different Languages
Through our research, we found that most news apps offer information in English only. On the other hand, there is also a Spanish version for the AP News app, which is one of the main reasons why it stands among the top few options.
How To Use AP News
When it comes to a news app, there isn't a lot of theory on how to use it. First of all, open the Google Play Store and install the AP News app. As expected, there isn't any kind of monthly/annual subscription, and it comes 100% free of charge.

This particular app requires around 13MB of memory space, which isn't a lot considering what you get. We were also quite surprised that older versions of Android phones can run this innovative app (Android 5.0 and above).
Comes With Ads
You won't have to pay anything when using the AP News app, but we did find the ads to be a bit overwhelming. On the other hand, such a move is completely understandable given the fact that the developers and the news channel have to earn an income.
What Is Feedly About?
If you are someone who enjoys learning news from a variety of sources, then an RSS reader such as Feedly can go a long way. We had a lot of fun going through more than 40 million feeds while selecting the articles and blogs that we found to be interesting.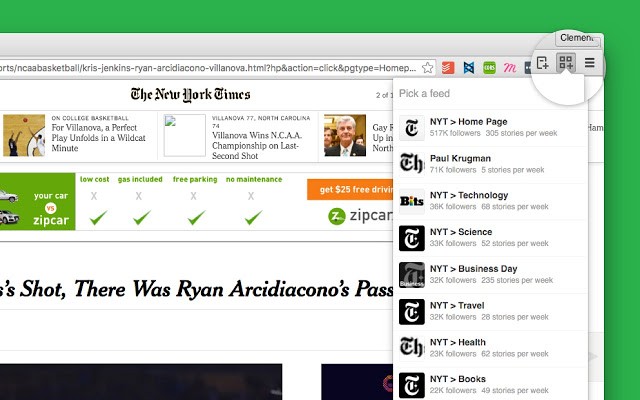 Apart from the fact that it is linked with hundreds of different news channels and websites, it is also integrated with Pinterest, Linkedin, Facebook, and Twitter. Whether you are a businessman or just a news enthusiast, this app is worth trying out.
Intuitive RSS Reader
Feedly covers almost any sphere from entertainment and lifestyle to politics and health, and that is mostly due to its innovative RSS Reader. This is something that we had a lot of fun with, as no matter what topic we typed in, there was a variety of suggested articles.
How To Use Feedly
Much like the previous news app, the first step is to download Feedly from the Google Play Store. Once you have done that, use the search box to go through the available articles/blogs and find what you are looking for.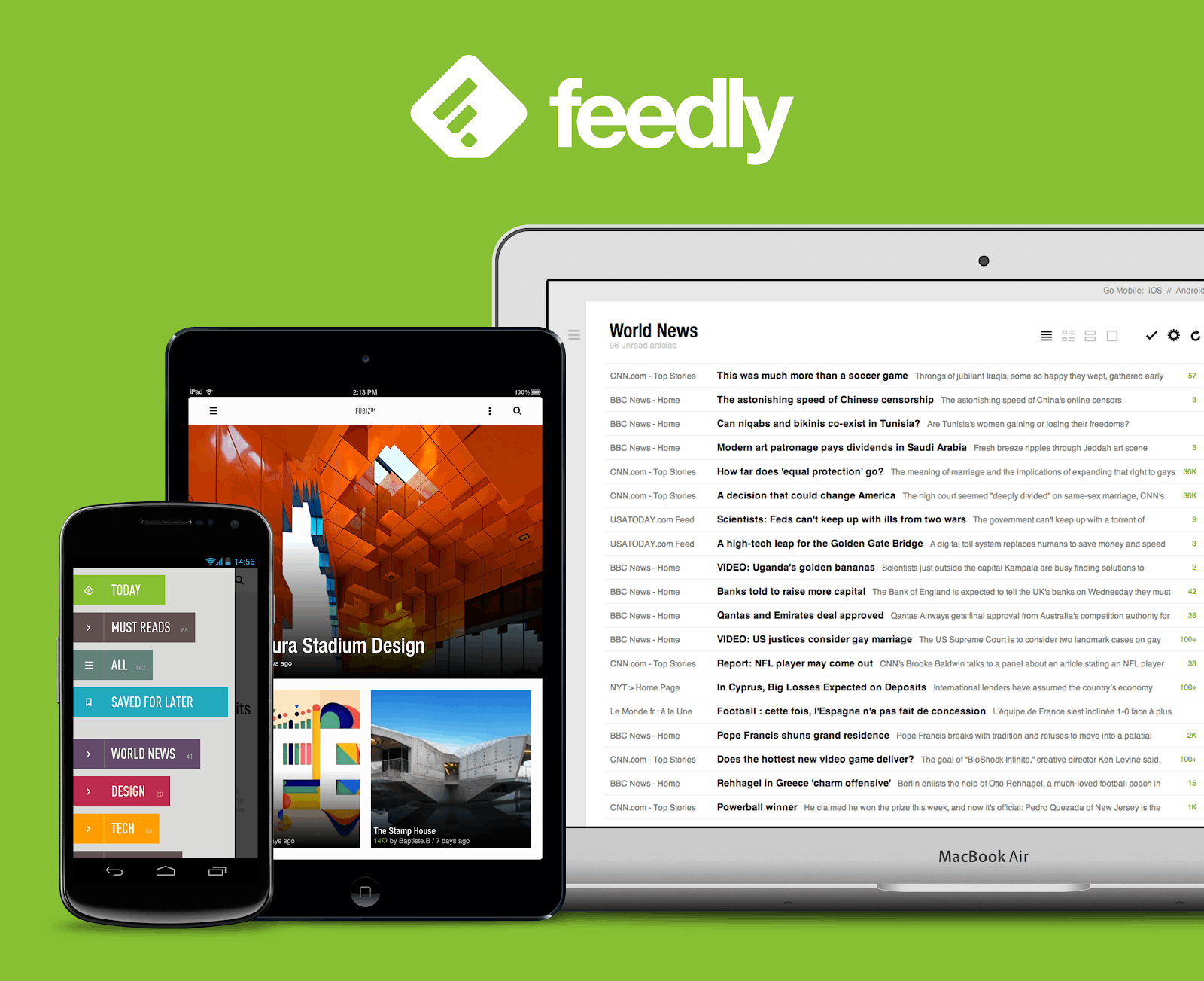 This news app is available for any Android smartphone/tablet that is above the 5.1 version. Additionally, there is a live browser version in case you are more of a desktop computer user.
Premium Subscription
The basic package is free, but there are four other paid options starting as low as $6 per month. These plans offer more features and no ads. If you are on a tight budget, you can still keep up with worldwide news as long as you are patient with the ads.
What Is Flipboard About?
Similar to the app above, Flipboard comes with a designated RSS feed. After a couple of test sessions, we managed to combine our favorite news sources and sites in search of the most relevant information. The custom-friendly feed and UI is something that definitely makes this app a great choice.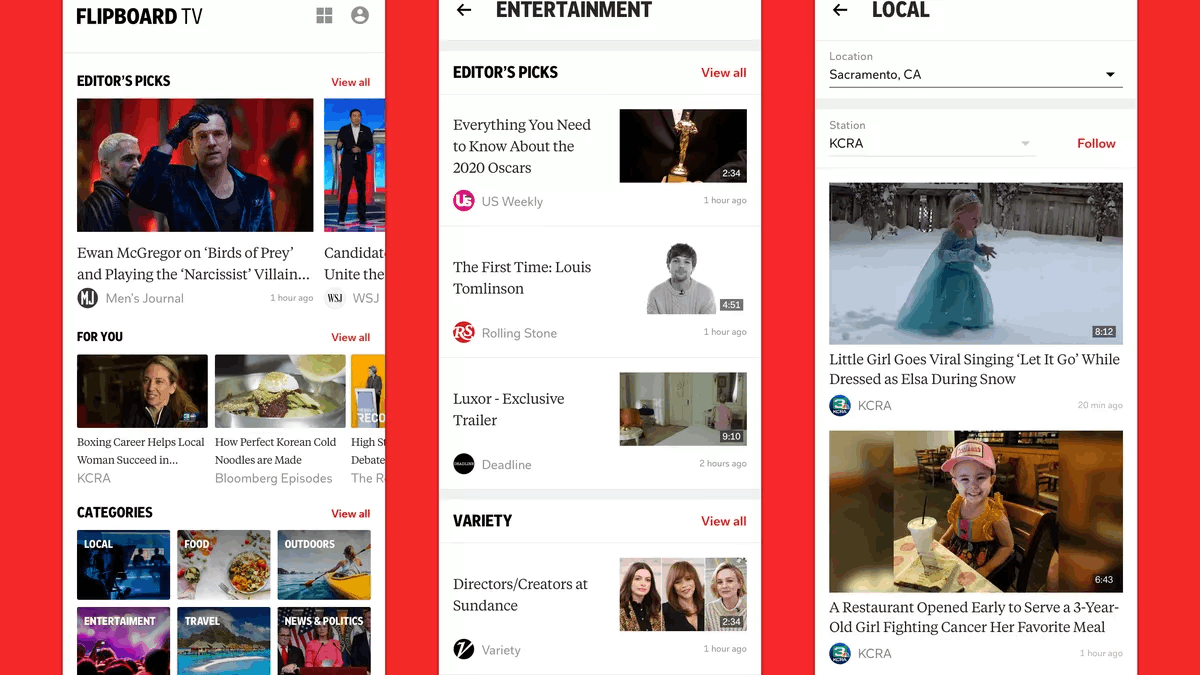 The major highlight has to be the so-called smart magazine, as you can organize the app according to your interest and have it automatically recommend articles from a designated sphere. This includes sports, entertainment, politics, travel, home, lifestyle, wellness, and even food/cooking.
Flipboard TV
With the latest version, Flipboard has released a TV feature that gives you the opportunity to enjoy content from 20+ channels and individual producers completely free of charge.
How To Use Flipboard TV
To be honest, the look of a digital magazine impressed us the most. When it comes to the memory space that Flipboard asks for, it depends on the Android version that you are using. Keep in mind that anything above 5.1 is supported.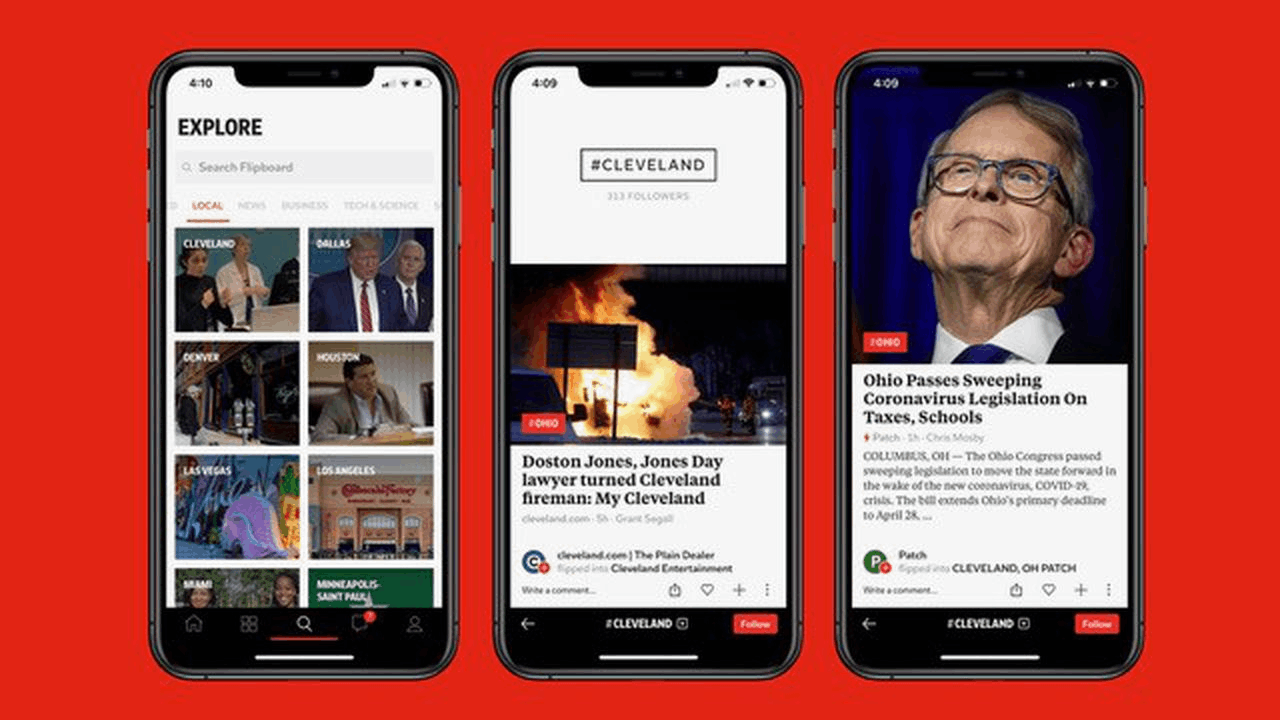 To download it, you should open the Google Play Store, where you will find this news app for free. There is no monthly subscription, and you won't have to bother with creating an account.
Room For Improvement
Yes, the interface that Flipboard offers is user-friendly and to be respected. Still, when it comes to the recommended news sector, there is a lot of room for improvement. From what we found, there is a lot of apparent bias, so you are much better off creating your own feed.
What Is Inoreader About?
We know that there are a number of you who would like to get your hands on objective news but simply don't have the time to create a customized feed. This is why an app such as Inoreader is something that you should definitely consider.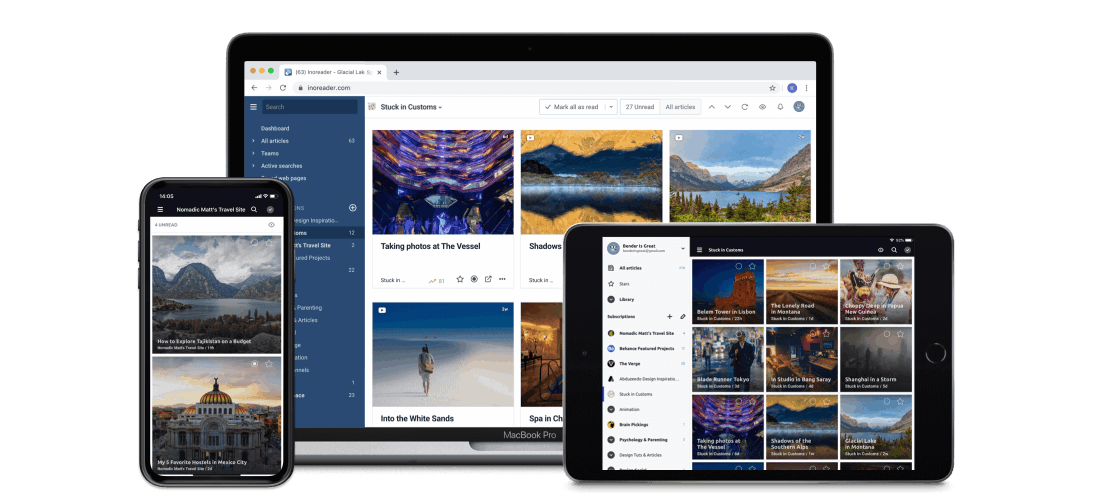 While it isn't as versatile as Feedly, the concept is very similar. There are 28 pre-set topics, which is quite good to get you started. It also offers a day and night reading mode for added comfort.
Third-Party Tools
One of the best features has to be the ability to save articles to Dropbox, Evernote, or OneNote. Additionally, you can also bookmark the news that you are interested in and read those later.
How To Use Inoreader
This app is incredibly simple to use. Once you have downloaded/installed it through the Google Play Store, you will have the freedom to create your thematic folders and subscribe to your topics of interest. It also provides an intuitive search box.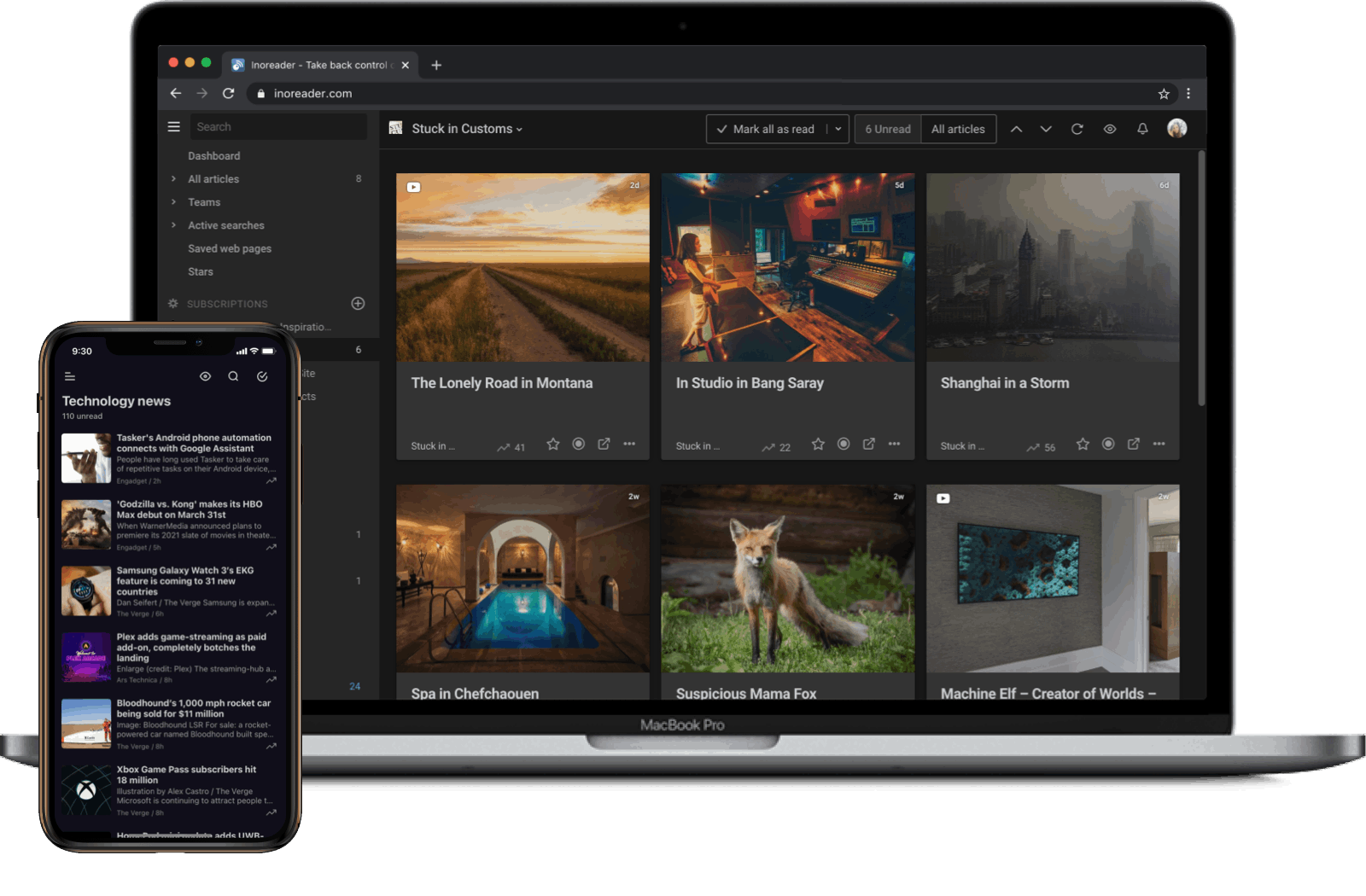 This app requires very little memory space, only taking up 12MB of space overall. In terms of the devices that this app is compatible with, we found that Android smartphones/tablets above version 4.0 can efficiently run it. Also, there is a web version of Inoreader for computer enthusiasts.
Pro Plan
If you want to go a step further, paying the annual subscription price of $49.99 may not be such a bad idea. You can get features such as active/global search and push notifications, and you can have all the articles synced and translated even when you are offline.
What Is Microsoft News About?
You probably aren't surprised to find a Microsoft app on our list. Highlighted by a professional curating team, the news channels and sites that it is integrated with are why we consider this app to be a reliable source of worldwide information (more than 3,000 brands).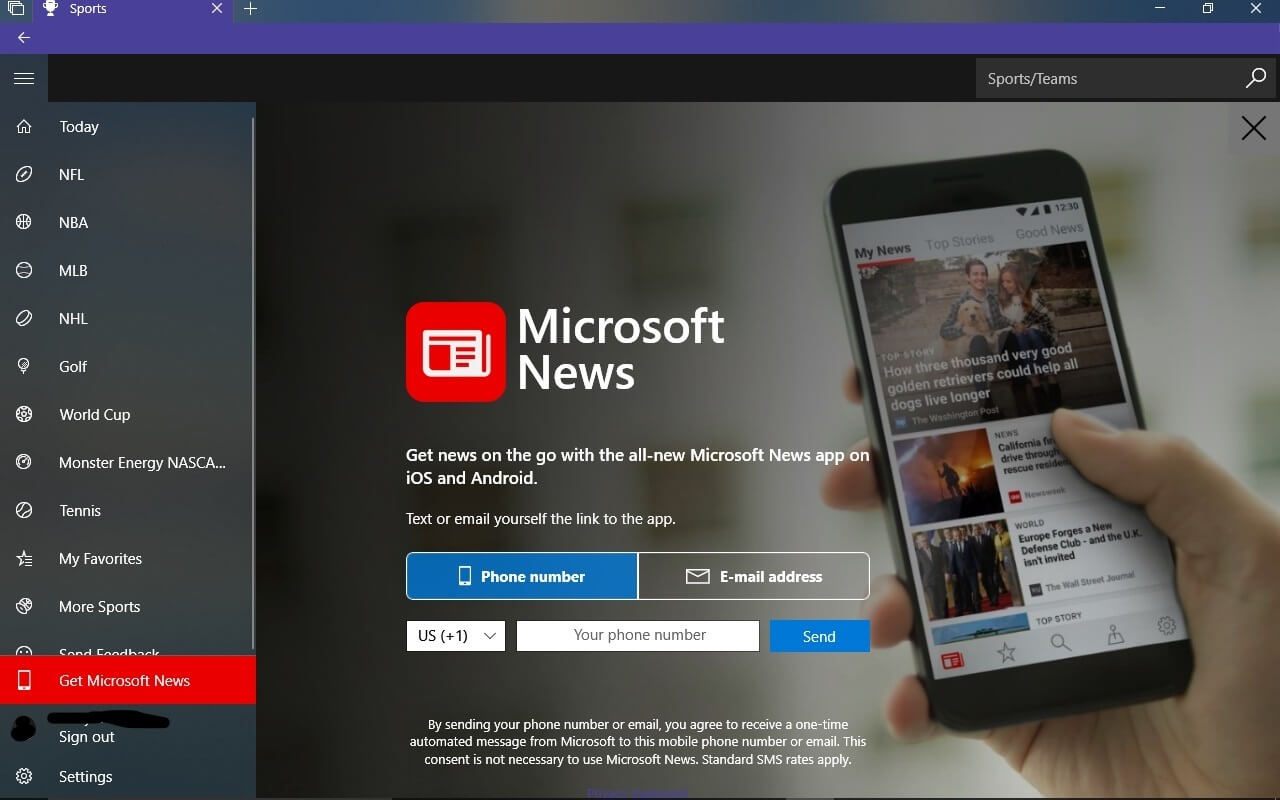 There is both a live web and a mobile version, so you will be able to synchronize your preferences. The topics that you choose will determine the news that pops up in your feed, and what we found is that the curators do a good job of optimization in this area.
Multiple Features
Apart from the intuitive user interface, Microsoft News offers more than just news sources from 20 different countries. There is also a light/dark reading mode, as well as push notifications that will inform you whenever a relevant article has been posted.
How To Use Microsoft News
It is safe to say that the computerized algorithm is the main highlight of this app. To install it, you will want to open the Google Play Store and download Microsoft News free of charge.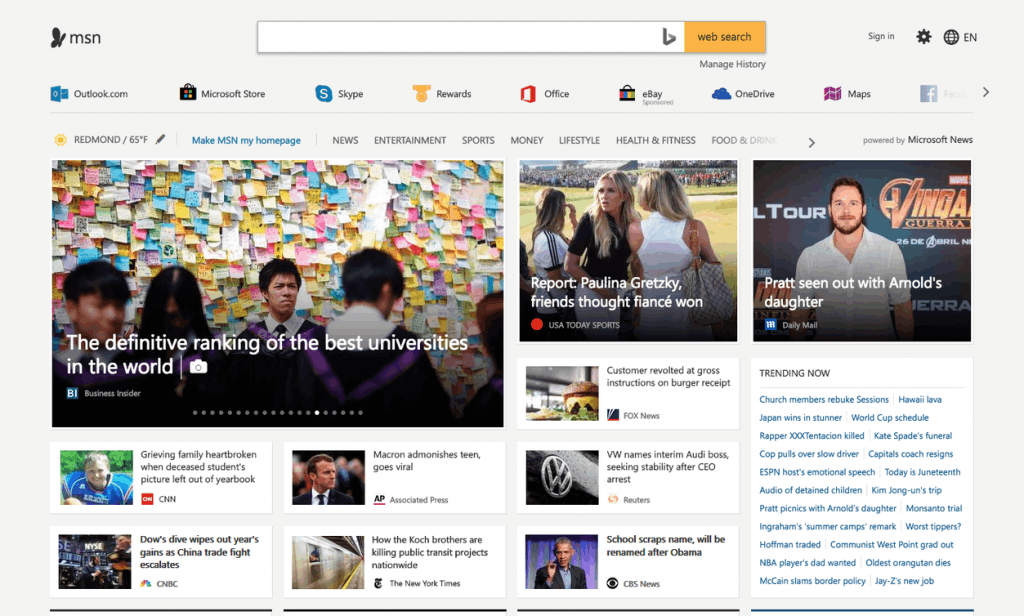 The developers suggest that the size of the app depends on the smartphone or tablet that you are using. That being said, we found that it works with older Android versions starting from 5.1 and above.
What Is the Price?
This impressive news aggregator doesn't cost you anything. In fact, there isn't a monthly subscription whatsoever, as you are getting all the features free of charge and without too many annoying ads.
Summary
Doing our research, we were quite happy with the fact that there are several options for objective news apps.
With that in mind, it is your turn to choose your favorite, create a custom feed, and update us on your experience!
Last updated on December 28th, 2022 at 06:32 pm