Football is one of the most-watched sports in the world, with millions upon millions of fans tuning in every day to see how their favorite teams and players are performing.
It is an incredible sport to watch, and football is amazing in its ability to both bring people together and push them apart.
Unfortunately, not every sports broadcasting TV channel features your favorite teams, and it's up to you to resort to using other means to get your fill of football content. So, we've collected some of the best apps out there to watch football. Read on for more.
ThopTV SPorts
ThopTV Sports will ensure that you never miss a millisecond of football programming. The app hosts literally thousands of challenges, both free and premium, which you are able to stream without spending a cent on a subscription or account.
You'll be able to watch live sports, shows, movies, and more, all through the app.
ThopTV hosts live TV channels from the UK, US, France, India, Germany, the Middle East, and Canada, as well as a number of other European countries.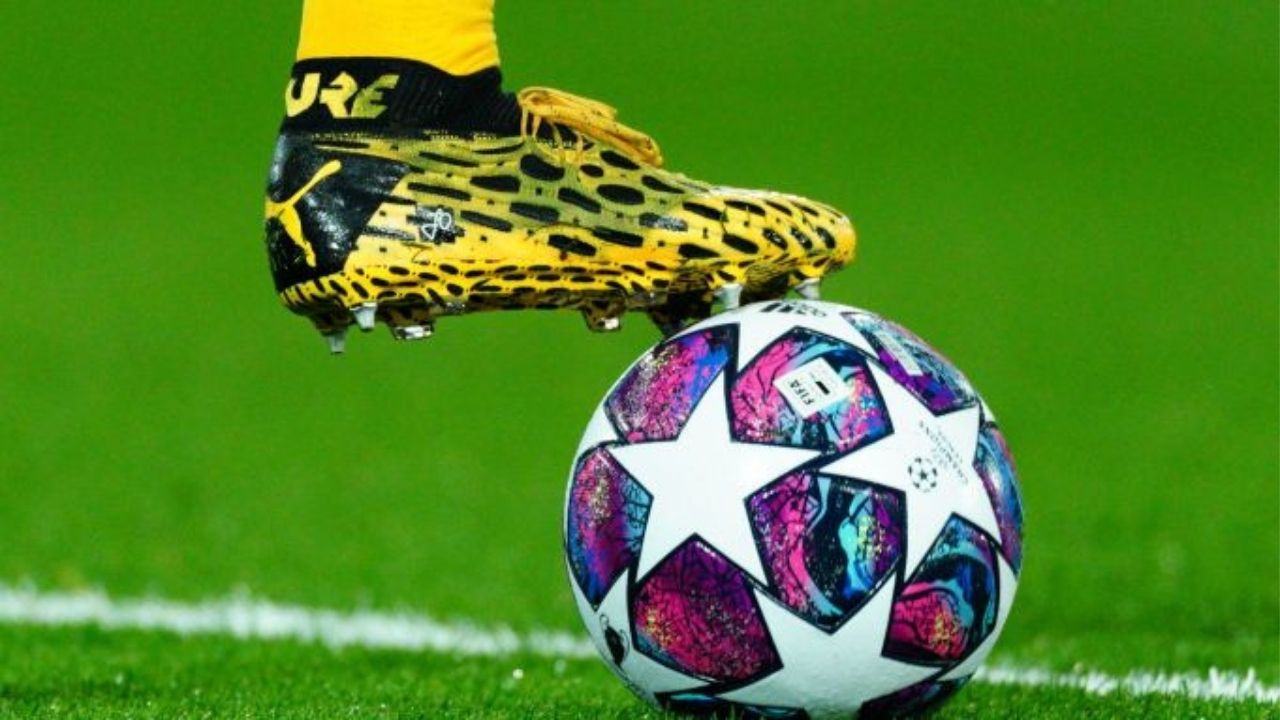 You can access all of the general entertainment and live sports channels from around the world, all through one streamlined app.
Mobdro
Mobdro is the most popular live television app for Android-powered smartphones. It's the perfect one-stop destination for watching live TV, and everything in the app is categorized into various genres, like Music, Sports, Tech, Gaming, Anime, and more.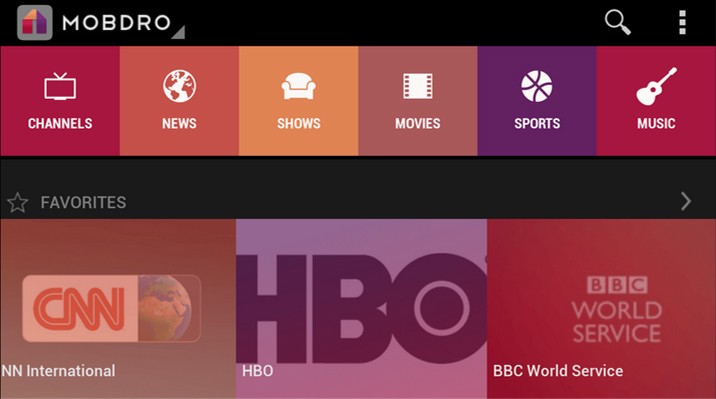 You'll also be able to watch and download some of your favorite TV shows.  In addition, you can watch your favorite shows and sports networks in over 10 languages from more than 30 countries around the globe.
This provides you with plenty of content to keep yourself busy, and the app's interface is very streamlined and user-friendly.
Sony LIV
Sony LIV is the ultimate sports app, allowing you to watch live games from all sports through the app. The best part about the app is that it does not require you to purchase a subscription – all you need to do is download the app, and you'll be able to stream your favorite sports, live.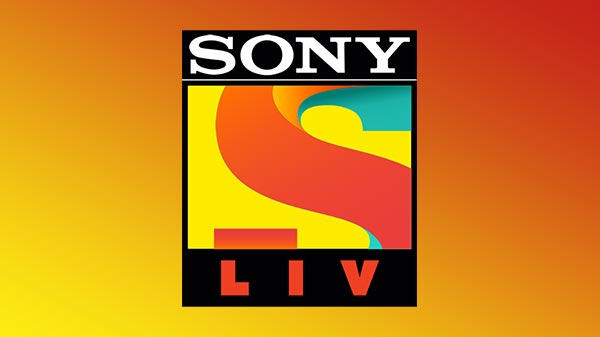 Unfortunately, there's a catch. If you do choose not to purchase a subscription, you're only going to be able to watch your streams with a delay of 5 minutes.
However, this isn't a deal-breaker, especially when you consider just how much content the app offers and the quality at which it provides.
beIN Sports Connect
This is one of the most powerful sports streaming and viewing apps out there, providing you with popular live sports broadcasts from leagues, as well as related videos, news feeds, scores, highlights, standings, and more.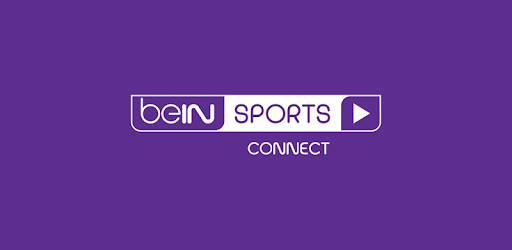 You're also able to log in with your TV provider and watch beIN Sports-exclusive live events. The original programming on the app can be viewed in both English and Spanish, and with it, you'll be able to access all of the networks and channels under beIN Sports.
Since beIN has rights to a lot of popular sports programming, you'll never be short of something to watch.
AOS TV
AOS TV is a live, free streaming app that gives you access to television channels for free from any Android-powered device you own.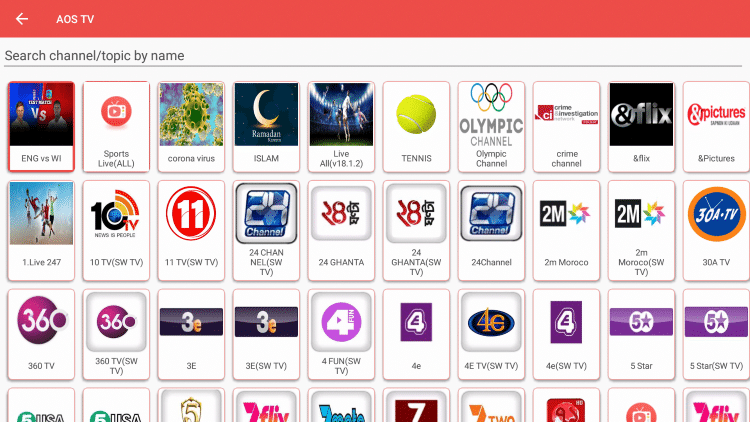 The app boasts more than 1,000 channels, and the interface is extremely simple, with a streamlined search function to help you find what you want.
You are able to watch live television from the US, UK, Europe, India, Australia, South America, Canada, and more. You'll also be able to stream sports live from around the world. This is one of the most convenient apps out there for football fans on the go.
Live NetTV
Live NetTV is another extremely popular sports streaming app and provides services not only for watching your favorite sporting channels but your favorite shows and movies as well, making this a great all-around streaming app.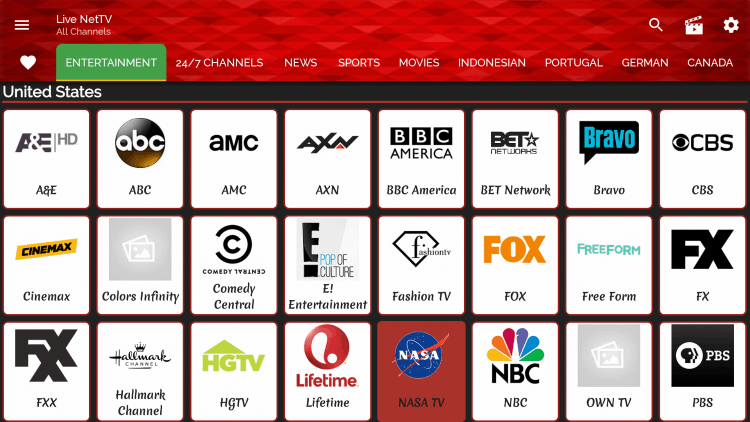 Of course, it's primary focus is on sporting content, so we recommend it to all the sports fans out there. The app hosts over 700 channels from a number of nations, including the US, UK, countries in the Middle East, Iran, India, Turkey, Pakistan, and more.
The interface is very sleek and clean, and all of the app's content is organized neatly into various genres for ease of access.
Show Sports TV
Show Sports TV is a streaming app dedicated to sports and lets you watch all of your favorite football matches and highlights while you're on the move. There are a number of tailored channels that come from around the world, so you'll be able to find the perfect channel for you.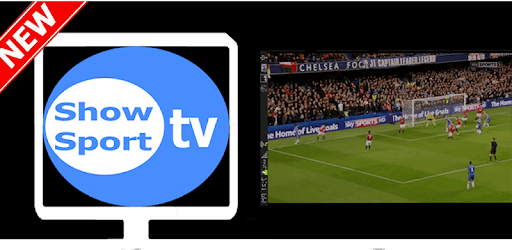 We highly recommend this app to any sports lovers, as it runs with a minimum buffer and supports HD quality streaming if your internet connection allows it. What makes this app unique is its chat feature, which will enable you to share your thoughts on your favorite games with other viewers.
Hotstar
If you're a major fan of Indian content, then Disney's Hotstar is your best option. The app provides you with plenty of sports programming, but, like Sony LIV, you'll have to watch it with a 5-minute delay if you choose to abstain from the subscription. The same goes for live streams.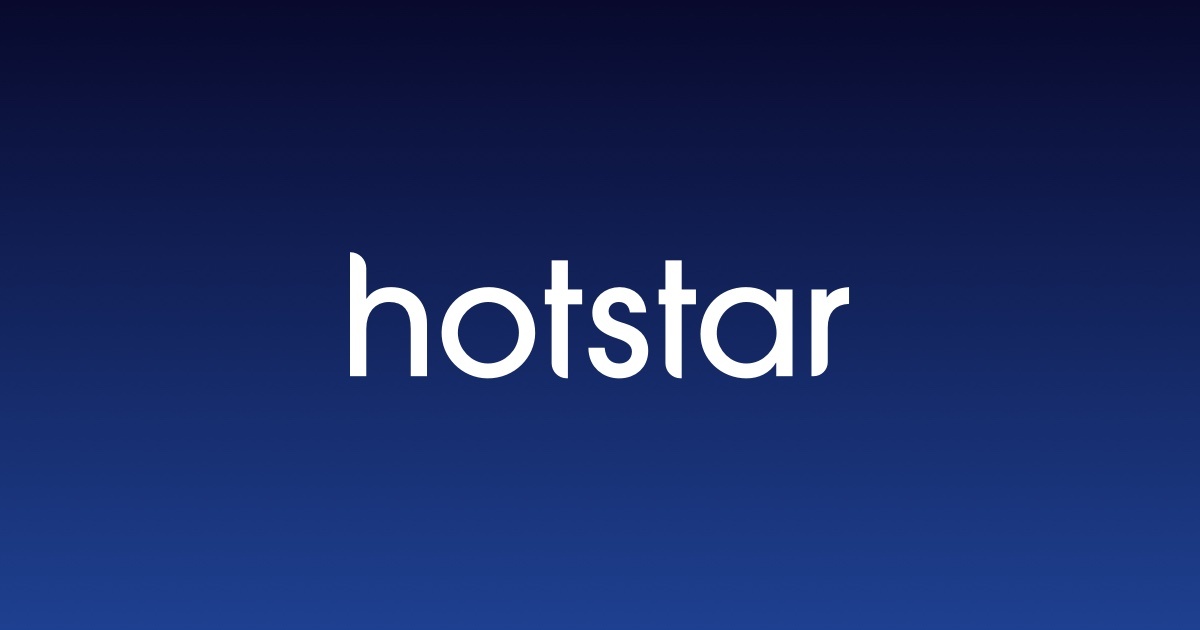 Not only does the online platform feature plenty of sporting content, but it also hosts a library of soap operas, Indian dramas, TV shows, and movies, which makes it a great all-around streaming app for all of your favorite Indian programming.
DAZN
DAZN is a video streaming service that is based on a subscription model. The sports streaming platform provides you with on-demand and live sporting events from a number of areas and properties, so you'll be able to find exactly the football content you want to watch.

The app is available in Germany, Austria, Japan, Canada, Switzerland, Italy, the United States, Brazil, and Spain. It possesses the digital rights for all major sporting events that are broadcast in Germany, Austria, Japan, Switzerland, and Canada.
Kodi Sports Repo
In itself, Kodi Sports Repo is not a live streaming app but is rather a media center to which you can add a number of file repositories and enjoy free movies, TV shows, music, and sports programming.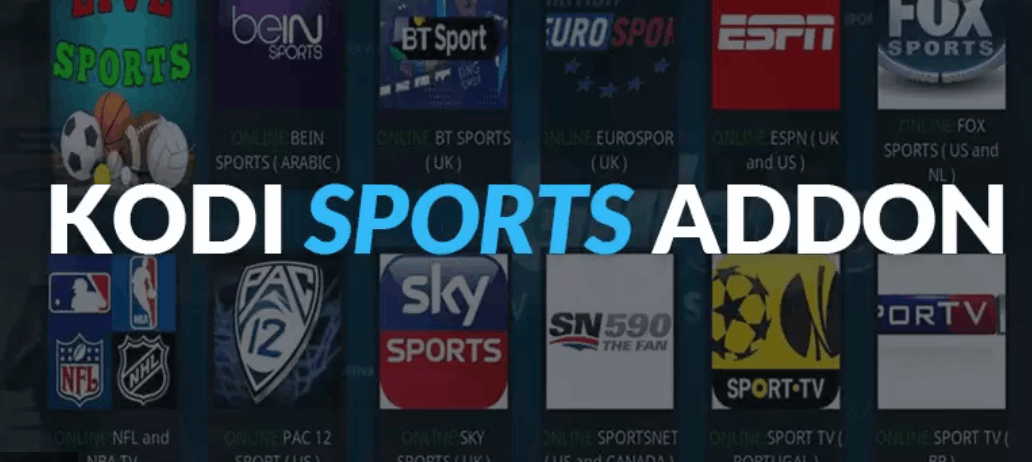 You can install various sports add-ons, line Joker Sport, Supremacy Sport, Sport 365 Live, and more, to customize your viewing experience.
Kodi also makes a number of their own add-ons to make installation as easy as possible. However, we highly recommend looking up some of the most popular sporting add-ons for the app so that you can create your own personalized sports-viewing experience.
Fubo TV
Many sports lovers have sworn by Fubo TV for quite some time now. It is one of the most popular sports apps out there, and for good reason – the app mainly focuses on live sports, but it has a variety of other channels as well.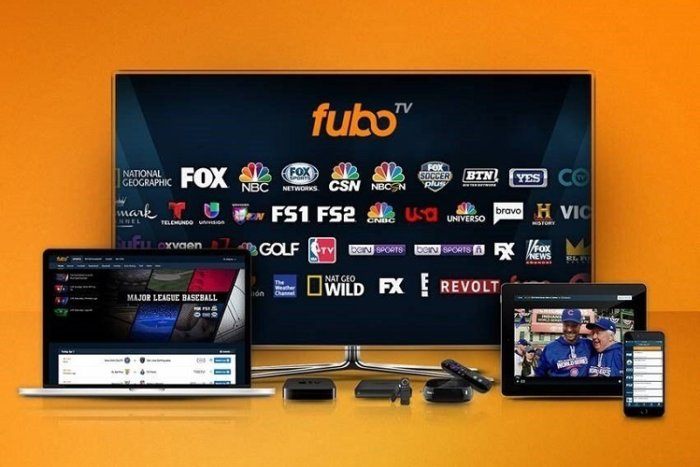 Other channels that the app hosts include channels for news, TV shows, movies, and more. You can download the app from the App Store, and you can also use its streaming service from the web if you don't feel like watching from your phone.
YouTube TV
YouTube TV is an over-the-top content streaming service that is based on subscriptions and is available in the US. It includes many popular TV channels, like CBS, ABC, NBC, and more. The service provides you with Cloud DVR, but without any of the storage limits that come with DVR.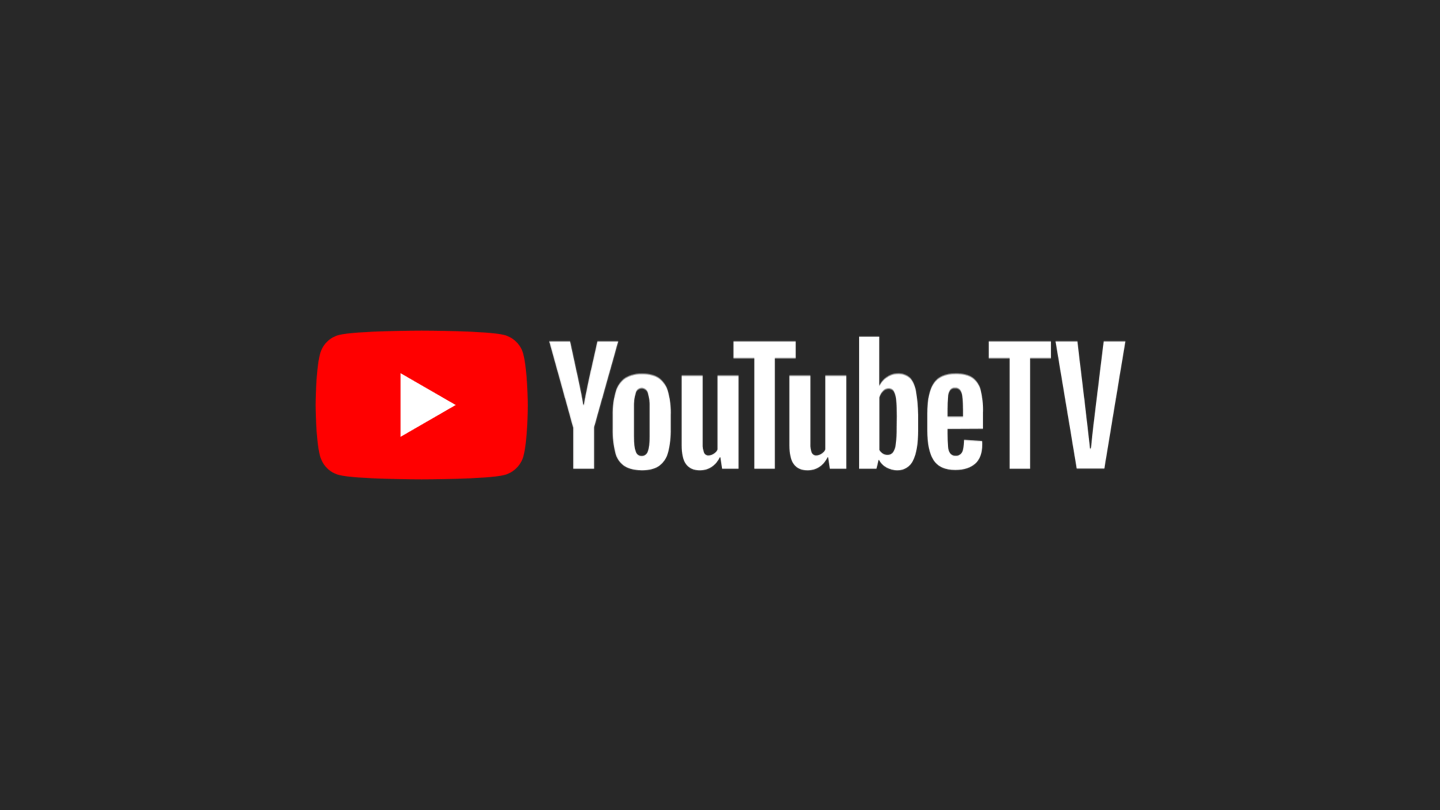 The app provides you with over 60 channels that can be viewed in the United States, and you are able to stream the channels directly through your phone, or through an Apple TV, without the need for a cable network.
You'll be able to access the best content provided in the US through the app.
Now TV
This app, like the previous one, is based on subscriptions and is an internet TV service for the UK, Italy, and Ireland. Sky plc. owns the app, meaning that it has access to all of the live sports, TV channels, and programming that is offered by Sky Network.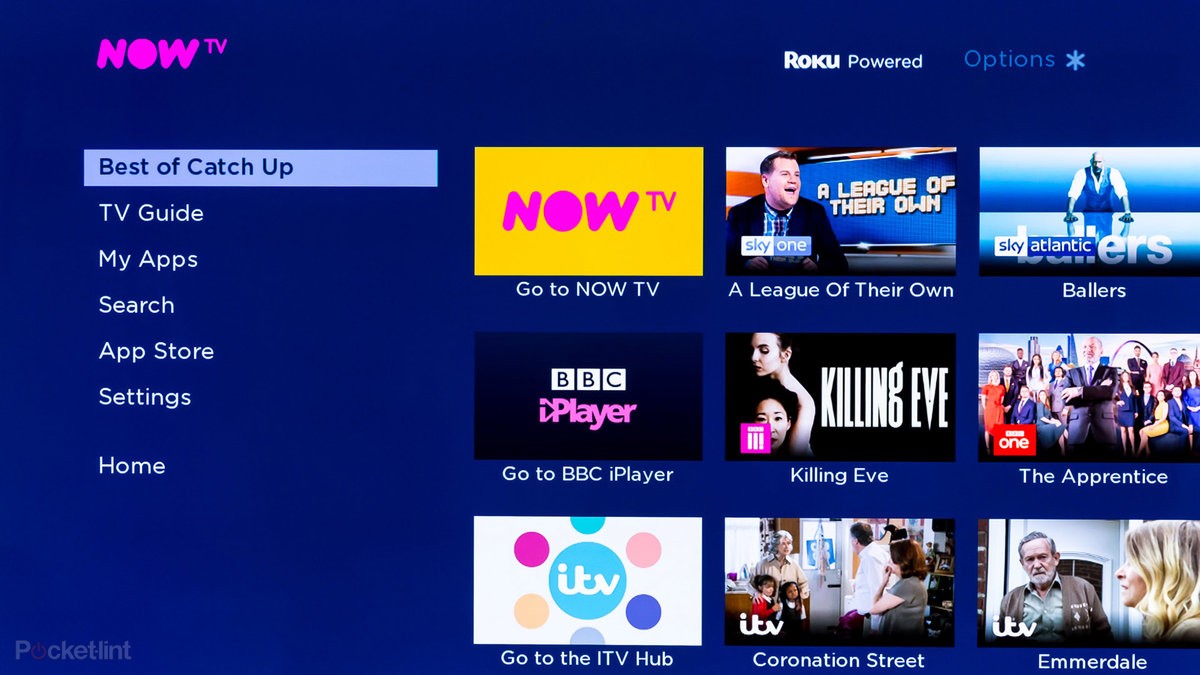 Now TV is a paid service, but you can take advantage of the two-week free trial to determine whether or not this app is for you. You'll be able to access up to 10 sporting channels, which is generally more than enough to find any football content your heart desires.
ESPN
ESPN is the standalone sports streaming app for nearly all of the major sporting channels in the world. The company owns broadcasting rights to many programs, so you will receive thousands of live events when you purchase your ESPN subscription.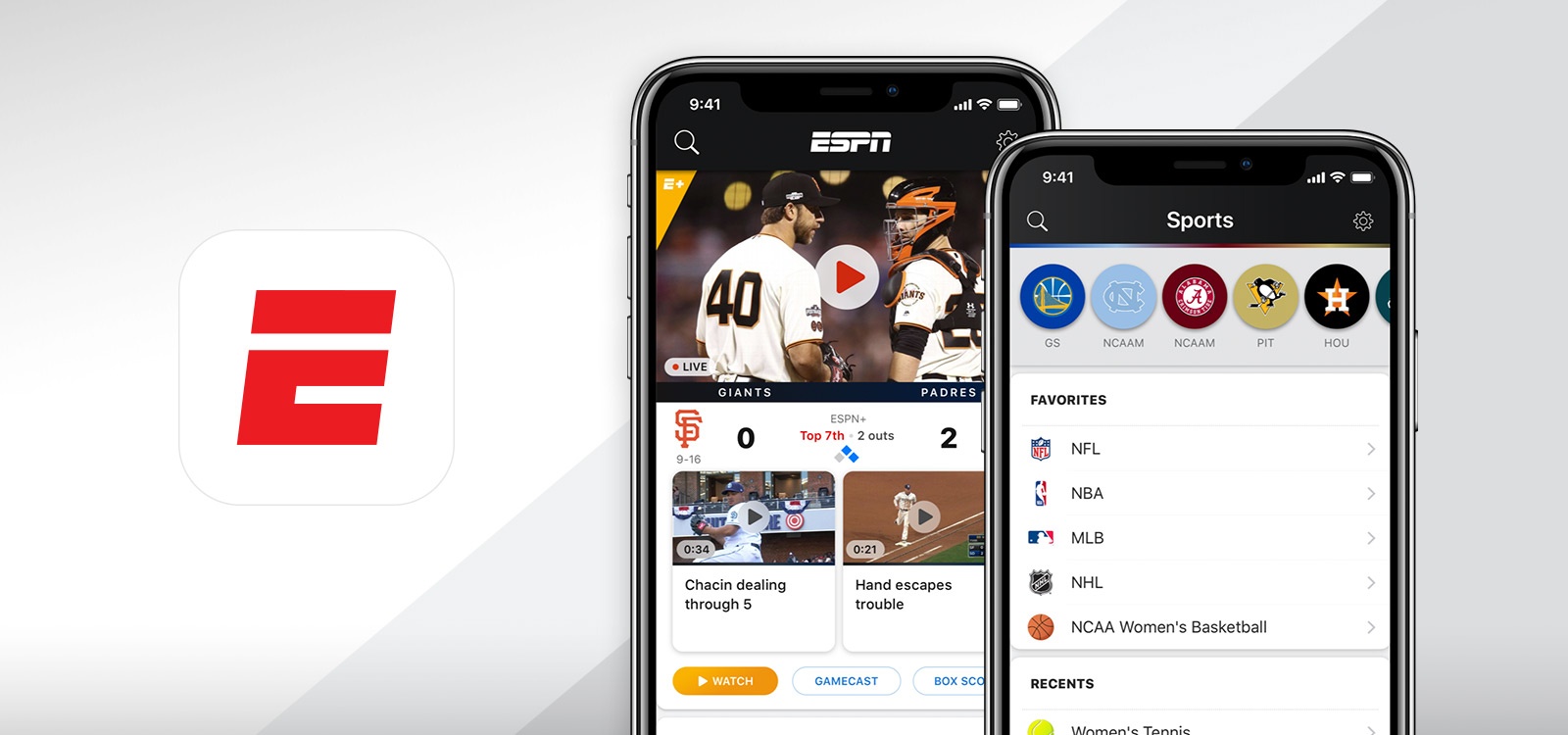 The app's interface is streamlined and user-friendly, so even if you are the most technophobic person on the planet, you'll find that streaming your favorite sports networks through ESPN is a breeze.
Playing sports is a great way to keep fit, and watching sport is a fun way to get your kids interested in different options. But you need to make sure you know how to create a healthy relationship between your children and technology.
Fox Sports GO
With this app, you will be able to view live shows and sports streams from the Fox sports network. The app is extremely simple to use, and you'll be able to find your favorite shows and channels in no time.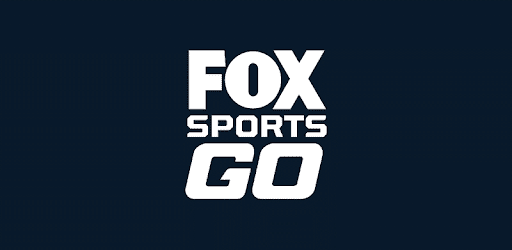 The app makes things easy, and watching your favorite channels has never been simpler. All you need to do is sign in using your TV provider credentials – downloading the apps won't cost you a penny.
Spanish version: Descubre aplicaciones para ver fútbol en línea en el móvil
Last updated on May 23rd, 2023 at 09:25 pm