There are many sporting events happening simultaneously around the world. It is a constant struggle for sports fans to find where to watch these games, especially when they are always on the go. Fortunately, there are now several sports streaming apps best for watching games.
Sports fans can get the thrill of these games live through the screen of their phones. Check below some of the best sports streaming apps available out there. Learn about the features of the sports streaming apps, what sports they cover, and how to download them.
Amazon Prime Video
Beaming as one of the emerging streaming service applications, Amazon Prime Video expands its content by adding sports channels in its library. Fans of Thursday Night Football should not worry about missing out on the matches as Amazon Prime Video stream this so that they can cheer for their favorite NFL teams even on their phones.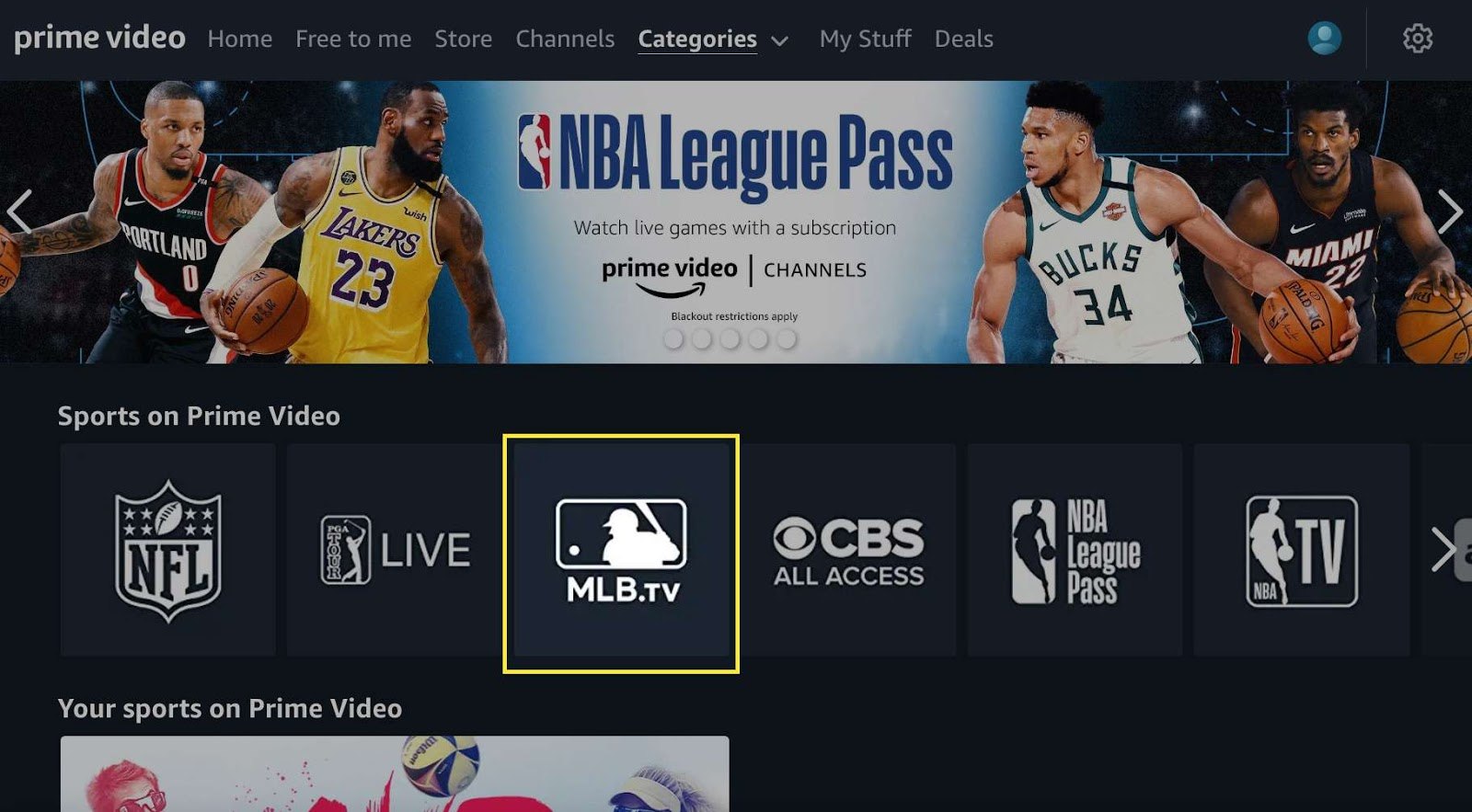 Interestingly, a subscription on Amazon Prime Video entails an NBA League Pass, which lets the fans enjoy access to the live games of the NBA and replay them if they want. The app also streams WNBA matches, PGA Tour Live, and others, but some require additional access fees.
Amazon Prime Video offers "All or Nothing," which sports fans love as it provides a closer look at different sports teams in the form of documentary series. People can install Amazon Prime Video on their phones through Google Play Store or iOS App Store for free. The subscription rate is $8.99 per month.
DAZN
For those looking for comprehensive content for fighting sports, DAZN is for you. It covers almost all the live matches and replays of the fight matches. A pay-per-view scheme is common for fight matches, so fans shell out money every time they want to watch a fight or a game.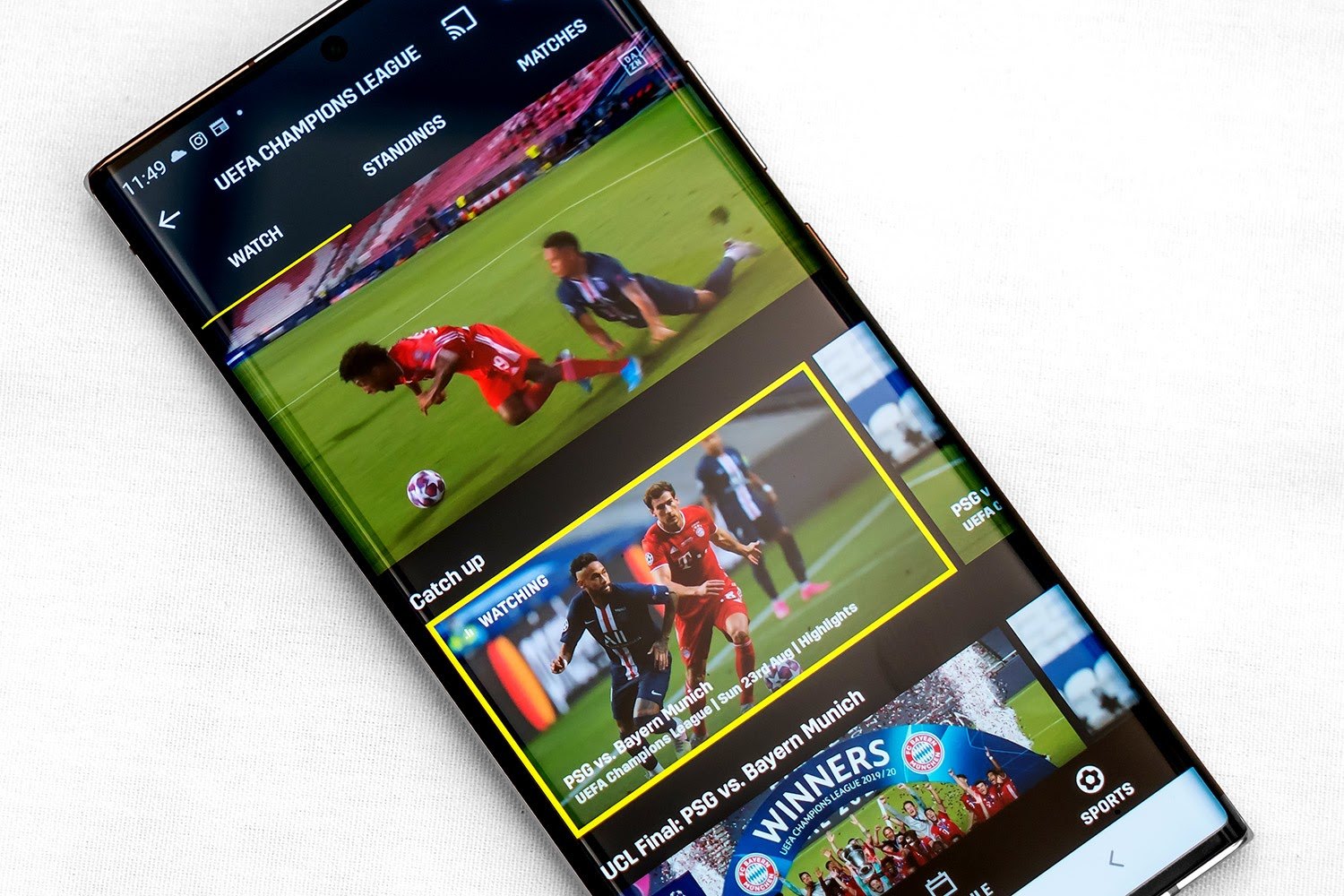 With DAZN, sports fans do not need to pay for every match as the subscription on the app covers them all already. They can watch boxing matches from promoters like Golden Boy Promotions, Matchroom Boxing, GGG Promotions, and World Boxing Super Series. For MMA, there are Bellator, Combate Americas, and KSW.
With the recent updates on the app, DAZN now offers MLB commentaries, NBL, NBA, and NHL games. Fans can download DAZN on either Google Play Store or iOS App Store. Although installing is free, users must subscribe to the $19.99 per month to watch the matches live.
ESPN
ESPN, one of the most popular sports broadcasting networks, is also available on mobile devices. Fans can download it on App Store only by searching "ESPN: Live Sports & Scores." It boasts itself as one of the largest sports streaming apps because of the content it has.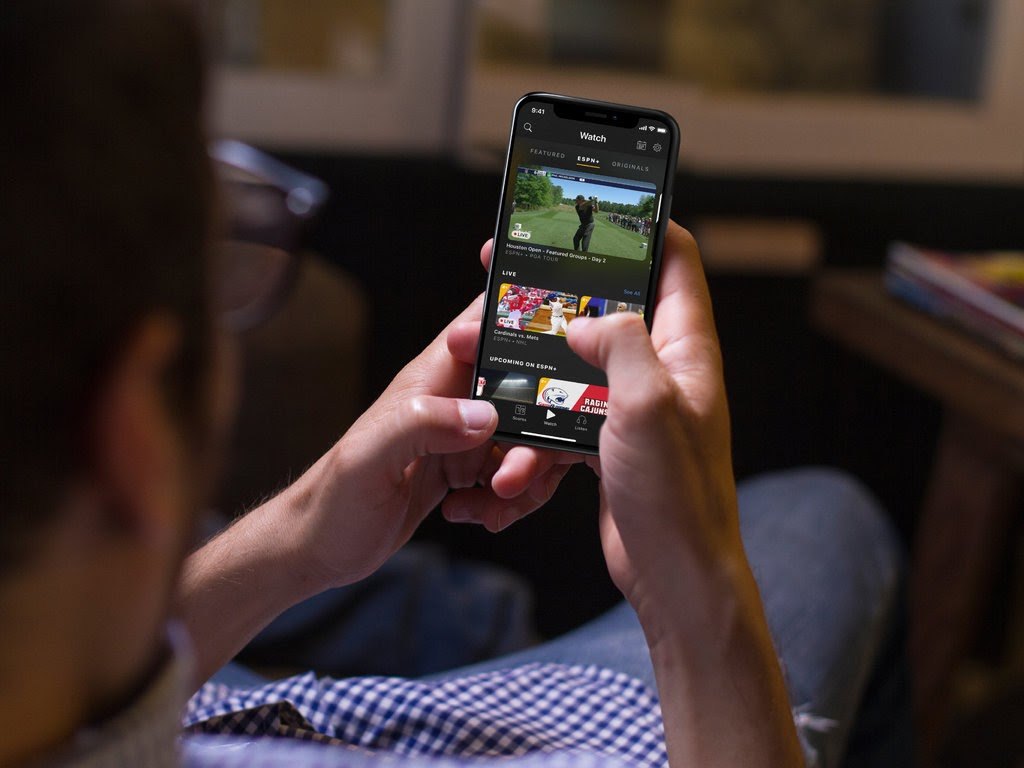 Sports fans will not be surprised that they can find live matches on these leagues and tournaments: Monday Night Football of NFL, NBA, MLB, The Masters (Golf), UEFA and MLS (Soccer), Wimbledon, US Open, Australian Open (Tennis), eSports, and other ESPN sports shows.
The ESPN app is even the national or local college tournaments on various sports like basketball, volleyball, softball, and many more app. Users can access the app's content if a subscription costs $5.99 when billed monthly or $59.99 annually.
FOX Sports
One of the most trusted sports channels, FOX Sports, has launched its mobile app so that more fans can be updated with the recent happenings in the world of sports. The experience on FOX Sports is highly customized as users can enjoy the "For You" feature wherein they can follow stories and games of their favorite players, teams, and leagues.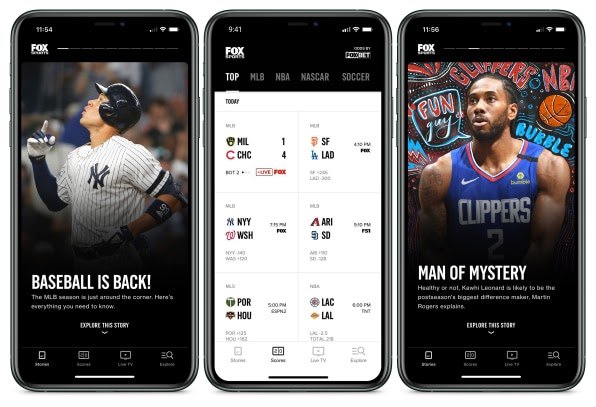 FOX Sports offers comprehensive sports content with the recent games in major or local leagues. There are multimedia analyses of these games done by experts and well-known analysts of the sport. Users can stream the live television on the app to watch the game as shown on their tv.
Moreover, FOX Sports provides real-time scores of the games for the sports fans to check their team's standing in the game. There are so many other features that FOX Sports offer to its users. Fans can install FOX Sports on iOS App Store for free, but there must be an existing tv subscription.
fuboTV
The fuboTV offers a vast library of sports content to the users with available 100+ live channels for streaming. Users can access these channels on the app without cable. Name almost all local and international sports channels fuboTV has it like ABC, CBS, FOX, ESPN, CBS Sports, FS1, NBA TV, NFL Network, Telemundo, Golf Channel, Olympic Channel, and many more.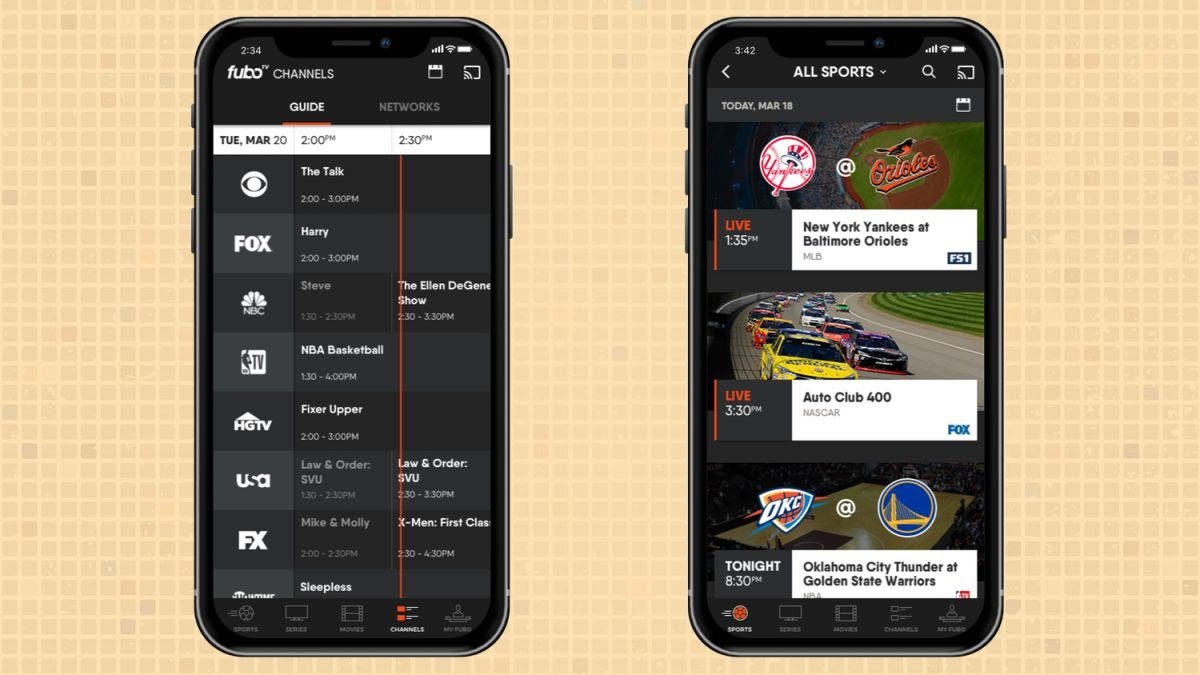 For live coverage of the sports, fuboTV got the users covered. They can enjoy 4k quality displays during the live stream from these leagues: MLB, NBA, NCAA, NFL, PGA, FIFA, Olympics, and a lot more. One of the app's best features covers all local, national, and international soccer games live.
fuboTV also offers Cloud DVR Space for replays across devices. Sports fans should not miss out on the fantastic services of fuboTV as they can download it on both Google Play Store and iOS App Store. Like other sports streaming apps, users must pay the subscription fee that is $64.99 per month.
Hulu
Hulu does not only stream movies and television series as they expanded with sports content as well. Thus, sports fans can't miss out on Hulu if they want to keep themselves updated with the major leagues. The Hulu app streams several big broadcasting networks and other sports-specific cable channels.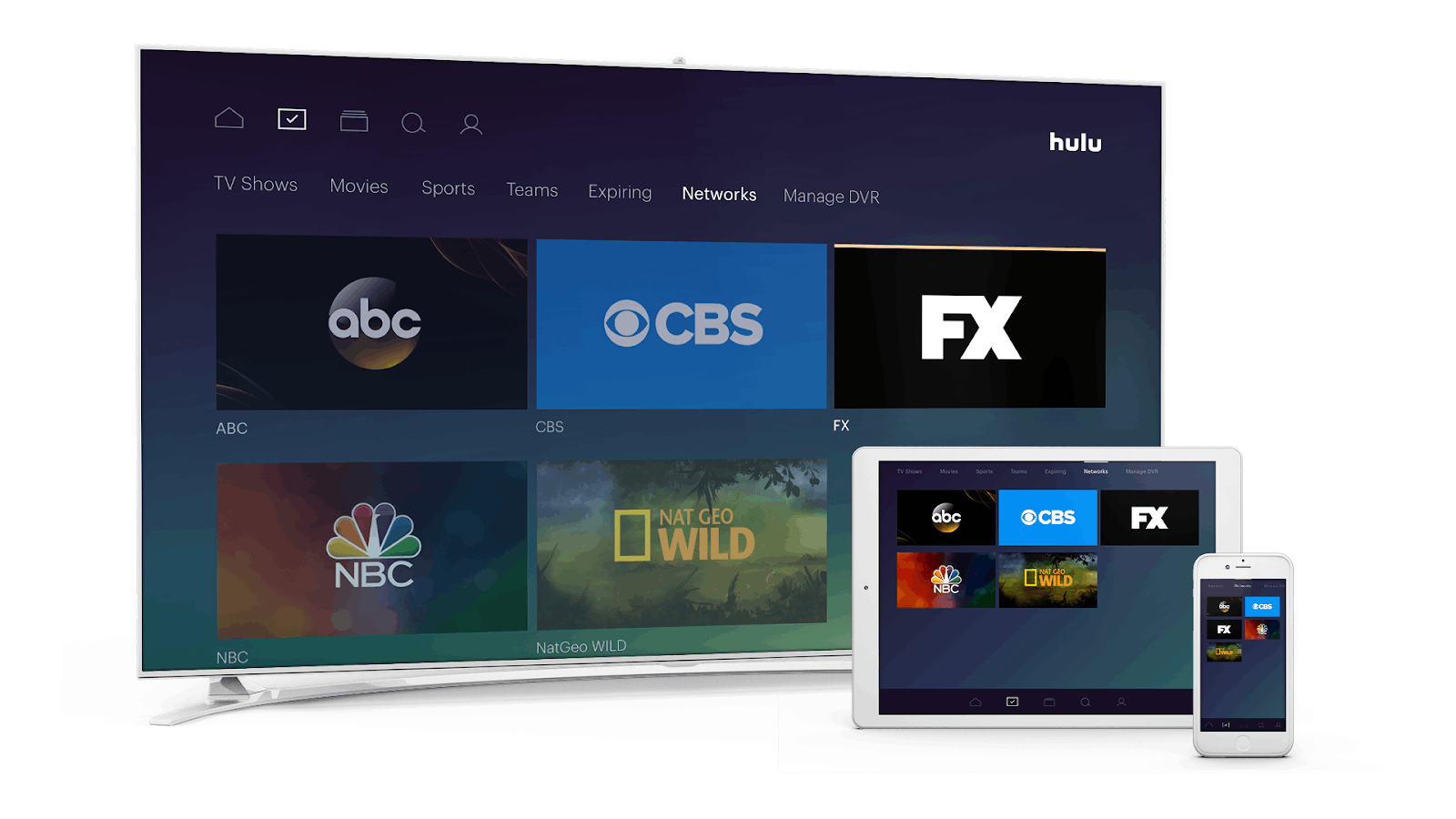 Fans will surely love to watch the games on live television on these networks: CBS Sports Network, ESPN, FS1, FS2, Golf Channel, NBC Sports Network, etc. At present, Hulu is still working to forge partnerships with other networks to expand the content in the app, like the NFL Network and NFL RedZone.
For international sports coverage, users must pay an additional fee that varies depending on the international channel. The Hulu app is free to download on both Google Play Store and iOS App Store. Users can enjoy more app features as they pay for the subscription that costs $64.99 per month.
Locast
For Americans who are looking for a cheap streaming service app, Locust may be a great option. They can subscribe to the app for only $5 per month, which they can access some of the sports channels like ABC, CBS, FOX, and NBC channels.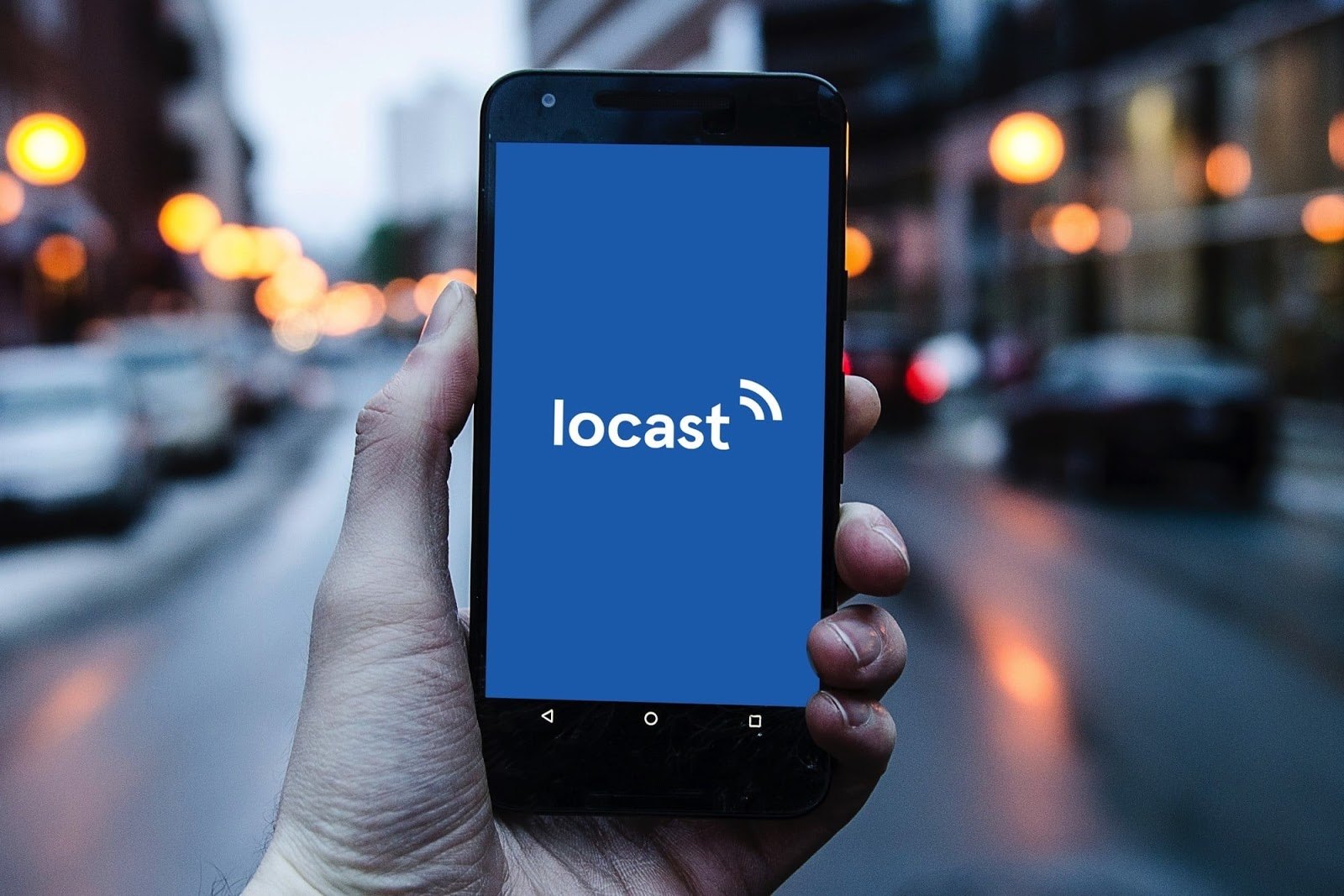 Fans can enjoy live matches of MLB, NHL, PGA Tour, and NASCAR. The Locast app offers live streaming of the championship matches of the other major leagues as well. Moreover, users can have access to PBS, Telemundo, and Univision.
The Locast app is free to download on both Google Play Store and iOS App Store.
Paramount+
Even though Paramount+ is known for being a streaming app for movies and television shows, it has a great library of sports content. Users can access the local CBS network to watch live games like the NFL, PGA Tour, and NCAA March Madness.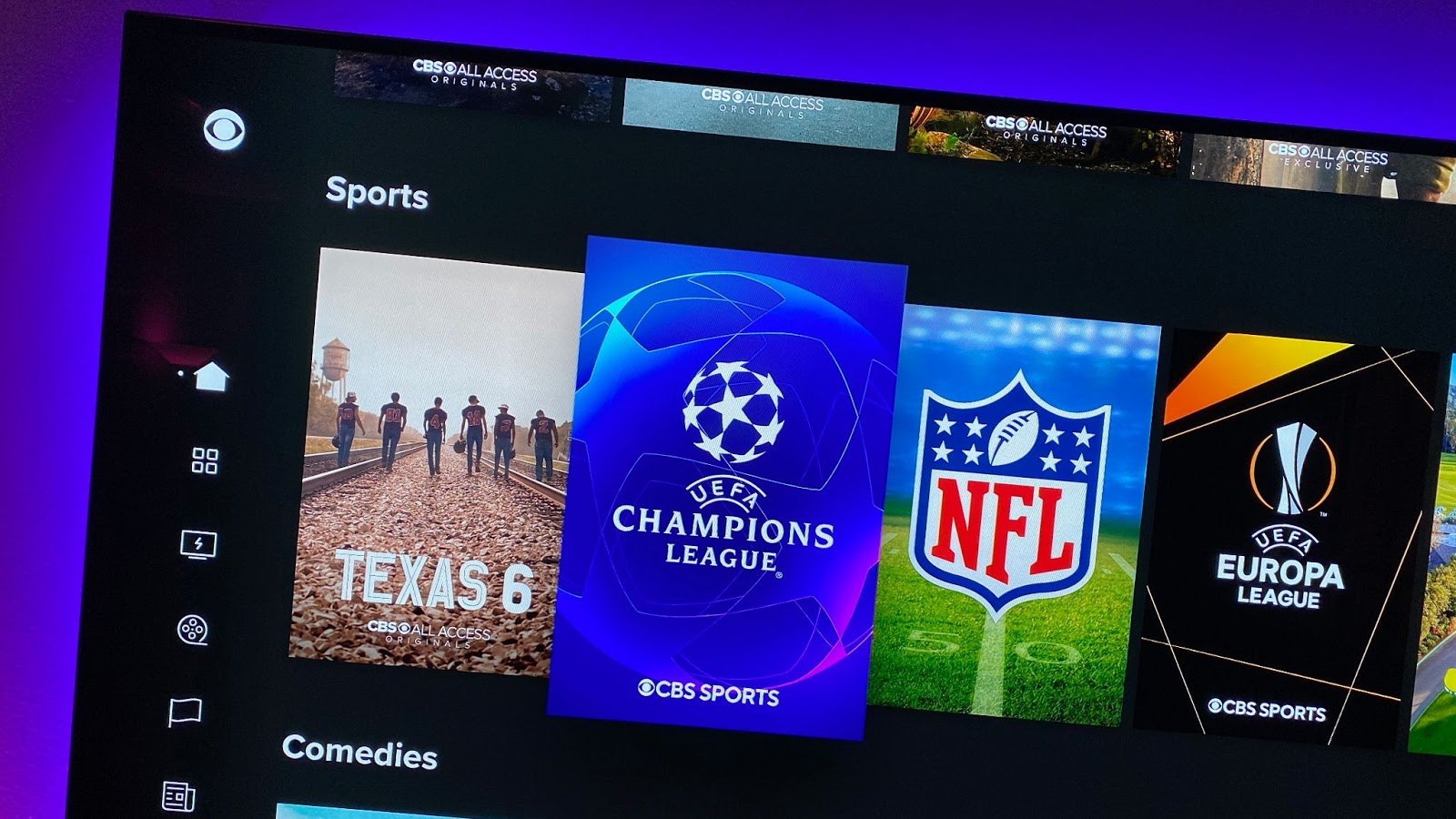 Paramount+ also has coverage of national and international soccer matches. User can follow their favorite soccer teams on the following soccer leagues: UEFA Champions League, UEFA Europa League, UEFA Europa Conference League, National Women's Soccer League, Liga Profesional de Futbol, CONCACAF, and many more.
The Paramount+ is available for download on both the Google Play Store and iOS App Store. The app's subscription fee is $9.99 per month, inclusive of an advertisement-free experience.
Sling
Sling has one of the unique subscription plans for streaming live television. The two plans are called Orange and Blue, wherein ESPN is available for Orange plan and NFL Network and NBC channels on Blue plan. To access all the sports channels, users must pay for the combined Orange and Blue plan.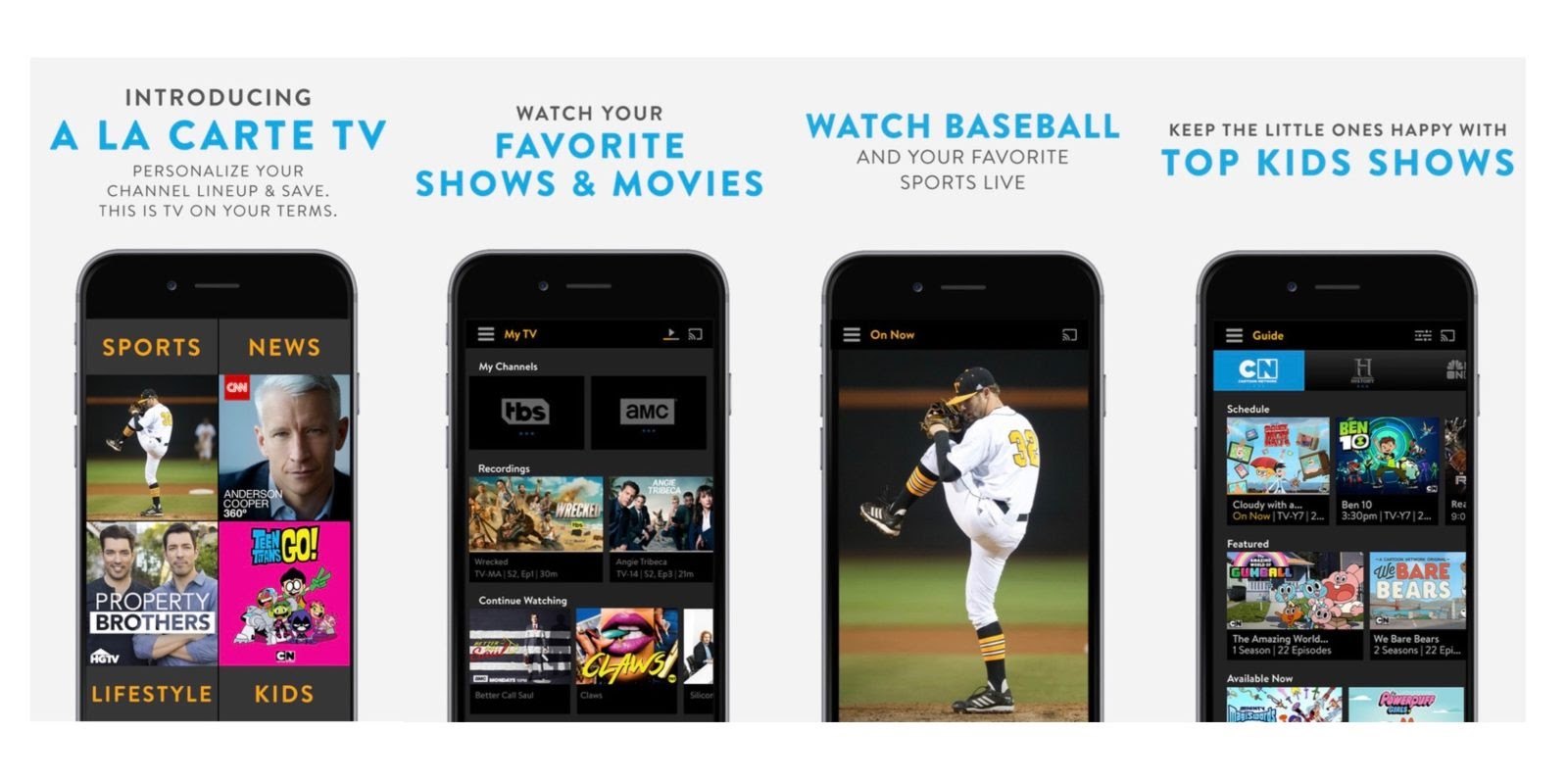 Moreover, users must note that they can only stream on one device in the Orange plan. Meanwhile, Blue plan subscribers can stream simultaneously across three devices. For the combined Orange and Blue plan, users can stream at the same time on four devices.
Users can enjoy the 50-hour Cloud DVR space when they paid for the subscription. The combined plan costs $50 per month, while the others are $35 per month. The Sling app can be downloaded in both the Google Play Store and iOS App Store.
YouTube TV
Sports fans often confuse that YouTube TV is the same as the main YouTube app. They must know that YouTube TV streams live television, making it a great streaming app for sports and live games. Fans can watch the matches on the app with the interface of YouTube that is organized and clean.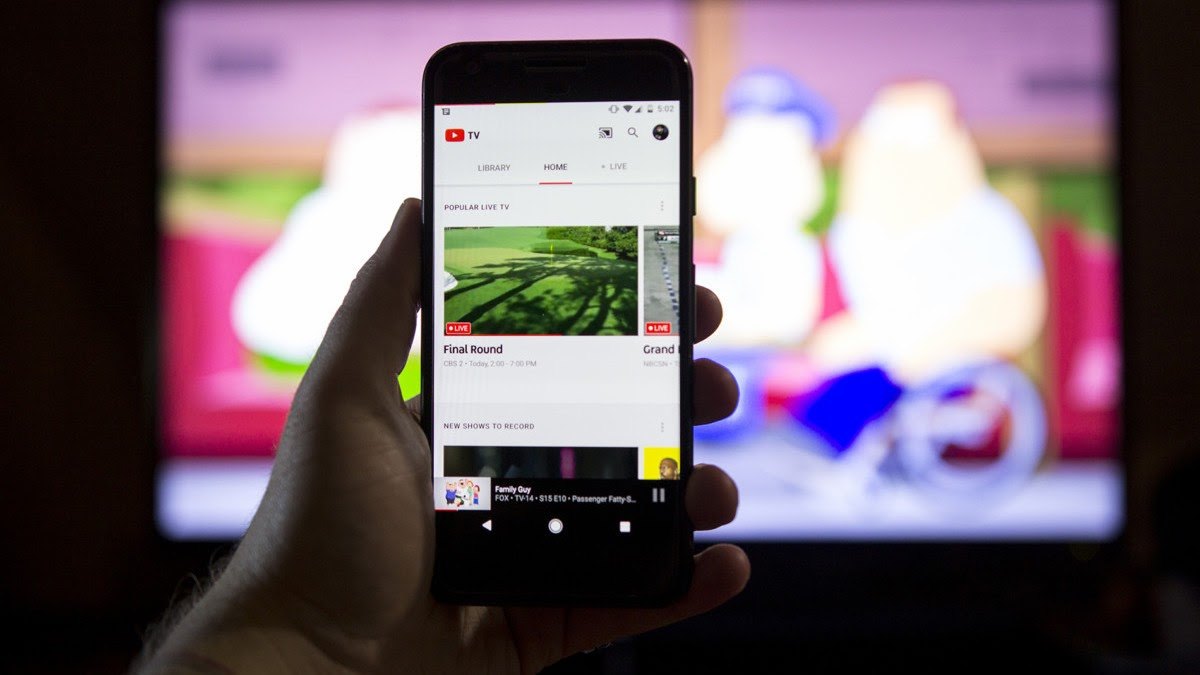 YouTube TV steams major sports channels like CBS Sports Network, ESPN, FS1, FS2, MLB Network, NBA TV, Golf TV, Olympic Channel, and Tennis Channel. With these channels, users will surely enjoy the experience on the app as they will not be missing out on any matches wherever they are, even if they are not in front of their televisions.
The YouTube TV app is free to download on both Google Play Store and iOS App Store. However, users must pay the subscription fee that is $64.99 per month to access the 90+ channel content of the app. There are available in-app purchases to unlock and access some other channels.
How to Download
If you are now interested in trying out one of these great sports streaming apps to stream the next big game, then you will need to know how to download them. First, you can either do a quick Google search for the app's name or search for the app directly in the browser of your app store.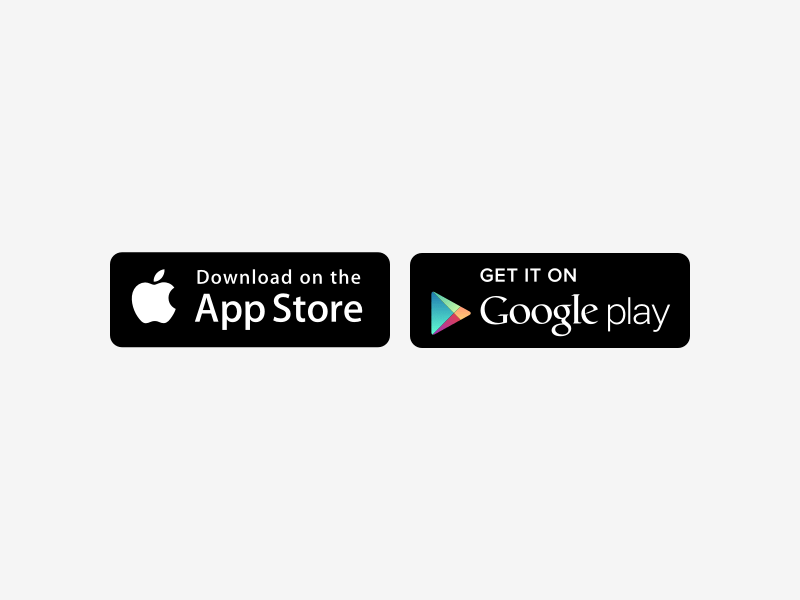 Keep in mind that some of the apps mentioned above are exclusively available in the Apple App Store.
Once you have located the desired app within the app store you can click "Get" or "Install" to download the app to your device. Bear in mind, although these apps are free to download, some of these apps require you to pay a monthly subscription fee to use their services.
Upon completing the download process, you can open the app to make an account. Once your personal information has been entered and you have subscribed, you can begin using the app!
Conclusion
Sports fans will not miss out on any of the matches of their favorite player, team, or league matches through these sports streaming apps. The apps offer varied content for sports from live streaming of television channels, documentaries, real-time updates, and many more.
Last updated on December 28th, 2022 at 07:04 pm