With the recent release of the new iPhones, there are bound to be new iOS users that have zero ideas on how the device works or which apps are essential for them to fully optimize their new phone. The iOS is a powerful operating system and it's only right to know which essential apps to install on a new iPhone.
We've gathered the ten most essential apps that you can download at the App Store on your new iPhone. These apps are just some of the most essential apps that you need for your day-to-day life as well as for your entertainment.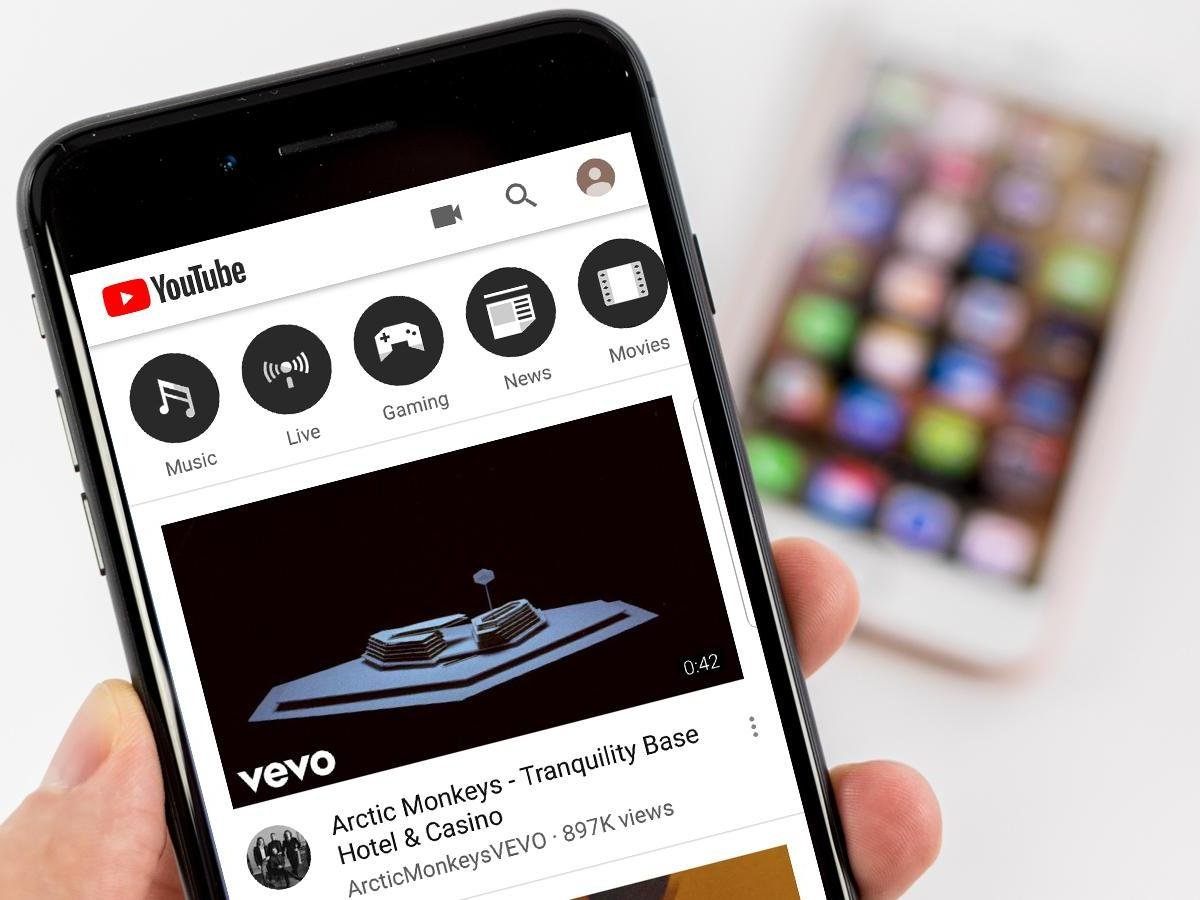 Adidas Running App Runtastic
With everything that's going on right now, health and wellness are always going to be a priority for everyone. This is why the Adidas Running App is the best way to track your overall activity throughout the entire day.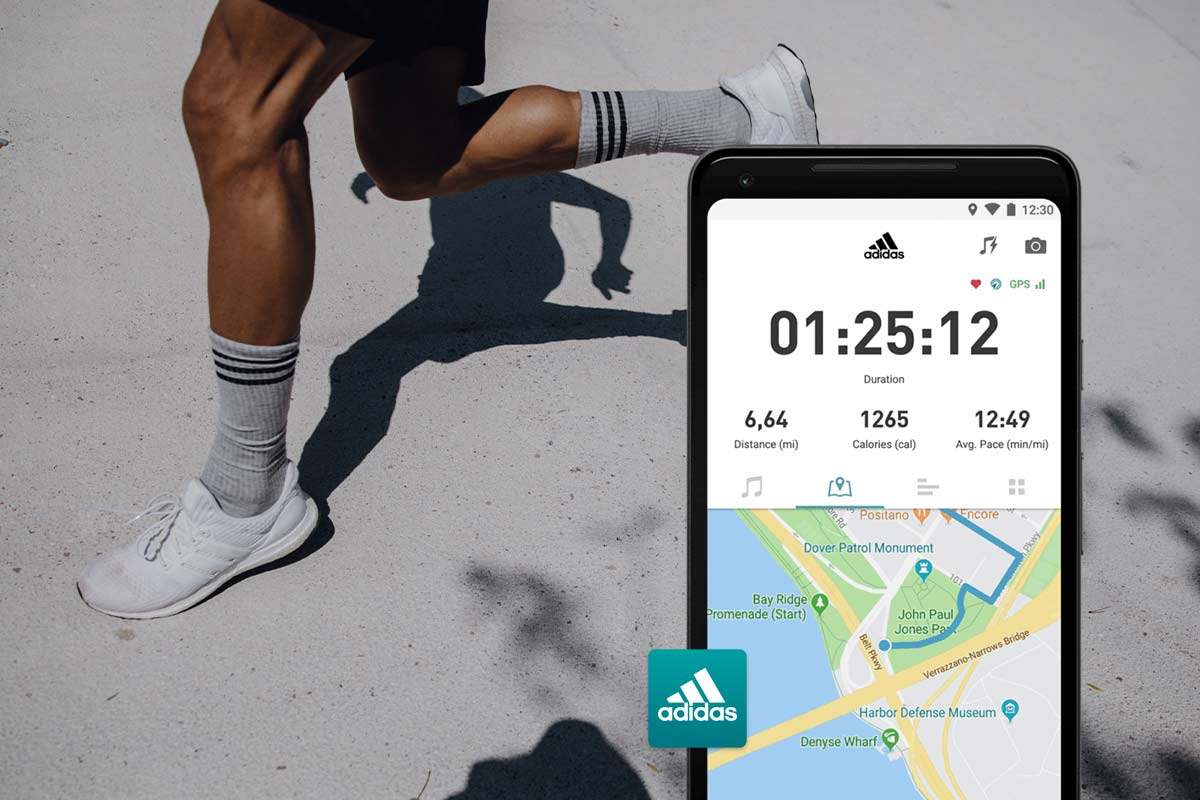 Whether you are fond of running, hiking, cycling, or doing any healthy activity, the app records and keeps a tab on everything that you've done. This way, you'll have an idea of how many calories you've burned throughout the day or how many steps you've taken.
The app also features detailed charts so you'll see different options such as your speed, elevation, and more. The app has tons of information ready so you can be informed on what you can do to keep yourself healthy these days.
Halide Camera
The iPhone 13 boasts one of the most powerful cameras to have ever been created for a mobile device. There's no doubt that anyone with an iPhone knows that there's no need for you to download any other camera app since the iPhone camera is already primed to do everything.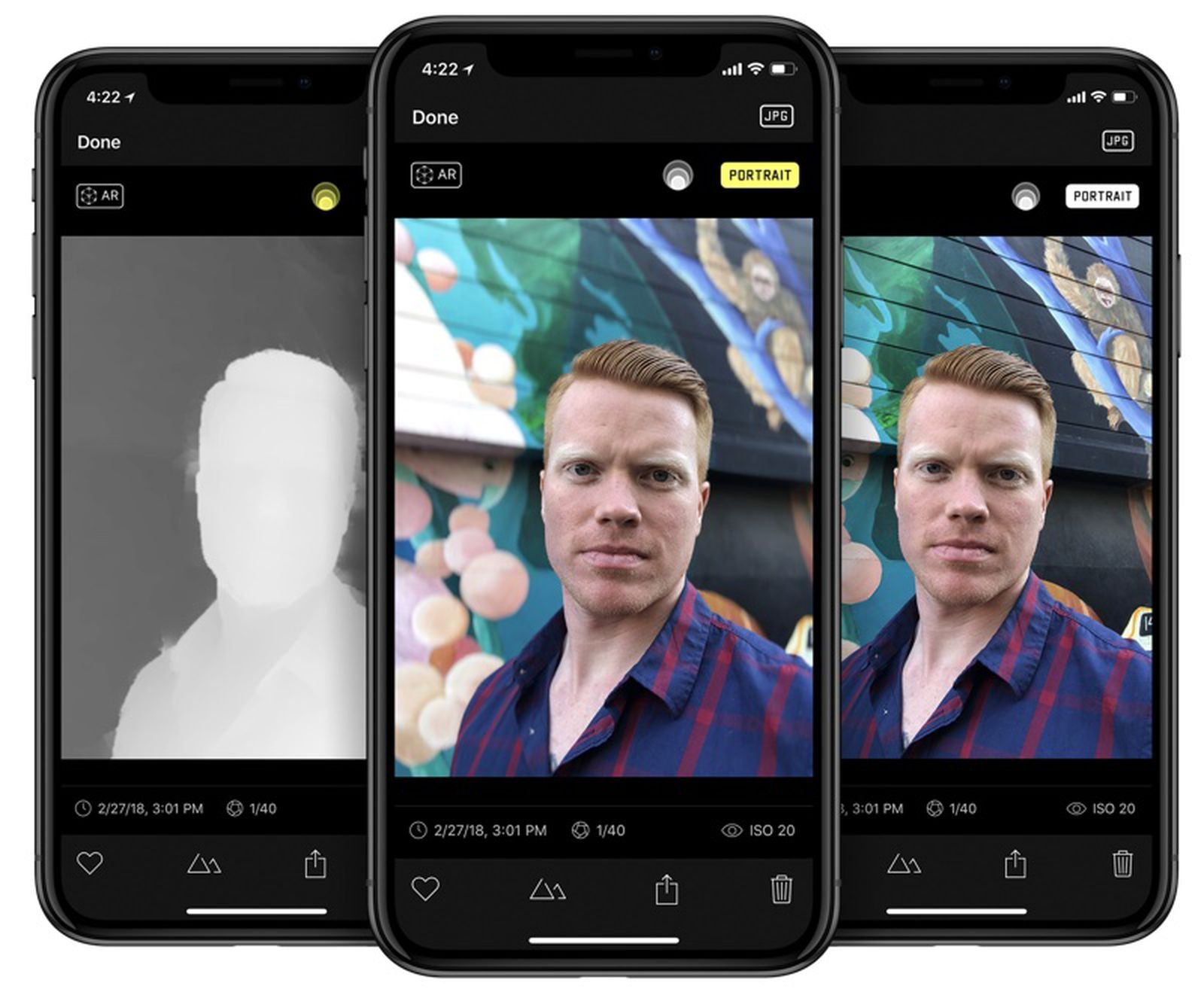 However, if you want to extend your photography skills even further, it is time to improve your skills and your technical know-how by downloading Halide Camera.
The app supports all the latest features of the iPhone camera and it also takes photography to the next level with its loaded features. While the app doesn't come for free, you will surely appreciate all the options that you can choose when you subscribe to the app's annual subscription service.
Dropbox
We know that you don't like to bring your work home or with you on your vacation. However, if you do decide to work during the holidays or when you're out of the office, Dropbox is the best app to store your files securely and access them from anywhere.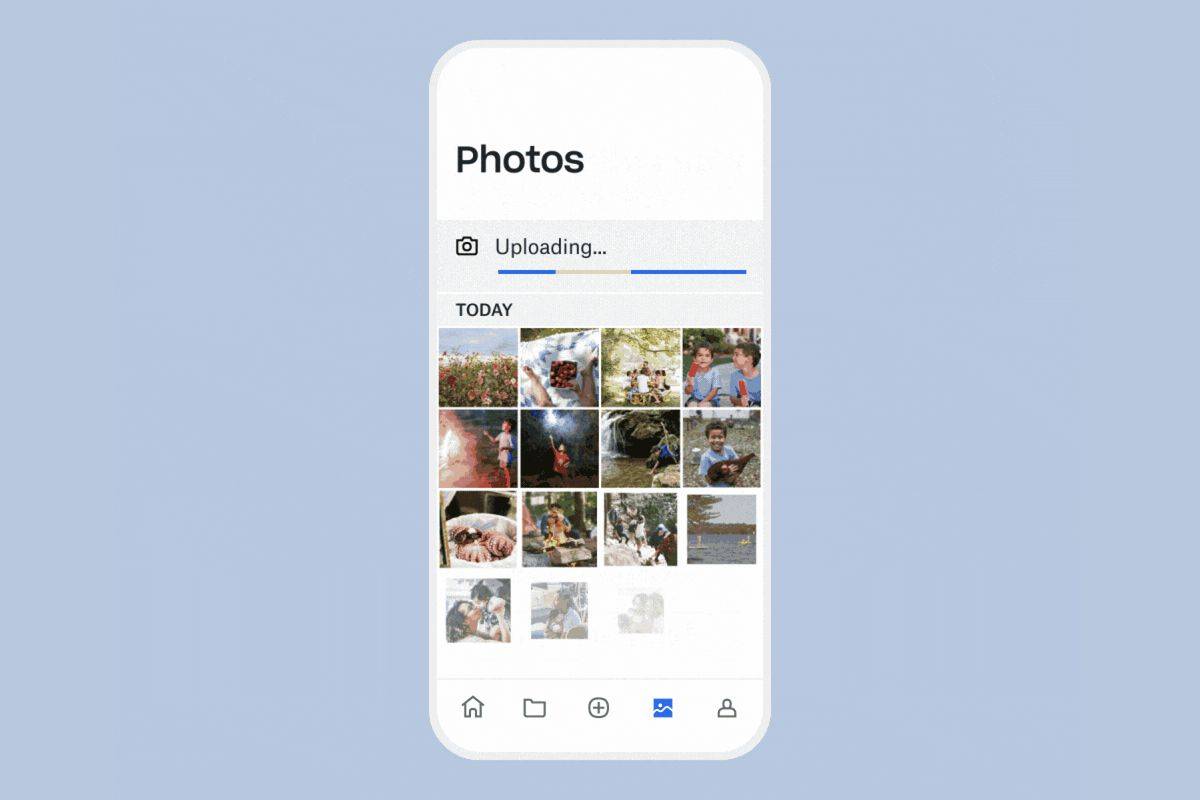 The app also lets you share and collaborate with others. The best part about the app is that it is secured and is automatically synced to all of your devices so you can access files whenever you want.
The app comes with free 2GB of storage to start with which should be enough for you to store those files. If you want more, you can always upgrade to a larger plan.
Messenger
Not a lot of people know this but Facebook's Messenger app is a standalone messaging app that lets you connect with your friends on Facebook as well as your Instagram friends even if you are not active on both social media sites.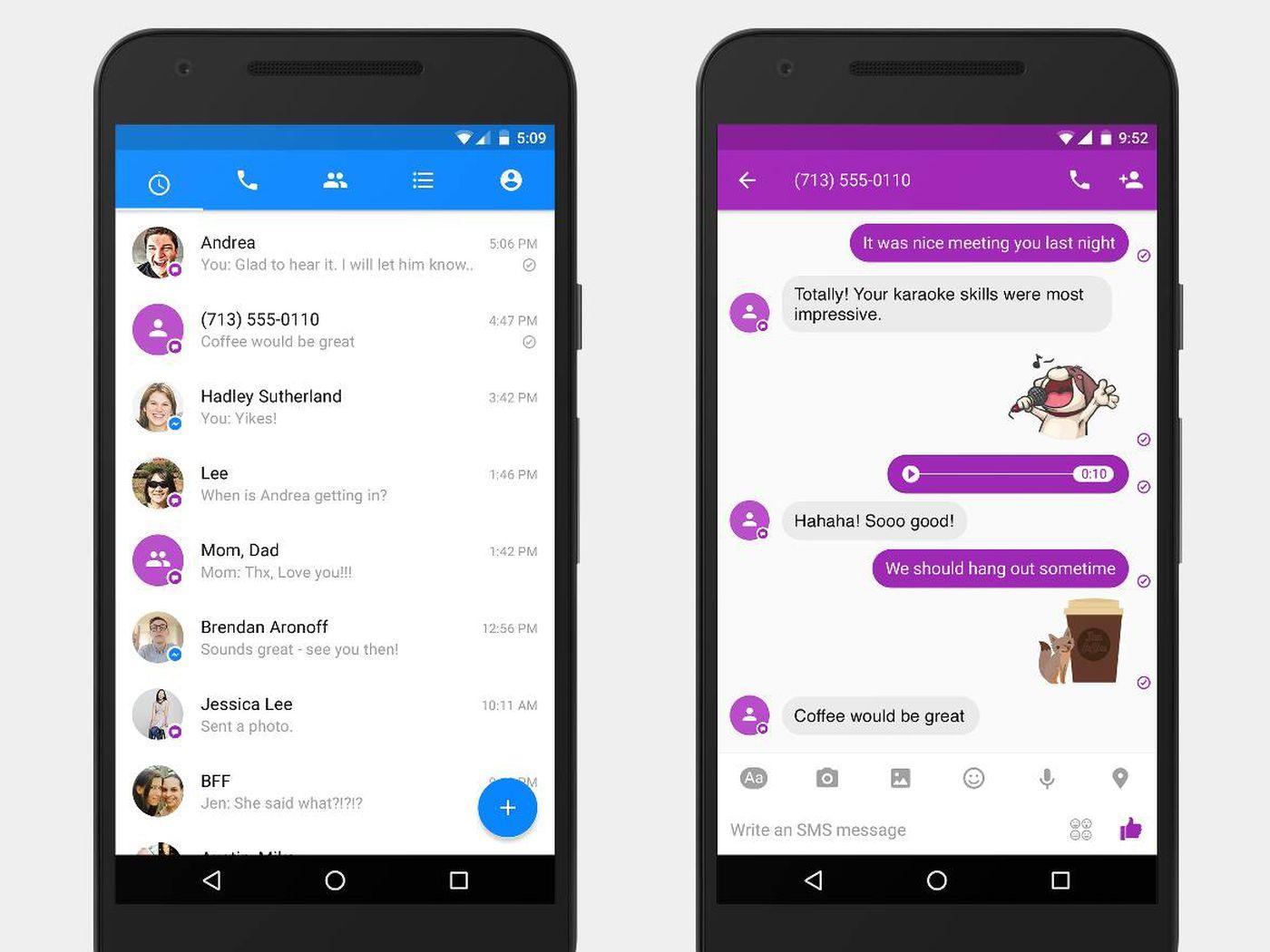 You can even contact anyone who has the app installed on their phones. The best thing about the Messenger app is that you don't need to log in to your Facebook account just to launch the messenger and keep on communicating with your friends.
The app does a lot of the work for you when it comes to messaging. It features different gifs and emotes to make your conversations more dynamic. The app also has a video call feature so you can connect on a personal level with your contact.
TikTok
By far one of the most entertaining and highly sociable apps that you can download on your iPhone, TikTok has risen to popularity over the past few years.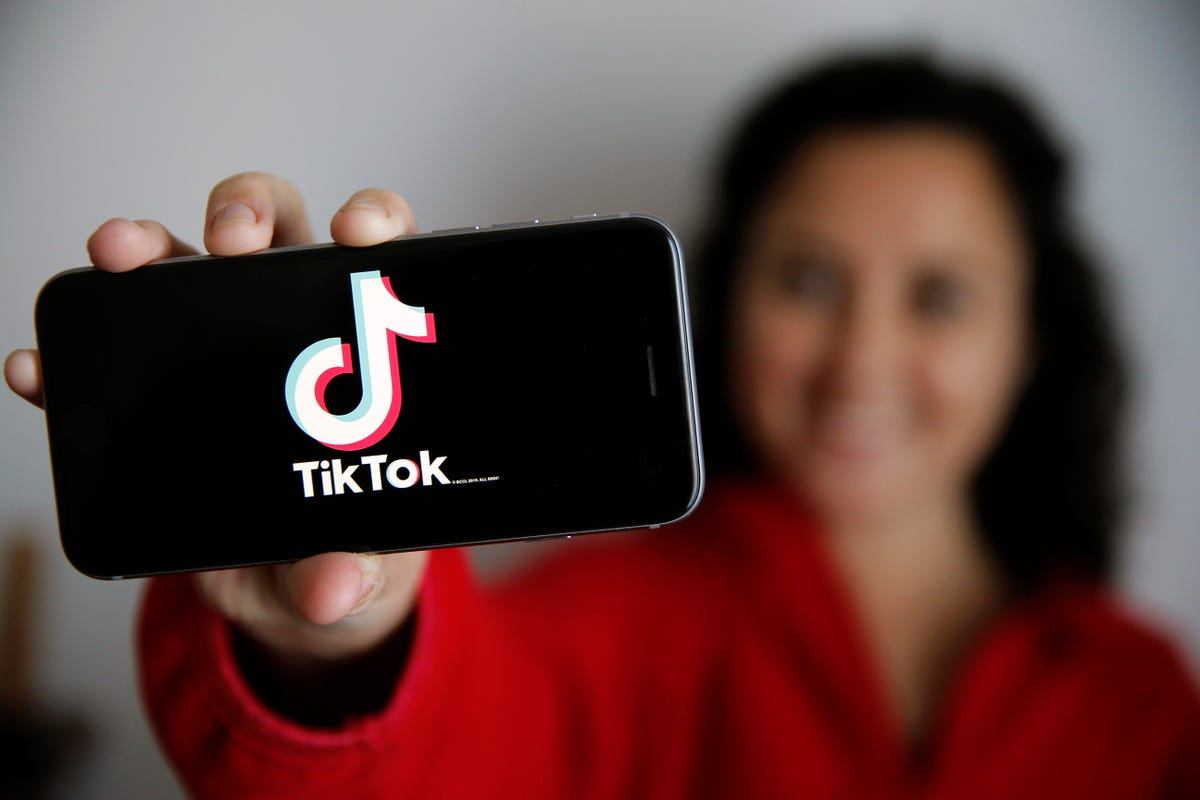 It has somehow overtaken other social media platforms such as Facebook, Twitter, and Instagram as the most popular app to use for socialization. TikTok features millions of users that are creating and posting their clips every day.
These videos range from educational to pure fun and sometimes the most ludicrous yet highly entertaining content. Whether you want to meet new friends, have a giant following for your online business, or simply want to post some fun videos, TikTok is the right avenue to share your amazing content.
YouTube
The next app needs no introduction as you might have this downloaded on your phone already. Nevertheless, YouTube is another essential app that needs to be part of your iPhone ensemble. It is one of the most popular video-sharing apps in the entire world.
With millions of content posted every day, there are bound to be several that you might like. Of course, if you want to stay updated in the world of music, entertainment, games, and even news then YouTube is your go-to portal for content.
Some might say that the YouTube app is the TV for this generation and it's certainly a fair point. While it is free to use, the app also has a YouTube Premium subscription service where you can download the videos and watch them when you go offline.
Zoom
In a world where communication and constant updates for information is crucial, it is important that we stay connected with friends, family, and even with our work. Zoom offers one of the best video conferencing experiences to date with its easy-to-use interface.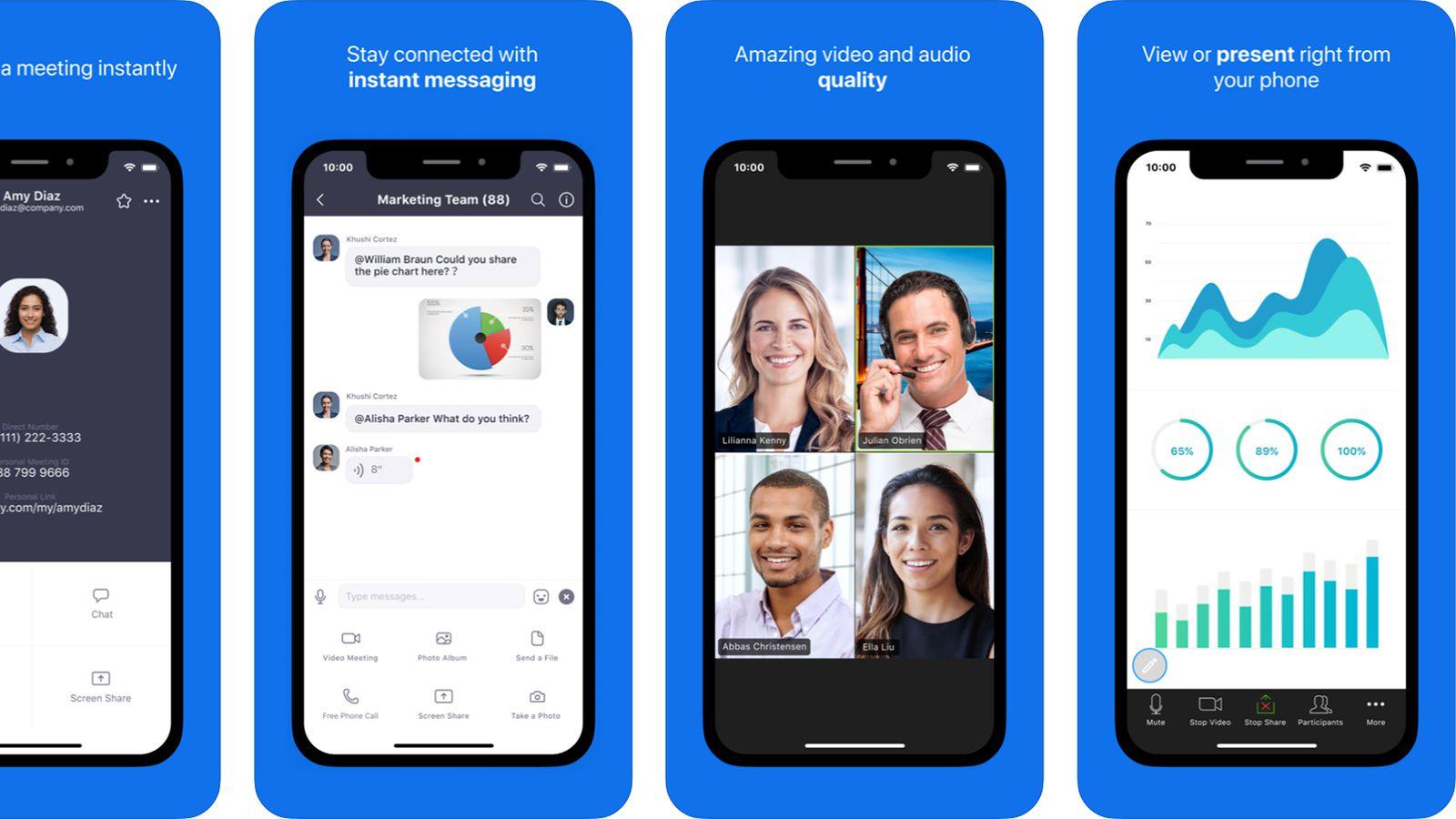 You can join or invite other people to your conference with a simple link that you can send to them and they can immediately join your video call. The app can also hold as many as 20 people within a single call and sometimes even more.
Of course, you'll have to pay for the service to upgrade and unlock more features but the free version is still one of the best apps to download on your iPhone. Since the start of the pandemic, this app has been a go-to tool for people around the world.
Hopper
If you've finally decided to step outside and travel but you're constantly worried about your budget, it's time for you to download Hopper. Hopper is a travel app that allows you to see current airfare and hotel rates.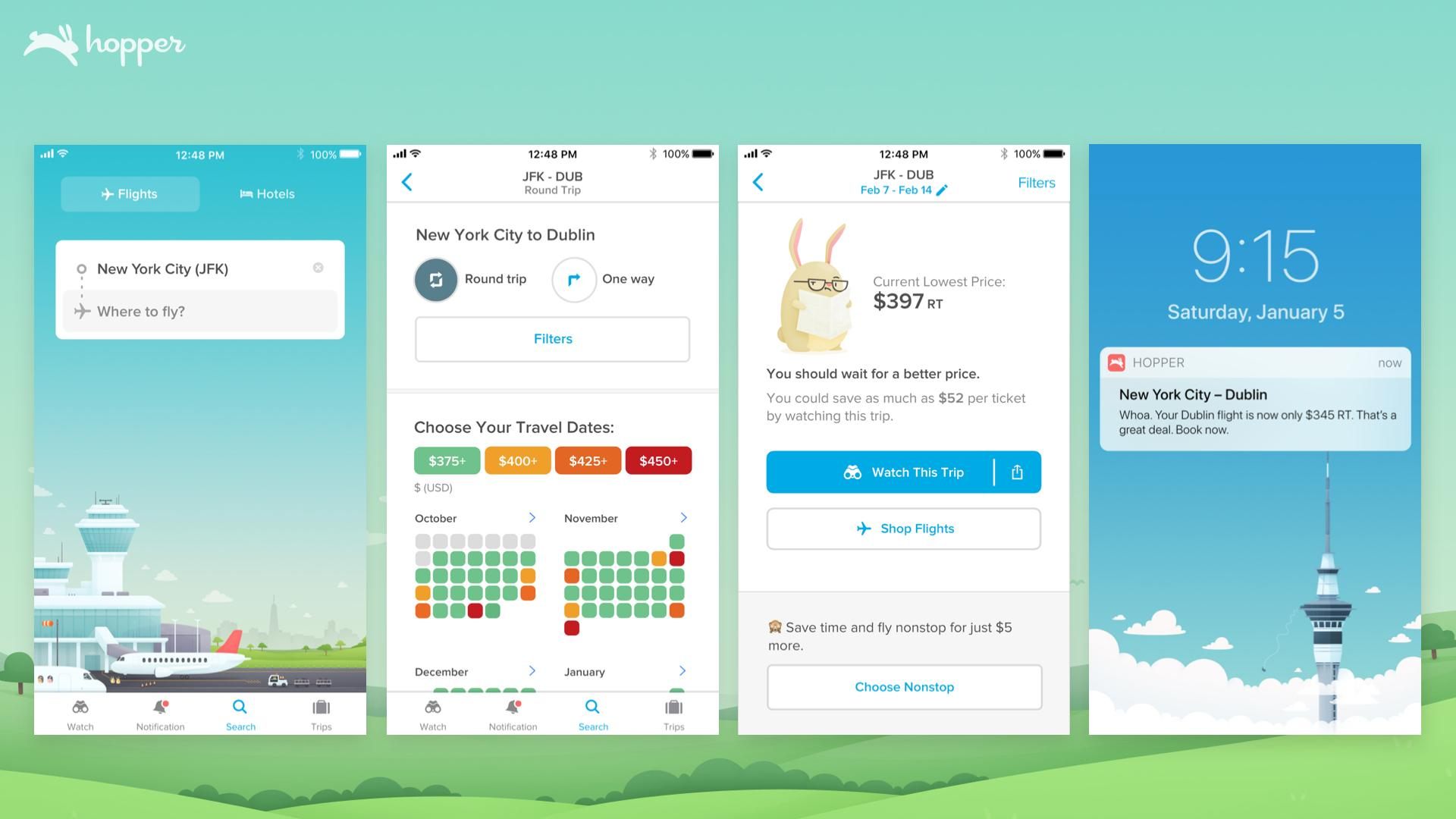 However, the best part about this app is that it has a predictive feature that lets you see discounts in the future. Simply enter the dates when you want to travel and it will give you the best discounts possible on those specific dates.
It will even tell you if the dates you've specified are the best time to go based on the discounts that it has predicted. This will be very helpful for those who want to travel on a budget especially if you want to stretch out your budget to have the best vacation.
Things
Do you find yourself having trouble keeping up with all of your to-do lists and tasks for the day? Things should be your go-to app to save you from procrastination and help you go through everything well. Things is a task managing app that lets you stay on track with all of the tasks at hand.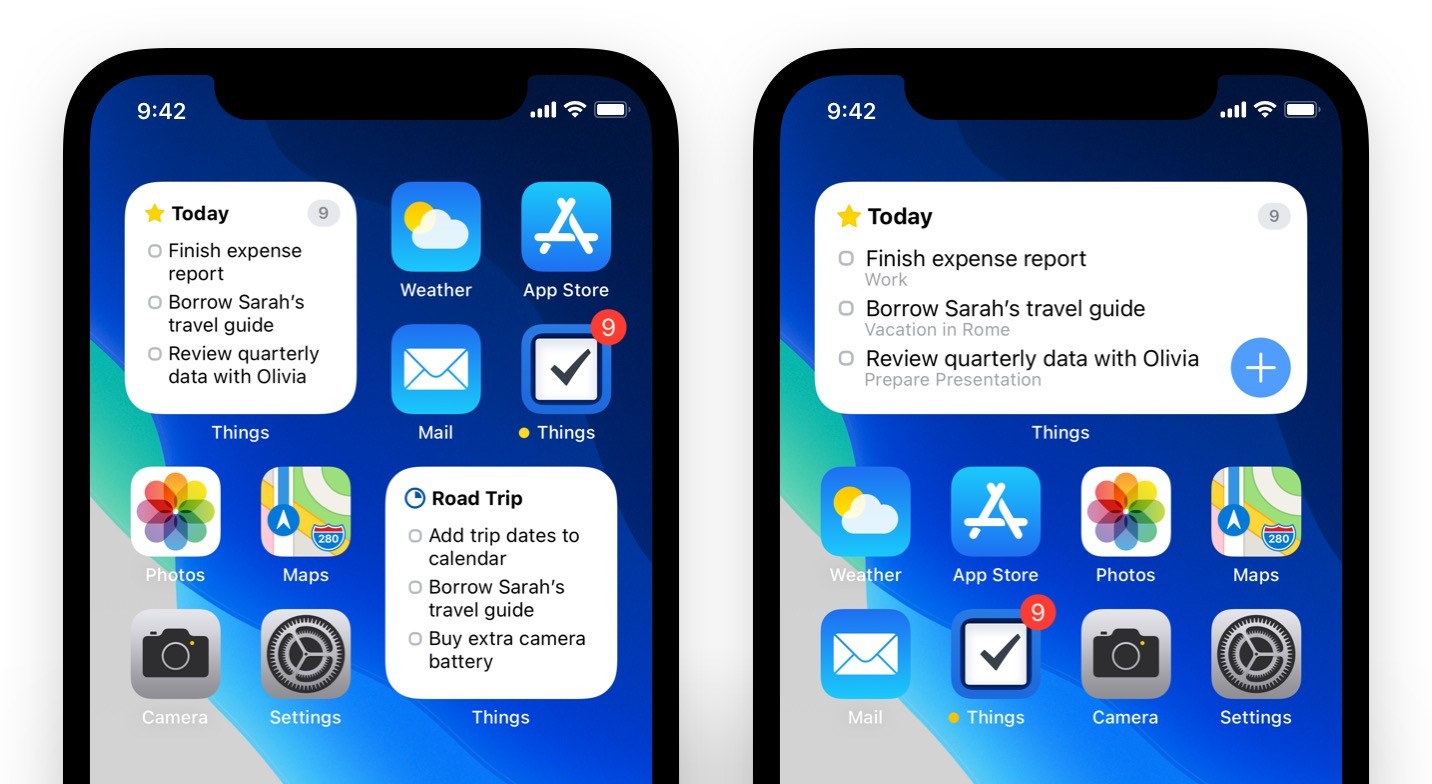 With its simple interface but overwhelmingly good features, Things make it easy for you to keep pushing through your list of tasks, chores, and obligations.
While it does come with a price of $9.99, you'll be thankful to have this app on your side. It's no wonder why the app has been awarded an Apple Design Award back in 2017.
Mealime
Mealime is an app that caters to those who are always on the go or those who can't decide which food to prepare. The app's simple interface lets you input which type of meal you want to prepare such as vegan or low-carb and it will bring up a bevy of suggestions for you to prepare.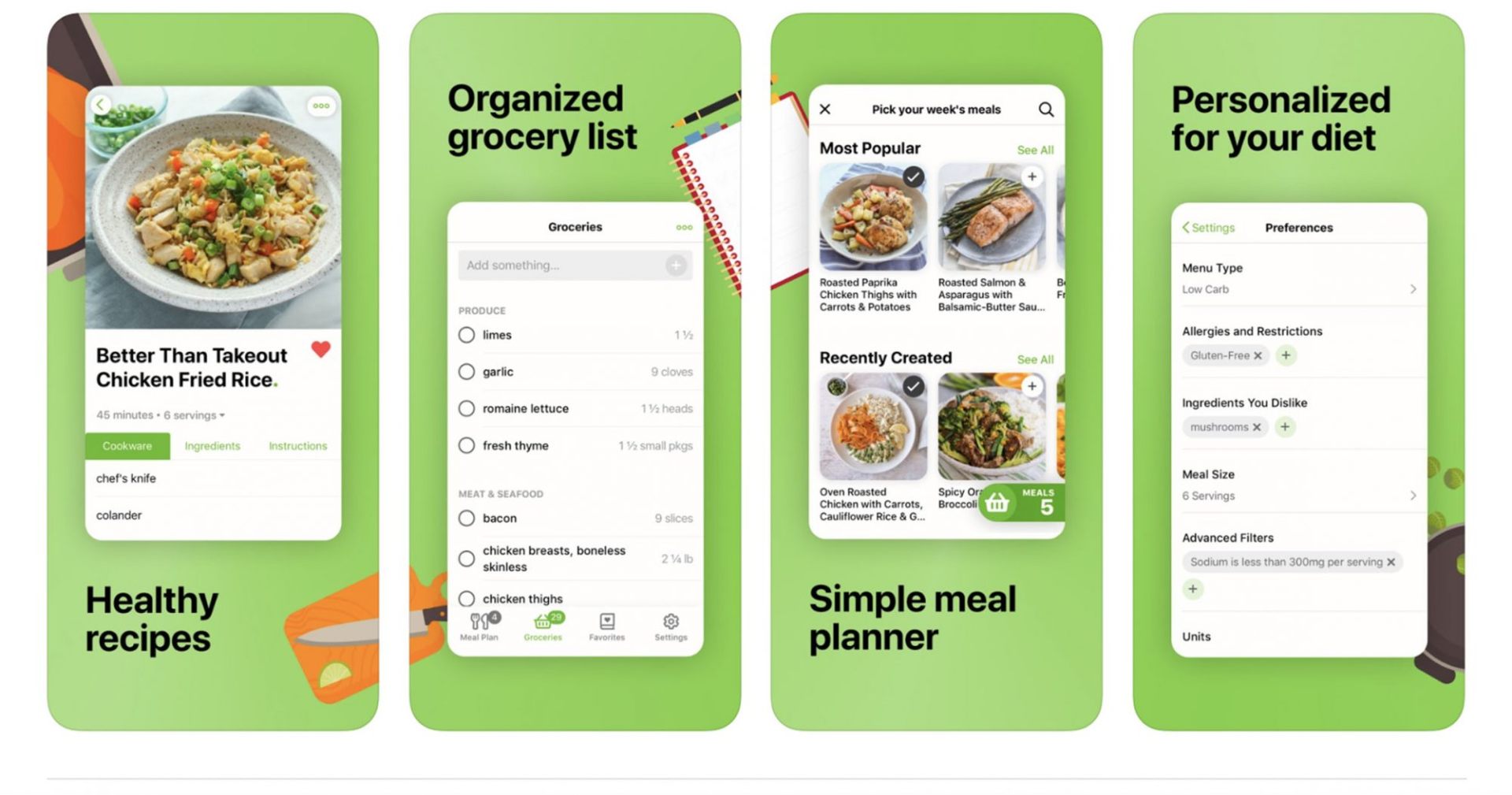 The best part about Mealime is that all the recipes do not cost you a lot of your time. Most of the meals can be prepared within 30 minutes so you don't have to spend a lot of your time cooking your food.
The app also helps you list the ingredients that you need to do your shopping so you also don't waste a lot of time roaming around the grocery store finding the ingredients that you want for your meal.
Conclusion
Having an iPhone these days will allow you to do almost everything that you need. From dating to cooking your meal to working, your phone is powerful enough to do all those things.
This is why you will need to find the best apps to download so you can maximize your phone's potential. The apps mentioned above should be your go-to essential apps to download for your iPhone. Please all of these apps are available in the Apple App Store.
Last updated on December 28th, 2022 at 07:04 pm