When someone deletes a message they sent to your WhatsApp chat, you'll see a text box that states, "This message was deleted."
Naturally, this ignites the flame of curiosity. Many of us agonize over wanting to see what was sent before the sender felt it was necessary to wipe the message from the chat. Thankfully, there is a way that you can view those pesky deleted messages.
Our savior comes in the form of an app called Notisave, and we're going to show you how it works and how you can use it to read deleted messages. But first, let's learn a bit more about WhatsApp.
A Messenger We All Use
In February of 2020, Facebook reported that there were 2 billion WhatsApp users across the globe. As you can imagine, that is a lot of messages being sent every single day, hour, minute, and second.
Many of us rely on the popular messaging app to keep in contact with our friends, family, and loved ones. It's often the first app that people download when they purchase a new phone.
The app is most often used on Android devices, as iPhone users tend to favor the iMessage app to text their friends.
However, WhatsApp is far more than just a simple texting service. Thanks to a recent update, you can share what you are currently doing by posting an image, video, or text to your Status. You can also make voice and video calls through the app without the need for a third party.
Constant Updates
One of the best things about WhatsApp is that it regularly receives new updates. As we mentioned earlier, a more recent update introduced the new Status feature.
Instead of having your Status be a simple message that displays underneath your contact, you are able to post pictures, videos, and texts to a separate screen for all of your contacts to view. You're also able to see who viewed the post and when.
You are able to change your chat wallpaper to a custom image or choose from one of the many images available in the app's wallpaper gallery. Another recent update introduced a Dark Mode to WhatsApp, which users had been requesting for quite some time.
The app still maintains its iconic dark green theme, but the background shifts from stark white to a dark grey, while the bright green is dimmed to a cooler turquoise.
WhatsApp Web
Another great thing about WhatsApp is that you don't just have to use it on your smartphone. If you have a laptop or PC, you can make use of WhatsApp Web, which is exactly what it sounds like.
You open up your preferred browser, go to the WhatsApp Web website, and sync your phone to your laptop or PC using a QR code that is provided to you through the mobile app.
On the website, you're still able to send and receive messages, as well as view Status updates. Unfortunately, you can't make voice or video calls, but that's the only real downside.
WhatsApp Web is a great option for those who spend a lot of time at their computers working and don't want to have to keep picking up their phone to reply to messages. There's also a desktop app available.
Keeping In Contact
WhatsApp is truly one of the best apps out there to keep in contact with the important people in your lives.
Many of us would have no idea what to do without it, and the various default messaging apps that come with most Android smartphones don't offer much hope, either. They're often very clunky, hard to read, or just plain unattractive.
When Facebook first introduced the app, it was an instant success, and Android users around the world rejoiced at the newly available option for messaging.
The great thing is that WhatsApp uses your mobile data to send messages rather than your airtime or minutes, and it hardly uses any at all, making it a very budget-friendly app.
Deleted Message Frustration
Of course, you came here to learn about how to read deleted WhatsApp messages, and we're going to deliver on our promise.
As we mentioned previously, the app that you're going to use to relieve the frustration of deleted messages is Notisave. It's a sleek little app that will let you see exactly what your friends or family thought you shouldn't see.
When you send a message, you have a short window of a few minutes to delete it and leave in its place a message that says This message was deleted. 
Once that has been done, there's no turning back, and neither of you will be able to view that exact message again. Unless, of course, you're using a helpful app by the name of Notisave.
They're Not Gone Forever
In the digital world, nothing is ever truly deleted. There are always methods for recovering lost or removed information when you're using advanced coding or sometimes even a simple app.
We're going to be using the latter, as the former is far too complicated, and if there's technology to do a job for us, then let it do so!
Even something as permanent as a deleted message can be recovered if you have the right tools, which is what you have in the form of Notisave.
We're going to show you how you can use Notisave to recover those deleted WhatsApp messages and save yourself years of frustration from messages that have been swiped from under your nose.
Introducing the Notisave App
All that you need to recover any WhatsApp messages that have been deleted is an app that creates or records a log of all of the notifications and incoming messages that you receive.
There are, of course, several apps on the internet that can do this for you, but the most streamlined, and perhaps most effective, is Notisave, which is why we are choosing to highlight this app in particular.
Notisave does exactly what you think it does – it saves your notifications. Whether they be messages, emails, or social media notifications, anything that causes your phone to vibrate, light up, or make a little noise will be logged and recorded through the app, which you can then access later.
You get to choose exactly which apps are recorded so that you are not filling up your log with useless junk and spam.
Using Notisave
To start, you're going to want to download Notisave from the Google Play Store. To do this, start by opening the Play Store app and using the Search Bar to search for 'Notisave'.
The app will be one of the first results to show up. Once you've found it, hit 'Download' and wait for your phone to work its magic.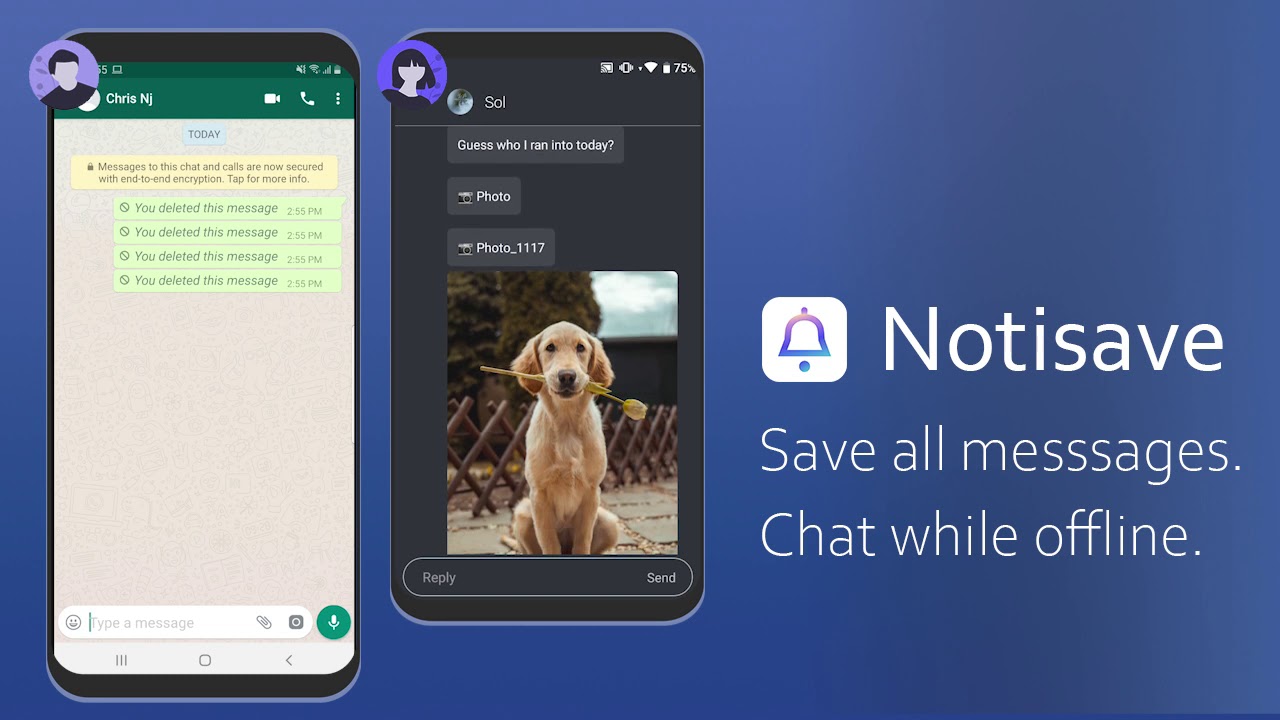 After you have installed the app, it's going to ask you if you want to allow it access to your notifications. If you want the app to actually work, you must tap 'Yes'.
If you instead tap 'No', you've wasted about five minutes of your time and won't be able to use the app until you give it the permission it needs. For this reason, we recommend that you tap 'Yes'.
It's That Easy
From there, you'll receive a message explaining that you can allow access by activating Notisave. Tap 'Next', and you'll be met with a short disclaimer message explaining exactly how the app works.
It lets you know that Notisave will be able to read all of your notifications, which can be personal things like messages sent to you, as well as contact names. If you aren't okay with that, you'll want to avoid using the app completely.
After that, press 'OK', and you're done! It's that easy. Notisave will load up an app list that consists of the apps you've installed on your phone, and you'll be able to choose apps to track from this list.
Any apps that you choose will have their notifications recorded in the log, which you will be able to view any time you want. This includes any WhatsApp messages that have been sent to you that may have been deleted afterward.
We All Have Our Reasons
Hey, we're not judging you. We've all wanted to see those deleted messages at some point.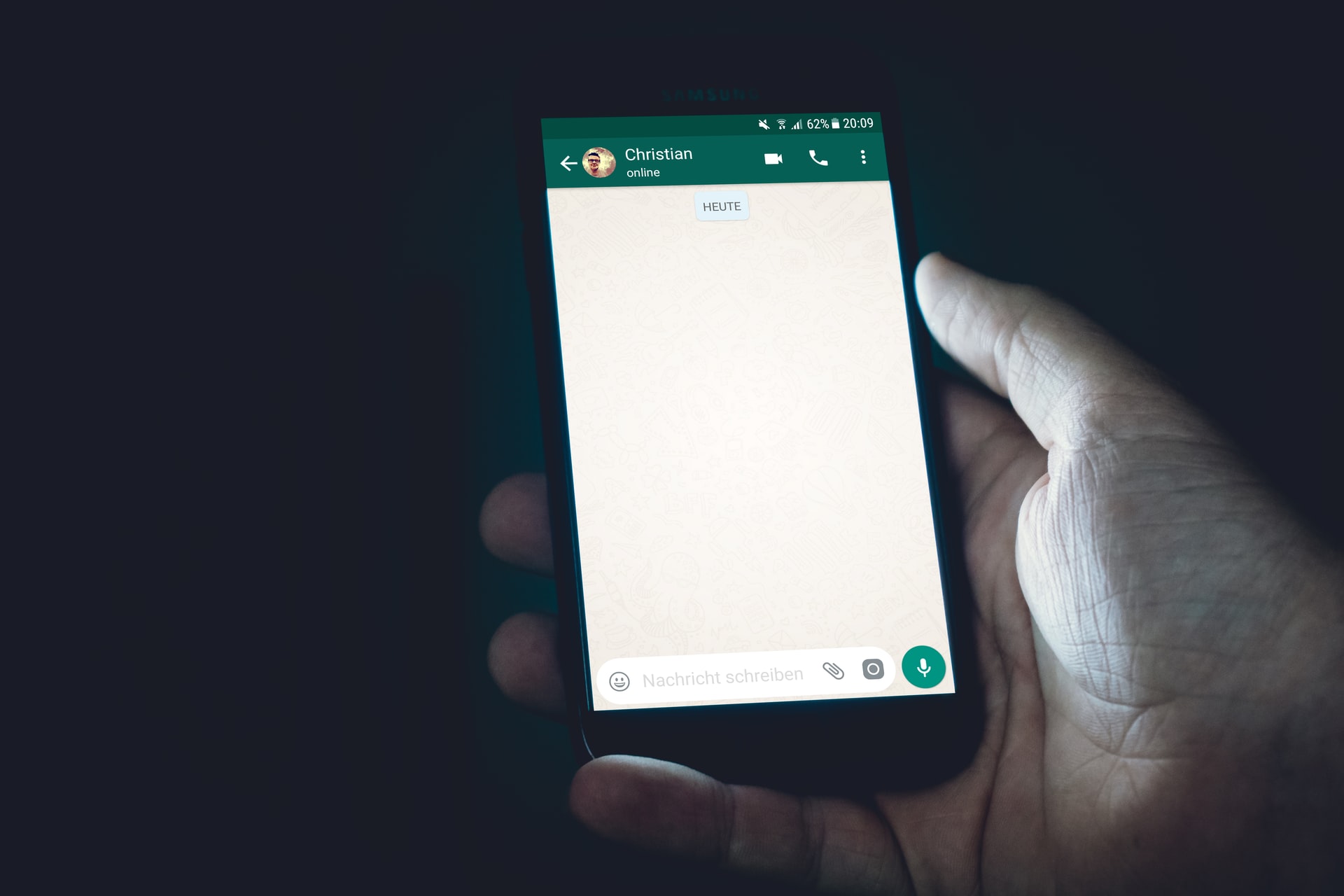 Whether it's pure curiosity, or you can't bear to think that you're being excluded from a valuable piece of information, Notisave is going to let you see every deleted message you've never seen – no matter how trivial it may be.
If you are interested in trying out Notisave, it is as easy as downloading the application for the app store and signing in. With this app, you will never be left in the dark about a particular message said.
In addition, if you would like some fun WhatsApp status ideas, we have you covered!
Spanish version: Aplicación Notisave: aprende cómo leer mensajes de WhatsApp eliminados
Last updated on May 23rd, 2023 at 09:27 pm