Are you tired of waiting in long lines at the bank? Are you overwhelmed with managing too many accounts?
Worry not, because, with Chime, a straightforward and straightforward mobile banking app, you can enjoy managing your money in one single app.
Read on and discover how Chime is the best choice for your personal banking needs, learn how to use it, and read about its great features.
Chime: The Future Of Banking
Creating A Spending Account
Save Smart With Chime
Get Paid Early With Chime
Send Checks Via Mail
Transfer Money Instantly With Pay Friends
Manage Your Accounts Easily
Deposit Checks On The Go
Zero Fees On Your Part
Safe And Secure Way Of Protecting Money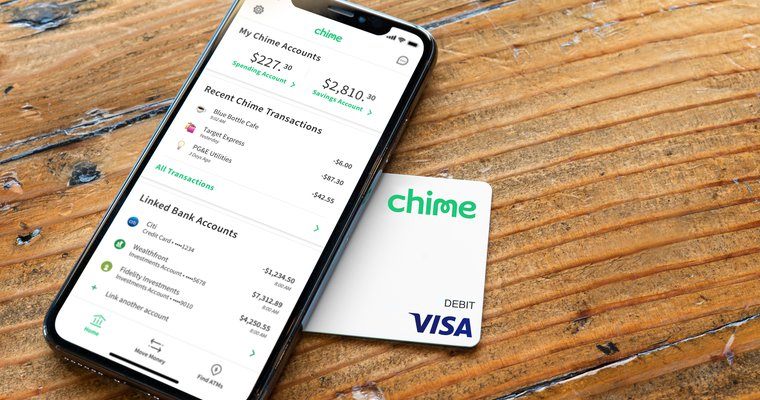 Chime: The Future Of Banking
Chime is a novel and new technology initiative that aims to change the landscape and future of banking. Chime is primarily designed to be used through its mobile banking app, a virtual personal bank that offers users convenience and simplicity in one app.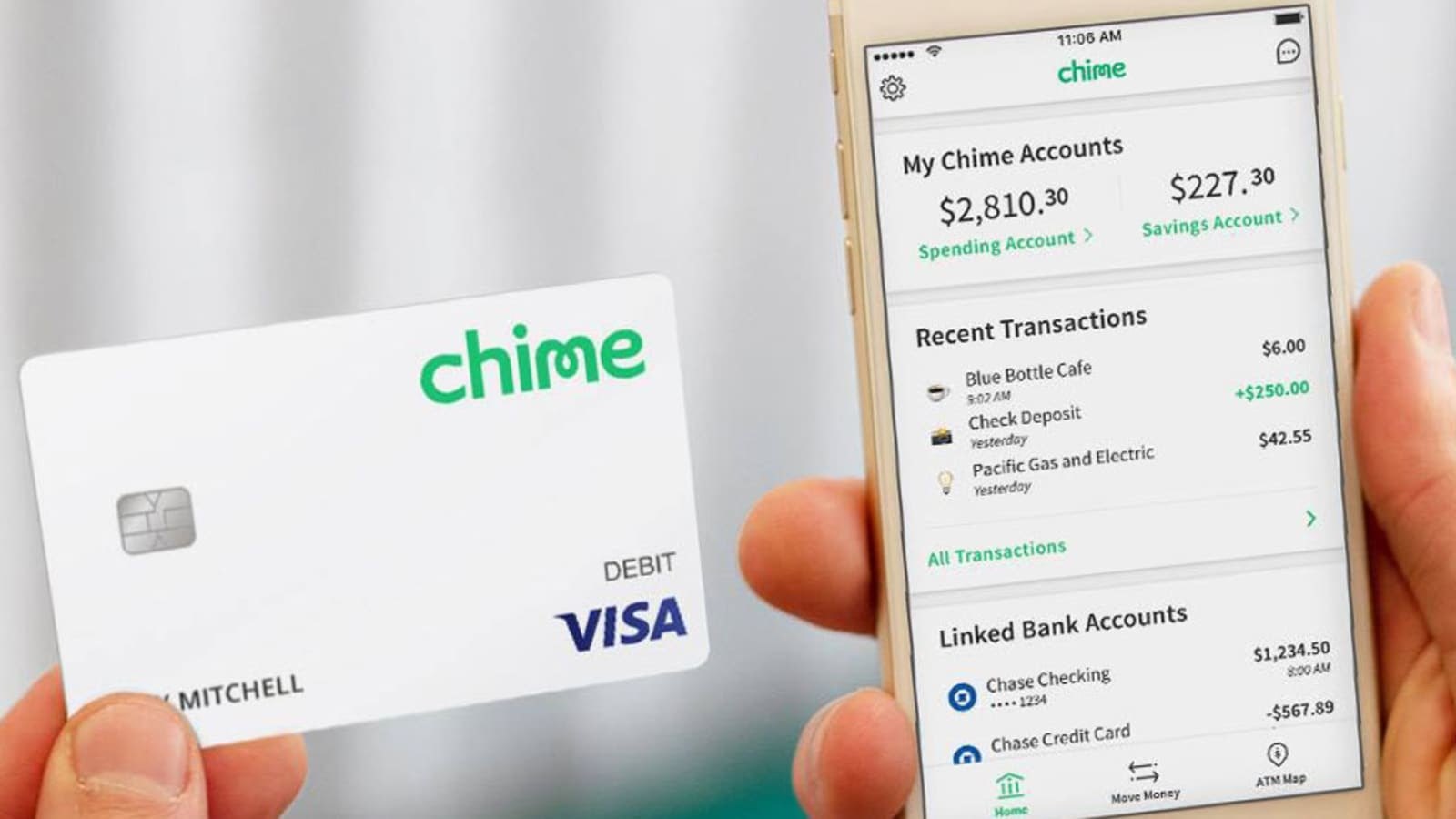 Through Chime, users can create a checking account, savings account, and a secured credit card which can be accessed in a single app.
This means you can say goodbye to long lines and unnecessary visits at banks and say hello to personal banking right at the touch of your fingertips.
An All-in-One App
The app's incredible features allow users to transfer money, send and deposit checks, and pay bills without a hassle. Because all these features are incorporated in a single app, all you have to do is open an account, and then you can get started.
You can download the app at Play Store for Android or the App Store for iOS.
Creating A Spending Account
Opening an account just got easier because you can do it online with Chime in less than two minutes! Opening a checking account, known as the Chime Spending Account, can be done by logging in to Chime.com.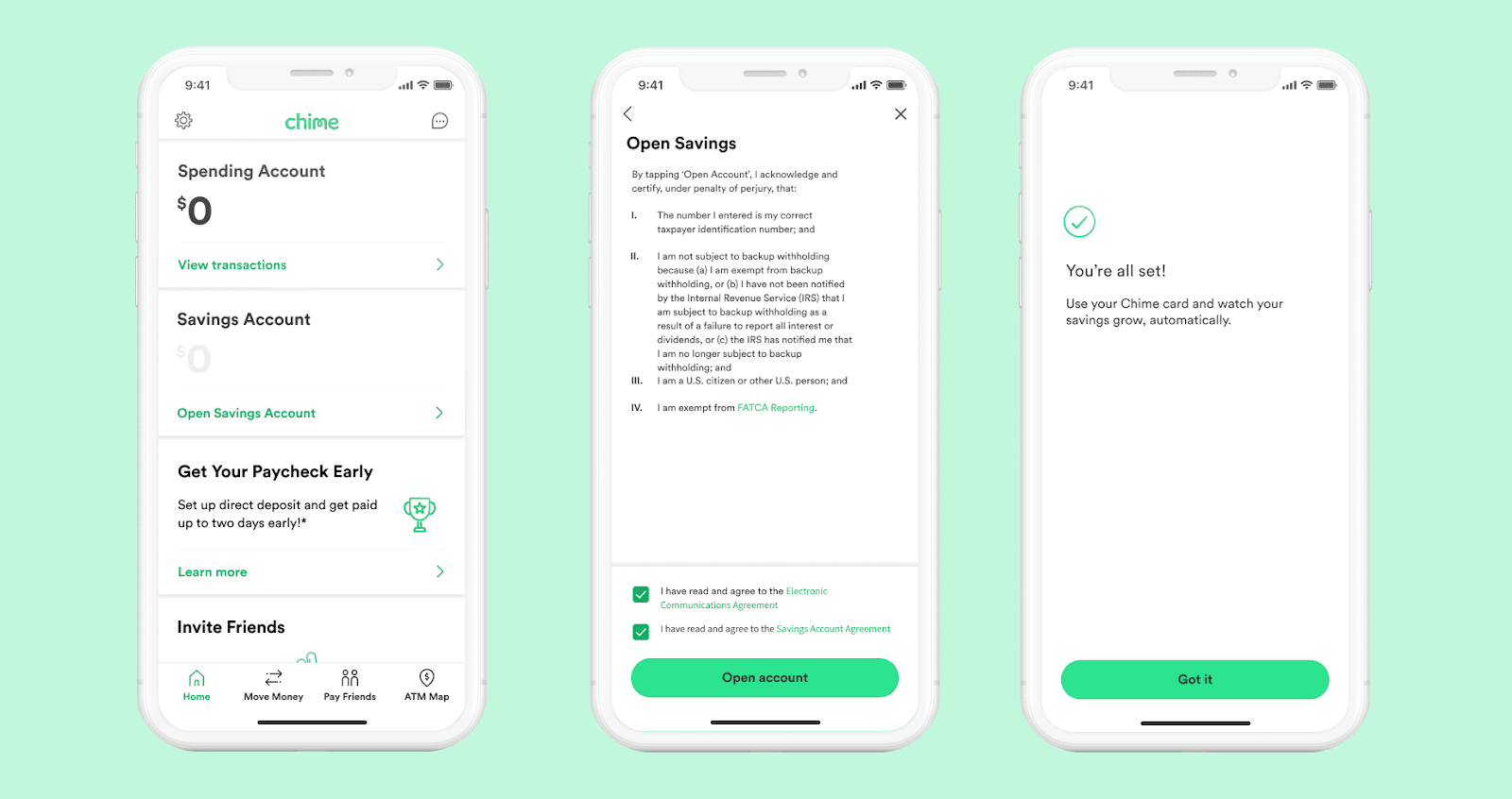 You will be asked to fill out some personal details and other information to complete the enrollment. Once completed, you'll receive a Chime Visa ® Debit Card via mail after 7-10 business days.
Creating a checking account in Chime is also free, so you don't have to worry about fees or charges.
Using The Chime App
After you've set up your account, open the Chime banking app, where you can connect existing bank accounts for fund transfers.
You can also set up direct deposits to your Spending Account to avoid the hassle of cashing in checks at banks.
Save Smart With Chime
The Savings account is the other type of account you can open at Chime. If you have a Chime Visa® Debit Card, the Save When You Spend feature automatically rounds up transactions to the nearest dollar. It transfers the roundup amount to your Automatic Savings Account.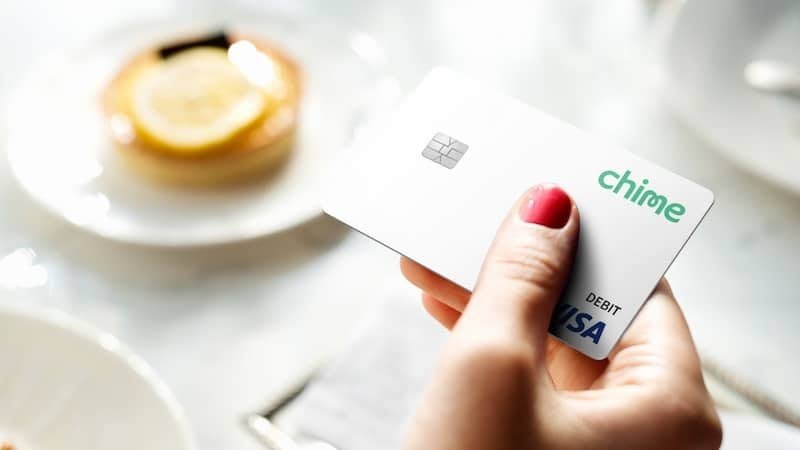 With this, you can grow your savings every time you spend using your debit card. The more you use your Chime card, the more savings!
Plus, you can automatically transfer a percentage of every paycheck you receive into your Savings Account as Chime takes 10% of deposits equal to or above $500 to your Spending Accounts.
Access Your Savings Easily
Unlike other round-up saving applications, however, your money is instantly available should you need it. You do not have to link it up to an external app to access your savings because it is an internal feature of the app itself.
Get Paid Early With Chime
Don't wait up for your paycheck and avoid the hassle and delay with Chime's prime feature: getting your paycheck early. With Chime, you can get paid two days ahead of the usual payday.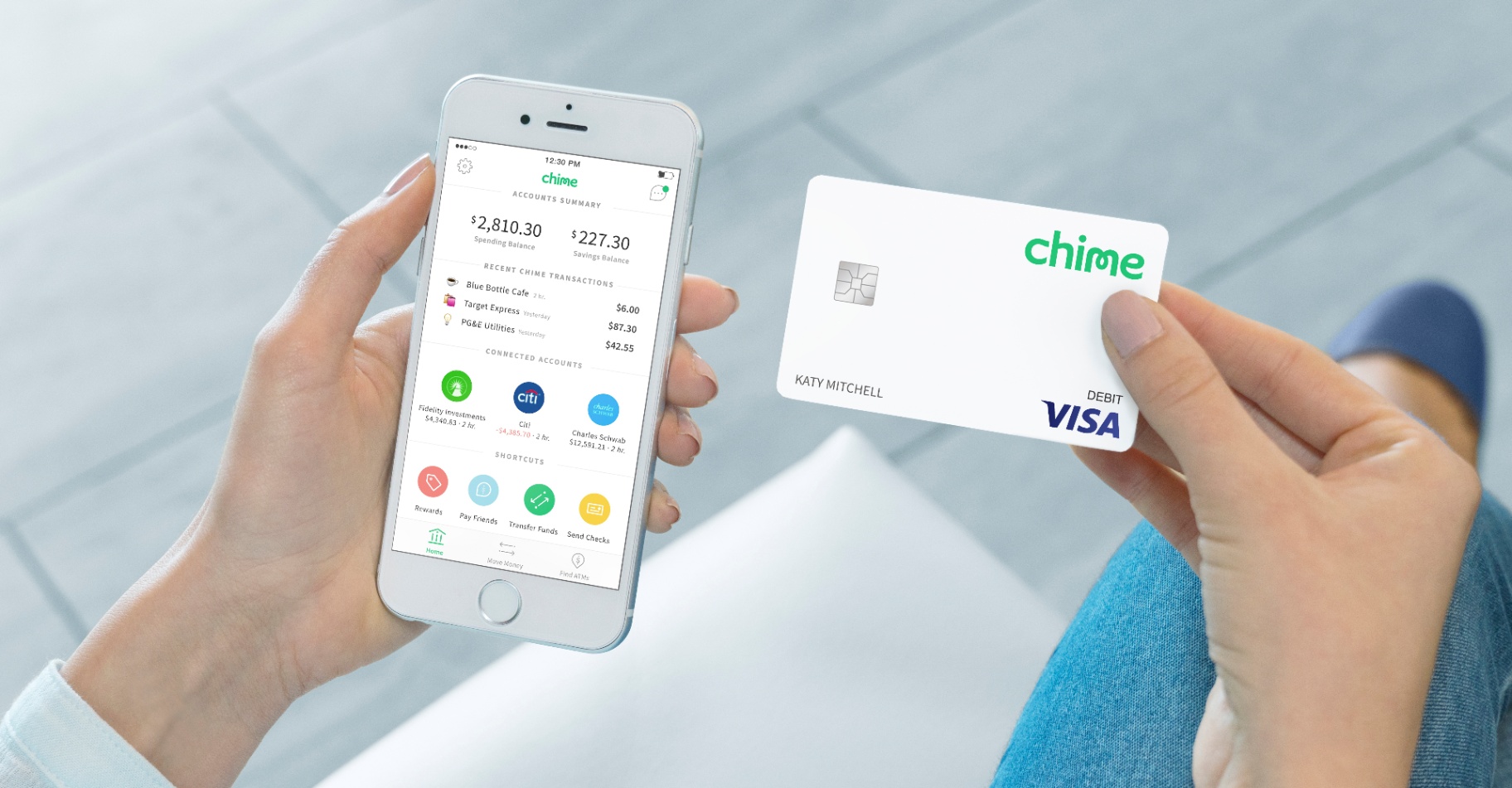 Plus, you can also avoid getting your paychecks lost in the mail or waiting in line to cash them!
How It Works
Set up the direct deposit on your Chime mobile app. When you open an account through Chime, you can email yourself a pre-filled direct deposit form you can hand over to your employer.
Unlike traditional banks, where it takes up to two days for check clearing, direct deposits make money available to you instantly without unnecessary processing and waiting. You can now enjoy the fruits of your labor earlier than usual with this cool feature!
Send Checks Via Mail
One of Chime's best features is allowing you to send checks via mail. This is particularly useful if you are the type of person who uses checks a lot or has several transactions involving checks.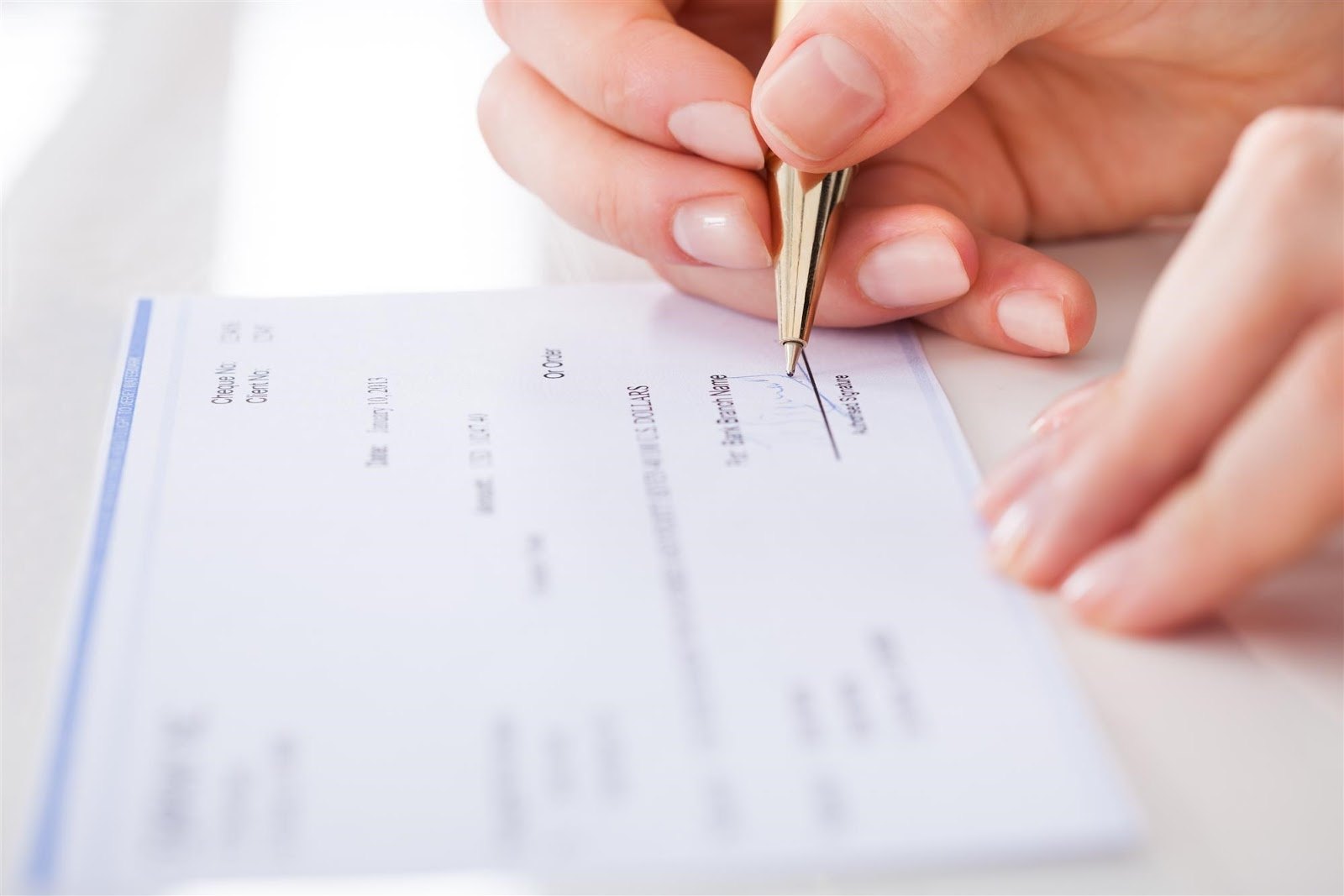 Since writing and mailing checks can be too time-consuming, you can lessen the time you spend on the Chime app.
The Chime app allows you to send checks not just to individuals but to businesses as well.
Convenience At Your Fingertips
The Chime app acts as your personal assistant, so you no longer have to bother with mailing checks. All you have to do is provide information such as the receiver of the check and the amount to be sent, and you can consider it done.
Transfer Money Instantly With Pay Friends
Pay Friends is another exciting and incredible feature built into the app. You can instantly send money to your friends, family, roommates, or anyone with a Chime Spending Account.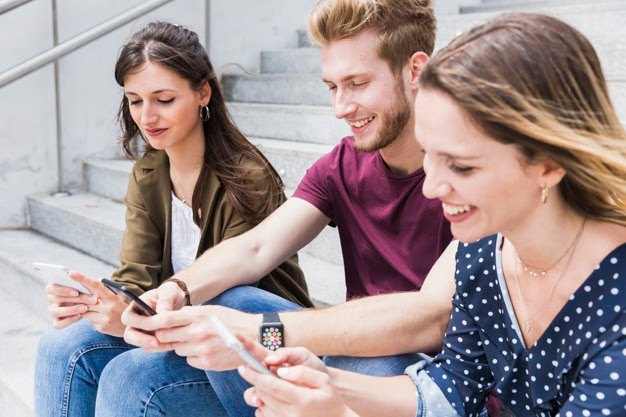 More than that, you can do all of these for free. At Chime, they believe that sending money must be free; you can get rid of those common wire fees charged by other mobile payment apps.
You can use Pay Friends for everyone, regardless if they are on iOS or Android. Plus, Pay Friends will automatically sync your contacts from your contact list to help you find and pay friends quickly.
If the payee is not on your contact list, you can also use the payee's phone number or email address as long as they have a Chime account.
Why Pay Friends Is The Best Choice
Unlike other apps that make you wait for 1-3 days, transferring and receiving money via Pay Friends is done in real-time. It also has a $2000 monthly limit which is significantly higher than other applications.
All of these amazing features at no cost, brought to you by Chime.
Manage Your Accounts Easily
At Chime, you can transfer funds between your Spending Account and Savings Account in a few taps. This is a beneficial and convenient feature because you can move and transfer your money without fees and charges.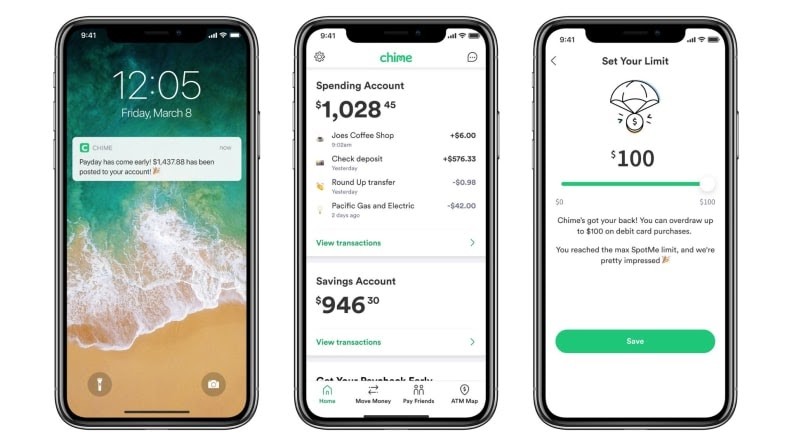 If you have other external bank accounts, credit cards, and investment accounts, you can be sure to manage these accounts through the Chime mobile app as well. You can easily monitor your account balances by connecting these accounts to the app.
Combine Your Mobile Payment Apps
Aside from your external bank accounts, you can combine Chime with mobile payment apps as well. Chime supports payment apps including Apple Pay™, Google Play™, and Samsung Pay.
Now you can go anywhere with just your mobile phone and leave that wallet behind.
Deposit Checks On The Go
We all know how much time it takes to deposit and cash checks. Banks would usually require you to drop these checks at the bank, which means more time falling in line.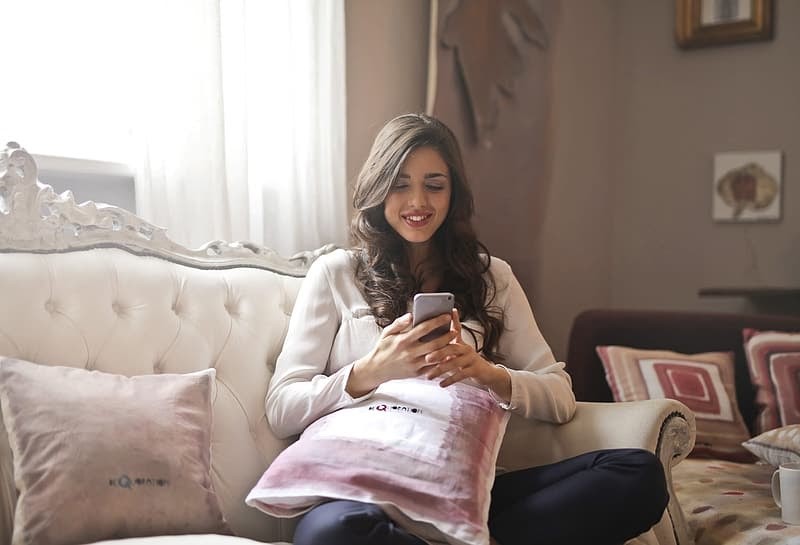 With the Chime mobile banking app, you can deposit checks without filling out a deposit slip, going to a bank, or using the mail.
How It Works
All you have to do is open the Chime mobile banking app and snap a photo of the check using the built-in camera feature. Ensure that your photo clearly shows the pertinent details so the app can quickly process your check and deposit the money into your account.
You can deposit your checks from anywhere and watch your account balance grow without the hassle of this feature.
Zero Fees On Your Part
Aside from these impressive features, Chime prides itself in its commitment to provide service with no hidden charges and fees. Opening an account is free with no maintaining balance, as well as ATM transactions and fund transfers.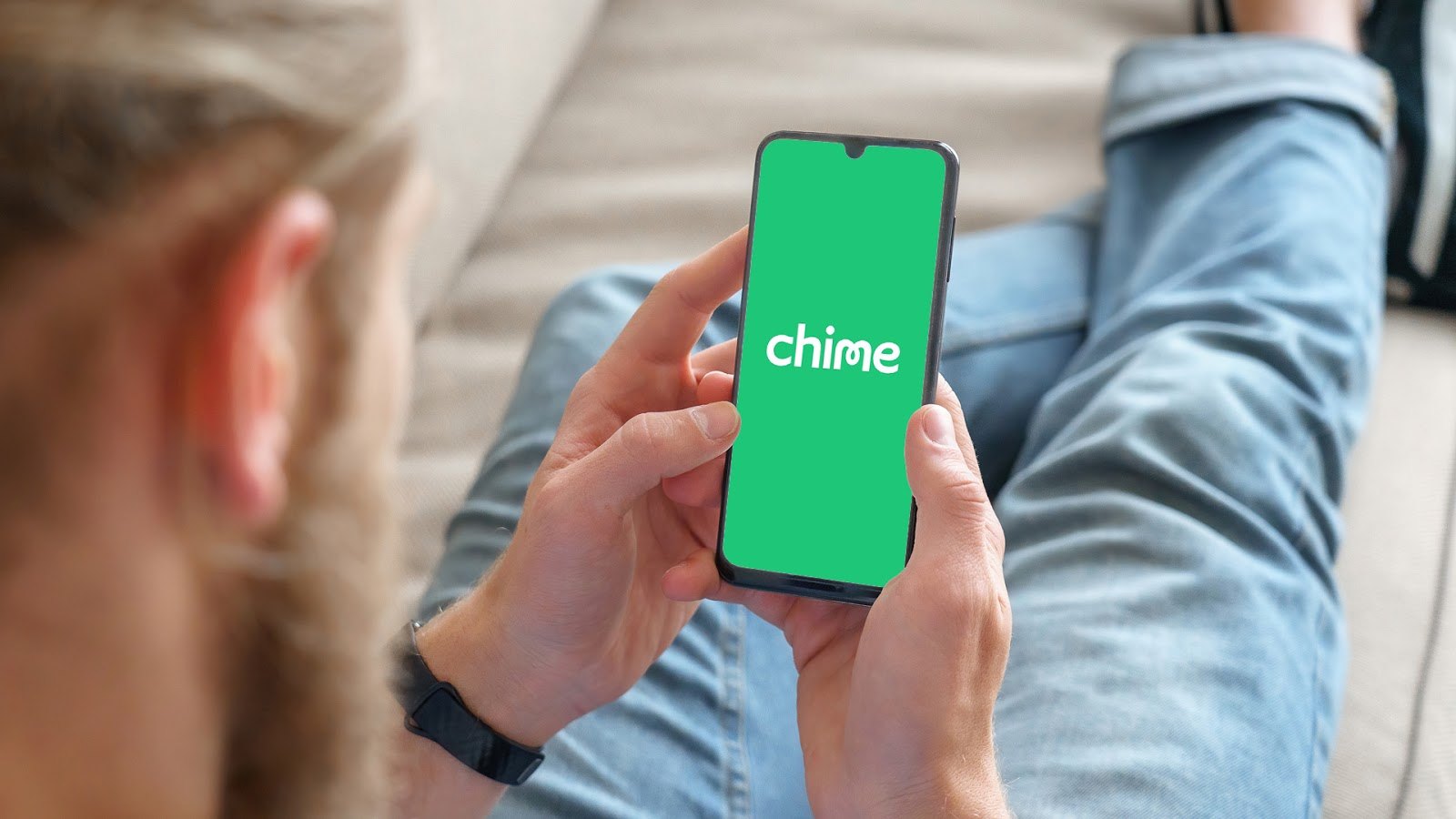 Chime also does not charge an overdraft fee and a monthly account service fee. Should your card get stolen or lost, Chime will also replace the card at no cost.
Chime's SpotMe
You can kiss those overdraft fees goodbye with SpotMe, an overdraft protection feature that you can enroll in when you have a total monthly qualifying direct deposit of $500.
When you exceed your available balance, Chime can cover up to $100 with no overdraft fee. When you make your next deposit, Chime will then automatically take the money you owe them from your deposit.
Safe And Secure Way Of Protecting Money
Chime puts a premium on security; that is why the app has several security features to protect you and your money.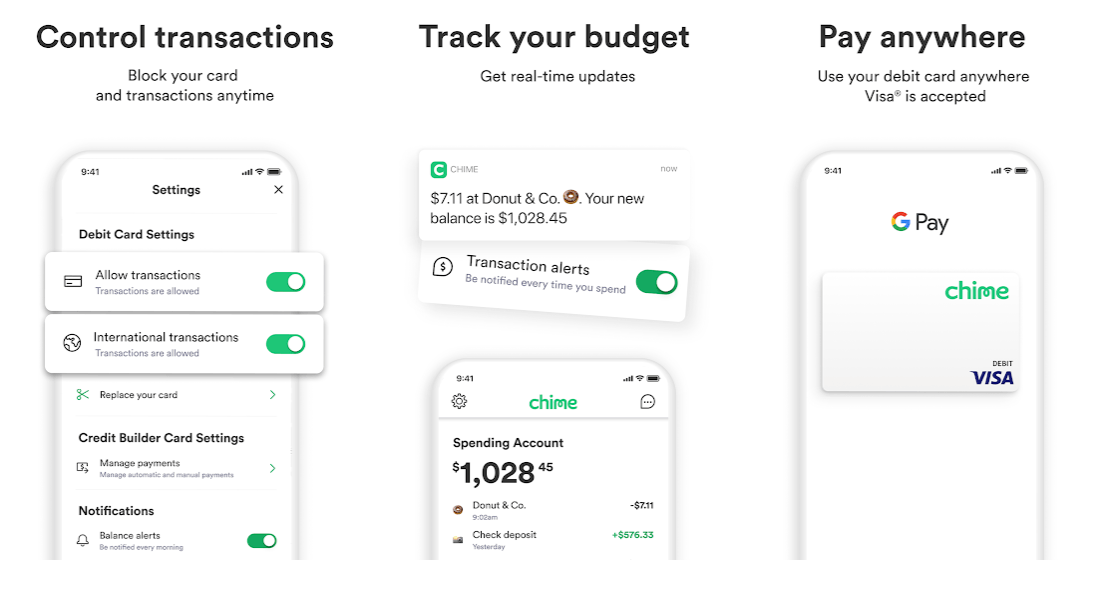 If your Chime card goes missing or shows some unauthorized usage or transactions, you can easily block your card on the app. To do this, open the Chime app and toggle the "Allow Transactions" setting to disable all transactions.
The app also provides real-time alerts for each transaction you have. You can turn on your daily notifications to keep track of what's happening with your hard-earned money.
Insured With Chime
You can be confident that your money is safe with Chime, but your money is insured up to $250,000 through FDIC in case of any untoward incidents.
Aside from that, Chime debit cards are protected by Visa Zero Liability, ensuring that you will not be responsible for unauthorized charges.
The app also supports two-factor authentication for double security to prevent unauthorized access to your account.
Conclusion
Banking has never been easier with the efficient and incredible Chime mobile banking app. With Chime, you can spend, save, and monitor your money without the hassle of many apps.
Last updated on April 13th, 2021 at 05:35 pm