If you are a traveler on a budget, then you probably know how important it is to search for the "perfect" flight. However, this task can take so much of your time and energy.
With so many options out there, which flight should you choose? Fortunately, we have compiled the best apps for buying airline tickets that will help you find the best bang for your buck. Read on and learn about these apps, their features, where to download them, and a lot more!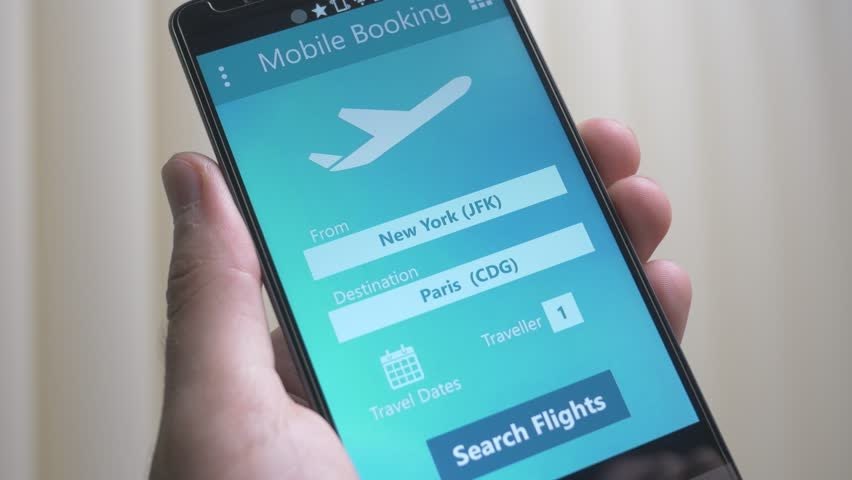 Hopper – Book Cheap Flights & Hotels
Hopper is rated as one of the best apps to use to search for flights, hotels, and car rentals. The app accurately predicts hotel rates and airfare prices for up to 1 year in advance. If you want to monitor a certain trip, the app will send you notifications when you should buy the ticket to get the best deals!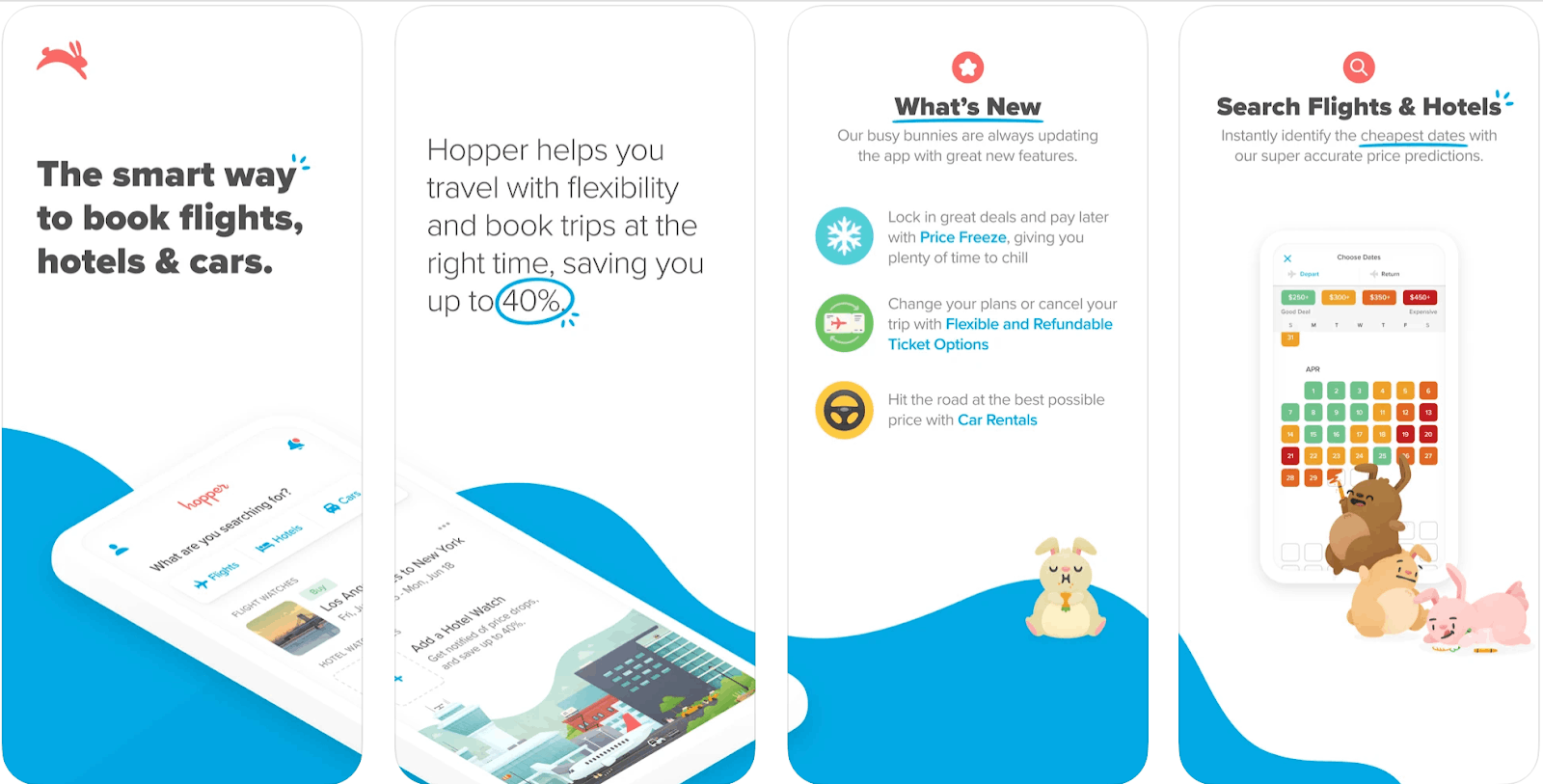 Moreover, you can find the days with the cheapest prices using its color-coded calendar and use filters to get customized predictions for your trips based on preferences such as layover lengths, stops, amenities and accessibility, and extra fees.
The best thing about this site is that it is absolutely ad-free! You can also make use of their great 24/7 customer service to help you get that deal that you've always been wanting to get. The app is available for free download at the Google Play Store and Apple App Store.
MakeMyTrip – Flights, Hotels
The number one travel app in India now caters to travelers outside the Middle East! This all-in-one app provides travelers with options on hotels, flights, holiday deals, bus bookings, cabs, shuttles, and even local events or activities.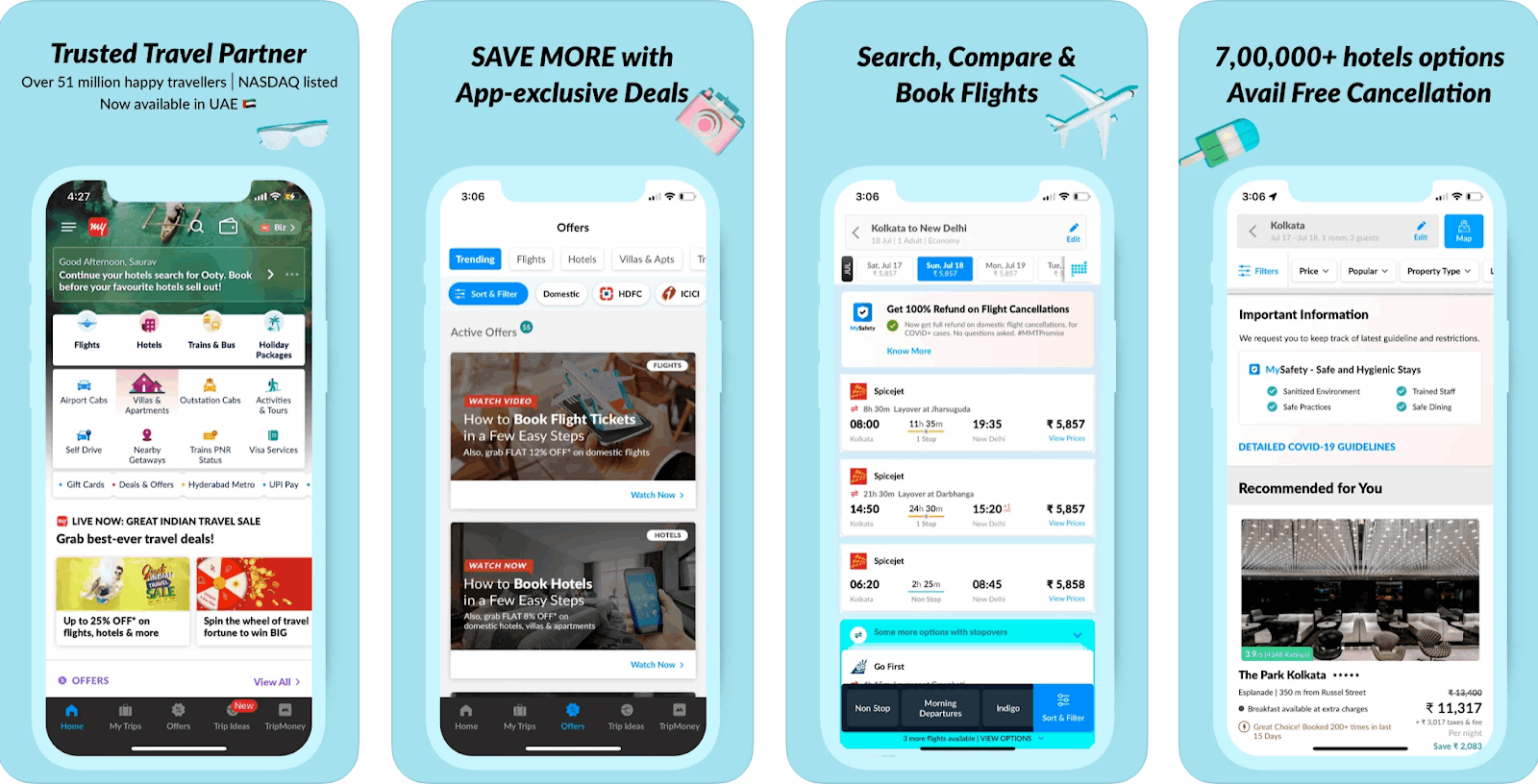 With the MakeMyTrip app, travelers can search, compare prices, and book both domestic and international flights. Get the best deals, access to discount coupons, and promo codes to get the lowest price possible on airfare tickets. You can also check the flight status, flight schedule, etc.
Indian domestic airline companies that have partnered with MakeMyTrip include Air India, Go Air, Air Asia, Vistara, Indigo. You can also fly with big international airlines such as Qatar Airways, Singapore Air, Kuwait Airways, British Airways, and more. The app is available for free download at the Google Play Store and Apple App Store.
Cheapflights Flights & Hotels
Cheapflights guarantees you a team of passionate travelers to help you find the best flight for your trip.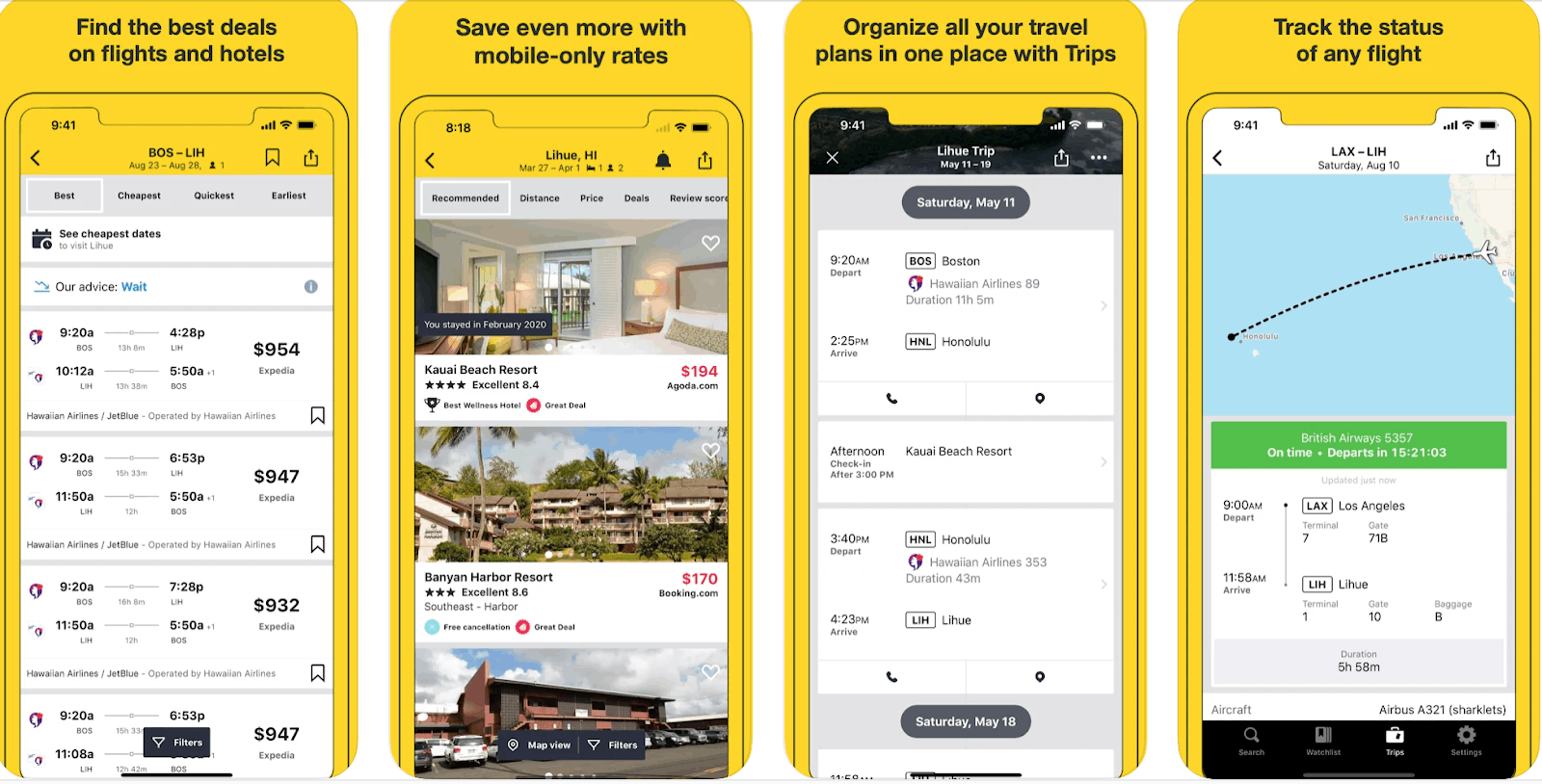 With the app, you can compare flight prices, hotels, and rental car rates from a wide range of travel agencies and airlines across the globe. If you are on a budget, use the app's Price Calendar and see the days with the lowest fares. You can also save and compare the results of your searches.
Cheapflights quotes direct prices and fares from the airline company or travel agency, so you can expect that prices are really cheap compared to other apps. You will not worry about hidden fees or charges when you book with this app. The app is available for free download at the Google Play Store and Apple App Store.
KAYAK Flights, Hotels & Cars
KAYAK's great search optimization allows you to easily search for the best travel offers such as flights with no hidden fees, hotels and car rentals that have great refund policies, or the cheapest trip your money can get you.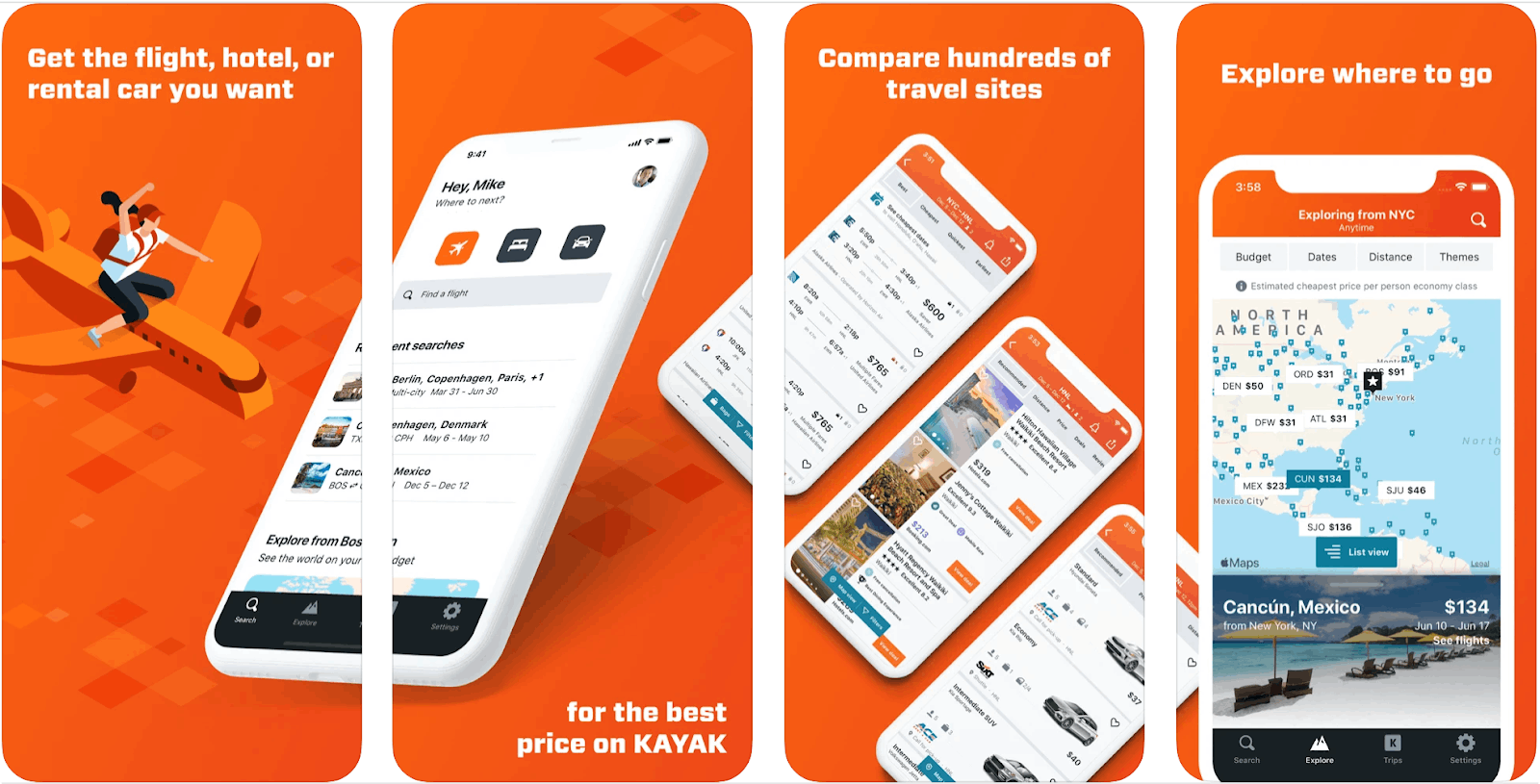 Use the app to search with flexible travel dates up to 3 days before or after your trip and discover the best time to fly within that range. Filter options based on departure times, cancellation policies, amenities, stops, and airline companies.
With KAYAK's AR measuring tool, you'll be sure to bring the right travel bag size and avoid getting charged with carry-on fees when you hop on the plane. The app is available for free download at the Google Play Store and Apple App Store.
Skyscanner – Travel Deals
Start the trip of the lifetime with Skyscanner, an all-in-one travel app that allows you to book flights, hotels, and car rentals all in one app.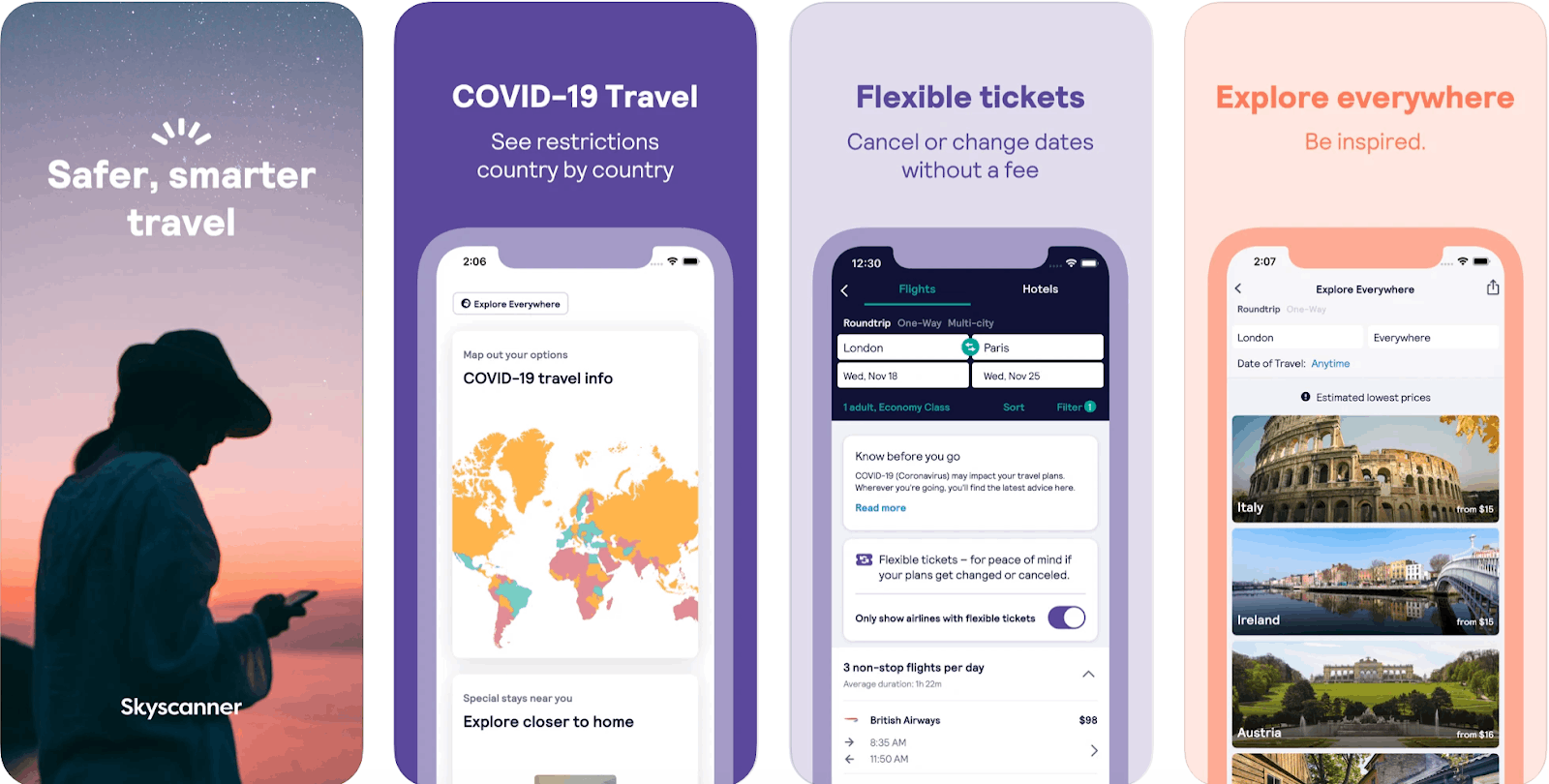 Find the best value flights by comparing hundreds of prices and airfare rates. Set up a Price Alert to get notified when prices change to get the best deal! You can also save your searches and add trips under your "Favorites" to easily retrieve your search when you feel like booking the trip.
Do your part for the environment and reduce your carbon emission as your travel! Choose Skyscanner's eco-friendly flights by booking flights marked as "Greener choices." The app is available for free download at the Google Play Store and Apple App Store.
CheapOair: Cheap Flights, Cheap Hotels Booking App
Like most flight-booking apps, CheapOair provides recommendations on when to get tickets based on price. You will also get notified of price changes of flights that you are monitoring or tracking.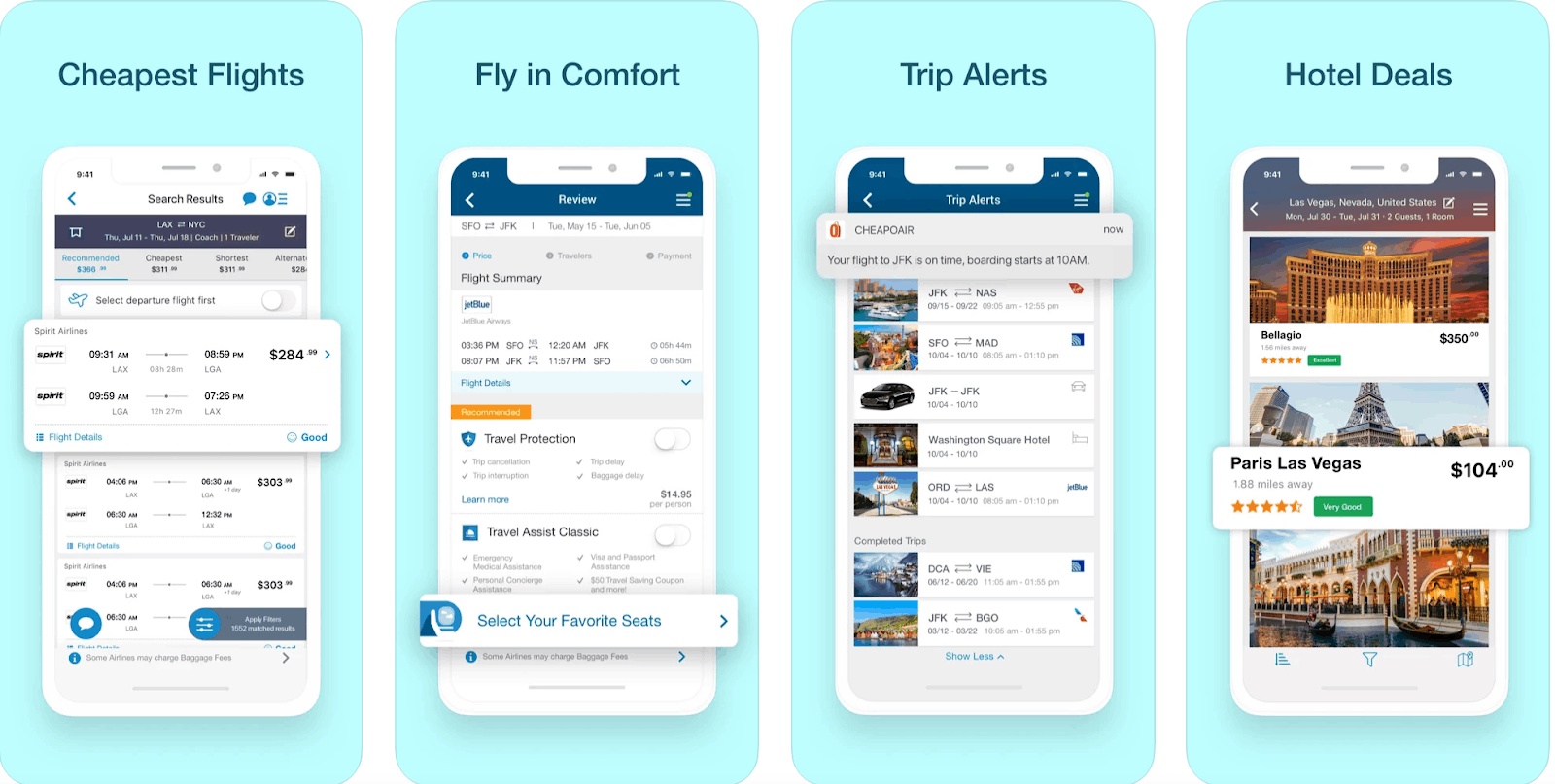 Flights from over 600 airlines are analyzed daily — the app then recommends the best time to fly to your destination with their optimized search tools and algorithm. While this app is also available on Android, iOS users get more perks when they use this app.
iOS users can directly share their trips using iMessage, as well as pay with Apple Pay with a single tap. The app is available for free download at the Google Play Store and Apple App Store.
Cheap Flights App – FareFirst
FareFirst uses a comprehensive flight meta-engine that compares thousands of prices from airlines and travel agencies to give you the best travel deal.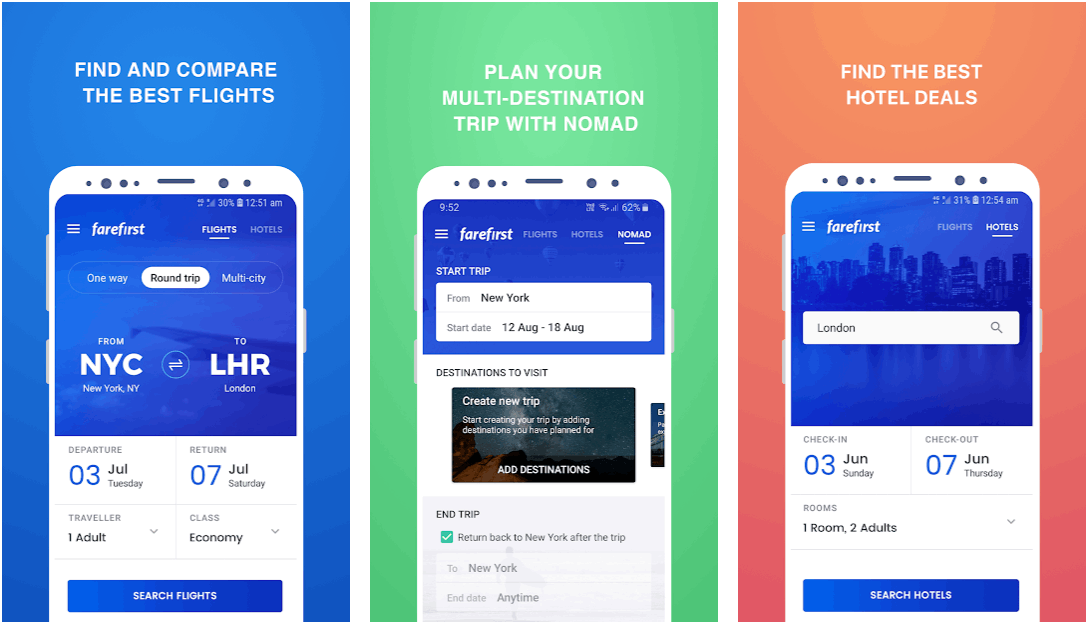 If you are planning to travel to multiple cities, all you have to do is enter the city and date of travel and the app will do the work for you. The app's advanced filter option allows you to customize your search according to your preference on budget, airline company, accessibility, and other factors.
Because the app only searches for tickets, the app isn't making money from selling tickets. Once you've found your trip, the app will direct you to the website so you can proceed with your purchase. With this feature, you are sure that there are no hidden fees The app is available for download in the Google Play Store only.
Expedia: Hotels, Flights & Car
With Expedia, you can find the right flight for you while earning points and rewards on the app! This app is a great option if you want to choose hotel and flight bundles because you will save more with discounts and promos.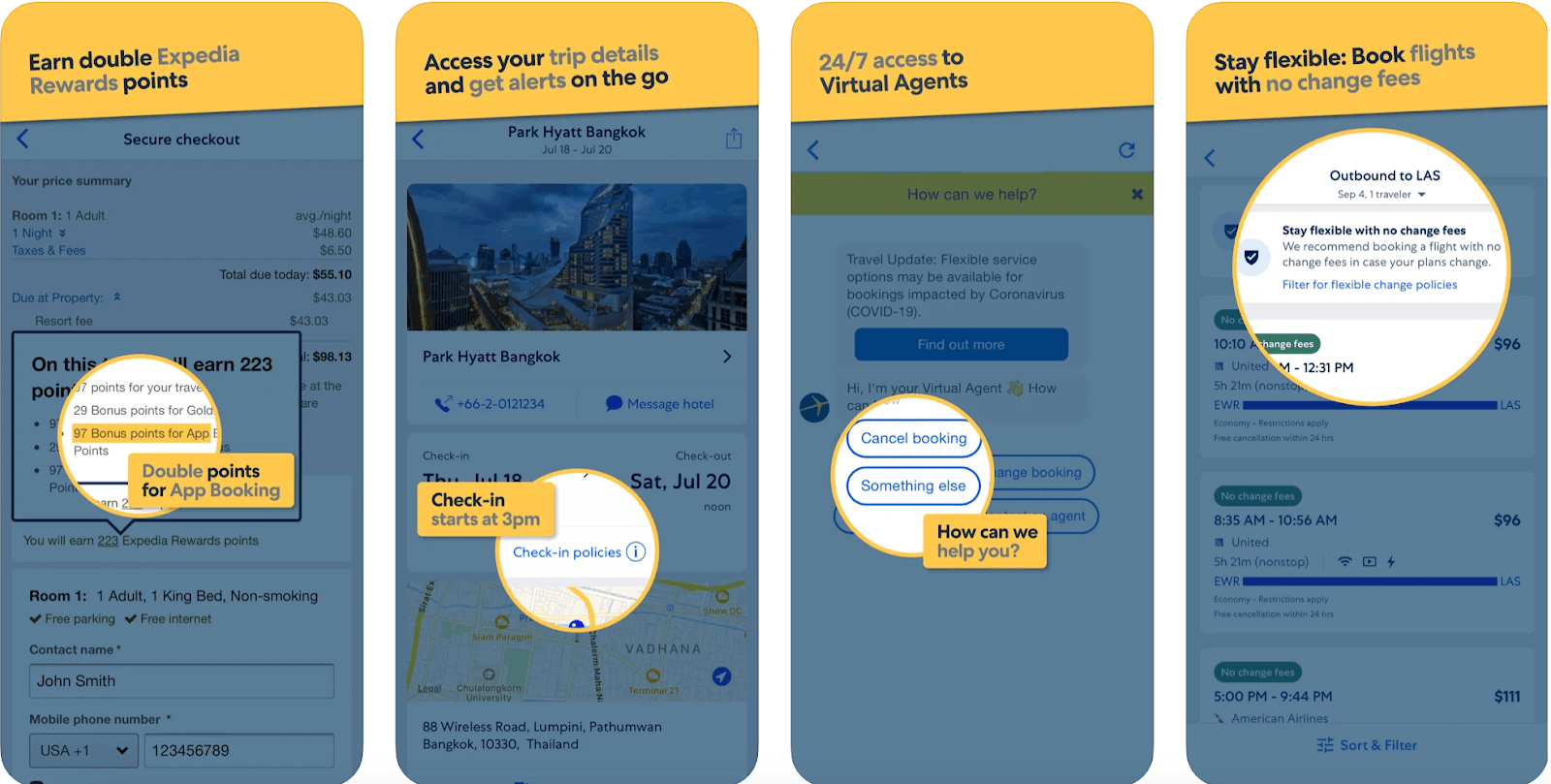 Watch out for Unreal Deals which offer extremely low prices for hotel and flight bundles! Choose from hundreds of airline companies and sort prices by price, duration, and class types that range from economy to business class.
Expedia is available for download at both the Google Play Store and the Apple App Store.
Flights by StudentUniverse
If you're a young person who loves to travel, you will definitely love StudentUniverse. This app provides up to 30% discounts on flights for travelers who are aged 18 to 25 years old — the only app to ever do so.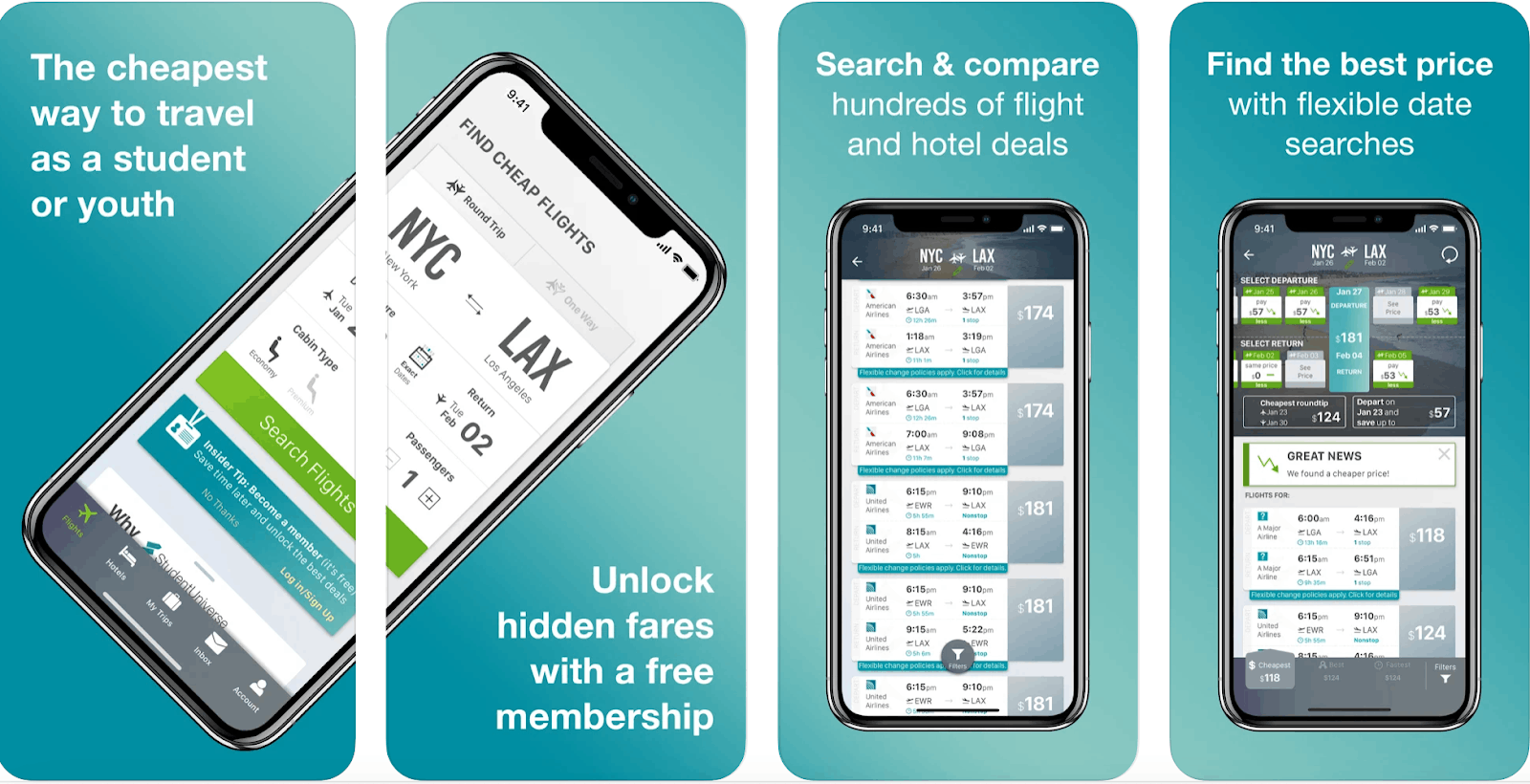 You can use the app's flexible schedule feature and find the cheapest flights for a range of dates. They also provide the option to fly greener by offsetting your carbon emissions. Compare prices from over 200 major airlines such as American Airlines, United Airlines, Jetblue, and Delta Air Lines, among many others.
Exclusive youth members get student discounts and a lot more perks with the app. The membership is free, so if you are eligible or know someone who is, grab this opportunity now! The app is available for free download at the Google Play Store and Apple App Store.
Momondo Flights, Hotels & Cars
With Momondo, you will have access to ticket options from major airlines and low-cost carriers, especially those fights that have no rebooking or change fees.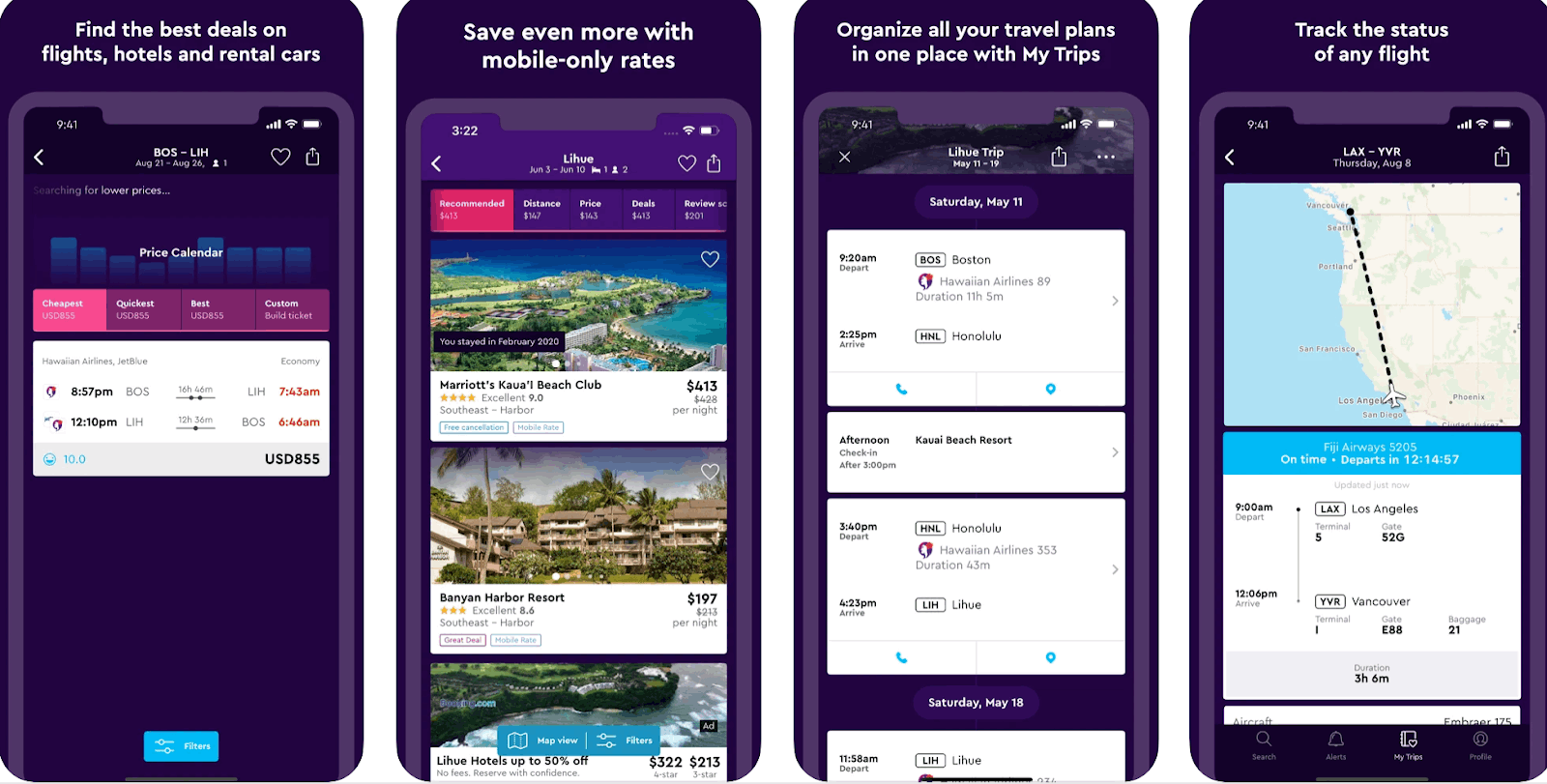 Unlike websites, your fare search results are not affected by your searches and will not skyrocket after every search. Filter trips and flights based on the number of stops, departure and arrival time, ticket type, and many more. You can also save your results so you can easily retrieve them later on.
The best feature of Momondo is that you can easily spot the cheapest, quickest, ad best flight for you as flight searches are automatically categorized under these three labels. The app is available for free download at the Google Play Store and Apple App Store.
Conclusion
Planning trips has never been easier with technologies such as flight-booking apps. These travel apps truly make the daunting task of flight-searching easier and bearable. With these apps, you are sure to get the best deal for your wallet!
When you are ready to take your next vacation, remember to check out these helpful apps!
Last updated on December 27th, 2022 at 05:52 pm