Tracking finances is not everyone's cup of tea, especially when you don't have the right application or software for it. While others find budgeting and tracking a relaxing habit, other people can find it a chore.
What if there was an app out there that made budgeting and finance tracking as easy as 1-2-3? Let's take a look at Inuit Mint, a simple, straightforward mobile finance app with the complete package to help you deal with where your hard-earned money goes.
Here's a guide on the features and services offered by the Mint app to help you get started with your finance tracking and make sure you never lose track of your moolah.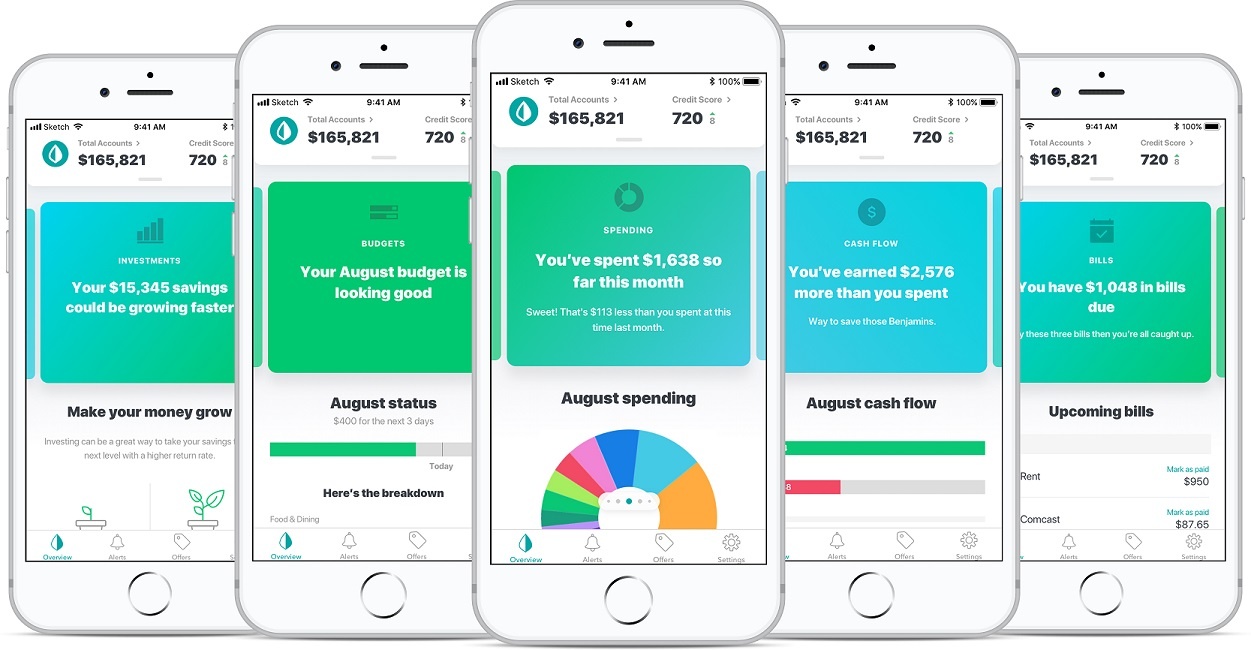 The Best App To Freshen Up Your Tracking
Mint is a personal financial management and tracking app owned by the company Intuit since 2009.
It is ranked as the best free option among personal financial tracking apps on the Play Store because of its complete basic budgeting features, bill payment reminders, credit monitoring service, and investment tracker.
It also allows you to keep track of all your bank accounts in one place by syncing them to the app so that you can control and track your finances without the hassle of opening too many apps on your phone.
Mint also lets you set your financial goals, categorize your expenses and income, and track your transactions. Let's get started!
Getting Started
First, you have to search for 'Mint: Budget, Bills, Finance & Tax Refund Tracker' on the Google Play Store and click 'Install'.
Once you've downloaded and launched the app, you will be greeted with a sign-up page and will be asked to register and create a Mint account. The app can connect with almost any financial institution in the US to track your bank, credit card accounts, loans, and investments.
After you've set up your account, Mint will download several months' worth of your transactions and data. This process might take a few minutes at first, but there's no need to worry as future updates will happen automatically.
Budgeting With Style
Mint's budgeting tools come with a daily budget planner, which suggests your budget goals based on how you spend. What's interesting with Mint is that it does not take your budget as a whole but rather creates categories for your expenses.
The app will automatically suggest budget amounts for you based on an analysis of your spending history in each category. Still, you can always modify and adjust those amounts depending on your style.
Take note that budgets can be set daily, weekly, monthly, or even set for every few months.
See Where Your Money Goes
With Mint, you can plan for the future because of its awesome feature that allows you to create a budget based on your spending patterns. You can track how much you're spending on what and when.
Aside from this, Mint can also show you how your spending affects the money you have at the end of the month or year by showing you a comprehensive and detailed report after your transactions.
With this feature, you'll be reminded of how much you can spend, things you should be spending on, and help you stick with your budget.
Mint's Way To Save
Mint's Goal page allows you to set up saving goals, whether it be short-term or long-term savings. Goals must be tied to one of the accounts synced on the app, and you can only set one goal per account, which makes saving easy and achievable.
The app also contains a 'Way To Save' section where you can see deals from financial companies such as credit card offers, introductions to brokerages, checking accounts, mortgages, and insurance policies.
Track Your Bills
The Bills feature is another feature you won't want to miss. It easily tracks all of your bills– from credit card bills, utility bills, rent payments, and even other services. This saves you time from having to log in to multiple sites.
Besides this, you can make the app remind you when bills are due or warn you when your account balances have insufficient funds to pay upcoming bills. With this, you can say goodbye to penalties incurred from paying bills late.
One security feature that Mint boasts of is notifying you of any suspicious activity, so you can take a deep breath and worry less about anyone messing with your money.
Standout Features
If you think these features are impressive, here's one that's going to make you want to download and use the app for sure: you get 24/7 access to your credit score free of charge.
You also get a credit report summary, as well as notifications of any changes in your TransUnion credit report.
Because Mint can virtually connect to almost every bank around the US, they are the only app that can provide this free credit score report, with no credit card required.
All you have to do is verify your identity, and after a few minutes, you'll get your free credit report summary. This feature saves you the inconvenience of having to check someplace else.
Credit Score And More
Not only does Mint provide you a free credit score report, but it can also educate you about your credit score, how it's calculated, which will help you improve and work around it. The app will also send you credit alerts whenever TransUnion receives new credit information from creditors.
To do this, go to "Get your free credit score" on the initial Overview page, then complete a two-step form to verify your identity. After this, you'll be taken to your Credit Score details page and view your credit score.
And don't worry, your credit score won't impact your credit whenever you make a soft credit check on Mint. You can view your credit score as much as you want, any time.
Protection And Safety
Mint has set up smart and secure features to protect you and your money from frauds, scams, and other suspicious activity. These safety features include security scanning with VeriSign for data transfer and multi-factor authentication to access your account.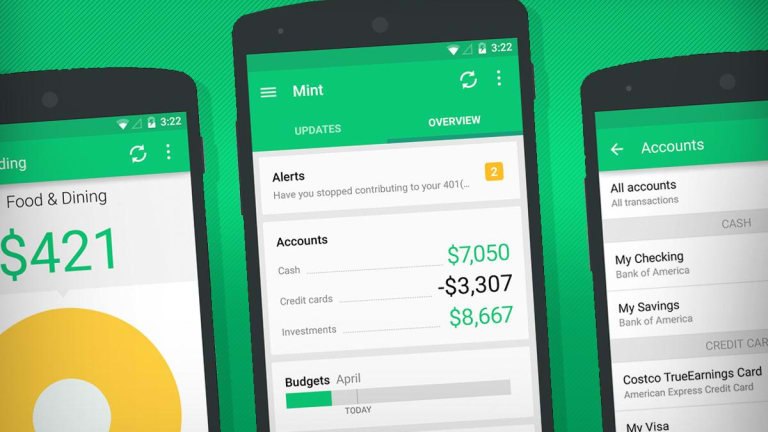 Mint tracks your active devices and sends verification codes through your registered email or mobile number to keep your account safe and secure.
If your mobile device goes lost or stolen, you can have peace of mind knowing that you can delete all your account information immediately and remotely.
You'll also receive reminders when you are charged an ATM fee, exceeding your budget, and when the app notices suspicious transactions, especially those involving large amounts of money.
Look After Your Investments
Mint offers various tools to suit your investment style, one of which is portfolio tracking to help you look after your investments. With this tool, you can also catch hidden charges such as fees from investment advisors, brokerages, and 401(k).
You can compare your portfolio to market benchmarks and take a look at your asset allocations across all your investment accounts like mutual funds, brokerage accounts, 401(k), and even IRAs.
The app also includes reports for performance, value, and asset allocation. You can also select specific time frames from the day you started tracking your investments. Mint can help you identify and reduce unnecessary charges, too, making sure every penny is spent to your advantage.
Why Mint?
Overall, Mint is a great financial tracking app because of its uncomplicated and easy-to-use interface, flexible budget tools which value individuality and customizability.
Financial reports are also digestible and customizable, and your downloaded transactions are automatically categorized to keep you organized. The app also employs bank-level data security for account aggregation.
You are secure because of its state-of-the-art protection features such as sending customized alerts for overspending, large transactions, hidden charges, and ATM fees.
Mint stands apart from the rest because of its free soft credit check, which you can do without the hassle of going through securing a credit card and other processes to check your credit score. Mint also aims to educate you with their learning resources on credit scores.
Points Of Improvement
Of course, no app is perfect. Mint certainly has some features that it can improve on, but nothing to the extent that the app becomes destructive or unappealing. It is, after all, still the best free app on the market for Android users.
Some improvement points would be addressing the unavailability of account reconciliation, lack of running account balances in account registers, and lack of support for multiple currencies.
It would also be great if the app allowed multiple saving goals on a single account, which might be useful to many people who are keen on achieving their goals.
Conclusion
Mint is a great app for all types of people – the money-conscious users, the laid-back investor, or the carefree spender. Whichever you are, you can be confident that Mint has the right tool for you and help you live a life where you are on top of your finances and control your money.
Indeed, Mint is a great way to freshen up how you track finances and how you budget, so you are sure that your money stays "fresh" wherever you go.
Last updated on December 23rd, 2022 at 07:47 pm