Every day, mothers juggle different responsibilities and tasks like taking care of the children, doing household chores, among so much more. Some moms likely have difficulty in managing all of the tasks they need to accomplish.
Nowadays, some mobile applications are dedicated to helping moms manage their jam-packed days. Check out below some of the top smartphone apps for moms out there and how they can help with their services and features.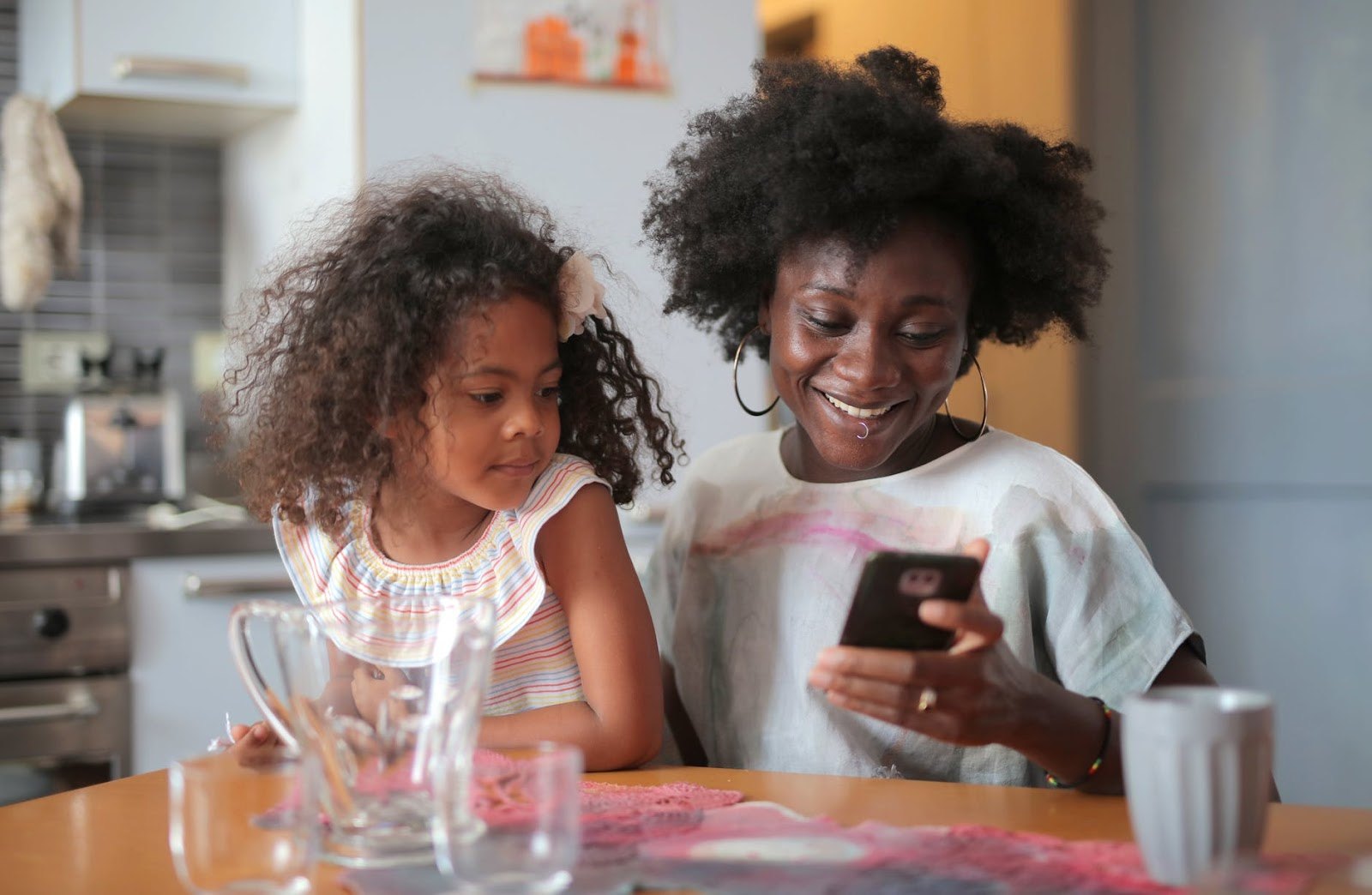 Bambino
For busy moms out there, the Bambino app can help find babysitters in your area. Mothers can easily choose one by filtering availability and performance. Babysitter profiles contain ratings of previous babysitting gigs they've had on the app.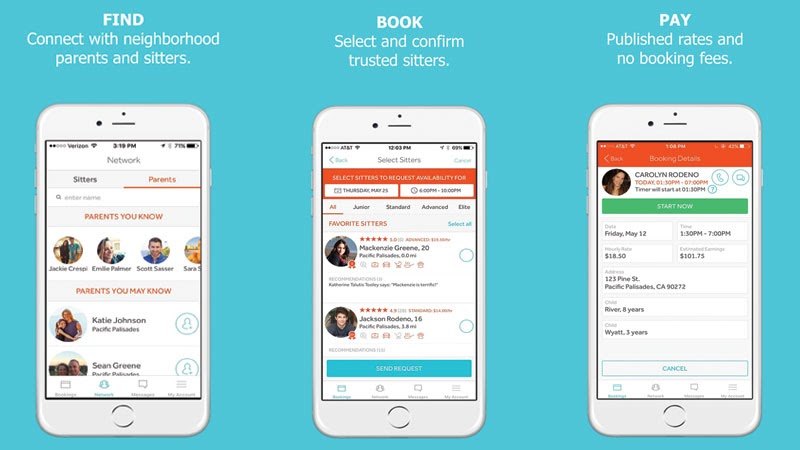 Bambino is an all-in-one application for finding babysitters because mothers can search, hire, and pay them through the app. With these features, busy mothers can save time organizing a babysitter because everything is handled by the app.
Mothers can hire babysitters in just a few hours or minutes as long as both parties agree. The Bambino app is free to download on the Google Play Store and the iOS App Store, and setting up an account for mothers is required to enjoy all the features.
Cloud Baby Monitor
One of the popular mobile apps for moms with newborns is the Cloud Baby Monitor app. The app allows parents to turn their devices into a video monitoring system.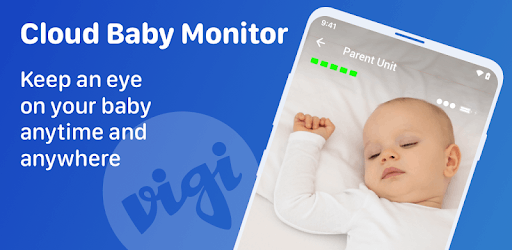 One of the devices can be set up in the baby's room and will serve as a camera, while the other one can just be the mother's mobile phone. Because everyone already carries their phone around with them all day, using the Cloud Baby Monitor app adds more convenience and prevents mom from having to carry around another device.
Cloud Baby Monitor can be downloaded on both Google Play Store and iOS App Store. The app costs $6.99, which is pretty cheap compared to other video monitor systems and applications.
Cozi
One of the best organizational apps for the family is Cozi. It is widely popular for moms because it has many features that can connect all family members to different chores in the house. Mothers can sync their calendars with their children's, so they can be updated on each other's schedules.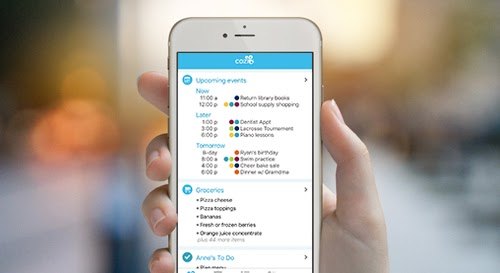 Collaboration among the family members of the chores is easy with Cozi. For example, mom can create a shopping list on the app, and any family member who is synced to it can add to the list from the app and it will be updated in real-time.
The Cozi app gives moms a break from having to remind everyone of their household chores responsibilities and managing grocery shopping runs with more communication. Cozi can be downloaded on both the Google Play Store and the iOS App Store. Though it is free to download, there is a subscription plan called Gold Plan, which costs $29.99 per year.
FitMama
The FitMama app aims to help moms stay in shape with convenience and ease. It has workout sessions and routines for all moms regardless of whether they are beginners or not. All the workouts on the app are simple and easy to follow.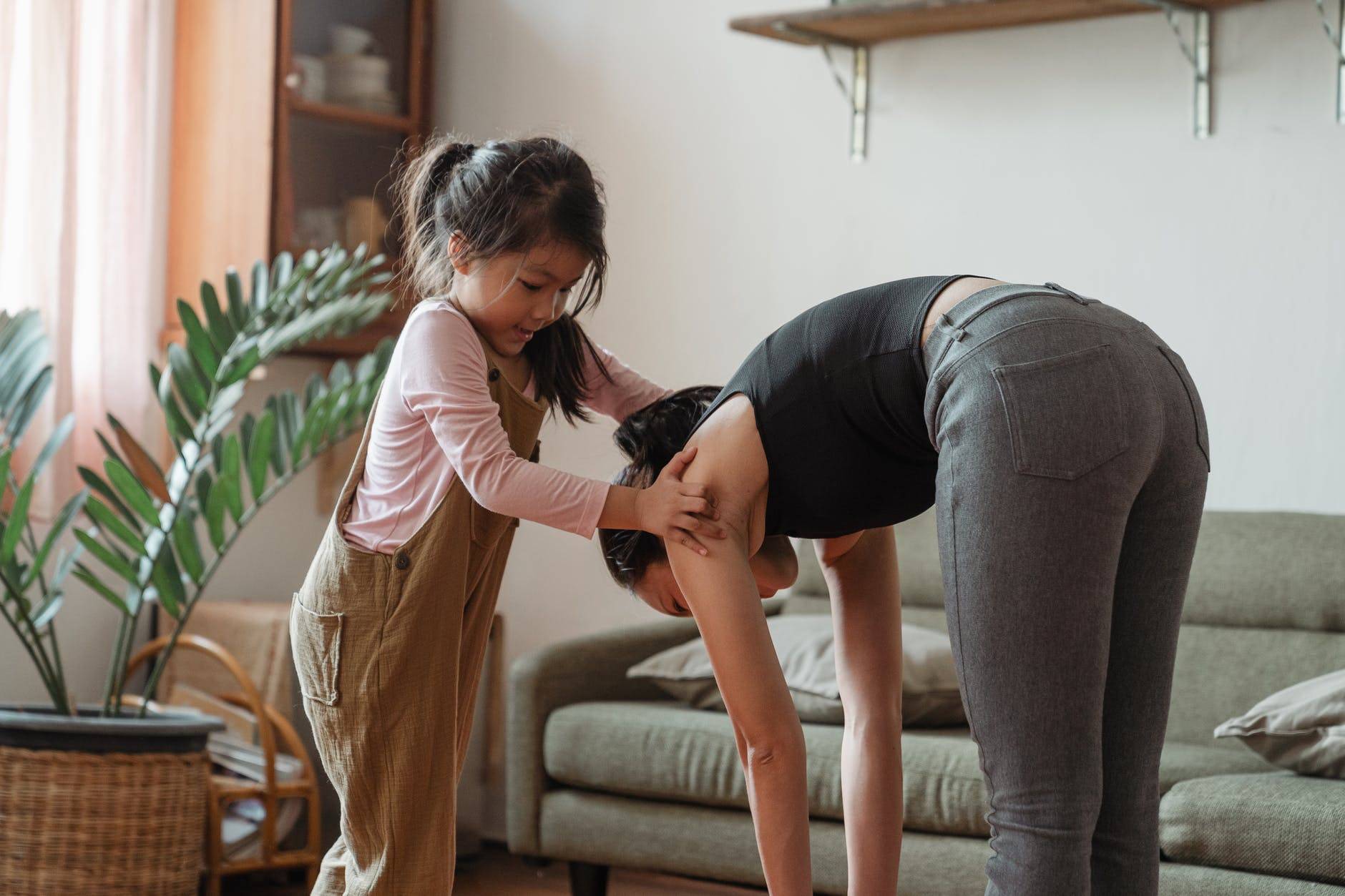 They can also be done anywhere, even at home, as long as there is space. There is no equipment needed, so no extra expenses, and working out is possible any time of the day, whenever moms have free time, or when they can fit it in.
FitMama adjusts its routines depending on the target goals and ideal pace. There are free routines upon download of FitMama from the Google Play Store or the iOS App Store. Mothers can get even more routines with the FitMama Pro that costs $2.99.
Instacart
Mothers often do the shopping for the household but can be a struggle to do it for those who are also working or have infants and toddlers. So, to save time on shopping, moms can use the Instacart app. For moms who do not have time to shop, they can simply create a shopping list and have their groceries delivered to their homes.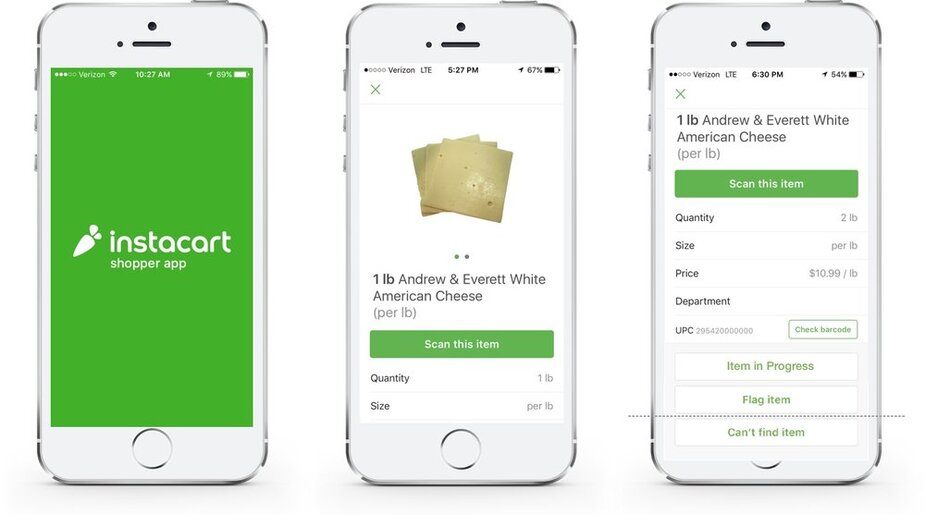 Otherwise, moms can use the app to organize everything they want to purchase and pick up the items at the store, saving them the hassle of walking all over while managing the little ones on such an endeavor.
Once the app is downloaded through the Google Play Store or iOS App Store for free, mothers are expected to sign up and complete their profiles. It is important to add the zip code so that the app can recommend and locate the participating stores near their location.
Keepy
Moms want to keep things their kids have made in order for them to look back on when they're older, whether it's an old drawing, artwork, letter, or handwriting. There is an application called Keepy that does this job, so mothers can keep the memory without keeping the clutter.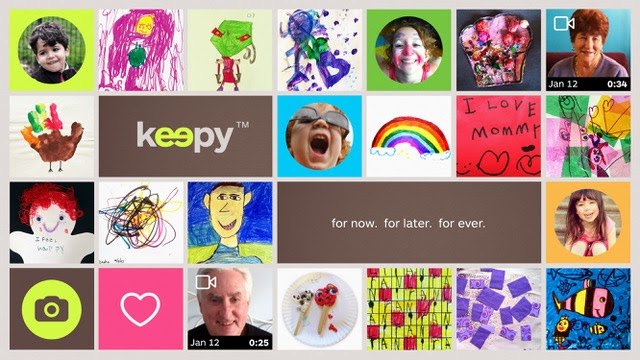 Keepy stores anything that is uploaded. Since many mothers often throw away most of the artwork of their children, Keepy lets them keep a souvenir.
The uploaded artworks can be viewed as an album or the pieces can be used as designs on different things like pillows, mugs, and other materials that can be printed. The Keepy app is completely free to be downloaded on both the Google Play Store and the iOS App Store.
Peanut
The Peanut app is an exclusive mobile application for mothers, new mothers, soon-to-be mothers, and planning-to-be-mothers. The app aims to create an online platform for these women where they can have meaningful interactions with each other.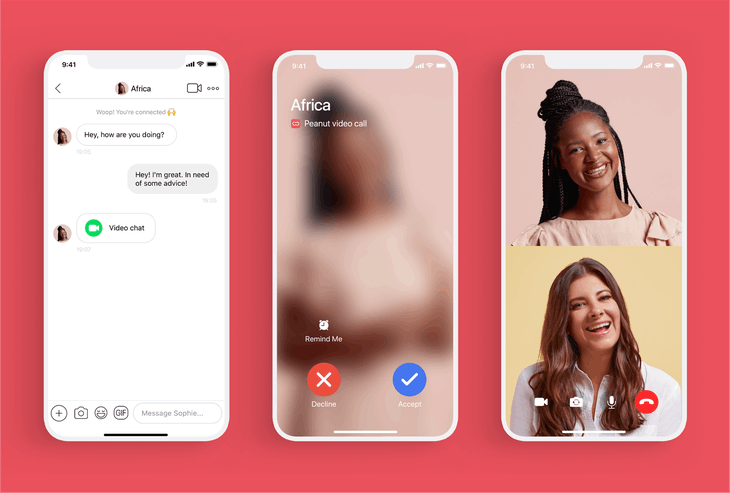 The interaction is meant to be for providing advice, sharing experiences, and answering questions. Peanut wants mothers or soon-to-be moms to have a social circle that can truly understand what they are going through, offer advice on how to overcome challenges, and provide support.
Mothers can freely download the Peanut application on the Google Play Store and the iOS App Store. Upon installing, the app asks certain questions to personalize the experience of the women on the app. Mothers can also learn of other moms who are nearby as one of the featured services of the app.
Playground Buddy
Mothers ensure that their kids maximize their childhood by letting them socialize with other kids. This is possible usually by bringing their child to different playgrounds. There is an app that helps moms find great playgrounds near their location.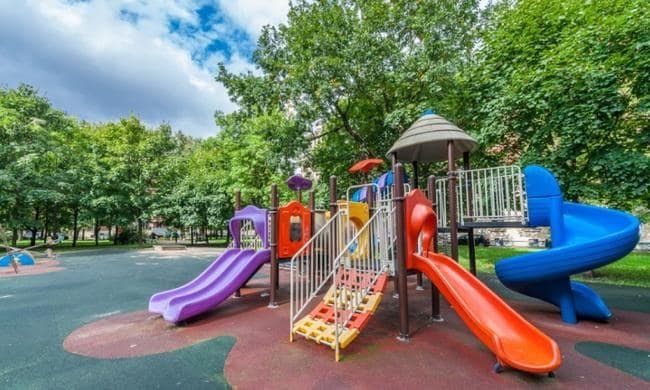 The Playground Buddy is an application that has a list of playgrounds in the area and even in neighboring towns. Mothers can check whether the playground is safe, appealing, and has age-appropriate equipment that their child can enjoy. The app allows the uploading of photos so moms can see exactly what to expect when bringing their kids to play.
Once the mother decides to visit the playground with her kid, the app provides direction and instruction on how to get there. Mothers can install the application on their mobile phones from the Google Play Store and the iOS App Store. The application is completely free.
ShopSavvy
Mothers are known to always be able to find the best deals. Fortunately, there is the ShopSavvy app that further helps mothers to find the best value for products in nearby stores.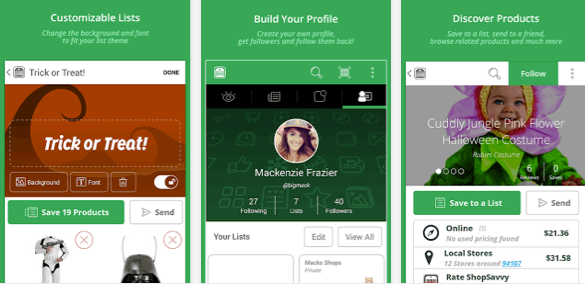 Partner stores on the app are always offering a ton of coupons on products available. Users can compare prices by scanning the barcode of the product, seeing what the price of it is in other stores.
Moreover, the app provides an alert whenever there is a drop in product prices. The price drop alerts can be on Amazon, Walmart, Target, and other big stores. ShopSavvy is free to download on Google Play Store and iOS App Store. Though it is free, there are in-app purchases available.
Yoga for Beginners
It is a given that mothers have hardly any time to spare for themselves as they are dedicated to taking care of their children, their spouse, and the house.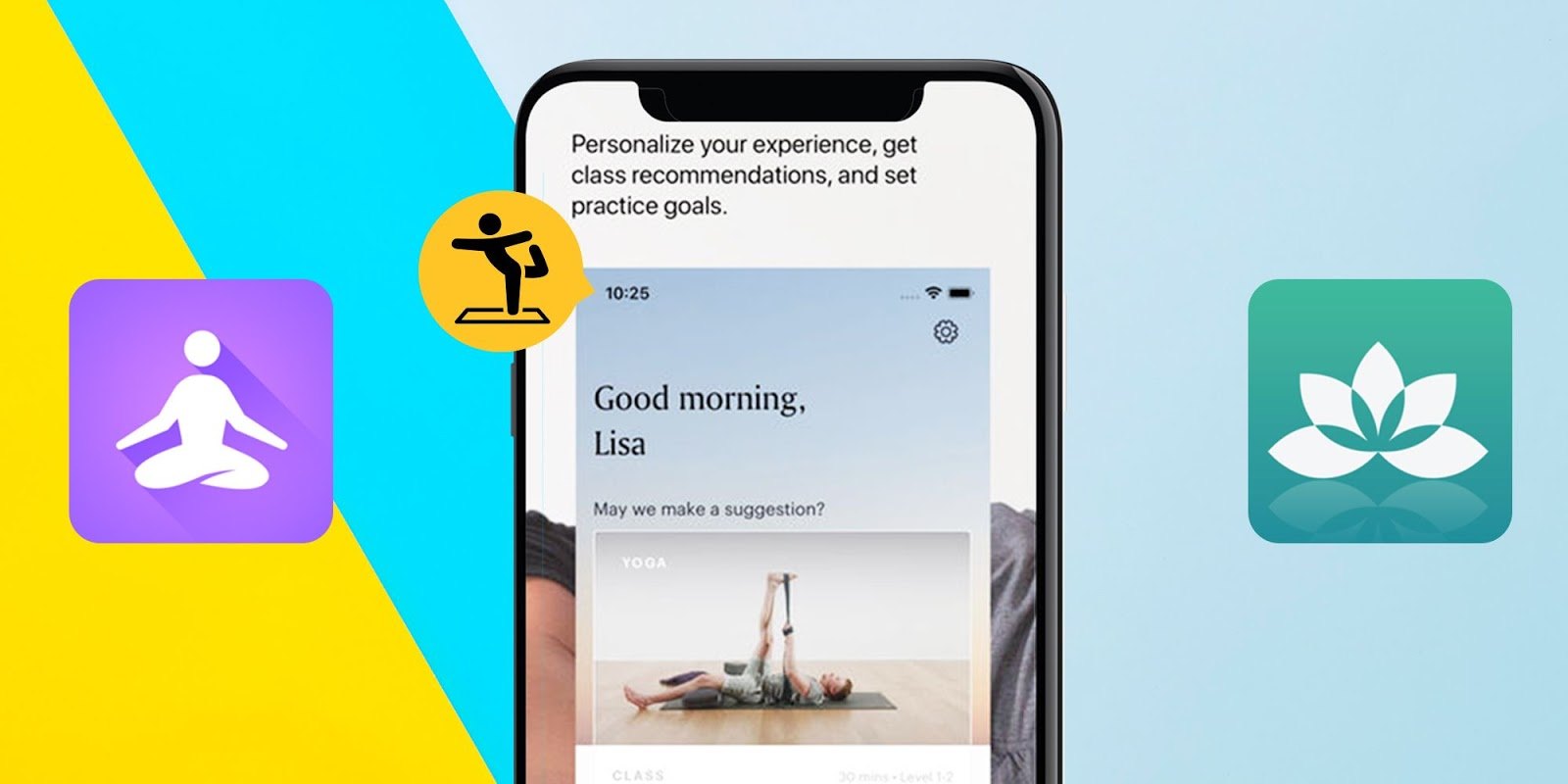 An application called Yoga for Beginners aims to help these mothers by providing a companion to relax and work out at the same time. The app has a variety of workouts with easy-to-follow steps and routines, for both experienced practitioners of yoga and moms who have not tried yoga before.
It is easy to squeeze in yoga any time of the day because of simple routines but has great benefits for the mind and the body. The Yoga for Beginners app is free to download on both Google Play Store and iOS App Store.
Conclusion
Moms take care of so much at home, and thankfully, there are mobile apps that can help them finish tasks like grocery shopping, finding sales, workout, and many more. The apps mentioned above are just some of the best phone applications for mothers.
Spanish version: Las mejores aplicaciones móviles para mamás
Last updated on May 23rd, 2023 at 10:16 pm