In this fast-paced world, finding the time to slow down and take a breather can be challenging. People have all kinds of things to do, from work-related tasks and personal responsibilities to recreational activities.
For many people, having the free time in their day to sit back, relax, and take a breath may be a privilege. However, it is important to take some time to meditate. It is great for well-being, especially for mental, physical, and spiritual health.
Those who want to make time for meditation should check out Meditopia, a comprehensive meditation application. This article will show you all that this app has to offer and how to bring some more calm into your life.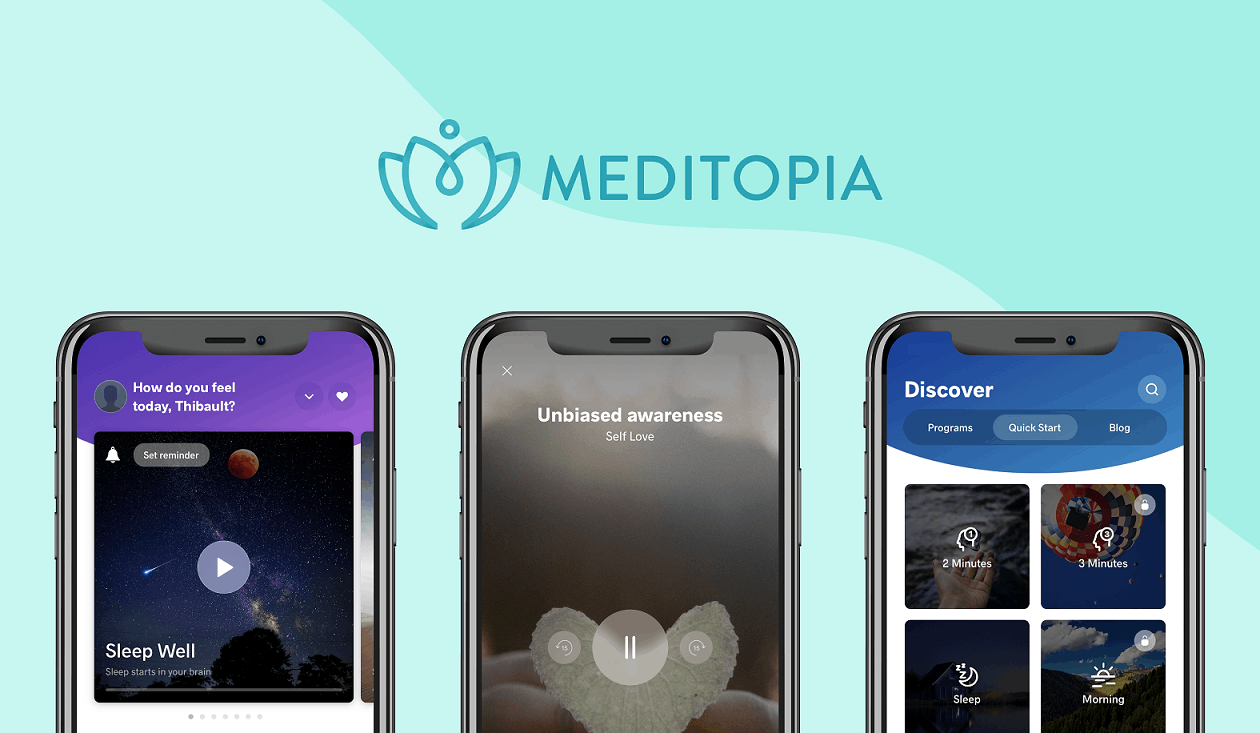 About Meditopia
This meditation app seeks to fill a hole left in the lives of many when it comes to their well-being. It offers some guidance on how to treat the mind, body, and spirit through breathing exercises and awareness practice.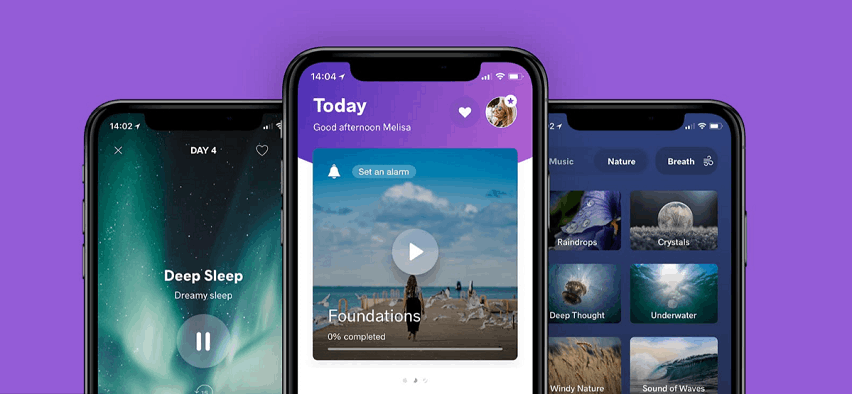 Meditopia contains numerous recorded sessions that let users practice meditation, contemplation, and breathing. With more than 250 sessions in high audio quality, users can simply play the audio on speakers or using earphones and follow the guide.
The audio also comes with relaxing sounds that can help new and experienced practitioners focus on their thoughts and breathing. It also comes with a timer that lets them know when exercises and sessions are over.
The best thing about this app is that it helps beginners familiarize themselves with this practice. It offers information about the foundation of meditation. It also offers guides for different purposes, giving users the choice to pursue the program they want.
A Comprehensive Meditation App
This app excels in offering the users the guidance they need to do the practice right. It is built with specialized programs that help individuals meditate to achieve their particular goals.
It has a variety of programs including Foundations 1 and 2, Body Awareness, Stress Release, Acceptance, Self-confidence, Compassion, and Gratitude. All contain different types of sessions to help practitioners get to their desired state of mind.
The availability of these programs opens up opportunities for more focused practice. Say, one user wants to meditate for stress relief. Following the program dedicated to this specific purpose can help them achieve their goals in a more efficient and effective manner.
How to Download Meditopia
Meditopia is available for download on Android and iOS devices. It can be downloaded through the Google Play Store and the App Store, making the process extremely quick and hassle-free, especially as it is only 130.8MB small.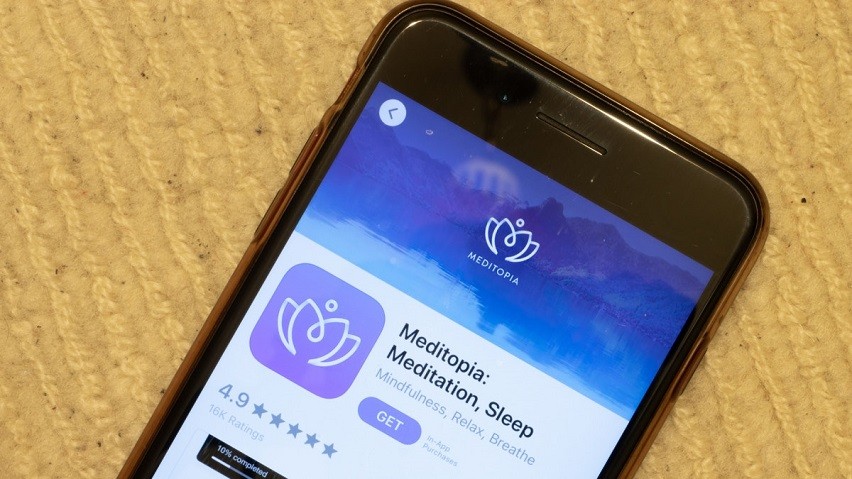 Keep in mind that this app is compatible only with iPhone and iPod Touch with iOS 11.12 or later, while it is compatible with iPadOS 12.2 or later for iPads. Mac users can use it for macOS 11 or later systems, as well as those with Apple M1 chips.
Once the download finishes, users can start meditating by launching the app. Remember that there are permissions that need granting including access to photos, media, and files, camera, Wi-Fi connection, storage, and others.
For additional content and perks, users can make in-app purchases that can expand their selection. In-app products can cost between $3.49 to $199.99 per item. The value of additional content will depend on its price.
Premium Subscription
One important thing to know about Meditopia is it offers a premium membership. In fact, many of the in-app purchases are memberships to the premium service. Now, there are a lot of plans to choose from with their corresponding prices.
A Premium Annual subscription costs $59.99 while Premium Monthly and Weekly Plans are $9.99 and $2.99, respectively. A three-month subscription costs $15.99. Prices can vary, due to promotional campaigns.
Those with Premium accounts can access more content than what's available on a limited basis in the free account. Premium membership can offer more than 600 sessions. Plus, it offers cross-platform accessibility complete with daily updates and offline use.
Battling Stress and Anxiety
One of the most important purposes of meditating and using Meditopia is its effect on mental health. According to research, meditation can reduce stress, treat anxiety, improve emotional health, enhance self-awareness, and extend attention span, just to name a few benefits.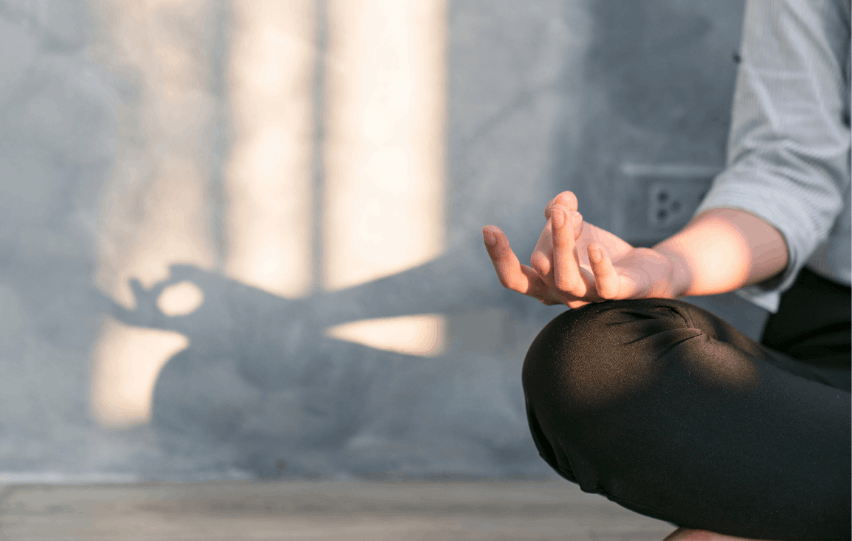 There is a lot of evidence pointing to the potentials of meditation to improve not only mental health but the overall wellbeing of practitioners. Because of this, Meditopia offers different focus topics that can cater to mental and physical health.
With breathing and concentration guides, this application can have positive impacts on multiple aspects of health. Plus, it helps improve awareness through custom reminders to set aside time for meditation and sleep.
This app also helps foster healthy positivity by offering daily inspirational quotes, with different messages of encouragement every day. Combined with the built-in Mindful Meter, users can find more motivation to pursue their goals.
A Library of Guided Meditations on Various Topics
To help achieve these goals, the application offers a library of guides for different objectives. This includes sessions to address stress, anxiety, anger, motivation, focus, breath, sexuality, and body positivity.
It also offers less-guided meditations for experienced practitioners who want to pursue their own breathing and concentration exercises. This offers great flexibility, but with a hint of guidance for a successful session.
Plus, this application allows sleep meditations in the form of bedtime stories! It lets users choose stories that can help ease them slumber. Among the selection of choices are fairy tales and epic adventures.
Quick Guides
The main selling point of this application is its library of easy to access and easy to follow guides. It uses different aspects of audio to provide guidance and set the ambiance for a meditation. Users just need a conducive space for a hassle-free session.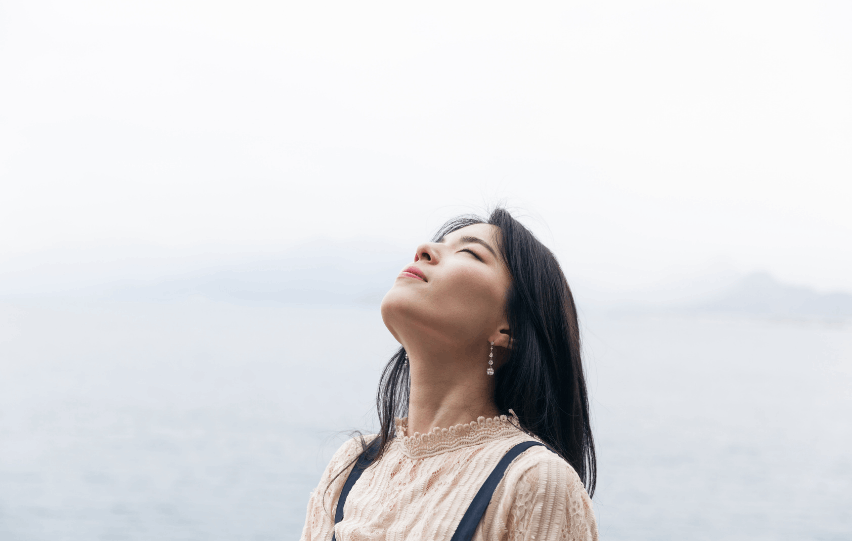 One great thing about this application is that users do not always have to use recorded guides to successfully meditate. They can also utilize the Timer feature to perform an unguided meditation, complete with background music such as Zen garden, wild forest, and crystals.
Users can quickly access the vast library of sessions and programs with just a tap. Everything practitioners need is contained in the app, so there is no need to jump between applications.
This app also uses categories to help users find the right meditation for their wants and needs. Combined with its easy-to-navigate interface, finding a guide has never been easier.
On-the-Go Meditations for All Occasions
A striking feature of this application is its offline feature, available for Premium users. Users can meditate anywhere as long as they have the sessions downloaded to their smartphone devices.
To use the offline feature, users just need to open the application, look for their downloaded sessions, and tap "play." With just a pair of earphones or headphones, calm is just a tap or two away.
The categories available for on-the-go sessions include morning reflection, sleep time musings, small breaks, walking, relaxation, loneliness, after-work ruminations, pain-relief, tension-relief, and transportation contemplations.
Accessibility and Connectivity
For easier practice, this app can be accessed through a variety of devices. Users can use their computers, phones, and tablets without losing their progress. They will still be able to view which sessions they have used and frequently visit.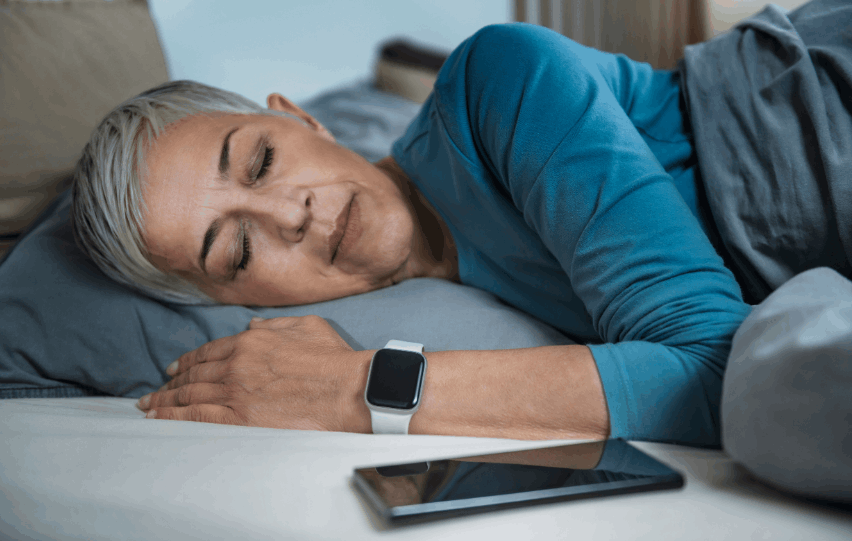 For iPhone users, a more accessible experience awaits. This app can be connected to Siri. Add shortcuts and other similar options to make the app hands-free. With a user-friendly interface, this application offers easy access.
This app also has challenges to keep users on their toes and more motivated. They can share their progress with friends, who can take the challenge to give the activities a healthy dose of competition.
Moreover, it can help users learn from their friends' routines, practices, and daily meditation activities. In the same way, others can learn from the user's practice, offering a sense of community for individuals.
Connecting with Smart Watches
For people on-the-go or those who simply love having convenient options, it will come as a welcome surprise that they can connect this app to their smartwatch. It has a dedicated Apple Watch application, which makes it a perfect choice for Apple users.
Through the smartwatch, users can access their favorite guides without having to lift their phones or computers. Plus, it is compatible with Siri, so they do not even have to tap the screen.
Lastly, this application integrates with Apple HealthKit to better monitor their sessions and progress. Plus, it has a note-taking feature accessible through various platforms, allowing them to better understand their experience and apply changes to their practice.
Conclusion
Meditating is supposed to be a stress-free experience and Meditopia makes sure that this is what users can expect. With various valuable features, getting set-up to meditate has never been easier.
If you want to feel calmer and sleep better, the Meditopia app can bring calm and well-being into your life with the stress-releasing effects of meditation.
Last updated on December 23rd, 2022 at 07:50 pm