Nowadays, people can start their fitness and health journey at home even without an actual person's help. All they need is a trusted mobile app that can guide them to reach their fitness goals.
These mobile apps are a great companion for people to track their food intake to have a controlled diet. People must also consider various nutrition factors available on these apps to achieve their desired weight.
There are hundreds of mobile apps out there in the market that can help people in their fitness journey. Check out five of the most trusted, most popular, and top-rated mobile apps to control diet and weight loss below.
Cronometer
FatSecret
Lose It!
MyFitnessPal
Nutritionix Track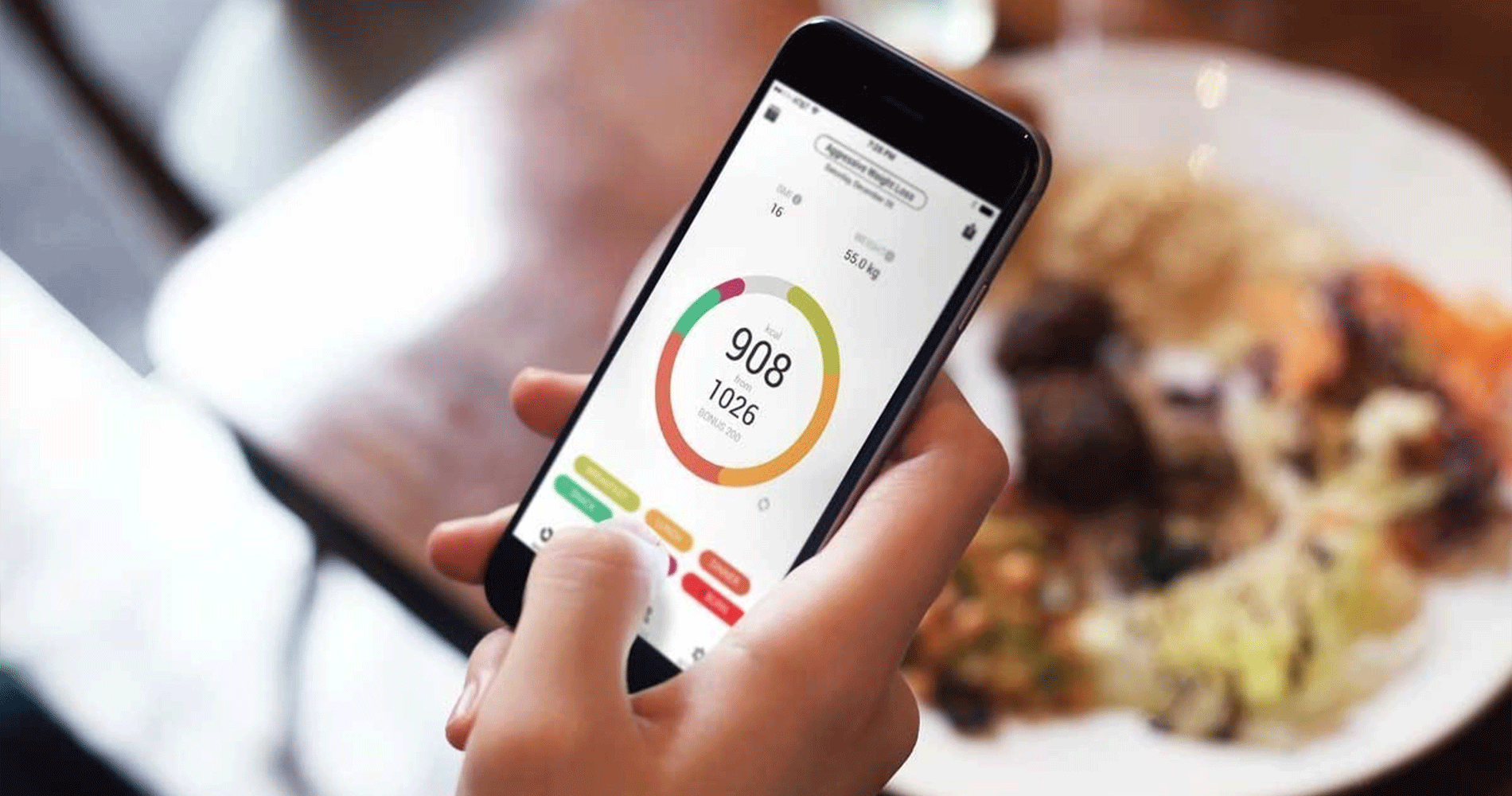 Cronometer
If you want an app with healthcare professionals to guide you on your fitness goals, the Cronometer app is a great choice. It is different from other diet apps, food trackers, and fitness apps as the users' entries are validated by their staff for accuracy.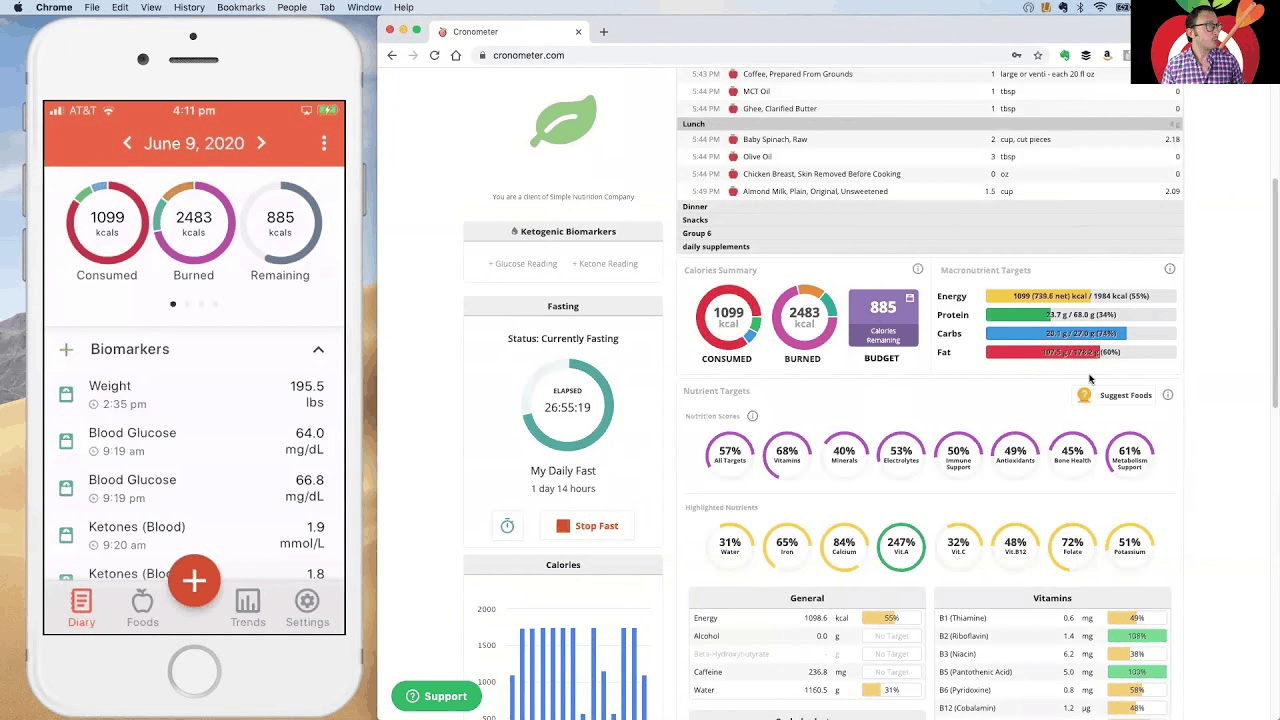 The Cronometer app allows its users to track all the macronutrients and micronutrients in their meals. The app is made to help the users develop healthy habits by ensuring that they look into their calorie intake and overall nutrition.
Aside from counting calories, Cronometer users will be joining the 5 million users in their online community. Here, the users can get tips and inspiration from other users to stay motivated in their fitness journey.
To enjoy the app's features and join its online community, people must first install Cronometer from the Google Play Store or the Apple App Store. The app is free to download. However, users can subscribe to its premium plans monthly for $7.99 and annually for $44.99.
Discovering Cronometer's Features
For those who just wish to enjoy the app's free version, you can still log your food and exercise in the app's accurate database. Users can also keep track of their water intake, scan food using a barcode scanner, add custom recipes, and track their calories, protein, carbs, and nutrient intake.
Upon subscribing to the premium plan, users can access the following features: target scheduler, recipe importer, timestamps on diary entries, fasting timer, custom charts and biometrics, nutrition insights with food suggestions, and custom diary groups for every meal.
Moreover, Chronometer offers premium users support on their health goals by getting intermittent fasting support, logging their Body Mass Index, Basal Metabolic Rate, and body fat as well as creating weight goals, macro and micronutrient targets, and much more.
FatSecret
The FatSecret app describes itself as one of the easiest calorie counters and most effective weight loss apps on the market. Users can easily keep track of their exercise, food, and weight on the app. Calorie Counter offers the best quality food and nutrition database.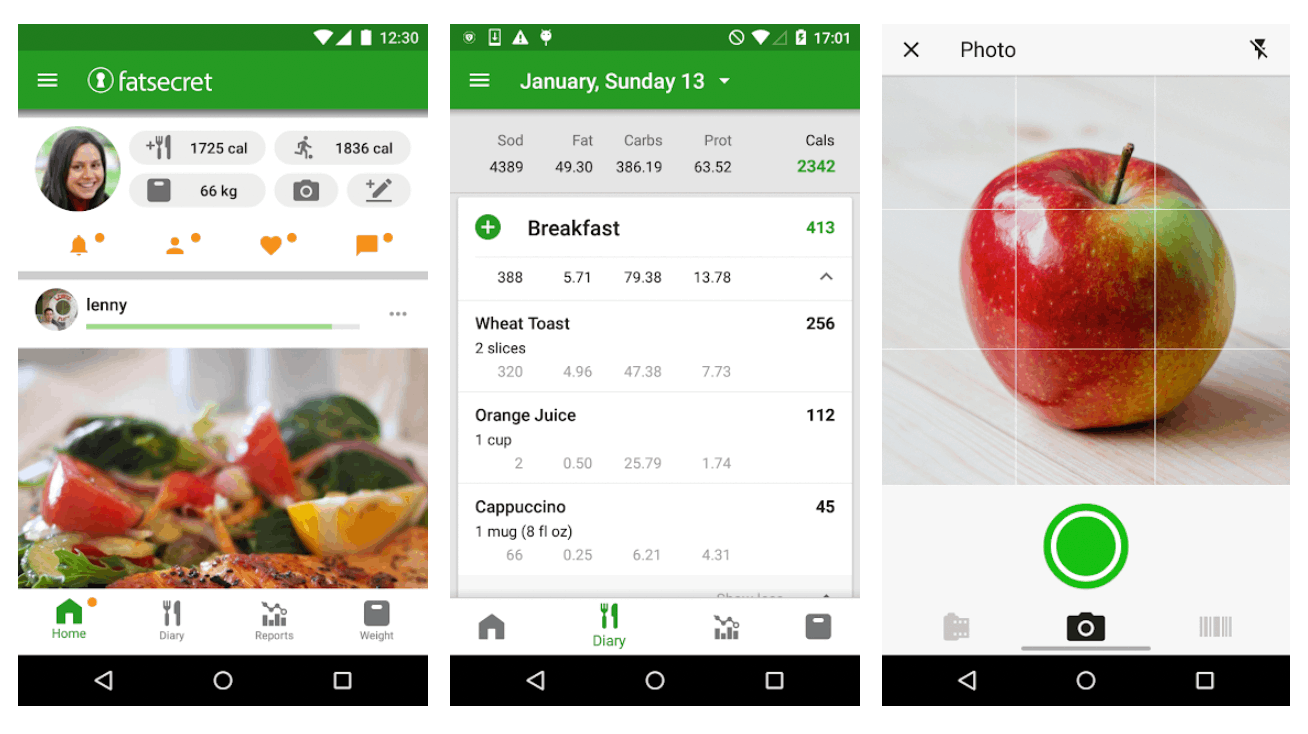 FatSecret is primarily a dieting app because of its easy-to-use food diary that allows users to monitor what they are eating. The app has an exciting feature in which users can take a snap of their food and meals, and Calorie Counter will automatically recognize the food and provide nutrition facts.
The app also lets its users track their calorie intake and calories burned. An exercise diary on the app records all the calories burned during workouts and exercises. FatSecret can monitor exercises through its exercise tracking integration on Google Fit and Samsung Health and Fit.
The FatSecret app is an ideal companion for a weight loss journey because of its diet and exercise tracking features. In addition, one of the best features is that Calorie Counter has an engaging community that is ready to push users and provide motivation to continue losing weight.
Downloading FatSecret
It is undeniable that FatSecret is one of the most popular diets and weight loss apps with over 10 million downloads a consistent user rating. FatSecret is available to download from the Google Play Store and the Apple App Store for free.
Although the app is free to download, there are subscription plans for FatSecret. The monthly subscription costs $6.49, the quarterly subscription costs $15.99, and the annual subscription is $38.99. There are also other in-app items available.
The app requires iOS 11 or later, and for Android devices, it varies depending on the mobile device. There are also 21 supported languages on FatSecret, such as English, Dutch, French, German, Italian, Korean, Polish, Chinese, Swedish, Spanish, and Turkish.
Lose It!
One of the top-rated and most popular calorie counting and diet management app is Lose It!. It primarily helps its users stick to their diet to achieve the weight loss they desire.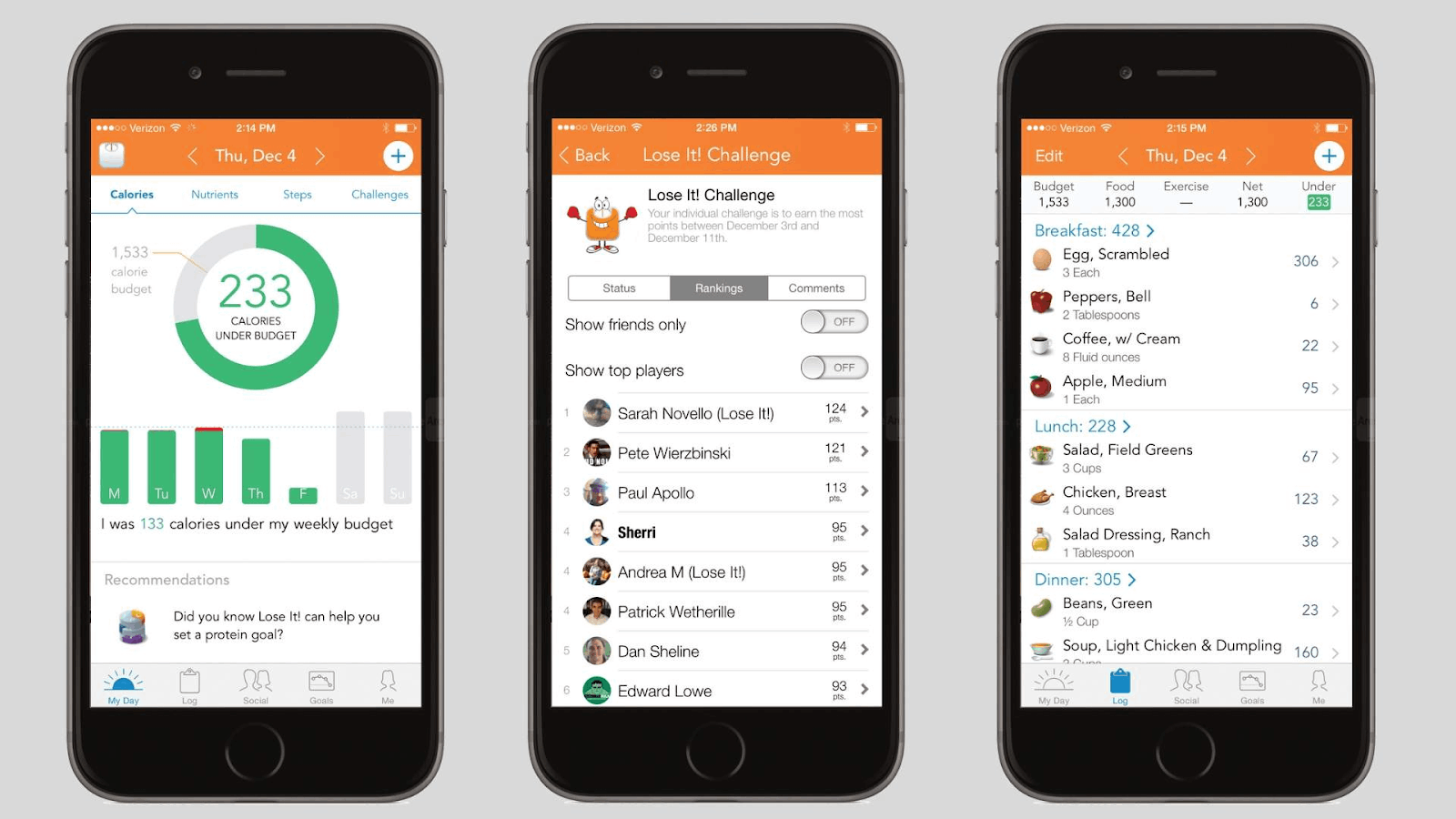 The Lose It! app is free to install from the Google Play Store and the Apple App Store. There are premium subscriptions on the app, which are $4.75 monthly, $56.99 yearly, and $99.99 for a lifetime subscription.
The app has been proud of its members' achievements since its launch in 2008. According to their records, over 80 million pounds have been lost by over 40 million members worldwide.
Lose It! is also an incredible database with over 27 million food items that can help its members to track their diets. Moreover, there are 25+ macronutrients, calories, carbs, and health goals available on the app.
Counting Calories
The app allows users to easily monitor their macro, carb, and calorie intake with Lose It!. There are several ways to track calories on the app, like barcode scanning and taking photos. Lose It! automatically scans the food on their database to record their daily carb, macro, and calorie intake.
Lose It! mentioned that it is not the typical calorie counter and food diary app as it implements proven effective principles of counting calories and losing weight. The app has a vast database where users can track nutrients of their intakes like water, protein, carb, energy, sugar, etc.
Upon installing the app, users need to provide their personal information, and Lose It! will automatically calculate the best daily calorie budget. With this calorie budget, users can easily track their activity, food, and weight to achieve weight loss.
MyFitnessPal
MyFitnessPal is known not only for its amazing calorie counting features and weight loss plans, but also users can learn about their habits. The app empowers its users to make smart choices to stay fit and find the motivation to get healthy.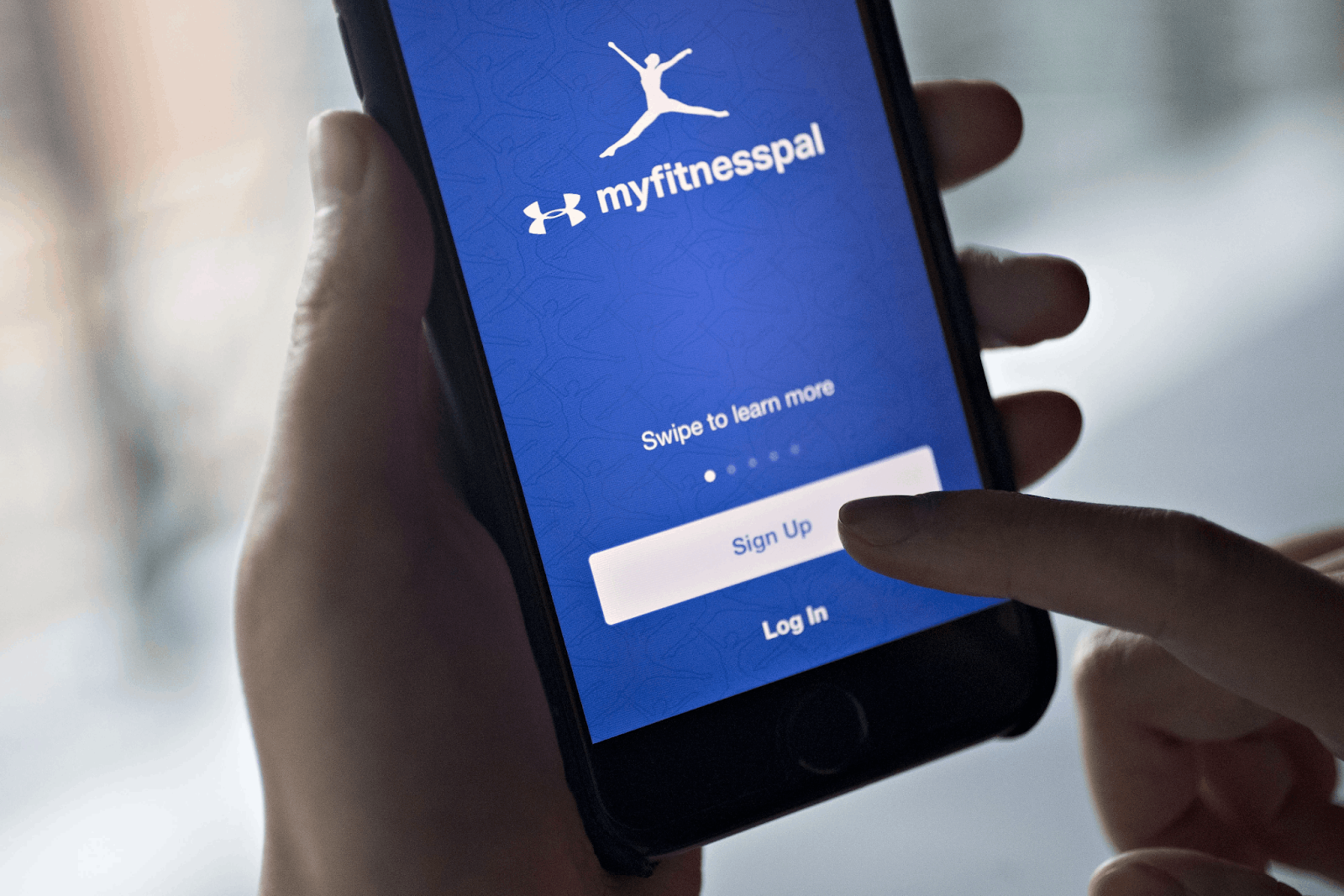 As part of MyFitnessPal's advocacy to help people live and get healthy, the team created the app as an online platform where users can engage freely. At present, there are over 200 million online community members who serve as inspiration for each other.
To become part of MyFitnessPal's advocacy, you must first install the app available on the Google Play Store and the Apple App Store. The app is free to download, but premium subscriptions and in-app items are available for a better user experience.
MyFtinessPal's monthly subscription costs $9.99, and the annual subscription costs $49.99. The other premium in-app items range from $9.99 to $79.99. Users can first explore the app before subscribing to any premium plans as MyFitnessPal offers a free 30-day premium trial.
Tracking Nutrition on MyFitnessPal
MyFitnessPal has comprehensive nutrition tracker tools, which are essential for diets. It has one of the biggest food databases of over 14 million items, so logging their food daily will not be a problem.
The app has an extremely convenient calorie tracker that automatically calculates daily calorie intakes. It will be easy for the users to track their progress as MyFitnessPal provides a comprehensive report on their calorie intake over a period.
A macro tracker also shows a carb, protein, and fat breakdown. MyFitnessPal is like an all-in-one app as users do not need another app for a protein tracker and carb manager. Users can also enjoy several carb counter tools to track their low-carb diets.
Nutritionix Track
For easy and convenient monitoring of weight loss and calorie counting, the Nutritionix Track app is a great solution. It is a fitness tracking app built to be simple and efficient so that its users will not give up on their fitness and health goals by logging their food.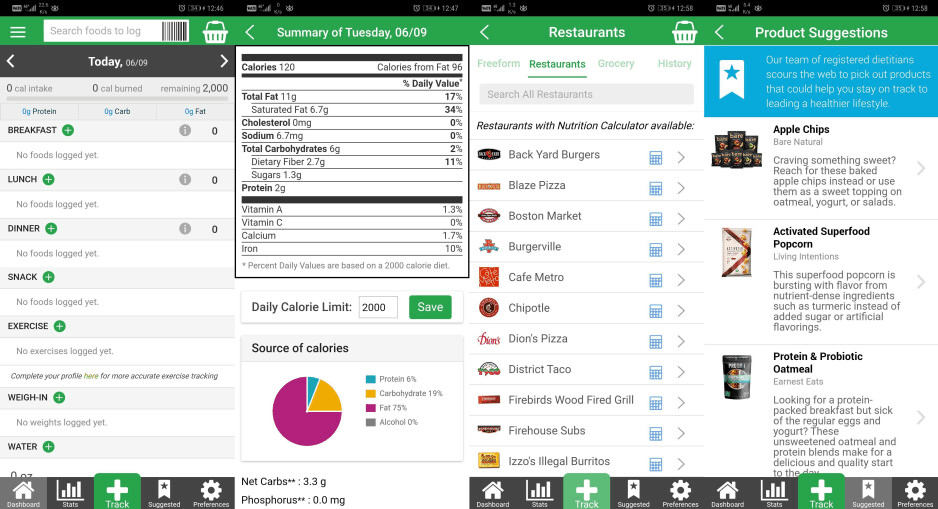 Users can easily trust the Nutritionix Track app because it was developed and maintained by registered dietitians. These experts ensure that the app's content and features fit and suit individuals who wish to start their fitness journey.
The Nutritionix Track app is dedicated to ensuring that users will not be burdened by keeping their log to track their progress. With this objective, Nutritionix Track attracted over 500,000 users who trusted the app for its features and services.
People can install the app for free on the Google Play Store and the Apple App Store. To enjoy full access to the app's premium features, they must subscribe to its premium plans. Nutritionix Track Pro Monthly is $5.99, and Nutritionix Track Pro Yearly costs 28.99
Knowing the Features of Nutritionix Track
As mentioned, the Nutritionix Track app is dedicated to helping its users to keep their food logs. The app offers three ways to log their food intake in less than a minute. Users can utilize predictive search, state-of-the-art natural language processing technology, and barcode scanning.
Users can also log the following and monitor them closely on Nutritionix Track: nutrient totals, exercise, weight progress, macro goals, and water intake.
Nutritionix Track's database holds over 800,00 unique foods to properly record the users' food intake. It also covers over 95% of the grocery items available in the US and Canada. Lastly, there are thousands of food recipes for users to follow created by their dietitians.
Conclusion
People will not be alone in their fitness journey anymore because mobile apps are a great companion. They are designed to count calories, monitor diets, track food intake, check weight loss, provide nutrition information, and much more.
Get started on your fitness journey by downloading one of these apps today!
Last updated on December 23rd, 2022 at 07:27 pm