How many times have you tried to stay fit and eat healthily but could never keep up the habit because it just seems boring? Probably too many times to even count!
You're not alone, because eating healthy might be a complicated task to manage if the food doesn't seem appealing or easy to make. 
However, there's one good news: We now have applications to help you sort out dietary plans that will be healthy, delicious, and nutritious! We have compiled a list of all applications developed to make your life easy and fit with just a few clicks, so let's discuss some of them.
Wellcure.com – Natural Cure Platform
Yummly Recipes & Shopping List
Weight Loss Formula: Best Health Recipe
Mealime: Meal Planner, Recipes, Grocery
Salad Recipes: Healthy Food With Nutrition
Healthy Recipes & Calculator
Superfood: Healthy Recipes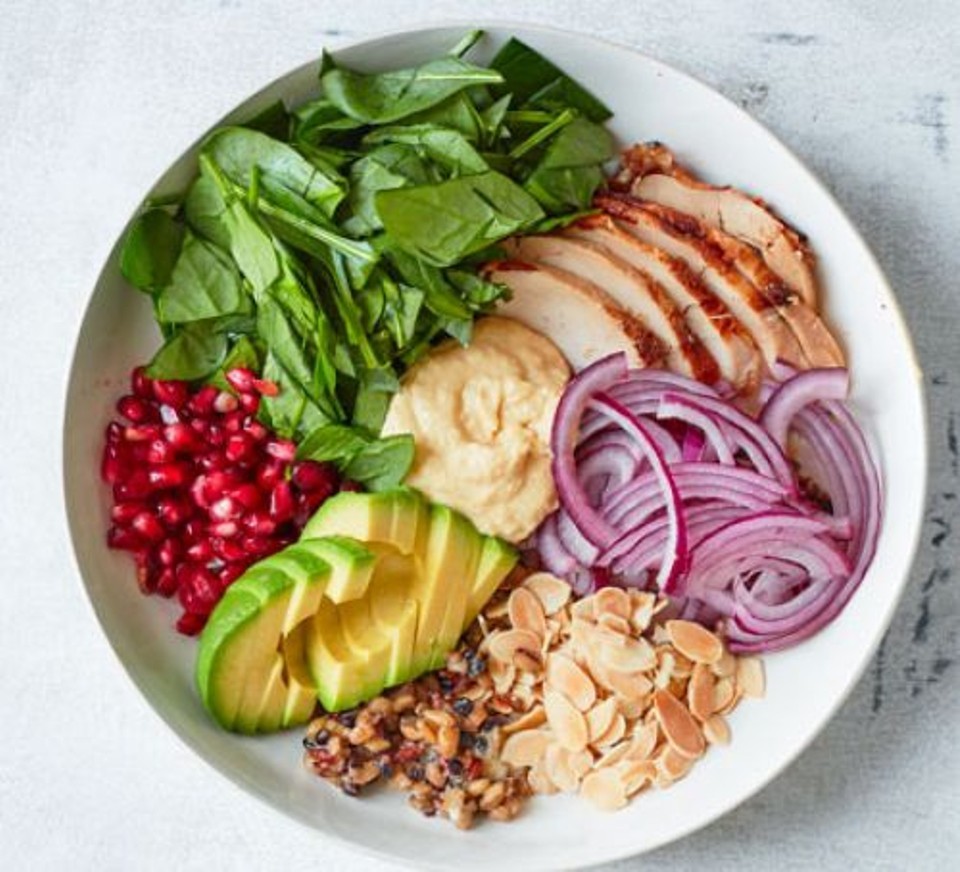 Wellcure.com – Natural Cure Platform
It's always tricky to start a healthy journey on your own, and Wellcure.com understands that concern. This is why this application tells you about healthy recipes and forms a community platform to inspire one another.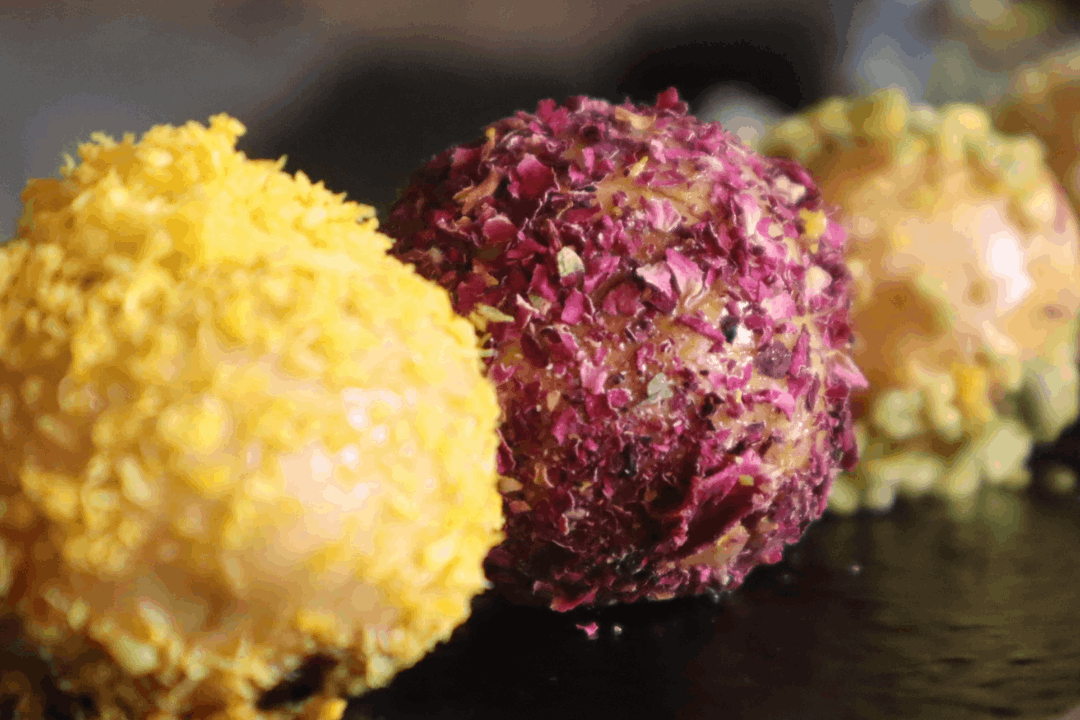 The recipes on this platform are healthy and nutritious, plus they aren't dull either! You can find exciting new recipes every day to try out so that your fitness journey isn't dull and monotonous.
Trying these recipes out every day is bound to make you feel light and also energetic for your day.
Features Of Wellcure.com
There are different sections available for users like Body Wisdom, Q&A, Journey, etc., each having specially curated information for your fitness adventure. You can ask questions and have experts or your fitness buddies answer them for you. Other than that, you will find a bunch of great recipes and can find natural alternatives to cosmetics products.
Not only this, but your fitness buddies will share their inspiring stories so that you can get motivated and start working on your junk-free lifestyle. It's a very wholesome platform, indeed!
There is no cost for this application, and it is entirely free to download. You can find Wellcure.com on your Android phone by searching it on the Play Store, and if you own an iOS device, then you can search it on the App Store as well.
Yummly Recipes & Shopping List
Offering more than 2+ million recipes on its platform, Yummly is the application to download if you want an effortlessly easy way to find tasty and nutritious recipes. The application works as an assistant to you, giving you a step-by-step manual over the meals you'd be cooking.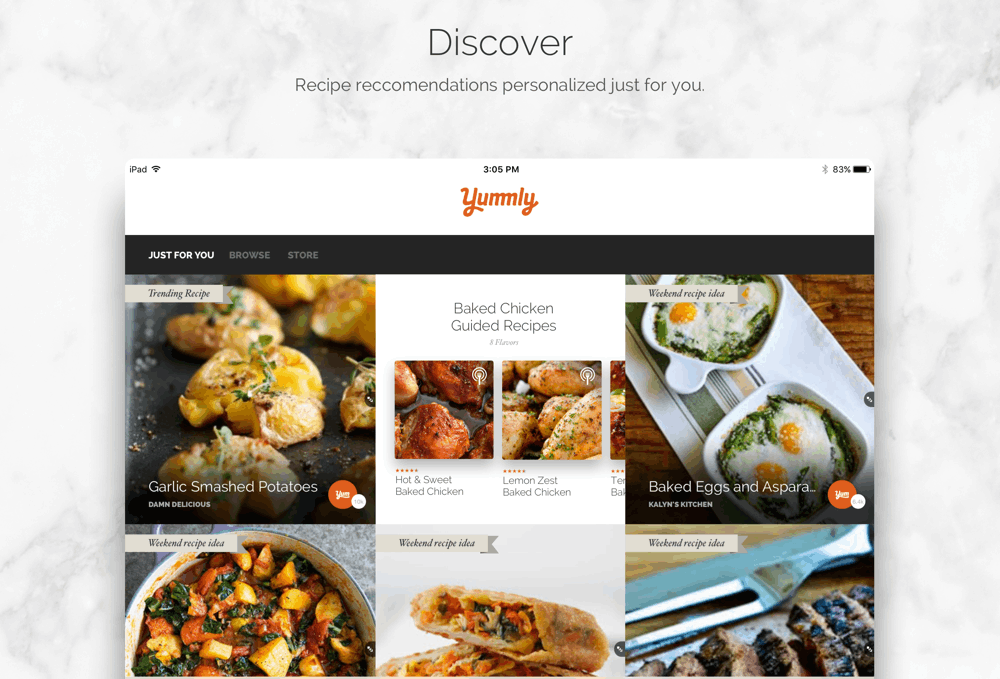 There's no limit to what you can learn from this application; there are brilliant tools and videos which will guide you throughout. You can even set up your taste preferences in the application and get a list of healthy recipes that are completely customized!
Features Of Yummly Recipes & Shopping List
Based on your taste, you'll be able to find so many recipes on this application, and you'll also receive a daily recommendation as well. The application offers the opportunity for you to save, collect, and organize your favorite recipes, so you don't have to search for them again and again.
Not only this, you can input your allergies and diet specifications and get unique recipes as well. There's a recipe scheduler through which you can plan your meals, and the option of using voice-control to skim through recipes makes cooking while using the application 10x easier.
The application is entirely free to download; however, you might have some in-app purchases if you want to experience Yummly to its best. You can download the Play Store application if you have an Android, and you can also download it on the App Store if you're an Apple user.
Weight Loss Formula: Best Health Recipe
If you're one of those who are looking to lose weight but still find trouble doing so, the Weight Loss Formula might be the pick for you. It's a challenging journey to lose weight, but all of it is made very easy by the guidelines given by this application!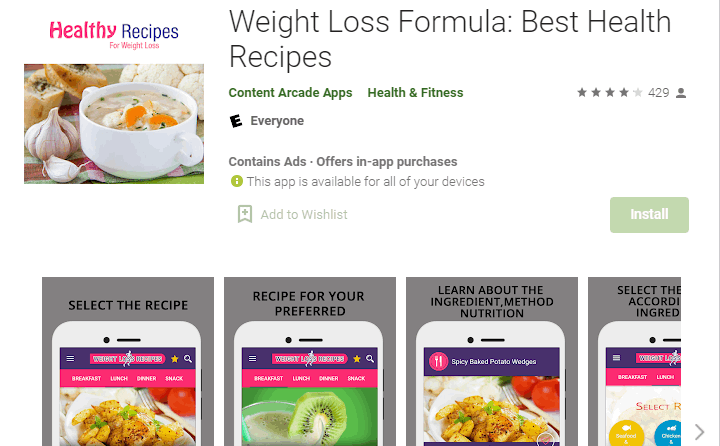 Weight Loss Formula does nothing but provides you with brilliant recipes to help you lose weight. On the application, you can find recipes for breakfast, lunch, and also dinner – so you're covered for the entire day! You need to click on the photos to get access, and the rest is easy to understand.
Features Of Weight Loss Formula
There are more than 1000 recipes available on Weight Loss Formula that you can utilize for your weight loss journey. All the recipes are effortless to understand, and nothing is too complex to make because they use essential ingredients that you wouldn't need to rush to the grocery store for.
Weight Loss Formula is 100% free to use and download. You can only find the application on Play Store for now if you use an Android phone.
Mealime: Meal Planner, Recipes, Grocery
It doesn't matter if you're cooking for yourself, for you and your partner, or your entire family; Mealime has every option available for you that is super easy and convenient as well. You can easily customize your meals here according to your preferences and cook whatever suits your taste!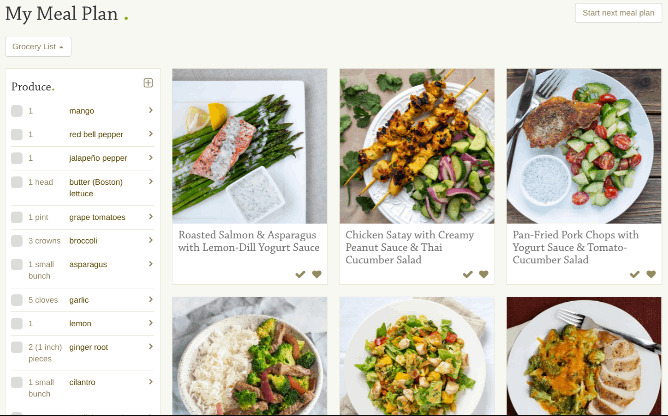 With over a million people using Mealime, it's safe to say that you can adapt to a lifestyle in which you eat healthier, live stress-free, save money, and eventually living with satisfaction after you download this application. Many people have recommended this application and stated that it's a lifesaver!
Features Of Mealime
Leave the decision-making about what to eat in the hands of Mealime because it's going to take good care of your dietary plans! You will get into the habit of reducing food wastage after using Mealime because of its intelligent meal plans.
You can find a fast and quickly optimized grocery list to get all your groceries in just 20 minutes! The recipes you find here will help you cook meals in 30 minutes, so you're saving time all over.
You can download Mealime for free on Android by searching on Play Store, and if you have an Apple device, you can also search on App Store about the application and get started.
Salad Recipes: Healthy Food With Nutrition
Always found salads boring? That's going to change if you download Salad Recipes. This application will help you explore the different types of healthy salads out there that you can cook and get an outstanding amount of fiber in your body!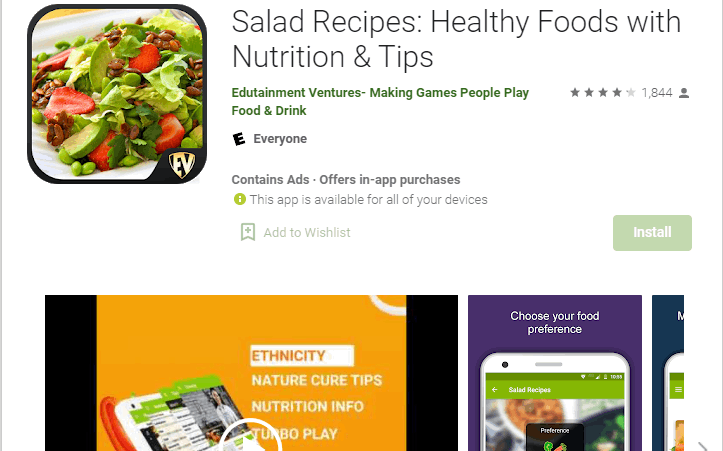 On Salad Recipes, as the name suggests, you can find several recipes related to varieties of Salads. All of this comes with step-by-step instructions to make your salads delicious and also presentable.
Features Of Salad Recipes
There's a huge variety of salad recipes available on the app, ranging from French-style potato, rum fruit salad, Greek Couscous salad to Caprese salad, and so much more. You can even find multiple options to add a change in the flavor; for example, you can search for spicy salads, tangy, and salty.
You can find the Play Store application if you're using an Android by searching the name in the search bar and clicking on the option by the developer 'Edutainment Ventures'.
Healthy Recipes & Calculator
This application gets all of its recipes from the world's most extensive healthy recipes website called SparkRecipes.com; it has over 500,000 recipes from there! Every single recipe on the website is highly doable and has been tested by people who don't have a lot of time to spare for cooking – and they love this app!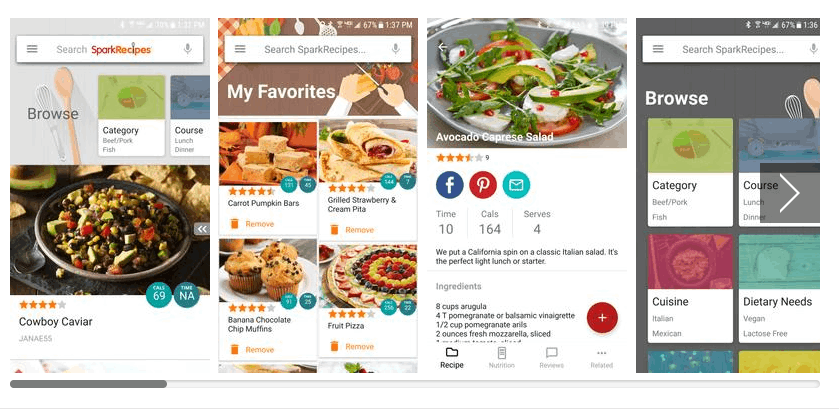 The application makes way for easy and convenient cooking methods, not taking much of your time, simultaneously ensuring that your stomach is full of healthy and nutritious meals. You can even bookmark your favorite ones!
Features Of Healthy Recipes & Calculator
You can search the application's database for the type of recipe you're looking for, according to any cuisine, any occasion, and so much more. You can also get recipes curated according to your diet plans! This application can also be connected with your fitness tracking app, which helps with meal selection too.
Healthy Recipes & Calculator can be downloaded only on your Android devices by searching the Play Store's name and installing the application from there. Did we mention that it's completely free to use?
Superfood: Healthy Recipes
Another application in our list of applications that teach you how to make healthy recipes is Superfood, and it is trendy too! The application gives you a diary in which you can log your nutrition according to a daily, weekly, and monthly basis.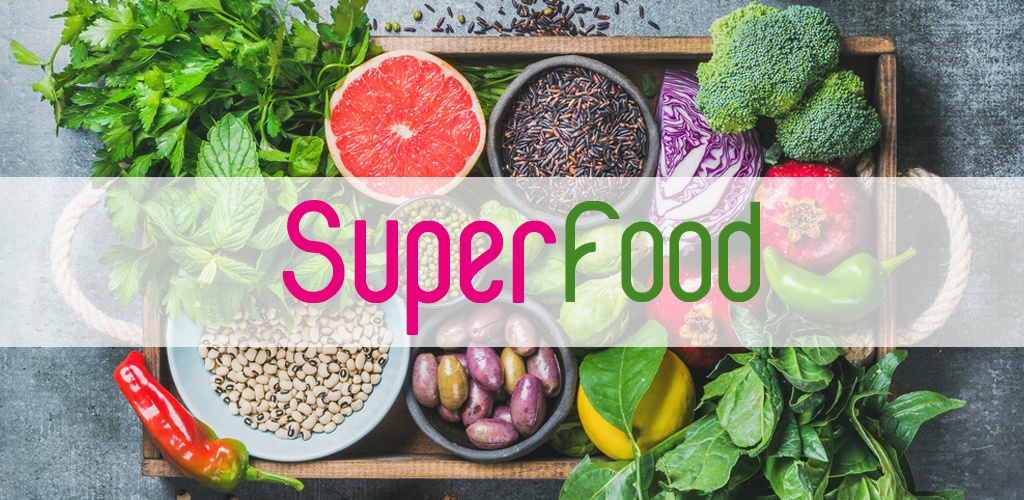 You can save recipes in the application and go back to them whenever you want. The application will also inform you of the carbs and calories you've been taking. Not only that, but you can also find yummy local to seasonal dishes with low carbs and vegetarian recipes as well!
Features Of Superfood
The calculator in Superfood will help you count calories and carbs, also telling you about the nutrition you've been taking throughout. There's a special filter in which you can search for recipes with low carb, high protein, low fat, or vegan recipes too.
There's a cooking mode integrated into the application, so you don't need to repeatedly look at the phone. You also get the opportunity to share recipes with your friends and family if you like them!
You can download Superfood on your Android devices by searching it on the Play Store, and you can also download the app on your iOS devices by searching it on the App Store.
Conclusion
In short, innovation has given us the chance to make some milestones in our lives achievable. These applications above can help us reach the milestone of living healthier and having fit lifestyles. Do give them a try if you want to make your journey easier!
Last updated on December 23rd, 2022 at 07:39 pm