Every person who is on a fitness journey can immediately tell you that tracking the food that you eat and the calories you burn is essential ın reachıng your goal.
The journey you take will always have its ups and downs and sometimes you may give in to the temptations of sweet treats. However, you can always bounce back if you know what you've done wrong and how you can get back on track.
Calorie Counter by MyFitnessPal is the perfect app to help you reach your fitness goal. It helps you count your macros so you know exactly what you're consuming. Learn more about the app, what it does, how to download it, how to set it up, and the importance of tracking your diet next.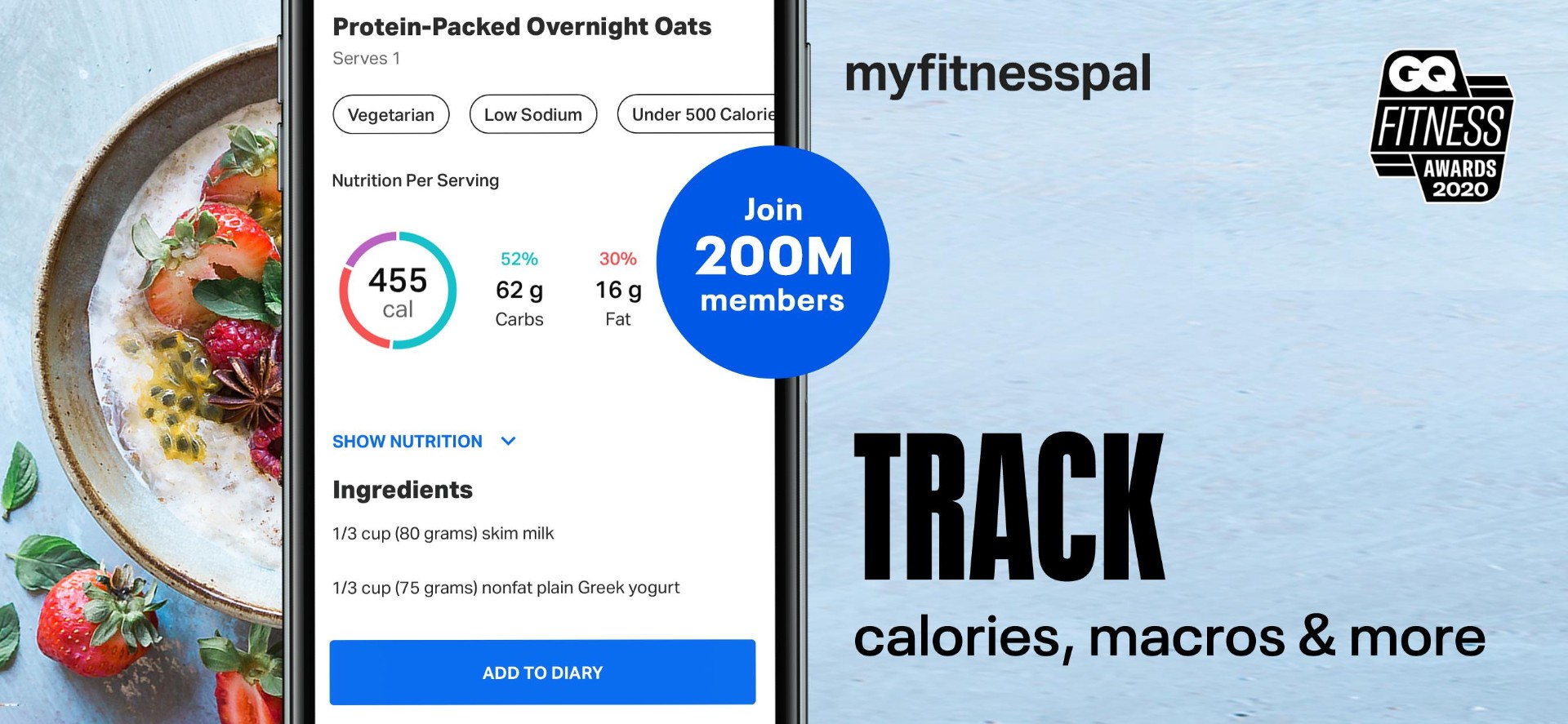 What Is Calorie Counter by MyFitnessPal?
Whether you are trying to lose weight or simply change your lifestyle, Calorie Counter by MyFitnessPal is the best way to start your new journey. Track the food that you eat by logging in all the items either manually or through a barcode scanner.
You can reach your weight loss goal and share your success with the world. MyFitnessPal helps you calculate the food that you've consumed and provides you with info regarding how many calories you need to burn through exercise and other activities to eliminate those calories.
The app tracks your diet and exercises, hence making it easier to add them to your diary. MyFitnessPal also has a premium subscription that features an option where you can set your macronutrient goals by percentage or by the gram, it shares food analyses, has an ad-free experience, and provides much more.
How to Download
Calorie Counter by MyFitnessPal is available for download at the Google Play Store for Android devices and the App Store for iOS devices. Tap on Install to begin downloading the app and wait for the installation to finish. Once done, launch the app by tapping on Open and log in using your credentials.
Download and sign up for free to begin your journey to a healthier active lifestyle.
How to Set Up MyFitnessPal
Once you have downloaded the app, you can go ahead and launch it and then start setting up your account. The first step in your fitness journey with the app calorie counter is to set your goals through the settings.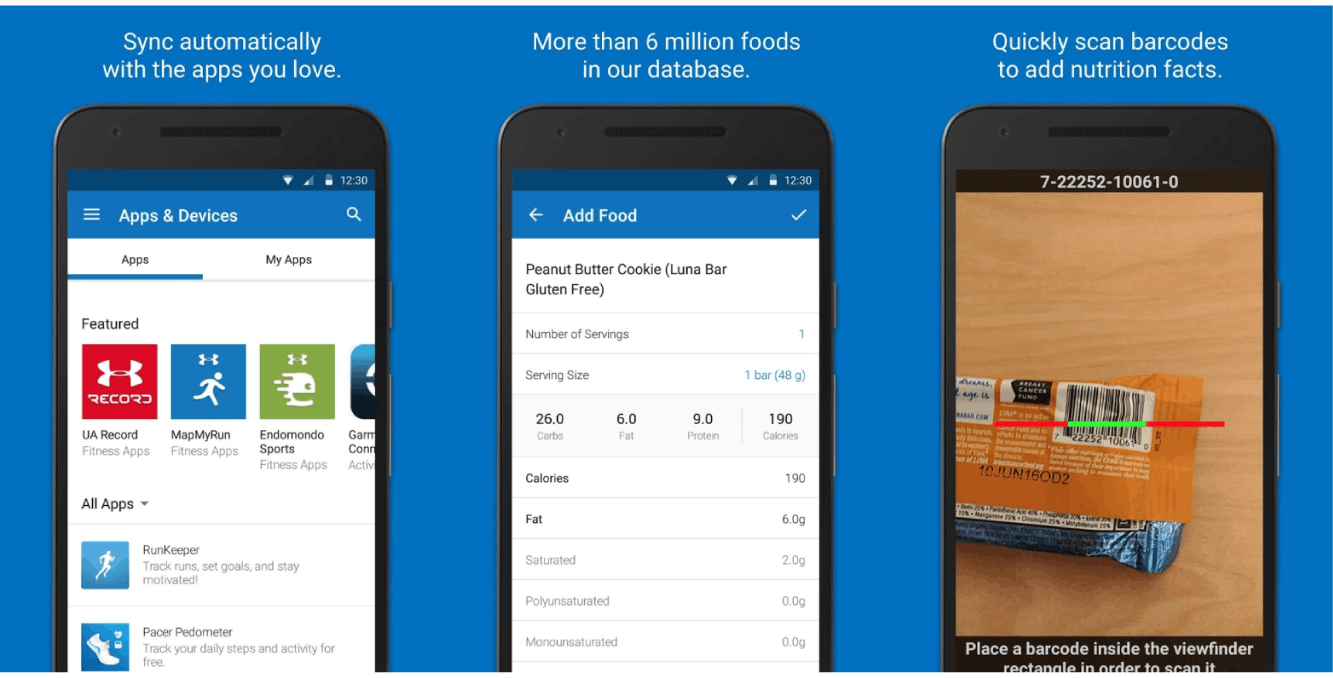 Open the app and tap the three dots at the top right corner of the screen. Tap Goal to open up the menu where you can set all of the details. Start by adding your current weight and your goal weight. Make sure to add your weekly goal and your activity level every day.
You will find that there are a lot more settings that you need to fill out, including your nutrition goals and other fitness goals. Make sure to fill them out as truthfully as possible. Always set the "Show Carbs, Protein, and Fat by Meal" and "Exercise Calories" settings to on.
Sync Up and Log Your Food
Sync all of your other exercise apps and devices to the app. This will help you track the calories that you have lost through exercise and let you know how many calories you need to get back on track.
To start using the app, tap on Diary and tap on Add Food. You should be able to enter the food that you plan on eating or simply scan the barcode. You will then have all the information from the food that you eat including the calories, macros, and other nutrients that you need for your weekly and overall goal.
Track the Food That You Eat
MyFitnessPal has one of the biggest food databases with up to 11 million foods including different cuisines and food items from all over the world. Log all the food that you eat from your favorite restaurants and learn to make healthier choices with the kind of food that you eat.
Check out the app's automatic calorie counter and identify which foods give you the highest amount of calories per meal. Track different nutrients that you take including vitamins, minerals, sugar, fiber, cholesterol, and more. Additionally, you can even track the number of fluids that you drink every day.
Connect Your Apps
Calorie Counter allows you to sync different workout apps easily. Connect up to more than 50 apps and devices that will help you monitor your activity and lifestyle. You can connect apps and devices such as Fitbit, Strava, Healthkit, Runtastic, and many more.
Now that you have connected your other apps to Calorie Counter, you can log all of the exercises you've done for the day. This includes running, walking, swimming, and many more. Log different exercises altogether so you can track all of your activities.
Add Friends
Add your friends from social media and give yourself an extra boost of confidence with your support system. Join the in-app community and find support and motivation from forums.
Seek advice from other users as well if you need more help with your daily activities. Connect with friends and convince them to share your fitness journey with you.
Share Your Success Story
With the app enabling you to document all of your daily activities including your struggles and triumphs, you can share them all with a wide community that will see your success as an inspiring story for them to emulate. Add your progress photos and track your progress within the app through a chart.
Take a look at your eating habits through nutrition reports that provide you with data including a history of your calories and macros as well as your nutrient intake. See how you've improved from the beginning and share them to inspire your friends and family with their journey to a healthier life.
Why Calorie Counting Is Still Important
There are a lot of diet trends that mention calorie counting being not as important as it used to be. However, this does not mean that it is not important at all if you want to lose weight.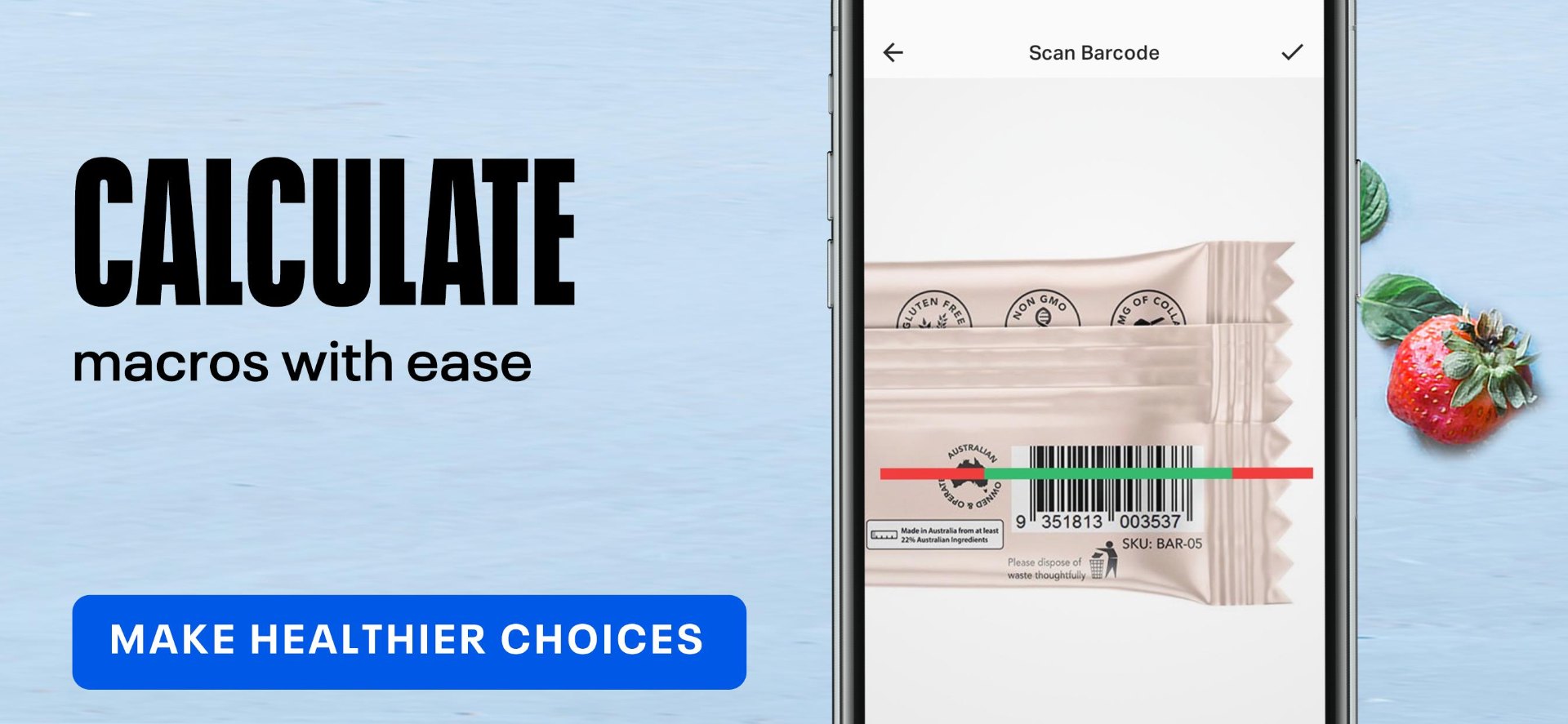 Calorie counting is still one of the best methods for you to lose weight and with the help of the app, you should be on your way to a much healthier weight and lifestyle. When you reduce calories, you lose weight; it's that simple.
So if you know how many calories you are getting from each piece of food or drink you consume, you can figure out where you can cut down. Each person has a certain number of calories they can consume depending on their weight and activity level.
According to Harvard Health, you need 13 calories for every pound of bodyweight you have if you are a sedentary person. Now if you want to lose weight, you will need to cut down on whatever your total calorie requirement is.
Calorie Counting Works
The reason why calorie counting works in partnership with exercise and proper diet is that it allows you to track your calories and identify your eating patterns. By identifying your eating patterns, you also have more information on which foods you plan to eat.
Tracking what you eat might give you an idea of which food is giving you more calories. However, if you are serious about losing weight, start counting the calories that you eat every day. This will give you a baseline number that will help you reduce the calories you consume.
When it comes to losing weight, your eating behavior is the first thing that you need to focus on. Keeping track of what you eat helps you focus and monitor your eating behavior. You begin to realize that the food that you eat is not healthy and in turn, you start making changes that help you reach your goal.
Guide to MyFitnessPal
In using the app, you will soon realize that it is not only important that you keep on tracking what you eat, you also need to do more than just that. There are several more things that you need to do with the app to make sure that you meet your goals at the end of the day.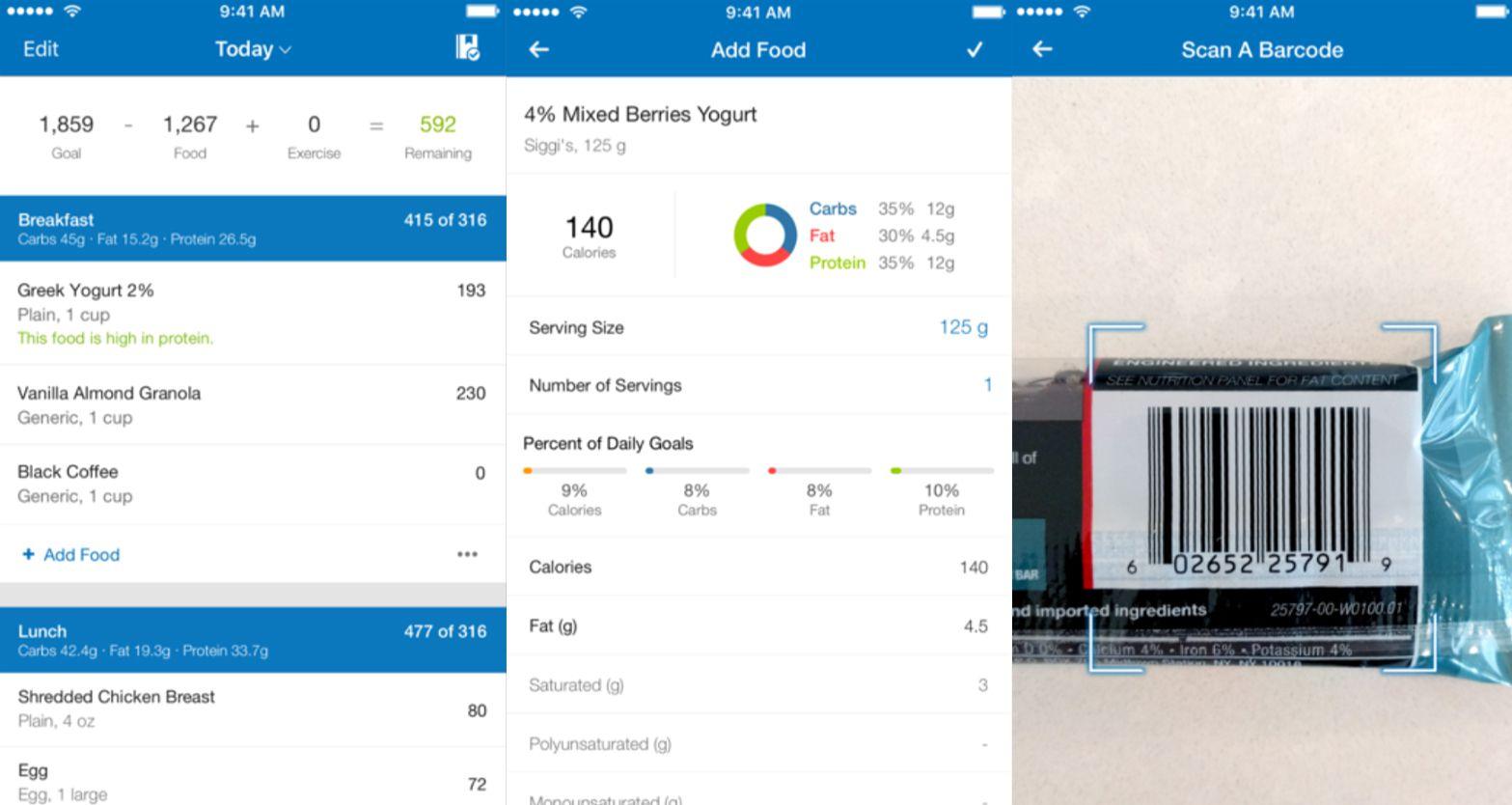 You will need to keep your goals as realistic as possible. Establish a weekly goal that you know you can reach instead of putting goals that you can't even do on a single day.
This can lead to frustration and can even result in you quitting your entire fitness journey. List down a list of small attainable goals to keep you motivated each week.
Track Everything
Develop a habit of tracking everything down to the finest detail. You need to be more honest with yourself to develop a consistent habit of tracking everything. The more you track, the more likely develop the habit until it becomes part of your lifestyle.
There will come a time when you just simply don't notice that you are already tracking the food in your diary. If you are having trouble with tracking, you can always seek advice from the community to help you develop the habit.
You can even find recipes and discover new ways to enjoy food that initially you don't like before.
Conclusion
More and more, you're going to start seeing health apps that do for you what you would normally go to a professional for. In this case of the Calorie Counter, it's almost like having your personal dietician in your pocket all day long and that can definitely make it easier to reach your fitness goals.
Besides that, MyFitness Pal comes with a whole community of people that are trying to do exactly what you are so you've got a support system no matter what you're going through.
Last updated on December 23rd, 2022 at 07:52 pm