There are a number of apps that women have enjoyed and taken advantage of over the years. We did some preliminary research and discovered a solid mix of top downloaded apps by females.
The most downloaded apps by women run the gamut – from tracking periods and ovulation to buying and sharing the things they love to organizing their business and staying informed of what's happening around the world. Read on to learn about the apps that surely attract a modern woman.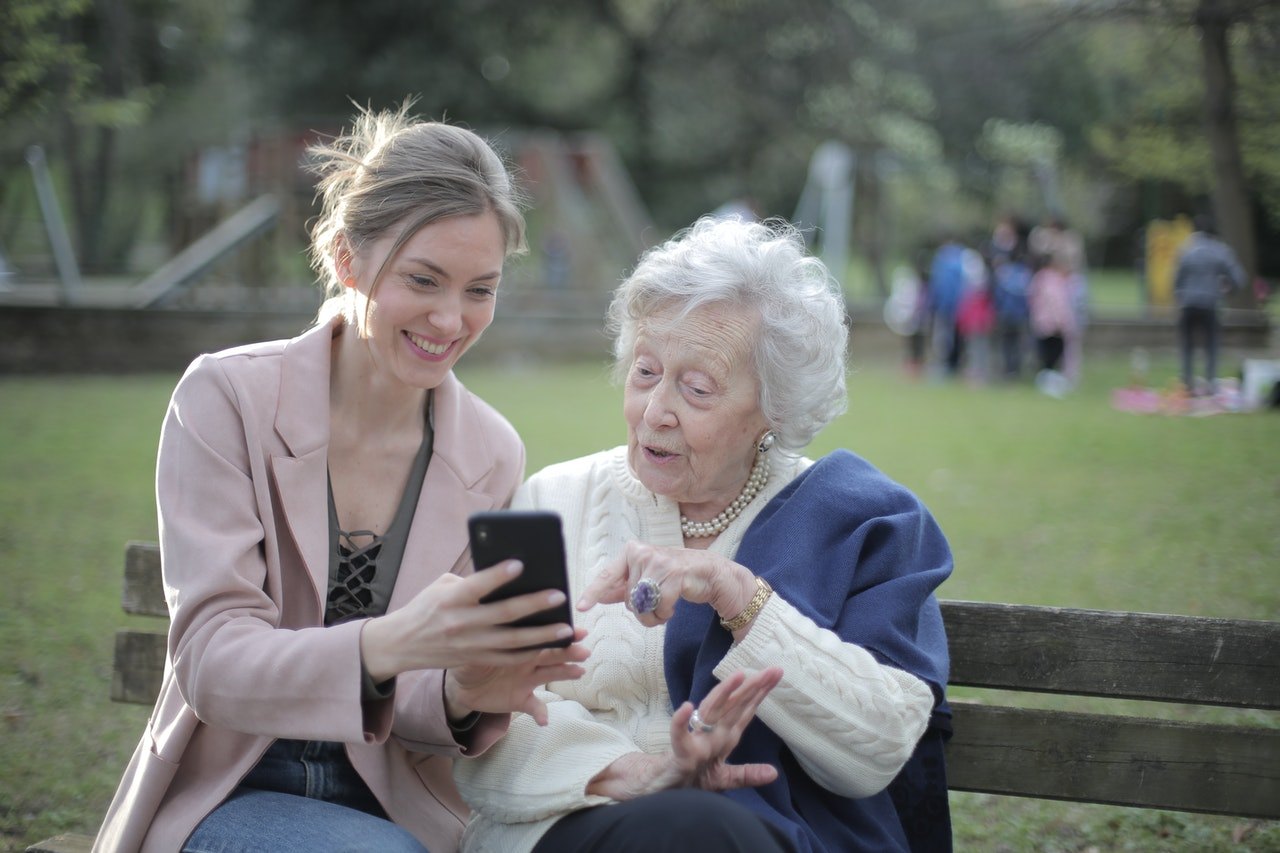 Clue Period and Ovulation Tracker
Clue by BioWink is more than just a period tracker app. The app incorporates science and data to assist women in understanding how their menstrual cycle impacts their mind and body. With Clue, a woman gets accurate period, ovulation, and PMS predictions.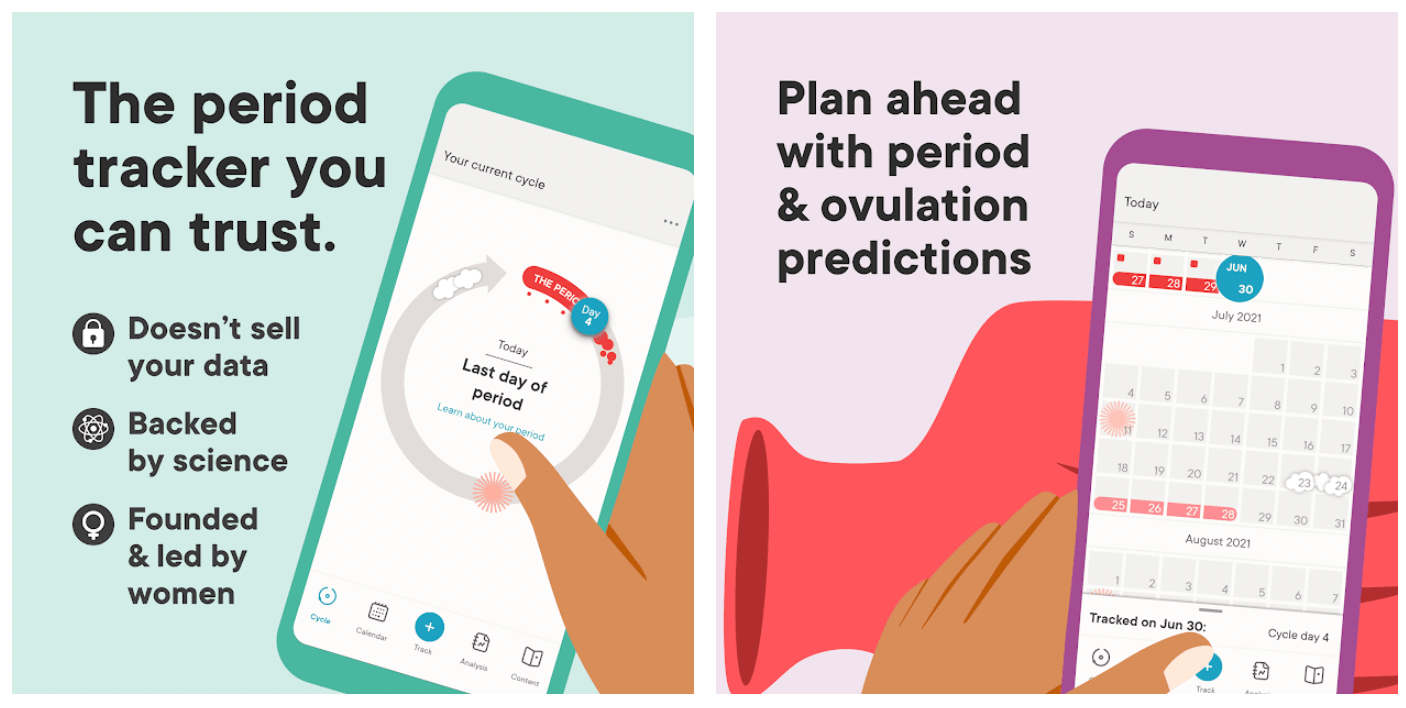 It also provides information on how factors like skin, stress, and energy levels might vary during her cycle and offers access to a science-backed period, fertility, and health encyclopedia. Women can also set customizable ovulation and period reminders so that they're always on top of things.
Clue is an app created to help women stay informed and make educated health decisions. It is a useful app for women, whether they want to set reminders to take birth control, receive ovulation day notifications, or just want to explore their body's unique patterns and rhythms.
Covet Fashion
Covet Fashion is a shopping and dress-up game that lets women live a stylish life virtually. Through Covet, users can shop new styles, style the perfect outfit, vote on who wore it best and play with friends.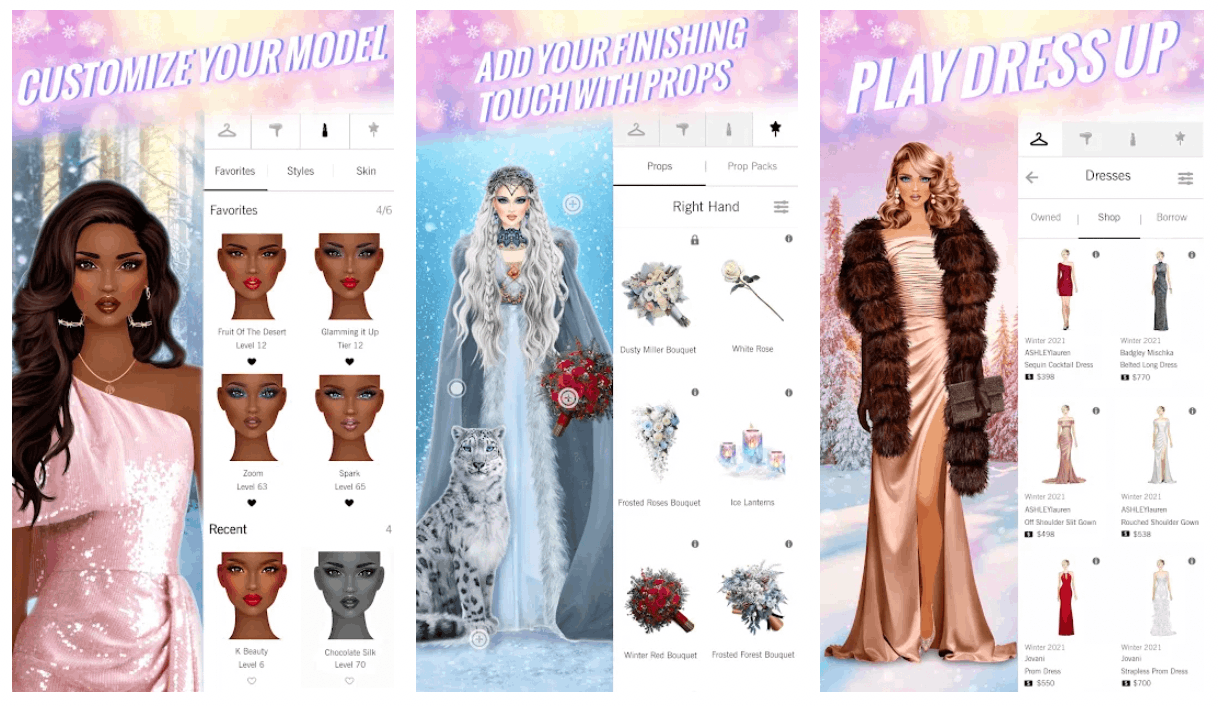 Covet Fashion has teamed up with designers like Calvin Klein, Rachel Zoe, and Vince Camuto to offer women the hottest trends. Every user will surely find something she'll love with over 175 brands to choose from!
Users can also mix and match outfits for various styling tasks including photoshoots, cocktails, and red carpet appointments. They can choose among thousands of stunning clothes and accessory pieces, as well as fashion hair and makeup styles on Covet's fresh and diversified array of models.
Sephora
Women can go makeup shopping and find the best deals on the hottest beauty, hair, and makeup products with the Sephora app. It also offers users skincare routine and beauty tips from beauty advisors and experts via live chat.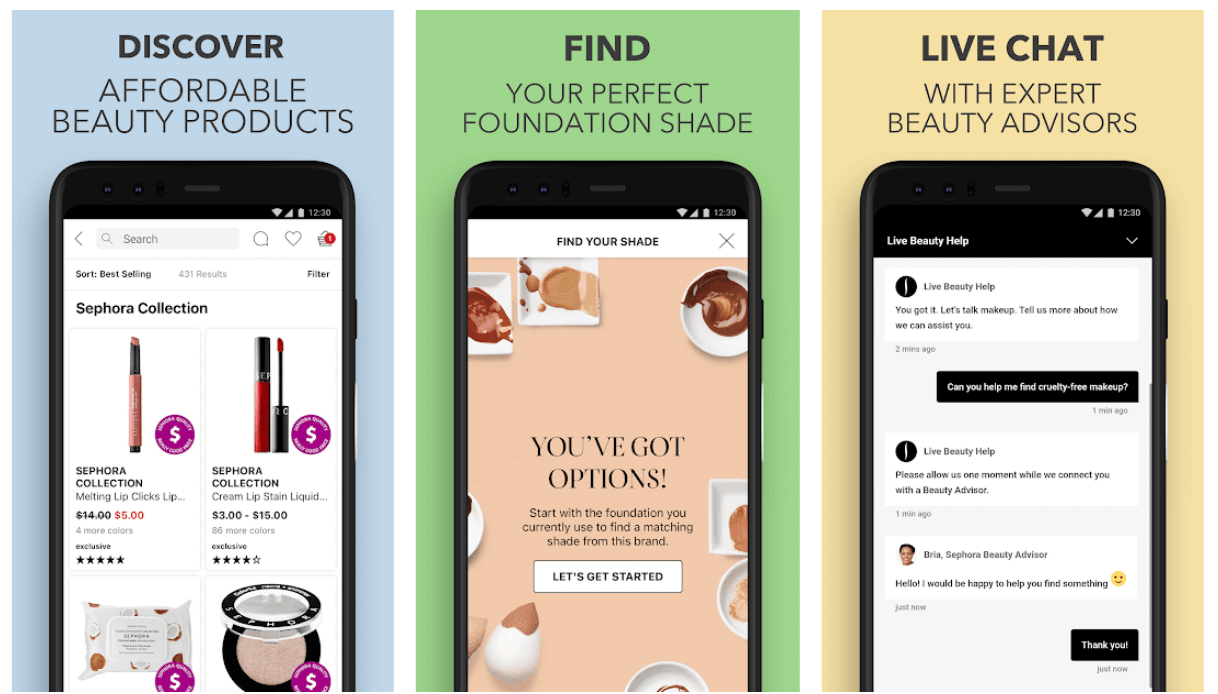 This app is useful for women who are looking for quality yet affordable products. The brand selection includes Supergoop, FENTY BEAUTY by Rihanna and Dior.
Users can get their orders fast and easily with the delivery and pickup options. It also offers same-day delivery in most major cities and suburbs when a product is bought online by 4 pm. A great bonus is that users also get a free birthday gift!
YouCam Makeup
Women who love to edit their photos will surely love the YouCam Makeup app, which has branded itself as the #1 virtual makeover and selfie retouch editing app. Through the app, users can try the best beauty camera makeup filters from top brand beauty products.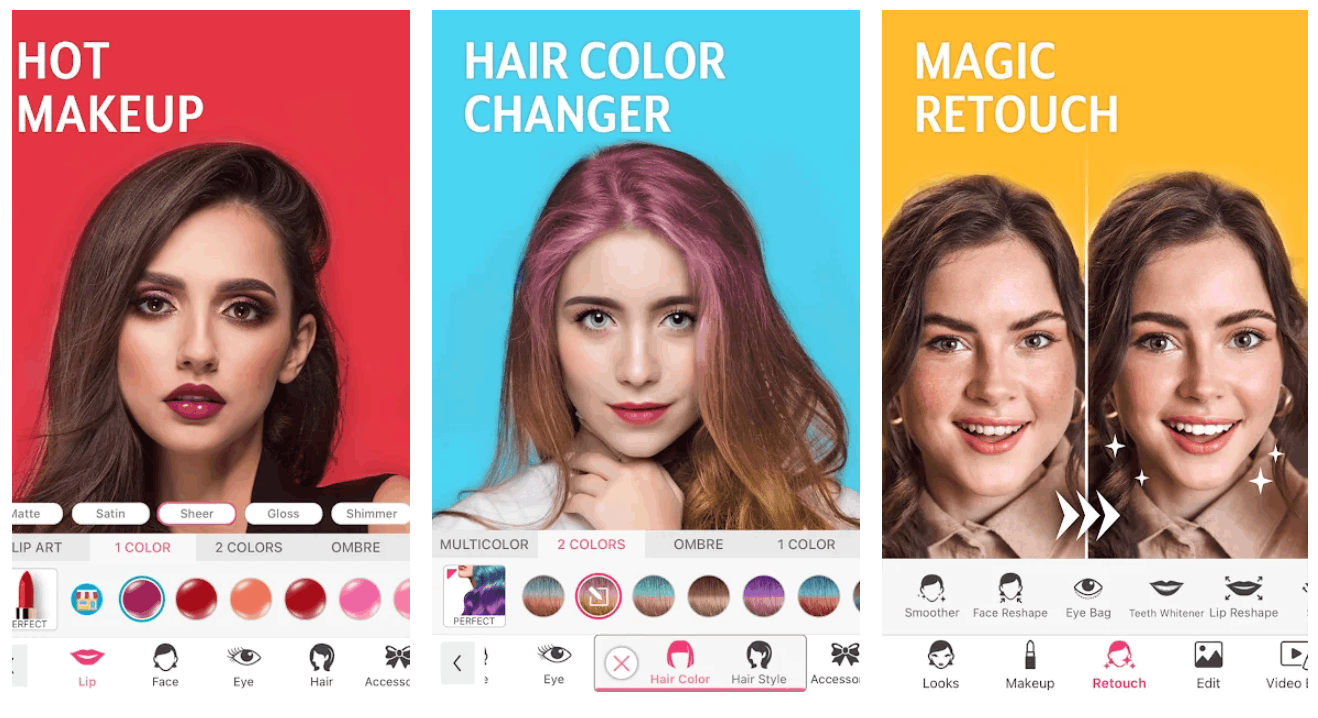 They can also dye their hair without going to the salon with the app's hair color changer for the most realistic virtual hair dye and hair salon experience. Retouch tools are also available for a full-face makeover. It includes all of the basic photo editing tools such as retouch, blemish removal, and teeth whitening.
Lip reshaping, lip art, nose enhancement, and hairstyle changes are just a few of the enhancement options available. Lastly, there is also a beauty cam that users can try for different types of makeup like cosplay and glam.
We Heart It
We Heart It is a photo and meme-sharing app that resembles Pinterest and Tumblr in terms of aesthetics and functions. Women can explore a collection of user-curated GIFs and photos on different topics such as fashion, recipes, and travel or browse for more specific images using hashtags or names.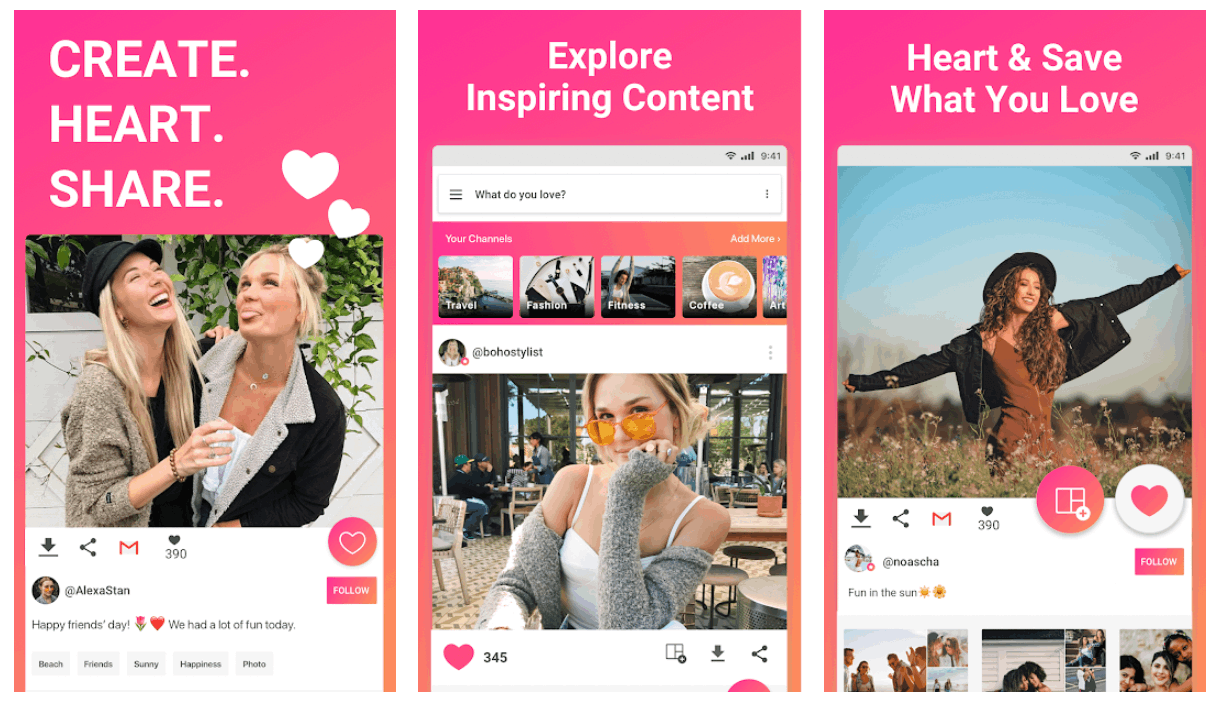 In this app, users are encouraged to search for other users with similar interests, which may be done quickly with a quick search. Certain profiles are more likely to be interesting than others, and users are encouraged to "follow" interesting accounts and "heart" meaningful pictures.
Many users establish a profile in We Heart It that displays a part of their personality, just like they would on any other social media platform. On this app, sharing images is a fun experience while creating connections and allowing users to gain inspiration from and insights into different topics.
VSCO
VSCO is a photo and video app that provides editing tools for creating new content, allows users to discover tips and tutorials, and encourages collaboration among creatives through image sharing and direct messaging.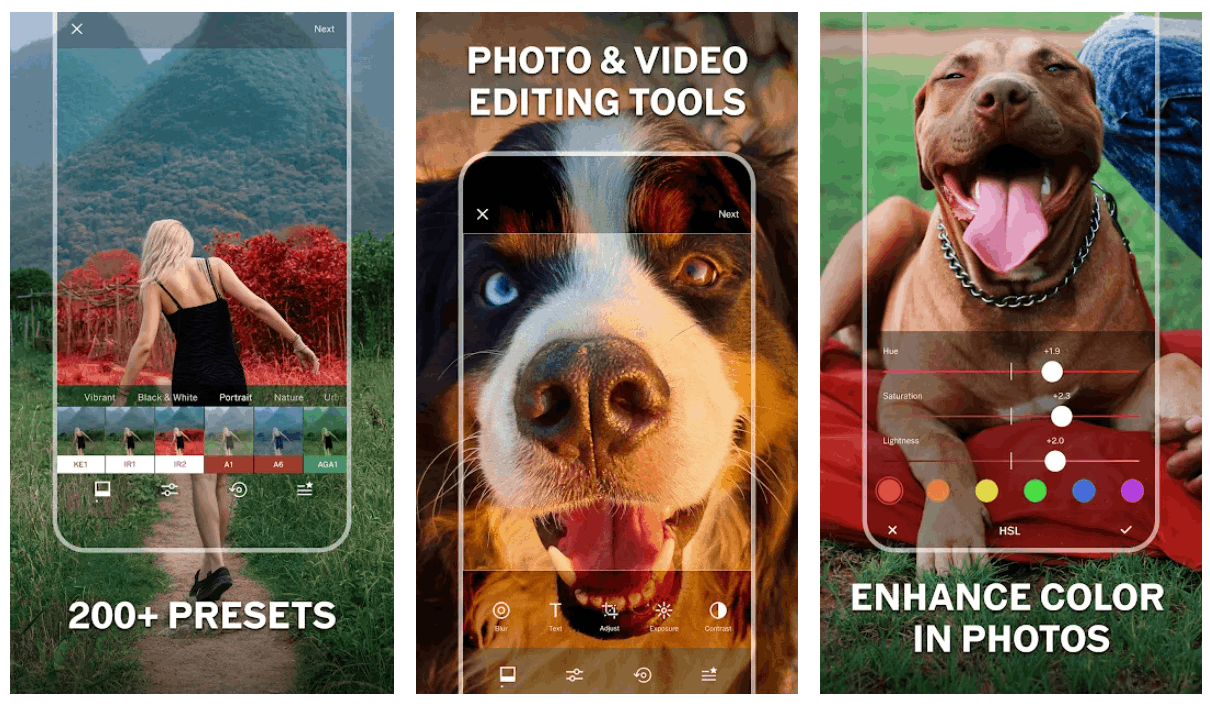 Users can use standard photo editing tools and some of VSCO's presets for free, but membership is necessary to access all other photo editing tools and presets, video editing tools, tips, and tutorials.
Users may explore and like images on their feed in the same way they can on Instagram. They can also upload their own photos, follow other users, and engage with those who follow them back via chat.
BuzzFeed
BuzzFeed's content can be educational and informative at times, but it can also be humorous and entertaining. This is why BuzzFeed is becoming extremely popular for women, and the website now has an app that allows users to read the most recent articles right from their smartphones.
This app will provide you with all of the content selections found on the website version of the platform. From the palm of your hand, you can access trending articles, the best of articles, and even videos.
The app does an excellent job of converting lengthy articles into digestible chunks of knowledge for immediate consumption. It also allows users to easily comment on a topic and share articles.
Etsy
Establishing an online presence has been the most effective technique for sellers all over the world to boost awareness of their brand and products. Apps were then developed by e-commerce companies that first launched websites where individual merchants could sell their products.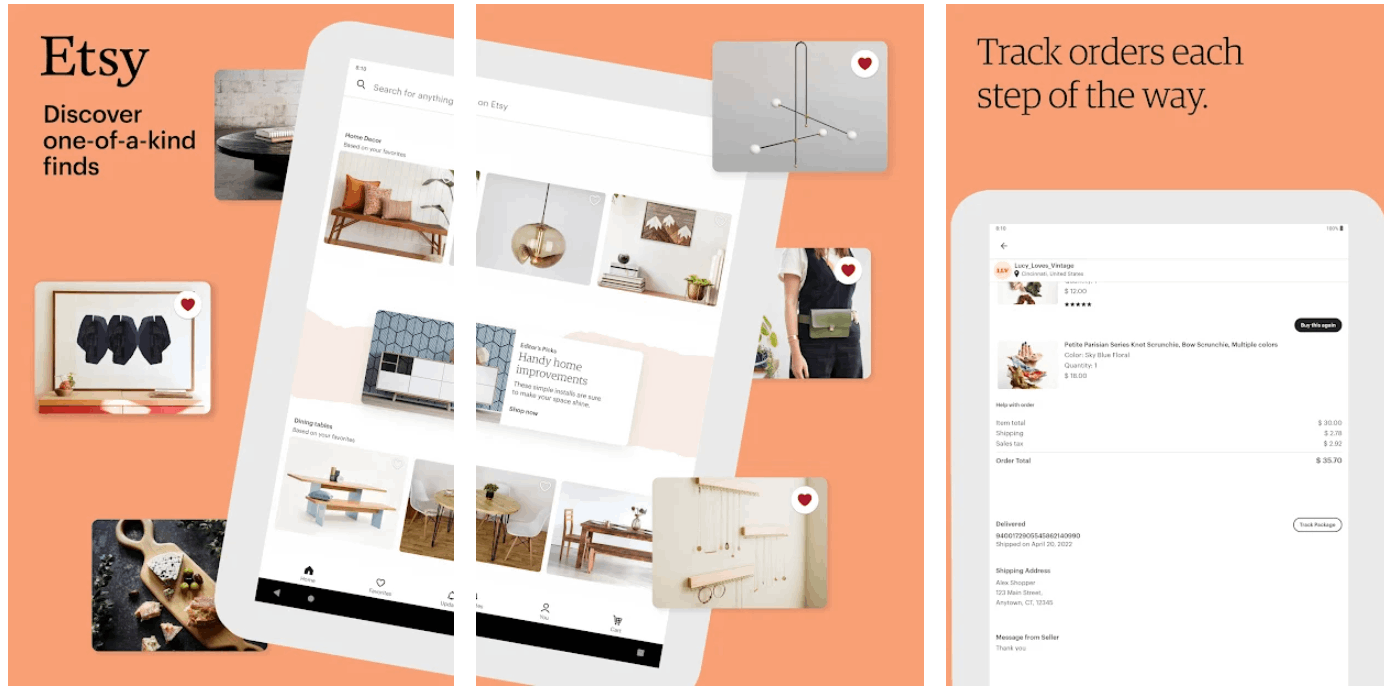 Long-running websites like Etsy have joined in, making Etsy more convenient and enjoyable for both sellers and buyers through its app. Etsy has long been known as the go-to place for vintage stuff, handcrafted items, artwork, and a range of other products.
Now, you can sell not only handcrafted but also manufactured items. The crafters may have resisted at first, but they couldn't deny Etsy's ability to attract customers.
Tophatter
Beauty products, clothing, purses, shoes, jewelry, electronics, housewares, furniture, crafts, and tools are all available on Tophatter. Imagine an online auction house—that's exactly what Tophatter is. It's also one of the most entertaining live marketplaces in the world.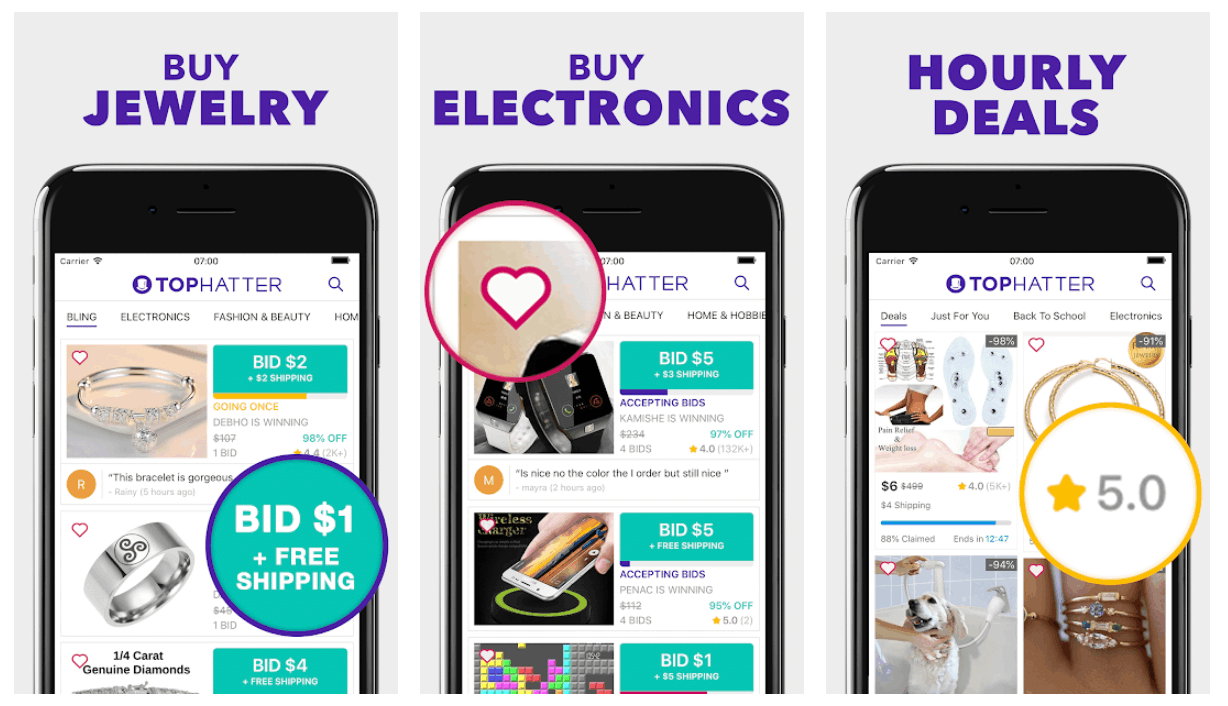 Every day, Tophatter holds a live online auction where buyers and sellers may engage, discuss, and transact in products. Tophatter hosts a free bid auction that is run by sellers, not Tophatters, and where you may participate in hundreds of fast-paced closing auctions without spending any money.
Tophatters does not charge you to bid, unlike other websites where merchants pay to display their goods and buyers pay to bid. You pay only if you win the auction, plus the shipping cost.
Triller
Triller is a video-sharing social networking platform where users use artificial intelligence technologies to make and upload short-form videos, such as videos that are set to, or automatically synchronized to, music. Triller was first released in 2015 for iOS and Android, and it functioned as a video editor before they added social networking functions.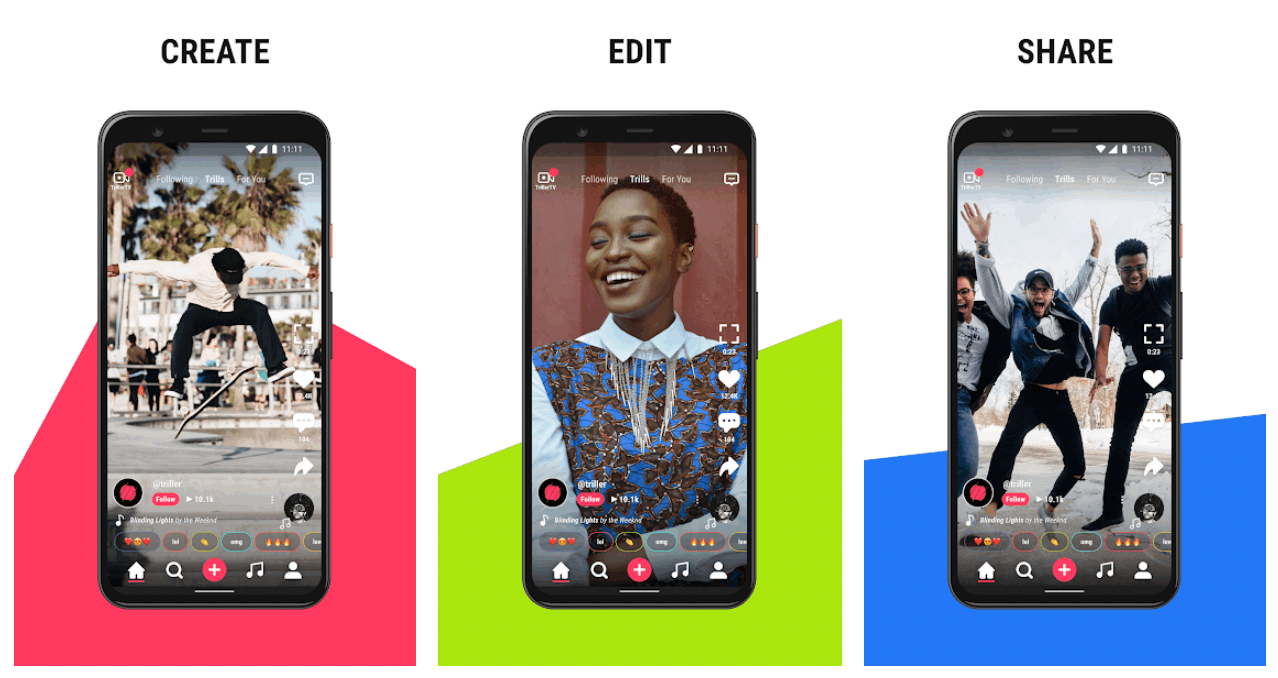 Users can use the Triller app to edit music videos, skits, and lip-sync videos with background music. The app's standout feature is its unique auto-editing tool, which employs artificial intelligence to seamlessly stitch together separate video clips without the user having to manually do so.
Although the individual video clips are made with the same background music, users can film multiple takes with different filters or edits every time. Users can rearrange and change clips once the auto-editing tool has stitched the individual clips together. They can also add text and filters to videos to personalize them.
Kim Kardashian: Hollywood
Kim Kardashian: Hollywood, a free-to-play role-playing game for iOS and Android, is a game women love to play. Kim Kardashian, an American media celebrity, is the game's face, and her character regularly makes appearances.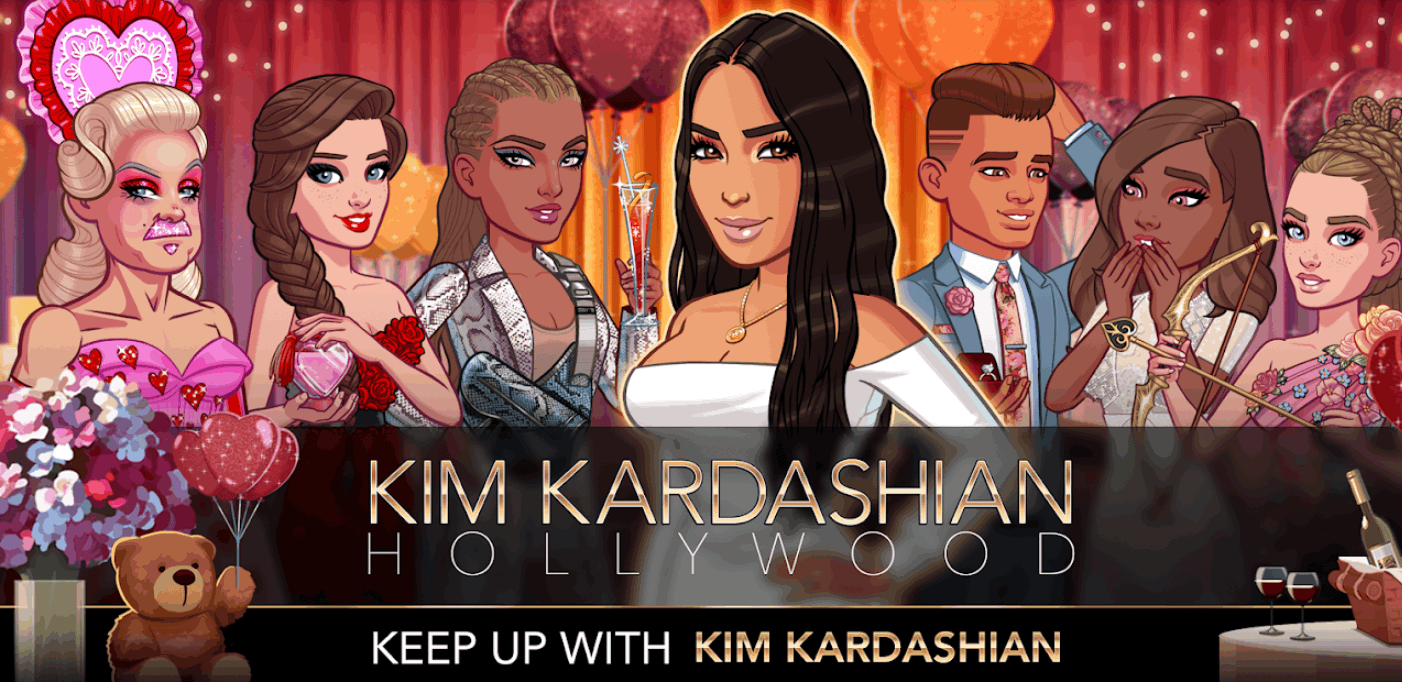 The player's goal in the game is to build their popularity and reputation by starting on the E-list and working their way up to the A-list. Booking modeling jobs, acting jobs, club appearances, and going on dates can all help players get more fans.
Actions made during jobs and dates cost energy, which recharges over time, but they make money and experience for the player. High job and date ratings gain a player more fans and boost their celebrity status.
Conclusion
These are just some of the apps that women need and love in this modern era. They provide everything women care about at their fingertips, whether they're tracking their menstrual cycle, buying the things that make them happy, or browsing what to read next.
They are, however, essentially the same as the ones recommended for everyone, regardless of sex (except for the period tracker, of course!).
Last updated on May 9th, 2023 at 05:22 pm