Apple's iPad and iPad Pro are great tools for tech-savvy designers. Apart from serving as more convenient and accessible alternatives compared to traditional laptops, these can also be used while people are on the go. Apps that are useful for designs can go in conjunction with these mobile devices.
For designers or aspiring individuals who want to enter the creative field, having iPad apps that cater to various needs and concerns is essential. Not only will this help produce excellent work, but these design apps also help designers explore their creative side.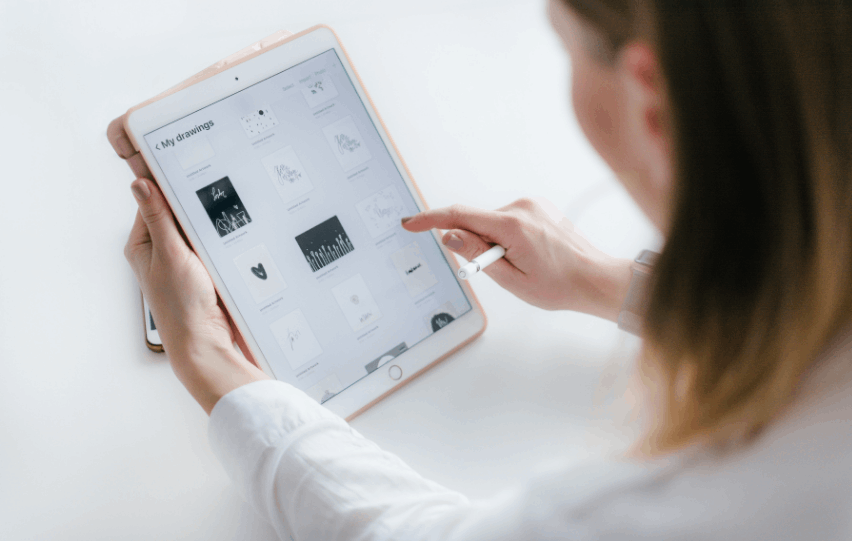 Procreate
One of the best apps to ever grace the Apple universe is no other than Procreate. It is a digital illustration application made specifically for iPad. It allows individuals and designers alike to take advantage of the app by customizing controls based on their needs and preferences.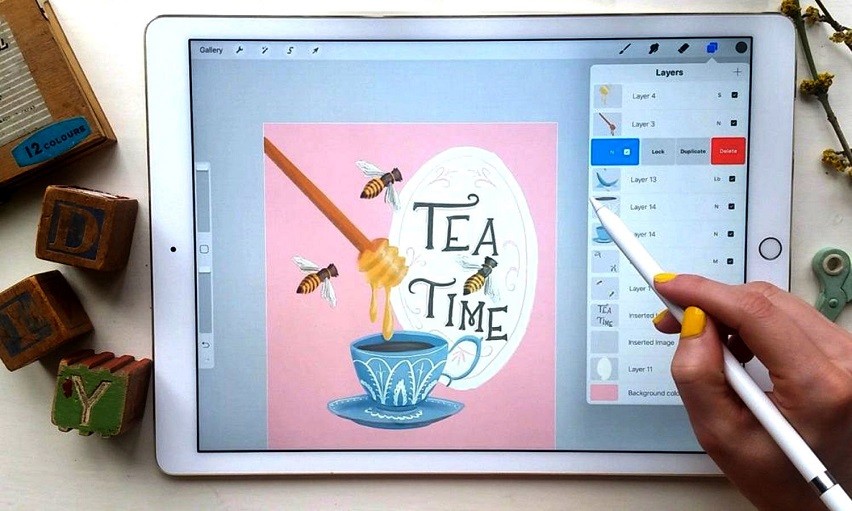 Procreate comes with various features, including over 200 brushes, a layering and blending mode, clipping masks, and more to cater to any artistic style. It also works fast to keep with the past desired by the user while still giving a high definition canvas each and every time.
An Animation Assist feature is also available for recording moves and strokes. A ton of font control options and color picking abilities are also made available. Plus, special effects and filters can also be found on the app. This can be downloaded on the App Store for just $9.99.
Adobe Comp CC
One of the free apps on the App Store is no other than Adobe Comp CC. This particular software gives every designer the ability to explore and play around with shapes, fonts, and all types of texts. There are various fonts available for the picking, all for free as well. Third-party fonts may also be imported.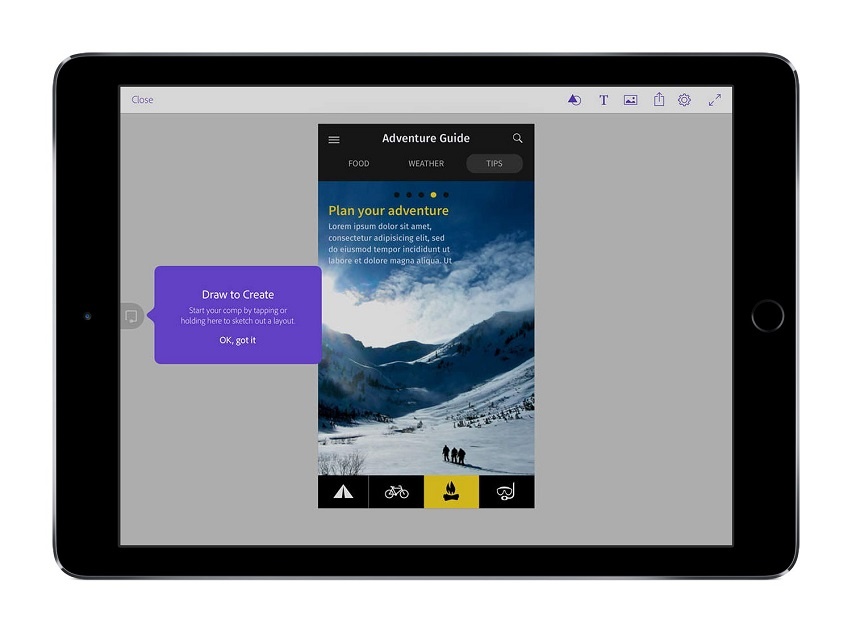 Easy to use, this intuitive application takes a user-friendly approach by banking on simple gestures to use and navigate the program and what it has to offer. In just a few easy swipes or movements, individuals can create mockups and layouts, edit multiple sections, and take advantage of shortcuts.
What's great about this app is that designers and aspiring creatives can seamlessly sync any and all of their files to any device, allowing them to continue their work on other compatible apps and devices such as Illustrator, InDesign, and Photoshop.
Adobe Capture: Creative Kit
Another Adobe program that is available on the App Store and for iPad users is Adobe Capture: Creative Kit, otherwise known as the creative kit. Similar to the previous Adobe program, this app can be downloaded for free.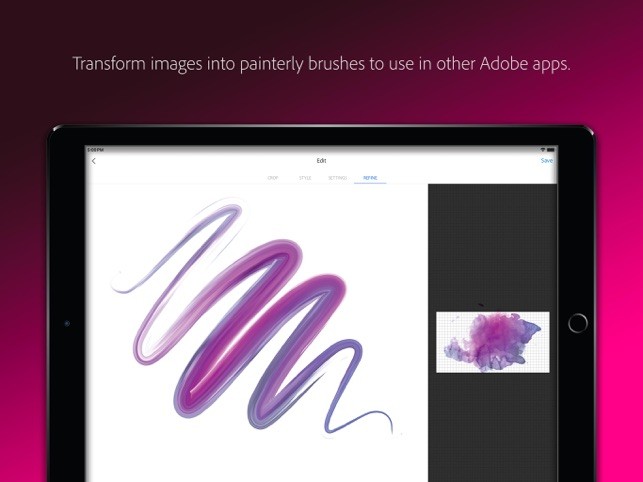 Adobe Capture specializes in giving people access to making vector shapes and playing around with geometric patterns, shapes, brushes, and more. Whether from doodles or photos, this program makes vector graphics available for use in a bevy of applications such as Illustrator and Photoshop.
To make designers and graphic artists realize their dream output, Adobe Capture allows them to conjure patterns with the Fresco App. Here, photos and other graphics can be turned into different brushes. What's more, fonts can also be explored simply by looking them up via the camera or by downloading them.
iFontMaker
One of the first font maker apps made especially for the iPad is iFontMaker. True to its name, this app gives individuals the opportunity to make their own typeface in just a few short minutes. These fonts can be used not only on websites but also on different devices.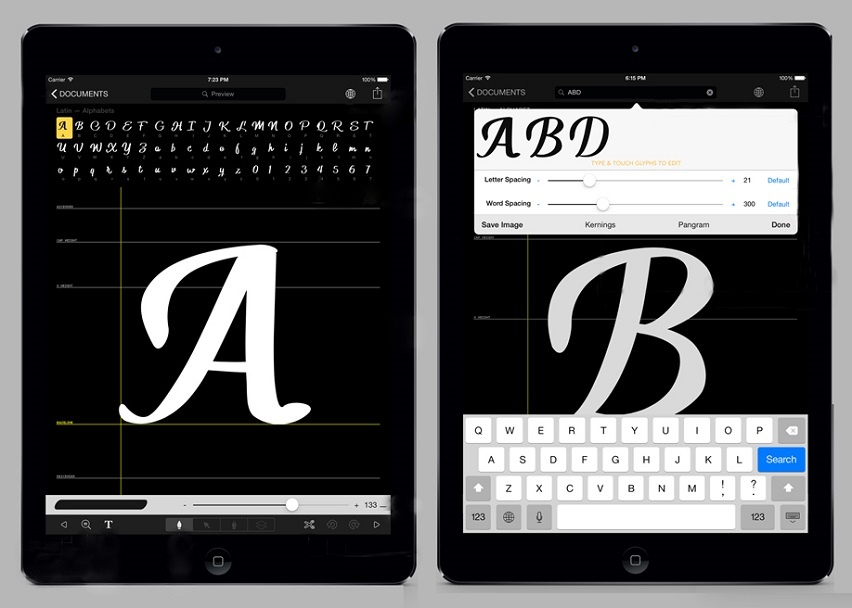 In giving designers a free hand in making their own typeface, iFontMaker comes up with a number of complementary brushes and kerning customizations. This allows users to lean towards curves, ligatures, and many others as they see fit, making extremely unique fonts and variants unlike any other.
With its latest round of updates, the app has added multitouch support for easier handling and font creation. Images and GIFs can also be exported. iFontMaker can be downloaded on the App Store for $7.99.
Pixelmator
Pixelmator is a full-service and full-feature photo editor that also works by providing designers with the ability to paint and sketch any artwork using the program. This is available for download on the App Store for $4.99, while the Pixelmator Pro, which comes with more features, is valued at $39.99.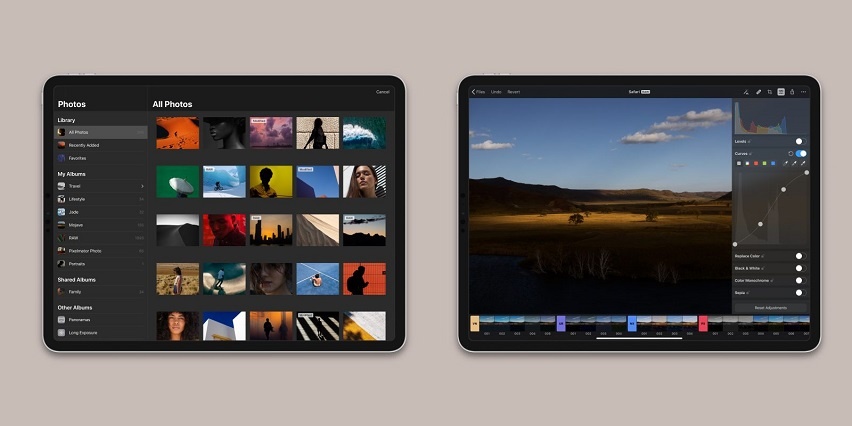 The beauty of using Pixelmator is that it makes editing photos on the iPad simpler, smoother, and much more seamless, especially when it is used alongside the Magic Keyboard. After all, it comes with 73 shortcuts that make editing tools and steps accessible.
Pixelmator also comes with a lot of editing features, such as the Color Adjustments and Repair Tools which can make photos more vibrant and remove blemishes and clean up images. The extensive array of templates can also be applied for single or multiple photos, with its designs from frames to collages.
Affinity Designer
For those who are familiar with Adobe Illustrator, Affinity Designer is similar to that. At just $24.99, this is available on the App Store for download, this comes at a great value as it comes with a wide range of tools and numerous features that serve as an ideal stepping stone for budding designers.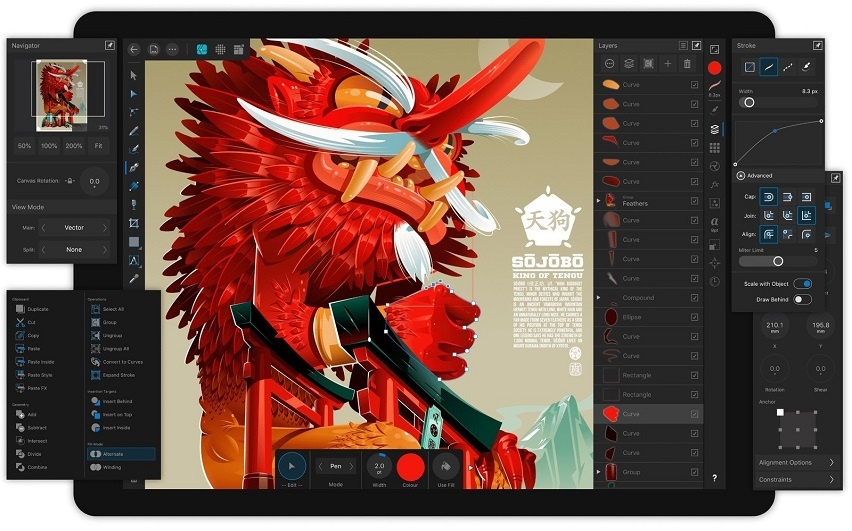 Best for making vector files and graphics, this is suited for both advanced designers and even those on a beginner level. With vector tools in hand and the option to zoom in at 60fps, as well as tools such as pens, nodes, and curve editing ones, Affinity Designer makes artworks more expressive.
Different strokes also exist and can be used in conjunction with varying pressures, allowing designers and artists alike to achieve just their desired outcome. For a smoother outcome, this app comes with a stabilizer option, even when drawing using the freehand.
Adobe Illustrator Draw
Yet another useful tool for creating vector art is Adobe Illustrator Draw. Similar to other apps made for vectors, this free app allows users to zoom up to 64 times the normal, giving people a more in-depth look ideal for applying the most intricate details. These also come with a variety of brushes.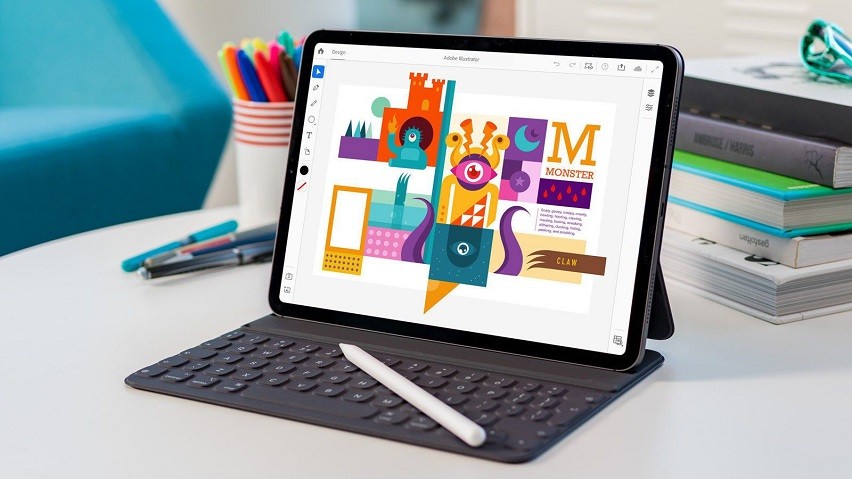 Graphic designers and artists are often worried about creating lines and curves, but with the Adobe Illustrator Draw's Touch Slide digital ruler, they can easily perfect just about any line they do on the screen. To keep individuals from being worried, this app syncs app for up to 2 gigabytes worth of files.
Users can easily pull images and inspiration from a variety of sources thanks to its links to the Creative Cloud market. True to its roots, it works great with the Apple Pencil and even similar styluses. Artists are free to engage its pixel and live brushes, as well as its layers and masking functions for elevated art.
Duet Display
Every designer knows they need an expansive screen to work with to see the finer details of what they are creating. Duet Display gives that and more for just $9.99 on the App Store by turning the iPad into another external screen, akin to a multiple monitor setup that many designers are accustomed to.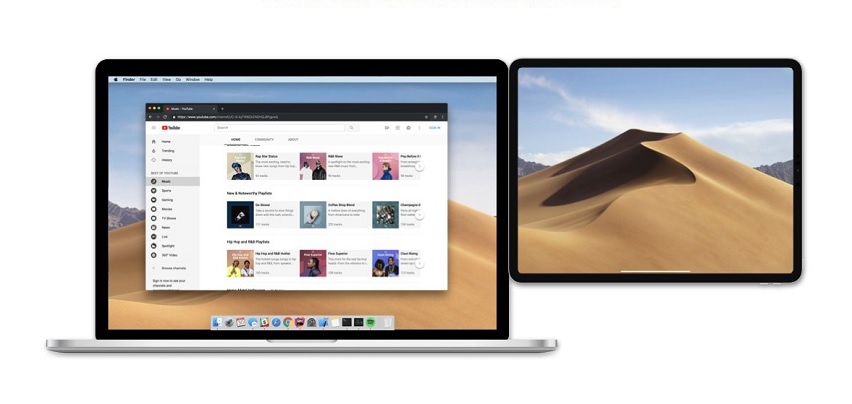 The main highlight of Duet Display is that it works well even with larger images and graphics. At the same time, it gives users extra room to keep working on their main task, all the while having an extra screen to keep tabs on conversations and correspondences with clients and the like.
While many programs only work with newer iPads, Duet Display makes even the older versions usable, going even further by being compatible with 2012 versions. Even better, it works across a variety of platforms, meaning users do not have to be confined to just the Apple universe alone.
Slack
Take team collaborations to the next level with Slack and say goodbye to just email correspondences from now on. While this may not necessarily be just for designers and creatives, this will certainly be of help, especially for those who want an in-demand approach to communicating with other people.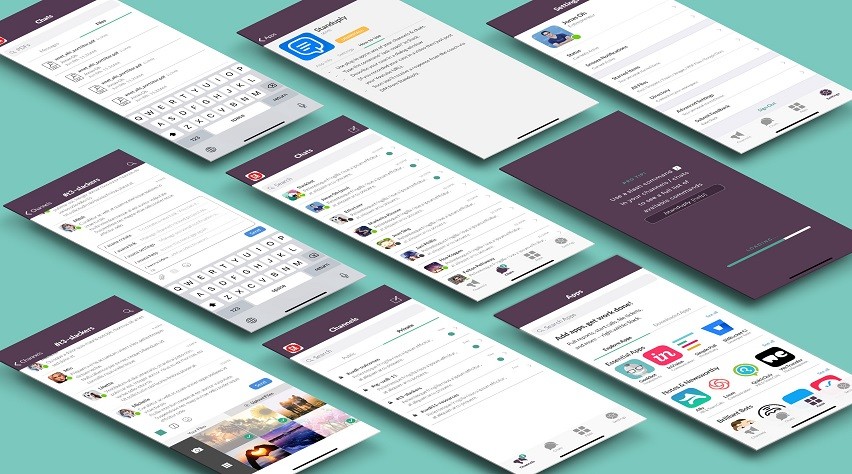 Essentially a messaging tool, Slack has become increasingly popular over the years because it boasts of more functions than just messaging. It also makes seamless links to Dropbox and Google Docs, allowing designers to easily upload and send their files over for review and feedback from clients and colleagues.
Slack can be downloaded on the App Store for free. However, teams and users who wish to utilize the app toward their advantage, especially for its integrated services such as Google Drive, Dropbox, and more, can avail of in-app purchases to get a more premium version.
The Bottom Line
Choosing the best design app from the App Store can be a challenging and tricky experience. With lots of options to choose from, it all comes down to what each designer needs and what they want to create.
Through the different design software, each one can easily stay on top of all the trends in the industry. From working with a blank canvas to finding coloring and vectoring tools, these iPad apps will certainly help the inner designer in everyone be unleashed in no time.
Last updated on December 28th, 2022 at 06:33 pm