Creating online content has become more and more accessible nowadays. With different devices equipped with more capable cameras and overall powerful hardware, anyone can make vlogs, explainer videos, and many other self-created video content.
However, video content creation is more than just a device. It also requires creativity and the right software to assist them. For creative people who have the smartphone to help them start, the only thing missing is the right software to make videos with.
iPhone users can add the Teleprompter for Video app to their list of choices. This application can help video creators make top-notch content. In this article, we will talk about Teleprompter and its features.
Discovering Teleprompter
Getting and Using Teleprompter
On-Screen Scripts
Automatic Subtitling
High-Quality Videos
Connectivity and Sharing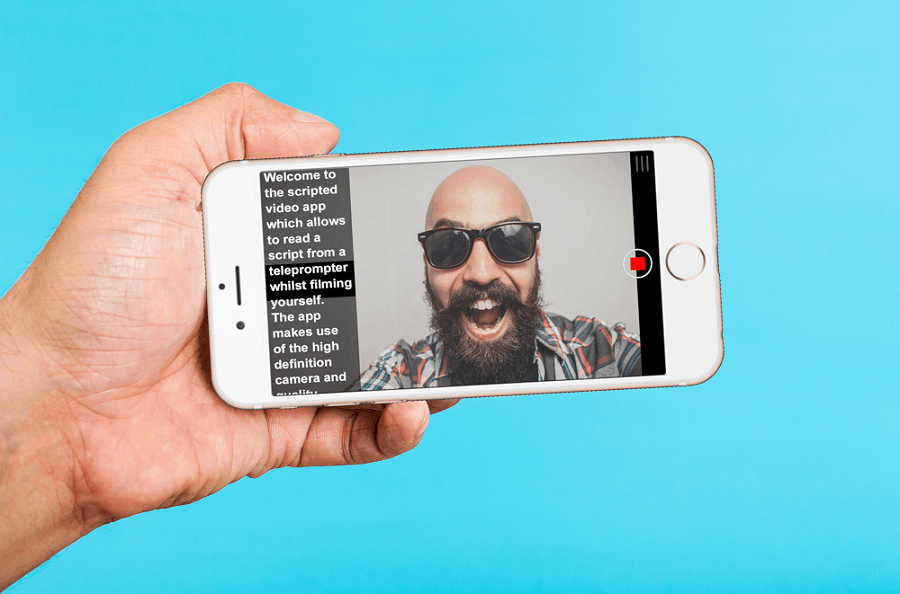 Discovering Teleprompter
This application seeks to help individuals who need to create videos in which they speak directly to the camera. Some of the best ways to use this app are vlogging, explaining things, practicing speeches, making self-tapes, and recording video resumes.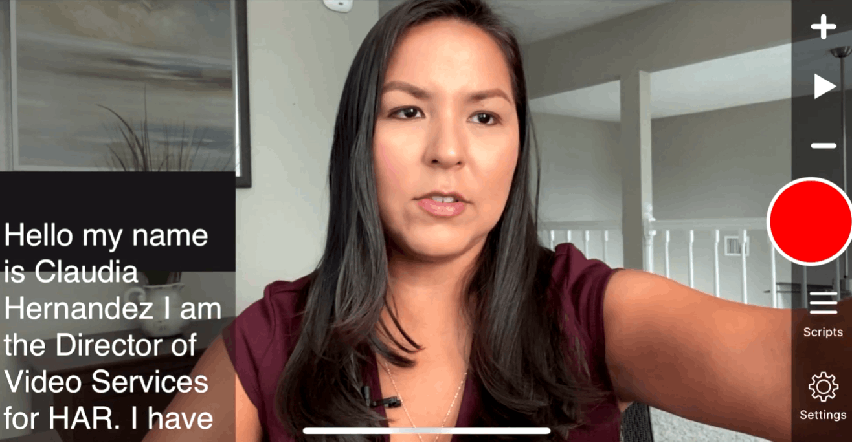 Users just need to launch this app and use its camera function to start recording. Aside from having the ability to capture videos, this application offers different features such as on-screen prompts for scripts, subtitles, and editing.
The Teleprompter app also lets users import scripts from various platforms, allowing them to use their scripts no matter where they are stored. Plus, it can read scripts in different formats. It can also use the file to generate subtitles.
It records audio in stereo, which can be recorded using compatible external microphones. The best way to find out if a third-party device is compatible is simply to try it.
Customizable Settings
It offers a comfortable and personalized experience to suit the needs of its users. With different options, users can easily use the features depending on their style, type of content, and other similar factors.
The app's customization features include controlling scrolling speeds, modifying text sizes, and changing the appearance of the video, among others.
Using Teleprompter
This application is available only to iOS users. Users can easily install this to their iPhone, iPad, and iPod Touch through the App Store. It is compatible with devices running on iOS and iPadOS versions 9.0 or later.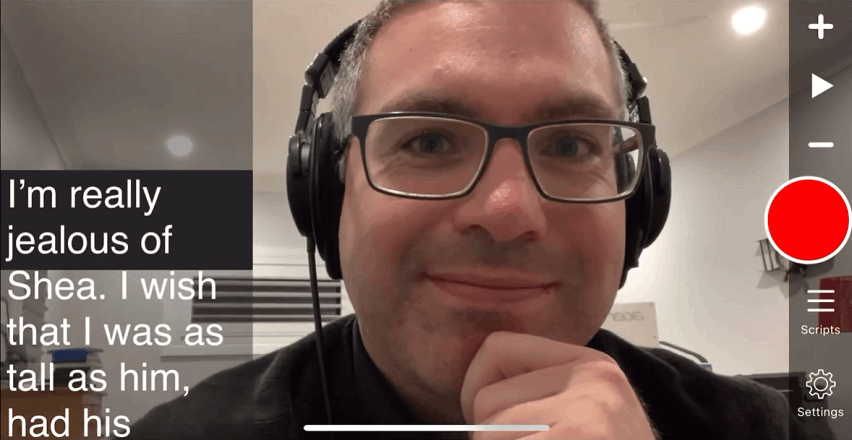 Users simply head to the App Store, look for the right application - published by Norton Five Ltd. - then tap on the 'Get' button, and wait for the installation to finish. Launching the app will require several permissions including access to files, storage, and others.
Users will be glad to find that it is free to download and use. The free version covers all the essentials, making it an extremely useful app without having to spend a dime. Users can use scripts, subtitles, backgrounds, and the built-in ultra-high definition camera for free.
In-App Purchases
While all important features are available for free, the application offers in-app purchases to improve their experience. In the free version, scripts can only be 750 characters long. Users can purchase the Longer Scripts item for $11.99.
The free version also does not allow inserting images into the video. For only $3.99, users can gain the ability to import images or logos. To get both functions, they just need to purchase the Long scripts and Add Images In-App items for $14.99.
The great thing about this app is the purchases are one-time transactions only. This means you don't have to spend money every time you make videos. Instead, you have these features forever once you purchase them.
On-Screen Scripts
Teleprompter acts like a normal video teleprompter, just like those used when filming news and talk shows. It shows a display screen to give users a view of themselves. A script is shown on the side to prompt users on what to say.
Like the regular teleprompter, this app offers rolling texts which can be timed to appear at the right moment. To best guide users while recording, it appears in different colors.
To use this feature, users just need to upload their scripts or import them from Dropbox, Google Drive, OneDrive, or iCloud. Files can come in different formats including docx, doc, rtf, txt, pdf, and Google Docs.
With the help of Teleprompter, content creators can maintain eye contact with the camera as it places the script right on the screen. This way, they do not need to stop just to look at the script and instead can keep on filming. They can even finish recording in one take.
Personalized Teleprompting
Users have the ability to edit their on-screen scripts according to their needs. The most important element to control is the speed of the text. The app lets users control the scrolling using on-screen buttons or an external remote device.
To make sure that the right text appears at the right time, users can also speed up or slow down the scrolling. They can also pause it when needed. Again, this can be done using on-screen buttons or remote control.
Automatic Subtitling
Subtitles are almost always needed, especially for content creators with worldwide audiences. It can also help non-hearing individuals understand the video. With this application, users do not need to painstakingly add subtitles to their videos.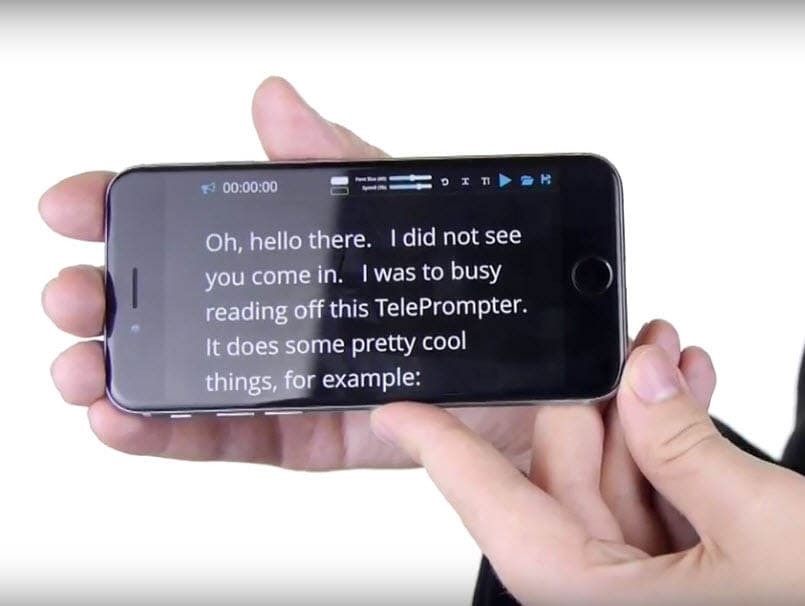 The app automatically generates subtitles based on the script. Like the teleprompter function, this feature also lets users time the subtitle.
The best time to make sure that the subtitle is on-pace with the video is during the recording process. The teleprompter provides a signal when sentences should be read, so it is important to read the script as the app indicates. When done so, the app can generate well-timed subs.
Subtitle Customization
To make sure that the subtitles are perfectly in-sync with the audio, the app also allows speed and timing customization. Users are given the choice of where the subtitles are positioned, as well as pick how many lines are allowed per subtitle.
Moreover, they can decide on the subtitle background color. Choices include black, white, or none. Once done, they can download the .srt file for the subs, allowing them to edit it when needed.
High-Quality Videos
Content creators cannot simply collect any footage. They have to make sure that the videos are recording in high definition. Teleprompter for Videos lets users record videos in ultra-high definition.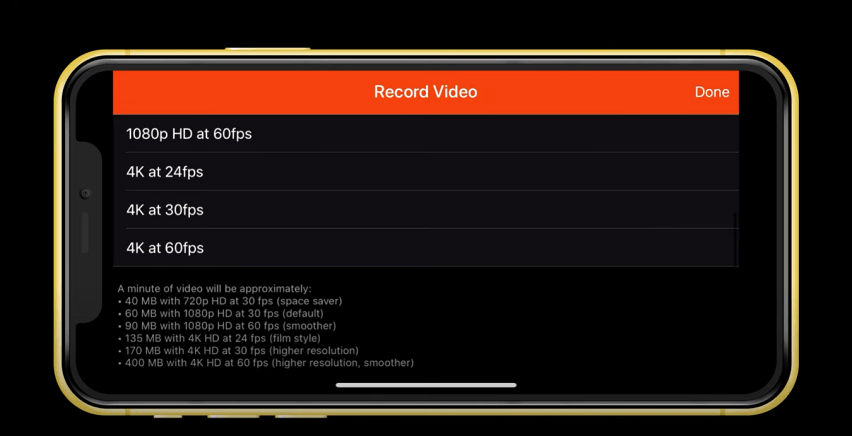 Combined with its stereo recording, the application makes holistically high-quality videos and sound. Users can also add backgrounds to give their videos a more coherent appearance. They can also add images and logos for better editing capabilities.
With constant eye contact, clean background, and well-timed subtitles, this application helps creators make high-quality videos.
Works Landscape and Portrait Modes
Gone are the times when landscape recording was the preferred format. With the introduction of different video-focused social media apps such as IGTV and TikTok, portrait videos are more accepted nowadays.
Users can easily switch modes with the help of this application. Its teleprompter function works with either mode without compromising the quality of the video.
Plus, the app makes sure that users maintain eye contact with their audience no matter what mode. The on-screen prompts are placed near the front camera.
Connectivity and Sharing
To maximize the accessibility of its features, the app ensures that it can be connected to different devices and services. Using Bluetooth, users can use capable devices to control the prompter and the video recorder.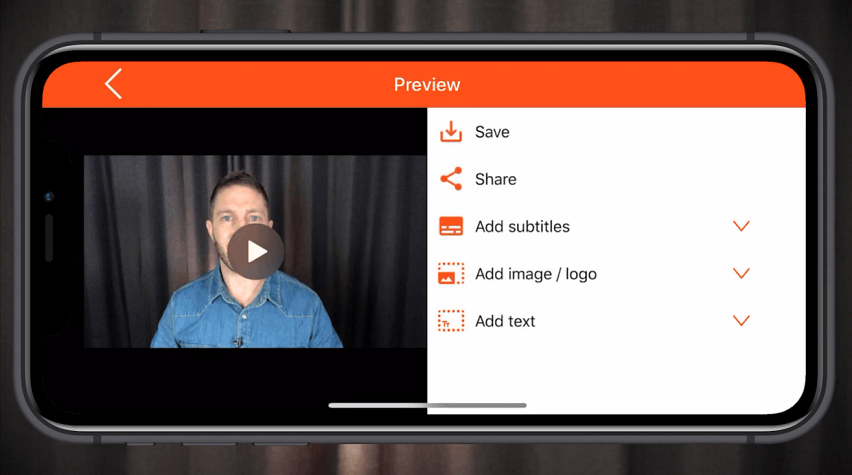 It is compatible with a wide range of devices like remote controls, especially multimedia and presenter remote controllers. Wireless controllers for gaming can also be used for this application. Some of the supported devices are Xbox and PlayStation controllers.
Because this application is designed for iOS devices, it is no surprise that it works with Apple Watches. Using the multimedia interface of the smartwatch, users can control the app include start and pause script scrolling, and increasing and decreasing the speed.
For a more discrete way to control the application, users can connect it to foot pedals. There a lot of options out there, so it is always important to make sure that the device is compatible with iOS.
Cross-Platform Access
Most people have more than one device, including smartphones and tablets. For people with an iPhone and an iPad, this application offers the ability to edit their videos on more than one device.
This cross-platform access offers great flexibility. Users can film using the more powerful camera of their iPhone and go to the iPad for more detailed tasks such as editing subtitles which may require a bigger screen.
Aside from connectivity between devices, this app also allows users to download videos or to directly share them onto their social media feed. This eliminates the need to switch between apps just to be able to share the output.
Conclusion
Content creators and video producers can easily make the videos they want to deliver with the help of Teleprompter for Video. With the different useful functions it has to offer including recording, prompting, and subtitling, it guarantees high-quality videos for iOS users.
Last updated on December 27th, 2022 at 05:59 pm