Communicating with people all around the globe is now made possible with videos. From Facebook to YouTube, these videos serve as a way to entertain individuals and inform and enlighten them about what is happening throughout the world.
Despite increasing connections in different parts of the world, putting out such content also comes with a new set of challenges and responsibilities. Of these is constantly finding ways to foster inclusivity and accessibility in the community.
Closed captions and subtitles have become a game-changer when it comes to enhancing one's viewing experience. The MixCaptions app aims to address the existing gap in the market and make captions and subtitles easier. To learn more about this program, below are topics that will be discussed in this article.
What Is MixCaptions?
Key Features Of MixCaptions
How The App Works – Learning How To Add Automatic Captions
Playing Around With Other Features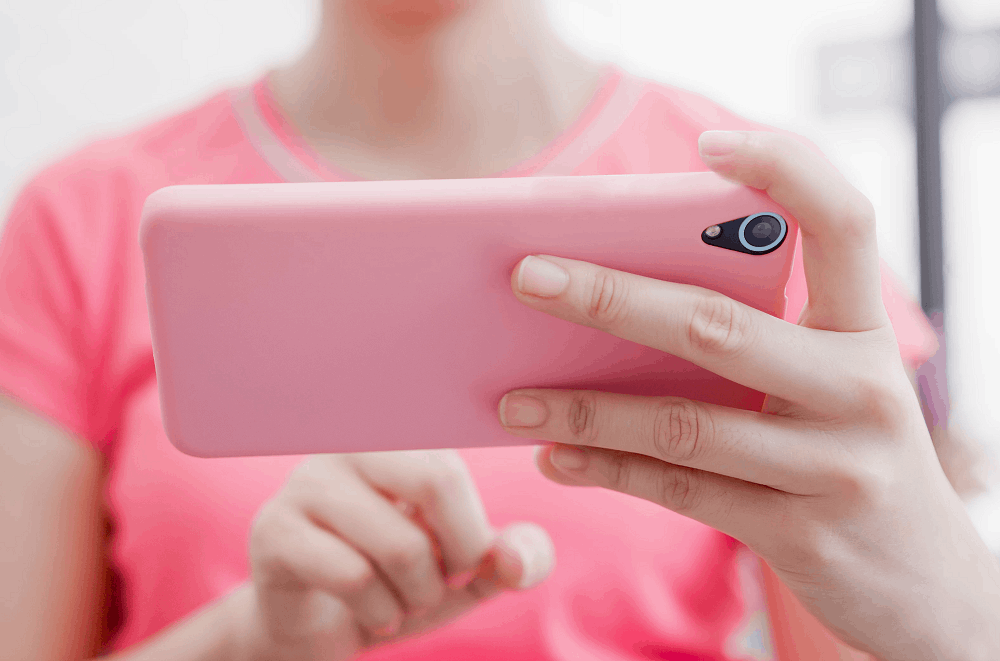 What Is MixCaptions?
One of the best ways to describe MixCaptions is that it is a mobile application that primarily helps users make video captions using a machine. Developed by Mixcord Inc., the app is currently and exclusively available to iOS users. Individuals can download this from the App Store.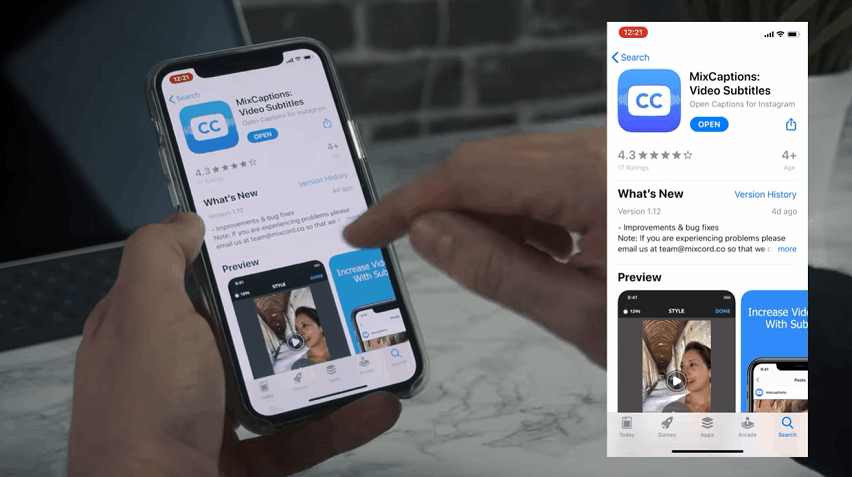 This application is designed to make subtitling and closed captioning more accessible and convenient than ever. It lets users caption their clips and videos just by uploading a ready-made video through the app, making for a hassle-free transcribing experience, especially for people who are always on-the-go.
The app supports and functions only with machine-generated captions. This means that individuals can get faster transcriptions in just a few minutes – all through a more accurate approach than human transcription.
MixCaptions was made with a social media savvy individual in mind. Given today's various social networking sites, this program was made to increase not only the viewership in different social media platforms such as Facebook and Instagram but also heighten the viewing experience of their audiences.
What The App Offers
MixCaptions takes pride in bringing accessibility and convenience closer to people, especially content creators who wish to use their platform in influencing other people for the better. With its technology, the app lets influencers grow their following with the use of captions.
Many individuals all over the world have experienced difficulties when it comes to hearing. In the United States alone, more than eight million people are either deaf or hard of hearings. Thanks to applications like MixCaptions, videos can now be accessible to different types of people.
Since accessibility is key, users of this app will be happy to know that as of writing, MixCaptions supports 23 languages. This allows it to transcribe spoken languages not just in English but also in French, Japanese, Thai, Vietnamese, and more.
Key Features Of MixCaptions
One of the defining features of MixCaptions is that it allows users to easily upload videos on the app, and it will transcribe captions and subtitles accordingly with the help of a machine. This lets users weed out the unwanted action of having to manually type in everything that they have said.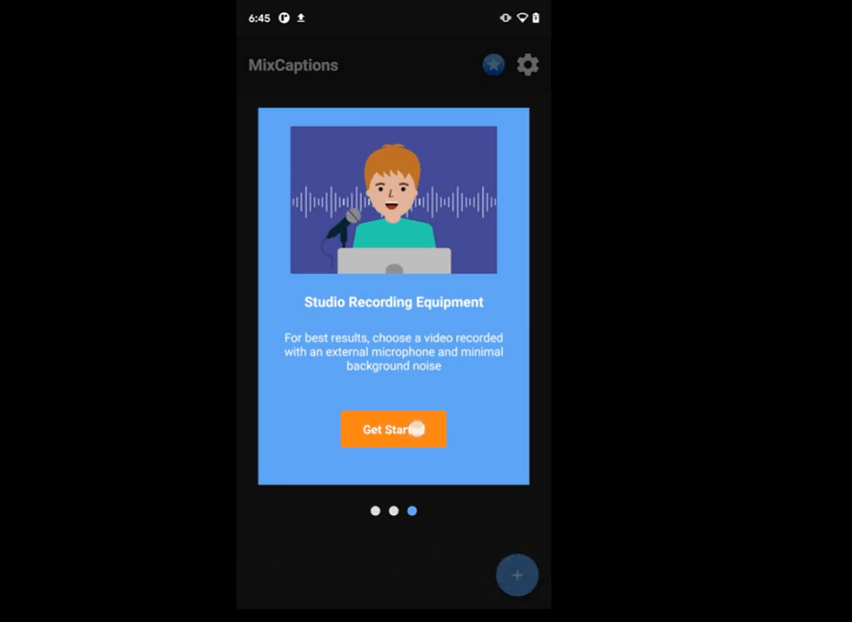 In relation to the aforementioned feature of the application, individuals can also edit their video captions even after the app has finished transcribing them. While it promises accuracy and seamless subtitling, users can still fine-tune the result to their liking.
That's not all. MixCaptions take customizability to the next level. This program also gives individuals free rein over how their captions will appear and how these will be positioned. From backgrounds to fonts and colors, users can try to make the most creative videos.
Another important feature that individuals have to know about is that it can work with SRT files. This means users can watch captions follow in their preferred settings rather than the other way around. This feature also entails that caption formats adapt to the users' preferences as the video plays.
Other Notable Features With MixCaptions Pro
MixCaptions comes with a premium subscription-based service called MixCaptions Pro. While the free version is ideal for beginners, the Pro version has the capacity to transcribe longer videos ranging from 10 minutes for individual users and up to 30 minutes for business users.
Watermarks on videos can also be removed, allowing the video to end up with a clean slate or a minimal and fuss-free appearance. Alternatively, individuals who want to put up their brand or logo may do so by placing their own image or watermark.
Last but certainly not least is that users can place their captions just about anywhere. If the free version only allows three positions to work with, those who subscribe to the Pro version can place their captions wherever their heart desires. What's more, they can also export SRT files.
How The App Works – Learning How To Add Automatic Captions
The great thing about MixCaptions is that it is incredibly user-friendly and intuitive. For those who want to learn how they can get automatic captions, look no further. This is as simple as choosing a pre-recorded video from the gallery.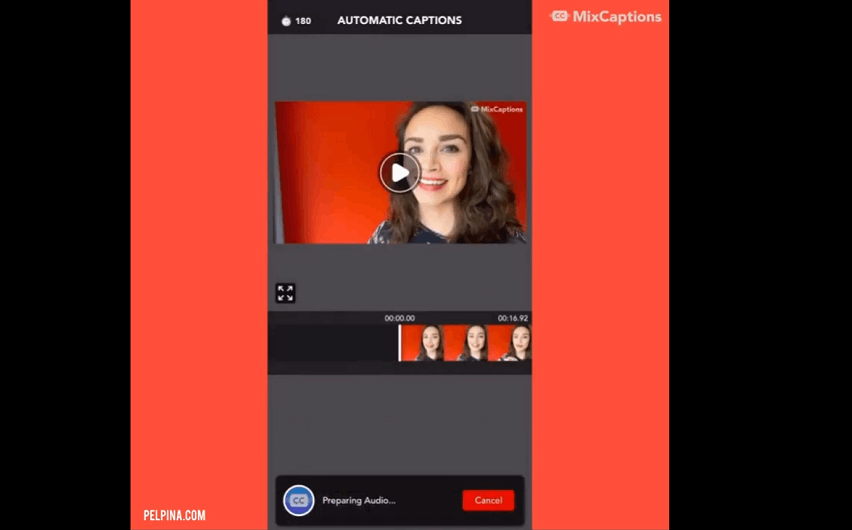 After selecting the video in question, proceed by tapping on 'Captions,' which can be found at the bottom of the screen. Then, individuals who are using their watermark may do so. They can also adjust how the video appears on the screen. Proceed to select the language from the 23 available ones.
Once users are happy with the positioning and all the other details, go ahead and press "Generate Captions." The app will create automatic captions for a few seconds or a few minutes depending on the length of the video MixCaptions is slated to transcribe.
From this, users can save the video and save it in their gallery before publishing it to different social media platforms. As part of the application's offerings, new users can create their first video of up to three minutes for free.
Downloading And Installing MixCaptions
MixCaptions is only available on the App Store for iOS users, and the app can be used on either the iPhone or the iPad. This program can be downloaded for free simply by searching for the name and tapping 'install.'
While the app is free to use and comes with limited features, the developers have also released a premium version called MixCaptions Pro. Priced at $4.99 per month, this is already a reasonable upgrade for those looking to use the app more often than their contemporaries.
With access to longer video transcription, no unwanted watermarks, and the ability to play with caption placements and more, the Pro version is definitely worth it, especially for businesses and influencers. Those who use this on a less frequent basis, however, can opt for the free version.
Playing Around With Other Features
Now that individuals have a basic grasp of how the app works, they can explore other editing and captioning features. After MixCaptions has generated captions quickly and easily, users can simply edit any section by playing the video and going through it one more time.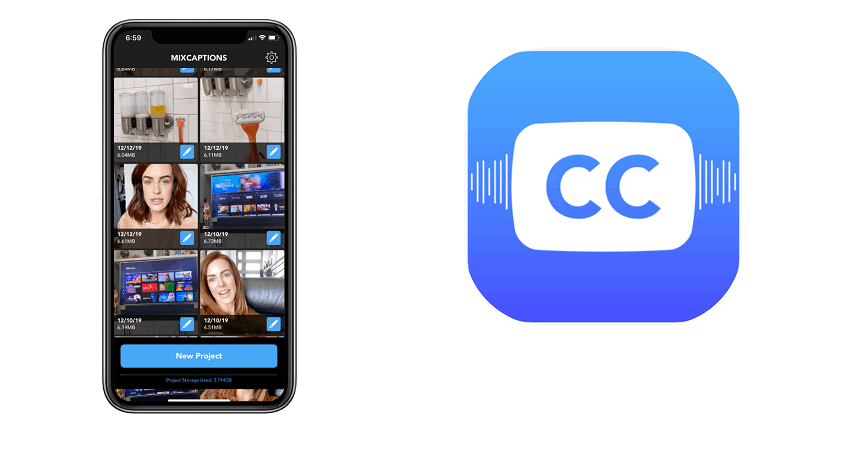 Individuals can pause at any section they wish and just select the passage or part of the subtitles they wish to edit. The pencil icon on the screen should be tapped on to accommodate the desired adjustments. Once everything is in place, users should click on the green checkmark to save the changes.
To save the video, users can just select 'Done' located on the screen's top right corner. Doing so allows them to save and publish the video to any platform they wish, such as Facebook, Instagram, and many others.
While content creators and other individuals can just stop with these steps, they can go the extra mile and take their video creations and subtitles a step further. Explore more of these below.
Customization Is Key
As mentioned, customization reigns supreme when it comes to MixCaptions. Should users want to take special care with their captions' look and feel, they can just tap on 'Style' and adjust accordingly.
Clicking on 'Style CC' will give users free rein over adjusting the placement of the captions. For the free version, this comes with three positions, either at the top, in the middle, or at the bottom of videos. The Pro version does not have this type of restriction whatsoever.
Apart from this, individuals can also select 'Font' to find a font that works for their desired message. They can also upload their own font file should their preferred one be not available in the app. Other aspects that can be played around with include the fill, background, and strokes.
The Bottom Line
Adding captions and subtitles to videos can make content accessible to people from all walks of life. Not only will this help influencers and businesses alike to reach a larger audience, but this will also allow them to push the limits of what they can do.
MixCaptions make captioning and subtitling as easy as 1, 2, 3. With individuals allowing the machine or the artificial intelligence tool to automatically create captions for them, they can move on to making the content they love while ensuring inclusivity and readability every step of the way.
Last updated on December 23rd, 2022 at 07:46 pm