Content creators, voiceover artists, and musicians know the importance of having a reliable voiceover app at their disposal. After all, the audio component of any video is just as important as the visual aspect.
Voiceovers are designed to help set the pace and the mood for viewers and listeners to a project. Voiceover apps are particularly valuable for individuals and businesses who rely very much on their audio components to complement their visual projects.
Thankfully, there are some apps that can help individuals and professionals alike record narration of videos on their mobile devices, making it easier and more convenient to do so wherever they wish to make recordings. Let's check out some of the best on the market.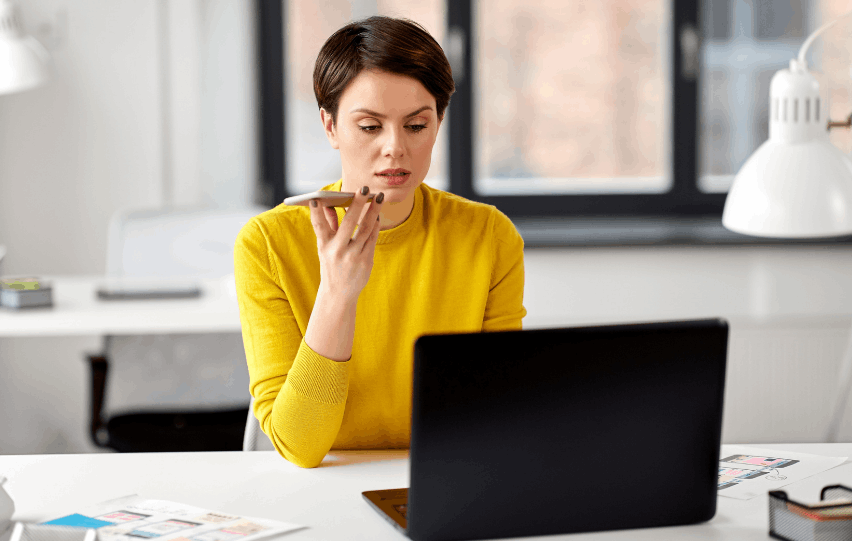 Narrator's Voice
The Narrator's Voice app is a text-to-speech converter app that allows users to create narrations, messages, and more using one of the many voices available. These recordings can be used to overlay audio on videos, including YouTube creations, using only the text-to-speech feature.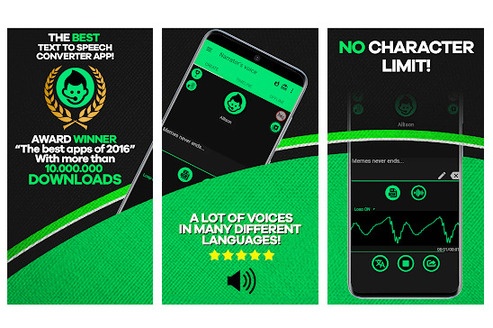 The app mainly works by converting text to audio files. Individuals using the app can write the text in the app, open a text file, or simply copy and paste the text into the app. After converting, press the play button and the text will be read aloud.
Users have the ability to choose the language and voices they wish to use, including Dutch, French, and many others. They can also edit the outcome based on the various effects available, such as reverb and volume.
Files can be saved in MP3 or MP4 formats. Narrator's Voice also works offline, giving users the freedom to work whenever, wherever.
Downloading and Installing Narrator's Voice
The Narrator's Voice app is free to download and free to use. It can be found on the Google Play Store for Android users, and the App Store for iOS users. To do this, go to the respective app store for your device and search for Narrator's Voice. Tap "Install" to proceed.
Getting started is easy; just launch the app and simply paste or type in the text for the app to read aloud in the selected narrator's voice. Save and export and you're good to go!
The app also offers in-app purchases for premium features, one of which includes an ad-free user experience.
VoiceOver – Record and Do More
Perhaps one of the most fun and exciting apps is the VoiceOver app by ResonanceVista. This is a 2-in-1 application that allows users to not only record audio narrations for their videos but also edit their recordings with a number of cool effects and enhancements.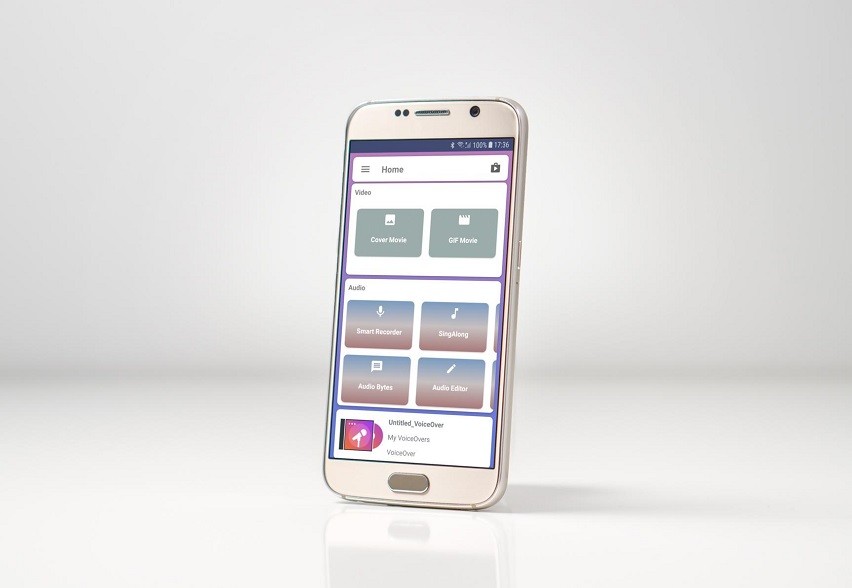 VoiceOver comes with different types of audio filters and effects that can take recordings to the next level. From chipmunk sounds to a more choral effect, users will have no shortage to choose from. Other enhancements include reverb, echo, equalizer, and Time Stretch.
What's more, users will have a grand time manipulating and changing the background of the recording. Aspiring singers can readily sing along to their favorite tracks.
The beauty of this software is that it readily works with other programs, and even supports background recording, allowing it to work alongside other apps users wish to open.
Downloading and Installing VoiceOver – Record and Do More
The VoiceOver app is exclusively available for download on the Google Play Store. It is free to download and free to use.
Designed for Android users, this app can be downloaded by searching "VoiceOver – Record and Do More" in the Play Store and tapping the install button.
Users have the option to make in-app purchases to upgrade their free account and gain access to a more extensive range of filters and audio enhancements.
DubMe
Ideal for creators ranging from newbies to voiceover actors to content makers, DubMe makes recording, dubbing audio, and creating narrations more fun and accessible than ever.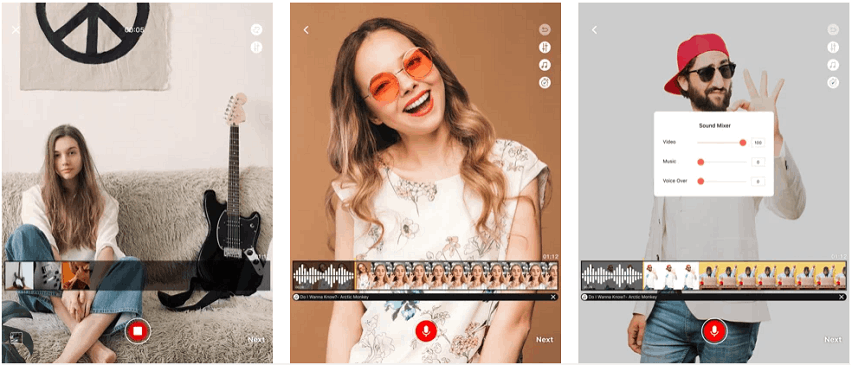 Rather than starting from scratch, the DubMe app gives users the ability to use existing visual content, such as videos, and superimpose their commentary or narration over it. Users can also overlay music to the videos.
Individuals who are interested in exploring what this has to offer can easily pick any visual content or video they wish. Then, they can simply record their desired message or narration and add this to videos.
Apart from tinkering with the different effects available, users can also share their creations with their friends and to the world via social media platforms. Easy to use, this makes it simple to make voiceovers for a variety of videos, may it be tutorials or commentaries.
Downloading and Installing DubMe
The DubMe app is accessible via the App Store for iOS users. Downloading this is simple: search for the app within the device's app store and tap on "Install" to proceed with the download.
DubMe is free to download and free to use.
This app offers in-app purchases to upgrade your experience. This would unlock premium features, such as more sound effects, enhanced background ambients, and many others.
Video Sound Editor: Add Audio, Mute, Silent Video
Video Sound Editor boasts of a lot of enviable features, but one of its main ones is that it allows individuals to add audio to their videos in a very user-friendly, no-frills way. This app is perfect for beginners who are just starting to explore audio editing and narration.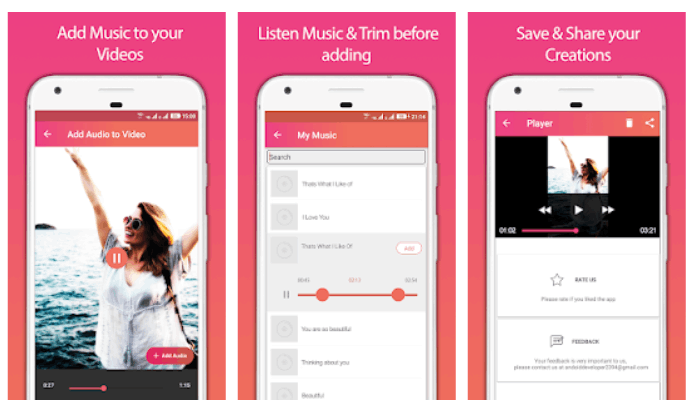 Having a professional-style video is now made more accessible. Users simply select what video they would like to edit and what audio they want to superimpose over the video. Easy as pie.
The Video Sound Editor app also allows users to easily add music or narration to videos and the option to trim or mute videos, a great feature for music enthusiasts and voiceover talents.
Creations can be saved in numerous formats, in MP4, as well as video formats like AVI, MPEG4, MOV, MKV, and more.
Downloading and Installing Video Sound Editor: Add Audio, Mute, Silent Video
Video Sound Editor is currently only available for Android users, on the Google Play Store. The app is free to download and free to use.
To download, search for the name of the app in the search bar of the Play Store, tap on the install button, and the app will quickly download to your device.
The Video Sound Editor app also gives users the opportunity to upgrade their account through in-app purchases, which helps to get rid of unwanted ads and unlocks more features available for use.
TwistedWave Recorder
When it comes to voice recording, narration purposes, and comprehensive sound editing, look no further than the TwistedWave Recorder. Considered an audio editor and recorder in one, this easy-to-use app is one of the more intensive apps available on the market today.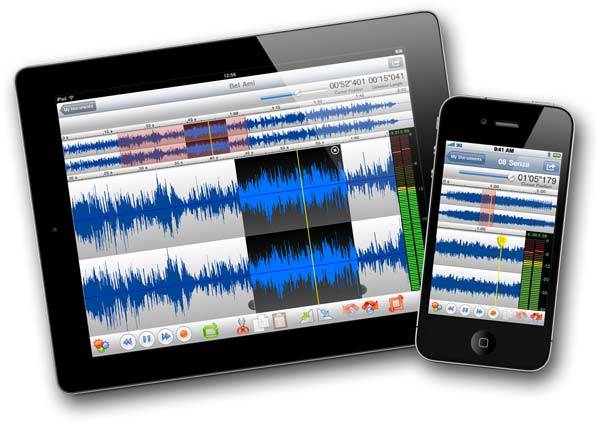 With the TwistedWave Recorder app, there is little to no learning curve to begin creating beautifully edited narrations and audio projects. Users can simply drag or move the waveform found on the app. What's more, they can pinch the screen and the particular area they wish to focus on, giving them more control over what they wish to change or record.
Undoing and redoing actions is also simple. The waveform reflects changes in real-time on its responsive and user-friendly interface. Sound levels, fade-ins, filters, can also be applied easily.
Besides the range of voice effects, the app also lets users save their voice recordings in different formats. Whether in MP3 format, WAV, FLAC, and many others, this app supports a number of file formats, adding flexibility for layering audio over video and other projects requiring different applications or software.
Downloading and Installing TwistedWave Recorder
The TwistedWave Recorder app is currently only available for iOS users. It can be found on the Apple App Store. The app is free to download and free to use.
To download, search for 'TwistedWave Recorder' in the App Store, and select the correct app from the search results. Then, simply press the install button to begin the download onto your smartphone device.
Users who want a more extensive range of features, actions have the opportunity to purchase a premium version as part of its in-app purchases. Unlocking this gives users full editing functions, further exporting options, among many others.
The Bottom Line
Good quality narration greatly improves not only the quality of the video, but also enriches the overall result, adding depth and dimension to just about any content. Voiceovers lend a more authentic vibe and give listeners and viewers alike the ability to foster a sense of trust, helping to maintain the level of impact and interest that is essential for audience persuasion.
Almost every mobile phone today is capable of handling video narrations. With these suggestions of the best narration apps on the market today, it is now easy to choose the voiceover app that is right for you and what best fits your narration needs.
Last updated on December 28th, 2022 at 07:17 pm