Google Drive is a file storage and synchronization service developed by Google. It allows its users to store files on their servers, synchronizes said files across various devices using their Gmail account, and share files.
It is primarily used on computers, but there is also a mobile app available for accessing and sharing files on the go. In this article, we'll be explaining exactly how you can use the Google Drive app on the go.
We'll give you a breakdown of how it works, and we'll look at its main features. Read on to learn more.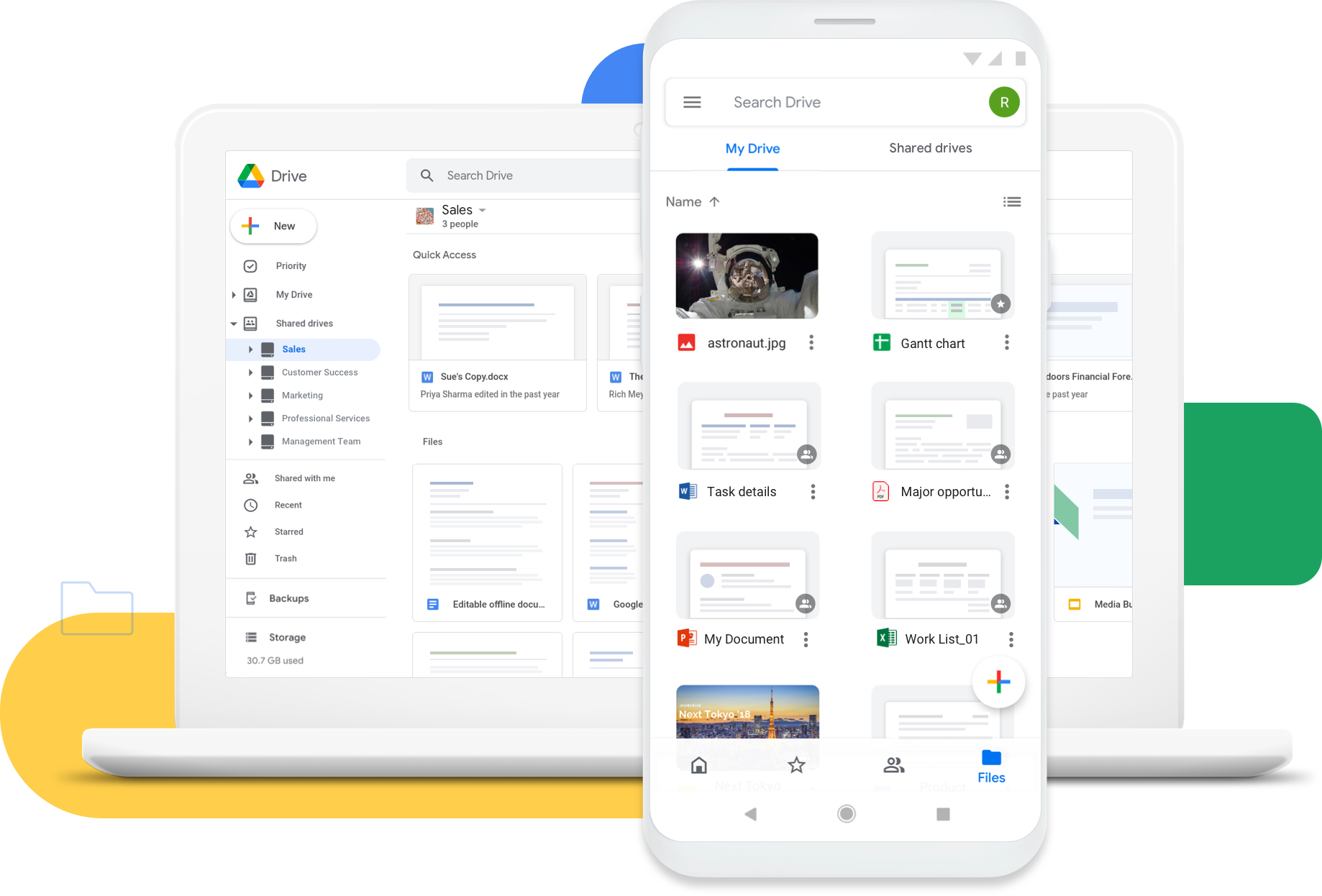 How Google Drive Works
Google Drive can be thought of as a sort of latter-day hard drive. It gives you the ability to save and upload a number of different file types, like documents, audio, videos, and images, to Google's servers or the cloud.
Drive can serve as a backup solution, keeping your files safe in a cloud storage environment rather than on a physical hard drive, where they are prone to corruption and damage. It can also be used to free up space on your device.
Use with Other Services
Google Drive is so popular because it is designed to work seamlessly with Google and all of its other services.
One of the program's best features is its integration with Google's office suite of apps that are native to the cloud, and if you have any experience with Microsoft's Office suite, then they'll look quite familiar.
Most users tend to gravitate to these programs, which include Google Docs, Slides, Sheets, and more because they provide a free, web-based solution to an office suite.
Not only do they allow you to create and edit a variety of different documents, but they also come with a number of intuitive tools that allow you to collaborate with other users in real-time.
How to Download
If you want to start using Google Drive, you will first have to make a Google account, if you do not have one already. This will be used to sign in to your Drive and will also allow you to share the documents you create with your contacts.
Creating an account costs nothing and gives you free access to Drive and a number of other Google services, like Gmail, Google Photos, and Calendar.
Once your account is up and running, you will want to download the Google Drive mobile app from either the App Store for Apple devices or the Google Play Store for Android Devices.
How to Use
Once you open the app, you'll be met with an empty dashboard. From here, you can create various documents, files, and organize your drive.
The great thing about the Google Drive app is that it lets you create and edit your documents from your mobile device, provided you have the corresponding apps.
For example, if you want to create and edit a Google Doc, you will need to have the Google Docs app installed on your device. When you open up a Doc from your Drive, you'll be taken to the Docs app with that document open.
Tapping the 'New' button will allow you to create a brand-new Google Doc, Sheets, Slides, and more, which will automatically be saved to your Drive for you to access later.
Organizing Your Files
When you start to accumulate many files, you're going to want to organize them to ensure that they are easy to find and access. This can be done using folders, which are created from your Drive dashboard.
Once you have created and named a folder, you can drag and drop various files into it. You can have as many files in one folder as you want. Creating several files will keep your Drive organized and easy to manage.
Google Drive Integration with Gmail
Like we mentioned before, Google Drive is filled with a number of intuitive tools and features, and with regular use, you'll be able to discover the ones that suit your needs best. One such tool is Drive's integration with Gmail, which is good news for you if it's your main email client.
When composing an email, you are able to attach a file from your Google Drive by clicking the paperclip icon at the toolbar at the bottom of the message box.
Likewise, Gmail also makes it quite easy to save email attachments to your Drive. When reading an email with an attachment on your phone, you can tap the Google Drive icon to save that attachment to your Drive.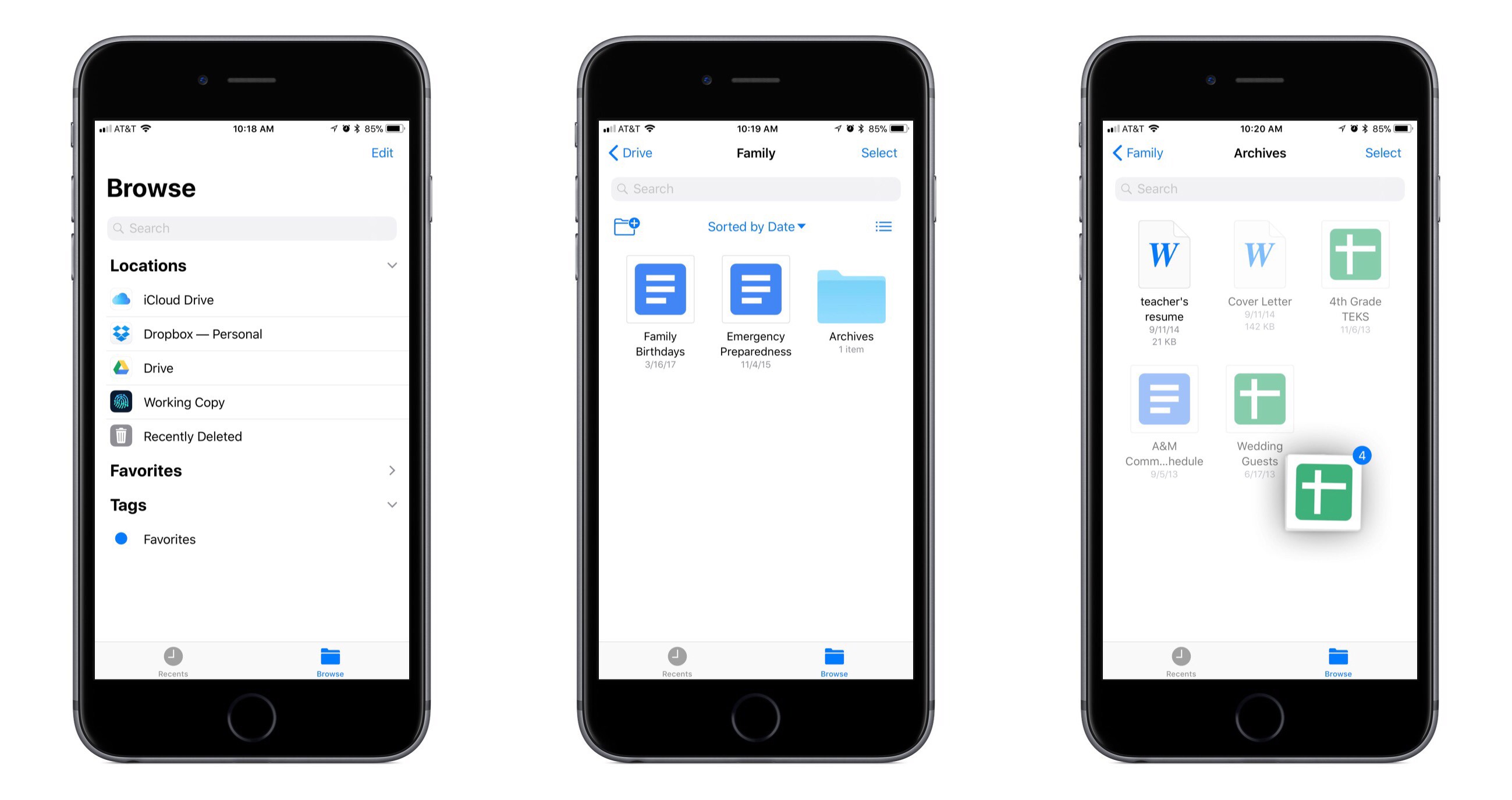 Summary
Google Drive is a powerful solution for cloud storage. With time and a little knowledge, it can become an incredibly useful productivity tool, especially when using the mobile app from your phone.
Last updated on December 23rd, 2022 at 07:54 pm