Student life can be very difficult as you will spend most of your time learning lessons and studying for exams. Developing great study habits is a great way to help you cope with the difficult aspects of student life.
This is why there are various study apps to teach you great study techniques and help you prepare for exams. These study apps are lifesavers. You can even take advantage of them as most are either free to use or very affordable to subscribe to. Here are some of the best study apps that will help you study and prepare for exams.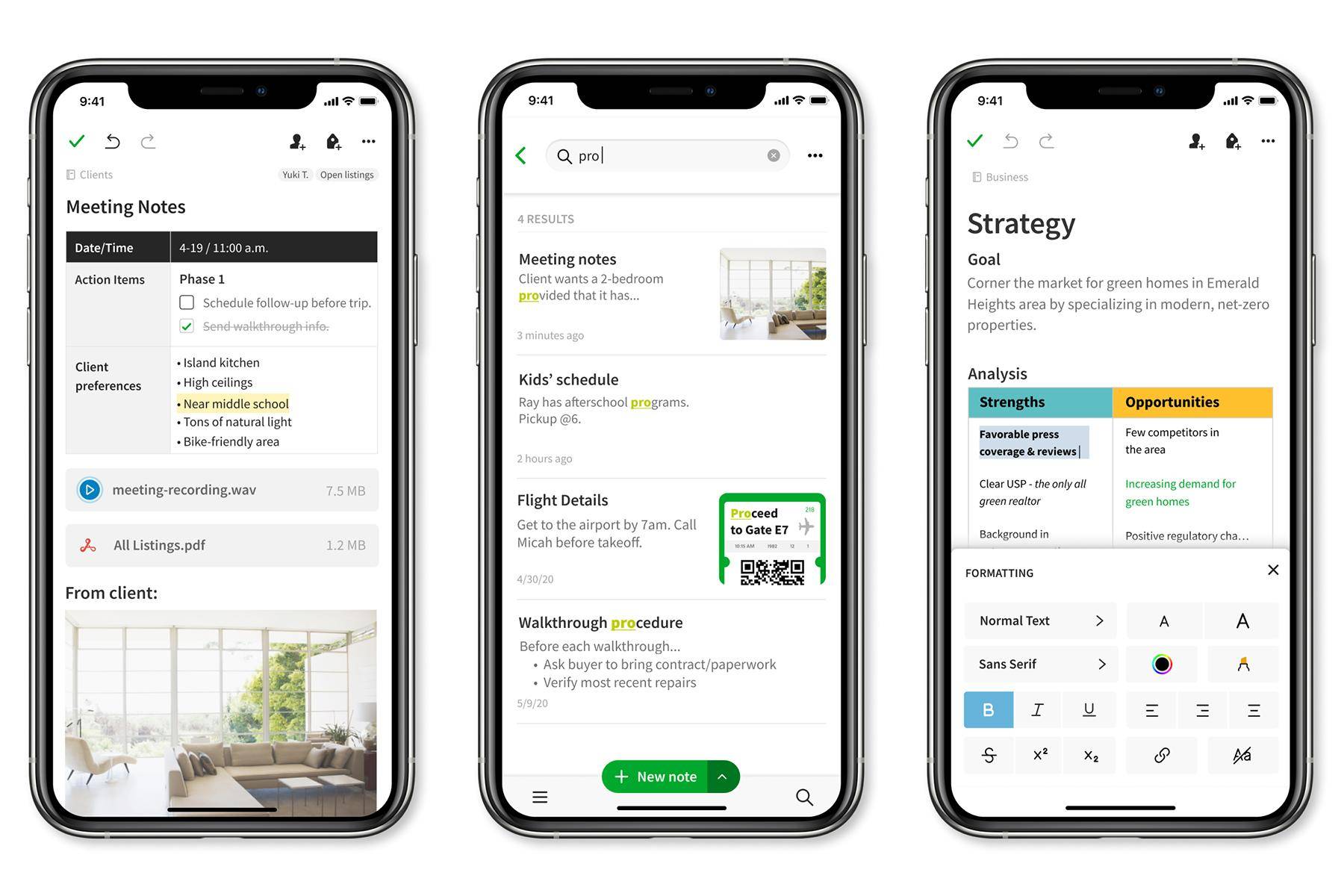 XMind
XMind is a great organizational tool for those who want to have a better study experience. The app is currently available through the App Store and the Google Play Store. XMind features Pitch Mode where you create your mind map and present it through a slideshow.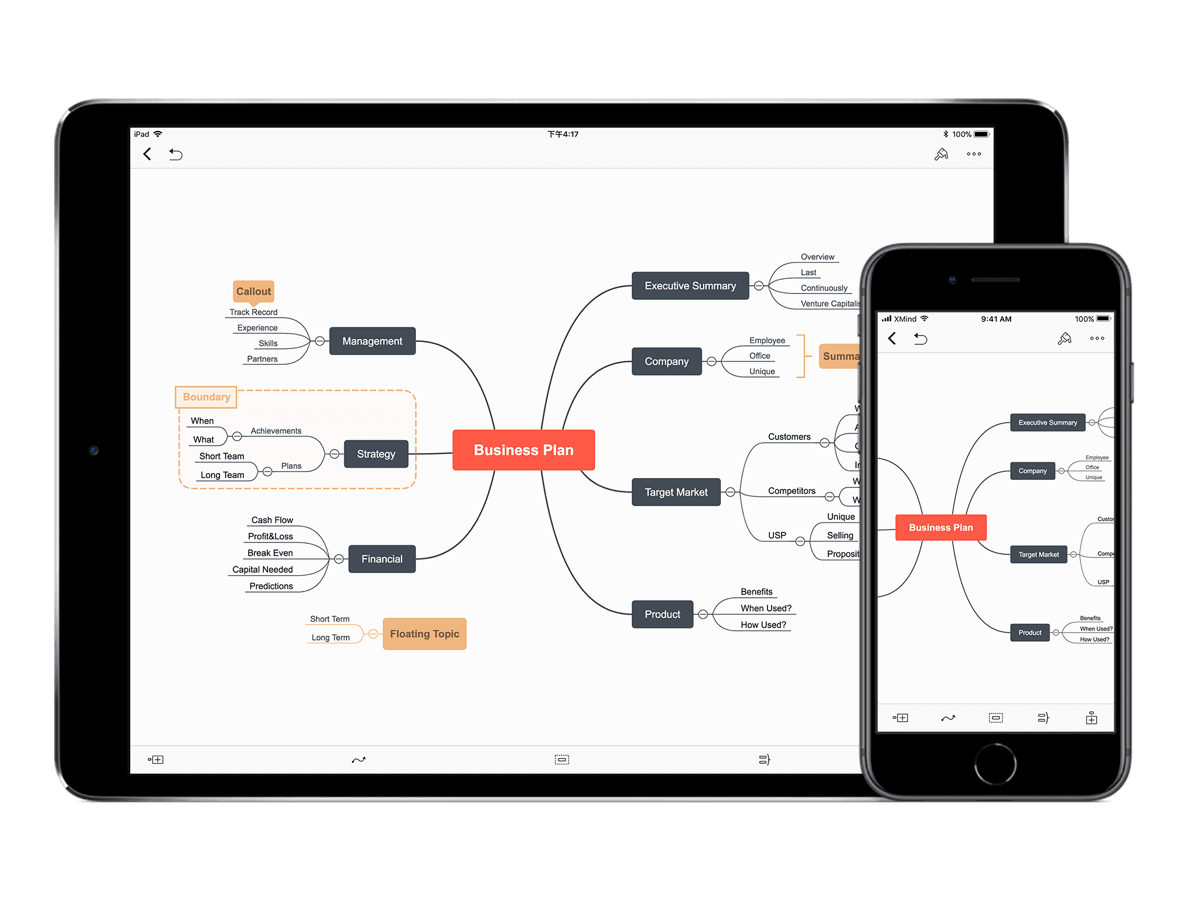 It has smooth transitions and layouts that are easily understandable. Structure your study habits with the help of Skeleton where you can provide details about every learning point when you study. Add more, edit, or even combine different structures freely and gather your thoughts with fluidity.
Expand topics or group them through the Tree Table feature. There are even more features such as Color themes that bring new possibilities and personalize your study habits. All in all, XMind is a great app to help you organize your thoughts as you study.
My Study Life
My Study Life is the ultimate study app for students. It's an all-in-one organizer that syncs with your calendar for all your study needs. This app can remind you of upcoming classes and exams or simply notify you if you haven't finished a task.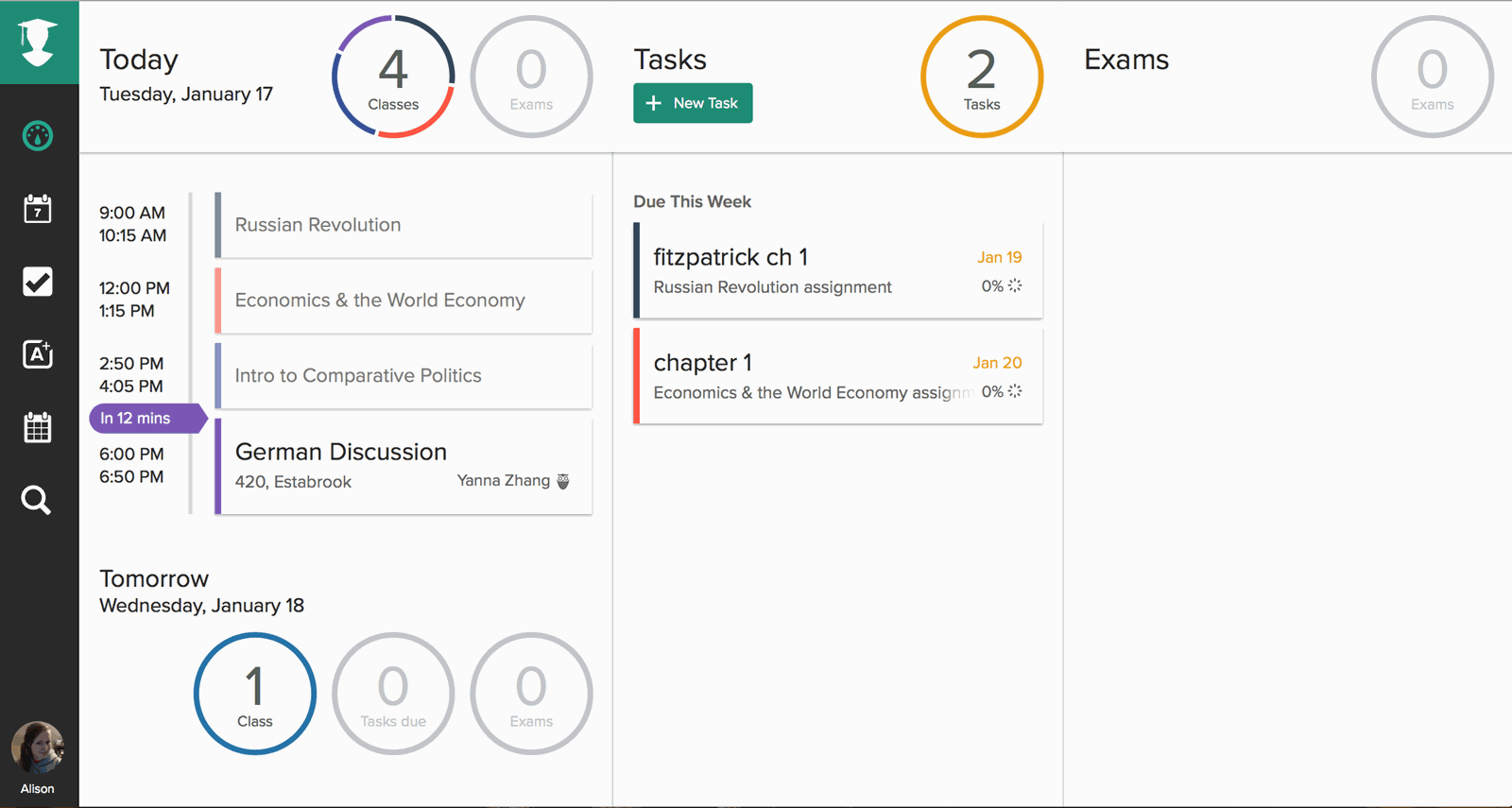 My Study Life also features a task manager that is more than just a to-do list. It syncs up all of your devices so you'll never miss any of the notifications. Work on your tasks offline so you'll never be disturbed.
With My Study Life, you'll always be ready when it comes to preparing for exams. My Study Life is available through the Google Play Store and the Apple App Store.
Quizlet
Another great app to help you prepare and study for exams is Quizlet. Quizlet lets you create flashcards that are ideal for studying. Many students learn more when they're able to visualize the concepts that they're studying.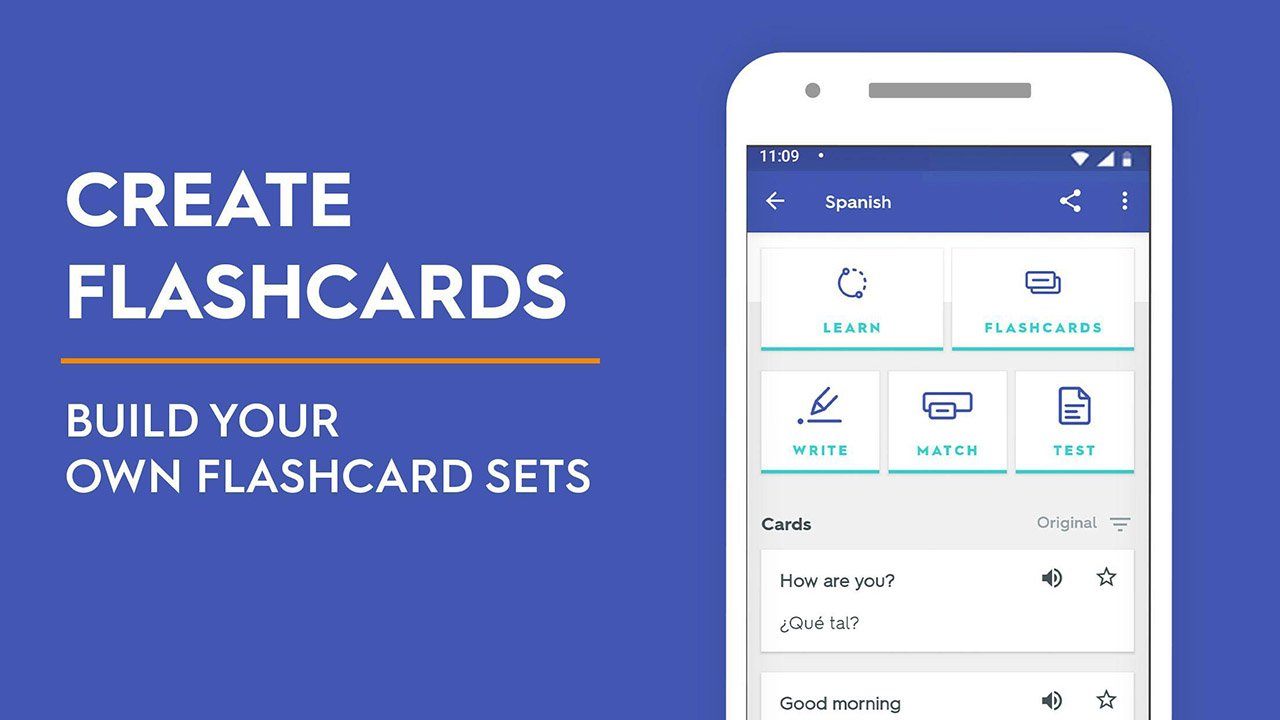 The app also allows you to create your study material with a large selection of materials needed to create an organized study session. Challenge yourself or others by creating your quiz. Even teachers use Quizlet to encourage their students to study and prepare for exams.
It is a fun way to learn new concepts. The app also features video and audio materials to make your personalized flashcards more engaging. Learning should be a fun activity and with Quizlet, it totally is.
Exam Countdown
Exam Countdown is a free-to-down and free-to-use app that lets you keep track of your exam dates. Students are always anxious whenever exams are drawing near. This creates a tense atmosphere that is not conducive to learning.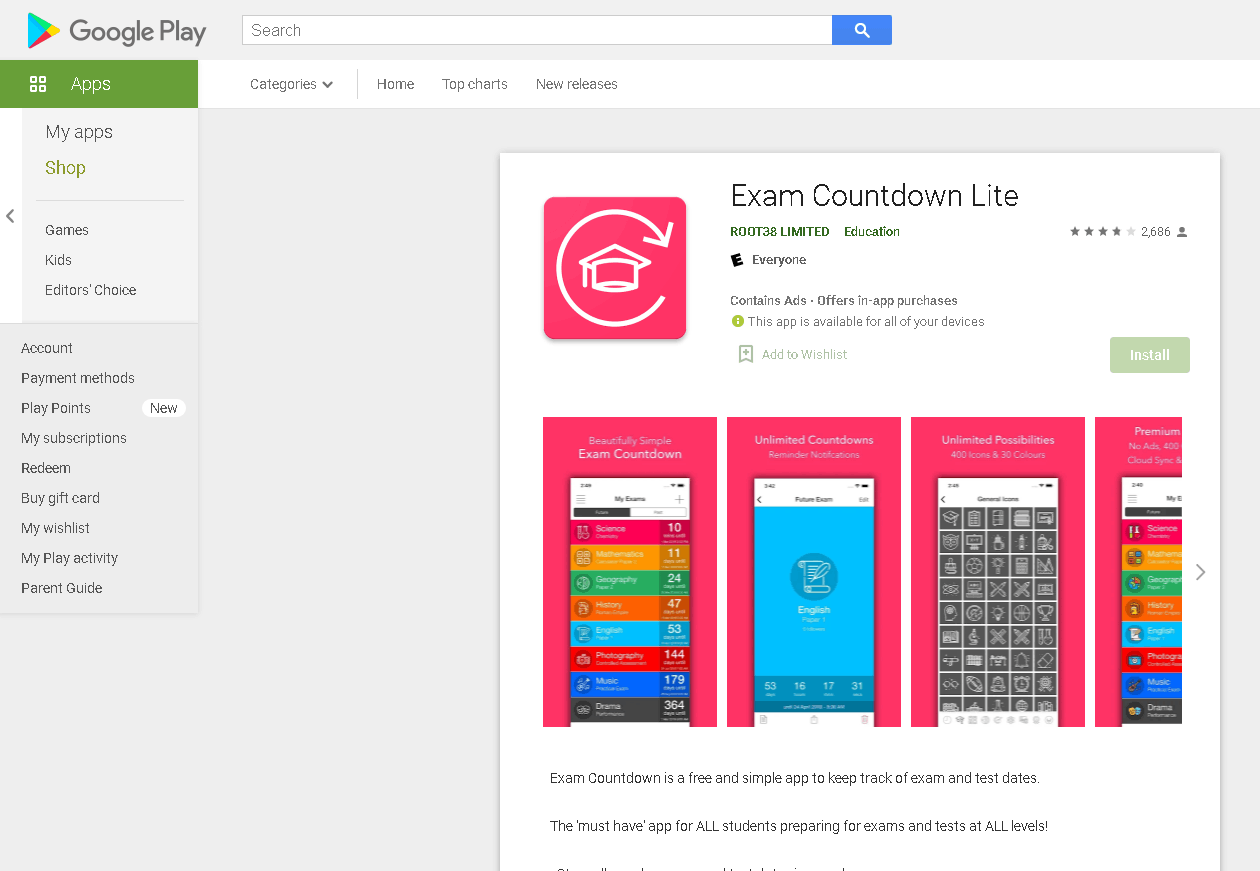 Thankfully, Exam Countdown identifies this issue with students and allows them to track exam dates for better preparation. The app has a daily countdown and you can personalize different exam dates and subjects. You'll also receive notifications reminding you of exam dates.
Share your schedule online so friends can see it. Log all of your exam dates as well as the exact times with the simple user interface and you'll never have to worry about when and where you're supposed to take the exam. Preparation is key to acing the exams and Exam Countdown can help you with that.
Forest
Ever wonder why you just can't seem to focus on studying for an exam? There's a lot of reasons why students can't focus on studying. Distractions are everywhere especially when the internet can be easily accessed through our mobile phones and laptops. As such, it can be very difficult to stay on track.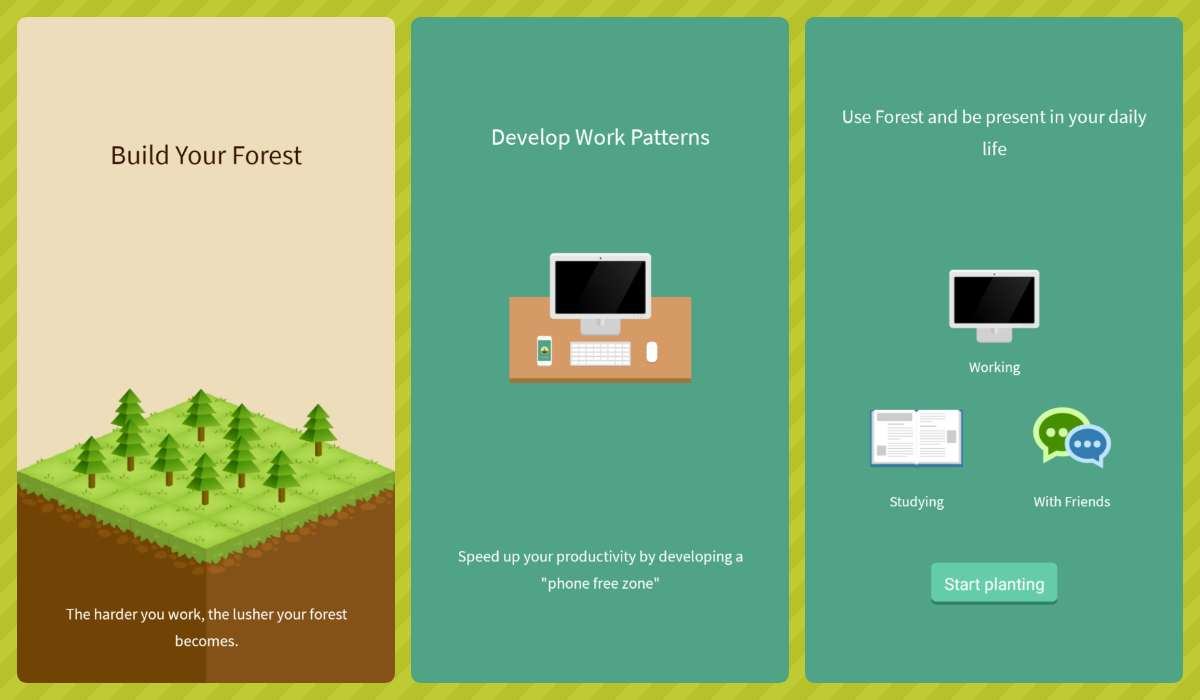 Forest is an app that eliminates all the distractions from your phone. Set a specific time frame when you'll study and the app will restrict all other features on your phones such as social media apps like Facebook and Instagram or even YouTube if you'd like.
You will have free reign over which apps need to be disabled but it is best to use the default setting and focus on studying. Once the timer runs out, you can access the apps again or you can extend your time for more study sessions. Forest is available for free in the Google Play Store and the Apple App Store.
iStudiez Pro
iStudiez Pro is a study app made for college students who have difficulty tracking everything. The app knows that college life is filled with hectic schedules ranging from study sessions to long hours of classes. It may seem like there's no break in between but iStudiez Pro helps you organize your schedule.
The app has an assignments organization feature that consolidates all of your assignments under one menu while the planner helps you stay on track with your busy college schedule. Whether you are studying for an exam or attending a class, you'll never have to worry about your schedules.
The app is also designed to sync with your Google Calendar so you'll get notified whenever you're scheduled to study. The free Cloud sync feature lets you access the app between all of your devices. Lastly, the app lets you calculate your grades and GPA so you'll know if your study sessions are effective or not.
Evernote
Probably the best out of all the study apps mentioned on this list, Evernote is a multi-functional app that will make your student life much better. The app streamlines all of your busy schedules and your notes and presents them in an easy-to-understand format.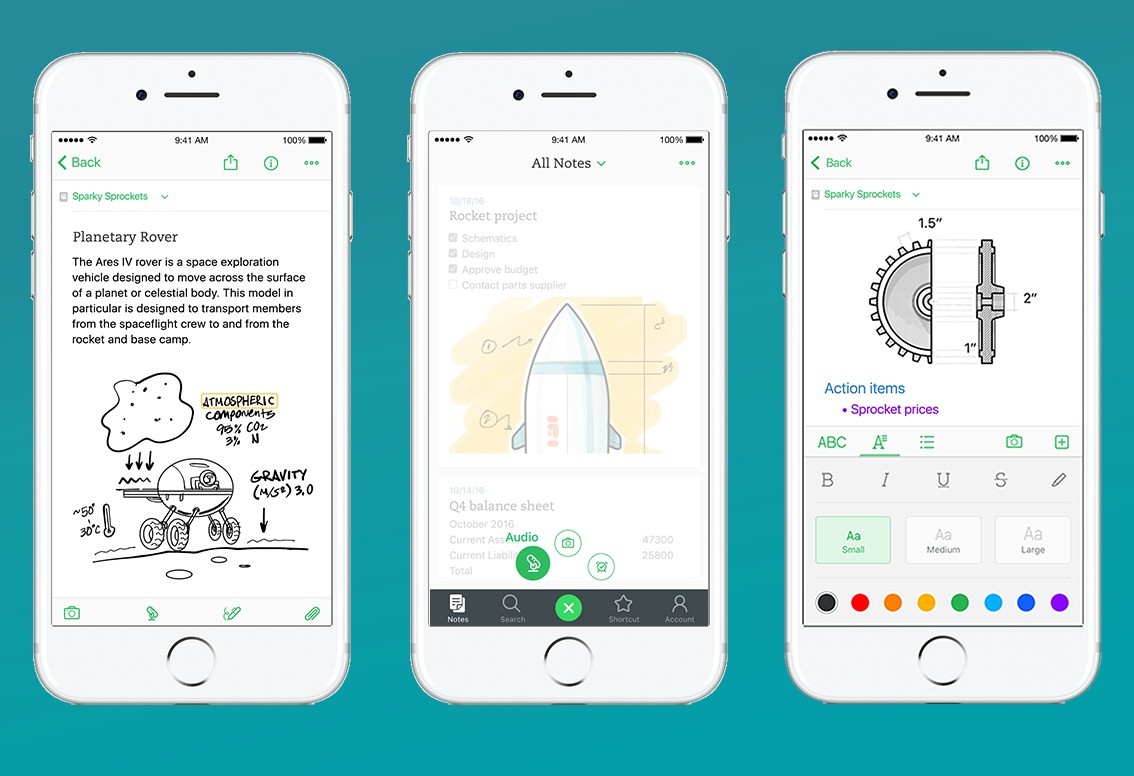 Evernote's basic version is free to use and includes the ability to take down notes and create checklists for your study needs.
The app also features a subscription service where you get to sync the app on up to two devices, search for text images, web clips, and even share notes with other users. The subscription also lets you receive support from the community and gives you offline access to your notes from your desktop.
Todait
Learning how to manage your study time wisely is difficult. Most students won't even bother with a timetable based on each subject or concept that they want to study.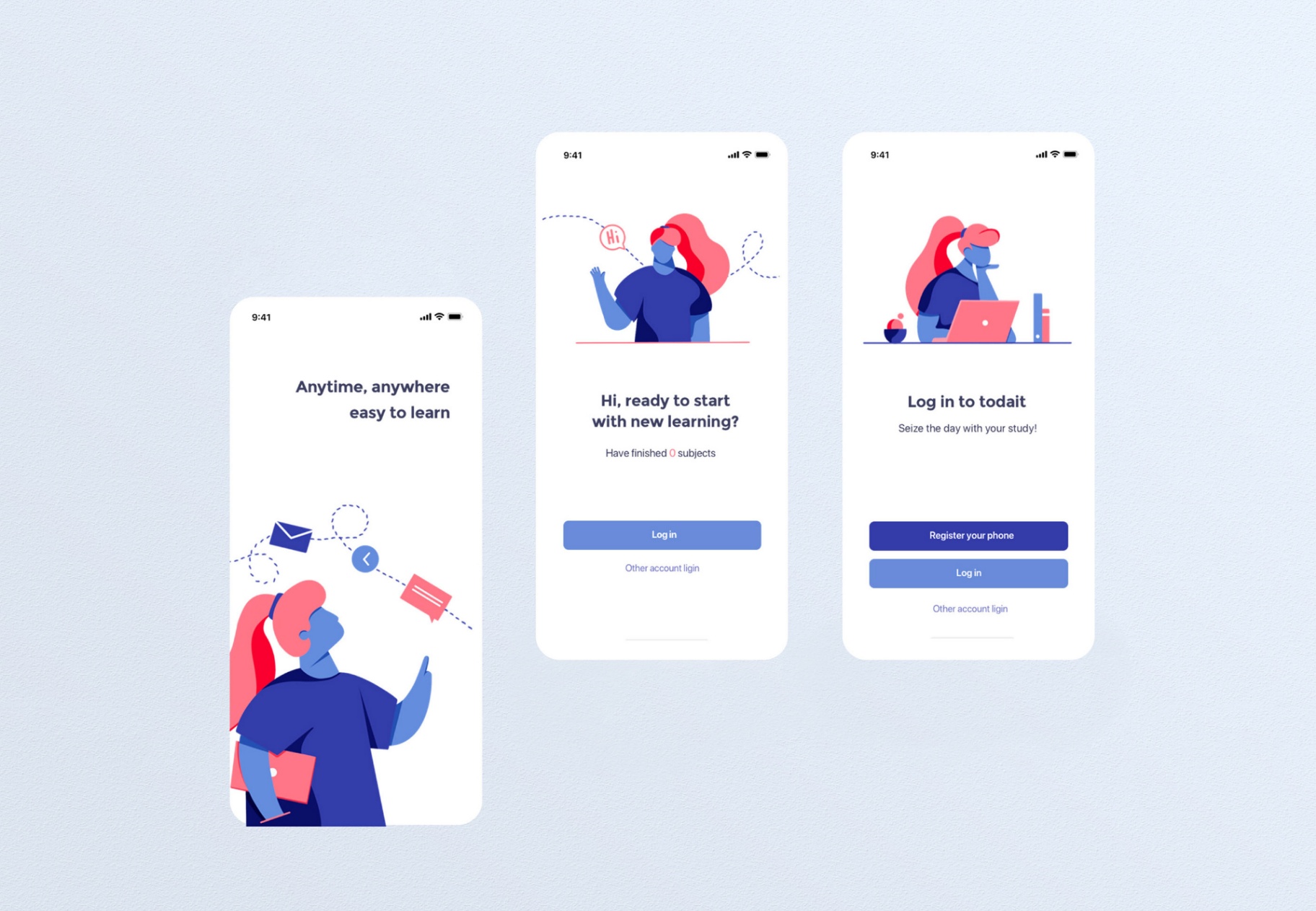 Time management is the least of their worries but it is also highly important when it comes to dealing with a jam-packed schedule. Todait is a great solution for students who have issues with time management.
The app automatically divides the time you need to spend studying each concept based on days or weeks and even months. The app features an alarm and lets you track your progress so you will always be on track with your study time.
StudyBlue
A great visual aid might be what you need to study better. Many people learn more about difficult concepts when they're able to see them with the use of a good presentation. Map out every lesson that you've learned through flashcards or visual aids with the help of StudyBlue.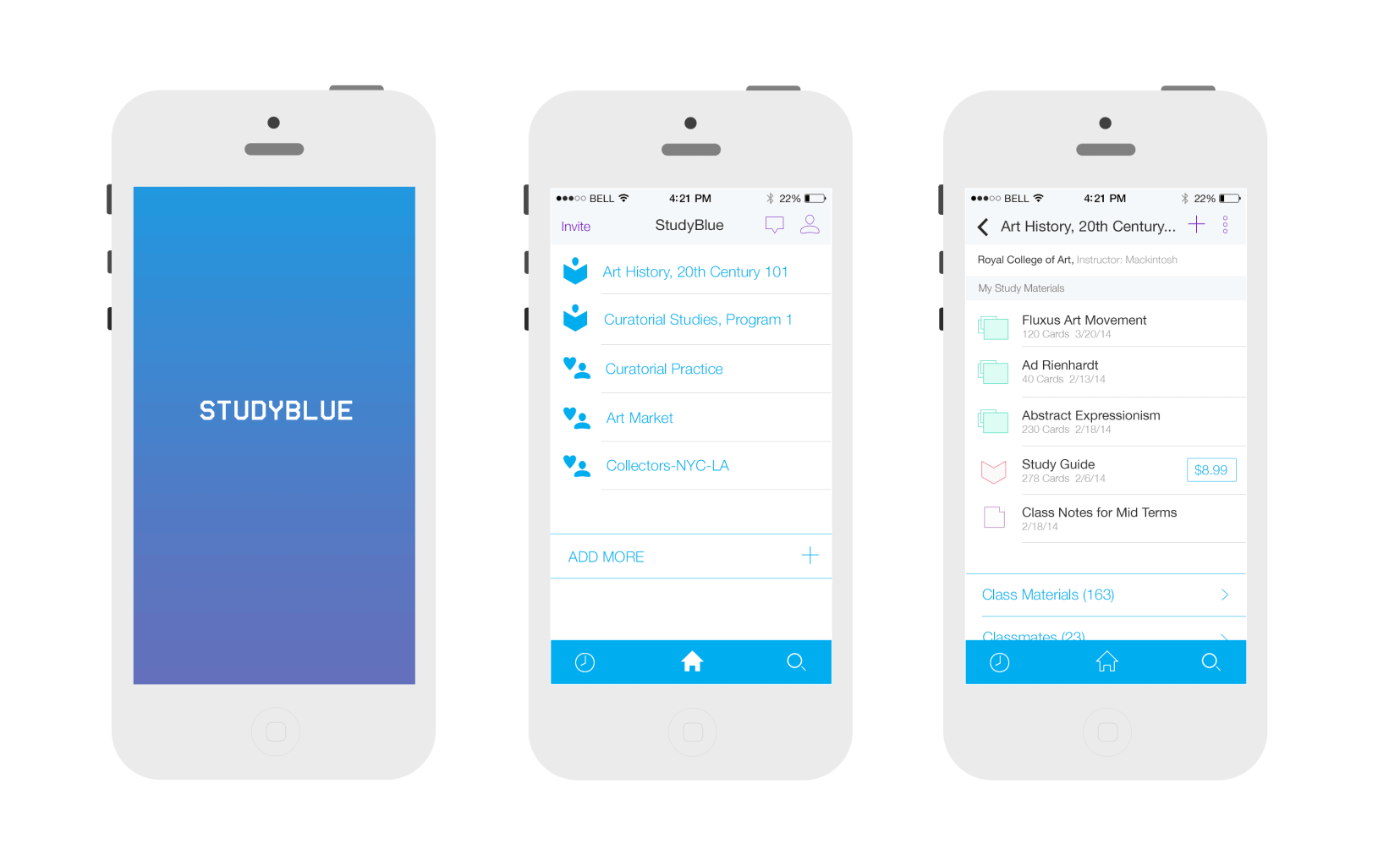 The good thing about StudyBlue is that it gives you a digital version of all the materials you need to study better. Upload your notes and files into the app and start making flashcards, quizzes, and review cards.
The best part about StudyBlue is it lets you share all of your documents with your classmates and study buddies. This makes collaboration easier. Go ahead and download StudyBlue today at the Google Play Store and the Apple Ap Store.
Google Drive
Student life can be very messy. Sometimes, you may even lose some of your precious notes and you'll have to start all over again. This can take up a lot of your time that should have been spent studying.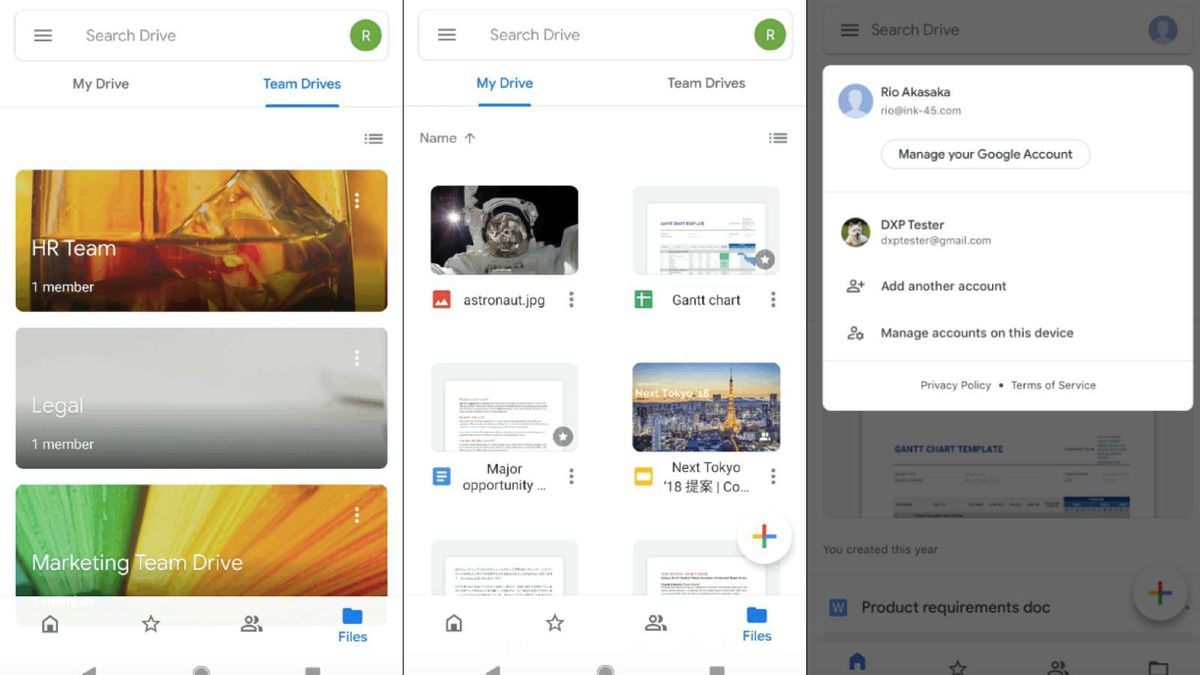 Never lose all of your study materials ever again with the help of Google Drive. Google Drive is where you create, edit, and save all of your notes, study guides, and presentations. Everything is accessible online and can be used to back up all of your files.
The app also lets you collaborate with your classmates or study buddies and share documents. Having Google Drive on your phone or tablet allows you to access all of your study notes wherever you go.
Conclusion
When it comes to studying lessons, these study apps will surely help you get through student life. You can stay on top of your student life with the help of these study apps.
Learn how to manage your time, organize your thoughts, prepare for exams, and define your student life with the apps mentioned above.
Last updated on May 15th, 2023 at 12:52 pm