Videos rely on the clarity of the audio so that the audience can get the message. However, there are instances that audio quality is compromised or is not at its best which can affect not only relaying messages but also the overall impact of a video.
Video editors see the value of subtitles as it will help them make the audience understand the message of their project. At present, there are mobile apps wherein anyone can add subtitles to their respective videos. Not only that, some allow users to also add a creative flair to their subtitles.
Check out some of the best apps to add subtitles to videos in the article below.
GoDaddy Studio
Kaptioned
Text on Video
Vont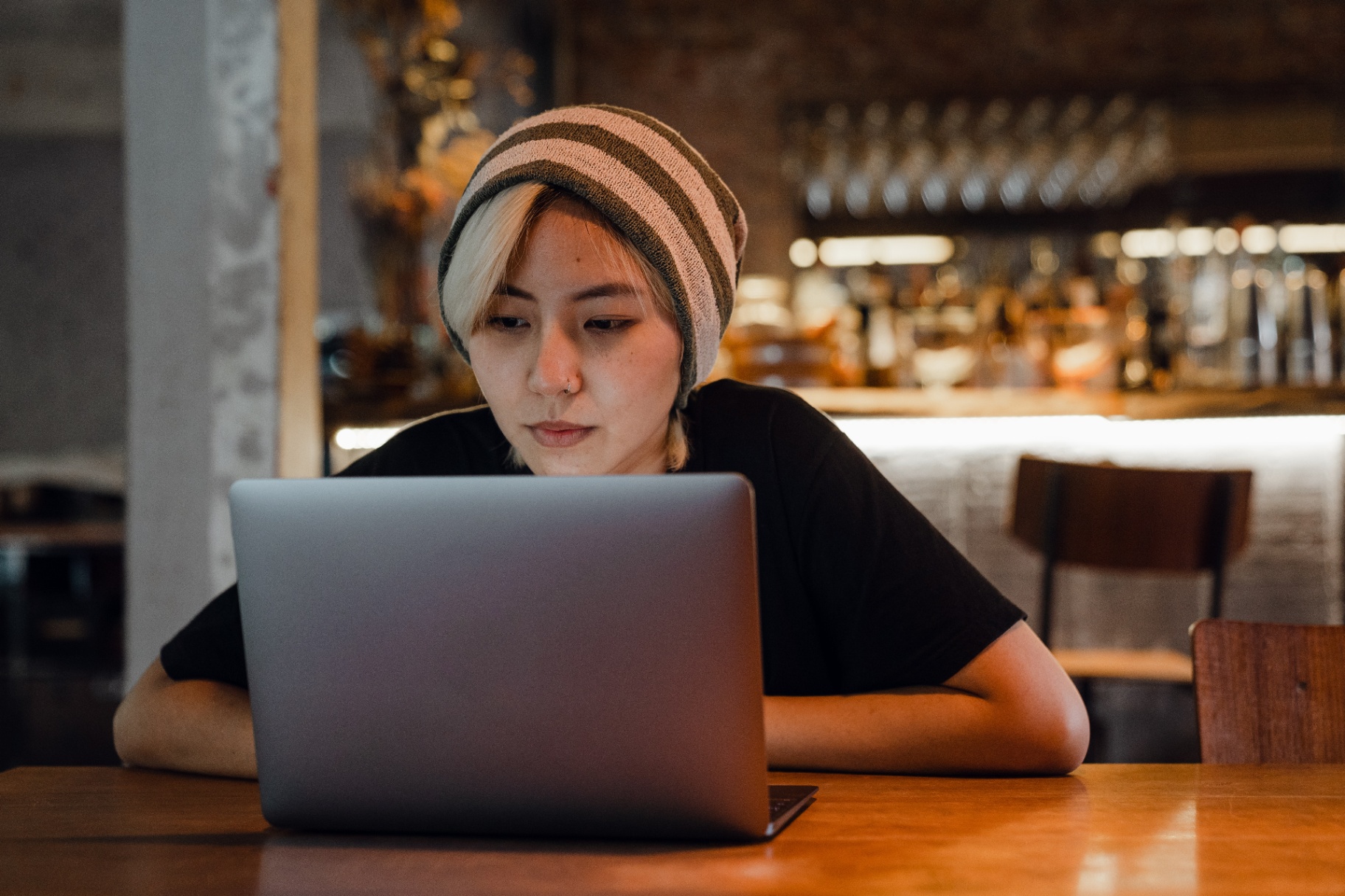 GoDaddy Studio
Graphic designing and video editing apps are usually complex as they have a wide range of tools and features. While they are used by professionals as well, there are a wide range of mobile apps that are appropriate for budding editors, such as the GoDaddy Studio app.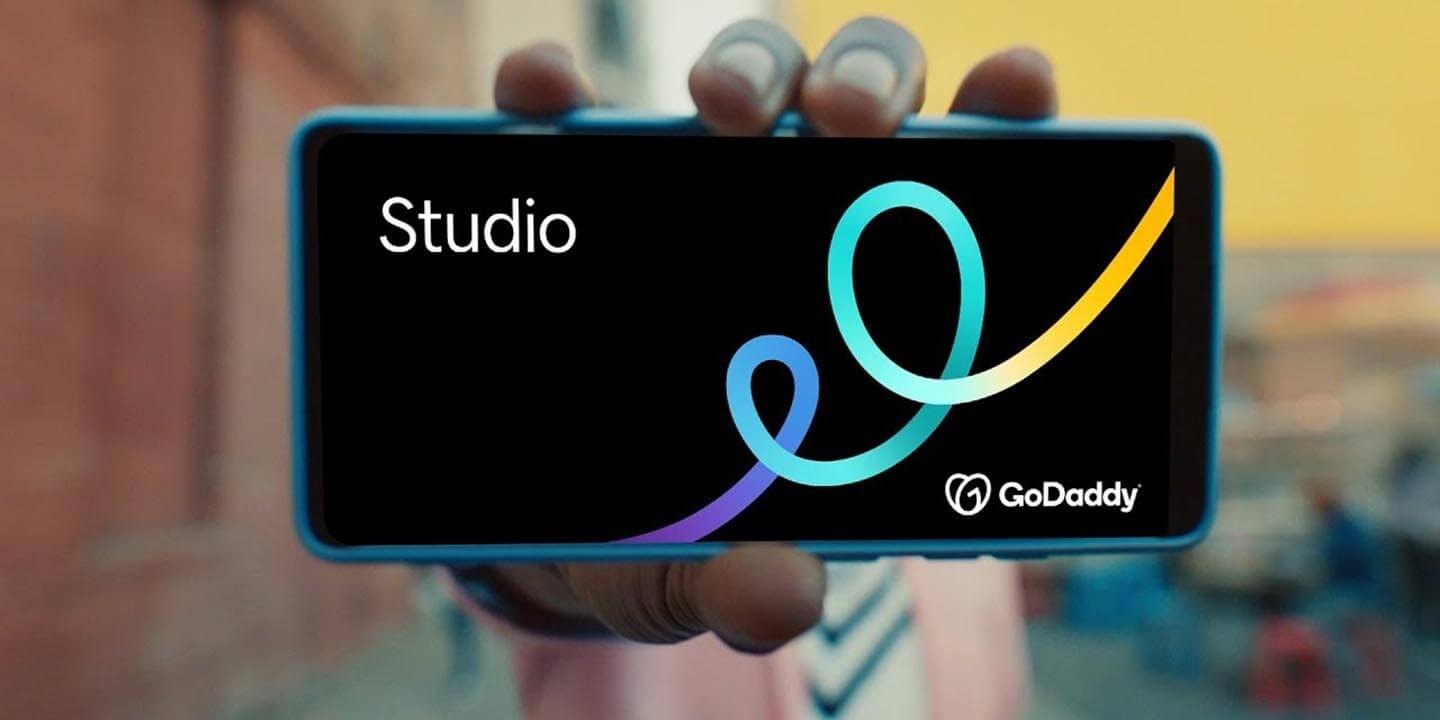 It is considered one of the easiest graphic design apps because of the user-friendly tools and features that best fit the needs of everyone regardless of their expertise and knowledge. GoDaddy Studio users can create fantastic projects like flyers, banners, photos, stories, and videos.
GoDaddy Studio provides thousands of templates that are free to use so that its users can get inspiration, ideas, and patterns. Exclusive features, tools, and graphic templates are unlocked when users subscribe to the premium version of the app which starts at $5.99 per month.
GoDaddy Studio is available to download from the Google Play Store and the iOS App Store. It's free to download and there is a one-month free trial that users can use before subscribing to a premium plan.
Adding Subtitles Using GoDaddy Studio
GoDaddy Studio is also one of the best apps to easily add subtitles and closed captions to videos.
With the intention to elevate the quality of the raw videos of the users, GoDaddy ensures that it has the tools to edit the video by adding filters, adjusting brightness, saturation, colors, etc.
GoDaddy Studio offers hundreds of fonts and colors that can fit the vibe and style of the users' projects. Users just need to click the chosen font and color, and the app will provide a preview so that they can check if it is legible on top of the video.
Kaptioned
It is undeniable that putting subtitles on videos is time-consuming as people will have to watch them frame by frame. But, the Kaptioned app lends a hand for an easy and fast closed-captioning of videos. It boasts an automatic subtitle for video feature with the use of artificial intelligence technology.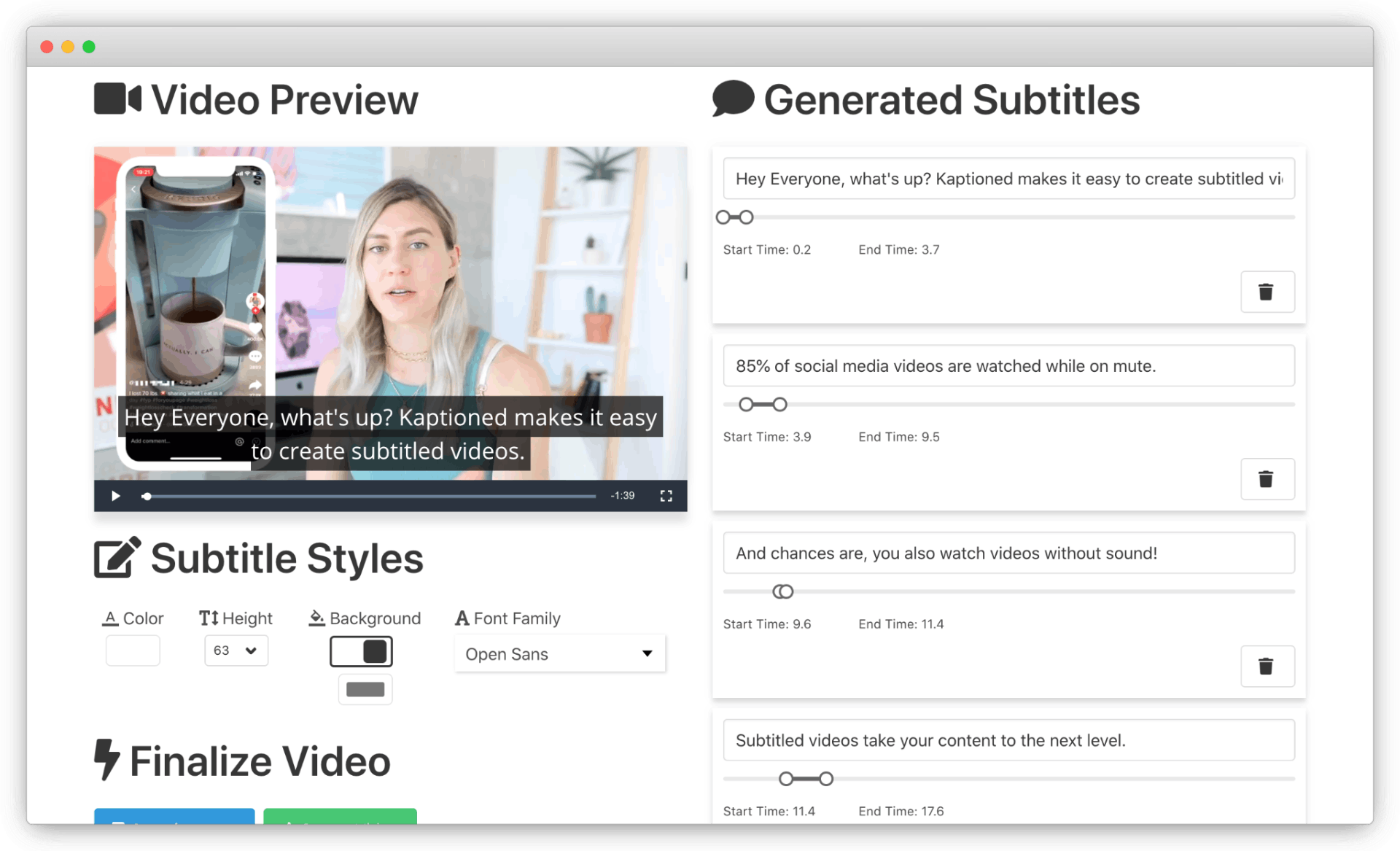 Kaptioned automatically detects the audio of the videos and will come up with subtitles as accurately as possible for every part of the project. The Kaptioned app is free to download on both Google Play Store and iOS App Store. The free version includes one free video of a maximum 15 minutes in length.
Users may opt to subscribe to the premium version that costs around $10 per month in which they can enjoy unlimited subtitled videos, up to one hour in length, and there will be no watermark on the final version.
Users can only process videos that are less than 1 GB on the app. Once a video is selected to be processed by the Kaptioned app, it will only take a few minutes to provide subtitles.
Adding Subtitles Using Kaptioned
Adding subtitles using the Kaptioned app only takes a few finger taps. With its AI technology, the app can generate subtitles on the users' videos in an instant.
Subtitles can be created in 11 languages including English, Hindi, Chinese, Chinese Traditional Simplified, French, German, and Spanish. Kaptioned can also provide multi-language subtitles in a single video.
Although the accuracy of the subtitles is high, users must check the closed captions and edit them accordingly. Users can edit and revise the generated subtitles for better accuracy. Captions can also be customized with options for font style, size, and color.
Text on Video
The Text on Video app is an app launched by BigVideos company in June 2020. Although it is relatively a new app on the market, it has already captured the trust of people because of its features and services. There are now over 1 million active users on Text on Video.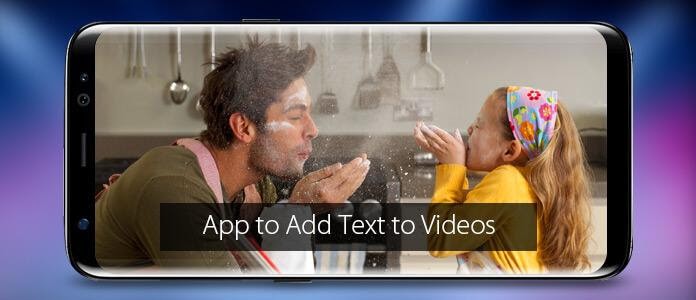 Having a video editing app on a phone can compromise its performance due to the large storage space required. Text on Video, however, is comparatively light meaning it will not affect or slow the performance of a device.
Aside from adding text to videos, the app offers a complete set of basic photo and video editing tools. Users can easily add slideshow animations, effects, filters, overlays, stickers, audio, music, and choose from 20+ transitions available on the app.
People use the app for different purposes, especially for social media posts. So, the Text on Video app includes a feature which allows users to change the video dimensions to fit the requirements of Facebook, TikTok, Instagram, and more. The Text on Video app is free to download on the Google Play Store.
Adding Subtitles Using Text on Video
Everything on the Text on Video app is free to be enjoyed by its users. So, users can create videos with texts with fancy, classy, sleek, or formal fonts available on the app. At present, there are over 600 fonts available and the team is constantly updating and adding new fonts.
Users may customize the fonts and add different text animations where they can control the duration and property. Moreover, the app allows users to change the color tone of the text by combining several colors into one text. Text on Video recently added a text bending feature.
The other basic text options are also available on the app like text shadows, blurs, size, bold and italic formats, distance and spacing, opacity, and color gradients and stroke. Users can also add fonts on the app by uploading them directly onto the Text on Video app.
Vont
If people are looking for an app that focuses only on adding text on videos, then Vont has them covered. Users claim that Vont is a simple app that is true to its main goal – adding text on videos. Everything on the app is simple, easy, and user-friendly which makes it ideal for novice editors.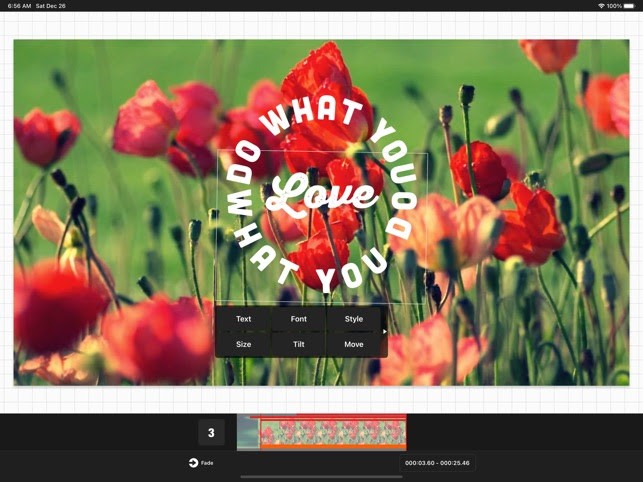 Even beginners can add text, subtitles, or closed captions for videos, making the Vont app a great option to create a video with the intended texts. One of the best features of the Vont app is that users are not limited to the fonts that are already included in the app.
Users may add fonts that they think will fit best their project, which is a great feature for those who are into typography. The only condition is that the fonts downloaded and installed on the Vont app must comply with the license concerns and agreements.
The Vont app is free to download on both the Google Play Store and the iOS App Store. However, the app is not free from intrusive video advertisements which may affect the user experience. So, Vont provides an option for users to subscribe to their ad-free version that costs less than $10.
Adding Subtitles Using Vont
As mentioned, Vont was released to be an app that helps people to add text to their videos. Hence, there are many features and tools that users can play around with to enhance their videos. Upon installation, users can immediately choose among the 200 fonts available on the app.
Since Vont knows that users have their ideas of how the subtitles or text on the video should look, they provided options on how users can customize these texts. The text size, text color, text shadow, letter spacing, and line spacing are changeable which makes it easier for users to find what looks best on each frame.
Moreover, the app allows users to be more creative in their texts by adding a feature wherein they can customize the text stroke color and width. In this case, users are not limited to solid color texts. Users can rotate and move the texts easily to optimize its placement in the frame.
Conclusion
Subtitles can indeed have an impact on a video as they provide clarity to the audience. It allows a wider range of viewership as many people choose to watch videos with the sound off. This means your content can be viewed anywhere, anytime. It is also extremely helpful to the hearing impaired as an added accessibility feature.
Thus, people can check out some of the best apps that can help them add subtitles to their videos. These apps for mobile phones ensure that their users will not have a hard time adding captions to each frame of their respective projects.
Last updated on December 26th, 2022 at 07:23 pm