These days you can literally be the most fashionable and beautiful person on this side of the moon without ever having to leave your couch. You can get first-class access to fashion, advice on shopping trends as well as make-up and beauty tips from uber-popular influencers with the help of fashion and beauty apps
Finally, the wise people who make technology happen are using their power to beautify the world one app at a time.  A curated list of the best makeup apps and fashion apps that bring all corners of the industry directly to your disposal has been culled!
If you want to take pretty selfies, refurbish your wardrobe, create a company from the ground up, or have a little fun – you can do all that by the applications listed below! In this article, we will mention a few of the best fashion and beauty apps that can help you revamp your image to become the primadonna you've always wanted to be.
BeautyPlus – Best Selfie Cam & Easy Photo Editor
It's never been easier to make naturally stunning pictures and video selfies as it is now. With BeautyPlus's powerful photo editor, you can automatically take great-looking flawless selfies and touch up your images: pimple or blemish. You can also smooth skin, slim your face, brighten eyes and try all sorts of virtual makeup.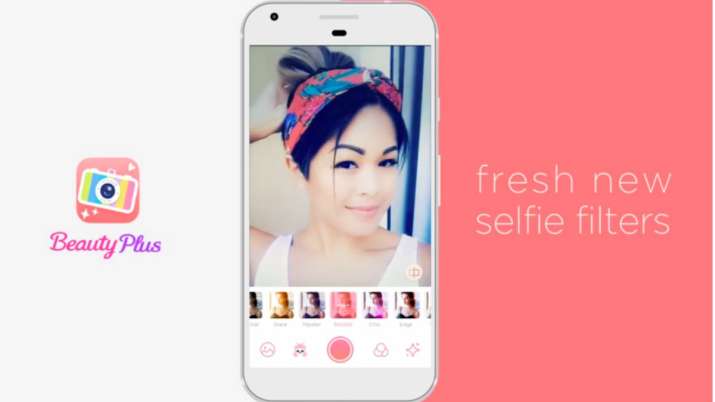 Using the beautify and HD Retouch option, the user can instantly turn their selfie into a more gorgeous and stunning portrait with just a single tap. There are also multiple reshaping options available, such as height, weight, and reshape, which help make significant changes in facial features.
The height tool can help to reshape your body and increase the height. While the slim and Reshape option enables you to drag different parts of your body and facial features such as eyes, nose, lips, waist, arm, face, breasts, and hips to increase or decrease their length and width.
A couple of other exciting features include the acne remover and teeth whitening. Using the Acne Remover, you can easily tap to remove acne, pimples, or other skin problems and instantly get flawless, smooth skin. As per its name, the teeth whitening feature makes your teeth bright and shiny so you never have to worry about smiling wide again.
Photo Editor and Effects Galore
With the help of fantastic editing tools, BeautyPlus allows you to remove unwanted objects, people, or buildings from the background and enhance or blur to add depth to your photos. Using the extra effects, you can add text, stickers, and filters from a library of hundreds of different options to make your photos look artsy and creative.
FREE…Yes! You heard it right. BeautyPlus is an absolutely free to download application available on the Google Play store as well as the Apple app store. There are hundreds of different functions, trendy effects, and fun selfie stickers available.
Though, BeautyPlus also offers in-app purchases that give access to premium tools and filter packages. On the Google Play Store or Apple play store's search bar, type BeautyPlus by Pixocial Technology and press enter or simply click here Android and Apple.
YouCam Makeup – Selfie Editor and Magic Makeover Cam
You can snap and edit selfie images with just a single tap with one of the best virtual makeover apps, "YouCam Makeup." Try the best beauty cam makeup filters from top brand beauty brands, dye your hair for the most realistic virtual hair dye and hair salon experience without going to the salon with our hair color changer.
You can make a total face makeover for eyes, nose, make lips plumper, plus teeth whitening, airbrush skin, smooth skin, face tune your selfies in seconds, with an impressive variety of Retouch tools. The Live makeup cam allows you to try cosmetics from top beauty brands. Now, you must be thinking, how is this even possible? It's not as unbelievable as you think!
YouCam offers hundreds of different face filters to try out different cosmetic products such as foundation, lipstick, blush, concealer, and much more. The Retouch and Airbrush Face tune enables you to make your skin clearer and make your face look smoother. It can quickly help you get rid of pimples, marks, and blemishes.
Eye makeup tools make available multiple different options to make changes to your eyes and eyebrows. For example, you can easily erase and edit eyebrow thickness, position, and color. Eye makeup tools can also change eye color with different contact lenses from all brands with a wide variety of colors.
Download and Cost of Using YouCam Makeup
YouCam can be downloaded free of cost and is available on Google Play Store and Apple AppStore both. Though the app offers plenty of different features and functions, a Premium version of YouCam makeup is also available to be purchased in which you will unlock more unique features such as exclusive makeup collections, selfie filters, remove the watermark, and Ad-free editing.
All you have to do is type 'YouCam Makeup: Selfie editor' in the Play store or App-store search bar and click the install button or visit Apple and Android.
Fashion Games: Dress up & Makeover
Join the high fashion world with practical girls' dress-up play. Consider styling a real fashion star, a famous celebrity, a top model, and a beauty queen for the dress-up competition. From the extensive range of dresses, suits, skirts, tops, shorts, and jeans, choose matching pieces and make the model even trendier by adding accessories, shoes, and bags.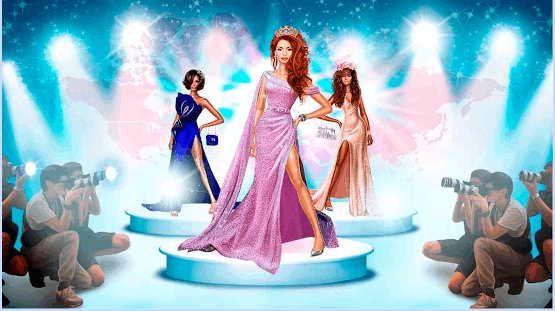 If you still covet fashion dresses, the new trends show you these rich girl games. There is a chance to enter a fashion contest with levels for those who like the challenges of fashion show exhibition games. International judges will determine how well designer clothes can be mixed, send you the final look points, and assess what award you get and whether you will go to the next level.
The more stars you earn from judges, the greater the ability to access new clothing pieces and collect gifts from your fans. These fashion show games with judges can be your latest beauty dream if you're into fashion and style, model games, makeover ventures, and just plan old dressing up.
You can dress up and make realistic dolls until you win all the beauty contests. By pressing the "More Games" button in this fashion app, you'll get access to more games as you level up. There are celebrity dress-ups, makeover games for dolls and models, and more.
Cost and Download
Without a doubt, these makeover games for fashion give you more than just dressing up. You can now also choose makeup and hairstyle. To make your own fashion icon, change your eye shape, smile and lipstick. As for hair-styling, several haircuts of various colors, lengths, and styles can be found.
Fashion Games is a free-to-play game exclusively available only on the Google Play Store. Hundreds of different features are available in a free version, but some premium items can also be purchased within the app for a more enhanced game experience.
To download the app, type Fashion Games: Dress up and Makeover in the Search bar of the Google Play store and press install or simply click here to download on Android!
Fashion Fantasy
Fashion Fantasy is a fashion adventure that meets fantasy. By mixing and matching clothes, you have to complete tasks to express yourself through your sense of style and unlock new chapters to expose the untold tale. Each chapter is a show here, and this entire journey is your runway.
With different events, add a splash of fun to the journey: vote on the best looks of the modeling competitions, shop incredible pieces at our Fashion Boutique, and you can even make your designs.
If fashion is an adventure, you're going to explore in style! Dress up however you want to experience exotic cultures while traveling around the world with Lizzy, who's going to be your partner wherever you go!
Check the Fashion Boutique for new arrivals or win materials by completing tasks to create your designs. Collect fabulous outfits of various kinds to fill your closet, and you can clean out the closet by swapping the excess for an amazing new one.
Online Competition and Community
Develop looks with loads of gorgeous dresses, shoes, chic hairstyles, and makeups that will take you to the top of the fashion challenges. Connect and invite friends to join you on Facebook. It will take the fun up to a notch to gift APs and compete with your buddies.
The official forum gives you access to a site where you can speak to other players and share information. Have a problem? Go to the aid forum!
This app is completely free to download and some essential items are free to use, but you need to buy and pay for some extra items to unlock. Therefore, you need to disable the in-app purchase in your settings if you don't want to use these items. Fashion Fantasy is only available on the Google Play store.
Conclusion
Choose one, choose them all, the above fashion and beauty apps are going to take your 'me' game to a whole new level. You can use the apps to redefine the way you do makeup, the way you dress, and also meet
It is easy to download these applications from the Play Store or Appstore for free so it's time to up your fashion game for 2021.
Last updated on September 22nd, 2023 at 12:30 pm