Ever wondered how your favorite Instagram influencers manage to make every picture they post a work of art? Or even your close friends, whose selfies and sunset pictures seem like they've been taken professionally? A lot of editing goes into these pictures, and you can do it as well.
Phone cameras have become much better in the last few years. Advancements in technology have made sure that megapixels and other aspects on the camera are getting better. For example, ten years ago, the average phone had a 5 megapixel camera. Today's phones can have multiple cameras, with the primary camera having as many as 108 megapixels.
However, the raw pictures that these cameras take can be improved and made more worthy for your social media timeline by using some great editing apps available for iOS and Android. They are easy to download and and use on your phone for a great experience.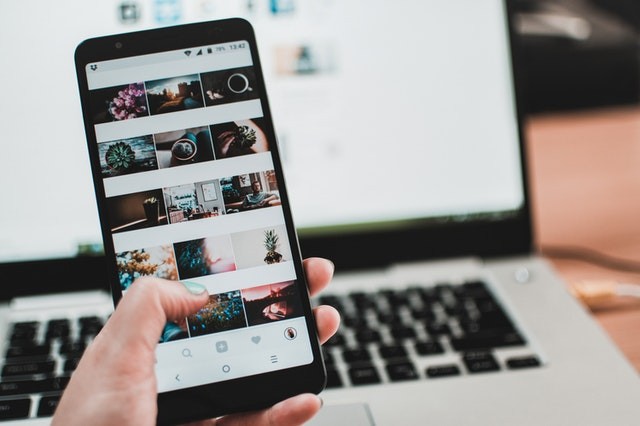 Snapseed
Snapseed is an excellent photo editor, and an interesting thing to note about this app is that it is developed by Google. Considering that Google is one of the biggest technological giants in the world, Snapseed is a reliable way to edit your pictures.
Snapseed comes with great editing features, including 29 tools and filters like healing, brush, structure, and HDR. In the app you have the ability to open JPG and RAW files, and save personal settings so that you can easily apply them to new pictures.
You can also apply a selective filter brush for better customizability, giving you the ability to edit specific elements in your photo separate of the entire picture. Features like tonal contrast, grunge, and noir are also included.
How to Download
Snapseed is free to download for both Android and iOS. You can find the Snapseed app for Android on the Google Play Store, and Snapseed for iOS on the App Store.
VSCO
VSCO is not just a photo editing app but a social media movement where edited pictures can be posted and shared with other users. VSCO's unique strength is it's ability to help you connect with similar exciting creators like you.
VSCO considers itself to be a place where expression matters most. There are a lot of great features that come with the app, including free presets to make your pictures instantly more attractive and advanced photo editing tools. Upgrading to their low-cost membership gives you access to more than 200 presets, and a video editor that can easily let you edit your clips on your phone, or create a VSCO montage.
Post your edited pictures on your social media app of choice with the hashtag #VSCO to get a chance to be curated by VSCO.
How to Download
VSCO is available to download for free on both Android and iOS. There is a premium membership available for a 7-day free trial, and then $19.99/yr (or $1.67/mo) thereafter.
Android users can find VSCO on the Google Play Store, and iOS users can find the app in the App Store.
TouchRetouch
Have you ever taken a picture that could've been great but there is an unwanted, distracting element in it? Maybe a person or a vehicle has gotten in the way, and you want to remove it. There are multiple aspects of a photo you can retouch with the TouchRetouch app.
One-touch fixes are easy in the app. You can remove items like telephone wires, power lines, and posts. You can also remove other people, like photobombers, from your pictures.
Other features of the app include the ability to remove things like skin blemishes from selfies and face pictures, and single flick line removal. Easy-to-follow tutorials are included within the app.
How to Download
TouchRetouch is a free app that is available for download on both Android and iOS. Download TouchRetouch for Android on the Google Play Store and TouchRetouch for iOS on the App Store.
Mextures
Mextures is only available for iOS and Photoshop. Mextures lets you easily edit your pictures by letting you apply several filters and make adjustments to them with just a tap.
The app for iOS is easy to use and can be used on your iPhone or iPad. Some of the features of the app include authentic film filters for better editing of your pictures, textures that can be applied on pictures to give them a more aesthetic feel, and single tap option for available presets.
You also have the option to adjust blending modes and tweak opacity on multiple layers. On top of this, you get options to adjust aspects of the picture like exposure, contrast, white balance, and highlights.
How to Download
You can download the free Mextures app for iOS and a free Mextures plug-in for Photoshop on your desktop. For the desktop download link, you can visit the Mextures website. For iOS, you can find the app on the App Store.
Adobe Photoshop Express
Editing pictures has become synonymous with Photoshop, and even though Adobe Photoshop is famous for being one of the best editing softwares available for desktop work, you can now get an app for your phone.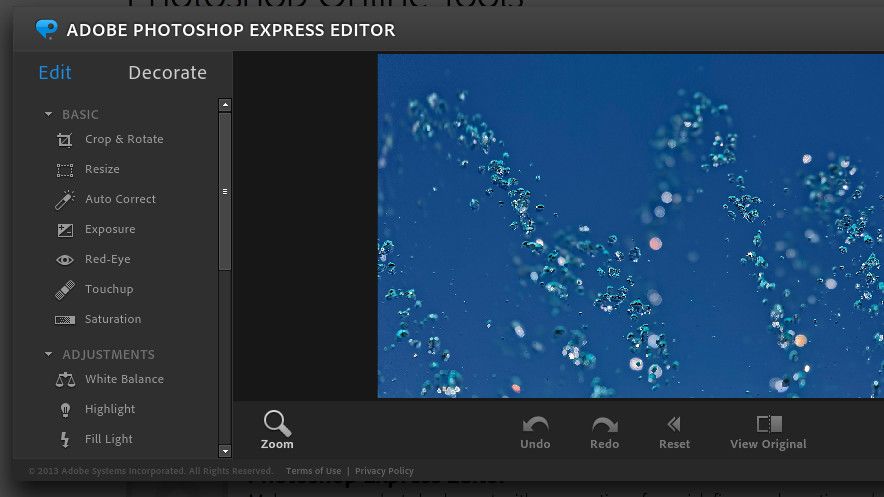 Besides standard adjustments, Adobe Photoshop Express has a large number of extra features that you can use for your day-to-day editing needs. Some of these features include an option to edit photos in raw formats, the ability to blend and resize images, and auto-fixing and brushing tools for removing imperfections from selfies or pictures with faces.
You also have the option for adding text to images in multiple fonts, multiple presets to choose from to apply to your pictures, and the ability to save your presets and formulas while editing a picture so you can use them again.
How to Download
Adobe Photoshop Express is available to download for free on both Android and iOS devices.
Head to the Google Play Store to download for Android, and to the App Store to download for iOS.
Camera+
Most of the apps mentioned above are purely editing apps. This means that you will need to take a picture and then use these apps to edit them. With Camera+, you can directly shoot pictures or videos from the app while using the presets included for an even better editing experience.
If you're into video shooting, the app also has a stabilization feature to make your videos smoother and better looking. Some of the other features in the app include options for adjustment of features like clarity and lighting and burst mode option for taking multiple pictures in a small time span.
There is also an option to directly share your photos and videos to your social media handles. More features include editing tools like rotating and adjusting, and an option for applying borders and adding text to your pictures.
How to Download
Camera+ is only available for iOS devices. You can download this app for your iPhone for $2.99 and for iPad for $4.99 from the App Store.
Superimpose
As the name of this app suggests, you can use it to create superimposed or juxtaposed images on your phone. This can be a great tool for artists who want to create aesthetic or moving pictures easily. It is one of a few apps which can really help turn your photos into a work of art.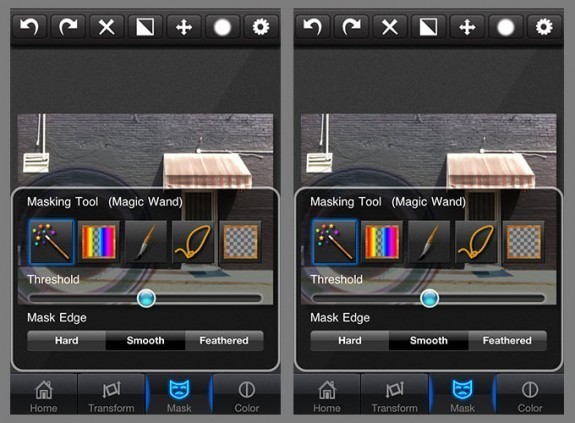 The process to create your pictures is also easy, as you can load both your background and foreground images and mask out the unwanted portion with the tools provided with the app.
Further features of the app include masking options that let you remove unwanted parts of your background or foreground pictures, smoothening tools, and options to move, resize, rotate, and flip your pictures to get them to the right location on the background picture.
How to Download
The Superimpose app is available for both iOS and Android. To download it for iPhone and iPad, visit the App Store. To download for Android, head to the Google Play Store.
A Color Story
If you're looking for a light editing app with tons of filters to use, a grid option, and some basic photo editing, some of the earlier options might not be the best fit for you. A lot of these apps have complicated features, and maybe you're someone who just prefers a filter or two on your pictures without getting into the fine tuning aspects of it.
A Color Story is a simple app that you can use on your device that comes with really convenient features. Some of these features include basics of photo editing like adjusting contrast, exposure, and shadows. A wide range of filters are available for free, and upgrading to a membership allows you to unlock more filters, and an option to directly upload your pictures on social media.
How to Download
A Color Story is available for download for free on both Android and iOS devices. After downloading, upgrading to the membership costs $4.99/month.
You can download this app by visiting the App Store or the Google Play Store.
The Bottom Line
Editing your pictures can really make the colors pop and make them look better for your followers. If you're active on social media and you post a lot of pictures, the apps mentioned in this list can take you a long way in improving your feed's aesthetic and making it look much more attractive. Good luck!
Last updated on December 23rd, 2022 at 07:53 pm