Do you find naming your child stressful? The argument you have with your partner can sometimes reach a boiling point that can strain your relationship. Fortunately, there is an app that can help you reach an agreement—Babyname.
Babyname is a mobile app that lets you search for a unique name for your baby, including the meaning, a little bit of history, and more recommendations. The app makes it more fun for you as a couple to search and find the appropriate name for your child.
If you want to learn more about the app, how to use it, how to download it, its features, and its benefits, check out the article below.
Connect With Your Partner and Find the Best Name for Your Baby
An Easy and Fun Way to Discover New Names
Choosing a Popular Name Versus a Unique One
Finding the Meaning of Your Child's Name
Ask Yourself If You Would Want to Have That Name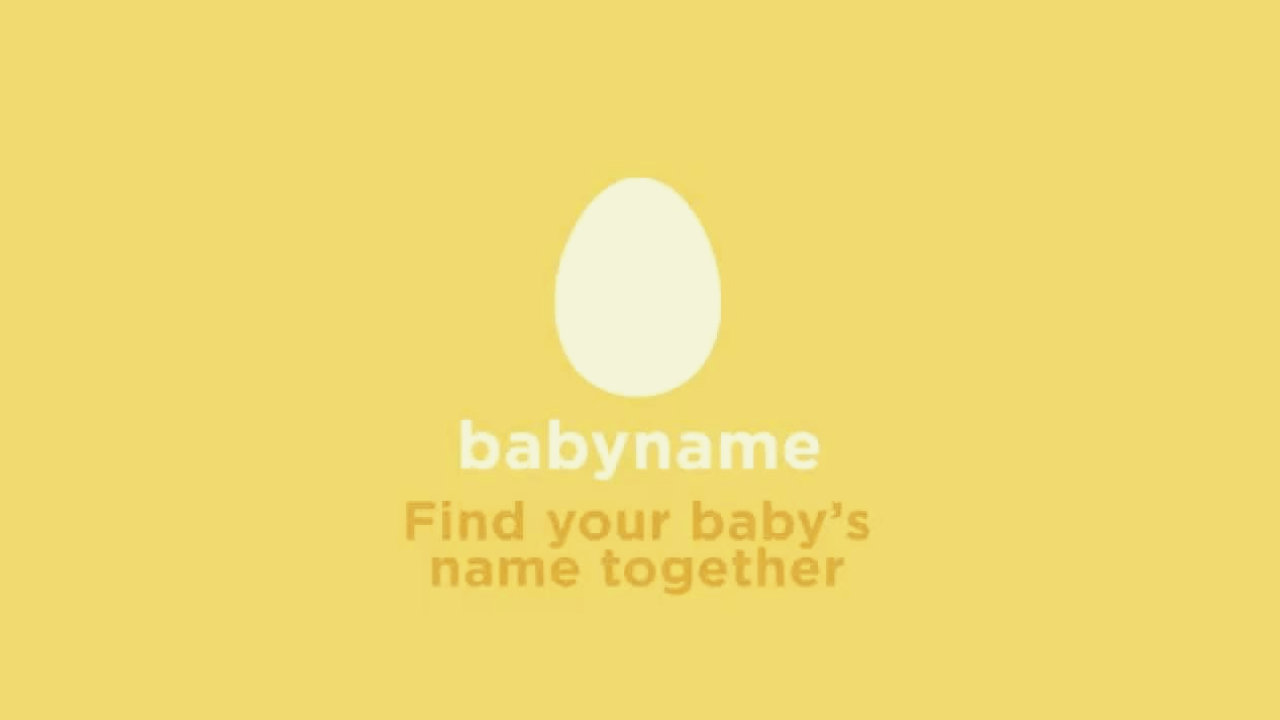 Connect With Your Partner and Find the Best Name for Your Baby
Naming a baby is a very challenging endeavor for couples. Any parent who has had a baby knows that it is difficult to name a baby and there are a lot of factors to consider.
Don't worry though, as there is one specific app that will help you find the most suitable name for your baby and make it even more fun. Babyname is an app that lets you search for the best possible name for your baby as a couple.
You and your partner can download the app and connect both your devices. You will then be presented with unique baby names, and if you like the name, you can swipe right. Swiping left means you've discarded the name.
If you and your partner swipe the same name, it will be added to your favorites list for you to consider as the official name of your baby.
How to Download Babyname on Your Phone
If you're curious to know about the app, you should also learn how to download it. Babyname is available from the Google Play Store and the Apple App Store. You can download the app on your mobile phone or any tablet.
Search for the name of the app and tap Install to begin the download process. Wait until the app is fully installed before you tap Open to launch it.
Babyname offers in-app purchases depending on the extra features that you want to unlock. If you plan on making in-app purchases, make sure you have your preferred payment option linked beforehand.
An Easy and Fun Way to Discover New Names
It can be very challenging for couples to find the best name for their child. There will be a lot of arguments aside from the fact that there is also a lot to consider about the baby's name. You might even have a spat just to agree on the baby's name.
This is why it is best to try out options such as downloading Babyname so you can finally agree on the name. Babyname is a fun and easy way to discover new names, especially ones that you haven't thought of before.
The fact that you and your partner agree on the name makes it much easier for both of you to decide to go with it. You get to bond as a couple, knowing you both agreed on the baby's name.
If you still want to have more options, you can always head over to your favorites list to see which one is the best.
Discover Thousands of Unique Names
Finding the best names for your child is a stressful experience. You always want to have the most unique name that has a very deep meaning. Some parents want a simple name. This way it is very easy to remember, especially in families with multiple children.
Other parents want their child's name to stand out in the crowd, so they also want to have a unique name. Babyname has over 30,000 unique names that you can choose from. With this app, you'll never have to worry when it comes to choices. Go ahead and swipe now and see all the names featured on the app.
Choosing a Popular Name Versus a Unique One
There are so many things to consider when choosing a child's name. Do you want the baby to have a popular name or do you want it to have a unique one?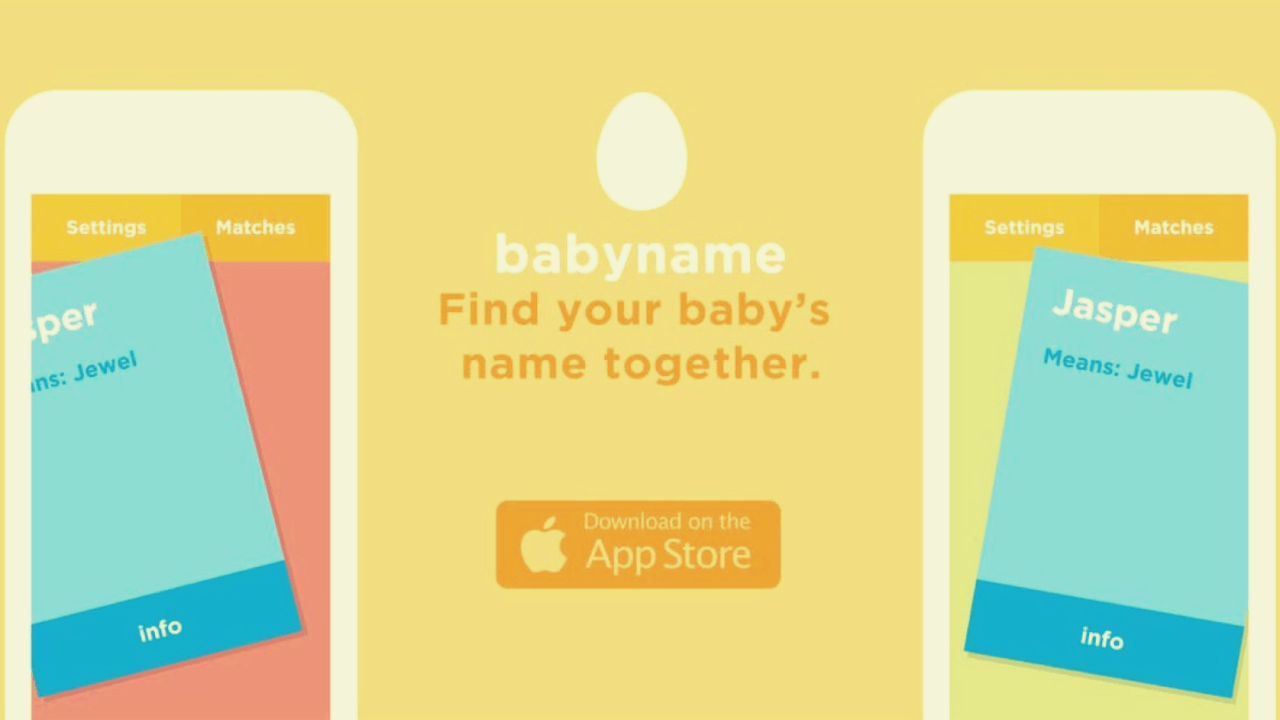 You will habe to juggle between the two and see which name really helps your baby stand out, but you also do not want your child to have the same name as the baby in the room.
Babyname has taken into consideration the fact that most parents want to have a unique name instead of a very popular name.
The app features a modern naming trend that incorporates popular names together with unique and well-thought-out names, so you are assured your child's name will always stand out.
Try to Consider Your Culture and Ethnicity as Well
Another factor to consider when you want to name your child is your culture and ethnicity. Having your culture embedded in your child's name is a great way to embrace tradition and make your child's name more outstanding.
Many parents of different ethnicities will always try to use simple names to help their children blend when they go to school but having a specific name will help stand truly stand out.
Show off your culture through your child's name, and they will surely have more confidence in themselves when they grow up. The Babyname app offers a lot of names that let you connect to your culture and ethnicity.
Finding the Meaning of Your Child's Name
A lot of parents want their children to have a name that has some meaning or semblance to their lives.
Parents often want to give their grandparents' names to their children to honor them, while others want to add their favorite flower or favorite celebrity as their child's middle name.
For some, there are a lot of names that have deeper meanings even though they sound very simple or common. A good example is Lucy which means light. Many parents often want to name their child Lucy because she brings light to the family.
While a name is no guarantee that your child will have a specific value or characteristic, it is still great to have such deep meaning to your child's name. Fortunately, Babyname features hundreds and even thousands of names, each having its own meaning.
Consider the Possibility of a Nickname
If you've already chosen a name for your child through Babyname, you also still have to consider one more thing before truly giving the name to the child—the nickname.
Nicknames are convenient ways to call for your child, especially if you've decided to give them a long name. You should always consider the possibility of a nickname when choosing a name on the app.
Make sure that you have a nickname that is at least close to the name that you have just chosen. A good example would be Pat or Tricia for Patricia.
Ask Yourself If You Would Want to Have That Name
You might choose a name for your child that you think might be suitable just because it is cute or appropriate. However, you might end up making your child's life even worse when they go to school.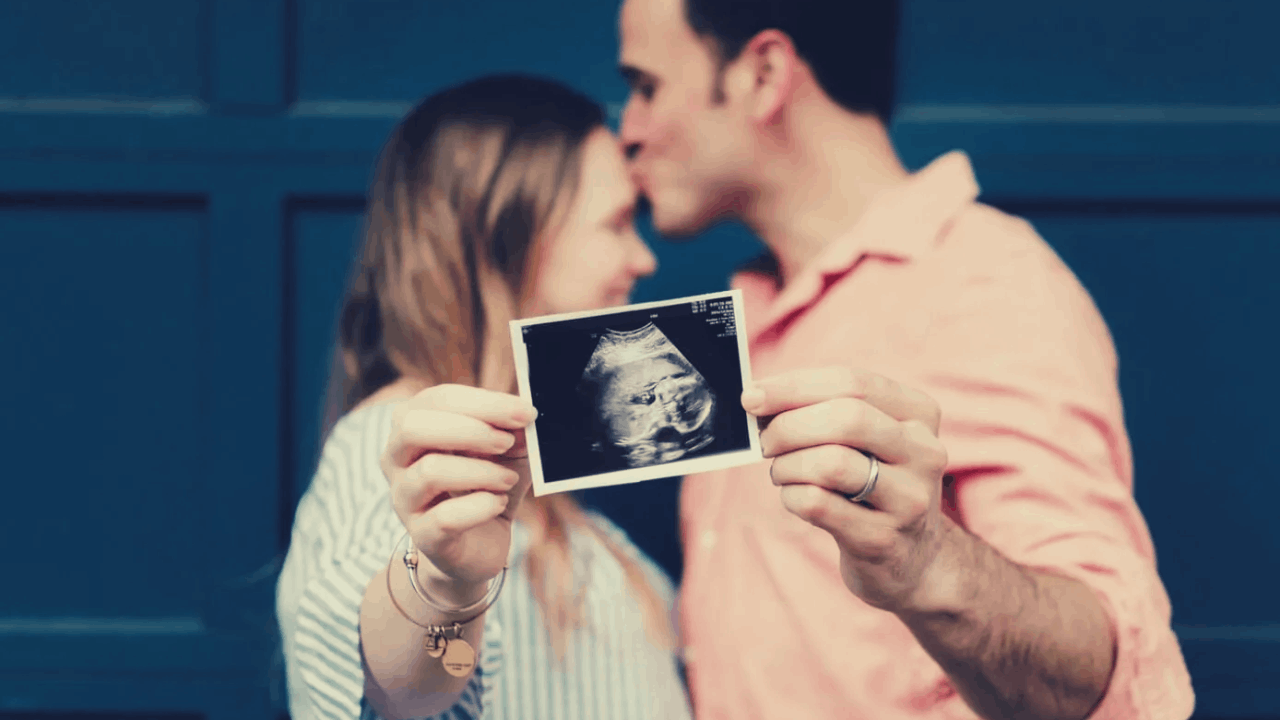 This is one of the many reasons why you need to also consider the name and ask yourself if you also want to have that name.
Never forget that the name you give to your child will be with them forever. They will never forget nor forgive you for giving them a name that might cause people to bully them just because you thought it was fun or cute.
Fortunately, Babyname offers a lot of unique names that are never bland or offensive. With the fun and unique names on the app, your child will be happy when they grow up.
Try to Say It Out Loud
When choosing a name for your child especially if both of you have connected and matched on Babyname, it is best to say the name out loud just so you can get the feel of it.
Does it sound awkward to call your son Grayson or Jack together with your last name? Does it roll off the tongue comfortably? It will sound very different when you say it out loud as opposed to just reading it or thinking about it.
Once you've picked a name on the app, try to say it aloud as often as possible before giving it to the child. This should give you a good sense of direction if you truly want to call your child such a name.
Conclusion
Now, you don't have to argue over which one has come up with the best name for your child now that you have Babyname to help you reach a decision. Couples who want a unique name can finally settle the score now that the app is available for you to download and use. Good luck with the rest of your pregnancy, and congratulations on brining a new life into the world!
Spanish version: Aplicación para nombres de bebés: una excelente app para elegir los nombres de tus hijos
Last updated on May 22nd, 2023 at 11:15 pm