Recently, I decided to become a fur parent by adopting a puppy. I had no previous knowledge and skills on how to train dogs, so I relied on videos I found online. I discovered Sara Carson, a celebrity dog trainer.
There is an app that features Sara Carson lessons for new dog owners or those who want to learn how to train dogs properly. The app is called Puppr.
Learn more about the Puppr app and its features below. Discover how I learned to train my dogs properly with the help of experts on the Puppr app.
What Is Puppr?
Who Is Sara Carson and The Super Collies?
What Is Clicker Training Based on the Puppr App?
How to Do Dog Training Using the Puppr App
How Much Is Puppr App Premium?
Can I Shop for My Dog on the Puppr App?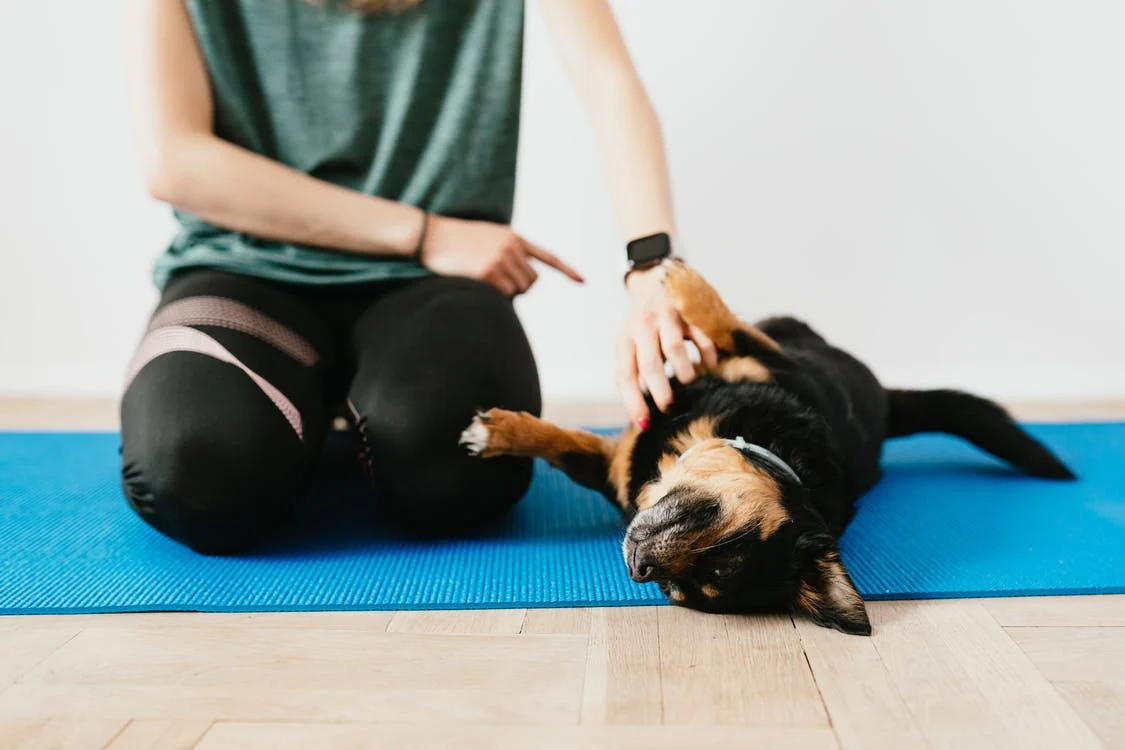 What Is Puppr?
Puppr is a mobile application for dog training that features instructional videos created by celebrity dog trainer Sara Carson. With Puppr, I can teach my dog everything from the fundamentals, like potty training, to more advanced skills, like handstands, with the help of step-by-step video tutorials.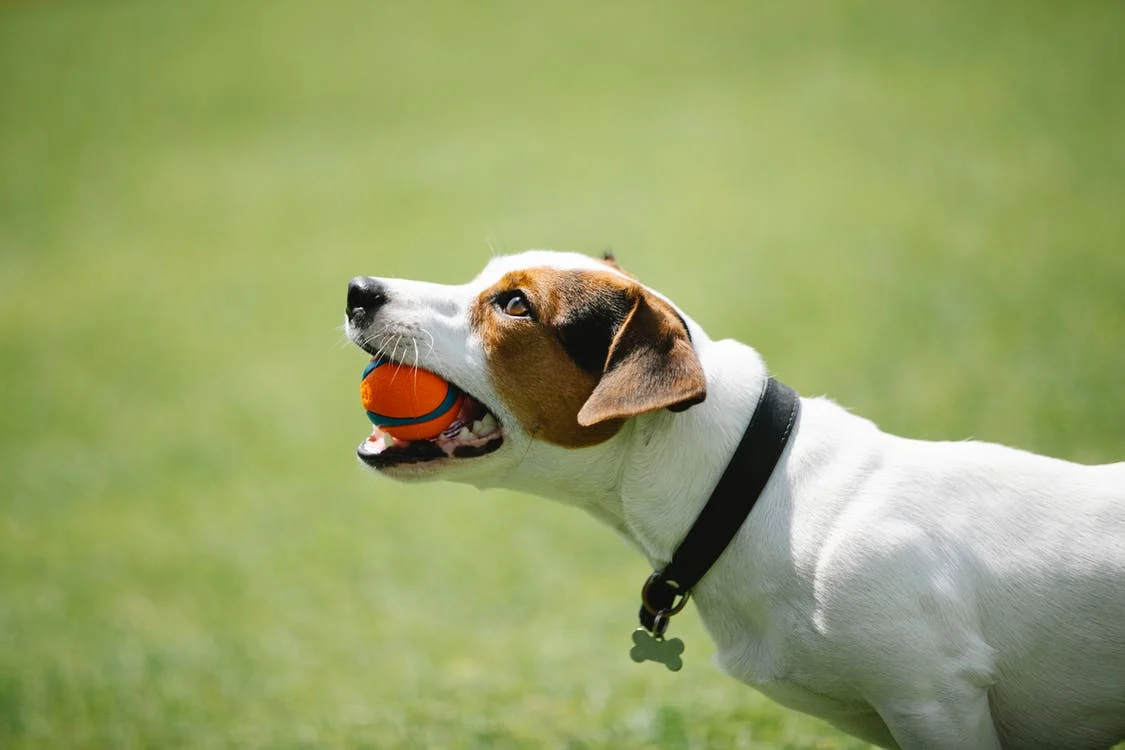 I can teach my dog fundamental obedience commands such as "sit" and "stay," as well as sophisticated tricks such as "fetch leash" and "sit beautiful," with the help of Puppr. The mobile app is a great tool for new and experienced dog owners.
The Puppr app boasts over 100 lessons made by Sara Carson with the help of The Super Collies. Puppr Masterclasses are in-depth training sessions led by qualified professionals that cover various topics, such as leash training.
I also liked that all my inquiries about training can be answered in real-time by chatting with Puppr's team of world-class trainers. There are many other exciting features and content for dog owners on the Puppr app.
How to Install the Puppr App
Chin and Cheeks LLC decided to help new dog owners to train their pets properly. The team tapped the celebrity dog trainer Sara Carson, together with The Super Collies, to design lessons on various dog training and tricks techniques.
The developers released a mobile application in July 2017 containing the dog training lessons—the Puppr app. The Puppr app is free on the Google Play Store and the Apple App Store. Although Puppr is free to install, it has premium content subscription plans and features.
The Puppr app must be installed on AndroidOS 4.4 (and up) devices and iOS 12.0 (or later).
Who Is Sara Carson and The Super Collies?
One of the world's leading canine trick instructors, Sara Carson was a finalist on season 12 of America's Got Talent with her dog, Hero. She and her dogs, The Super Collies, travel across the United States to teach dog trick seminars and act with a prominent stunt dog group.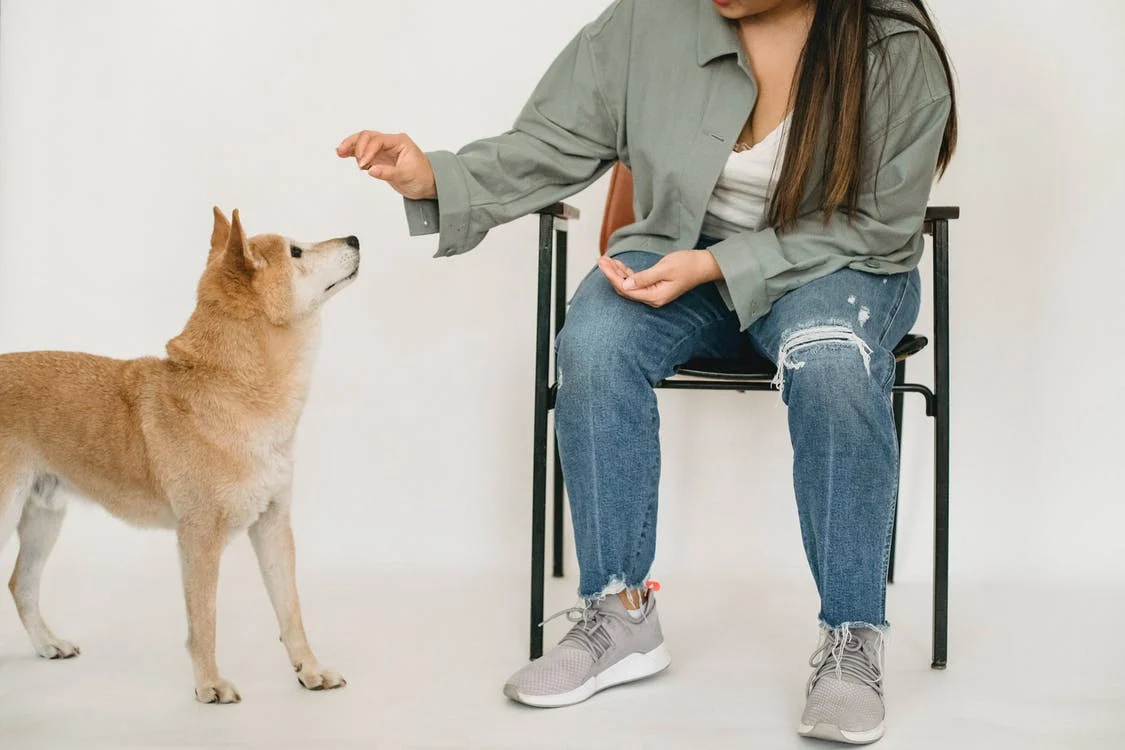 In 2020, Sara Carson won the CW Dog Honors 'top trick' award. In 2017, she was named the Great Mats 'Dog Trainer of the Year.' Many of her dogs have been awarded working and sports titles, including agility, dock diving, barn search, and tricks.
In addition, Sara Carson has succeeded in all categories of disc dog competitions and has instructed others in the canine freestyle dance art form.
At present, Sara Carson and The Super Collies are dedicated to helping other owners train their beloved puppies and dogs through educational video lessons via the Puppr app.
How to Create an Account on the Puppr App
I already know Sara Carson and The Super Collies because of their America's Got Talent stint. Thus, I decided to follow her on social media, and I discovered that she has been helping other owners by creating video lessons on the Puppr app.
Thus, I immediately installed the Puppr app, which required me to create an account. It asked for the name of my pet dog and its sex (male or female). I signed up using my email address but could also sign up by linking a Facebook account. The app only asked me to register a password that should be at least six characters long.
Although users can skip the signing up process, I want to save my pet's training progress by having an account. I can also keep track of all the tricks my dog has mastered so far. There is also a chance to earn badges for my pet's achievements.
What Is Clicker Training Based on the Puppr App?
The Puppr app gave me direct instructions for the training I needed to do with my dog.On the app, I could do the "clicker training" with my pet. The clicker training is based on positive reinforcement for my dog.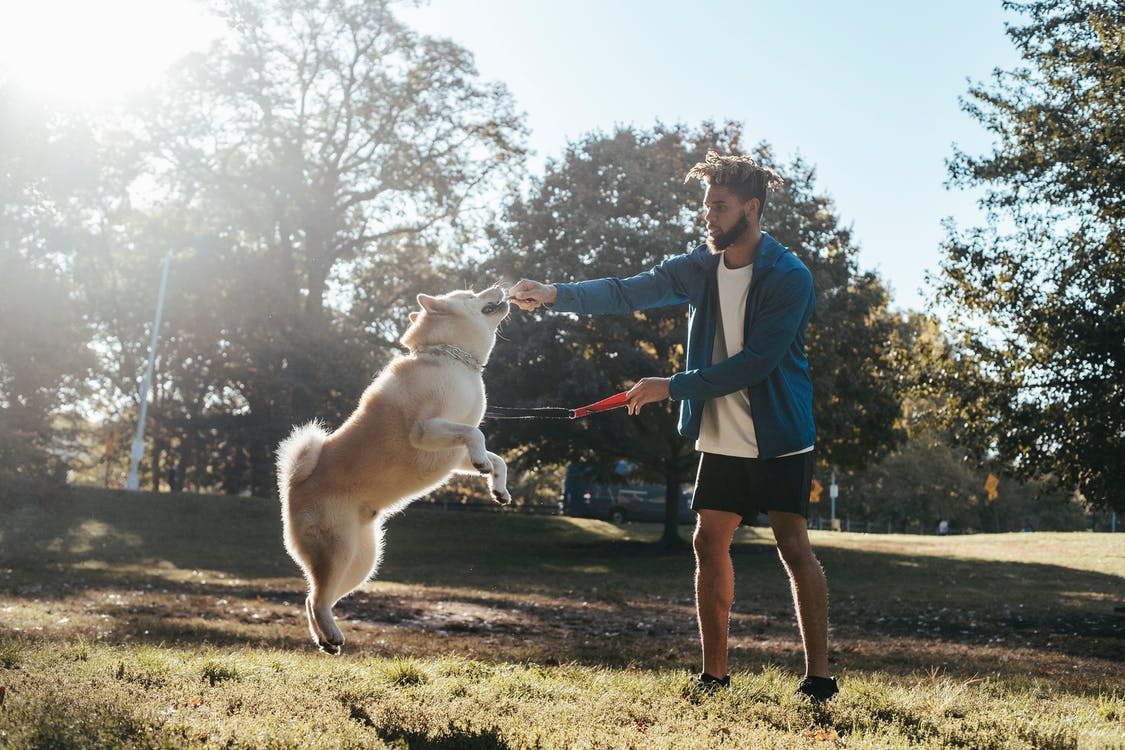 I can use the clicker sound from my phone as a distinct signal that marks the moment I want my dog to perform the desired behavior. Then, the Puppr app provided a fun game with my dog to practice the clicker training.
The app suggests that I do a Name Game with my dog. When my pet is not looking, I should say its name. When my dog makes eye contact, I must press the clicker. Then, reward my dog with a treat.
Puppr suggests that I need to consider that timing as it is extremely important when using a clicker. I must ensure that the phone's volume is turned up when using the clicker in the Puppr app for my dog to hear properly.
What Are the Lesson Packs on the Puppr App?
As mentioned, the Puppr app provides comprehensive lessons on various dog training and tricks. These lessons are categorized into packs based on the difficulty and nature of the training.
There are currently 13 lesson packs available on the Puppr app, which are the following.
New Dog
Basics
Silly
Silly 2.0
Charming
Charming 2.0
Circus
Performer
Useful
Frisbee
Agility
Swimming
How to Do Dog Training Using the Puppr App
Since I am only a relatively new dog owner, I opened the Basics lesson pack. It contained all the basic things I needed to teach my pet, including sit, down, stay, come leave it, and touch.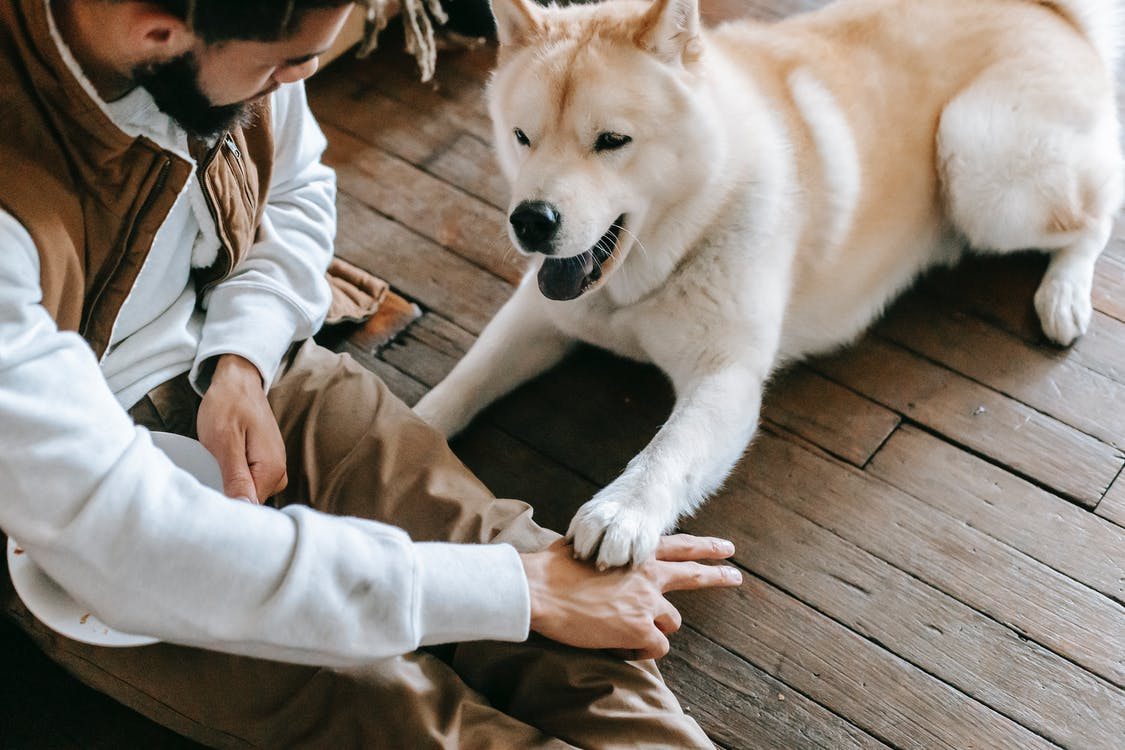 The app then provides a video lesson and detailed instructions on how I should do the training. There is a difficulty indicator, so I will know if I will need extra patience in teaching my dog if it is a difficult one.
I liked that the Puppr app lets me visualize the instruction through the short video clips provided. If I do not understand the instruction, I can simply follow what Sara is doing with her dogs to do the trick.
Moreover, Puppr offers special tips that I might consider when doing the training. It specifies what type of treats I should give my dog whenever it is successful with the training and even the frequency, time, and place.
How to Keep Track of My Dog's Mastered Tricks on the Puppr App
Since many lessons are available on the Puppr app, it will be difficult for me to remember all our finished training. It is difficult to track all the ones I have started.
Thankfully, the Puppr app allows me to keep track of all my dog's mastered tricks. I can indicate the status of the training, whether it is Not Started, In Progress, or Mastered.
Then, the app collates all the training information and displays it on the Training Progress page. Here, I will know how many tricks my dog has already learned with the help of the Puppr app.
How Much Is Puppr App Premium?
The Puppr app lets users enjoy some of its content and features for free. However, the Puppr app has so much to offer when I unlock its premium benefits by getting the subscription plan. The Puppr app subscription costs $12.99 per month or $99.99 per year.
I can unlock all lessons on the Puppr app with a premium version. In addition, Puppr promised that I will get instant access to all the future lessons and content to be published on the app.
The app also offers a free seven-day trial period of the premium version.
Who Can I Ask About the Training on the Puppr App?
It is also possible to do a live chat with all expert trainers with a premium subscription. This will help me get my questions answered regarding the training.
For example, I wanted to know how I should deal with my dog's unwanted behavior. Then, any expert or dog trainer recognized by the app can answer me. I like that I will never feel alone whenever I struggle with a training because of this feature of Puppr.
Can I Shop for My Dog on the Puppr App?
Another main feature of the Puppr app is the Puppr Shop. It contains all the recommendations for what I might want to buy for my dog. The items mentioned here are curated well by their quality and needs of dogs.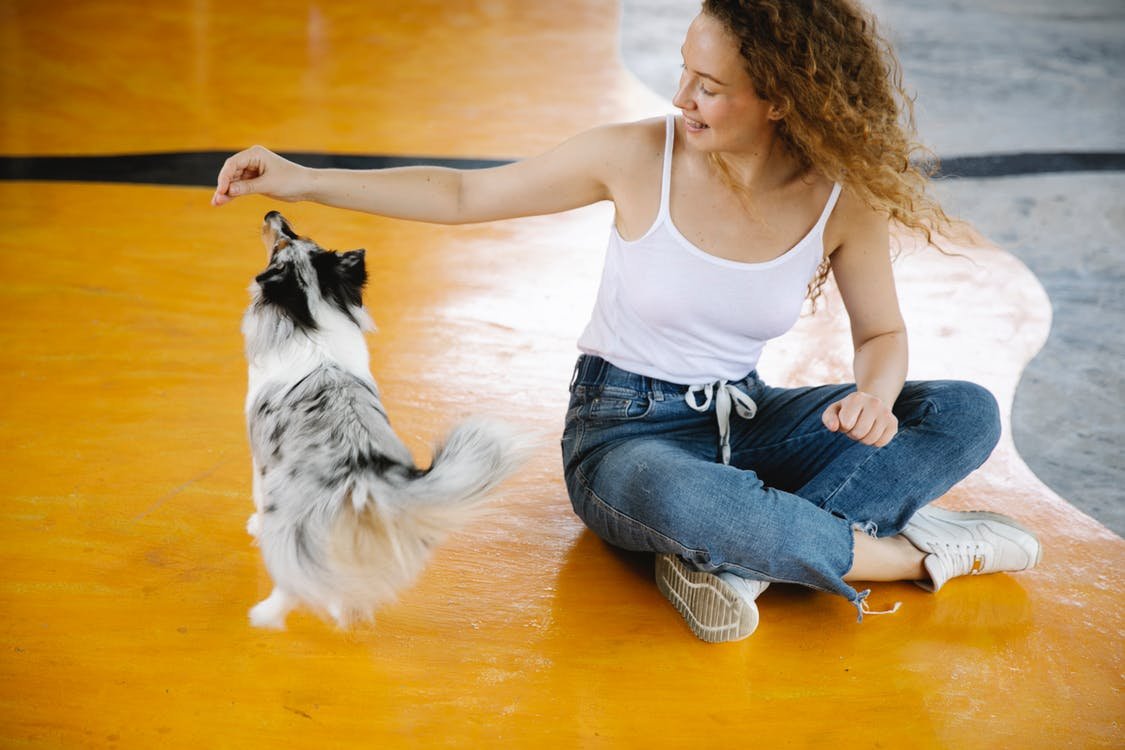 I can buy training treats, equipment, accessories, crates, beds, grooming, toys and chews, cleaning products, and merch on the app. There is a direct link to where I can buy the item.
The Puppr app made it clear that it is an affiliate advertising program of Amazon. Thus, all the listed products and items are available on Amazon.
How to Collect Badges on the Puppr App
To make the dog training experience more exciting, the Puppr app lets me collect badges. It symbolizes my dog's progress with the number of tricks it has already mastered.
These badges are based on the status of the training in various lessons. There are a total of 15 badges that I can collect on the Puppr app.
Interestingly, my achievements on the app can be shared with my friends online as I post my unlocked badges on different social media platforms.
Conclusion
The Puppr app is a collection of the lessons made by Sara Carson and The Super Collies to help dog owners with dog training. Puppr contains numerous lesson packs that your dog can master to unlock and collect badges.
Last updated on December 28th, 2022 at 06:58 pm