A logo is the first-ever impression that differentiates a business from its competitors. Even if it's a startup or an enterprise, a good logo creates a visual symbol to represent its vision. And that's the reason it should be unique, professional, and quirky.
Logos aren't just important for large firms, you will need them for your Etsy shop, YouTube channel, or Instagram handles to mark your identity. Whatever the size of the business is, the only similarity is the aim to attract prospective customers! There are several ways to design a logo; you can take out your pencil, sketch it on your own, or choose any random graphic designing app.
But to make a high-end logo, you will surely need professional assistance. And over here, we aren't asking you to hire an experienced logo maker. Instead, to ease your problem without bothering about your budget, here's the list of the top 6 free and easy to use logo builder apps you can download easily from the play store!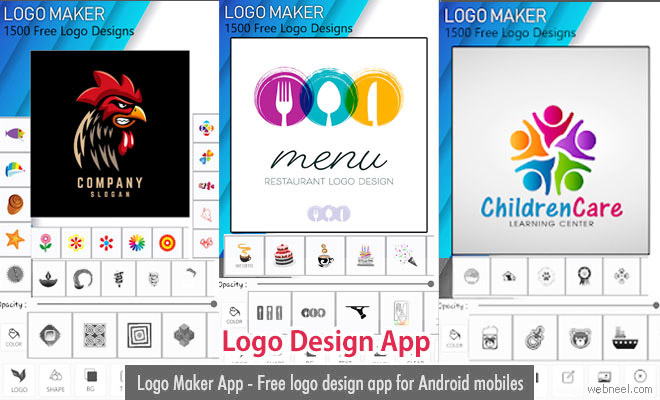 1. Tailor Brands Logo Maker App – 100K+ Downloads
With more than 600 reviews on Google Play Store, Tailor Brands Logo Maker App is the best one because of its advanced features. If you wish to get professional and some best-looking logos for your business, you can get them from here within seconds. The brand stands out from all other tools, as it uses artificial intelligence technology.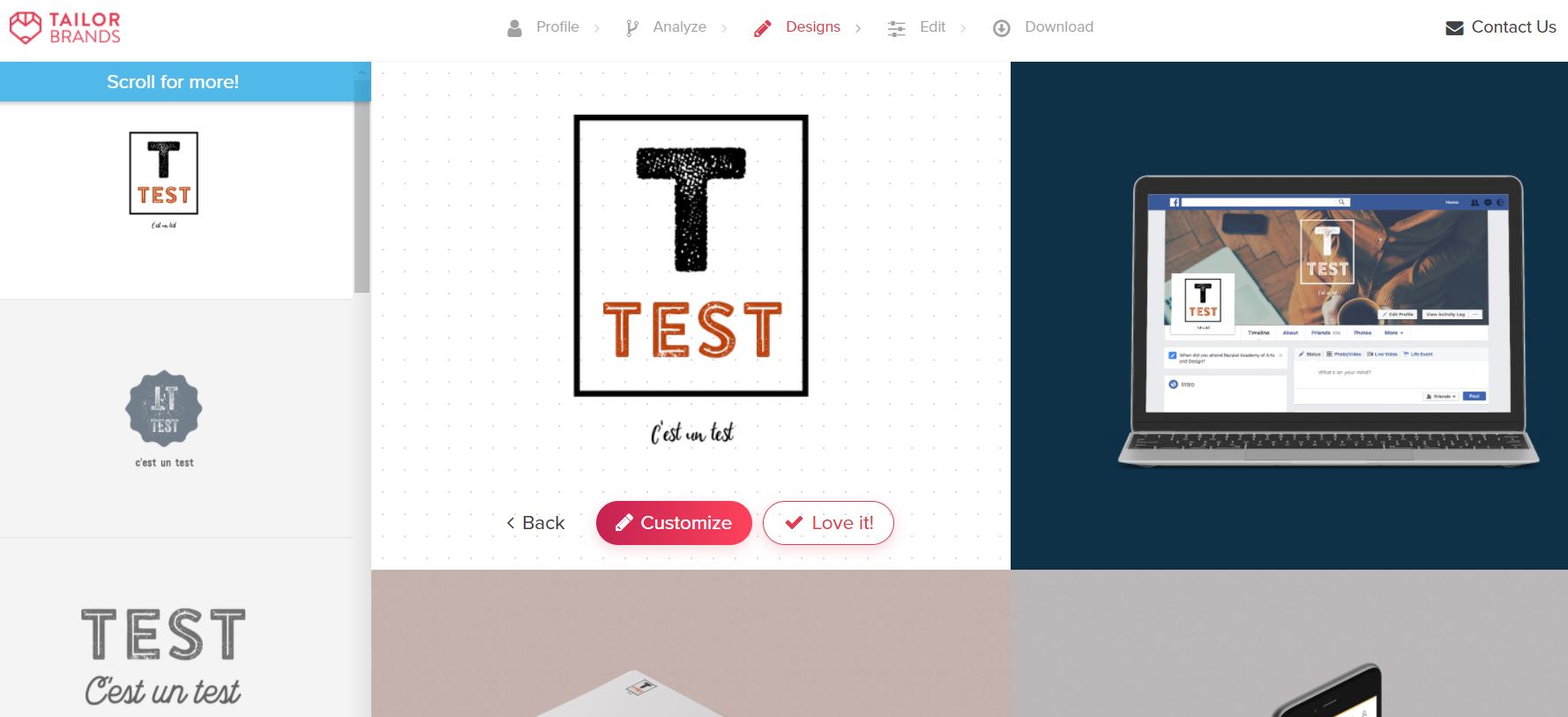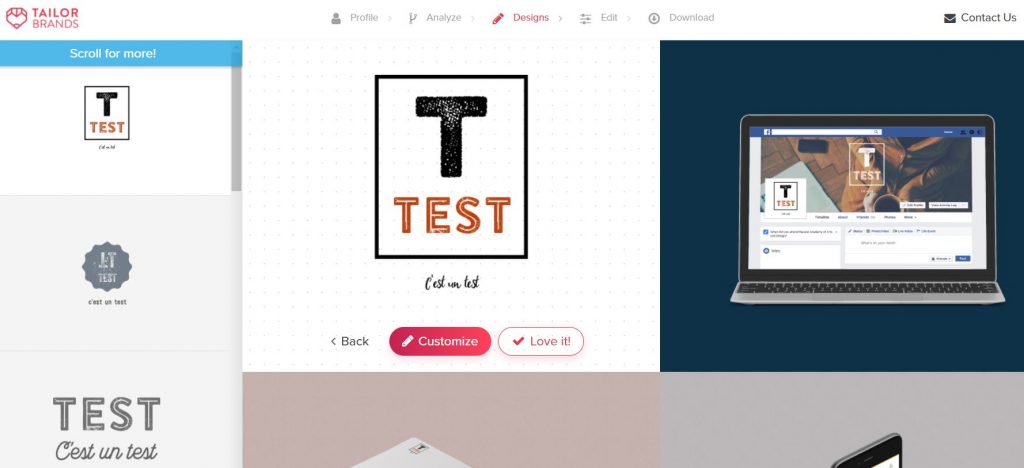 This technology will help you create unique designs in the least amount of time. After downloading the app, you can either register yourself at the start or start designing a logo straight away. As the tool comes with interactive options to customize your logo, you will surely feel like a graphic designer while using it.
We are saying this because it follows all the inputs you will give and processes the results accordingly. These inputs include your brand name, type of industry, specific brand guidelines, and what kind of format you require? After entering all these inputs, you will be required to register your account with tailor brands.
Later, by picking your favorite design and making minor edits, you are ready to purchase your logo. The process is simpler, and the results are relatively impressive. All the logos designed by the app are of top quality and include each minor detail that you will be bound to fall in love with!
Some Unique Features Of Tailor Brands Logo Maker
The app has a massive content library of hundreds and thousands of fonts, icons, and colors. Through this, users can go for countless permutations and combinations while designing unique logos. Artificial Intelligence technology makes the overall graphic designing process easier and faster.
The AI unit handles the process, and thus the user does not have to do extra manual work. The best part about this logo maker app is it supports both PNG and Vector EPS formats. Hence, one can either go for readymade logo designs or build one from scratch without bothering about designs.
2. Canva – 100M+ Downloads
Unlike Tailor Brands Logo Maker app, Canva is more like a do-it-yourself app, where users can customize each little detail. Apart from millions of downloads, Canva is also Rated 4.7 on Google Play Store, making it the most popular tool. Users can design logos very easily in different creative ways without having much-designing knowledge.  It is one of the best among all others.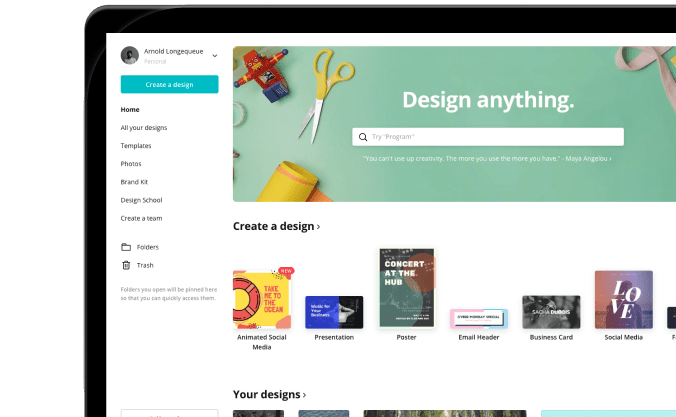 Canva is available for free on Google Play Store, and you can download it. After installation, you can either sign up for Canva with your Google account or your Facebook ID. You can now choose a professional template from Canva's library, according to your business, like food, gaming, sports, etc.
There are tons of free logo designs available on Canva and a large number of vector illustrations to give the logo a professional look. After choosing the template, the very next step is to make tweaks to the logo design. You can change the font size, color combinations and add more texts according to your preferences.
Some Unique Features O Canva
With Canva, users can create logos, postcards, infographics, social media posts for Instagram or Facebook, etc. The drag and drop editor of Canva will help you search through millions of images and icons. After designing the logo, you can save it JPEG, PNG, or even in PDF format.
Canva has over 1 million+ stock photos and more than 60,000 templates available to choose from. The app is highly intuitive to use from the beginning itself. Users can also upload their own images and can use them for designing the logo.
3. Adobe Spark Post: Poster & Graphic  Design Editor – 10M+ Downloads
Here comes the most well-known company on the list, "Adobe". However, Adobe's tools are not available for free; with Adobe Spark Post, you can make your logo from the free templates. The specific app has millions of users and is rated 4.2 out of 5.0 on Google Play Store.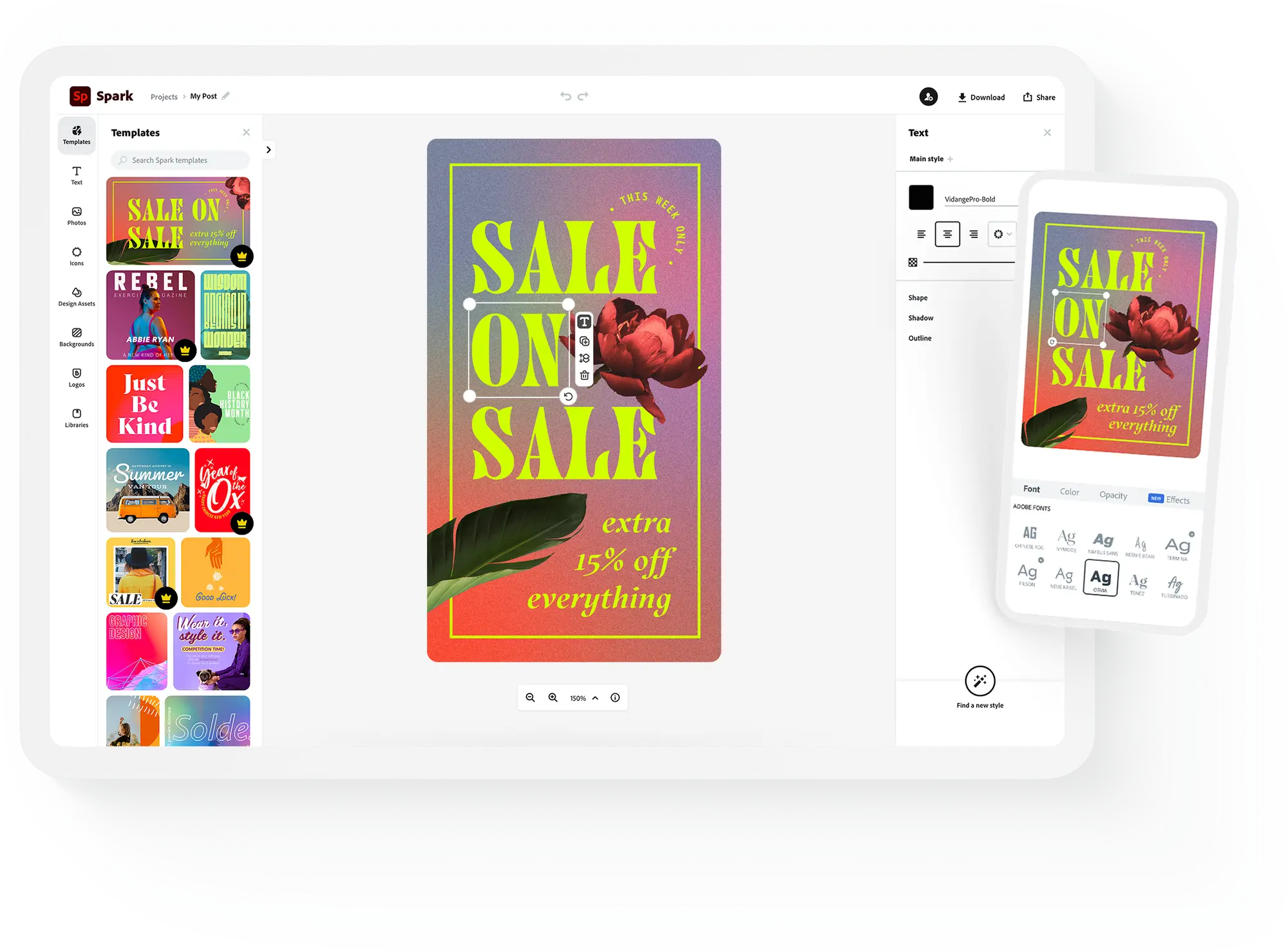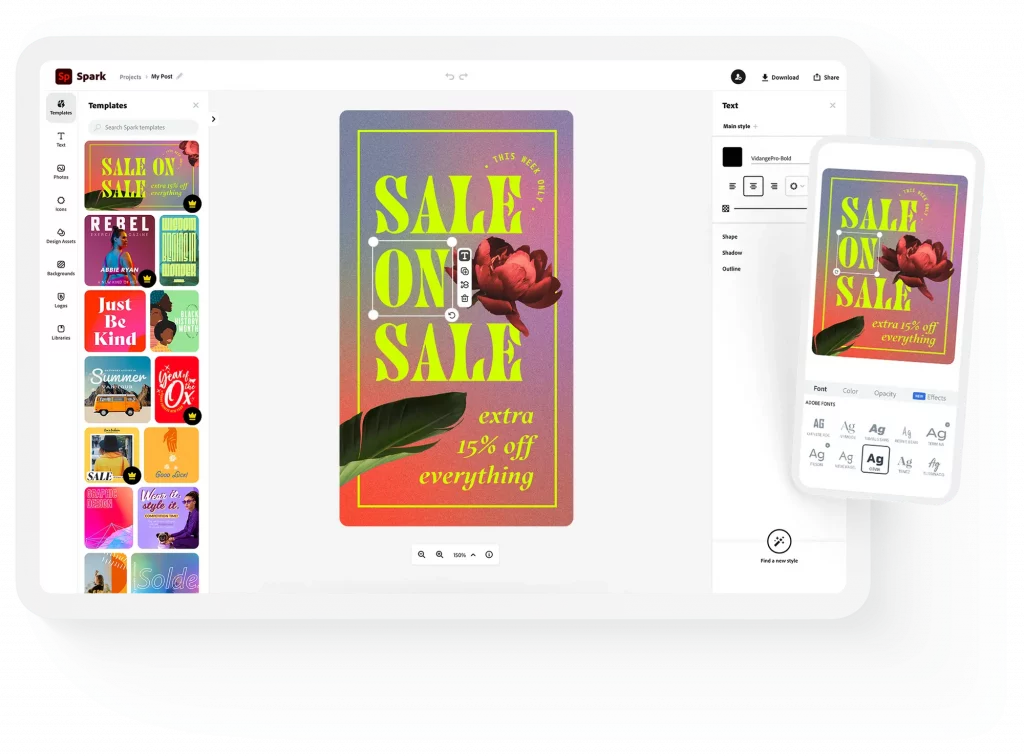 Adobe is popular because it's one of the oldest applications and has the best quality templates. As most of the designs are paid, you can still design a quality logo by remixing the available free template. You can download Adobe Spark Post and log in with Facebook, Google, or can Sign up for free!
Adobe never allows its users to start designing logos from a blank canvas; it will always give you hints. Over here, you can find a graphic according to mood, color, or aesthetic. For personalizing your logo, you can change the copy, fonts, or the image itself.
To add an extra flair to your logo, you can try adding a free animated sticker from Giphy or a short graphic video. Spark's auto-magical resize feature will help you resize the design according to the platform you want to post on. Now, you are all set to share or save your custom logo on your device or the app.
Some Unique Features Of Adobe Spark
Adobe spark app allows users to add animated text, photos, icons, or short videos for free. There are hundreds of ready-made templates available, along with a lot of animation effects. Users can adjust the layout according to their preferences and save it in the app itself for future reference!
4. Logo Maker Pro Free – 100K+ Downloads
With the Logo Maker Pro Free app, you can create a unique and conceptual logo within minutes. The app is rated 4.4 out of 5 on the google play store, and it's among the easiest logo-making apps. Moreover, one can use this app in both online and offline modes.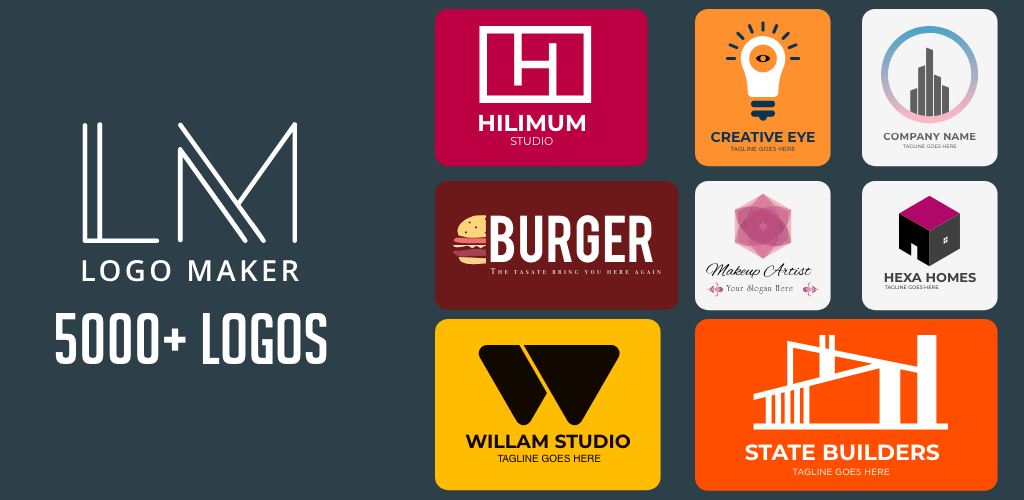 You can download the app, and after installation, you can sign up without paying any subscription fee. Enter your business name, and describe your company at the beginning. Start selecting icons, fonts, and colors you want for your logo from the options available.
The drag and drop editor makes the overall process a lot easier. You can continuously change the text styles, effects, and images without worrying about fees. This free logo creator app helps you be as creative as you wish to be through its 10,000+ logo designs, 100+ fonts, and images.
Some Unique Features Of Logo Maker Pro Free
Users can edit and recolor the logo as many times as possible because all the logos are saved in the app itself. Also, there is no prior experience in designing required to access the tool. Anyone can create a professional logo with the available categories and can save it directly on the device.
5. Logo Maker Plus – Graphic Design & Logo Creator – 10M+ Downloads
Yet another popular app with more than millions of downloads is the Logo Maker Plus App. The tool is rated 4.7 out of 5 on Google Play Store, and it has hundreds of positive reviews. This app is quite similar to the Logo Maker Pro free app, but most of the professional logo designs are paid ones over here.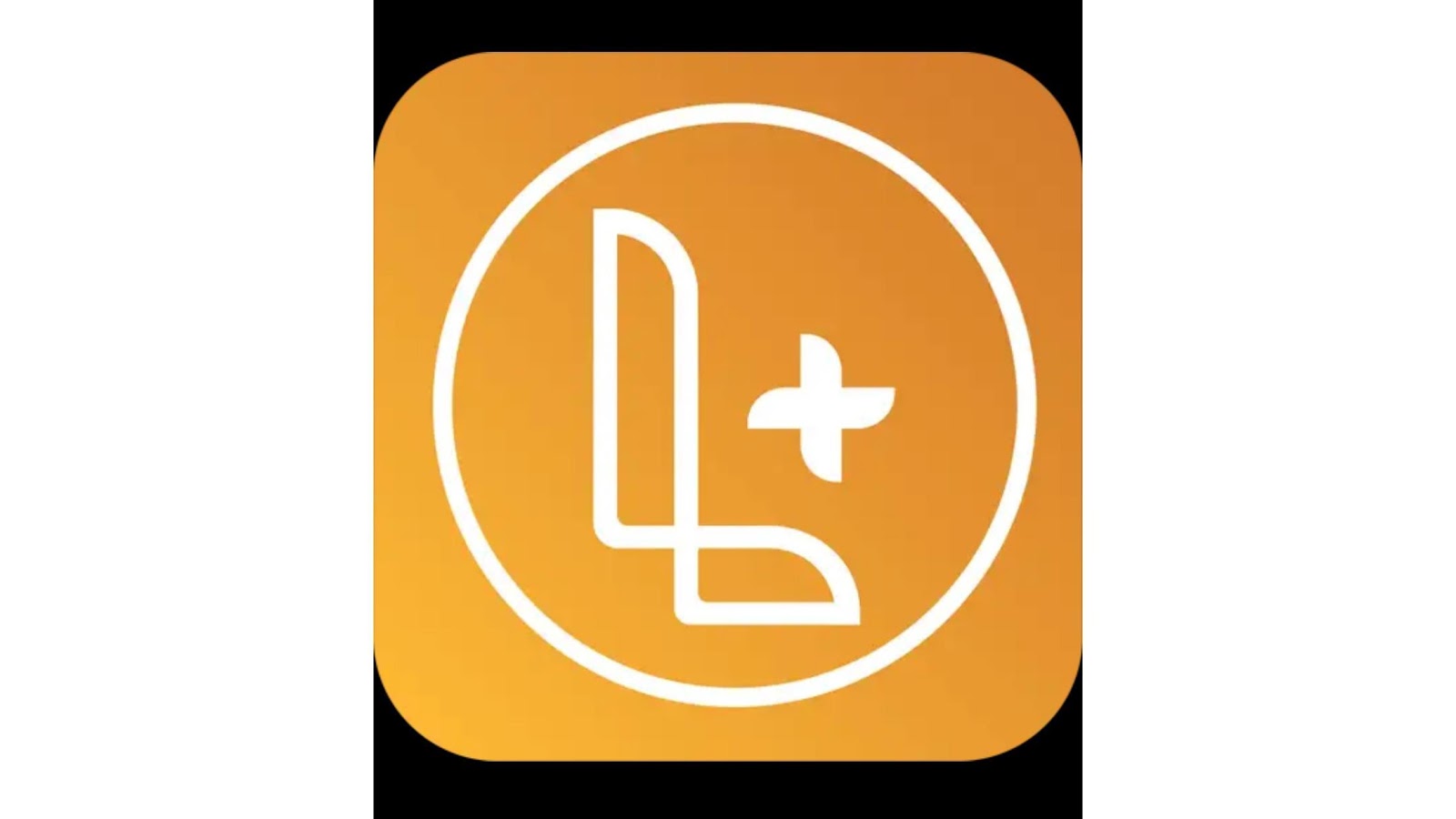 With Logo Maker Plus, there is no limit to creativity, as there are hundreds of icons available for different categories. After downloading the app, you can start designing a logo by signing up for free. Users can tweak any image or font and can use custom filters if needed.
The app also allows users to give the logo a three-dimensional look by creating original color gradients. Hence, building original logos tailored exactly to one's needs gets a lot easier with this app. Moreover, logo maker plus is not simply a logo creator app; one can design Facebook posts, Twitter posts, and Pinterest graphics with the tool.
Some Features Of Logo Maker Plus
Logo Maker Plus app has recently added a feature called "Fonts+," wherein users get access to more than 700 font families. The tool is the only three-dimensional logo maker app in the market. Users can also import images from the gallery to add to the design. The logo design can further be saved as a draft if anyone wishes to modify it later in the future.
6. Logo Maker – Free Graphic Design, Creator & Designer – 10M+ Downloads
With millions of downloads over the years, the Logo Maker app is our last choice for the market's best logo builder apps. The tool is rated 4.4 on Google Play Store and is very handy to use. One can generate quality logos within minutes for free and grab ideas from their content library.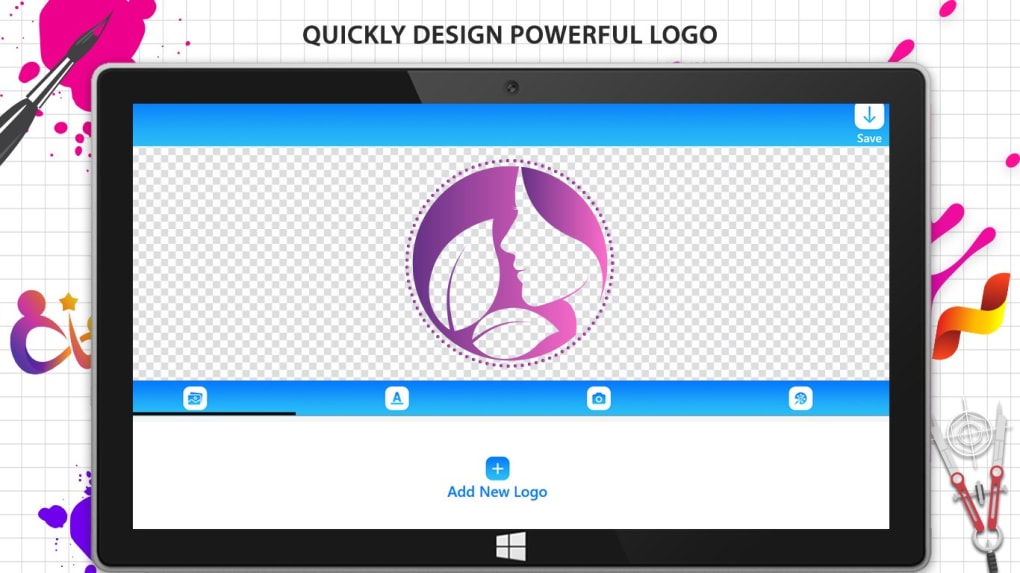 Not everyone is aware of their needs while designing a logo, and this app gives every user thousands of free ideas according to their business. After downloading the app, you can select your business category and can play around with filters. There are dozens of design elements available to choose from, like images, font size, colors, overlays, and background.
The app also has premium features that help users to try their creativity beyond imagination. However, the free service also has some super cool logo ideas. After completing the design, users are free to choose PNG & JPG formats.
Some Features Of Logo Maker App
All the text and logos are resizable, and one can add their own from the gallery if required. The designed logos are further saved into the gallery or are available in the drafts section for future use. The app also has its own Gaming Logo Maker in which they provide gaming logos, esports logos for PUBG, etc., for free.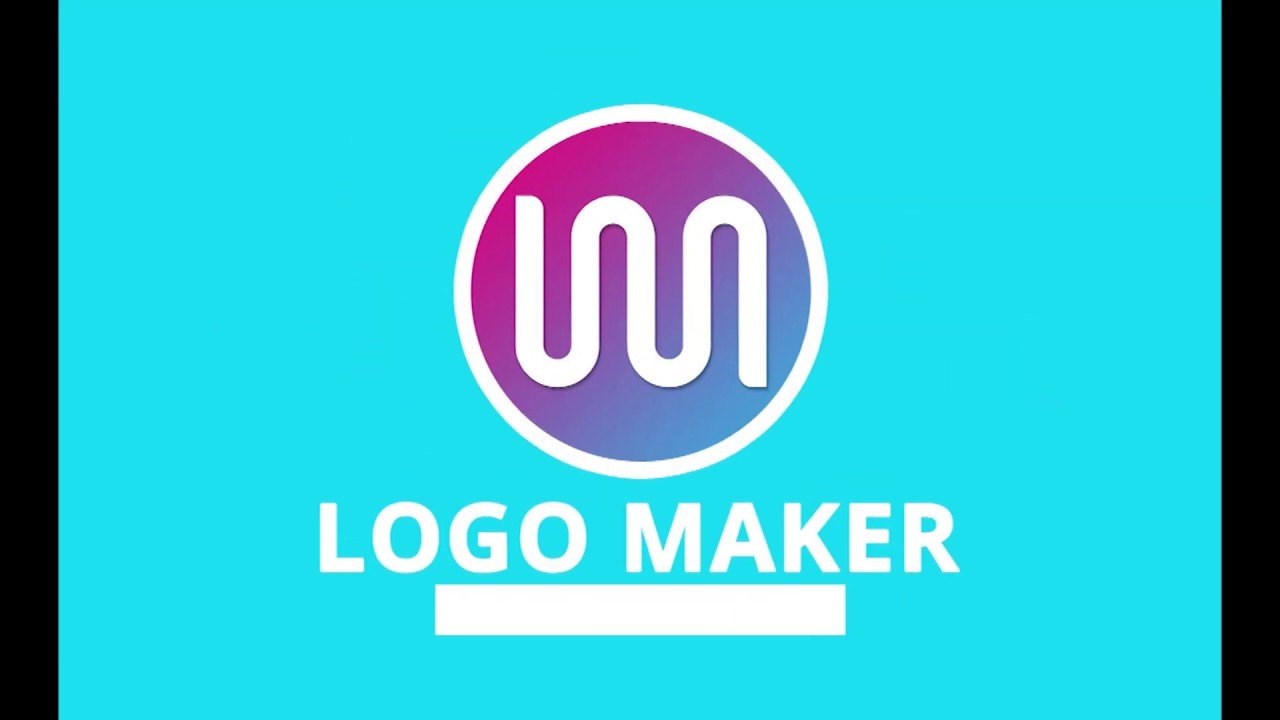 Conclusion
All these wide ranges of logo-making tools are available at your fingertips. You can experiment with a plethora of logo designs without worrying about the budget. And remember, with these apps, you will not just build a logo but will establish a unique and dream brand for yourself!
Spanish version: Aprende cómo crear un logotipo único y gratuito con estas increíbles aplicaciones
Last updated on May 23rd, 2023 at 08:08 pm