They say that you can now get everything through mobile apps – yes, even meal kits, during these trying times. As the global pandemic limits our movements to do our usual daily routine, everyone is being forced to live their lives in their homes' comfort and safety.
Non-essential errands are not encouraged, and there have also been strict safety protocols implemented in activities such as grocery shopping, restaurant dining, among others. Thus, making people rely on delivery services for their errands nowadays.
To skip that risky grocery shopping but still have that restaurant dining experience, the Blue Apron app is here to provide a meal kit delivery service. If you want ready-to-cook recipes and to avoid the hassle of waiting for long queues in supermarkets or time-consuming preparation of ingredients, this app is for you.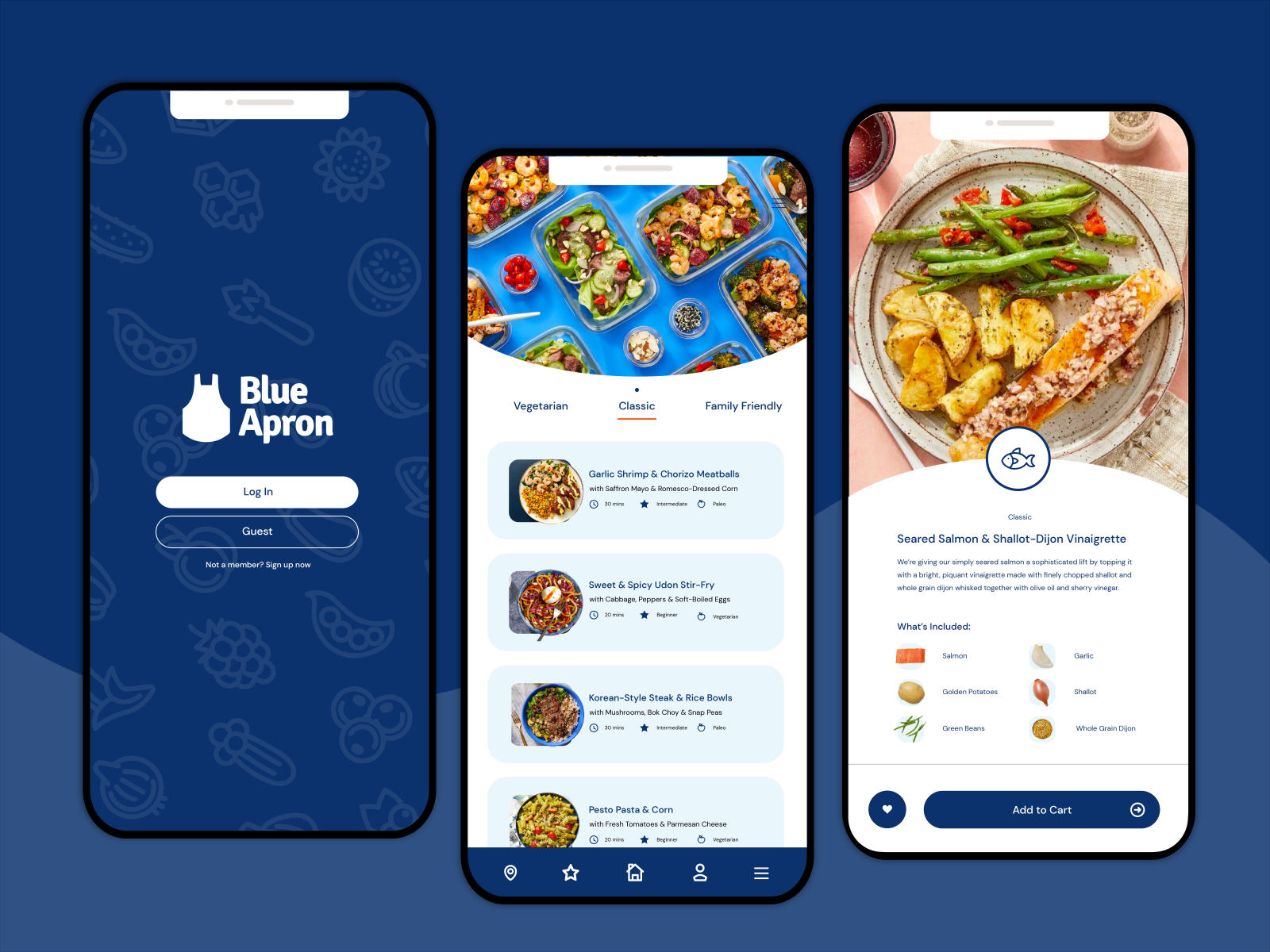 Be a Chef in Your Own Home
With just a few taps on your mobile phone, you can be a chef in your home; the Blue Apron application helps you work wonders. It provides all the necessary materials to prepare meals for yourself or your family alike – from ingredients, steps on how to cook, to a few tips and recommendations.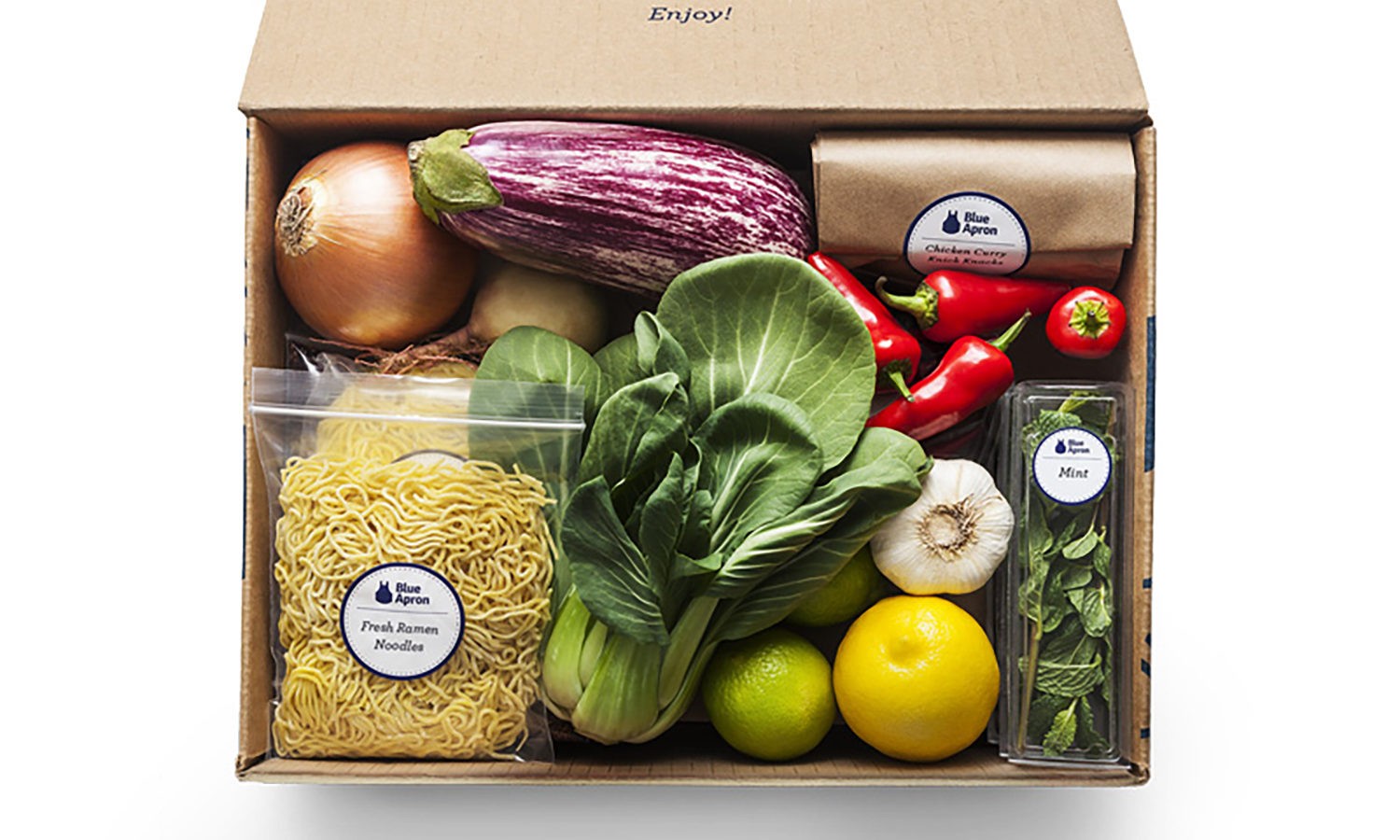 Blue Apron catalogs chef-designed recipes that are easy to follow for newbies. You just need your kitchen materials, and you can follow the steps religiously to achieve a restaurant-dining experience.
This service is a great help for all budding cooks who wish to practice their skills in their own kitchen. Experience in cooking does not matter in preparing plenty of tasty meals with the aid of the application.
Advantages of the Blue Apron App
People can save time in preparing ingredients, as the meal kits delivered are already good-to-go for cooking. All the vegetables are cut, meats are seasoned or marinated (if needed), and the spices are all mixed.
Blue Apron assures its customers that all the needed ingredients will be delivered at their door with efficiency. The packaging is also secured for all the ingredients to maintain the freshness and quality, as Blue Apron uses frozen gel packs.
In fact, you can dump the contents of Blue Apron's freezer pack down the drain — meaning there are no extra non-toxic gels that are supposed to be thrown out. The team also accepts requests for the packaging, like labeling the items for those who are not familiar or adding extra spices.
Take Control of Your Kitchen
Even though every ingredient is already set, as the master of your kitchen, you can still get the right amount of seasoning or spices. This personalizes the dining experience because you will adjust depending on the taste buds of the people you are preparing the meal for.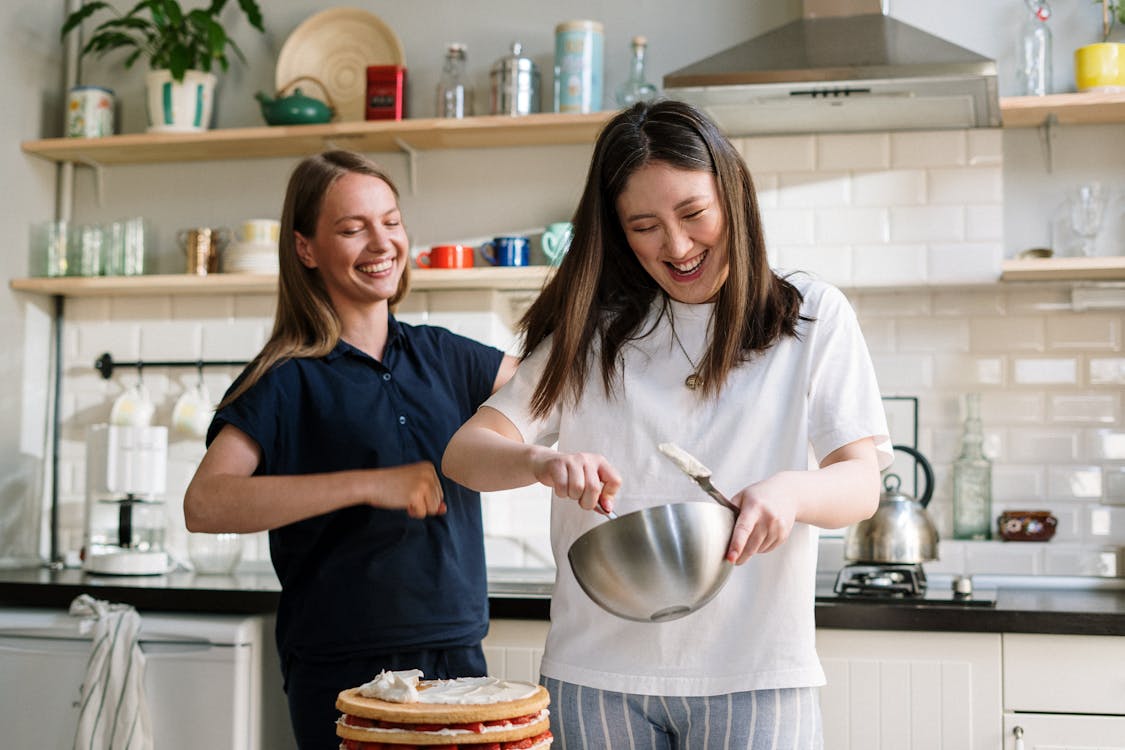 Do not fret if you are not familiar with the how-tos of your chosen meal for the day. May it be complicated or simple, Blue Apron provides big recipe cards and ingredients upon delivery.
Aside from the procedure, the recipe cards contain calorie information of the items, which beginners enjoy especially. If the recipe cards are confusing to you, do not worry because Blue Apron has your back.
Instructional Videos
You can look up the meal you ordered to access an instructional video available on the mobile phone application. This provides a detailed step-by-step process to follow, which may include how to season to taste or add salt to cooking water and others.
You can also access all the available instructional videos for all the recipes for the week.
Bringing Home the Restaurant Menu
Blue Apron provides a wide variety of recipes available weekly. This ensures that the customer will not get tired of repetitive meals. You'll have something to look forward to. Also, this caters to a larger number of customers' wants.
The application updates its menu every week on their website in the "What's on Order" tab. This gives the customers the freedom to choose which meals they want for the week or lets you stick with the defaults that Blue Apron picks for them.
At present, Blue Apron offers 12 new dishes within the week. If you are in the mood for simple dishes like pasta, burgers, or any stir-fried meals, you can easily find them on the menu. If you wish to try restaurant-complicated dishes, you can get that in just a few taps in the application.
However, you have to make sure that it is offered within the week. But whenever there is a rise in demand for a specific meal, you will notice that meal as "Discontinued," which means that they are not accepting orders for that dish anymore.
Customizing and Delivering the Meal Kits
Customizing the meals is one of the known features of this meal kit delivery service. It is customer-friendly by being highly flexible on their wants and preferences.
Wherever you are, the Blue Apron assures you that the ingredient box will get to you. Canceling orders is easy to do within the app. When you are not at home, you can just redirect the delivery address. So, whether you are home or not, the box containing the fresh and high-quality ingredients will come to you.
Caters to Everyone's Meal Needs
The meals featured by Blue Apron cater to the different needs of the customer, ranging from the all-kinds-of-food eater, weight watchers, vegetarians, and others. There are four main packages.
Signature (mix of meat, fish, Beyond Meat™, WW Approved, Diabetes-Friendly recipes, and health-conscious offerings)
Signature for 4 (for families or get-togethers, with a variety of options that change weekly, including meat, fish, Beyond Meat™, and health-conscious offerings).
Vegetarian for 2 (meat-free dishes that celebrate the best of seasonal produce)
Wellness for 2 (balanced, nutritionist-approved recipes designed for your holistic health, including carb-conscious and WW™ Approved options)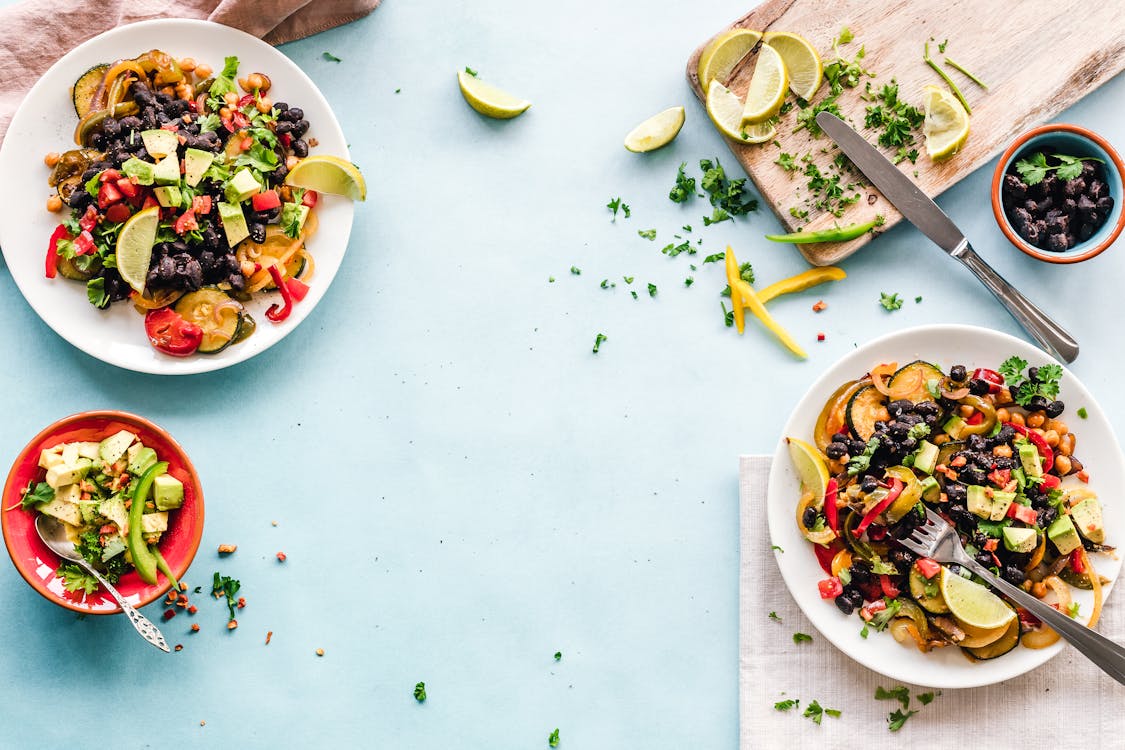 Since there is a demand for vegan, paleo, or keto meals, Blue Apron offers these kinds of dishes. You will also find recipes: protein, vegetable, or starch-based such as seafood, broccoli, rice; or chicken, zucchini, and many more.
Pop-up bowls are available too, which contain lentils, cheese, and sweet potatoes. Actually, you can customize the bowls if you want to, depending on your food palette.
Yes to Health Consciousness
The meal kit delivery kit ensures that completed meals are available every week and has seafood, chicken, vegetables, protein, and others. The application also encourages the customers to be mindful and conscious of the allergens, as they are on a case-to-case basis.
The catalog with the enumerated ingredients can see whether a certain meal contains items that are not good for them. The customers can not order the meal or opt to request to remove the specific item to be removed from the to-be-delivered ingredient box.
Availing the Package Deals
People pay for convenience nowadays. With the fusion of grocery shopping and recipes in meal kit delivery, Blue Apron offers customer-friendly pricing. Think of it like this: you can avoid the long queues and avail of popular items to get the same culinary taste as restaurants.
The starting price starts with $7.49 per meal, including vegetarian opinions and delivery service charges. It may be $9.99 depending on the number of servings you will order. But, more servings per shipment equates to a lower price in total.
Specific Pricing
A signature, Wellness for 2, and Vegetarian for 2 starts with $9.99 each, and Signature for 4 starts with $8.99. The shipping fee becomes free once you avail of the maximum number of servings.
Also, the number of servings lowers the cost of the dish itself for as low as $7.49. Premium meals cost $12.99 as the lowest price. Still, it rises as the dish becomes more complicated and expensive.
The four-serving plan is four recipes per week that serve a total of 16 plates. In an estimate, a total of $119.84 for $7.49 per serving is considered a great price compared to other meal kit services.
Installing the Application
Downloading the application is simple; you just have to search "Blue Apron" on the Google Play Store or the App Store. Click the install button, and then you are almost good to go.
Upon installing, you just need to create an account using an email and fill out the necessary information, such as personal data, your name, a delivery address, etc. Also, you will be offered the plans and pricing available, and eventually, you can checkout.
Reasons to Install
When going grocery shopping and restaurant dining pose so many risks to our health due to the pandemic, people look for alternatives to experience these usual routines in their homes.
The Blue Apron application aims to meet people's needs and demands by delivering meal kits to all possible households. They ask about the dietary plan of their customers to customize the meal plans that they can offer. It includes you, whether you are vegetarian, keto, or have other food preferences.
Conclusion
Blue Apron provides packages of chef-designed ready-to-cook meals so that customers can feel the restaurant's culinary tastes from their own kitchen.
With the assurance of high-quality and fresh ingredients placed in a box, you can be a chef through the cool technology offered in recipe cards and instructional videos provided.
Last updated on December 23rd, 2022 at 07:53 pm