There are certain aspects of your body's processes that you should definitely be in tune with. For the ladies out there, one of these is your cycle. This process can offer you insights into many aspects of your health.
With technology rapidly advancing, keeping track of your cycle is no longer a pen and paper kind of task. There are many cycle tracking apps available out there. Clue is one of these that you might have run across.
But is Clue even worth the time it takes to install it? In this article, we are going to take a look at the app's features as well as how to use all of them.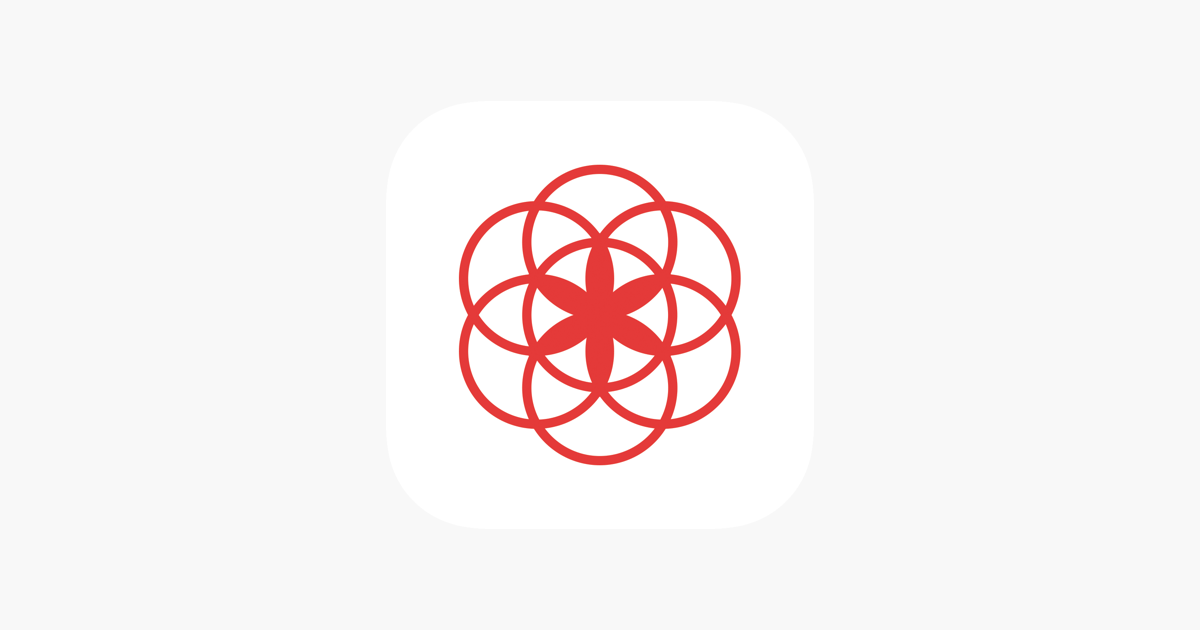 Why Track Your Cycle?
So the first question you probably thought was why to track my period at all. Well, you would be surprised at just what tracking your cycle can help with. The most basic advantage of tracking your cycle is confidence and control. We are all taught that a female's cycle goes on for around 28-day cycles.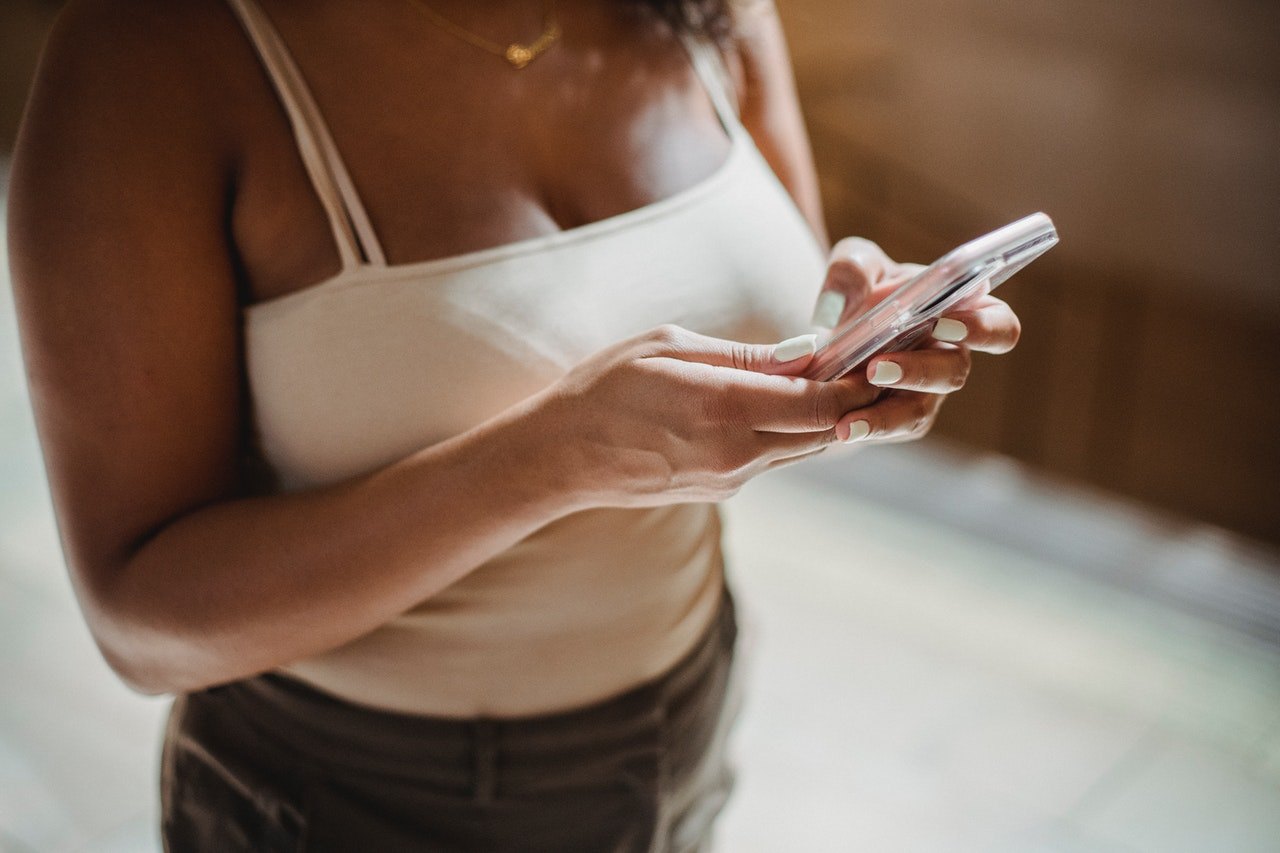 But that is an average, and not everyone's body will function in that designated time table. Tracking will take away the guesswork. Having a tool to track your cycle will also help with knowing when you are fertile. This is great if you are trying to get pregnant by allowing you to know when conception is most possible.
Can It Help Manage Mood & Health Too!?
On top of the ability to feel comfortable about your fertility and when you are going to start, you will be able to keep an eye on your health and manage your moods too. Knowing when you should be cycling as well as your regular flow can allow you to spot any potential changes.
Clue – What Is It?
There are many apps out there that can be used to help you live a happier and healthier life. As we have said, for women, one of the concerns that should be tracked and watched is their cycle. This app will help you do that. It uses data entered by you to track and predict your cycle.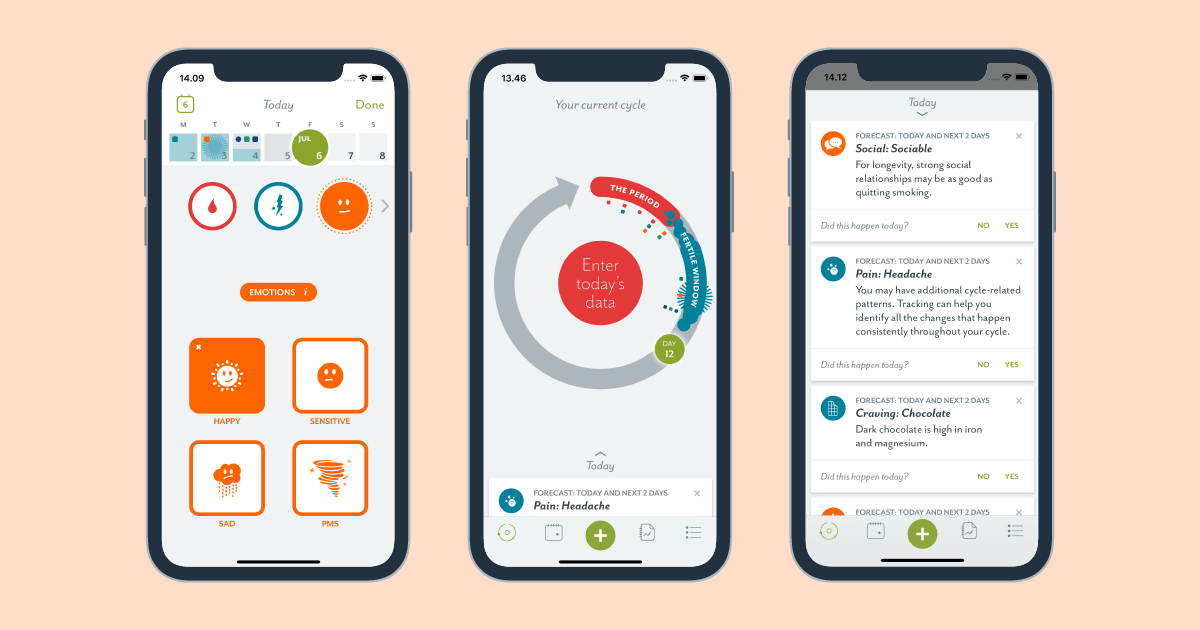 The app also comes with an encyclopedia that can be used to help the woman learn more about her body and the entire process of her cycle. Along with this, the app allows you to connect with your friends.
How Does It Deliver The Data?
Clue curates all your data as it tracks it and places the info in a clear and easy to use calendar based dashboard. You will have access to constant reports, which will help you manage your cycle like a champ. So now that you have an idea of how and why you should use this app, let's look at the features.
Clue Features
The app is created to primarily track your cycle, but there are way more aspects of your health that it can track for you. In fact, there are over 30 different options you can track. These include cramping, hair, and sleep. Understanding all of these features will help you to spot issues that may have arisen.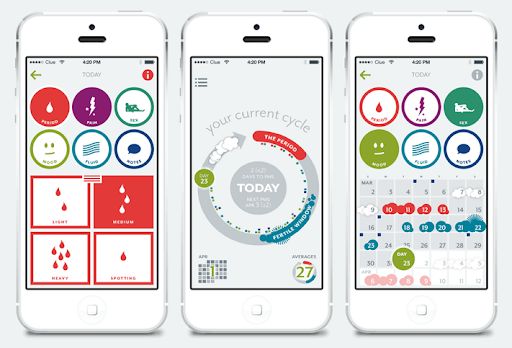 In regards to the cycle tracking option of the app, you have at your fingertips basic cycle tracking, fertility tracking, and consistent reports that you can share as well as an in-depth encyclopedia for better health education.
What's In This Encyclopedia?
You can sift through tabs on many aspects of the reproductive system. Of course, you have entries that have to do with the cycle and fertility. But you also have sections on sex, birth control, LGBTQIA, and gender, along with several others. This makes it a great choice for younger women so that they get extra education and relevant resources.
How The App Works
Once you have downloaded the app and set it up, you will find that Clue is pretty easy to use. You set up a profile and enter the info as your cycle progresses. This data uses the newest scientific knowledge to help predict not only your cycle but your fertility and PMS symptoms.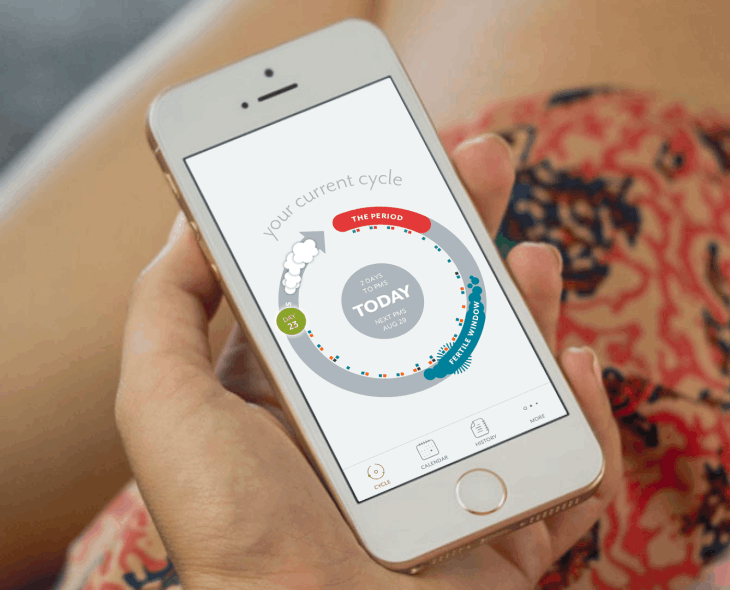 This data is correlated and curated into a dashboard that you can scroll through. After a few months, you will have a trustworthy idea of how your body works. Once you have this info tracked, you will be able to see if there are any variations and address them accordingly.
Is The Data Really Trustworthy?
This is a good question. After all, you are talking about an aspect of your health. The data is curated and analyzed using the latest scientific processes. It has also been given several awards from institutions like Healthline and Obstetrics & Gynecology Journal. For us, these two stamps of approval mean the information is pretty trustworthy.
Does It Cost Anything?
The app has two levels when it comes to the cost. The first is basic, and this option is free. It does not have as many features and is pretty simple. If you need more features and access to some of the more in-depth options, you will want to look at the paid upgrade.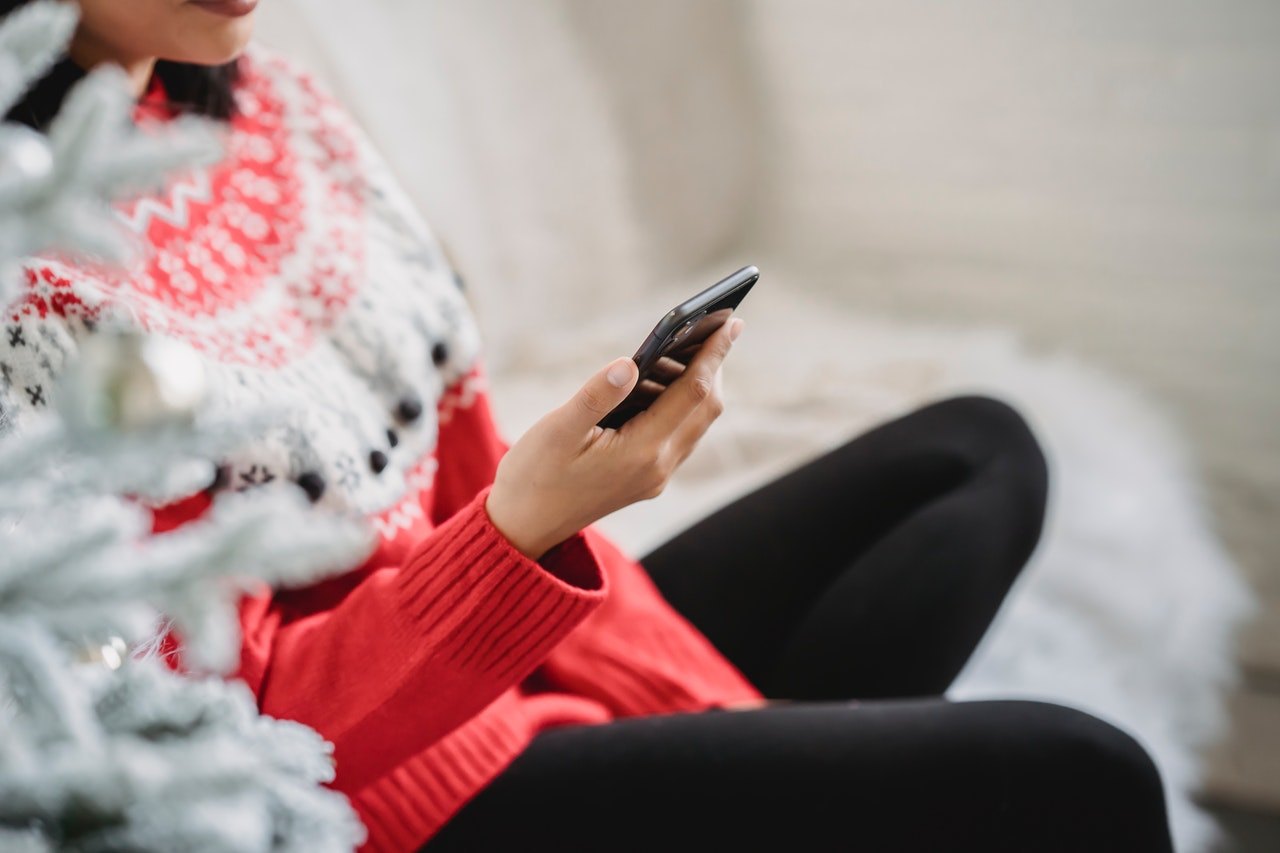 The full version of the app comes with a monthly payment plan. For the ability to track your cycle in more detail, you will be charged $1.99 per month. This equates out to $23.88 per year. When you think about it, that is a pretty reasonable bill for the ability to monitor as much as the upgraded platform brings you.
Should You Pay For It?
This question is really about what you are looking for. If all you need is a basic cycle tracker, then the free version is a great option. If, on the other hand, you are looking to get pregnant or have issues that could be attributed to your cycle, the paid version could be a better choice for you.
How To Download
If you are ready to try this app out, you should head over to the store that corresponds with your phone's operating system. If you have an Android, you can find the app on Google Play Store, and for the iOS from the Apple App Store. Once you have found the app on your store, you can click install.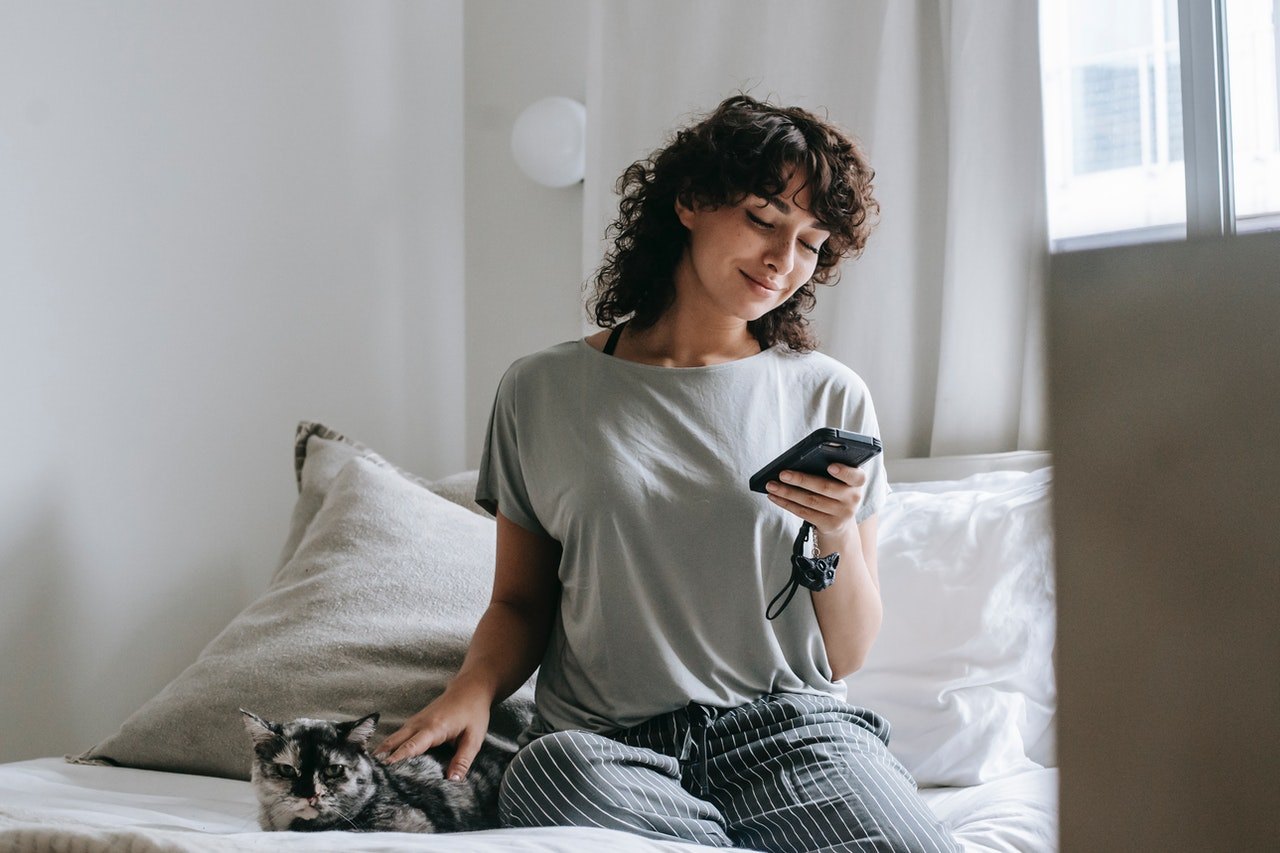 The app will take a little time to download. After it has finished, you will want to open the app. This is where you can choose to sign in with another app or create your own profile using an email address. Then all you will have to do is start entering data.
What App Can You Log in From?
When you are signing in, you will also have the option of using a sign in through a few other platforms. You will have the option to choose to sign in through Facebook and even Google. Once you decide how you will log in, then you will be able to create a password.
Pros of The App
So there are a lot of things about his cycle tracking app that are good. Of course, the first and foremost is that you can customize the symptoms you are tracking. This will allow you to monitor your cycle the way you want to.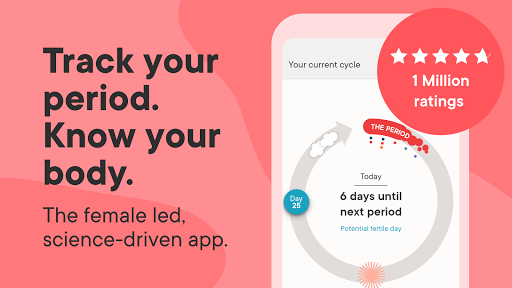 Also, the fertility tracking system uses several factors to ensure you are getting all the info you need. This feature monitors basal temp and changes to any discharge, which will help you pinpoint your highly fertile days.
Other Pros
Those two may be the biggest pros about this app, but it also offers you these advantages.
You can connect the app to your partner's phone
The app is capable of being connected to some fitness wearables
Includes a ton of health information
Can be set up for your lock screen
Cons of The App
Like with anything, there are some things that we think you should understand before downloading this app. The biggest of these is that the free version will not give you all the features that we discussed above. For this, you will have to invest in the paid version.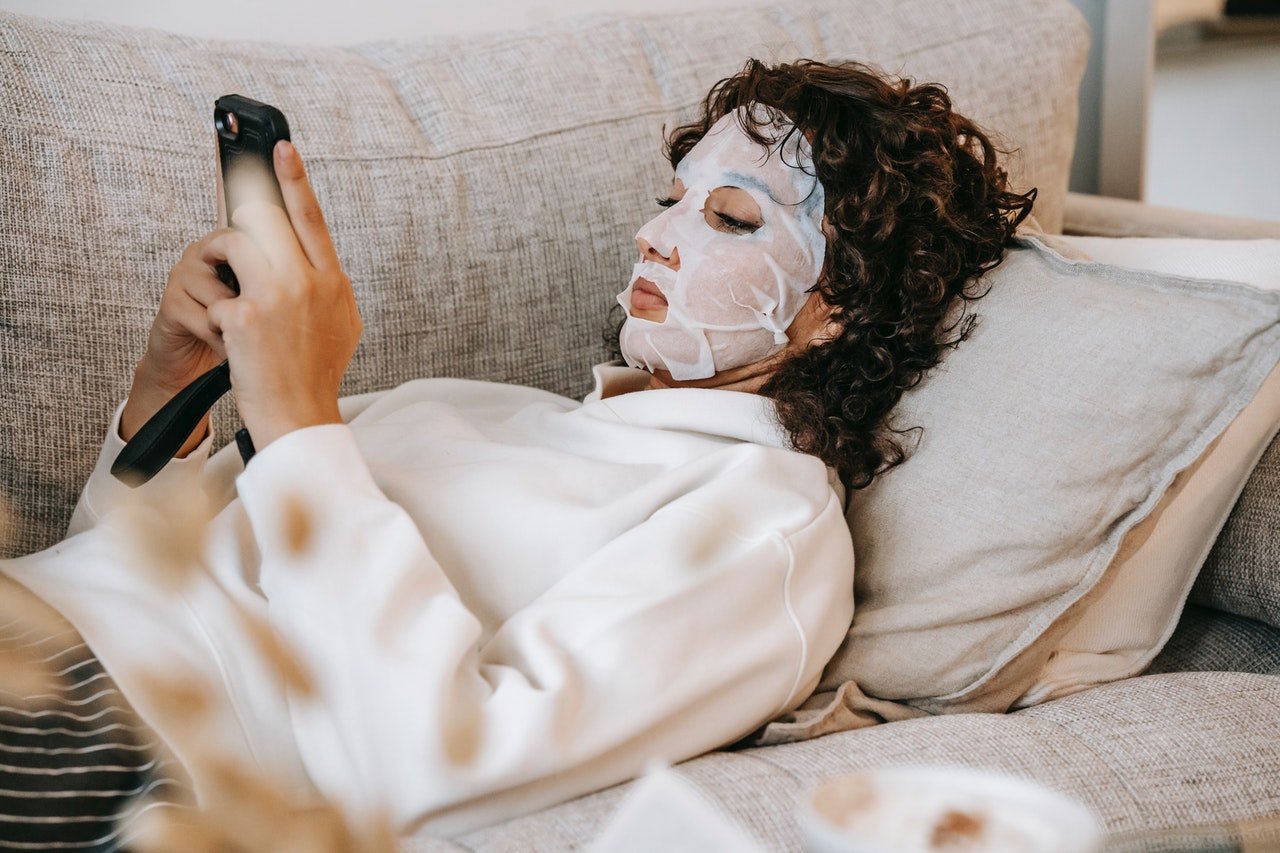 One of these features that you get with this version and not the basic version is the notification that your cycle has fallen out of normal range. This can help you identify if something has changed in your body, making it a pretty crucial feature.
Other Cons
So along with these two significant disadvantages, there are a few other issues that we think you should be aware of.
The app does not come with the ability to program alerts to remind your to take pills
Some of the information is very generic and not very detailed.
A Word On Security
Like with all apps that have access to your data, you have to consider the security of that information.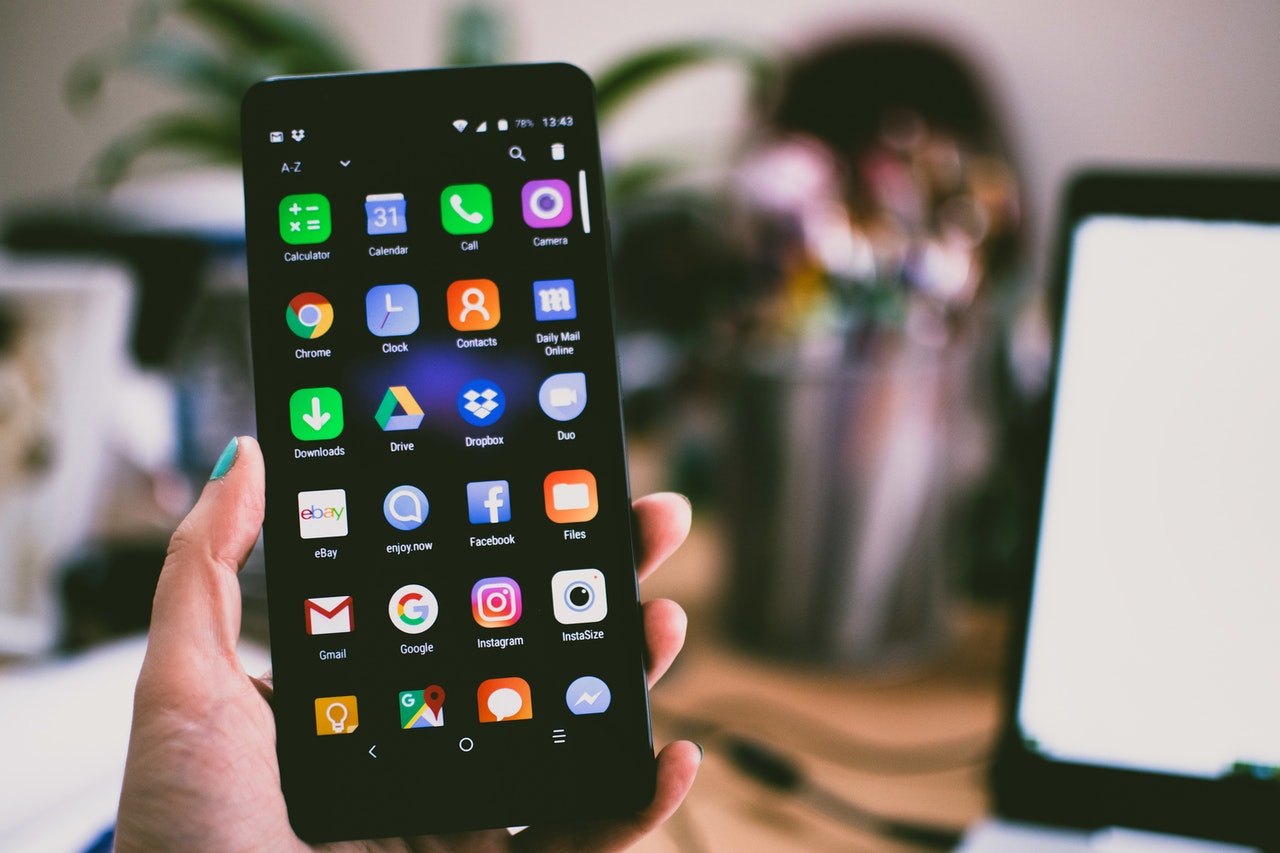 The app has an in-depth privacy policy and a detailed terms of service that you can read on the app. We suggest you take a look at these if you are concerned.
Policies
These policies discuss how they will collect and use the data. It also goes into what data will be captured automatically.
Summary
Clue is a cycle tracker that is easy to use and customizable to your needs. If you are looking for this type of app, then we think it is worth checking out.
Last updated on December 26th, 2022 at 06:15 pm