Not everyone has a predictable cycle, but it would be nice to know a day or two in advance when doom will strike. This is what you get with these apps, giving you ample warning that it is time for your mood to change any moment now.
We take a look at these apps' features and how they will warn you when the day of your cycle is near. Check out these apps to see how they will be able to make your life easier and whether they do what they say they will.
We'll also take a look at how the two apps compare with their features and benefits. Read on to learn more!
About the Clue App
This is an app that you can use to keep track of your cycle and warn you when the start of the cycle is near.
It is a great app to use for those women whose cycles can be predicted whose cycles cannot be predicted.
There is a long list of great features included with this app that will keep track of your cycle.
With the app, you will not be surprised by your cycle appearing, especially if you're the type that keeps forgetting about it.
Benefits
There are a lot of benefits included that will help you take control and start to manage your cycle without any hassles or a lot of effort.
It also does more than just tracking your cycle, like providing you with a weekly pregnancy tracker and many more.
Features of the Cycle App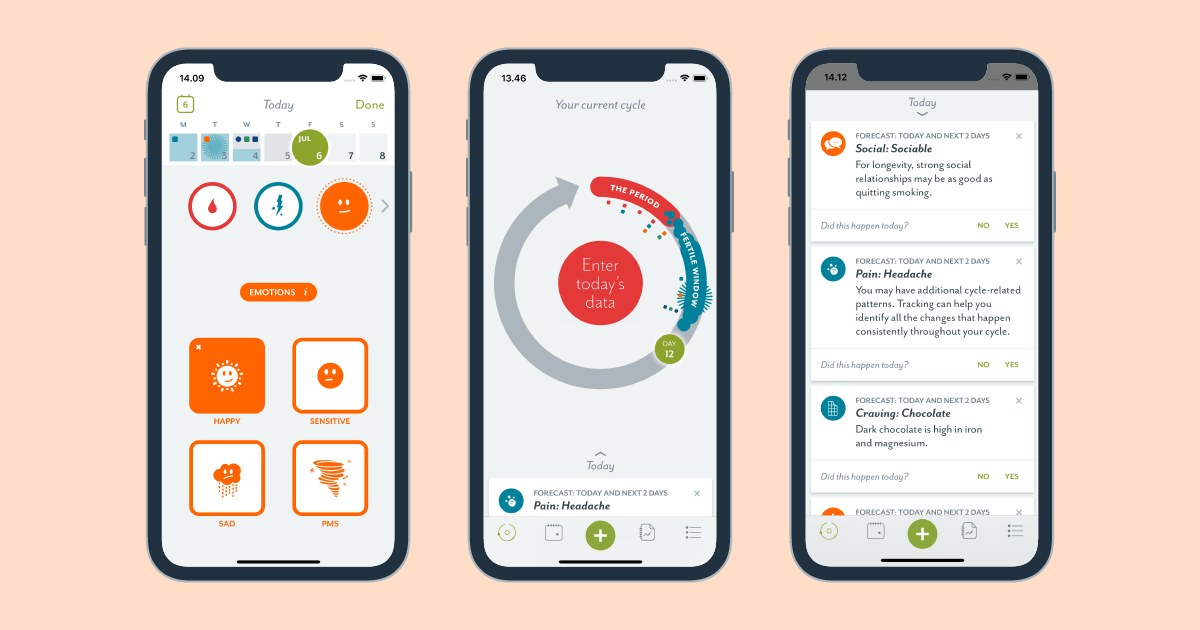 There are many features included with the Clue app that will make it an easy solution for those who need a reminder.
The main feature of this app is that you can set it up to three months in advance to keep track of your cycle.
It will help to track your period days, menstrual products, flow, as well as birth control methods
Keeps a log of your cravings and moods as well as energy levels
It will also track your fertility and ovulation
This app can be integrated with the HealthKit
You also have a cycle analysis of the length of your period a swell as observing irregular cycles
In-app encyclopedia about menstrual health as well as other education content
The calendar can be easily set up with reminders of your cycles
Log your pregnancy and track your baby's growth on a weekly schedule
How to Download the Clue App
It is easy to download the app and install it on your mobile device on a variety of different platforms for quick and easy access.
This app can also be used on all popular platforms that come with mobile devices with easy access to all the features for your benefit.
Those people who are making use of Android devices can easily go to the Google Play Store and get it for all their devices.
You only need to select the install option on the site and get it completely installed and set up on your device in a few minutes.
For iOS Devices
iOS device users can get this app from the App Store, where they can download it to their devices free of charge as well.
From there on, you can then follow the easy on-screen instructions for a complete installation.
Cost of the Clue App
The Clue period tracker app provided by BioWink can be downloaded and installed on any device without you paying for it at all.
Because it is free of charge, there will be ads in the app that may cause your devices and the app to slow down a bit.
There are a few subscription options available for your convenience that will remove the ads and provide you with a whole range of added benefits.
Paid Subscriptions
These paid versions of the app can range from only $0.99 per month up to $55.99.
The cheapest option is only a month-to-month subscription that will cost you less than a dollar per month, but you have great features included.
This version which is called Clue Plus, will unlock a wide range of advanced features that will provide you with great options to expand your knowledge.
How to Use the Clue App
This app comes with an easy-to-use calendar where you can set up your cycles and add alarms to warn you about the next cycle.
The home screen provides you with a cycle tracker that can be set for as many days as you wish to keep track of it.
You can simply change the number of days on the touch screen by using your finger on the slide meter to select the number of days.
Personal Information
To change information on the app used in the slide meter, simply click on the settings icon.
This will give you access to the information which can be easily edited to adapt to your cycle.
The more you use the app for cycle tracking, the more accurate it will get to keep track of your cycle.
About the Eve App
The Eve period tracker app is more than just a cycle tracking app; it will also help track and keep a record of many other things.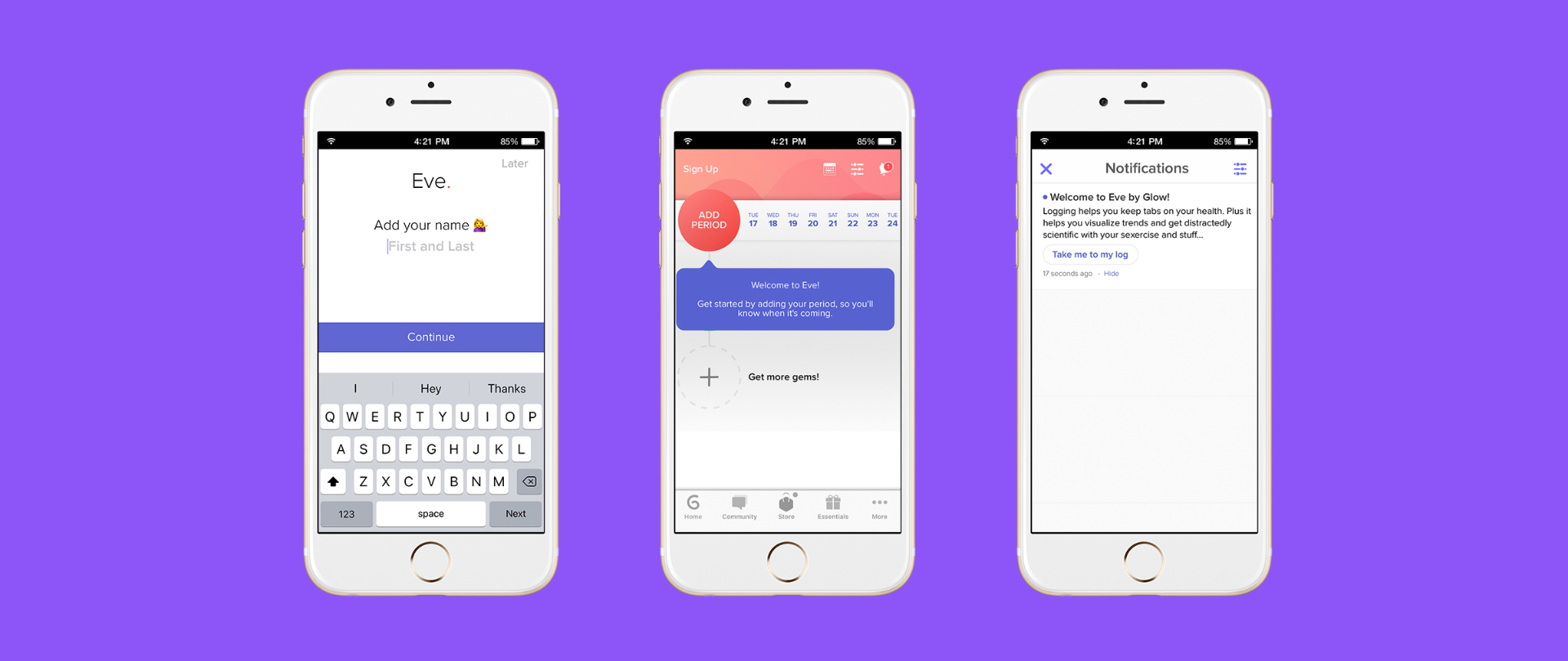 It also keeps track of your habits as well as your sleep patterns and how up-to-date you are with your fitness workout.
This app is developed by the Glow Inc. Company to help you with your health and fitness as well as for your peace of mind.
Benefits
The Eve app also has a large community where you can talk about cycles, but also whatever you want to talk about.
It also comes loaded with many features to make your life so much easier and comes with daily sex tips as well.
The website also provides you with blogs of topics from dishes to babies and life itself.
Features of the Eve App
There are many great features included with this app to help you manage your life and remind you of a myriad of things you need.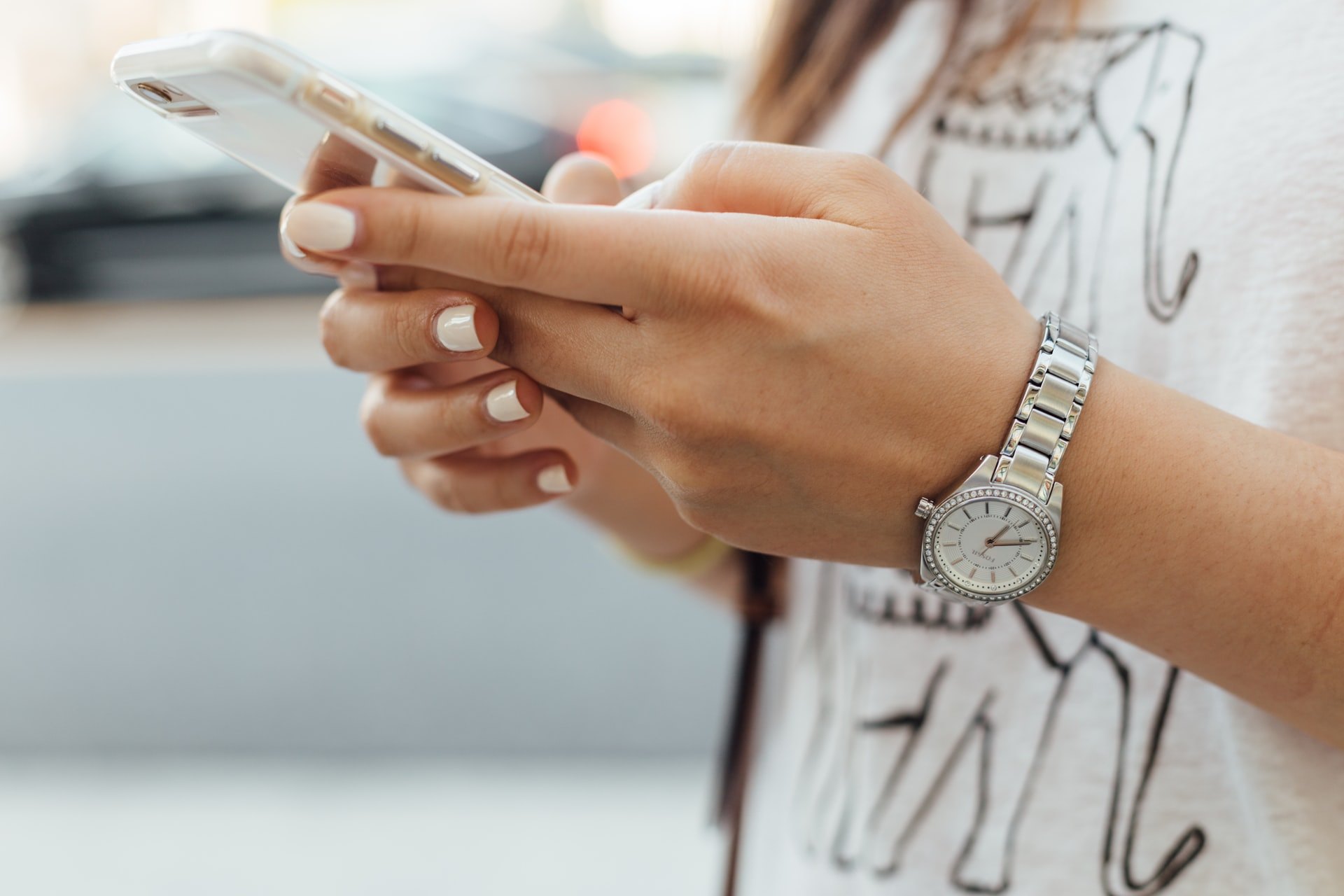 It was initially designed with your cycles in mind to help to keep track of them with reminders of the next cycle.
You can easily predict your fertility as well as ovulation with this app
The staircase included with the app will provide you with the cycle history in a fun way
Will quickly and easily provide you with a history of previous cycles for a better understanding and preparation
The track keeping feature also extends to keeping tags on your moods and PMS symptoms
Easy logging of data any time of the day in a very attractive way
Fascinating health tips and information are provided on a daily basis
How to Download Eve
To get this app installed on your device will take only a few seconds, so you make use of all the great benefits included.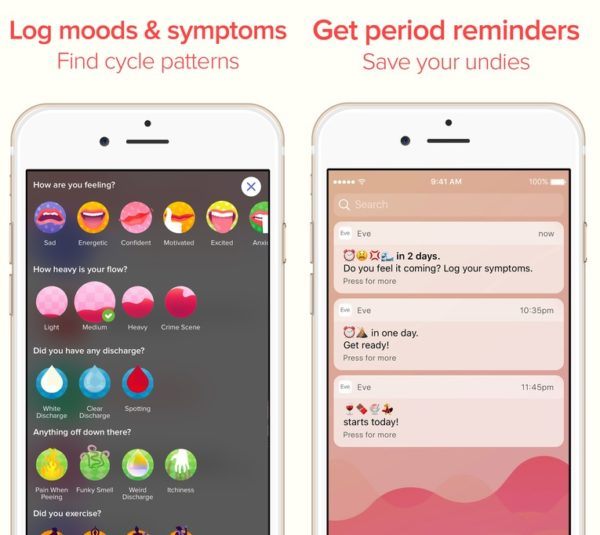 The Eve app can be used on both Android as well as the iOS platform for quick and easy access to all the features.
To get the app installed on your Android device, you simply need to head over to the Google Play Store and get it for your devices.
Simply click on the install option and follow the on-screen instructions to set it up on any device you may be using.
For iOS Devices
For those people using iOS mobile devices, visit the App Store for a quick and easy installation of the app on your device.
It will not take a lot of your time to download and install it on your device to be ready for use.
Cost of the Eve App
The app itself can be downloaded and installed from the different websites on any mobile device free of charge.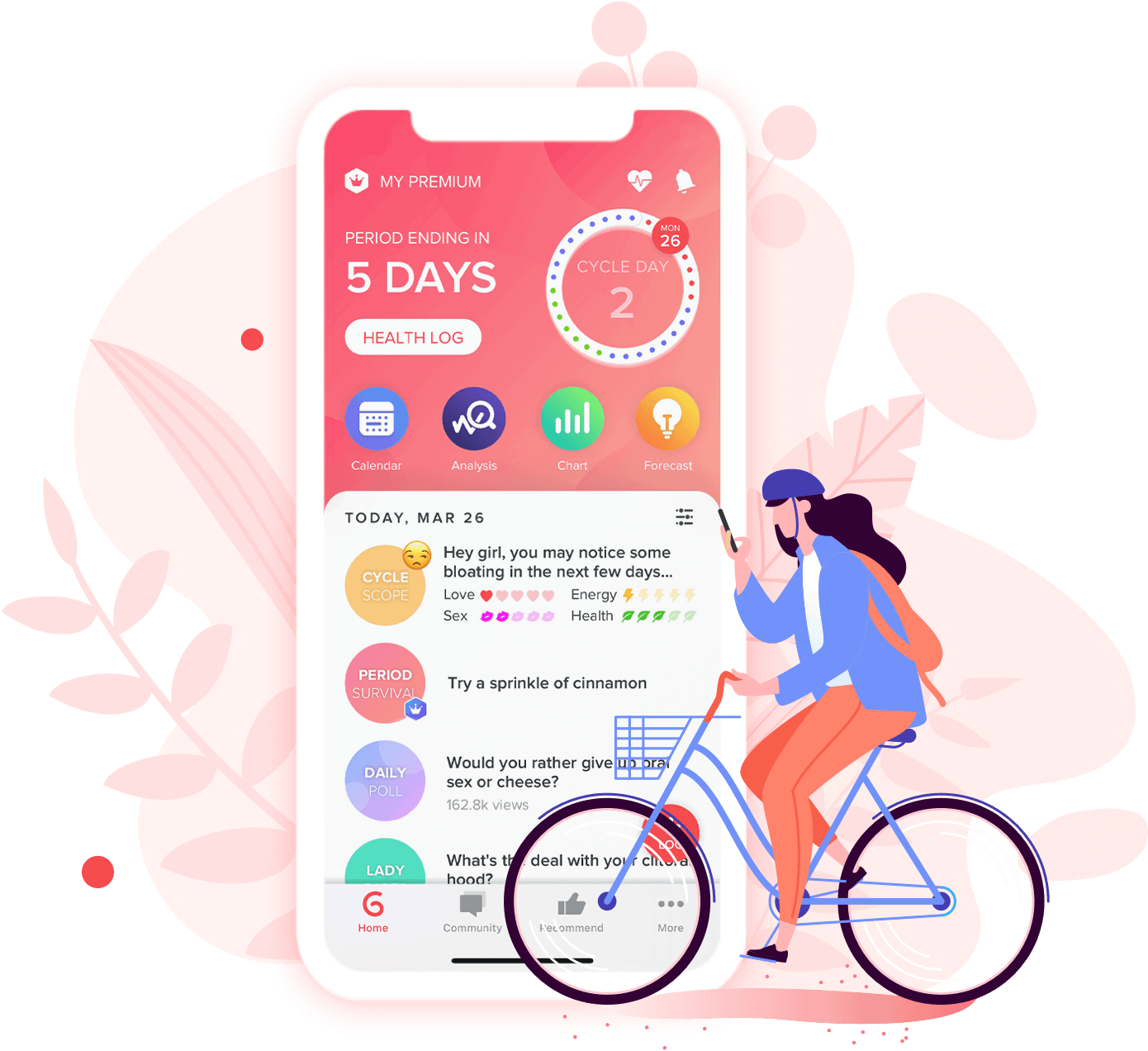 There are a number of in-app options available where you can get a subscription version of the app with many great features included.
The first paid option available is the standard monthly paid version that can be used for a mere $7.99 per month.
Other Options
There is also the yearly subscription option where you get a 7 days free trial and pay only $47.99, which comes to only $3.99 per month.
There is also the 3 monthly subscription option that will cost you only $23.99 for the first 3 months.
Lastly, there is also the lifetime access option where you only pay a once-off $79.99 to keep you tracked for your life.
How to Use the Eve App
After installing the app on your device, it will ask several personal questions that you need to answer.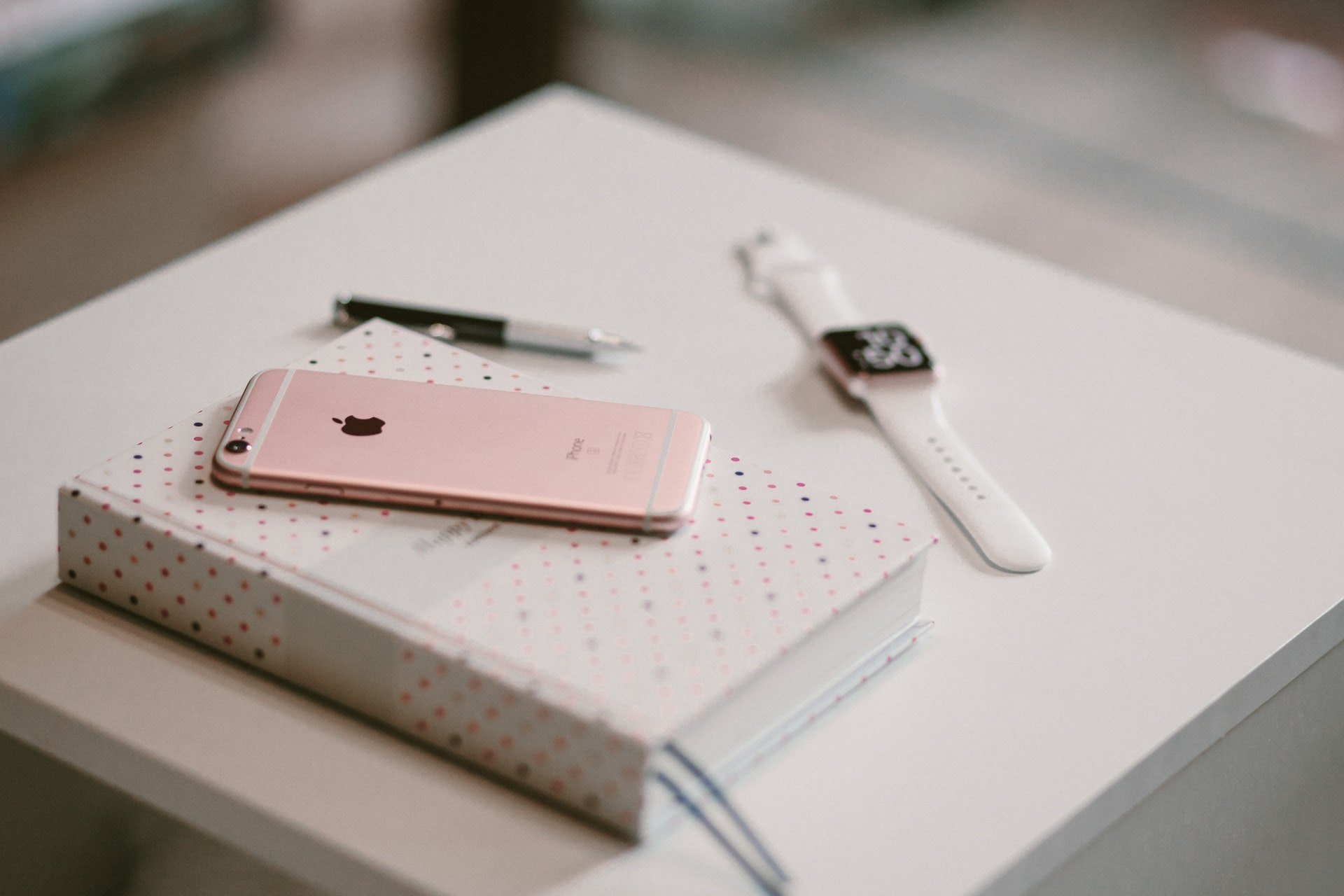 This will help keep track of your personal things such as cycles, days of the period, and some other personal things.
The next thing you will see on the screen is the interface where you can select the number of days to start tracking.
There is also a very easily accessible community where you can have conversations with other people and ask important questions.
Personal Information
To change personal information, you simply need to click on the icon at the bottom, and it will allow you access to your data.
As you can see, it also has an easy-to-navigate interface that is user-friendly and not difficult to use.
Differences
There are not many differences between these two apps where they both have the same type of interface for easy selection.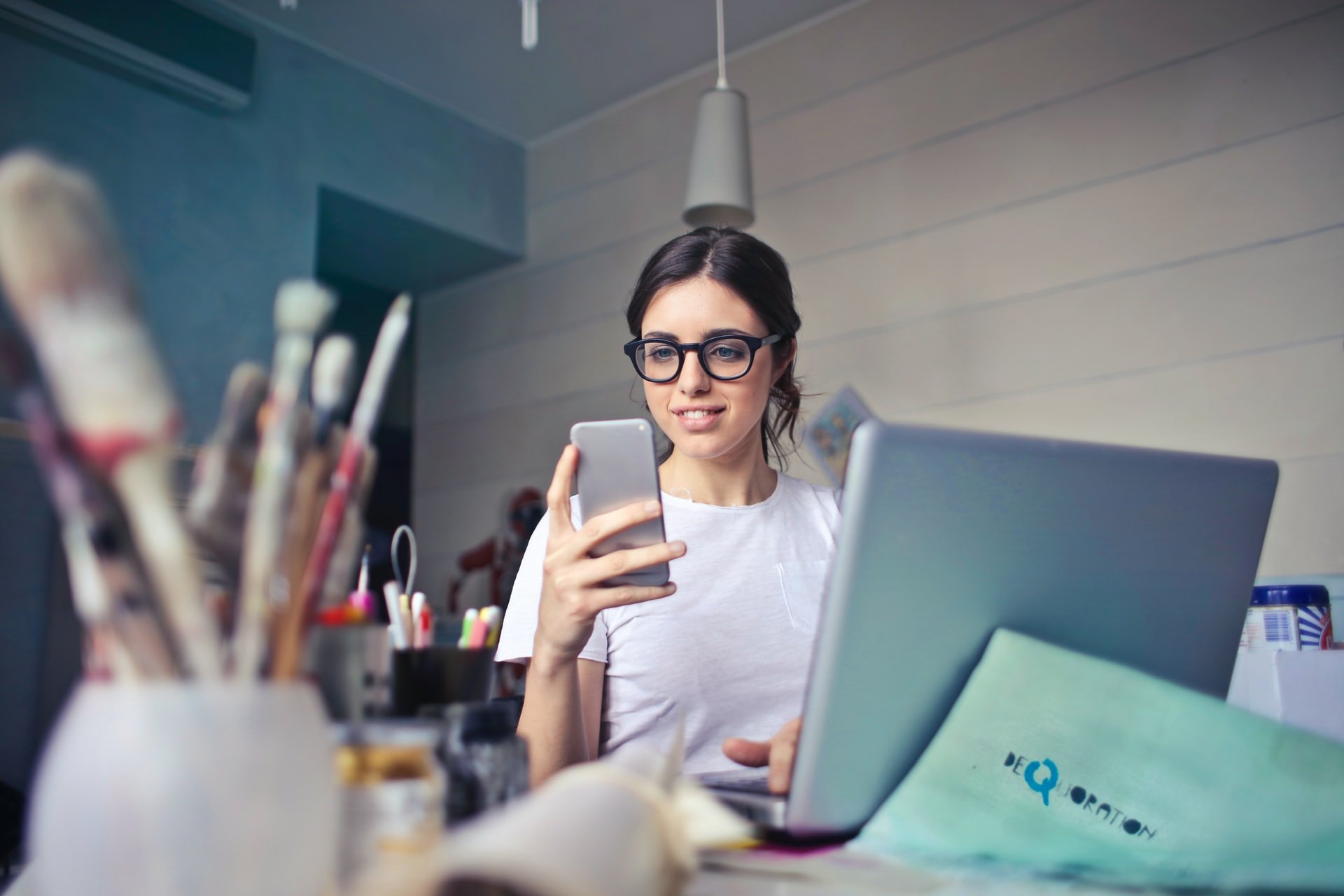 Both of them come with great features and are easy to use, but the Eve app comes with a few more extra features included.
| | | |
| --- | --- | --- |
| | Eve | Clue |
| Cost | Generally great options and the app is free to use | The app is free, and you have a subscription of less than a dollar |
| Ease of use | User-friendly and easy to operate | Easy interface with easy access to the features |
| Number of features | You have a lot of extra features included, such as fitness tracking and sleep patterns | The features are more about the cycles and everything around it |
| Functionality | This app does what it says | Easy to keep track of your cycles |
Summary
Both these apps can be used by women who want to keep track of their cycles and get reminded of when it will start.
If you need a simple app just to track your cycles, Clue is the one. If you want more, the Eve app is for you.
Last updated on December 28th, 2022 at 07:07 pm