Domino's Pizza, Inc. is a pizza company that runs a chain of company-owned and franchised stores in the United States and other countries. It has three divisions that it runs: US Stores, International Franchises, and the Supply Chain.
The pizza company is known for the convenience it brings through its pizza delivery service. Customers can order pizza and other food items through the Domino's Pizza website and mobile app.
Learn how to order your favorite customized pizza via the Domino's Pizza app below. Discover how to download the Domino's Pizza app.
What Is Domino's Pizza?
Why Is Domino's Pizza Delivery Famous?
Where Can You Download the Domino's Pizza App?
How Can You Order Through the Domino's Pizza App?
What Are the Other Features of the Domino's Pizza App?
What Is Domino's Pizza Piece of the Pie Rewards Program?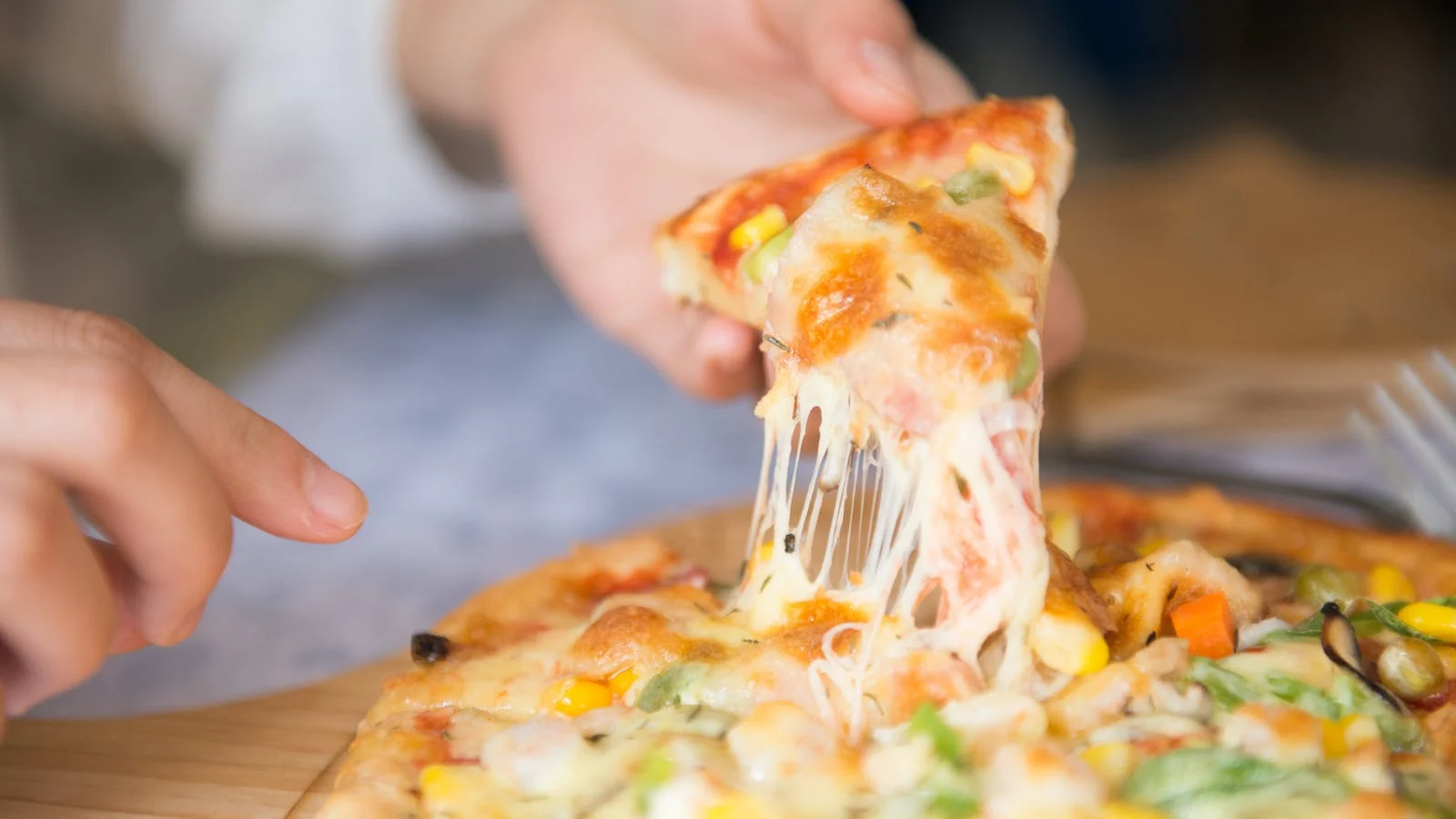 What Is Domino's Pizza?
Domino's is an American pizza restaurant chain that has been around since 1960. CEO Russell Weiner runs it. The company is based in Delaware, and its main office is in Ann Arbor, Michigan, at Domino's Farms Office Park.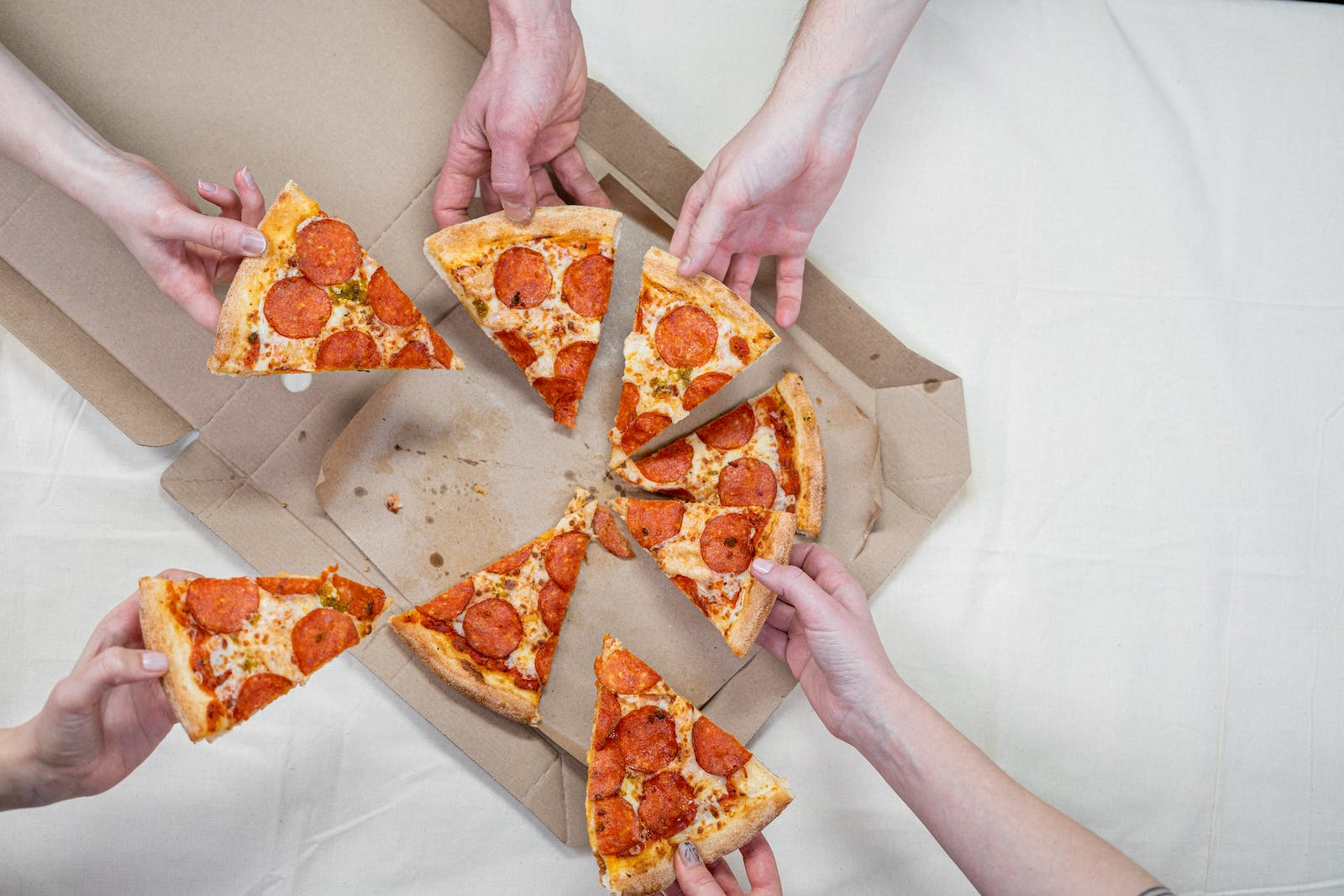 As of 2018, Domino's had about 15,000 stores, with 5,649 in the United States, 1,500 in India, and 1,249 in the United Kingdom. Domino's has restaurants in more than 83 countries and 5,701 cities worldwide.
Tom and James Monaghan bought "DomiNick's" in Ypsilanti, Michigan, in 1960. James Monaghan gave Tom his portion of the store in 1961 for a Volkswagen Beetle. Tom Monaghan started the pizza business to pay for architecture school.
Domino's used to have a very limited menu, but around the middle of the 1990s, the company started adding more products to meet customers' changing tastes.
What Are the Products of Domino's Pizza?
Breadsticks were added in 1992, and Ultimate Deep Dish Pizza and Crunchy Thin Crust Pizza were added the following year. In 1994, Buffalo Wings were added. In 1995, Domino's and other pizza chains started selling these chicken wings as appetizers. They came in mild, hot, and barbecue flavors.
Domino's modified its pizza recipe "from the crust up" in 2010, shortly after the company's 50th anniversary. Their commercial campaign acknowledged taste difficulties with Domino's products. The pizza place released pan pizza in 2012, replacing the Deep Dish pizza introduced 23 years earlier.
Today, Domino's has a wide variety of pizzas with different crusts and sizes, pasta dishes, chicken wings, boneless chicken, oven-baked sandwiches, bread sides, soft drinks, and desserts. It also has a variety of toppings from different countries and cultures.
Why Is Domino's Pizza Delivery Famous?
Domino's customers can place orders online through a website or app. Most adults in the US order pizza online, and the company offers customers fast delivery and special deals.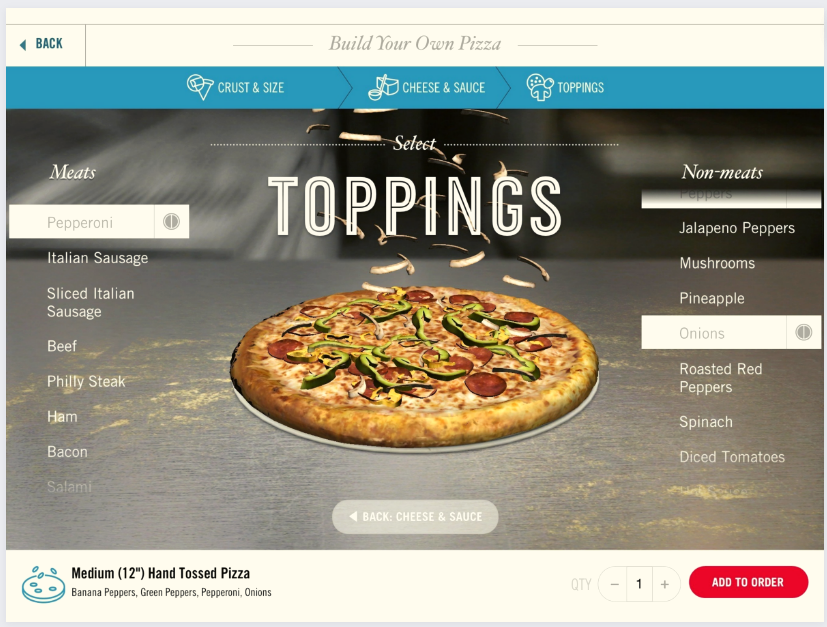 Online delivery is a great way to get hot, delicious food. If you order Domino's pizza online for delivery, you'll be ordering from the pros.
You can choose from many delicious meals with Domino's restaurant delivery. Online delivery can include pizzas, chicken and bread sides, desserts, and even drinks so that you can have a full meal at your door in no time.
Start your meal right with a thin or hand-tossed pizza. Then choose your favorite fresh, high-quality pizza toppings and dive right in. Online, you can order your next meal from Domino's Pizza. Getting food from a restaurant has never been easy and fun.
What Is the Domino's Pizza App?
Domino's Pizza has won over the hearts of millions of people by growing and using new technology in its business. You might be surprised to learn that, on average, Domino's delivers more than 3 million pizzas worldwide daily.
The brand has greatly changed to attract customers, like changing the menu and making pizza recipes better. In a world where everything is digitally connected, the brand has also grown. Now, people can order pizza through a dedicated app and website.
More than half of all sales come from online orders. Because of this, the company uses modern tech tools and has also implemented voice-ordering apps.
Where Can You Download the Domino's Pizza App?
You can use your Android and iOS devices to order Domino's Pizza from anywhere. The Domino's Pizza app is free on the Google Play Store and the Apple App Store.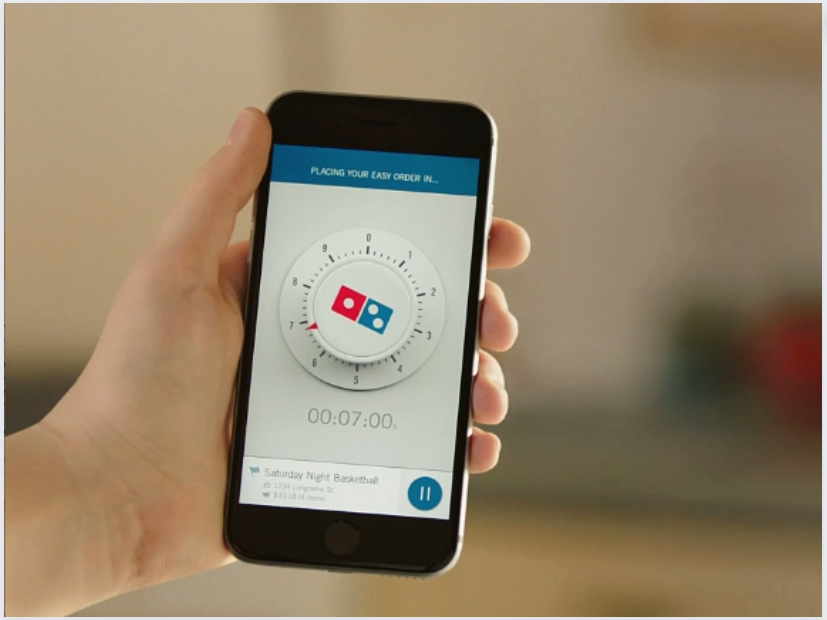 You will be asked to turn on notifications when you open the app. This will inform you about new deals and help you keep track of your order. In your phone's settings, you can always change what you want.
Sign in or make a new Pizza Profile if you already have an account. If you do this, you can use the Piece of the Pie Rewards Program, save your delivery address, and keep your credit card.
How Can You Pay for Your Order on the Domino's Pizza App?
To order delivery or takeout, click the option on the main menu and either enter your address or let the app find your location. If you do this, you'll have the most convenient ways to order.
When you're done, you can pay for your order with a credit card, debit card, gift card, or PayPal. It is also possible to set up your payment through cash for your pizza either when you pick it up or when it is delivered.
How Can You Order Through the Domino's Pizza App?
Once you have created an account on the app, you can now explore its features. Primarily, you can order the food that you like to get from the pizza store. Add chicken, pasta, sandwiches, bread, drinks, and desserts from the rest of our oven-baked menu.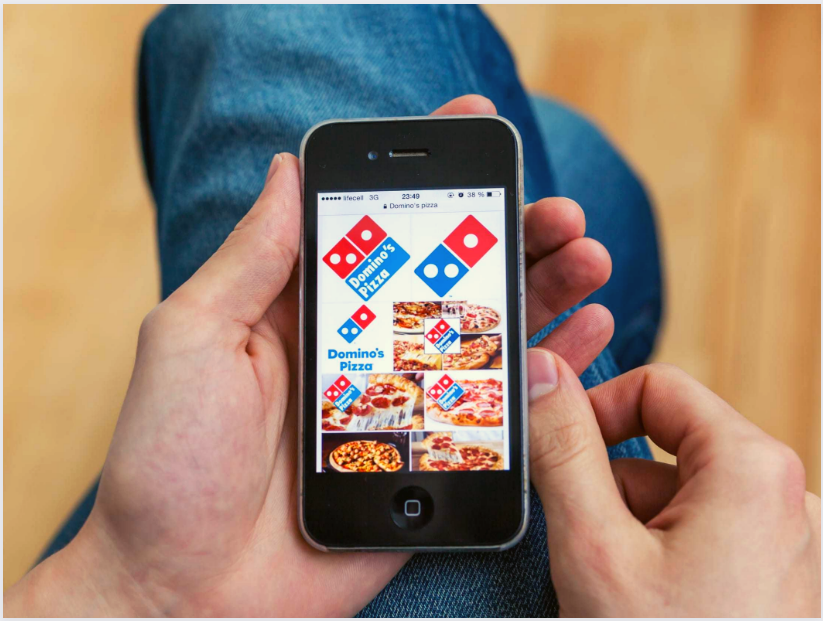 People love how they can customize their pizza orders on the Domino's Pizza app. You can make your pizza however you like, or choose one of their specialty pizzas.
Aside from the pre-ready pizza flavors, you can change the ingredients based on your preference. Enjoy choosing the type of crust you want, add the toppings you love, and request the pizza cut you prefer.
Can You Track Your Order via the Domino's Pizza App?
With Domino's Tracker, you can keep track of your order from when you place it until it's ready to be delivered or picked up.
Domino's delivery experts made Domino's Tracker so that you can always know what's going on with your order, from when it's made to when it leaves the store for delivery.
Once the driver leaves the restaurant with your order safely in the car, you can track it by looking at the pizza delivery GPS and seeing where your driver is on a map. A status update tells you when the driver is close, usually within two minutes.
What Are the Other Features of the Domino's Pizza App?
The Domino's Pizza app also has many cool features, such as Dom, a one-of-a-kind ordering assistant. You can text or call him by clicking on Dom's icon in the bottom left corner of the home screen. You can place an order, reorder, or track your order with Dom's help.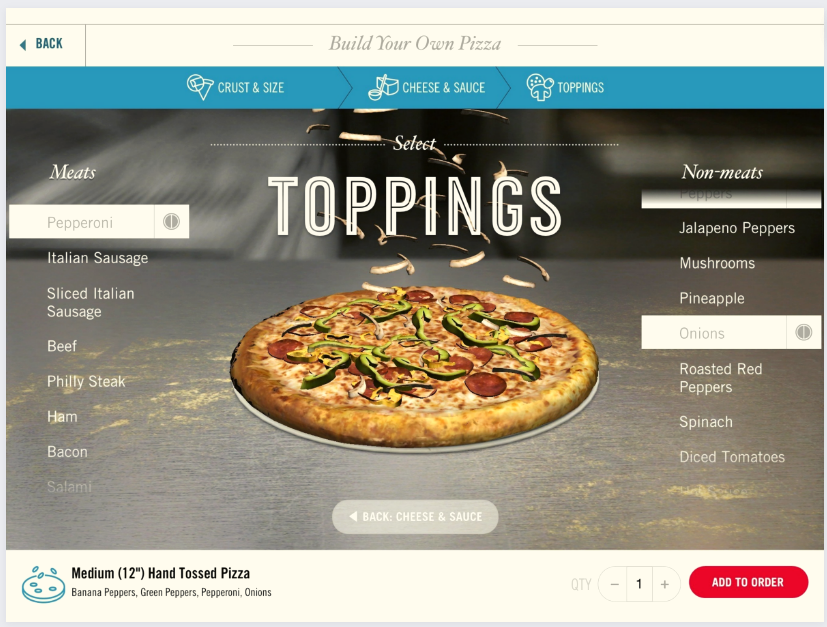 When you click on the menu on the side of the app, you can also get to the "Dinner Bell" feature. With different jobs and busy schedules, it can be hard to get all of your family and friends together simultaneously.
Users can create a group and invite friends and family using the Domino's Dinner Bell feature. When everyone has notifications turned on, you can just ring the bell to call everyone together.
What Is the 30-Minute Delivery Guarantee by Domino's Pizza?
Domino's promises that all orders placed will be delivered within 30 minutes. If the delivery is late, then you will get a coupon for a free pizza. However, there are some limitations to this offer, depending on your location.
If something is missing from the order or the order is incomplete, there will be no refund. The deliveryman will come back to you to bring the missing items from the order.
What Is Domino's Pizza Piece of the Pie Rewards Program?
Anyone with a Domino's account can use the Piece of the Pie Rewards Program. Orders of $10 or more get 10 points, and you can only get points for one order per day. You can use coupons as long as the total price of your order is $10 or more.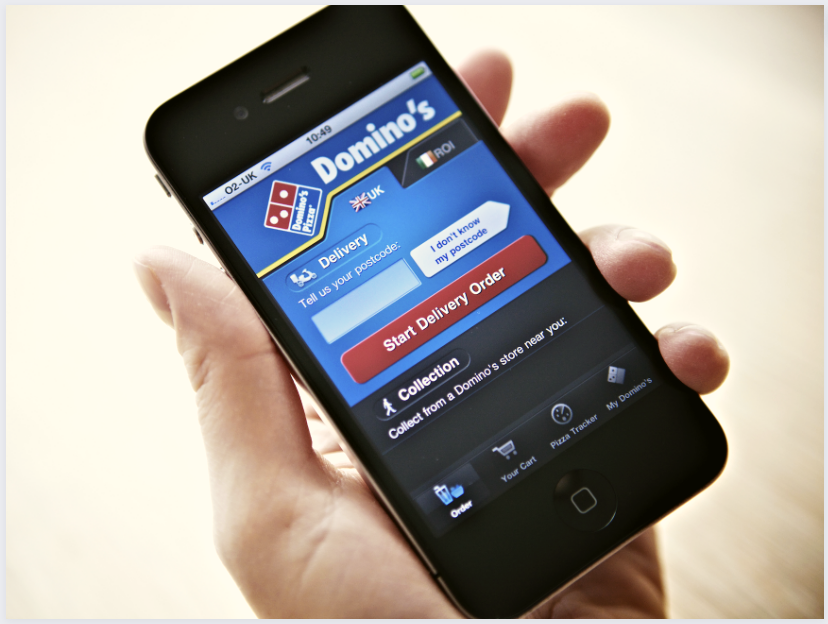 In two days, these orders will show up in the app. To see how many points you have, click "Pizza Profile" and "View Piece of the Pie Rewards" from the sidebar menu. You can also get points here. If you ordered online, all you have to do is click "Claim Points" in the email that confirms your order.
You can use the app to get points for in-store orders or over the phone by clicking "Claim Rewards Now" and entering the correct information. Points can't be copied, and you have 30 days to use them. When you get 60 points, you can get a free medium pizza with two toppings.
How Can You Redeem Pizza on the Piece of Pie Program?
Once you have 60 points, you can add a free medium pizza with two toppings to your cart by clicking the "Redeem" button in your app or online dashboard. This reward can be redeemed online and can be used at any Domino's that takes part.
You can also use the app to look at coupons for Domino's Pizza. If you click "Coupons" in the sidebar menu, you can see both the coupons for your store and the national Domino's vouchers. These help you get the most out of your money.
Conclusion
Domino's Pizza promises that they can deliver your favorite pizza to your door, and most of the time they do it in 30 minutes or less. You can use the Domino's Pizza app to create a custom, delicious pizza!
Spanish version: Domino's: Aprende cómo descargar y usar la aplicación gratuita para obtener descuentos
Last updated on May 23rd, 2023 at 05:37 pm