Thanks to the advent of technology, anyone can now quickly scan documents using a mobile app. Students, accountants, and entrepreneurs can benefit from these apps when it comes to efficiently scan documents, receipts, and other files.
What's shocking is that the scanned file's quality is great—almost similar to the traditional scanner but hassle-free. Check out these top free apps to scan documents using your smartphone.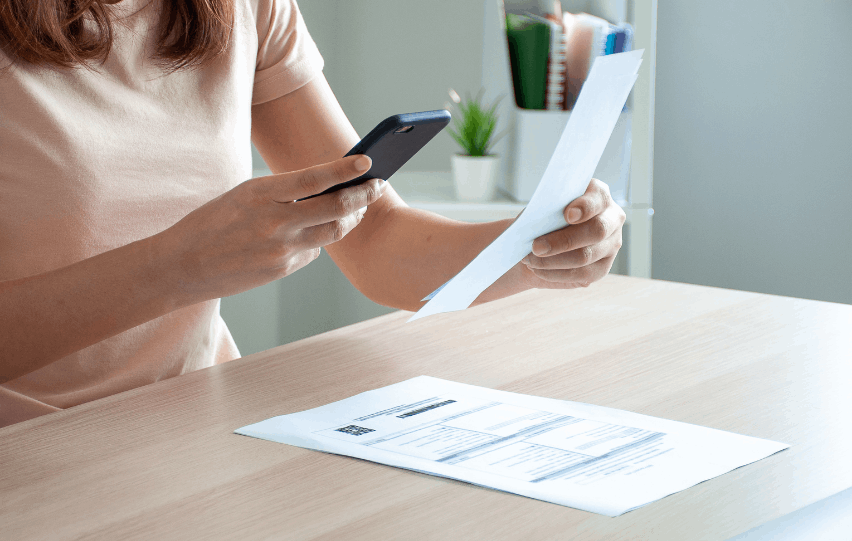 1. Adobe Scan
Want to move physical files into digital media for keepsakes and archival purposes? What you need is a reliable scanner app to install on your mobile device. The Adobe Scan is considered top-tier when it comes to scanning documents, receipts, and other files.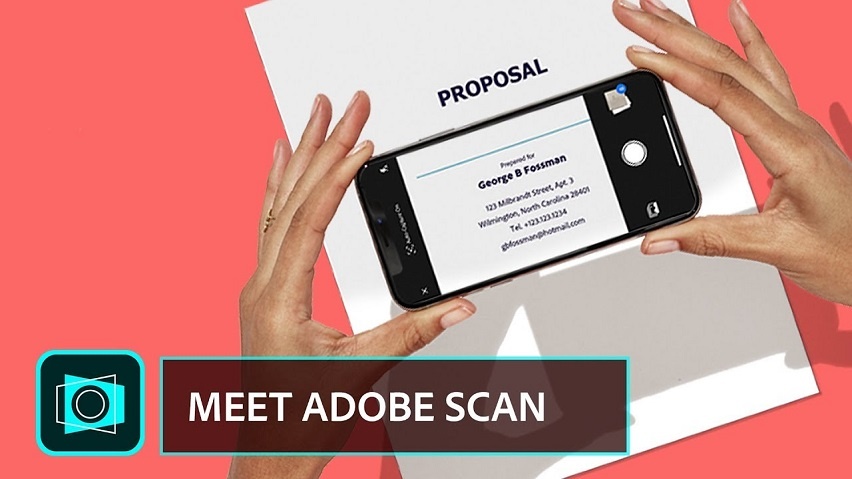 The application is available for Android and iOS devices, with a simple interface for easy scanning and archival. What's more, it uses dedicated scanning modes for filling out forms on the device right on. Adobe Scan, coming from the Adobe franchise, is a reliable app providing quality scanning features.
It's refreshingly straightforward and features automatic cloud storage to store all scanned files. This app stores every scan into the Adobe Document Cloud, so users cannot lose all files. This also means all scans are available from different devices, as long as these are connected to the cloud.
Adobe Scan has an artificial intelligence feature to automatically detect, capture, and convert printed texts into digital form. The only downside is, not all features are available for the free version. To access all the features, one needs to get a paid subscription.
How To Download And Main Features
Like downloading any other mobile app, you need to look for Adobe Scan in Apple App Store or Google Play Store. From here, download the app and install it on your device. Wait for the download to complete before you can run the app.
Adobe Scan is considered a top-tier scanner for a reason. First, it supports multiple pages scanning in a single file. Then, it allows color correction and enhancement for removing stains or creases in the scanned document.
Note that these wonderful features come with a price. But for those who are after a quality scanning feature, the Adobe Scan is worth it. Plus, the free version is already good enough for decent scanning using a smartphone.
2. Microsoft Open Lens
Those on the Microsoft Office Suite for work and the school will find the Open Lens scanning application more direct and easy to work on. Although it isn't as straightforward as the Adobe Scan, the Microsoft Open Lens has a top-class text recognition feature.
Converting the captured file is easy with the built-in PDF, Word, or PowerPoint files. This way, it's easier to add these scanned files into Microsoft Word or Powerpoint for presentation or simply archiving purposes. Moreover, the Open Lens app also allows users to save OneNote, OneDrive, or any local storage.
The best part is, the application works in German, Spanish, and Simplified Chinese—totally useful for users with different languages. The user interface is also simplified, but the main drawback is probably the annoyingly limited sharing options available.
Plus, it doesn't look as clean as the enhanced option from the Adobe Scan. However, the Microsoft Open Lens has no in-app purchases and is completely free.
How To Download And Main Features
To download this mobile application, you need to find it on Google Play Store or Apple App Store. Simply type in Microsoft Open Lens in the search box and hit on Download or Get. After that, users can now run the app and use it with convenience.
As mentioned, the app has several features, mainly the ability to convert to different file types useful for students and entrepreneurs. It supports easy transition from capturing an image, even from the whiteboard, to converting files and getting a decent scanned copy.
Users can adjust the captured image, and the app automatically detects the texts and scan the file. This is extremely useful for quick and easy scanning purposes. Finally, the app is ad-free, so there are no annoying pop-ups on the screen.
3. Scanner Pro
Another mobile scanner app to download is Scanner Pro, featuring shadow-free scans for exact digital copies. The app is iOS exclusive and lets users scan multiple documents, then share them with others.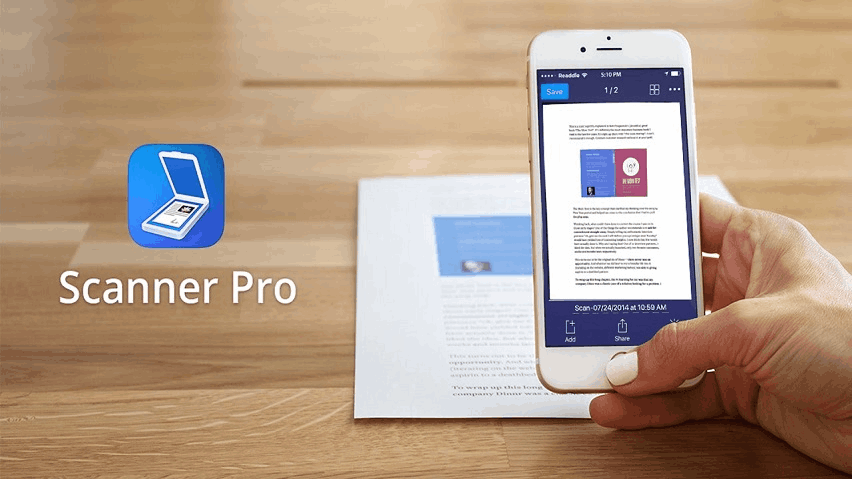 It automatically erases shadows on every document and even supports OCR to convert texts in any image into editable text. This is pretty awesome for students who are trying to edit files for archival purposes and presentations. What's more, Scanner Pro allows users to store scanned files into the cloud for hassle-free storage and access everything using other devices such as iPad.
Users can also send the scanned files to third-party storage like Dropbox, Google Drive, Evernote, and One Drive. The best part is probably getting a quality and decent scanned copy without the creases. Lay flat the document, take a photo, and the app automatically corrects the shadows and remove wrinkles onto the scanned copy.
As one can tell, the only drawback is, Android users cannot use the app. This is exclusive for all iOS devices only, so there's that. Otherwise, Scanner Pro is a reliable and portable scanner to use anywhere.
How To Download And Main Features
For iOS devices, head to the Apple App Store and search for Scanner Pro. Hit on 'Get' to download the app and wait for the download to complete. Run the app and scan the documents you need.
For those looking for a quality scanned copy without the appearance of shadows, the Scanner Pro is an excellent app. Aside from automatically removing shadows, it is also useful to make edits on the app to enhance the scanned document.
More importantly, the app adjusts perfectly into specific files, making it easier to achieve high-quality scans. Image quality is also commendable, as well as support scanning with the lights on the phone. The downside includes exclusivity to iOS devices and can't work seamlessly on bulk files.
4. Prizmo
This one has a wide conversion availability that allows users to save scanned documents to Text, PDF, vCard, JPEG, and PNG. Besides saving scanned documents to the local gallery folder, it also supports online storage such as Evernote, Dropbox, Google Drive, etc.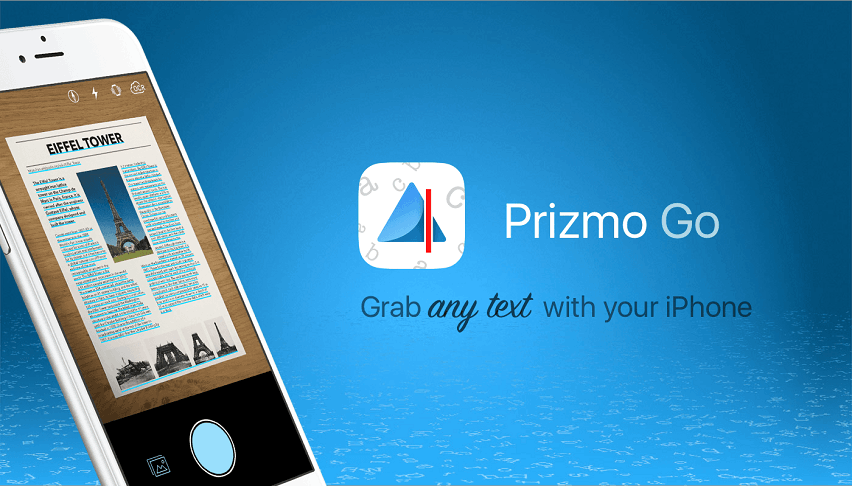 Prizmo is a kind of scanner that you can use for quick scanning because of the high-speed operation. The app automatically recognizes texts and images and has rich exports for even layout-preservation for Microsoft Word.
The application uses accurate OCRs to extract texts from pictures. It's equipped with machine learning and artificial intelligence to simplify the scanning process by simply taking a picture, enhancing, then storing scanned copy.
It even has a page enhancement feature with live feedback and automatic cleanup. There's an option to adjust the brightness and contrast, so the scanned copy looks clear and readable. If the picture isn't flat or if the pages are twisted, Prizmo features Edge Repair and Flattening features. Cropping the image is also possible, making editing easy and hassle-free.
How To Download And Main Features
Prizmo is available for iOS devices, featuring free download for core features. To download, simply head to the app store and find the application. Install and run the app to start using its features. There's an option to upgrade to access additional features. Because the free version is limited in terms of features, the upgraded version or Premium Pack can be acquired.
The Prizmo app supports up to 28 languages to help users from across the world. It even has superior precision and advanced exports to control file sizes and edit scanned copy. Moreover, it features cloud syncing and text-to-speech features.
Batch Editing is another feature to take advantage of, so users can enhance scanned copies at once. This helps avoid repetitive tasks of improving each document on the phone.
5. CamScanner
Another free app for scanning documents is CamScanner. It's reliable and provides decent scanned copies with no in-app purchases. In addition to documents, the app also supports scanning notes on the whiteboard, business cards, contracts, identification cards, and receipts.
Moreover, it supports cloud storage such as Dropbox, Evernote, Google Drive, One Drive, and Box. Best of all, it has the search feature to find specific documents from all the scanned copies.
When it comes to organization, CamScanner lets users create folders to store scanned documents. This way, it's easier to find and organize the files on the phone. There's also an option to import files to Microsoft Excel and The Radar.
How To Download And Main Features
It's effortless to download CamScanner by finding it in the App Store or Google Play Store and then install. The free version is easily available, but users have the option to upgrade to a Premium subscription.
In addition to unlimited scanning, the app also allows up to 200MB of local space for the free version and 10GB for the Premium subscription. The enhancement feature gives users more control over how the scanned copy looks like; these were scanned in a traditional device.
Takeaway
Now, mobile applications are incredibly useful for scanning documents. By downloading the mentioned apps, you can enjoy hassle-free scanning anywhere you go and even store to the cloud for archiving purposes.
Last updated on December 23rd, 2022 at 07:58 pm