Astrology has been used since ancient times. For centuries, it has been used to help people make decisions and gain insights into their lives. This tradition is continued with the use of the Clickastro Kundli: Astrology app.
With the Clickastro Kundli app, you gain access to this ancient practice with just a few taps on the screen. The app features personalized astrological charts, predictions, and insights that will give you a deeper and broader understanding of your life journey.
With such comprehensive features, the app is the perfect tool for anyone looking to gain answers based on astrology and make informed decisions about their life moving forward. Find out more about this free horoscope app and how to download it in this article.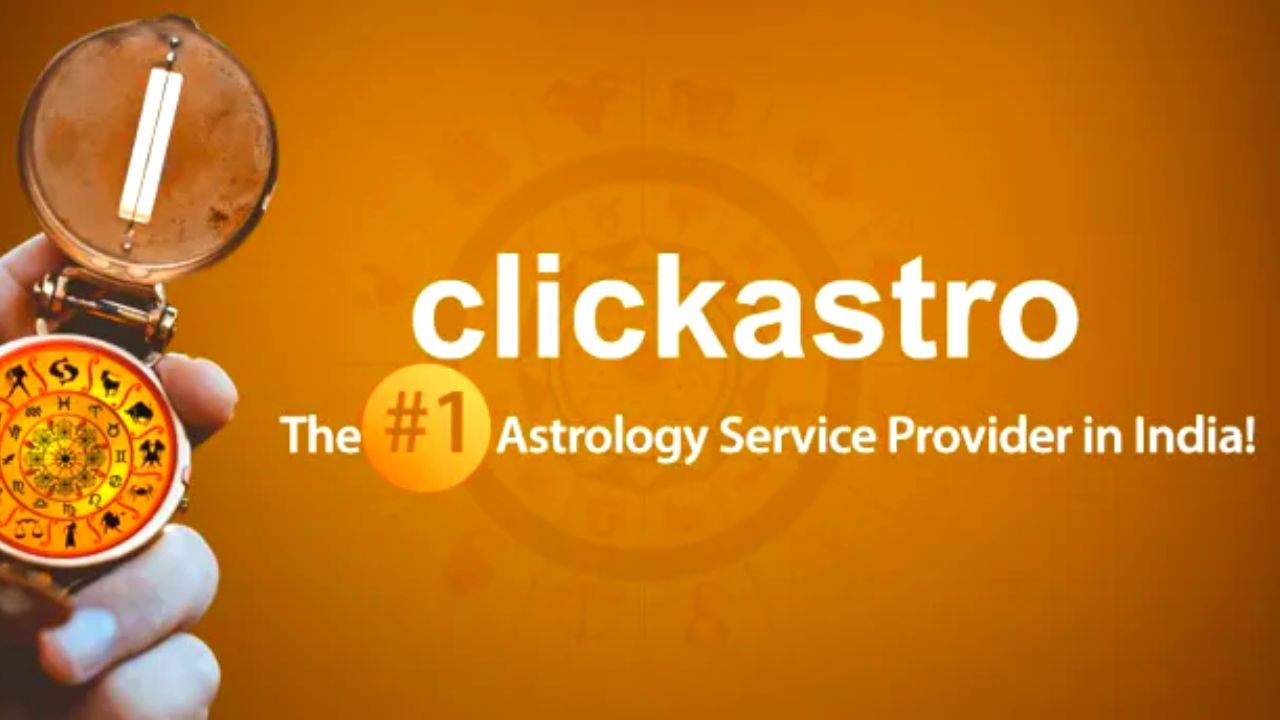 Discover Kundli Astrology with Clickastro Kundli App
Kundli astrology refers to the use of Kundli or birth charts that many people use to determine and evaluate a person's future as well as give out life advice.
An expert astrologer uses the Kundli or the birth chart and takes into account the placement and state of the planets and zodiac signs at the time of your birth. The planetary angles and astrological positions also affect how astrologers can determine your future.
In Vedic astrology, Kundli astrology is used to understand your emotional, physical, mental, and spiritual traits including your likes, dislikes, inclinations, and many others.
The Kundli is also used to determine whom you will marry as well as the challenges and opportunities that you will be facing in the immediate future. Now, you can have access to Kundli astrology with the help of the Clickastro Kundli app.
Benefits of Using the Clickastro Kundli App
Everyone has their own set of challenges and opportunities that they have to deal with every day. It would be best to know, or at least be guided throughout the entire day, about these challenges to prevent them from happening.
This is what Kundli astrology is all about. While you may not be able to predict things accurately using the app, you can at least have an idea of what the problems and challenges are about so you can present a solution or prevent it from happening.
With the use of the Clickastro Kundli app, you're able to make predetermined plans when such challenges and problems happen in your life.
Why Choose the Clickastro Kundli App
For more than 37 years, Clickastro has been the leading provider of astrology-related guides in the world.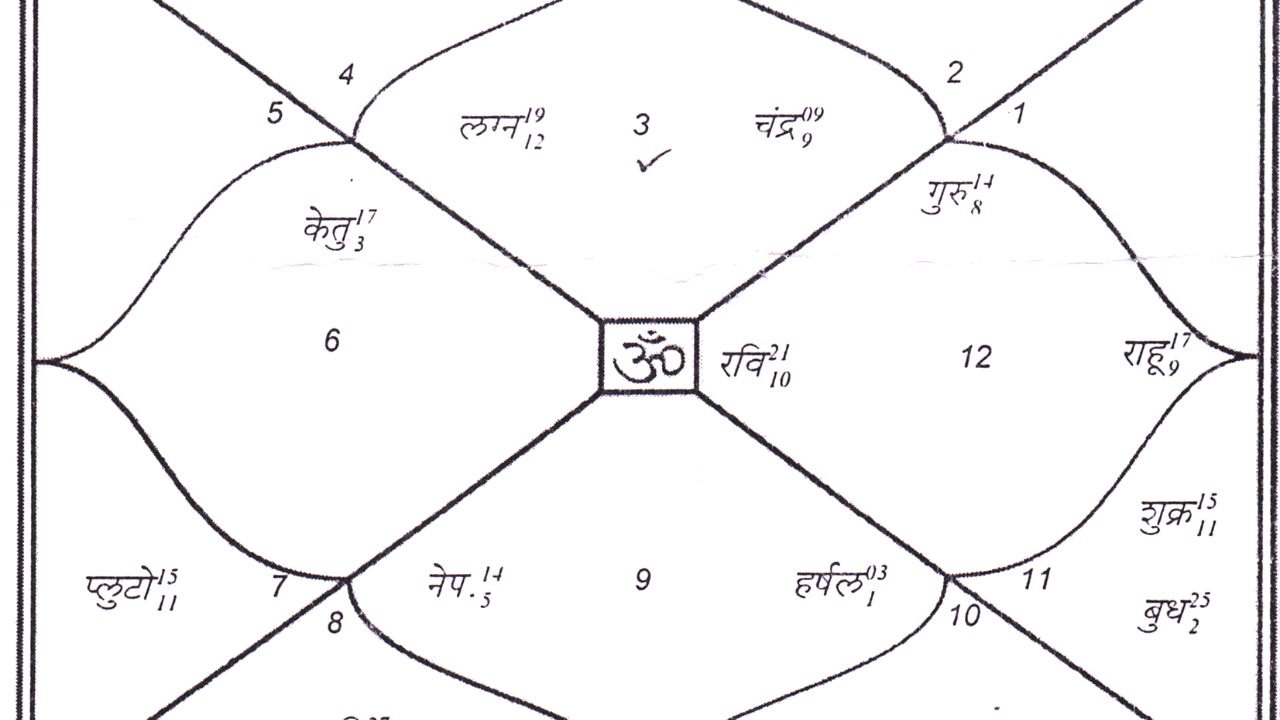 The use of Kundli elevates the entire experience with a tried-and-tested astrological method to provide astrology predictions.
Every day, 50,000 people receive an astrology guide from the app, making it one of the most trusted astrology apps in the world.
The app not only promotes Vedic astrology but also offers unique features related to Kundli such as Kundli matching, love horoscope, numerology predictions, and even a couple's report.
Get Online Consultations from Experts
You don't usually get astrology advice from just anyone, especially when it comes to Vedic astrology. You will need to consult an expert in the field for you to get as much accuracy as possible.
With the Clickastro Kundli app, you can gain access to renowned astrologers from India who will provide you with some of the most accurate predictions based on your Kundli chart. Get the best predictions from experts like Sri Kanippayyur and Pandit Ajai Bhambi.
The app also features a full panel of popular astrology experts who specialize in different branches of Vedic astrology and many other practices. This way, you'll always get the best advice and be guided in life by these experts.
Get Personalized Online Astrology Predictions
Once you have chosen the panel of astrologers that will provide you with some of the best predictions, you can then activate the app to allow you to get personalized online astrology predictions right on your phone.
Every day, you will receive new and updated astrology predictions and get notified when you receive them. The best part about this is that you also get them in various Indian languages so no prediction gets lost in translation.
Receive Free Kundli Matching
While many use Kundli charts to help them predict the future, it can also be a path to love with the help of the Clickastro Kundli app.
The app features the use of Kundli matching, all for free. Take advantage of the app to find the perfect partner and be on your way to finding love. The app uses different calculations based on both north and south Indian astrology.
With this feature, you get to understand how you can build a relationship with your match.
Expand Your Astrology Knowledge
Many of us are looking for ways to improve our lives. This is the reason why we often seek guidance through astrology.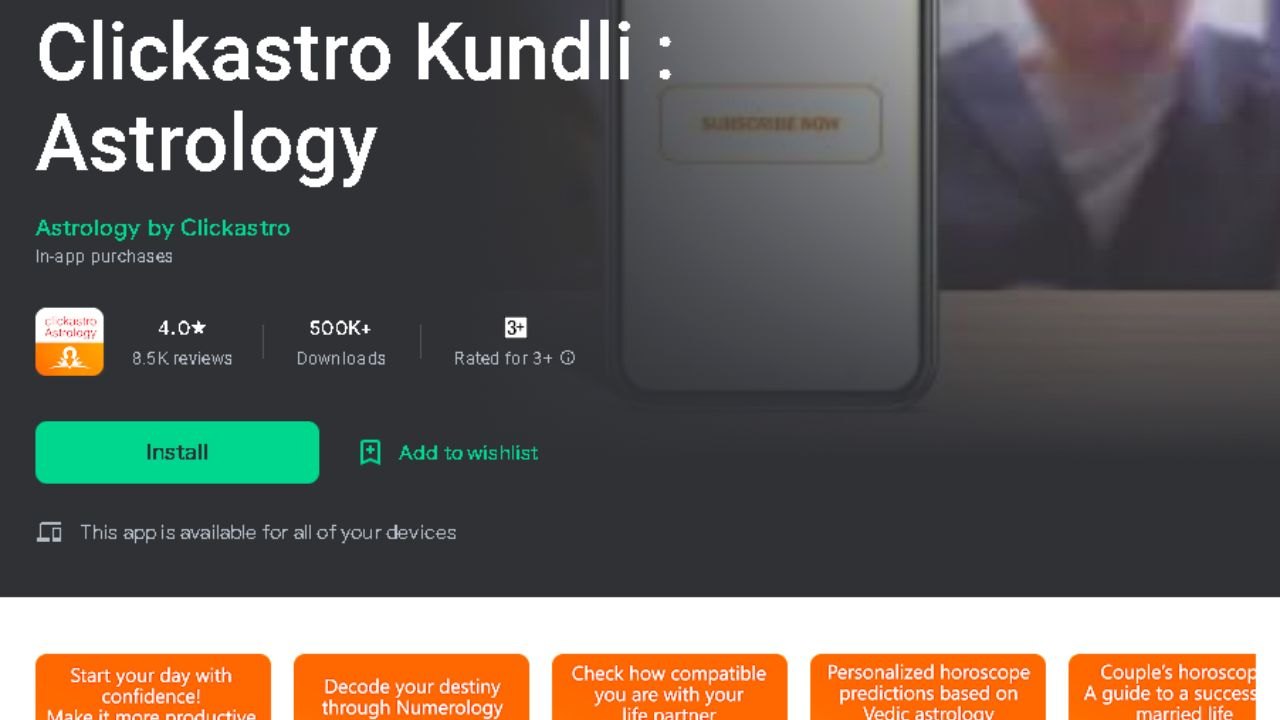 If you want to have a better understanding of what Kundli and Vedic astrology is all about, you can always read blogs and articles found within the app.
The app also introduces different types of astrology and even numerology so you can further expand your knowledge.
You also get to receive daily mantras for your deity of the day to further invigorate your life.
Get Daily Sun Sign Predictions
Apart from using the ancient Indian astrology to help you predict your future and gain more insights, you can also use the Clickastro Kundli app. With this app, you can tap into your zodiac predictions and get daily advice from your Sun signs.
The app perfectly blends the use of Western and Eastern horoscopes to help you with your decisions in life.
Conclusion
The Clickastro Kundli app has revolutionized the way we look at astrology. The app provides a comprehensive platform that allows us to explore the depths of our own astrological charts. The features available on the app make it easy to use, give us a better understanding of our destiny, and make informed decisions about our future.
The Clickastro Kundli Astrology app is available to download from the Google Play Store and the Apple App Store today.
Spanish version: Aplicación de Horóscopo Gratuita: Aprende cómo descargarla y sus características
Last updated on May 22nd, 2023 at 10:41 pm