The more I used banking apps, the less excited I was about checking my balance. Logging in and navigating between screens was such a hassle! I would get frustrated and fed up quickly using the app.
At the end of the day, what I wanted most was a mobile banking app that would make it easy for me to handle my finances. And that's exactly what U.S. Bank's mobile application, the U.S Bank Mobile App, does. It's simple, customizable, and very reliable.
I wanted to try out this app to make my banking and financial management more straightforward, and I wasn't disappointed. The U.S Bank Mobile App presents a reliable way to carry out transactions from anywhere without bugs interrupting. Continuing reading to learn more about what the U.S Bank Mobile App can do for you.
A Brief Rundown of the U.S. Bank Mobile App
Experience Easy Account Management
Move Your Money Easily
How Can You Download the U.S. Bank Mobile App?
Advantages of Using the U.S. Bank Mobile App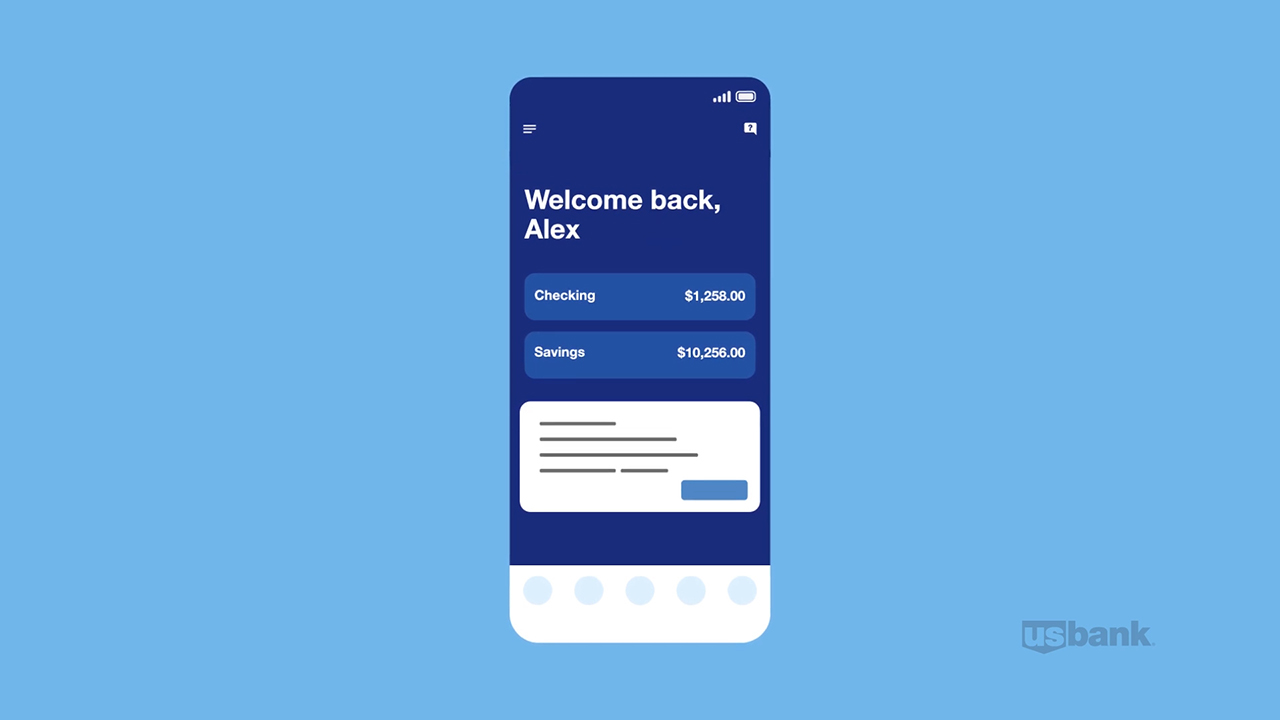 A Brief Rundown of the U.S. Bank Mobile App
The U.S. Bank Mobile app is the bank's way of helping their customers bank conveniently. The app lets you bank on the go from your smartphone and tablet. With just a few keystrokes, you can access your account balances, make transfers and deposits, locate ATMs and branches near you, pay bills, and more.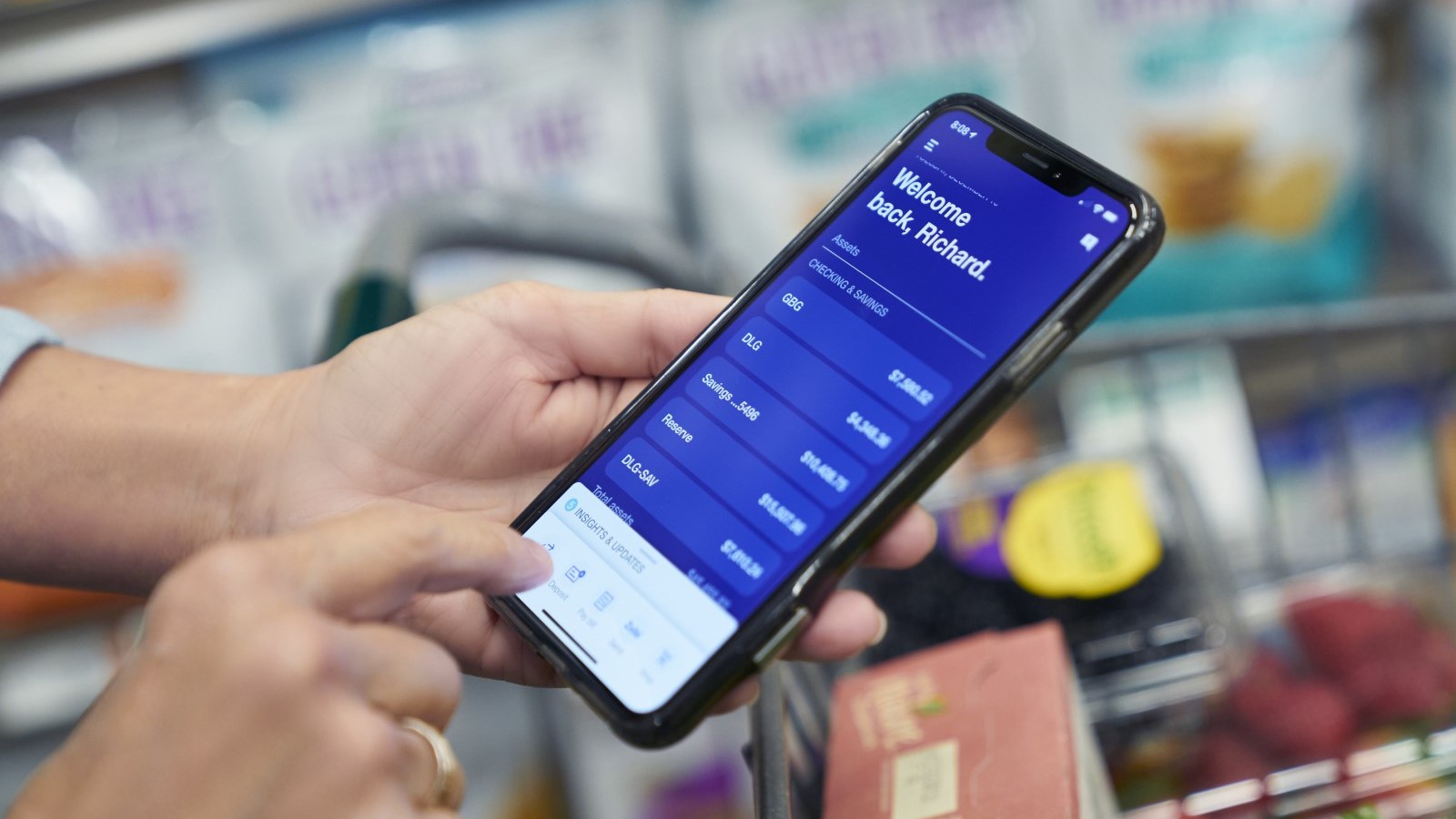 Its impressive features enable you to bank freely and move your money across borders using payment platforms such as Zelle.
The app even recommends monthly tips for managing your finances, helping you stay atop your finances and be confident in every decision you make. So, if you love saving money, you'll love the U.S. Bank Mobile app.
U.S. Bank's mobile app is user-friendly and easy to navigate, which makes banking on the go a breeze. Also, it's worth noting that the app also scored highly in customer service by Business Insider Intelligence. So if you need your banking done on the go, U.S. Bank Mobile App is an excellent choice.
About U.S. Bank
Founded and chartered in 1863, U.S. Bank is a full-service commercial bank. They offer various financial services, including saving and current accounts, loans, credit cards, home mortgages, and auto loans.
While they have over 2,000 branches across 26 states in the United States of America, their customers don't always have to visit the bank, with over 80% of U.S. Bank transactions happening online. In addition, with the mobile app and internet banking, us clients can perform transactions anywhere in the world.
U.S. Bank has been recognized for its award-winning customer service and has been named one of the top 50 companies for diversity by the Ethisphere® Institute.
Experience Easy Account Management
Within the app, you can manage all aspects of your account, including checking and savings accounts, credit cards, loans, investment accounts, and more. I really appreciated that opening a new account takes less than five minutes while managing an existing one takes just a few clicks.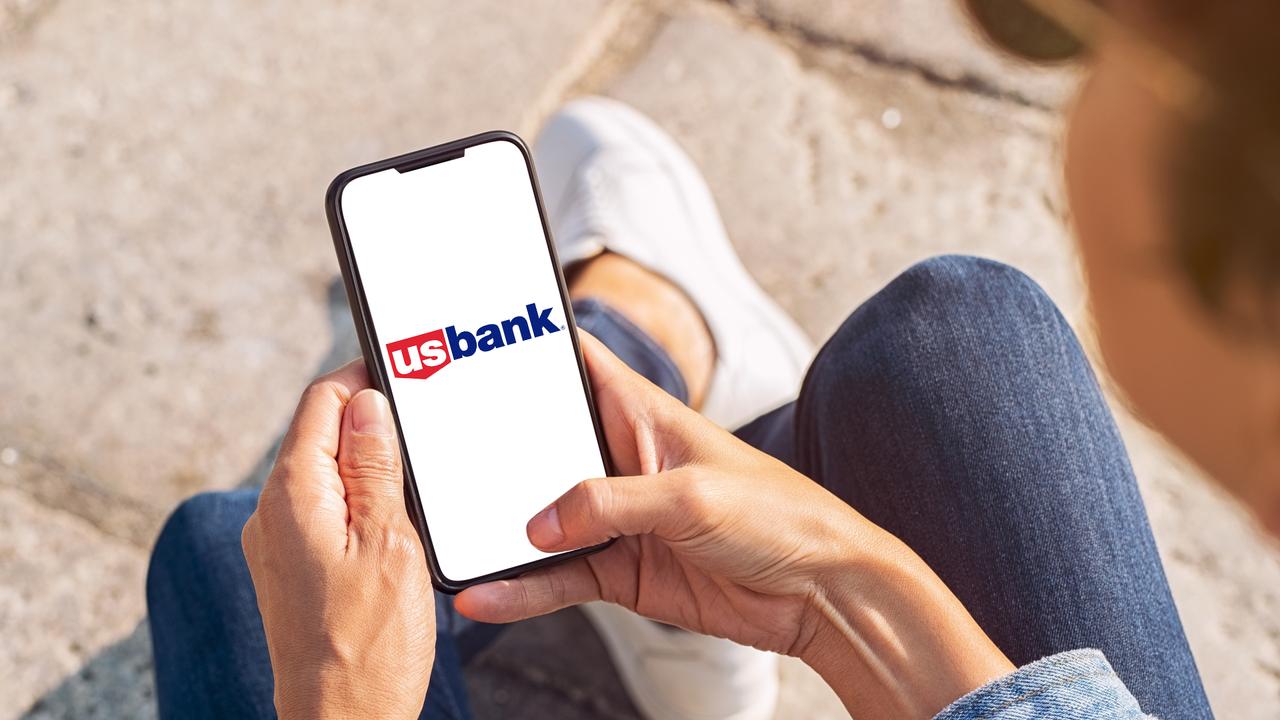 I simply picked the account I wanted to view, which instantly loaded my balance and other bank account details. The layout is simple, with all the buttons clearly labeled and right where you need them. As a result, I could easily view my balances and access banking features specific to my accounts.
Moreover, if you use a U.S. Bank credit card regularly, this app is a must-have. It lets you monitor your credit score and pay bills from the palm of your hand. No more running down to the bank to make a payment.
Beyond ease of use, the app offers convenient features, including card check and balance transfers, which make it easy to manage your money. In addition, the user experience is smooth and free of glitches or crashes, allowing you to focus on your finances without interruption.
U.S. Bank Smart Assistant - Conduct Transactions with Voice Command
The U.S. Bank app has a voice command feature for performing banking actions through the U.S. Bank Smart Assistant. Think Alexa, but for banking. If you ask me, this is one of the app's most innovative and inclusive features. You can initiate transactions, ask about your balance, set reminders, and more simply by entering a voice command.
I was able to effectively use the U.S. Bank Smart Assistant by texting and by using voice commands. It worked just like a conversation with a customer service agent at the bank. Try voice commands like, "Do I have any bills due next week?" or "What's my credit score?".
Aside from asking questions, I could also have it execute tasks like paying my credit balance or sending money to a close associate. For example, some voice commands I used for transactions are "Transfer $200 from savings to checking" and "Transfer $100 to Cindy".
Move Your Money Easily
Zelle, a digital payment network feature within the U.S. Bank Mobile app, makes it easy to send and receive money from family, friends, and even businesses. With a simple click of a button, I can transfer funds from my bank account to theirs or request funds from anyone I want.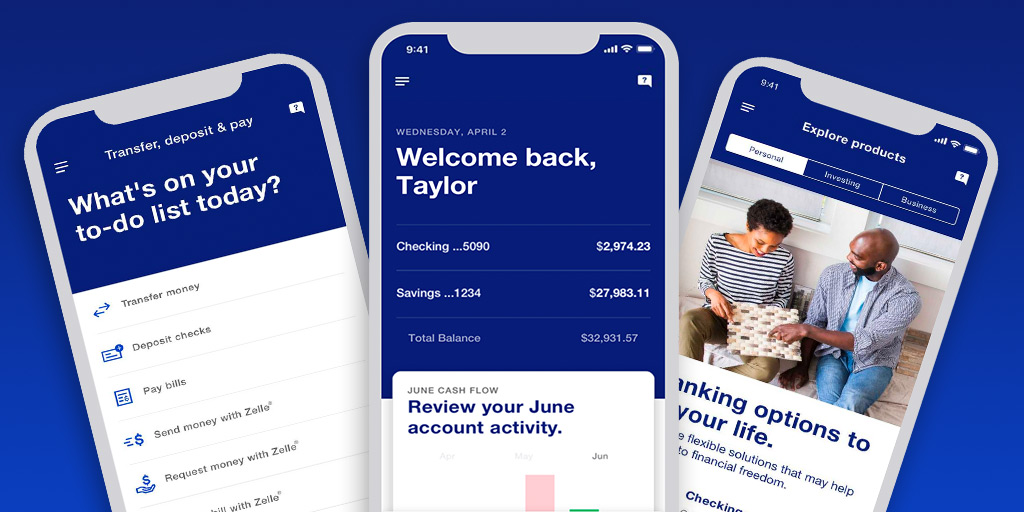 I can also pay my bills and manage them in one place by selecting "Pay Bills & Transfer" at the bottom of the screen, then "Pay a Bill". Next, I select the bill I want to pay, the amount, and the account to pay from.
In addition, if you have a check you need to deposit, the app lets you deposit your check by simply taking a picture of it using the in-app camera feature, offering more convenience than ever before. No more waiting in line at the bank to deposit checks with a teller.
Review Monthly Spending and Keep Your Finances in Check
Spending money can quickly get out of hand if you're not keeping track of it. The U.S. Bank Mobile App assists you by reviewing your monthly spending across several categories like food & drinks, bills, and more.
Not a lot of mobile banking apps have this feature. They usually categorize your transactions according to debit and credit. But with this monthly review feature, you can see what you spent your money on that month.
For example, based on my spending history, the app suggested ways I could save more and improve my finances based on the type of things I spent my money on that month. This lets me take better control of my spending and make better decisions the following month based on those recommendations.
How Can You Download the U.S. Bank Mobile App?
Downloading the U.S. Bank Mobile App is relatively easy. It took me less than five minutes to download, install and set up all in one go.
To download the app, Apple users must visit the Apple Store and search for "U.S. Bank". The U.S. Bank Mobile App has a solid 4.8 rating from over 1 million active users. You'll need about 230 MB of storage space to download and install the app.
Android smartphone users can find their version on the Google Play Store. It currently has a 4.7-star rating, which isn't bad for a mobile banking app. Android users need 79 MB of storage space on their device to be able to download the app.
If you don't want to waste time with compatibility issues, visit the About page of the Play Store listing. Scroll to the bottom and find a compatibility section that lets you know if the app will work on your phone.
How Can You Request a U.S. Bank Card?
This feature will come in handy if I ever have card-related issues like a stolen card or if I find that my card was compromised. I can use the card block feature to cut off that card and immediately request another.
To request a new U.S. Bank debit or credit card with the mobile app, open the main menu, select Manage Cards, and then the credit or debit card (if it's a replacement). Next, choose "Order A New Card" and review all details, including the shipping address.
When I needed a credit card urgently before leaving for a holiday, I asked the company if they could expedite the delivery of my card. They bumped up my order and delivered it in half the usual time, in time for my trip.
Final Thoughts
U.S. Bank Mobile App meets my banking needs. My favorite feature is the Smart Assistant, which makes using the app even more seamless and functional than its user-friendly interface provides.
Download the U.S. Bank Mobile App and experience the latest secure, fast, and reliable mobile banking technology.
Last updated on December 23rd, 2022 at 07:12 pm