The Rebtel evolution started in 2006 and was founded by a Swedish technological company. It is known for providing the cheapest international call rate in the world. Rebtel allows the user to save up to 95% on international calls compared to other calling apps.
Aside from calling services, they also offer SMS messages that can be availed at a much lower rate. Currently, Rebtel calling is available in 54 countries to cater to more users.
With its advantages, users can enjoy their perks while reaching out to their friends and families wherever they are in the world. Learn more information about Rebtel, how it works, and how to get started below.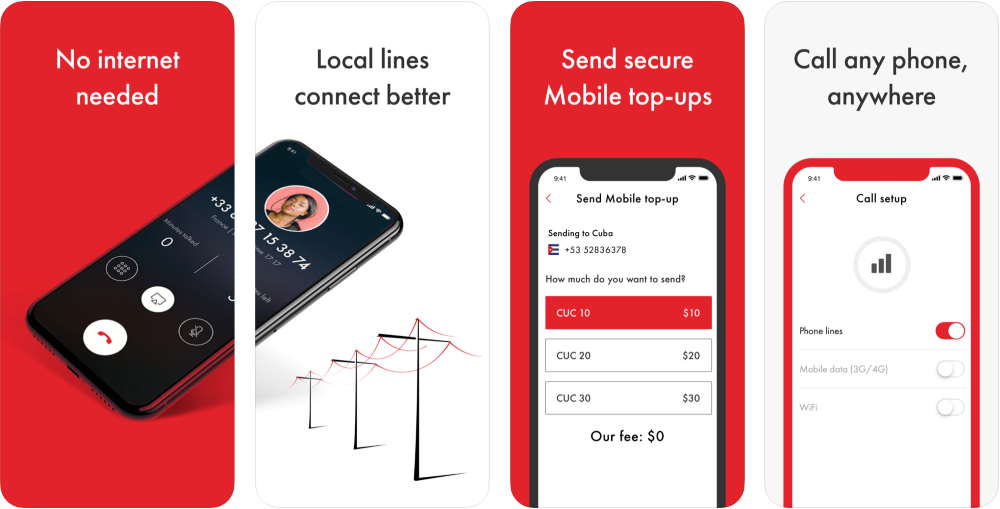 Types of Rebtel Plans
There are three types of calling plans offered by Rebtel. The plan's rate would depend on the country you are from and the number of minutes available for consumption.
Countries that support the use of the Rebtel app offers each of these calling plans.
Rebtel Credit
This is known as the pay-as-you-go service that allows you to have international calls at the lowest possible rates. Rebtel users can credit an initial cost of $10 up to $150.
When you have successfully added credit to your account you can make calls in any country in the world.
To purchase this plan, you'll just have to enable the top-up option, so your saved credit card will automatically charge your preferred cost.
What's good about Rebtel credit is that you will not run out of credit to make calls as long as your credit card is still within the limit.
Big Saver Deal
The standard rate for this plan is $10 up to $150, depending on how much data you want. These rates work for both mobile and landline connections.
If you opt for this plan, make sure to consume your available credit within 30 days.
Max Saver Deal
This plan allows you to use your credit within 7 or 30 days. This is an unlimited plan making it perfect for those who are frequent caller to other countries.
The connection is good for both smartphones and landlines.
Through Max Saver Deal, you get to have cheaper rates at a higher entry-level price. After 7 days or 30 days subscription, it will automatically be renewed.
You can cancel your subscription anytime on the Rebtel App.
How to Download and Use the Rebtel App
Step 1
To be able to enjoy the perks that this app offers, you need to download the application.
If you are using an Android device, download it from the Google Play Store, and iOS users can use the Apple App Store.
Step 2
Click on the "Get Started" button to activate the app.
Step 3
You will be routed to a page where you can choose your country of residence, then you need to input your phone number in an international format.
Step 4
Wait for the SMS verification code so that a PIN will be generated automatically. The PIN number used on the website is different from the PIN for the app.
Step 5
There will be a pop-up notification asking permission to access your contact list. Click on "Allow", so your contacts are sync to your Rebtel app.
Before using the app for international calling, make sure your contact's number is in international calling format.
A global number usually starts with a 00 or + sign to connect your call successfully.
To avoid extra charges, you will be given the option where you want your Rebtel to be connected. It can either be directed over the phone, WIFI, or mobile data.
Advantages of the Rebtel App
Enjoy free calls between Rebtel App users. Calling a family or a friend with your WIFI/3G on via the Rebtel App is free of charge.
Send SMS overseas at a rate of 60% lower than the usual rate.
It utilizes the keep talking functionality so if you have poor reception with your WIFI, it will enable you to switch to a regular operator network without any charge.
There are over 200 countries that support international calling through the Rebtel App.
The app is not only suitable for mobile devices, but it can also be downloaded on your tablet and computer.
There's no need to use additional hardware or software accessories to use the service. Activation and cancellation fees are also not charged.
You can buy credit for your family or friend through the Mobile Top-Up feature.
Conclusion
The whole process of using the Rebtel app, from installation to performing the actual call, is straightforward. It has a user-friendly interface so that new users won't have a problem navigating through it.
So, if you want to save money calling your loved ones abroad on your own phone, try the perks that Rebtel offers.
Last updated on December 23rd, 2022 at 07:57 pm