There is a long list of apps that are made to work only on Android phones and mobile devices. These apps are not made to be used on Apple's iPhones and devices made to run with iOS.
This list will make iPhone users green with envy because they are missing out on cool features and programs with these apps. Keep reading and see for yourself what your iPhone friends are missing out on.
Flyperlink
WiFi Analyzer
Torque Pro
Action Launcher
Tasker
Cerberus
Flud
Muzei
Nova Launcher
Flynx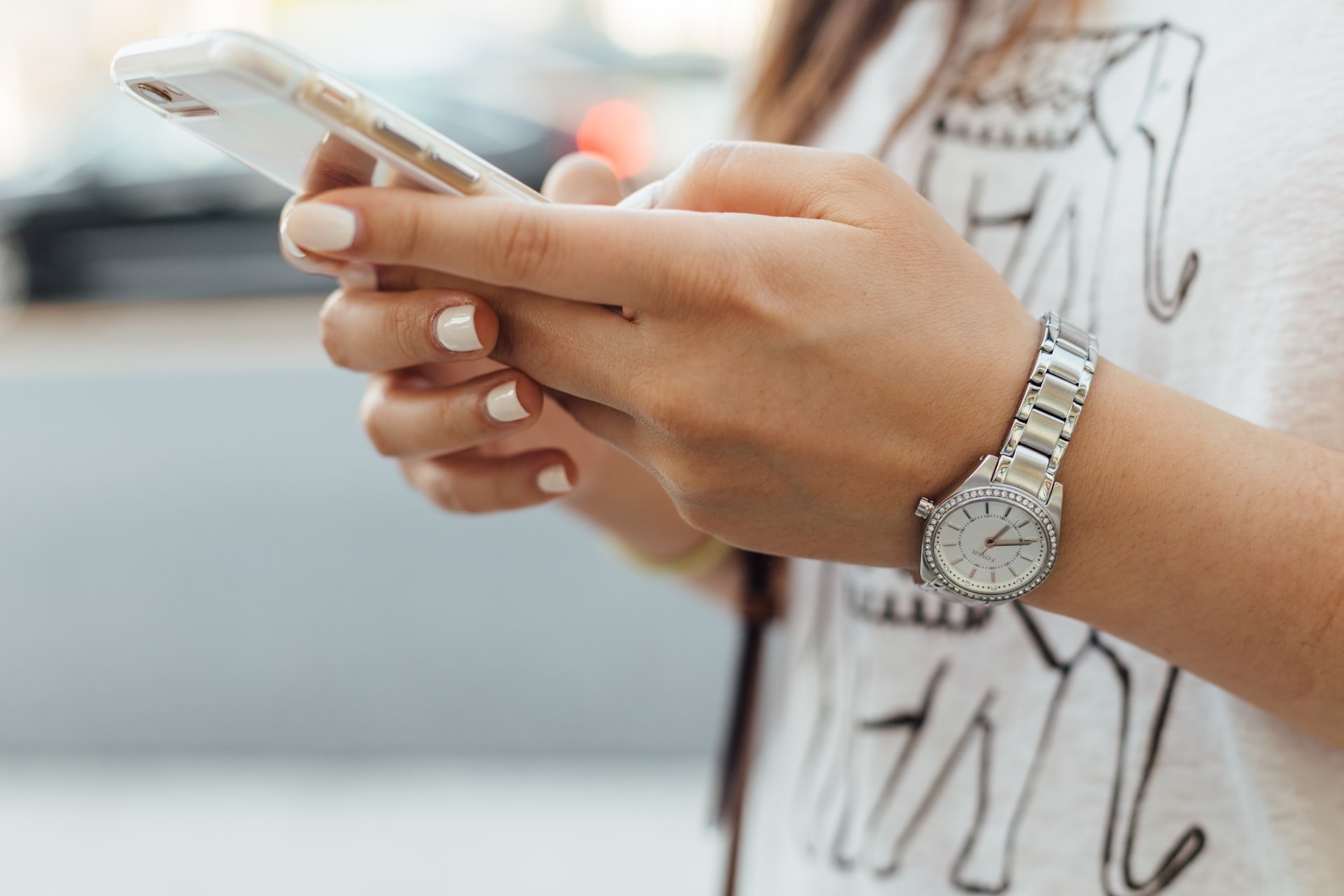 Flyperlink
This app is basically a web browser for your mobile device that allows you to seamlessly switch between apps that are currently open.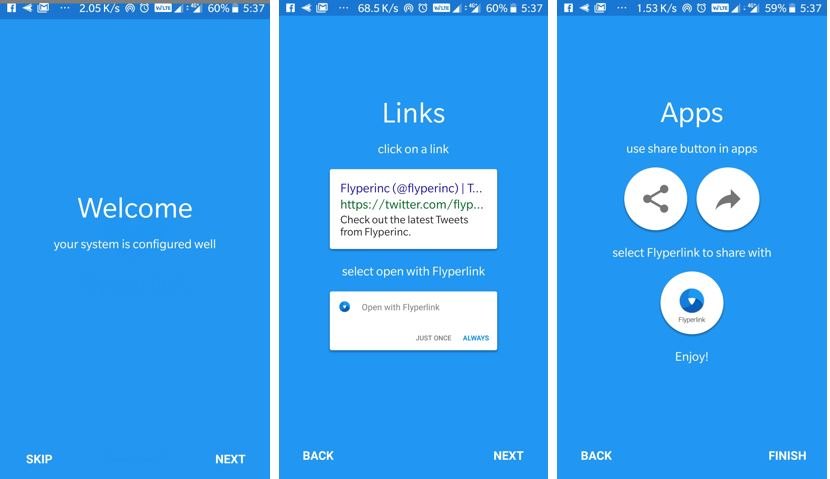 This is done with a floating browser that is open in front of all of your other apps. You can simply use the tab manager to switch between links.
This app can be easily downloaded from the Google Play Store and set up on your Android device.
In-App Purchases
You also have in-app products available, such as Flyperlink Plus and a Donation option that will provide new features, as well as remove ads from your app.
These paid options may cost you anywhere from $0.99 to $4.72 per item for Bubble sizing and Popup modes.
This app also makes use of a physical engine with great animation for a smoother user experience.
WiFi Analyzer
If you are looking for an app that will help you find the best and fastest WiFi connection near you, that is what this app is meant to do.
Included with this app is an easy-to-understand user guide to help you set it up and operate it.
One of the great features included with this app is its ability to search and find WiFi signals while analyzing the strength of the signal.
It will also help boost the strength of your WiFi signal and suggest the right channel to use after it has analyzed your home WiFi.
Free vs Paid
This app is available to download and install from the Google Play Store, but the free app will contain ads that may slow down your devices.
With WiFi Analyzer Premium, there will be no ads, and you will get all of the new updates for just over 4 dollars.
Torque Pro
This app will provide you with great features and up-to-date information about your vehicle.
This even includes the emissions and the temperature of your vehicle, and it adds some nice-looking displays, as well.
With the Torque app, you will be able to see what is happening inside the vehicle in real-time with OBD codes for anything that might be wrong.
Also included is the option to see diagnostics from sensor data, as well as the overall performance of your vehicle.
Simple Layout
You can easily lay out the dashboard of your vehicle in the app, so it will look the way you want it.
You can buy this app from the Google Play Store for a quick and easy payment of only $4.95, which gives you access to all the features.
Action Launcher
The Action Launcher app is ideal for people who are bored with the standard home screen on their mobile phones and want a change.
This app will help provide you with a great user experience so that you can enjoy a customized home screen on your Android mobile device.
Get this app from the Google Play Store for access to great features.
The app is free, but you can have nice options included for between $4.99 and $12.00 through in-app purchases that are available for your convenience.
Requirements
It also comes with the option to use Android version 8.0 on older versions of Android, as well as interactive icon support.
Included with the free version are a lot of great features, such as the app drawer and folder styles, and there are more that are available to purchase.
Tasker
This app will allow you to make automations of everything on your Android phone, including your volume control.
Also, you can design your own home screen user interface thanks to the great device buttons included with the app.
You can also trigger automated tasks on your mobile phone manually with quick setting tiles, as well as long-holding volume control and more.
By adding the join feature, you can easily trigger tasks from another Android device and even from your PC if you wish.
Creativity
You can also create your own app that you can easily sell in the Tasker app factory to improve your creativity.
You can get this app from the Google Play Store for $3.49 or make use of the free option with a Play Pass subscription from Google.
Cerberus
This is a brand new app that will help protect your phone from getting lost by keeping track of it at all times.
If your phone gets stolen, it will even be able to take pictures of whoever is using it to help identify the culprit.
When you lose your phone or forgot where you put it, you will be able to easily retrieve it before the battery dies.
It also allows you to use only pre-approved sim cards on the phone, so it will alert you whenever somebody changes sim cards on your phone.
WiFi Information
You can stay in contact with your phone, and it will even show you what WiFi network it is connected to.
This app is still in development, but you can get it free of charge from the Google Play Store to try it out for yourself.
Flud Torrent Downloader
This is a very easy and user-friendly UTorrent downloader with a beautiful display that is designed to be used on Android mobile phones and devices.
With this app installed on your mobile device, you now have the power of the torrent protocol to save downloads in the palm of your hands.
With this downloader, there are no speed limits when it comes to safely and easily downloading large files directly to your phone.
With the easy interface of this app, you can safely choose the files you want to download right there on the screen of your mobile device.
File Selection
There is also the option to select your files sequentially, and it will download one after the other while you go on with your life.
This handy downloader app is available for free from the Google Play Store to make all of your downloading tasks so much easier.
Muzei Live Wallpaper
For great personalization of the home screen on your mobile phone, this app will provide a fresh look every day.
It is essentially a wallpaper slideshow app that is easily customizable, so you can set it up the way you want it.
By selecting favorite photos from the gallery, you can set them as the wallpaper for your phone, and it will rotate every hour.
This will provide a fresh new screen on your phone all day long to keep things more interesting and alive, as well as more fun.
Easy Access
With a simple double-tap on the app, you can have access to a large gallery of artworks to view all day, as well.
This app is available free of charge from the Google Play Store and can be easily downloaded and installed.
Nova Launcher
This versatile home screen replacement app is customizable to change and shape your home screen into whatever you feel it should look like.
With the night mode and dark theme option, you can easily set it to automatically change at a specific time or run the dark theme.
With the customizable app drawer included with the app, you can select to scroll horizontally or vertically or use the special page effects that are available to you.
The backup and restore feature is an easy way to store locally or to the cloud for quick and easy access and transfers.
Grid Cells
You can get a precise feel of the layout of Nova with a sub-grid positioning option included, snapping widgets, and icons between the grid cells.
You can download the app free from the Google Play Store, or you can unlock great features with Nova Launcher Prime for $4.99.
Flynx
The Flynx app will help you quickly and easily load your apps to save you a lot of time.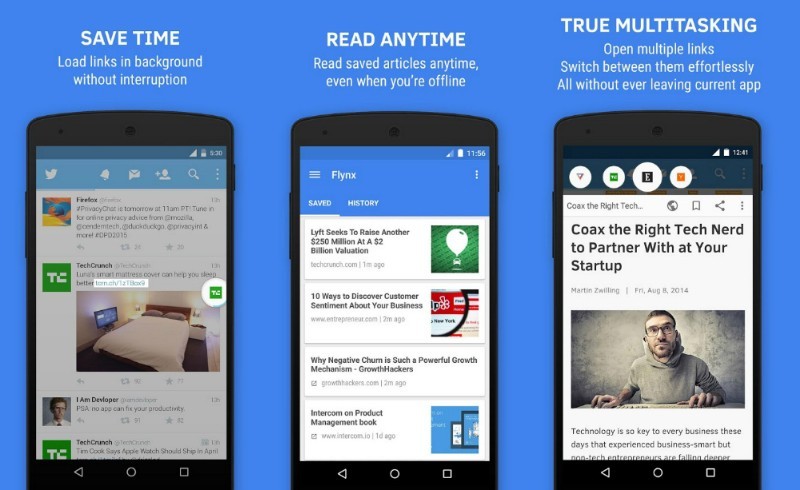 It also allows you to download articles from the web and store them locally so that you can read them later in offline mode.
Flynx also comes included with a feature that will get rid of all ads on web articles and blogs, so it will load much faster.
Another great feature of this app is the ability to multitask with more than one tab open, and you can easily switch options between different tabs.
Tab Management
This means that you can easily open a number of links in the background without even leaving your current app.
You can download and install this app free of charge from the Google Play Store with full access to all the great features included with it.
Summary
These great apps that were designed to be used only for Android devices will make your life so much easier and more fun.
There are so many great apps available for both iOS and Android devices, but these apps will just make iPhone users jealous.
Last updated on December 28th, 2022 at 07:07 pm