If you are looking for ways to advertise a product or simply become a social media influencer, one of the best ways to do so is by using photo/collage editing tools. There is a wide variety of apps available that supposedly offer innovative features for combining photos and adding special effects.
The one that we were excited to try out is called Bazaart. It is advertised to offer an award-winning interface and to be suitable for professionals.
The goal was to discover the pros/cons, as well as whether the subscription is worth the money. Let's take a look.
What Is Bazaart About?
Any artistic soul knows the importance of having the right tools. Developed by Bazaart Ltd. and available on both the Apple Store and Google Play Store, Bazaart should provide you with all the necessary material to create an attractive Instagram collage.
Whether you want to combine photos or post a unique Instagram story, the ability to add different graphics and text, as well as do wonders to the background, goes a long way. There is also a set of available templates that you can use for stories and feed posts.
Can You Edit the Background?
Absolutely! In fact, this is probably the part that we had the most fun with. You can completely erase the color/pattern/landscape behind a portrait and add whatever effect you find suitable. The provided set of tools is something that any montage enthusiast will find very useful.
Is Bazaart Safe/Legit?
This is one of the most important points when testing an app. In this particular case, we didn't find any malware or security risks related to its performance. We always have anti-virus programs running, though, so any kind of threat would be immediately detected.
According to the developers, the Bazaart app shouldn't log any relevant info, including your search or browser history, as well as your phone number/address, etc. This is extremely important as there is nothing more annoying than finding that a useful tool shares valuable info with third-party websites.
Is It Legit?
After a couple of test sessions, we could conclude nothing but the fact that this tool is 100% legit. We didn't have any lags, and it truly performed according to our expectations regarding the available tools, as well as the potential to create an attractive collage from scratch.
The Idea Behind Bazaart
The concept of Bazaart is to allow you complete creative freedom when it comes to scaling, repositioning, adding effects, and redecorating existing portraits, landscapes, etc. For someone who is a Pinterest or an Instagram user, this app can be a game-changer.
One of Bazaart's best features is its interactivity with Pinterest. We were able to mix a couple of different collages that we found on the boards of other users to create a unique board. You can also discover new ideas and pins just by clicking on a certain board.
Share With Your Friends
What good would an editing app be if you couldn't share the final result with people around you? With that in mind, it is good to know that Bazaart can be connected with Facebook, Twitter, Pinterest, Tumblr, Email, and, of course, Instagram.
The Availability Of Bazaart
It is a widely known fact that a lot of great photo and editing apps are first released for iOS and then later for Android devices. That was the case with Bazaart, as well, as it took eight years before the developers finally created a version that "Androidians" could use.
It came just at the right time, as having reliable editing software is one of the best ways to kill some free time. The Android app includes all the same features, which means that you can transfer, combine, edit, reposition, rotate, and add texts and graphics to your collage.
What Versions Does It Support?
Bazaart requires 103MB of space for iPhone/iPad and 148MB for other smartphones/tablets, which isn't too much for what you are getting. As for the device that you need to run in order for this app to work, it should be Android 8.0+ or iOS 13.0+.
Play With Photo Backgrounds
Not a lot of editing apps offer the ability to completely erase the background on a photo, but we were able to do this with the so-called Magic Background Eraser feature. Being able to have the back of a portrait completely blank within just a couple of clicks is amazing.
The background editing feature is much more versatile than we expected. You have the ability to add any of the 1,000+ templates and stickers. Not only that, but we found it particularly entertaining that you can play around with a set of different layers.
Add Up To 100 Layers
There aren't many restrictions in terms of what you can do with the Bazaart app. The fact that a single collage can have up to 100 different layers is something that anyone can benefit from. Also, each layer can be edited separately.
Cut and Heal With Bazaart
Much like being able to completely erase the background, this tool also allows its users to remove any unnecessary items from the photo. This can be done with a healing tool. Additionally, you can cut out any of the photo/collage segments and reposition them.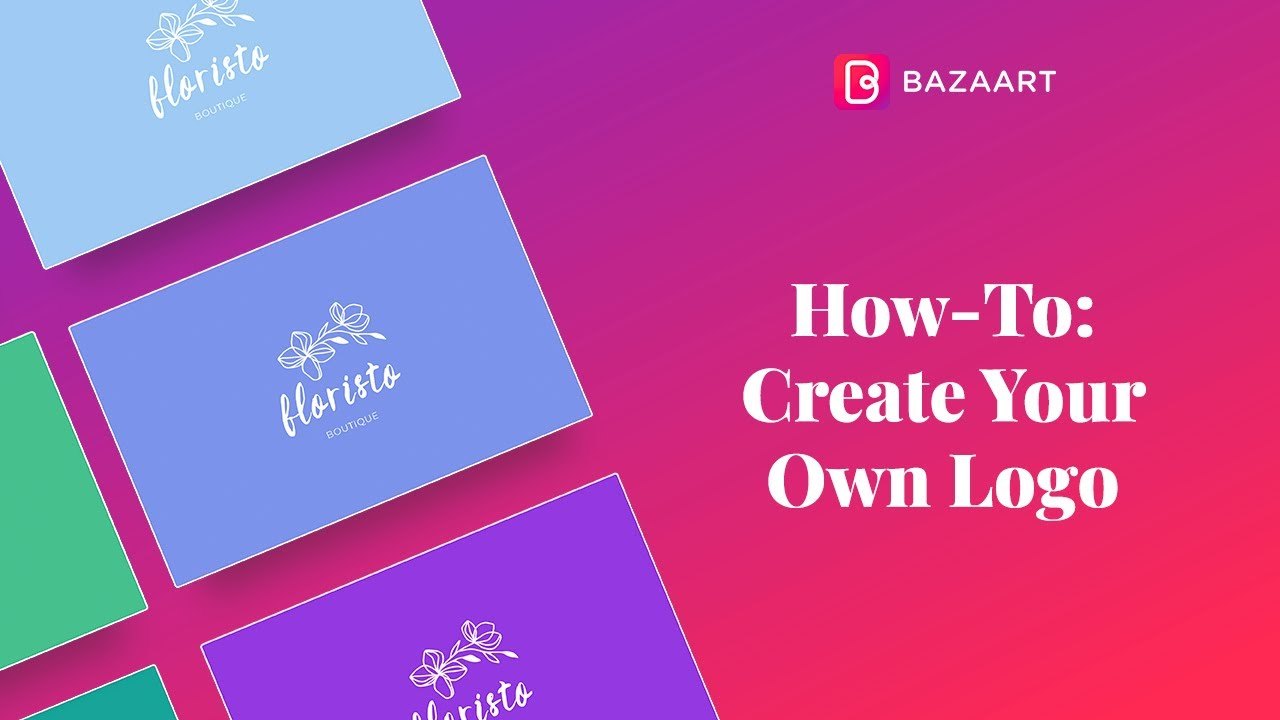 When it comes to cut-out tools, a lot of apps don't offer the necessary precision to make your work look professional. Luckily, there is a set of different features that you can work with, including scissors and shape cut-outs, to achieve just what you are looking for.
Bring Your Photos To Life
If you are looking to enhance your collage and photos, then contrast, exposure, fill, blending, saturation tint, fade blue, and a variety of other tools will be of great help. Additionally, the fact that it also offers a plethora of photo filters is something that we were quite happy with.
Let Your Creativity Flow
First and foremost, it is important to know that you have several options to work with, including uploading photos from your gallery, web search, or camera. Bazaart allows a series of innovative interface details, including the ability to save preset sizes, as well as organize your work in designated folders.
When it comes to what you can add, the list is enormous. This includes mixing photos with overlays and short videos, as well as adding popular GIFs or animated stickers. Furthermore, this app allows font-diversified texts.
Sketch and Draw
It is also awesome that you can draw your own stickers and graphics. Once you are done with the work, you can save it in a few different formats, including JPG and PNG, which are the two most popular.
How To Use Bazaart
To get started, you will need to install this fantastic tool. It is completely free to set up – however, there are certain in-app purchases that we will talk about down below. The first step is to open the Apple App Store or Google Play Store and install Bazaart.
When you have completed that, everything else is equally as simple. The interface is user-friendly, which means that even if you don't have any previous experience with photo editing apps, you shouldn't have a tough time getting used to the tools.
For Everyone Interested
As the developer suggests (and we completely agree), Bazaart is an app that is suitable for everyone. The fact that it is so easy to use is what makes it good for beginners and professionals. There are even certain instructions and tips integrated into the software.
The Pricing Scheme Of Bazaart
There is a free version of this tool that is fine if you are looking for basic editing performance. On the other hand, the premium subscription plan offers many more benefits.
Standing at $7.99 per month or $47.99 for the whole year, you will have access to all the tools that the developers have integrated, as well as VIP support. Also, there aren't any limits when it comes to creating photos with specific graphics, templates, and fonts.
Automatic Renewal
Much like with most other iOS and Google Play apps, the subscription will be automatically renewed unless you cancel it 24 hours before it is due.
What We Don't Like: No Free Trial
While there is a free plan, it simply isn't that great. Frankly, unless we are talking about very basic editing and creating, you won't be able to come up with very impressive work using this version.
While the price for the subscription isn't too expensive, many people simply don't have money to spare. For that reason, it would be much better if the developers at least allowed a few days of free trial so that users could determine whether the features suit them or not.
Room For Improvement
Other than the fact that there isn't a free trial for people who want to have some fun, we can't say a lot against Bazaart. Yes, there is room for improvement regarding the interface and innovative features, but from what we have tested, Bazaart performs very well.
Summary
At the end of the day, it all comes down to whether you are looking for an app that can help you with photo editing and creating collages.
If that's the case, then we would absolutely recommend Bazaart for its simple and versatile use!
Last updated on December 23rd, 2022 at 07:52 pm