While IG posts are a great option if you want to record that memorable picture or video and share, stories can be more efficient when it comes to catching someone's attention instantly.
There are a plethora of tools that can be used to change fonts or add animations and stickers to your Instagram feed. Being creative and using these apps to your advantage can go a long way in terms of boosting your audience engagement.
One of the most popular of these apps is Nichi. After testing it, we came to a few conclusions about its potential advantages and disadvantages. Take a look.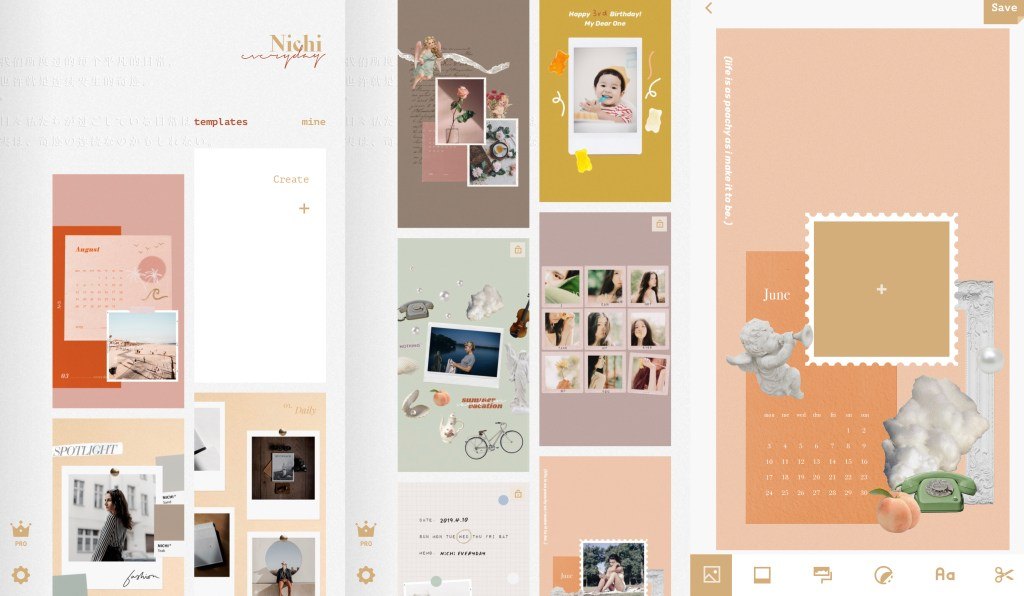 What Is the Nichi App All About?
Instagram stories are a fantastic way to promote your lifestyle or advertise a product. With that in mind, collage/template apps can help you find the right sticker or create an attention-grabbing story. Offering hundreds of different frames and templates, you should have an easy time finding the right one.
The idea behind this tool is to create sleek, minimalist stories that will attract your target audience. The term "Nichi" is a Japanese word that means "to cherish details/emotion", and the app itself is developed by a Chinese company named Beijing Muke Technology.
Will This App Affect My Phone?
We understand that you may have concerns about whether this app will hinder the performance of your device. Luckily, Nichi is updated on a regular basis, and it has a series of features that enhance security and encryption.
Why Use Nichi?
There are many IG story-editing apps on the market. Unfortunately, many of them lack a safe or user-friendly interface. Luckily, after a couple of test sessions, we found that Nichi offers clean visuals and a simple yet effective design structure.
You can easily edit your story or status using a plethora of pre-set frames or templates. Not only that, but it is quite effective if you are looking to input text in fancy formats or add creative stickers/emojis. Also, you won't need any previous experience to work with it.
Can It Be Used for Social Media Feeds?
Absolutely! In some other apps, you are limited on how much you can edit stories. With Nichi, you can also add effects to the photos or videos that will be posted on your IG feed.
Also, the versatility of use is one of the main reasons why we were so satisfied with how it works.
The FAQs About Nichi
Before we get into the highlights and how this app works, it is important to answer some questions that we commonly get when reviewing apps. Firstly, there are a few subscription plans that it offers, which we will discuss down below.
In terms of its security, you won't have to worry about third-party websites getting valuable private information.
Additionally, the app itself doesn't ask for a lot of permissions (storage, location, photo/media/files). This is important when it comes to tools connected with your social media profile.
Is It Compatible with Different Devices?
One of the coolest points is that this software can be used both by iOS and Android owners.
There isn't a desktop version, but as long as you have an iPhone/iPad above 9.0 or a smartphone/smart tablet above the 5.0 version, you shouldn't have any issues with running this app.
The Main Highlights of Nichi
Nichi allows us to get creative and bring our ideas to life through stories and IG posts. The first highlight is that you will be able to work with a variety of art, images, and sketches that can be edited or directly posted to your status. These are perfect if you are looking to decorate your IG feed.
We love the photo cut-out option that allows you to create customized stickers. For example, if you want to create "face stickers" from that photo with your friends, that is exactly what Nichi allows with just a couple of clicks.
Constant Updates
Nichi is gaining popularity fast and is very enjoyable to use, and the developers update this tool on a regular basis.
Not only that, but the highlight icon feature allows you to combine the content that Instagram already offers with the content provided by this tool.
Features That Nichi Offers
We always like to emphasize the importance of creating a fancy and attractive layout for an Instagram post or story. When it comes to creating an innovative collage, Nichi offers a variety of pre-set templates that lets you have a lot of fun integrating your photos.
This goes for creating design-specific stories, as well as highlight covers. For someone who wants to promote their lifestyle through an Instagram profile, this app can truly go a long way.
The offered templates and backgrounds can be used for advertising different products.
Not Just a Collage Board
Aside from integrating a photo into the collage, you will also have an opportunity to move, edit, and zoom in on your work. This allowed us to focus on the pettiest details and ensure that every inch of our IG story expressed our main idea.
The Material That Nichi Offers
What makes Nichi such a cool tool are the realistic materials that it provides its users with. There are multiple preset stickers that come in the form of art images or sketches. Additionally, you can choose from different styles and integrate them with Instagram's material.
As we have mentioned above, customized text can go a long way when it comes to explaining the idea of your story. For that purpose, Nichi offers a series of different fonts and texts, such as chroma, gradient, golden, glitter, watercolor, and magic.
Play with Fancy Lettering
When it comes to handwriting fonts, you are looking at Traditional English, Chinese Simplified, Chinese Traditional, Japanese, and Korean. You can ensure that the text is naturally integrated by spacing and aligning it with the existing collage.
What Collage Effects Can You Use?
Nichi features a dark mode that can be quite useful if you want to preview how your Instagram post or story will look if someone is looking at it from a dim point of view.
When it comes to adding effects to your photos and videos, there are a plethora of different options, including Lightroom and VSCO presets. Additionally, if you want it all to look more professional, adding a retro or polaroid style to the equation goes a long way.
Simulating Attractive Background
Whether you are creating a collage or just trying to make your photo look more attractive, adding a colored background with different textures is something that you can do with this tool.
How to Download and Use Nichi
This tool is not limited to just iOS users. It is available for Android users, as well. Simply open the Apple App Store or Google Play Store and install this tool for free.
Yes, the app is completely free, but if you are looking to get the most out of this tool and not just the most basic stickers/features, then you will need to choose between the different subscription plans.
The Nichi Interface
It is incredibly simple and easy to learn for anyone who hasn't used an editing app before. Once you open the app, you will be presented with all the features and material that you can use.
From there, it just comes down to uploading photos/videos that you want to use.
Pricing Plans
The app is free to use. However, we found that the plans are quite affordable, as well. For the 1-month subscription, you will pay $1.49. Not only that, but you also have 30 days to try it out for free.
The other plan is if you are looking to subscribe for the whole year and enjoy Nichi's services without any restrictions. For this, you will pay $9.49, which is still better than subscribing on a monthly basis.
How to Pay
In both cases, whether you are an Android or iOS user, the payment will be directly charged to the card that is connected to your app store. Unless you cancel the subscription at least 24 hours before it is due, it will be automatically renewed.
The Disadvantages of Nichi
There are two particular issues that we have with this tool. The first one is that there isn't an undo feature. This can make it quite tricky when it comes to messing up the positioning and having to re-do it.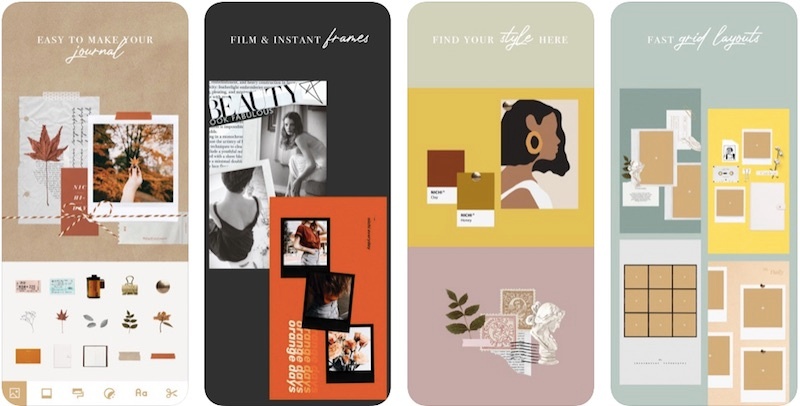 The second issue is that if you were hoping to use it offline, that simply isn't possible. Adding the templates and stickers is not something that you will be able to do without an internet connection.
Room for Improvement
Although there are certain design and interface details that we would like to see changed, the developers seem to be quite efficient when it comes to updating this app. Thus, we hope that the aforementioned cons will be fixed soon.
Summary
At the end of the day, it is safe to say that Nichi is a great app when it comes to editing stories and your Instagram status.
Suitable for Instagram influencers and marketing companies, it is a tool that you can use for promoting products, as well as many different concepts.
Last updated on October 13th, 2023 at 07:33 pm