Tiktok made waves as one of the most popular content creation platforms in the last few years. Its users are challenged to come up with quality content for very short videos. The platform is used by people to showcase their personalities and interests.
With the rise of the number of users, there is saturation in content and trends. If you are looking for an application that is similar to TikTok where you can share your personalized videos and contents, the Likee app might be the one for you.
Learn how to create amazing videos, build a community by gaining fans, live stream, and earn money on the Likee video app. Let's have a look below at some of the awesome features Likee offers, and how you can start earning money by sharing your exciting content with the world.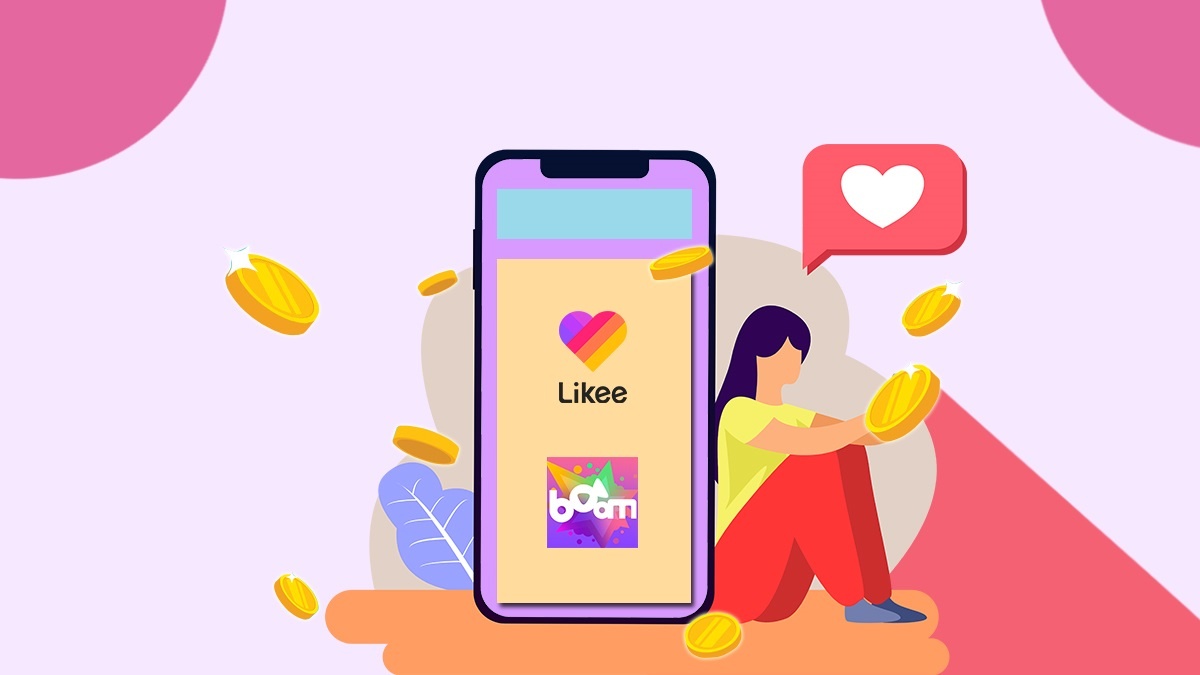 Content Creation on Likee
Just like TikTok, Likee is a social media platform where the users share original short videos of their well-thought-out, carefully-planned or spontaneous content. It is a powerful platform where everyone can share their videos with the world in just one tap.
You can express yourself and show your talents through the videos that you will be making. Likee lets you follow the trend or start trends of your own. Make short videos showing how to do something, pulling a prank, or showing off a choreographed dance.
In Likee, you can also turn photos into short videos with its beauty camera features. In a matter of seconds, you can turn yourself into different looks by trying numerous makeup and styles that are free to use.
No need to worry about whether you have enough knowledge of video-making tools and applications. Likee offers ways to make videos that require minimal effort from you. It has free editing tools and video effects to match the content that you wish to share.
Video Editing Features
With just a snapshot of yourself, you can transform it into an enhanced video with the SuperMix feature, where you can freely use cool special effects like Face Morph, Astral Travel, Face Cut and MV, and many more.
You can also use FaceMagic and its face recognition technology, to swap faces with your idols. Be the movie star you always aspired to be!
Stickers and Music Magic are also available to complete your content with visually-appealing stickers, quotes, greetings, emojis, and background music. In Likee, you can also set the tone of your video by changing the backgrounds and adding filters, such as sketch, vintage, glitch, montage, and a lot more.
Personalize Your Feed
Likee provides you suggestions on who to follow upon signing in. In order to personalize your feed, you are allowed to follow as many creators as you want, most likely when the theme of their content and your personal interests and preferences meet.
One of the prominent features of Likee is the "Nearby" feature. By allowing the application to locate your device using GPS, you are able to see the creators and users near you. This will help you find friends locally and interact with them. A bonus could even be collaborating with them on creating some cool content.
Search with Hashtags
It is also easy to find users that create content based on your interests by using the hashtag search. All videos with the same tags are compiled for you to explore and check out.
Searching using hashtags not only helps you to find exactly the kind of content you enjoy, but it also allows you as a creator to easily attract people to your content who may not have discovered you yet. Keep your hashtags relevant and specific, or make your own hashtag so people can find your content easily.
Also, these hashtags can cross multiple social media platforms such as Instagram, TikTok, Twitter, and others. With just one tag, it brings you a lot of quality content.
Community Building on Likee
Aside from sharing your short videos with the world, Likee gives you the medium to engage with your audience and have the means to communicate with them.
Likee's live-streaming feature lets you easily share content with your audience in real-time. Same as in TikTok, you need at least 1,000 fans or followers to share your live stream.
Being candid is the best content that you can give to your fans out there. Live streaming gives them a glimpse of your daily self -- on your routines, schedules, hobbies, past times, and others.
If you wish to have more fans to interact with you can schedule a live stream so they can know ahead of time and look forward to it. Or you can be spontaneous and start live-streaming whenever and wherever you are.
Interact with Fans
Likee is also a great platform to interact with people who follow you or people you follow. In the app, you can act as both a content creator and a fan at the same time. You can watch live streamers, chat with hosts, and support your favorite content creators out there.
Once you follow a user, you are free to send him or her a personal message and vice versa. This gives a feeling to the fans that you are connected with them. Answering their messages will make you look approachable and friendly and may help you gain more fans.
Another great way to interact with fans is through the comment section. Encouraging your fans to leave comments on your videos will help you have an idea of what they think about your recent content and you can also ask for suggestions so you can improve whatever you produce.
Earn with Likee
Through the Likee app, you can earn money and make a living in your content creation. Producing content is a tedious task as it requires time, skills, and effort. Likee gives you an opportunity to get something in return from your shared videos.
To earn money, you have to make sure that your fans love your videos to receive the app's virtual currency from them. Think of the money as a reward for being passionate about sharing content with your fans.
Your fans can buy 'diamonds' ranging from $0.99 to $99. You will receive 39 diamonds for the starting price and a maximum of 420 diamonds in one purchase. You send these diamonds to the users when you like their videos, or to a live streamer to show them your support.
The users who received the diamonds will have them as 'beans.' These beans are actually convertible to real cash. The exchange rate is $1 for every 210 beans received. The cash-out process is also easy but it will just take a few weeks to process.
Livestream and Earn
Likee offers payment for those well-known live streams. The rates are based on the number of hours and number of days you spend doing live streams.
The payment is still in the form of beans. This is an additional payout aside from the beans you receive from the fans.
This is why many live streamers carefully plan out their live stream events to attract more fans. In Likee, you have a platform where you can do what you love, creating content and sharing your interests, through live streams while earning.
Installing Likee
Ever since its launch, Likee has grown a community of users who love to show their personalities and skills in content creation through short videos. There are now over 100 million users worldwide who are enjoying the features of the app.
Fans love Likee for its user-friendly features and for giving them a chance to share their unique and amazing ideas with the world. The app is free to download and free to use for its basic purposes. Some advanced features, such as the ones mentioned above, require further in-app purchases.
You just have to search "Likee" on the Google Play Store for Android devices. Upon clicking the "Install" button, you can explore and discover a bigger platform for video sharing.
Once you installed the application, you will only be asked to sign in through your email and add some personal information for possible billing accounts when you do in-app purchases. In just a few minutes, you are good to go.
Conclusion
Likee is a social media platform that offers you to share short videos with quality content and easily interact with fans. It gives you a helping hand for providing easy-to-use video editing tools and video effects. Another great feature is that you can earn money from producing content.
No need to worry if you are a budding content creator, Likee's got your back. Whether you want to be a content creator or just have a place to spend your time as a fan, you can explore Likee for high-quality and personalized videos and fun-loving users.
Last updated on June 20th, 2023 at 06:12 pm