Think you have what it takes to be working in digital art and design? If you're naturally curious, fond of visualizing stories through elaborate drawings, and often caught up in your own daydreams, you probably have the potential to become a digital artist. However, can you cultivate that talent for your future career?
Fortunately, with the availability of digital painting and comic creation platforms, anyone – including you – can now have the privilege to practice and improve their passion wherever, whenever. The MediBang Paint Pro app, in particular, is something you might want to check out.
Serving as an advance digital painting and comic creation software, MediBang Paint Pro promises tons of impressive tools and features that can help you exercise and master your chosen creative talent. Want to learn how you can download and make use of this platform? Check out our guide below.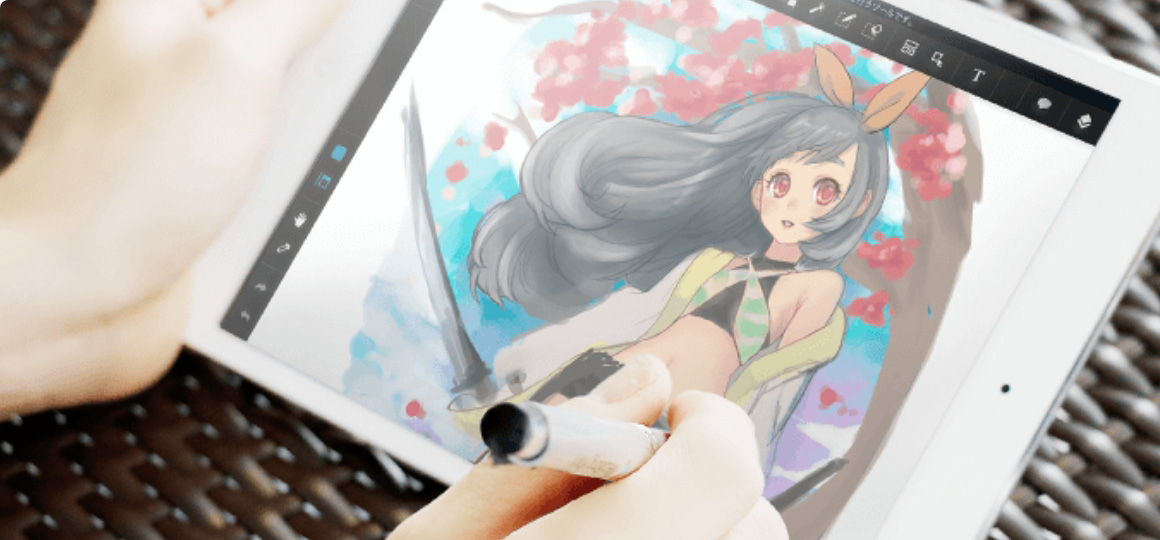 MediBang Paint Pro App – Features
As mentioned earlier, MediBang Paint Pro works as a digital painting and comic creation program. Using this platform, artists can turn mobile devices into a digital canvas by using only their fingers to complete their artistic tasks.
To make the experience even more worthwhile, users can take advantage and use of the app's collection of brushes, fonts, pre-made backgrounds, and other resources, such as icons, objects, and more, to complete their creative projects. Repetition also won't be a problem as MediBang comes with its very own 800 plus tonnes/ backgrounds, more than 50 brushes, and over 20 fonts for users to choose from.
On top of that, artists can also maximize the app's handy cloud feature, which enables them to transfer their work from one device to another with relative ease and speed. With such features, anyone can now ditch the problems of using all of their device's storage and skip the hassles of having to carry storage devices wherever they go.
To make the software even more rewarding, it also comes with a Group Project feature, which enables users to collaborate and perform joint artistic projects right at the comfort of their own devices.
MediBang Paint Pro App – How to Download
Impressed about the aforementioned features of the app? If so, then you can simply proceed and download the app for your own testing. To do so, simply visit MediBang's official site and click on the "Download" button at the upper part of its Home Page.
Don't worry, the MediBang Paint Pro app is available for Windows and Mac, iPads, iPhones, and even Androids. To ensure that you'll be downloading the appropriate format to your device, you can simply click on the "Download Here" button under the name that corresponds to your device type.
On top of that, MediBang Paint Pro app is also completely free, which means you won't have to spend a single dime to enjoy its set of impressive tools and features.
How to Use the MediBang Paint Pro App
Using the MediBang Paint Pro app is fun and easy. Once you have installed the app, simply launch it from your device. Upon opening, an advertisement will flash on your screen. Click "OK" to close it and start by logging in or creating your MediBang account.
Once you've set up your account, the open panel will welcome you on the platform. Essentially, you won't be able to start your project first without preparing your canvas. In order to do that, look for the option that says "Illustration" from the open panel. Upon clicking, it will automatically launch the "Create New Image" dialog. Select your preferred canvas size from the "Paper Size" pull-down. Once you've selected your choice, click "OK" to start your creative project.
The Bottom Line
Ready to nurture the budding digital artist in you? Whether you simply want to draw your way out of boredom or want to cultivate your passion, turning to MediBang Paint Pro can help you achieve exactly what you're hoping for.
Excited to give this platform a shot? Check out more of its features by visiting MediBang's official site today!
Last updated on December 26th, 2022 at 06:27 pm