Digital technology has greatly influenced education in the present. Mobile apps have changed the educational platform. With just the use of smartphones and tablets, kids can access a wide range of learning materials.
Educational apps make learning easy, fun, and interactive. The apps become the students' virtual classroom where they can learn and do curricular activities.
This article listed some of the free educational apps kids will love to use.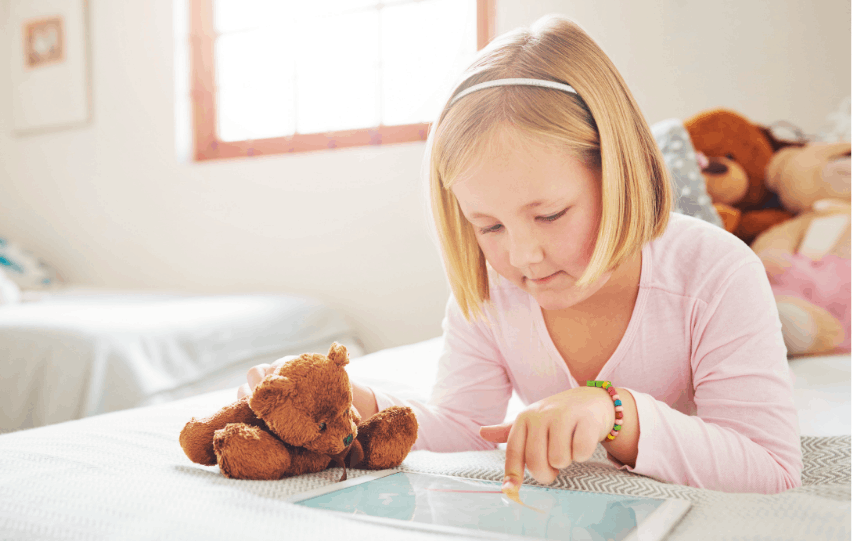 Khan Academy Kids: Free Educational Games & Books
This app is proud of its high-quality and award-winning content. It offers thousands of books, educational activities, games, and songs suitable for toddlers, preschoolers, kindergarteners, and first-graders.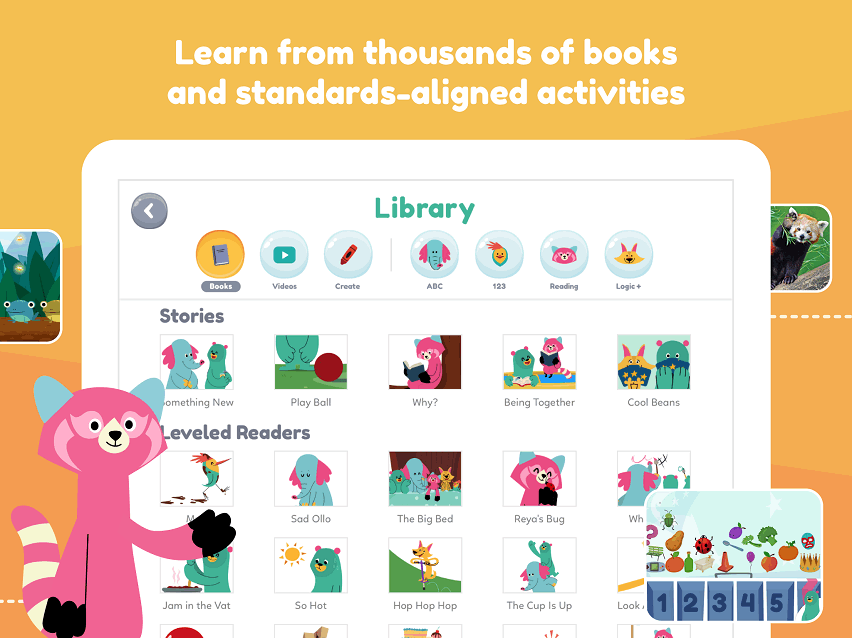 The app also features a personalized learning experience. Kids can learn at their own pace with the adaptive learning path and study independently in the Library with a collection of activities, books, and videos. Books also have audio narration functions.
Main Features And How To Download
The app's well-made curriculum includes reading and literacy (spelling, phonics, and comprehension); language (parts of speech, vocabulary); math (counting, measuring, shapes); executive function, and logic (problem-solving, focus, memory).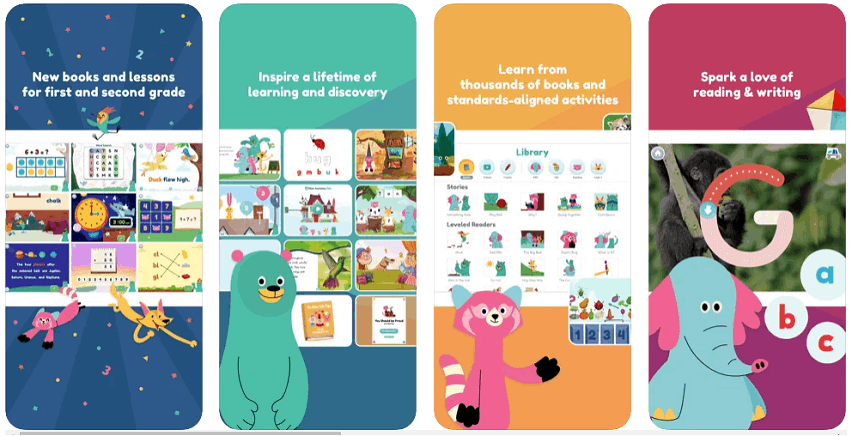 Also, there are highly interactive activities and games for creativity and self-expression, such as coloring and drawing. The content is always updated, including books and songs from Super Simple Songs, National Geographic Young Explorer Magazine, and Bellwether Media.
Search Khan Academy Kids on the Google Play Store on your device. Download the app and wait until the process is complete. This app is 100% free, forever with no ads and no subscriptions needed.
Early Learning App For Kids
This app is an educational learning game for age groups ranging from toddlers to kindergarteners.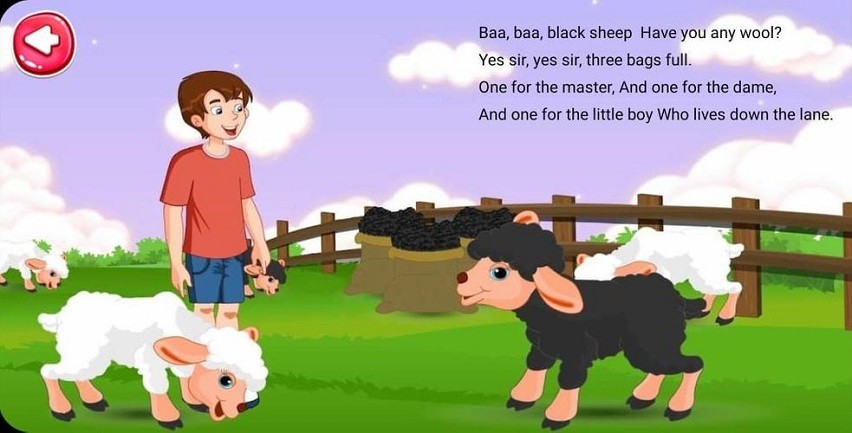 It is an immersive and fun way for kids to learn various lessons. This app helps children who want to learn alphabets, numbers, nursery rhymes, animal names, fruit names, and more.
Main Features And How To Download
The colorful and smart interface makes kids focus on letters and phonics without exiting the game unintentionally. Also, it provides tracing games for kids to recognize the letters and associate them with phonic sounds. These activities put their alphabet knowledge into practice in a fun way.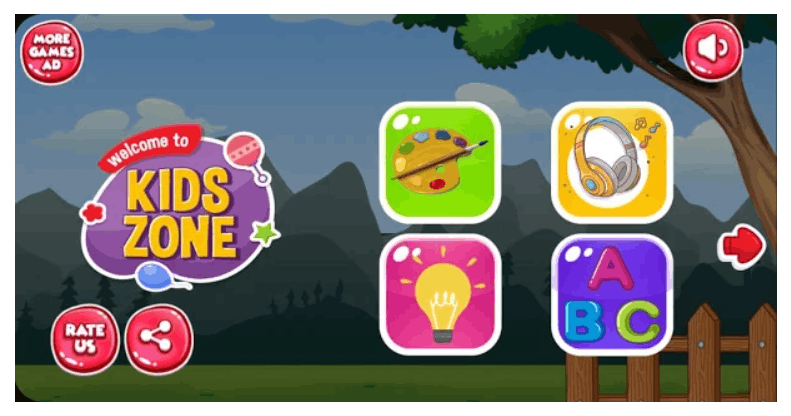 Kids can use the app easily. Simply by following the arrows with their fingers, they can learn English and the alphabet. Once they have completed the tracing games, kids earn stickers and toys.
The Early Learning app is available on the Google Play Store. Click install on your device to access the application. This app is 100% free to use.
Kindergarten Kids Learning App: Educational Games
This fun learning app is one of the best educational games for kids to learn the alphabet, counting, shapes, body parts, and more. Interactive learning is a great mode of education for kids in their toddler, kindergarten, and preschool years.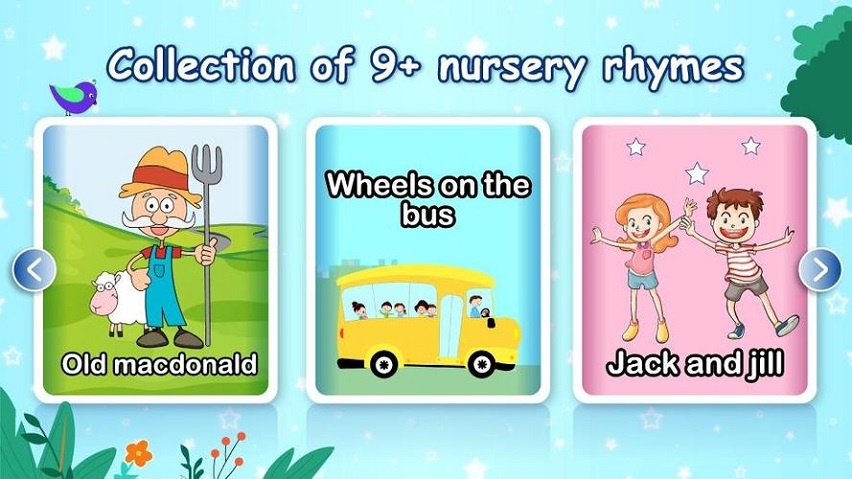 This app also lets kids be introduced to the concepts of colors and shapes and phonics for English alphabets. The lesson uses the English word games section for word reading to build a foundation for fluency.
Main Features And How To Download
Kids can enjoy attractive and colorful designs and pictures. They can learn letters with charts and fun quizzes and games. They can also learn to write the alphabet and numbers with tracing for English, Spanish, and Hindi.

Get access to printable color books with many coloring pages, pictures, and stickers for kids. These materials include the English alphabet, geometric shapes, and greeting cards. Furthermore, kids can experience several attractive and interactive charts. The topics cover animals, fruits, vegetables, numbers, sports, professions, planets, the solar system, and stars.
Download the Kindergarten Kids Learning Games app on the Google Play Store on your device. The app is free.
Kids Learning Box: Preschool
This is an all-in-one learning app for preschool and kindergarten kids. This app consists of 10 different categories: nursery games, pre-kindergarten learning games, and preschool educational games.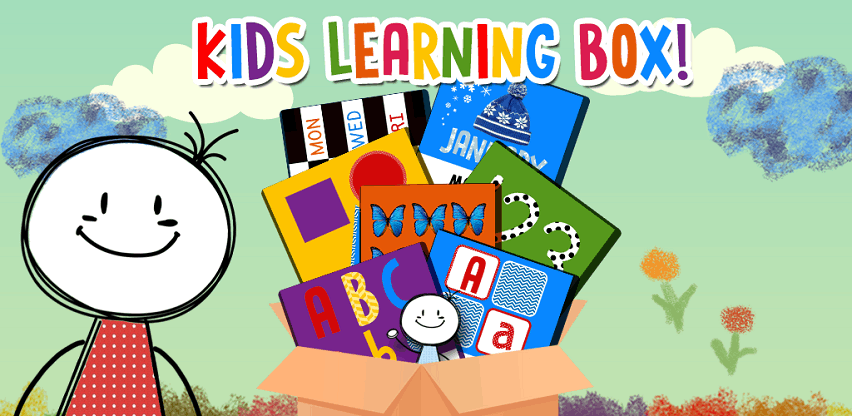 Pre-k kids can learn numbers using flashcards and practice them with the counting game. Toddlers or kindergarten kids can learn the English alphabet. There are flashcards for all letters presented with items matching the initial letters.
Main Features And How To Download
Kids can try colors and shapes flashcards. Toddlers will learn basic colors and shapes with these baby flash cards. Kids can also do memory matching games. Preschool kids will make brain exercise by playing memory matching games with letters, numbers, or shapes.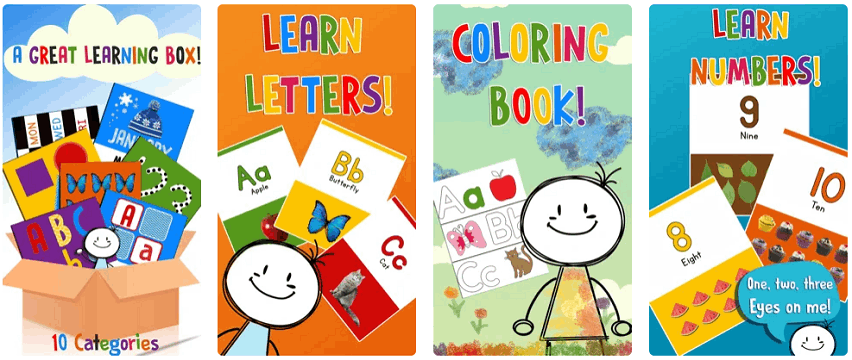 Using the practice items game, toddlers will practice by finding the correct letters, numbers, shapes, or colors. Kids can use the months and days flashcards. These flashcards are composed of 12 months and seven days with cute themes.
There are available coloring books for kids as well. Kindergarten kids will draw on an empty canvas or carefully created shapes. They can use various colors for drawing and can save their drawings. This section is a doodle for kids. Go to the Google Play Store on your device. Search for Kids Learning Box: Preschool. Then, click install.
Kids Educational Games: Preschool and Kindergarten
This app has a collection of the best educational games designed for toddlers, preschool kids, kindergarten, and primary school kids.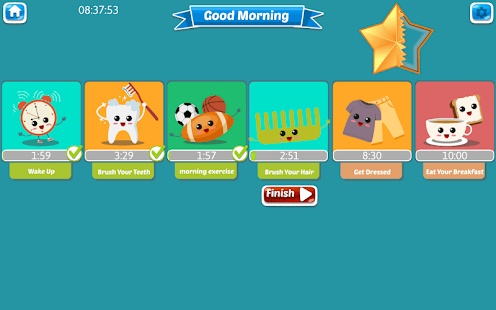 This app will help kids develop their educational exercises, performance, and productivity at school. It is good for children to learn via different means and methods.
Main Features And How To Download
It has a user-friendly interface and is suitable for lone play. Kids can enjoy professionally illustrated graphics and voice prompts for an immersive learning environment.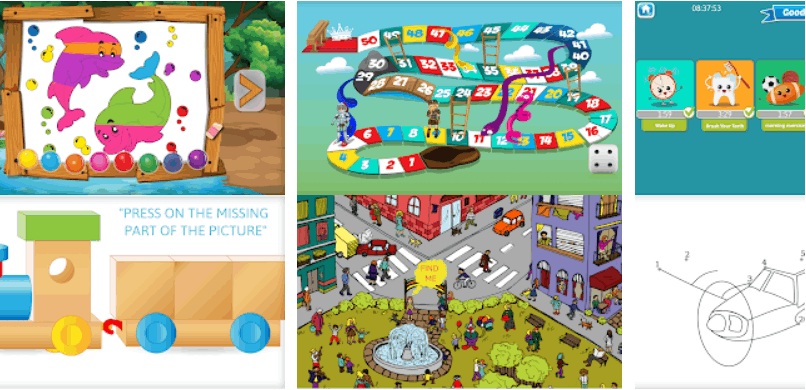 Get access to 32 free learning games to improve the cognitive ability of the kids in all areas. Kids can build a strong foundation of basic English, Math, Logic, and more.
Download the app for free on the Google Play Store on your device. Simply search for the name of the app and press install.
Educational Games For Kids
This app helps kids to learn the alphabet, numbers, colors, shapes, days of the week, months of the year, planets of our solar system, space, and much more.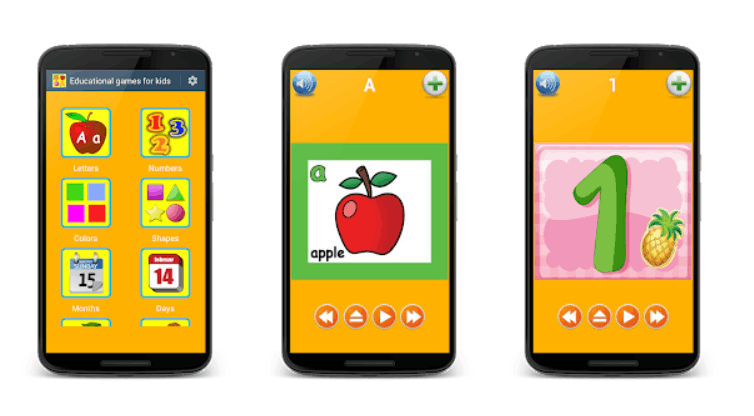 The educational game shows children the alphabet letters and teaches them to recognize letters as they appear.
The app provides flashcards for studying words such as days of the week, education quotes, solar system (planets, sun, space, universe), and more.
Main Features And How To Download
The app allows the kids to study puzzles and quizzes, human body parts, animals, shapes, colors, letters, and numbers.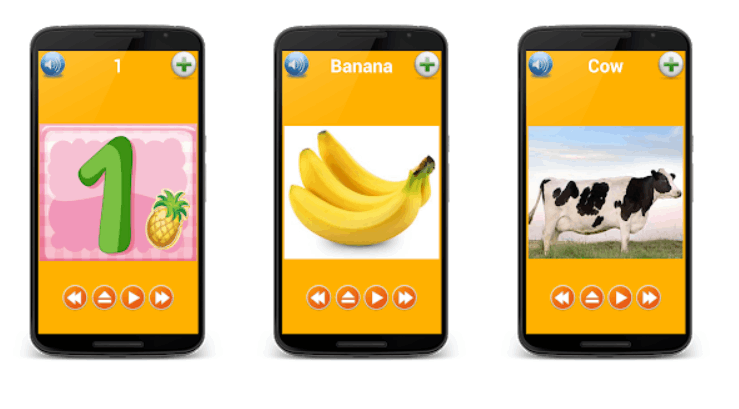 Some other features include sounds of letters, animal sounds for babies, entertaining games and apps for preschoolers, shapes for babies apps, numbers for kids games, a calendar for babies, and a talking alphabet.
Look for Educational Games for Kids on the Google Play Store. Then, install the app on your device to enjoy its features.
Kids Brain Trainer (Preschool)
For preschool and kindergarten children, toddlers, and babies, this app provides an amazing game that brings a set of brain exercises. With a bunch of different activities, it is an outstanding and helpful preschool and kindergarten learning app.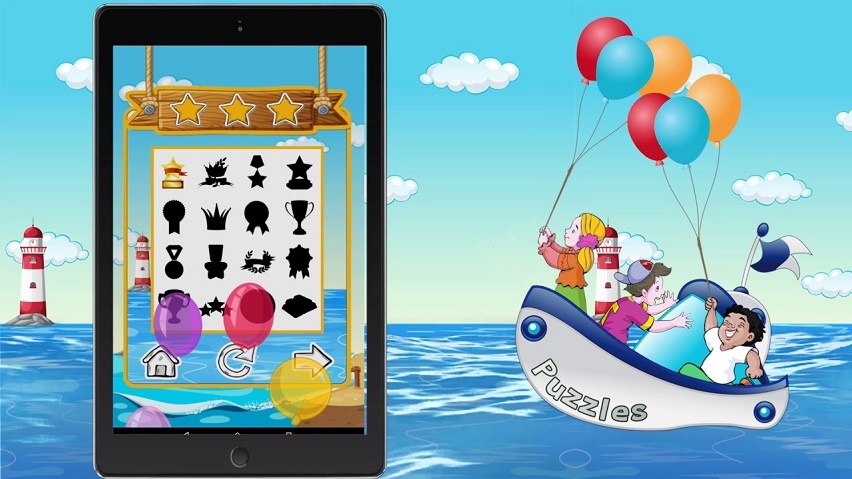 The app has four fun, colorful and educational themes. In addition, it carries 144 knowledge games to develop and exercise the kid's motor and cognitive skills.
The skills include visual attention, visual-spatial relations, widening the range of vocabulary, and developing speech abilities. Other skills are visual-motor coordination, eye-hand coordination, bi-lateral coordination, short-term memory, tactile skills, and more.
Main Features And How To Download
Take advantage of the app's special features, namely high-quality images, a simple child-friendly interface, engaging, joyful background music, fast puzzle navigation, high sensitivity, and easy movement of the puzzle pieces around the screen.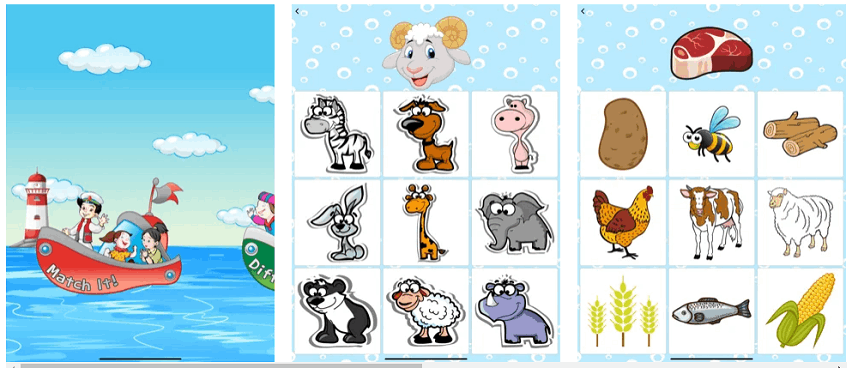 Kids can learn to find the odd image in a collection of images, do memory games, match an image to its shadow, match images to its families, and match cards.
Moreover, the app boasts plenty of animations, pronunciations, sound effects, fun awards, stickers, and positive visual feedback and interactivity to facilitate repetitive learning speed. Check out Kids Brain Trainer (Preschool) on the Google Play Store. Download the app on your device. Wait for the download to finish. Then, run the app to access the learning features.
Colors For Kids, Toddlers, Babies – Learning Game
This color game app is an educational game for kindergarten kids aged 2 to 5 years old. Here, the kids can learn the names of colors in different languages.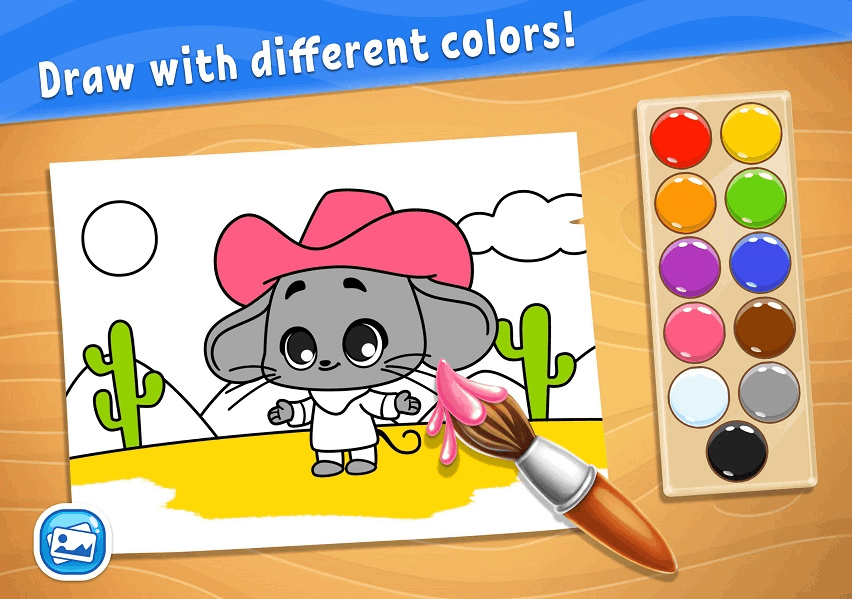 The multilingual learning feature is handy for kids who will study foreign languages in the future. The color games for kids enrich their vocabulary and widen their perspectives, as color games have tons of new words and objects.
Main Features And How To Download
This app has color games for kids. Kids can also learn the games in many languages such as English, French, Spanish, Russian, German, Chinese, Portuguese, Italian, Vietnamese, Turkish, etc.

They can also build associations with different objects such as fruit, animals, and others. Kids can even learn to draw and create their pictures. Games train kids' motor skills, memory, attentiveness, curiosity, and other skills, which will help the kids learn better at school.
You can download this app for free on the Google Play Store. Once installed on your device, kids can play and learn colors even with no internet connection.
Conclusion
The above list shows you some of those best free educational apps for students and kids. These apps help to utilize smartphones and other digital gadgets as a tool for learning.
Last updated on December 28th, 2022 at 06:56 pm