With thousands of mobile applications for Android devices, people do not have the time to explore and read reviews on them. Most of the time, they rely on what the Google Play Store suggests or the advertisements they see online.
So, here are some of the best Android apps that people must have on their phones. Check out how these apps can help Android users have a better experience through their features, perks, and services. Also, learn how to download these apps.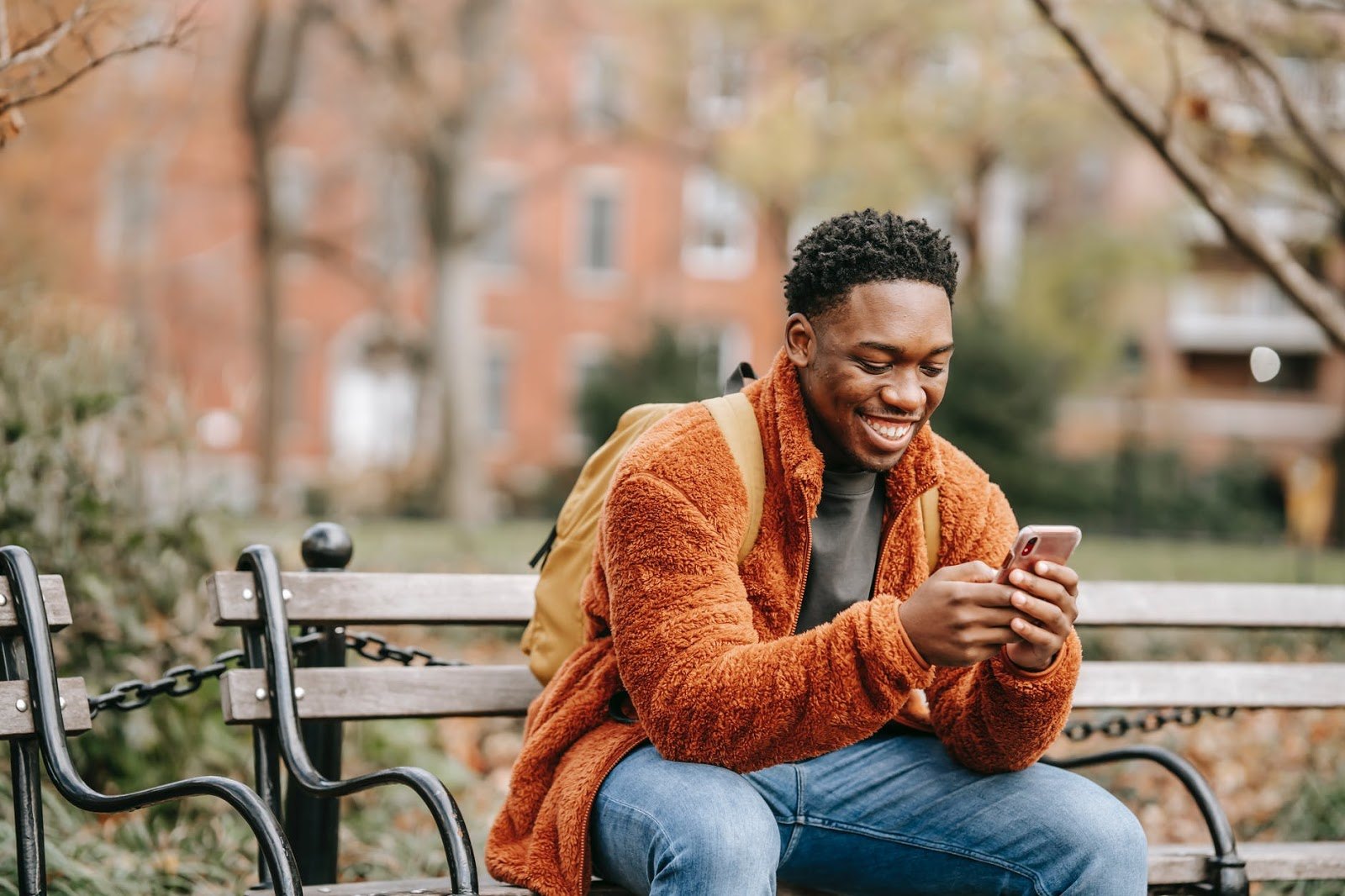 Avast Antivirus
It is necessary to protect Android phones from malware attacks; thus, people must know that there are many antivirus mobile apps. One of the well-trusted antivirus apps is the Avast Antivirus, free to download from the Google Play Store. Although, the app has a premium subscription that costs $49.99 per year.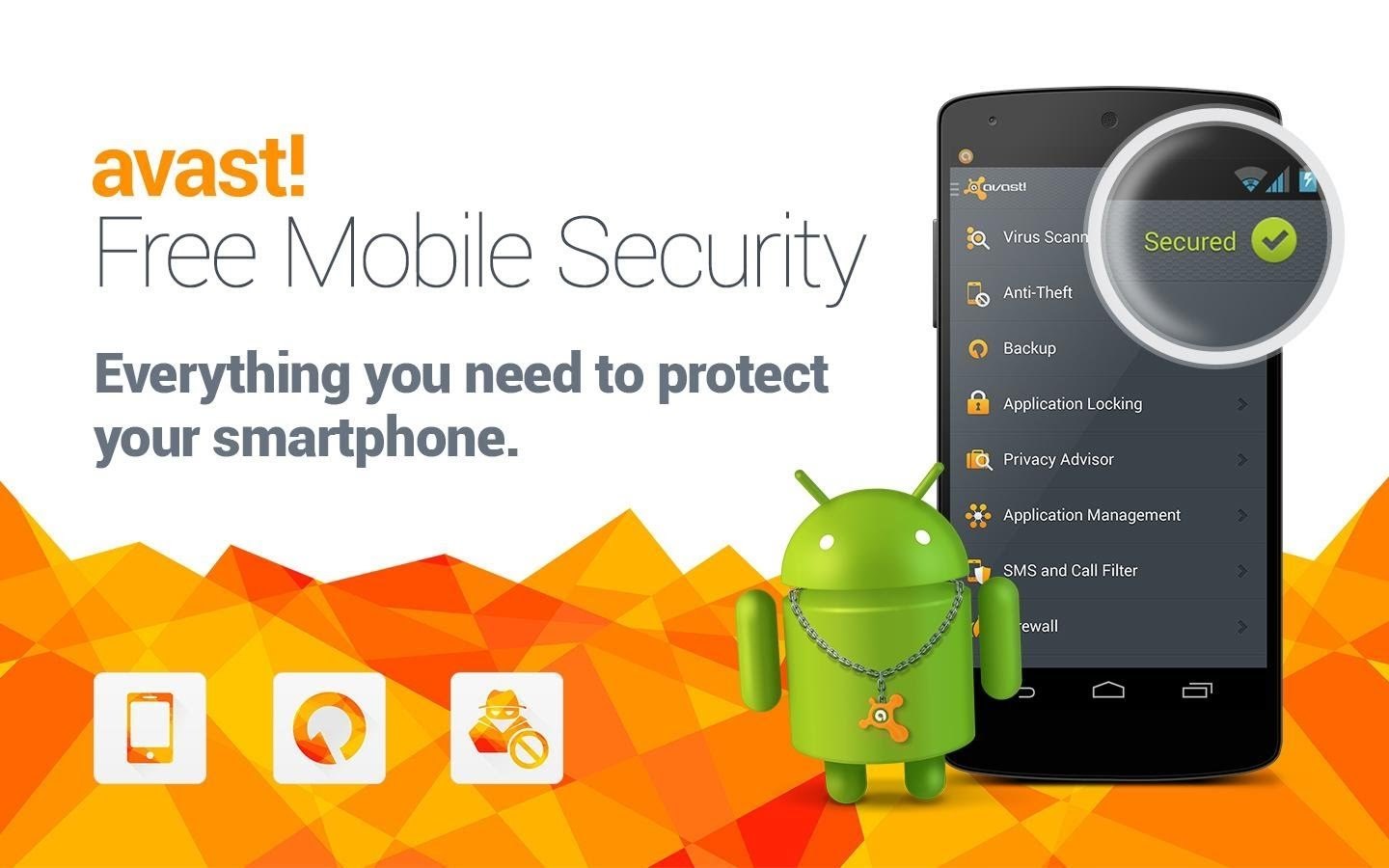 Avast Antivirus follows the freemium model so that users can enjoy most of the features, but there will be many advertisements. The app aims to secure the device from any malware attack by filtering and scanning the system. Moreover, the users are notified in case there will be malicious URLs.
The app also blocks all the possible suspicious activity with its built-in firewall. For premium users, the app has an Anti-Theft feature where users can remotely delete history and storage, block the device, activate the alarm signal, track the device via GPS, and record audio with its built-in microphone.
Facebook
Regarded as the largest social media platform, it is a must that people should have Facebook on their Android devices. The app serves as a channel for communication among its users. It is easier to connect with friends, family members, etc., on Facebook as users can post updates like photos or text announcements.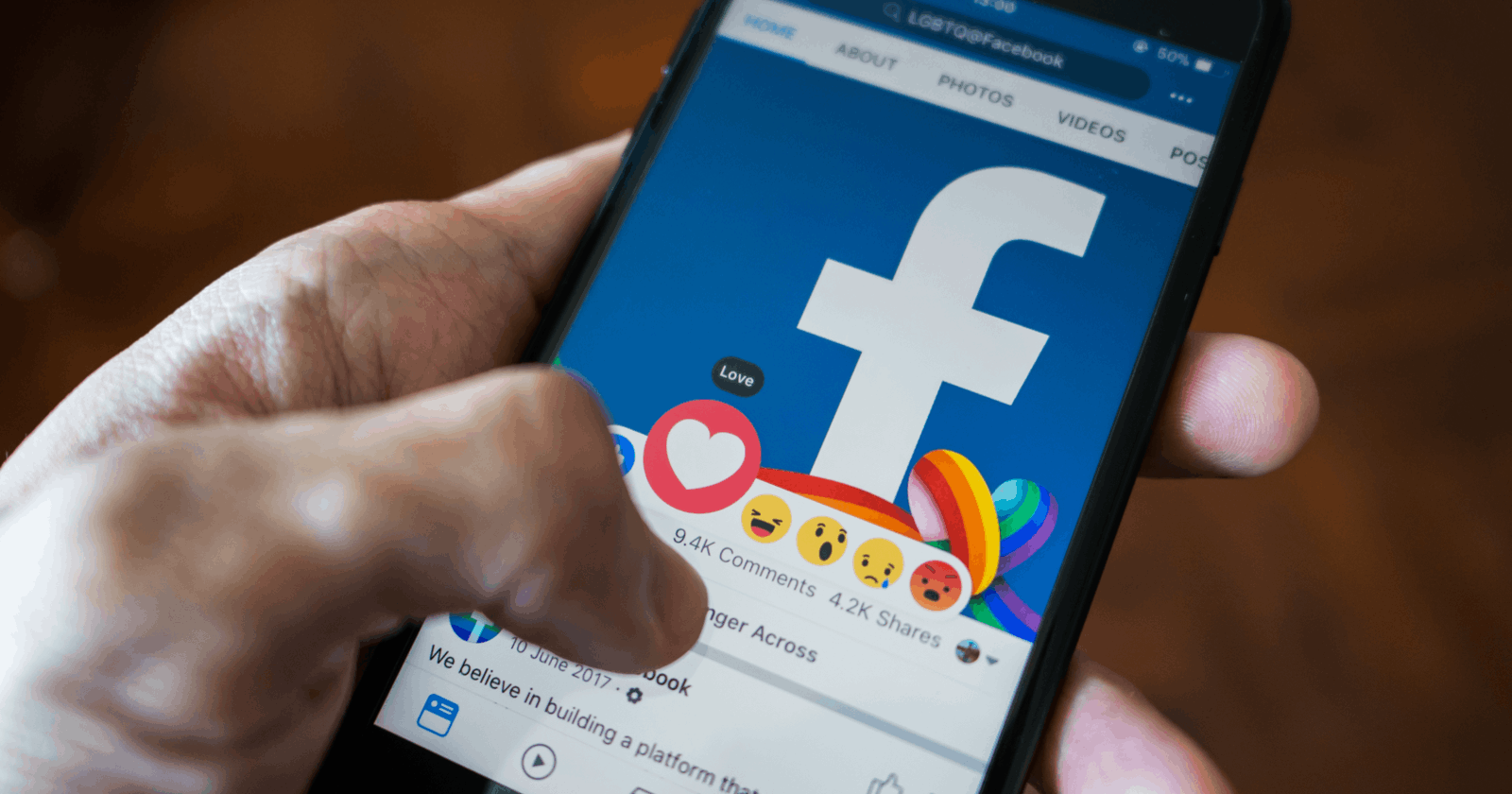 These posts can be about their daily lives or special moments so that the friends can be up to date with each other's lives even if they are far away. Moreover, Facebook allows users to follow their favorite pages and keep close to communities they value.
Facebook has so much to offer to its over 2.5 billion users in the world. It is better if the users can explore and navigate the app's features first-hand. The Facebook app is free to download from the Google Play Store.
Flipboard
For people who love to be updated with everything happening globally, check out the Flipboard app. It is an app that caters to the users' preferences on the information or topics they are interested in to create their magazine or list.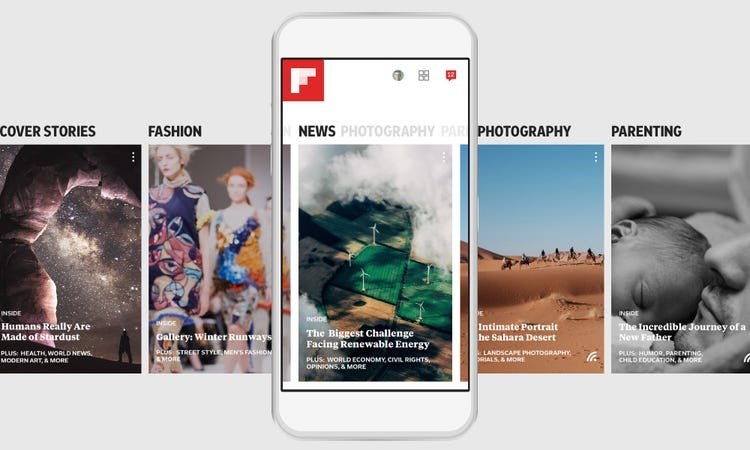 Almost all information can be found on the app as it aims to keep the users updated on the latest news or trend in the topics of interest. Users can browse and read articles, news, video clips about anything they like, such as fashion, food, sports, celebrities, television series, etc.
Users can customize their feed based on their interests and from the available popular magazines on the app like National Geographic, The New York Times, and others. Flipboard can be downloaded for free from the Google Play Store.
Microsoft Office
People do not just use their phones for leisure or communication purposes only. It can be a device used for work-related tasks as there are many productivity apps available. Microsoft Office is one of the most popular apps because of the trusted features and services of the desktop version.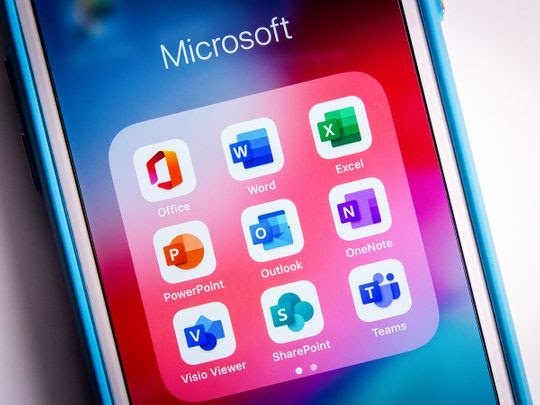 Microsoft Office app contains Word, Excel, and PowerPoint. Users will have access to the three productivity tools in just one app. The app is free to download on Google Play Store, and it follows the freemium model. However, if users have paid subscriptions for Microsoft, they can log in to their accounts.
Aside from the basic features like creating document files, spreadsheets, or presentation slides, the Microsoft Office app allows users to scan PDF files and convert them to editable documents. The app also has a feature wherein pictures from the gallery can be transformed into a spreadsheet.
Netflix
They say that people nowadays spend hours on their phones. How can they help themselves if there are so many things to do, like browsing social media or watching movies? There is no doubt that people have subscriptions to different television shows and movie streaming sites like – Netflix.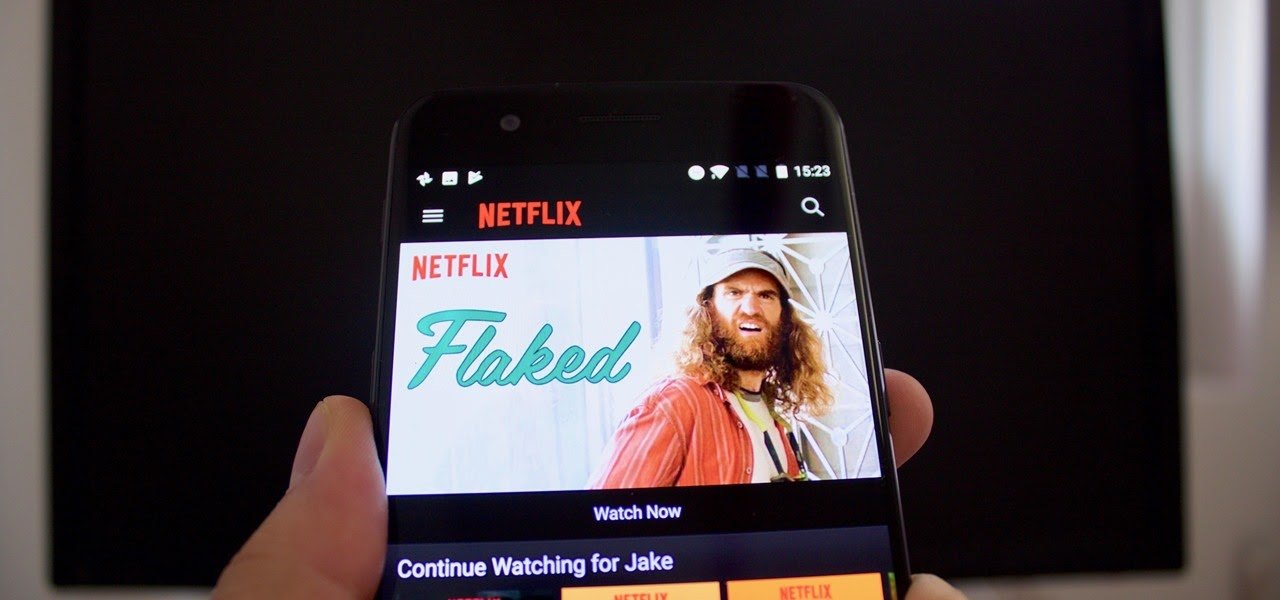 Netflix is said to be dominating the streaming services industry with its content. It has an expansive library of the biggest and most popular television shows and movies. Moreover, Netflix also started producing exclusive content for the users, which became a huge hit.
To access the content of Netflix, users must pay for a subscription that starts at $8.99 per month. People can enjoy several premium plans like having shared accounts with their family or friends, and the subscription price varies. But, Netflix is free to download from the Google Play Store.
SHAREit
The list will not be complete this incredibly famous Android app for transferring and sharing files across devices. The SHAREit app has over 1.5 billion users globally that enjoy its features that simplified and sped-up the process of transferring different types of files across various devices like phones, laptops, and desktops.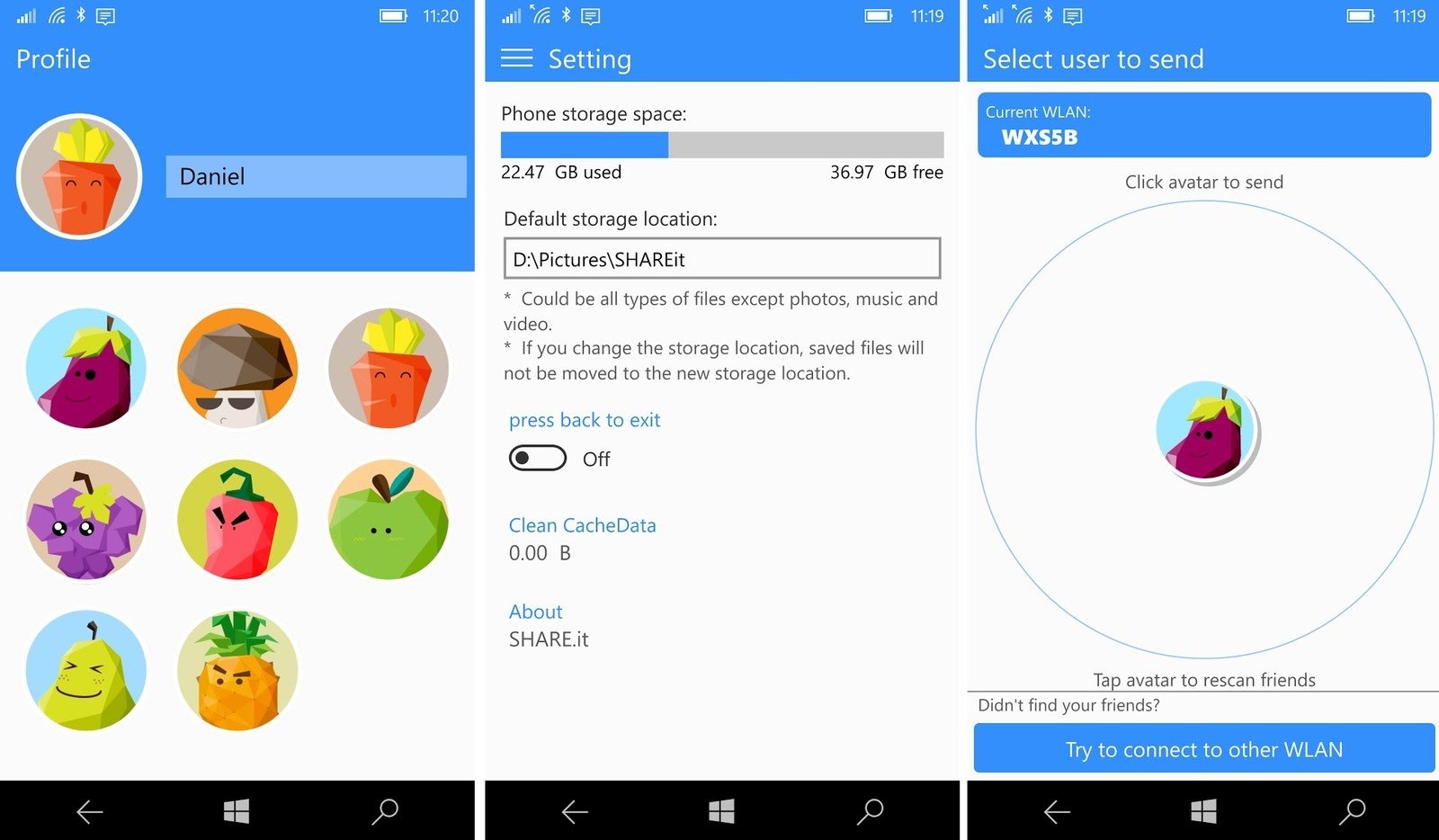 It is considered to be the fastest transferring app for files as it is 200 times faster than Bluetooth. With its constant update, the app records an average of 20MB per second for the file transfer. It welcomes any types of files that can be shared to other devices like photos, videos, music, installed apps, etc.
There are other features that SHAREit offers to the uses. However, there are intrusive advertisements on the app, but they can be removed through the premium subscription that only costs $2.99 per month. SHAREit is available to be downloaded for free from Google Play.
Tinder
The Tinder app is taking the world by storm with its popularity as an online dating app. According to a report, it has over 57 million active users. It is also one of the top-rated and highly-reviewed online dating apps from the Google Play Store since its release in 2012.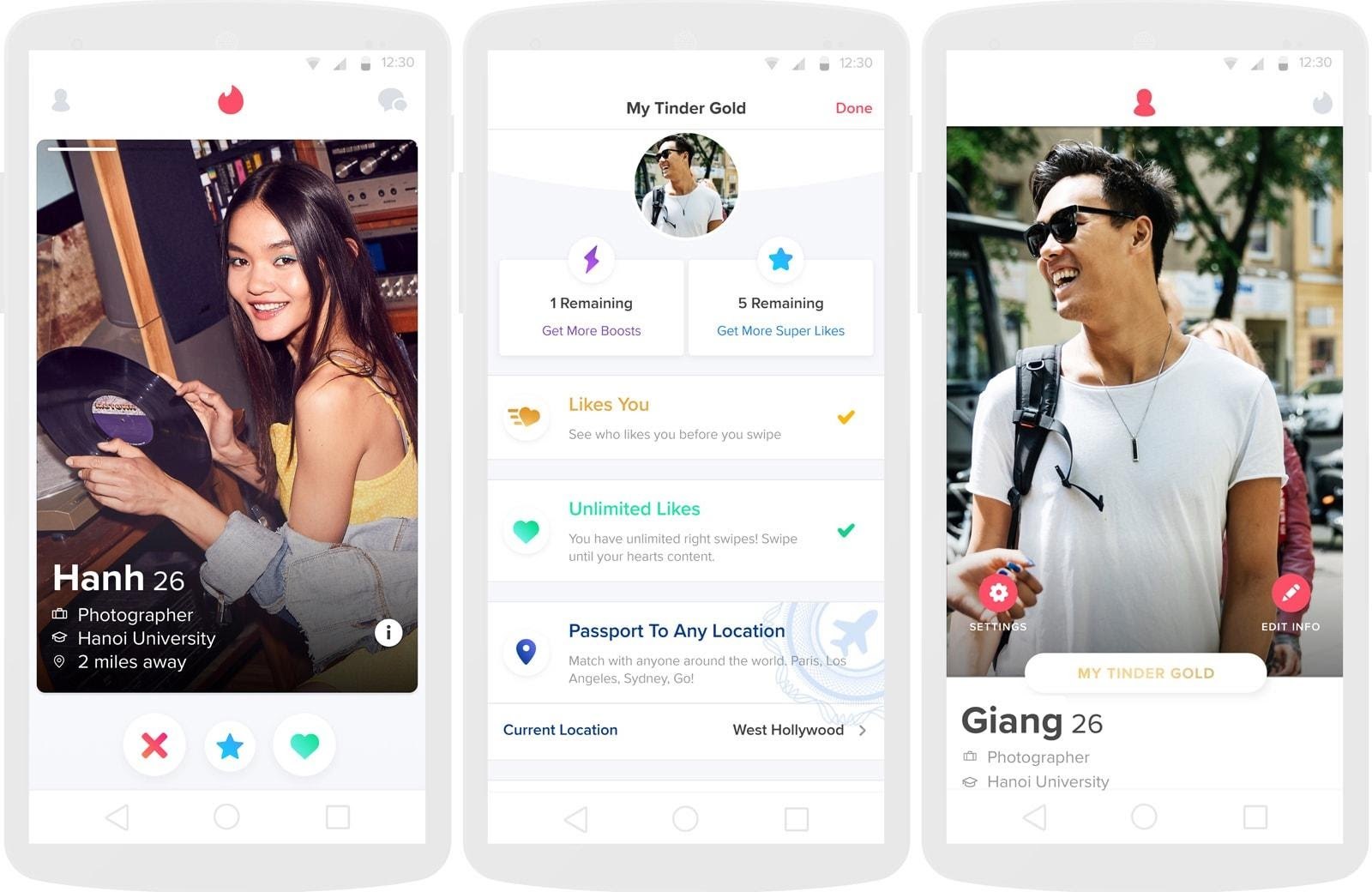 In this app, users can create profiles that will show themselves and what they deem attractive and exciting. Users swipe left or right depending on whether the profiles shown in their card stack are interesting. If two users both swiped right to each other, it will be a match, and they can start chatting on Tinder.
Tinder has so many exciting features, even on the free version. There are two premium plans on the app: Tinder Plus and Tinder Gold, allowing users to boost their profiles and find more potential matches worldwide. Tinder Plus is billed monthly at $9.99, while Tinder Gold is $29.99 a month.
TikTok
With a whopping 2.6 billion downloads, TikTok has been a global phenomenon as a mobile app. Users love how they can explore millions of videos created by other users on the app. It has become a trend that challenges content creators as TikTok only allows short videos to be uploaded.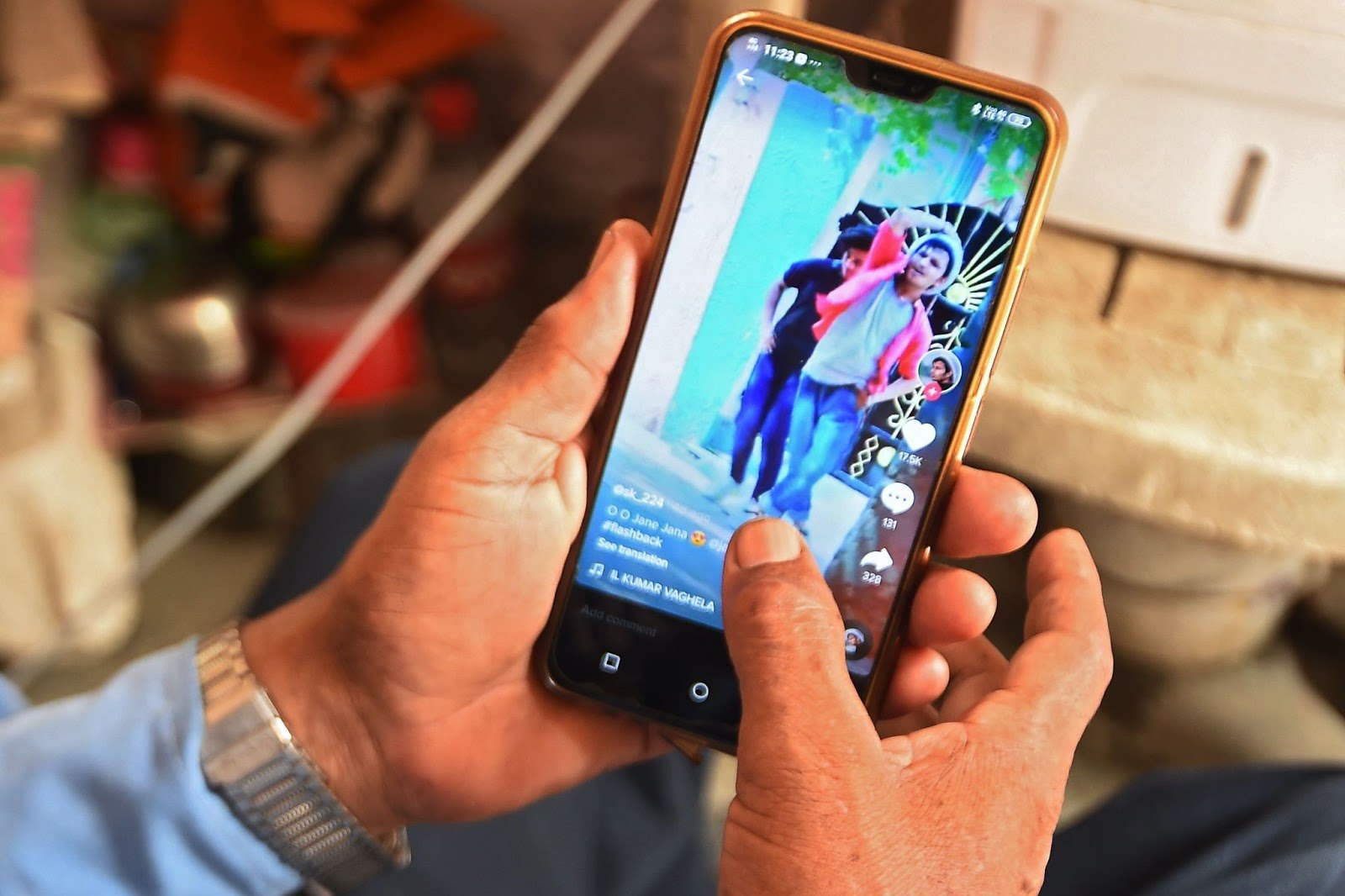 Users can freely upload their content on their accounts and share them with the world. Also, they can create a community among their followers. Some people love watching videos on TikTok. TikTok also filters the videos to be shown on the For You page based on your preferences.
Since the rise of popularity, content creators on the app are serious about how well they do. Thus, TikTok provides them the necessary analytics about their followers to improve their online behavior. TikTok Pro costs $20 per month. However, the app is free to download from the Google Play Store.
Whatsapp
Phones are primarily used for communication purposes, so there are many messaging apps out there. One of the most popular apps is Whatsapp, with over two billion users across 180 countries. Users love Whatsapp as the features of messaging and video calls are free.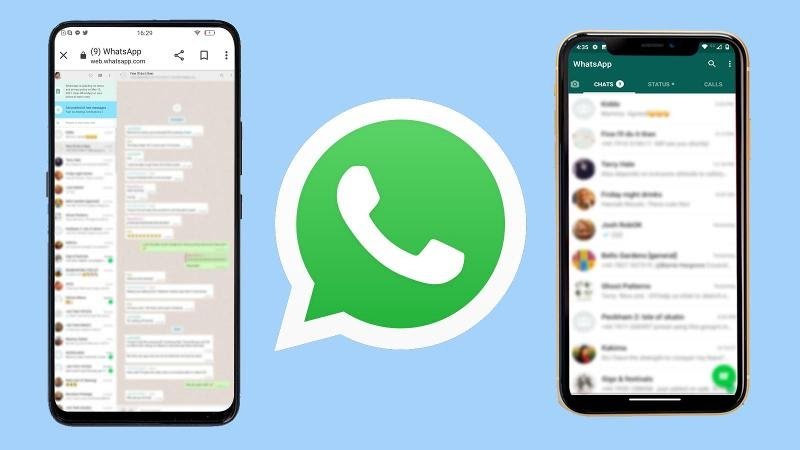 Aside from being free, Whatsapp's video calling feature entails high-quality audio and video. Users can spend hours talking with their group of friends with a maximum of eight members. Whatsapp ensures that the information sent by users is secured and protected with its end-to-end encryption.
Moreover, users can share their daily moments with their friends by uploading photos or posting statuses. Whatsapp is free to download from the Google Play Store.
YouTube
People should have access to the world of videos online, and the best app to help them with that is YouTube. The app is the largest video-sharing platform out there. YouTube contains millions of videos from its users, who create their content to be shared with the world.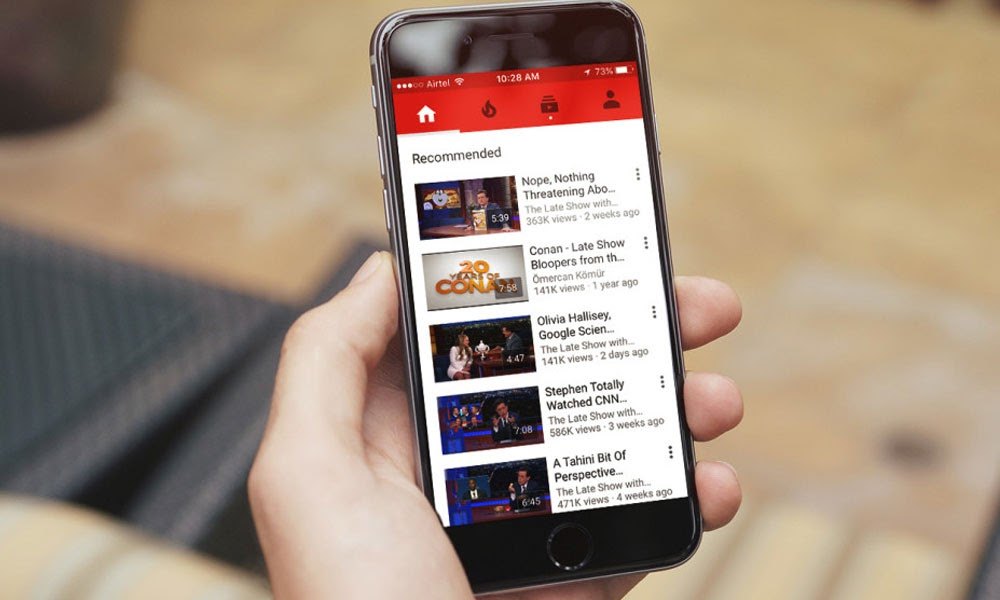 YouTube offers opportunities for its users to upload their content and eventually earn from it. Users can spend hours browsing videos as the topics and content varies such as news, music, games, travel, and many more. On YouTube, users can subscribe to the channels they want to follow and get updated with their latest uploads.
Although YouTube is free to download through the Google Play Store, there is a premium subscription. YouTube removes all the advertisements that may interrupt users' viewing experience and other cool perks. The solo subscription on YouTube costs around $4 per month, and the family subscription is $17.99 per month.
Conclusion
The apps mentioned above are just some of the most popular Android apps that cater to different preferences and needs. Their unique features and services aim to help users in their daily lives.
Spanish version: Aplicaciones de Android: Descubre las mejores opciones para smartphones
Last updated on May 23rd, 2023 at 10:03 pm